We've pulled together a list of the most popular tools for distributed teams, from team chat options to the best task management tools
10 Best Remote Work Tools
Once considered unimaginable, remote work has now become a lifestyle and a full-time career. Driven by technology, people can do the same job outside a traditional office relying on a wide array of tools. If you're going to join the remote work movement, this post will give you an idea of things to keep in your toolbox.
Team chat apps
Remote work is typically chat-powered. Here are the most popular tools for text-based team communication.
Microsoft Teams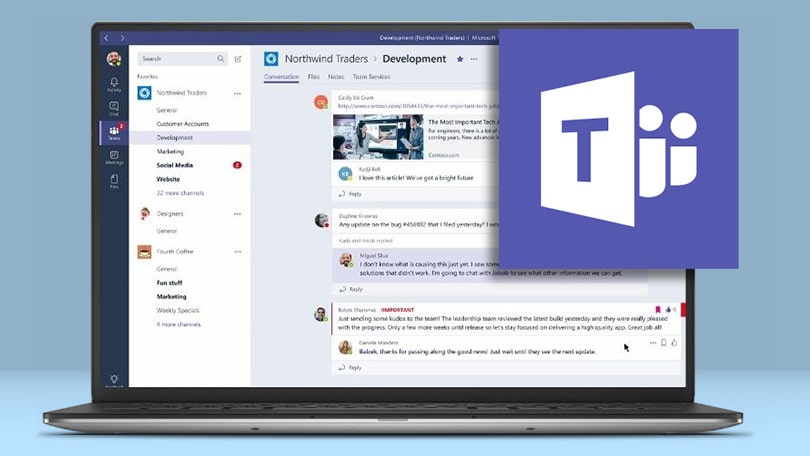 image via pcmag.com
MS Teams has everything Slack offers and more. It can literally become your virtual headquarters, bringing together Excel, Outlook, Word, and PowerPoint in one place. Teams's specialty is its deep integration with G suite products. For example, you can edit documents and presentations straight from the app, which makes it a powerful real-time collaboration tool. On top of that, MS Teams is an excellent way to stay in touch with your coworkers via chats and video calls.
Slack
Designed with an end-user in mind, it brings you as close to your virtual coworkers as you can get. You can chat with anyone one-on-one, set up group conversations by project, and integrate your activities with third-party platforms, such as Google Docs, Gmail, OneDrive, and more. With Slack, not only can you chat but also collaborate using a single tool, as it lets you quickly share files, find anything filtering data by users, channels, or date, as well as respond to messages on-the-fly.
Remote collaboration tools
Collaboration tools allow team members to store, edit and share documents across the team.
Google Workspace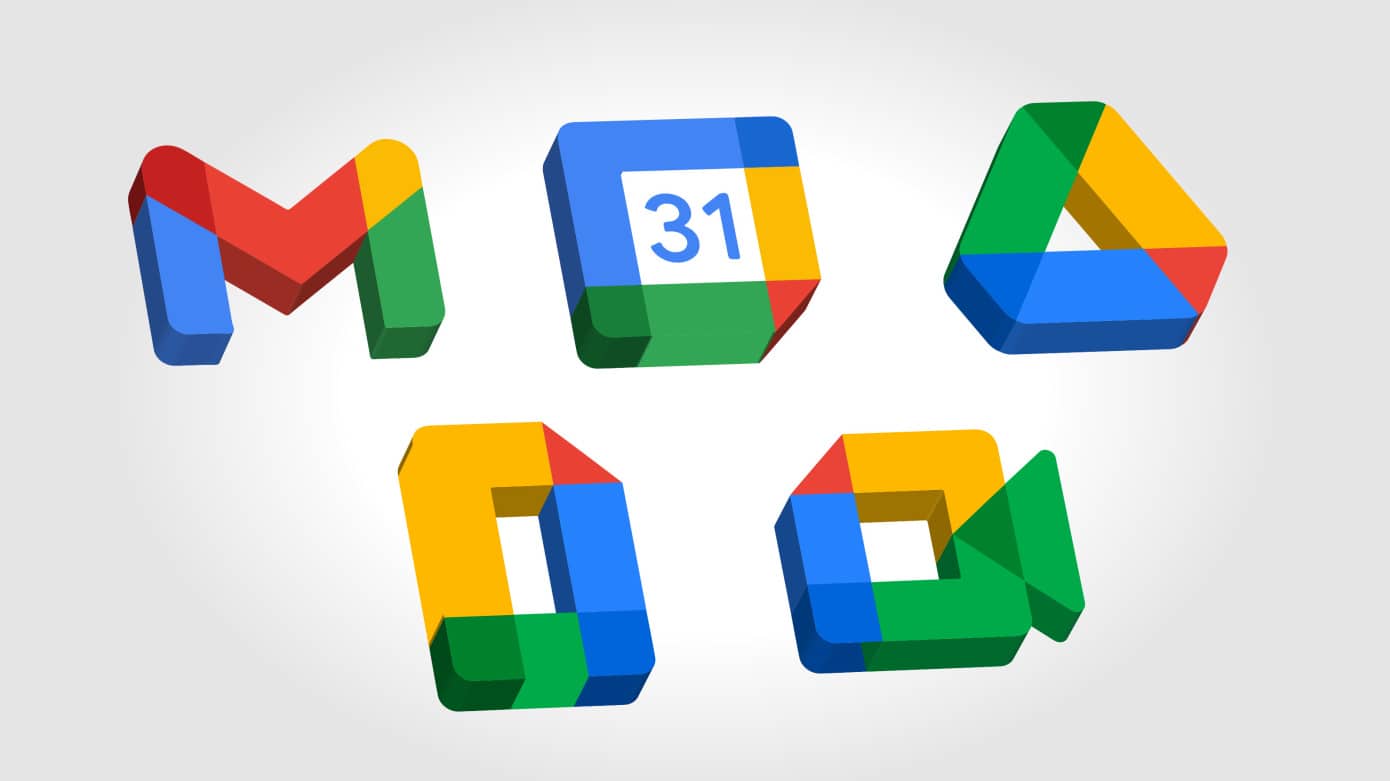 image via techcrunch.com
Google Workspace has everything needed for online collaboration, which is why it's the biggest player on the market of collaboration tools. It encompasses the well-known Google Docs, Google Sheets, Google Slides, and Google Drive.
Google Docs lets you create, edit and comment on documents, as well as collaborate with others on any device and anywhere in the world. Coupled with Google Drive, it becomes a repository of your documents you can instantly share across the team.
Google Sheets. Although a bit less powerful than its counterpart, MS Excel, it still can do a lot and offer an appealing user experience. In some instances, if set up properly, Sheets can also shine as an excellent task management tool.
Google Slides. This one is a far cry from PowerPoint, but it still deserves attention, given that it satisfies many users, especially when it comes to online collaboration in a remote setting.
Google Drive. No need to send files back and forth when you can enjoy robust access to any file as long as it's shared with you.
Security tools
Remote work and cybersecurity should go hand in hand, especially if you store business information on your laptop.
BitLocker from Windows
A full-disk encryption tool for Windows 10, BitLocker protects data on your disk, making it available only to those with whom you've shared access. If you aren't already using any third-party encryption tool, you can activate standard BitLocker encryption. Note that BitLocker is available for Pro and Enterprise versions.
FileVault from Apple
If you're an Apple user, you can protect your Mac with FileVault, a built-in encryption tool. This option will come in handy for everyone who wants to safeguard their sensitive information stored on a Mac. You may also want to find out more about how to protect your Mac.
Video conferencing apps
Face-to-face communication is an essential part of a distributed environment. The next tools make a great job keeping remote teams connected.
Zoom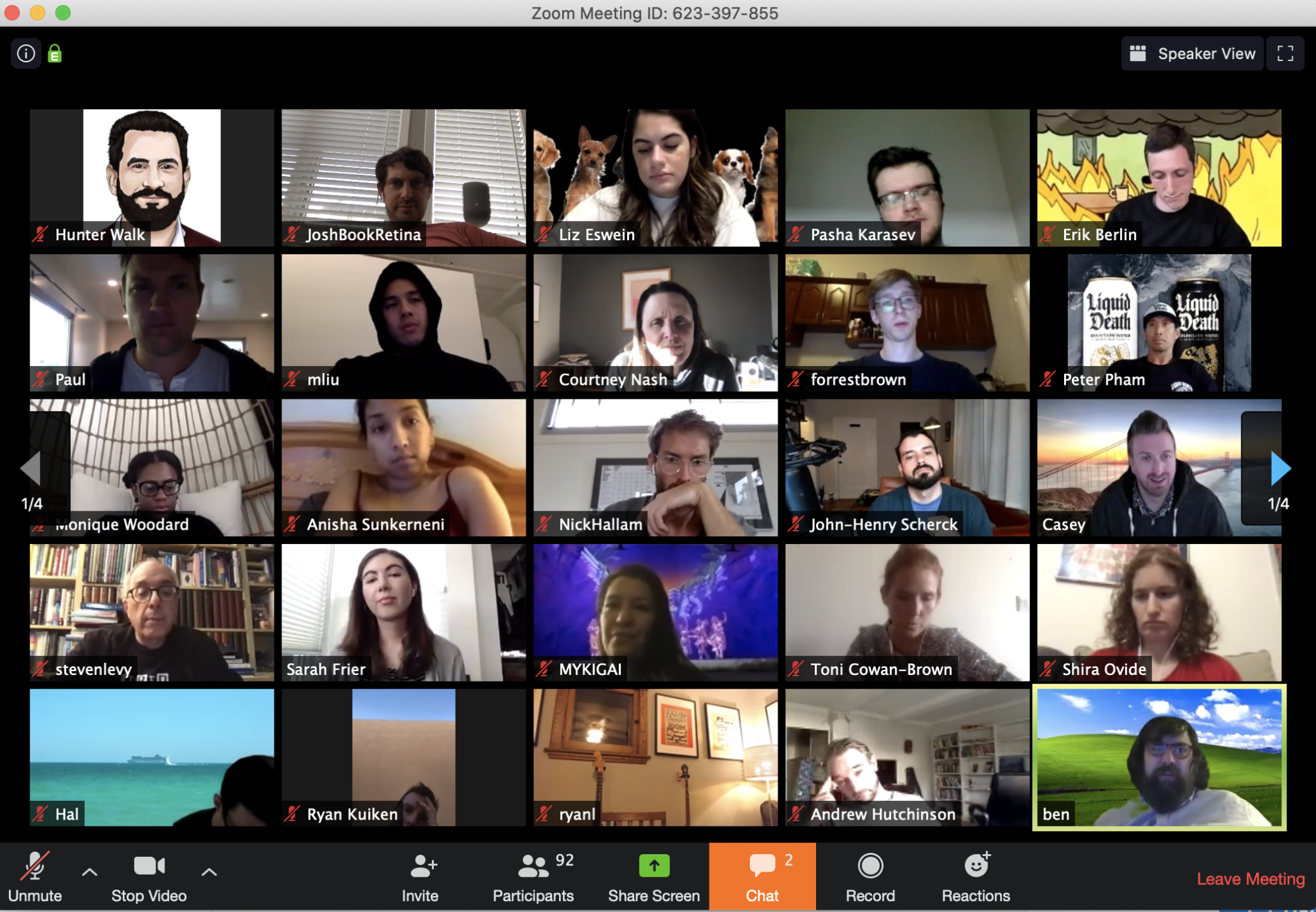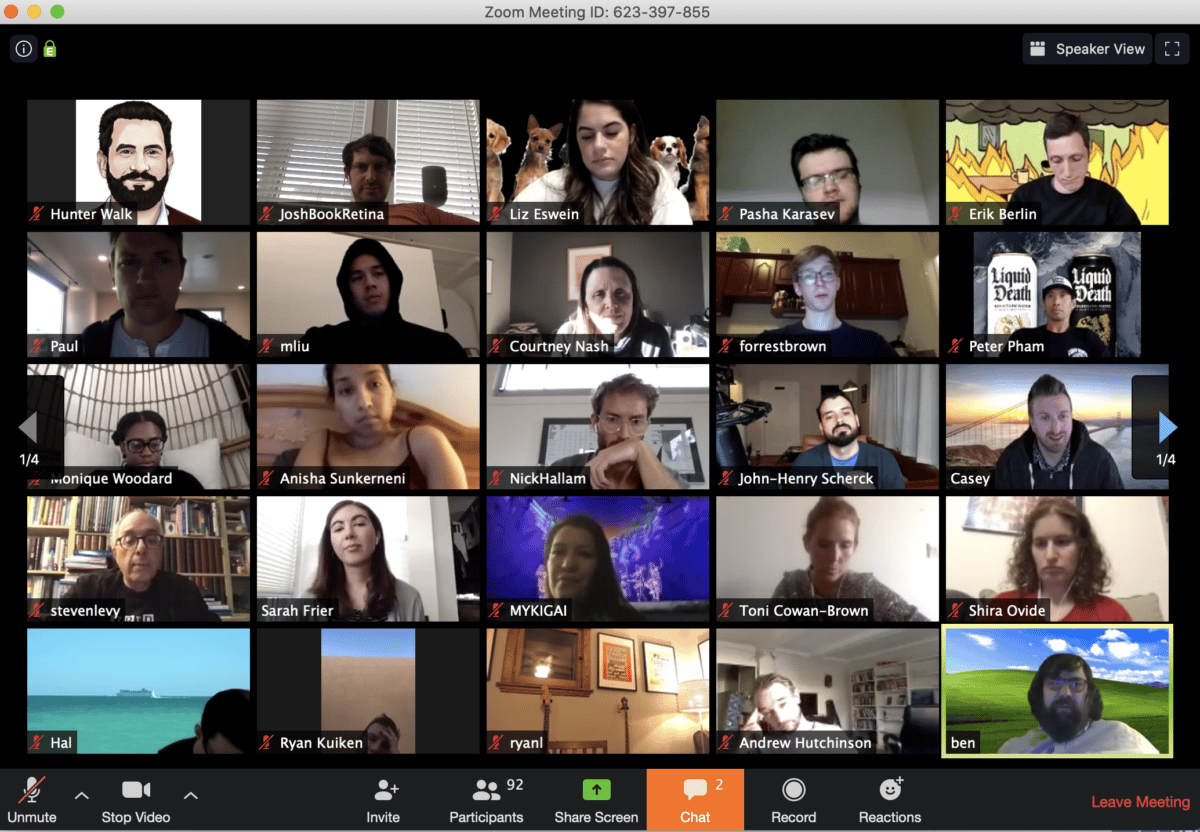 image via techcrunch.com
It's hard to ignore such a popular and easy-to-use video conferencing tool as Zoom. It allows you to schedule, launch, record, and share a screen with your team, both during one-on-one calls and multi-user all-hands meetings. Overall, Zoom is appreciated for reliable experience, free of freezing screens and tech glitches, even during multi-party meetings.
Google Meet
Deeply integrated with Google's services, Meet provides an incredibly smooth experience for Google Workspace users. As an example, once you create a meeting in Calendar, you and other attendees get a clickable link that takes them to a call in a matter of seconds. It also allows you to share files from your Google Drive without leaving the Meet app.
Task management tools
Productivity is not without proper task management tools that let teams meet deadlines and crush goals.
Trello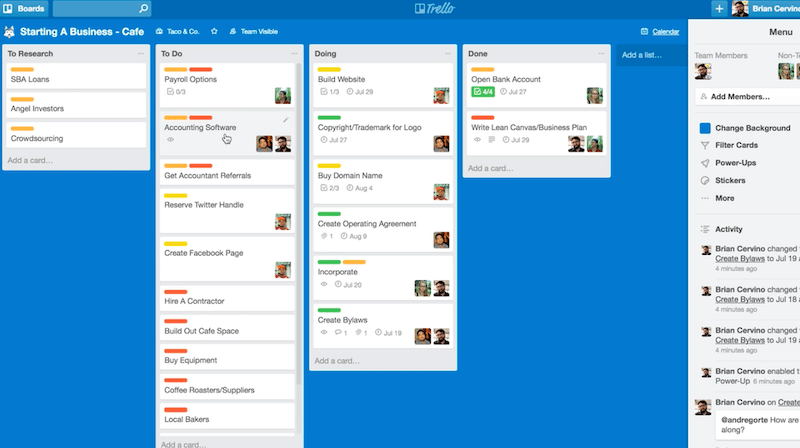 image via skillshare.com
Trello is a relatively simple solution for organizing workflows built around the idea of transparency. In a nutshell, it's a board with cards pinned to it. The cards can go back to your tasks, notes, or files – anything your team is working on or plans to do in the future. Cards are movable, so they can reflect your priorities in a customized workflow.
Asana
Asana is one of the most appraised task management tools out there designed for small and mid-sized organizations. It helps teams assign and track tasks in a customized workflow. It's an easy-to-use, feature-rich and flexible tool that you can customize to your team's needs.
Wrike
If you're looking for a full-fledged task management solution with project management capabilities, consider going with Wrike. It has a highly intuitive interface, customizable dashboards, document editor, time-tracker, and support for complex tasks with multiple milestones.
Wrap up
At the end of the day, it all comes down to what works best for your team. All of the options we have listed above have benefits and shortcomings, but the fact that millions of teams out there rely on them makes these tools worthy of consideration.