Looking to exchange Litecoin for Ethereum — or any other conversion between two cryptocurrencies?
In this article we will take a look at how exchange platforms work and see which exchange platform is best for you.
How Exchange Platforms Work
Cryptocurrencies are converted using special internet exchanges. They allow you to exchange one currency for another at a rate that is based on market values.
There are two main ways to approach trading your coins:
Exchanging fiat for crypto.
Exchanging crypto for crypto.
Exchanging Fiat for Crypto
When converting fiat assets into cryptocurrency trading currencies are often high. The main platforms tend to favour USD, GBP and EUR. However, there are specialist services for even less popular pairings.
Exchanging Crypto for Crypto
When converting crypto to crypto transaction fees are lower. In some cases, it might be necessary to do multiple trades to get to the currency you need. For example, if a platform is unable to offer a trading pair between the coin you own and the coin you want. In that scenario you would have to trade several times to get to your target currency.
Why to Purchase Ethereum?
Assuming you are looking to make a profit, this well-established currency has solid arguments. With a balance between security and growth, there is a strong case to be made for Ethereum.
Ethereum is the second largest open-source platform in the world. Being a crypto platform as well as a currency means it is versatile and stable.
As a programming language and exchange platform, it can be used to create smart contracts via decentralized applications.
Unlike Bitcoin, there is not a number cap (maximum amount of that can be produced) which suggests a promising capacity for growth.
Like most cryptocurrencies, there have been several ups and downs in Ethereum's history. Despite this, many experts believe that Ethereum prices will inflate further.
Of course, trading to make profit is about reading the market. Ultimately, it's a personal decision but Ethereum is a relatively safe bet with good potential for growth.
How Converters Work
To convert your Litecoins to Ethereum you should find an exchanger. When choosing a platform, bear in mind that the functionality on offer varies. Factors like speed, security and cost all differ from platform to platform.
Interested in finding out how a good currency exchange works? Let's look at Godex as an example.
Choose the Currency Pair
The first thing you would need to do is select the currency pairs. For example, if in LTC to ETH converter you would select 'LTC' in the 'send' field. In the 'you get' field you select 'ETH'.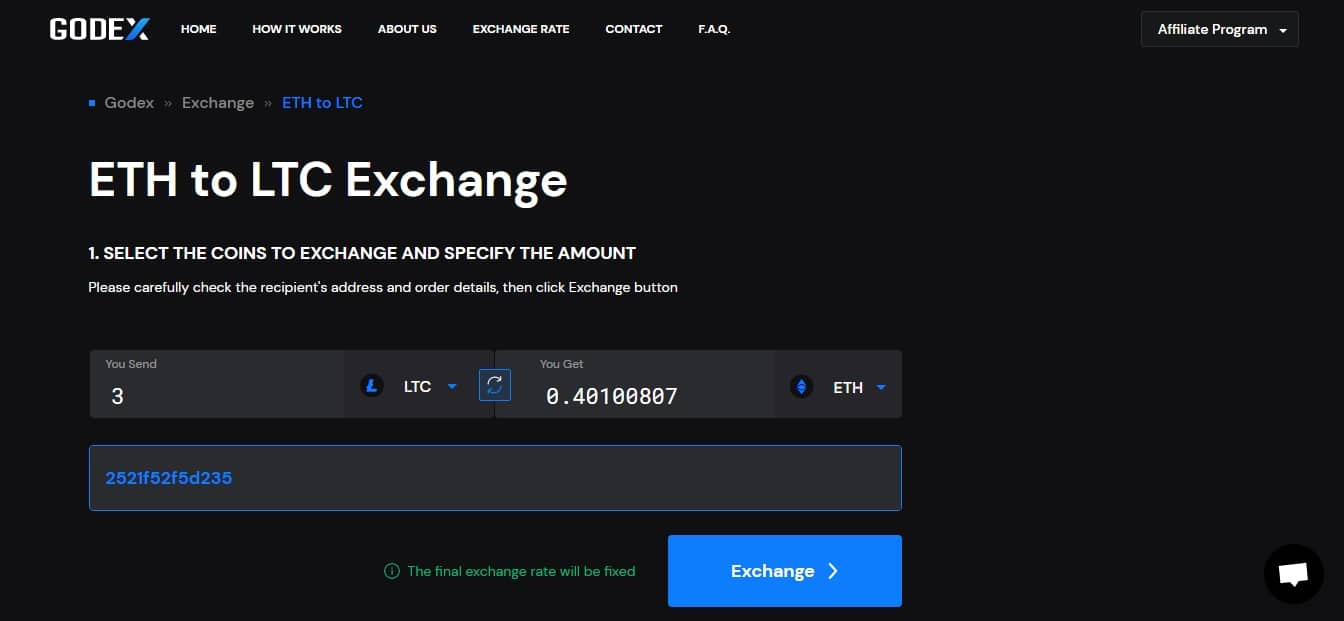 Define Wallet
Next up, you would input your 'destination address' with your Ethereum address. Then specify the 'sender' address. Simple!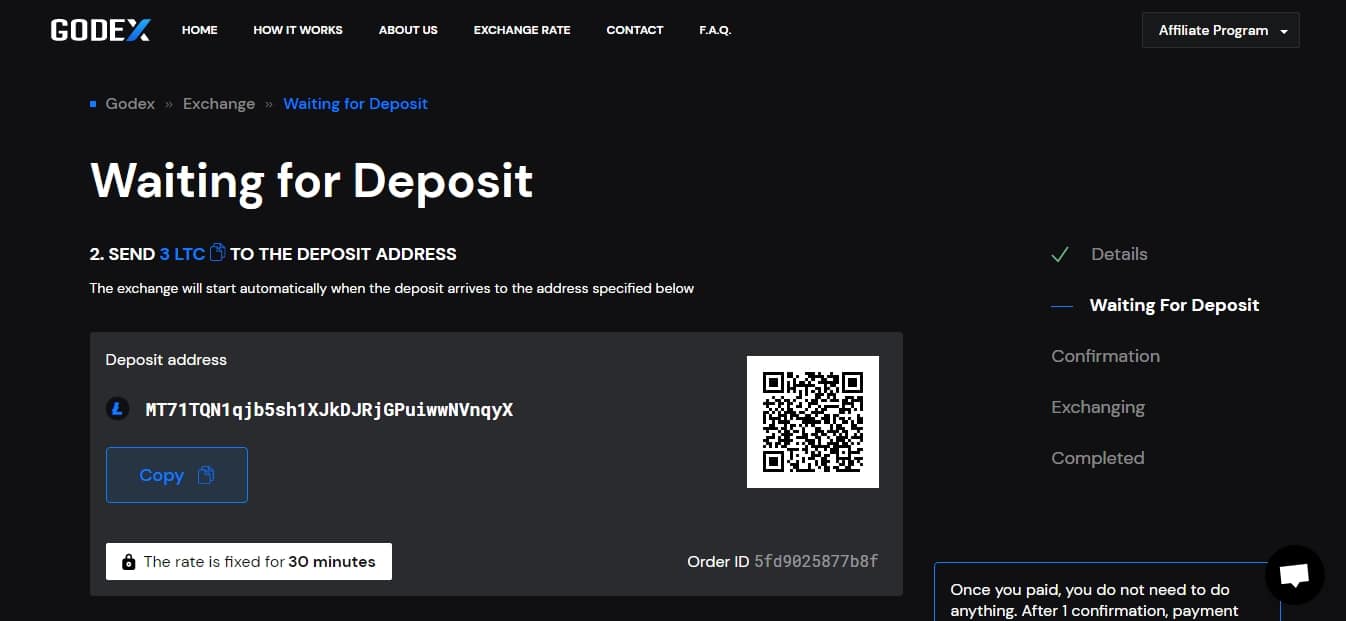 Deposit funds
A Litecoin deposit address would then be created. You send your currency here, and soon the exchange process starts.
Conduct Exchange
Godex then finds the best rates and processes your exchange in a few minutes.
Final chord
As a result, after a short discourse about how exchange platforms work, whether it is necessary to buy Ethereum, and how to buy Litecoin in Australia, we can come to a conclusion. That this cryptocurrency is very promising and makes it possible to realize a profit.
Therefore, it follows that you should exchange Litecoin for Ethereum, and such a reliable and proven platform like Godex will come in handy in this.