Technology has rapidly changed the world we live in, every industry has adapted technology based solutions to expand growth of operations and improve their overall productivity. The commercial vehicles sector has also witnessed a rapid change with the introduction of telematics, artificial intelligence, big data analytics and more.
Since the launch of the Internet of Things (IoT), fleet management softwares are now able to enhance business operations by improving the supply chain process and chain monitoring activities.
With the inclusion of smart equipment for fleets, the methods used to monitor a vehicle are likely to expand as well, offering more accurate details on the following.
Detailed fleet analytics.
Remote diagnostics.
Drive time analysis.
Fuel management.
Vehicle maintenance.
Vehicle tracking and monitoring.
Apart from tracking the location of a vehicle, fleet managers can determine vehicle breakdowns, cargo temperature maintenance, driver health and behaviour, monitor freight situations, etc. Installation of dashcams are another great method used to monitor a fleet vehicle.
What are the Types of Dashcams Available?
1. Front-facing Dashcams
Front-facing dashcams are able to capture high-quality footage of the road from the driver's perspective. Fleet managers can install these cameras to increase driver awareness and improve general road safety. All front-facing dashcams have an inbuilt G sensor that can sense when an accident has occurred and the severity of the collision. The top tier front-facing dashcams come equipped with AI, built in speaker and microphone for two way communication, integration with Google maps and night time recording.
2. Dual-facing Dashcams
Dual-facing dash cams are wide-angle lenses that offer a 170 degree view of the cabin and the road ahead. Fleet managers can easily detect instances of rash and distracted driving. The footage can be used as a tool to check which drivers require additional coaching.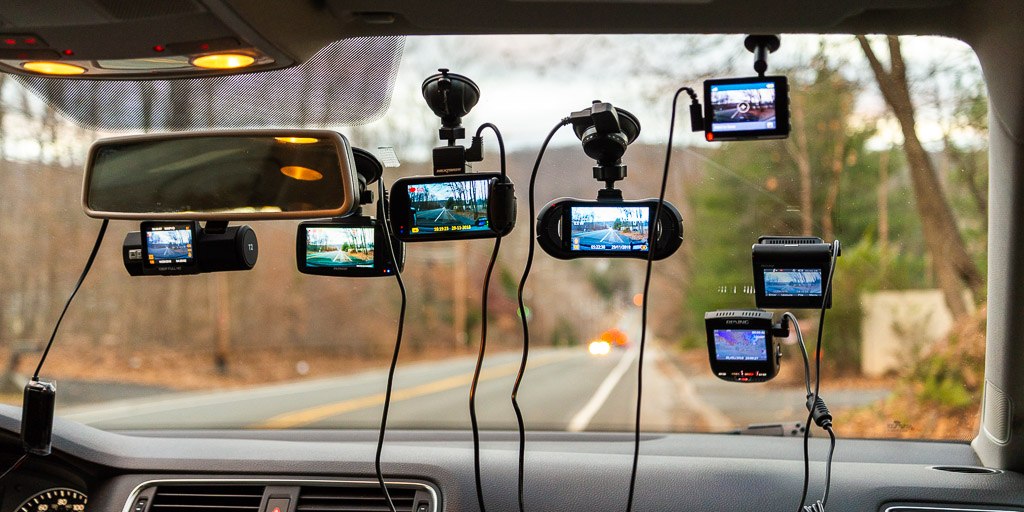 3. Exterior Cameras
Exterior cameras are mounted on the outside of a commercial vehicle to capture an in depth view of the surroundings. Large vehicles have more blind spot areas, when changing lanes or maneuvering around tight turns an exterior dashcam can assist the driver by providing a video feed of other vehicles around which may go undetected.
4. Interior Cameras
Interior cameras are mounted in the cabin and cargo area. Fleet managers can monitor the driver and keep an eye on valuable cargo. The video feed recorded can decrease any instances of cargo theft and vandalism.
5. Multi-camera Dashcams
Multi-camera dashcams can provide fleet managers with a 360 degree view of the vehicle. Managers can provide drivers access to check for vehicles behind, sides and when switching lanes. This is further heightened with blind spot monitoring and collision avoidance assist, lane changing assist and speed limit detection.
The Advantages of Installing GPS Tracking Devices
Fleet managers can easily track and locate a vehicle in real-time through GPS tracking devices.
Other vehicle related information can be recorded to help determine mileage costs, vehicle usage, predictive maintenance, time on site, traffic violations (overspeeding) and more. 
Real-time Global Positioning System (GPS) has become an essential component in fleet tracking. The data can be utilized to improve the efficiency of fleet operations and lower spending costs.
GPS Fleet Tracking Devices Display Accurate Location
Fleet managers can access the pin-point location of a vehicle, accurate real time coordinates will be updated as well as how long the commercial vehicle has been running or parked in a particular area.
Prepare Custom GPS Fleet Vehicle Tracking Reports
Fleet management softwares can prepare custom fleet tracking reports for every vehicle such as ignition start/stop, mileage, breakdowns, maintenance history, overspeeding and traffic violation reports.
Detailed History of GPS Records for Fleet Vehicles
The telematic device can record and store a detailed history of the fleet vehicle. The location data can prevent future idling time, reduce fuel costs and driver downtime.
Increased Efficiency in Fleet Tracking
Fleet tracking through telematic devices and dashcams can provide businesses with a competitive advantage by providing reports and checking the progress of employees which will lead to a boost in efficiency and profit margins.
GPS Tracking Devices Can Reduce Unnecessary Expenditure
GPS tracking for fleet vehicles provide managers to set up automated notifications in case a vehicle leaves a preset geo fencing area or halts in a specific location for too long, overspeeding and more. The data can help provide statistical information for reports such as fleet GPS geofence reports, mileage and fuel reports, real time tracking, speed alerts and interstate mileage reports. This can determine where to reduce expenditure and help improve preventive maintenance management.