The modern world has blessed us with many inventions and life-changing gadgets. It has expanded our horizons and made things easy. Something which may have been impossible a few decades ago is now a reality. Manufacturing processes have evolved as well. Productivity has reached new highs, thanks to technological advances.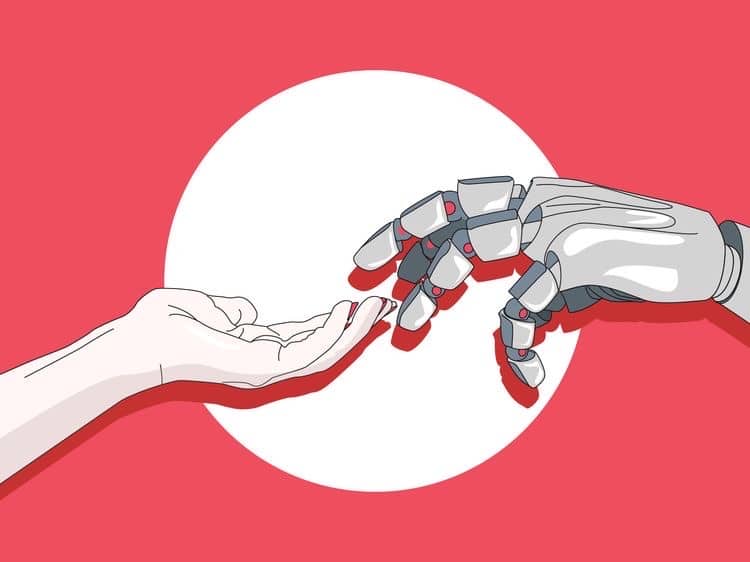 Source: Pinterest
We'll look through ways how you can implement technology in your business. How to operate efficiently and achieve greater sales!
1: Employees
People that work in your business are vital. They are the closest to the actual work a business is concerned with. They know the grass root realities of the business and areas in need of change. The business could opt for their exposure which can help it drastically. Their suggestions and feedback can be used for implementing changes in technology.
Late attendances can be corrected by biometric entering machines. These could be used to monitor employee work hours and movement. Protected by either facial or fingerprints, it'll be secure and unable to spoof.
Equipping the workers with newer technology and tools required for work is essential. A person can only do so much without technology these days. Computers with fast broadband access for office-related tasks are a no-brainer. The business should look further than this i.e on-field gadgets.
2: Operations
Using the correct production methods is a given. The business should always be on the lookout for new technologies. New technology would mean better efficiency and that in turn translates to profit! Upgrading may be costly upfront but it'll be worth it in the future.
Unnecessarily moving onto newer hardware isn't the smartest thing to do either. The business should plan its implementation strategy. Upgrading only when it's a need shouldn't be the norm though. Critically analyzing the situation is crucial.
Businesses using injection molding techniques may be tempted to upgrade to 3-D printing. The costs and benefits should be laid on a scale and determined properly. What's the issue with current technology? The finish isn't great? It could try draft angle injection molding. A midway upgrade that will improve the quality and finish of the end product.
Costs are humongous because too many people are employed? The business could try and identify why it's the case. Are those workers used for simple heavy lifting? Well, it could invest into a pick & place robot. This will contribute to cheaper production costs and cost-effectiveness in the future.
Producing optimal quantities is also important. Putting in place technology to measure finished products will be of much help. It will help with pilferage and theft.
Efficient packing machines and less use of human resources will fasten the process. It'll help the business reach its deadlines. This in turn means better customer satisfaction and sales.
3: Customer Experience
Setting up proper forums for customer feedback and queries will help the business. Maximizing satisfaction and providing what customers ask is crucial. An up and running website could do just that. Using the internet to your advantage!
Social media is another avenue of the internet that needs attention. Media campaigns held there would attract many buyers. Costing way less, compared to mainstream mediums.
Keeping the customer aware and updated adds to the experience as well. Holding media events for the launch of new products is important. Technological events like conferences and expo gatherings should be given attention.
The business should make a presence at such events and let the customer try its products. It can get a trade show booth rental Las Vegas. Aplus expo is sure to help you out with all your expo booth needs!
4: Retail
Having a good retail store is important for multiple reasons. It's the first thing a customer sees and it builds an image for the business. The way how a buyer perceives the product is crucial as it tells PED. Products that are seen as being superior quality/expensive will fetch better prices.
The eye-pleasing decor will help the customer ease up and continue shopping. It will help the business increase its average spending by customers. Correct placement of goods in the store will promote better sales volume as well.
Using technologies like integrated POS systems will help the business with accounting reports. This in turn will help the business make informed decisions. Cash flow forecasts will also be more accurate and up-to-date.
Going towards automation would be the best. Self-service counters and automated cashier systems would be appreciated by the customer. Amazon stores with no workers could be seen as an inspiration.
Automation and aesthetic additions like this can attract a huge number of customers. It can also become a USP for the business.
Conclusion
The use of technology and innovation in the business is great. It'll make the business efficient and effective. It may be scary at first sight, since it's going to be a costly change. But worry not! it'll be saving huge amounts of money in the future. It'll also be essential for competing in the future. The sooner this decision is taken, the better. Technology has become an irreplaceable part of our life, including businesses. It should be respected and taken seriously. It's not a luxury but a requirement. Technology all the way!