Parenting Wakeup Call
Parenting couples and singles alike find themselves at a divide, do I give my kid a smartphone or not, and if I do, when is a good age to do so? On this polarizing debate we have three camps. Those who feel kids shouldn't have a smartphone until the age of 13, those that would allow their children to have one before 13, and a portion of who say no to smartphones all together.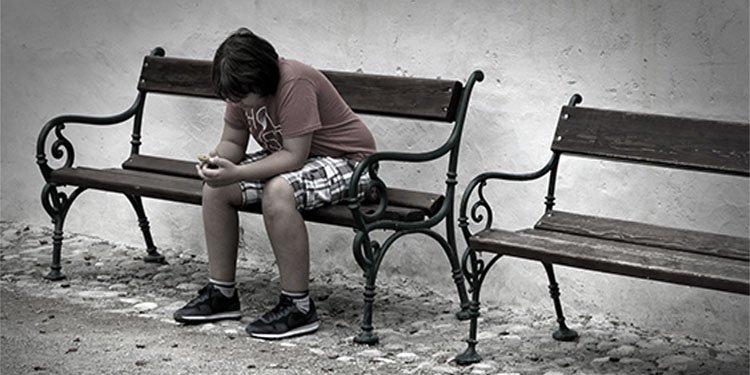 Fear-mongering
It turns out common safety fears such as online predators, dissemination of personal information, sexting, cyberbullying, and lack of social development are not so much the fault of your kid's smartphone. It turns out the problem might just be you.
NEARLY A QUARTER OF TEENS SAY THEY WOULD NOT KNOW WHAT TO DO IF THEY STARTED BEING HARASSED OR BULLIED ONLINE.
If we have to write a list of top developmental concerns for children with smartphones we can narrow it down to 10.
Altering the Parent-Child Relationship
It limits their creative minds
Cases children to get less sleep
Doesn't give kids time to ponder the consequences of their actions
It impedes their ability to learn
It causes addiction
It has a negative impact on your child's mental health
It indirectly causes obesity
It causes behavioral problems
It desensitizes children to violence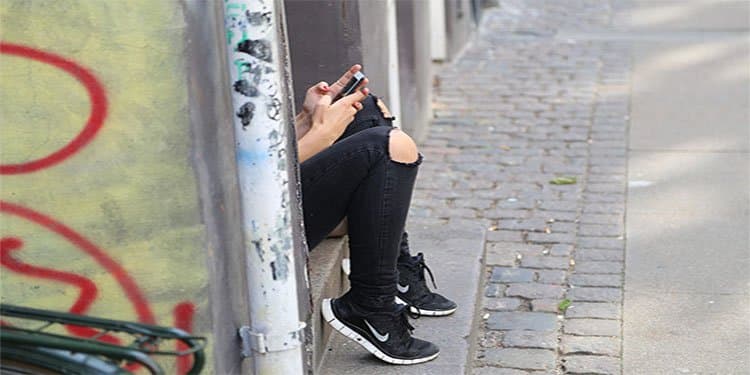 Any of these by themselves are great cause for alarm. Numerous websites will constantly chime in with fear-mongering in order to sell you on a story and get likes on Facebook or shares on Social Media. There is a direct relationship with implied fear and the ability of networks to monetize off of such topics. Creating controversy creates discussion.
while we can bounce all sorts of ideas and what-if scenarios off each other about the dangers of the Internet and Smartphone use, it is ultimately a waste of time and doesn't solve the problem.
Any one of those concerns listed above is a result of bad parenting as opposed to smartphone use.
We don't like to admit it. We like to think we millennials understand our children and we don't want to shut out of their lives so we figure a smartphone will help with that connection. Slowly we use that as a crutch for spending real facetime with them.
46 PERCENT OF PARENTS HAVE ACCESS TO THEIR CHILDREN'S SOCIAL NETWORKING ACCOUNTS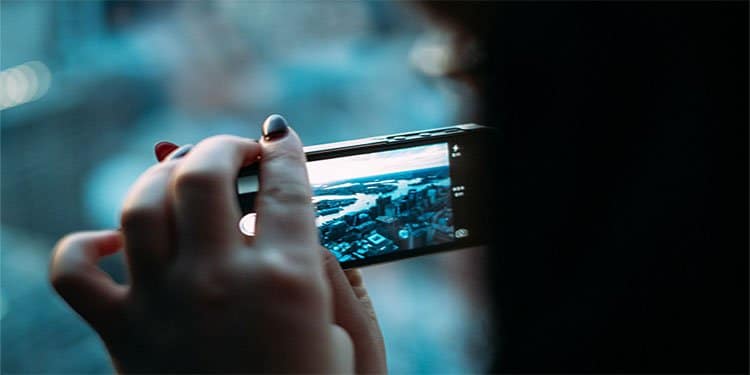 Fears Debunked – Group 1
In order for us to better understand these fears new parents have to the technological environment they find their children in we must group them into two sections. On one end we have newer fears that have not been an issue as much until the idea of children having smartphones was first introduced. These fears were never part of the equation when we only had to worry about videogames and movies.
ONLY 61 PERCENT OF TEENS USE PRIVACY SETTINGS ON THEIR SOCIAL MEDIA SITES, WHILE MORE THAN HALF OF TEENS ARE INDISCRIMINATE ABOUT WHICH APPS HAVE ACCESS TO THEIR LOCATION.
It alters the Parent-Child Relationship
Who has control over this? You or your child?
32 percent of parents set rules for how their kids use their smartphone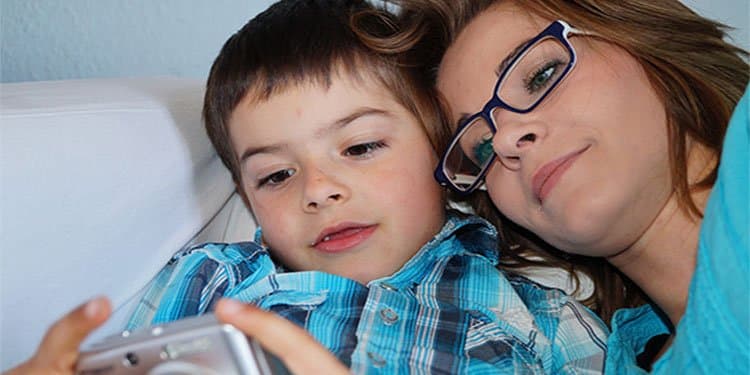 It limits their creative minds
It only limits creativity when you don't set rules for usage times.
It doesn't give kids time to ponder the consequences of their actions
This might be true unless you have already given them fair example by your own life on how to deal with consequences of your own actions. By staying accountable for your mistakes and making them see the responsibility in doing so they will understand how to deal with their actions.
74 PERCENT OF TEENS RELY ON THEIR PARENTS AND OTHER ADULTS FOR INFORMATION ABOUT PROTECTING THEMSELVES ONLINE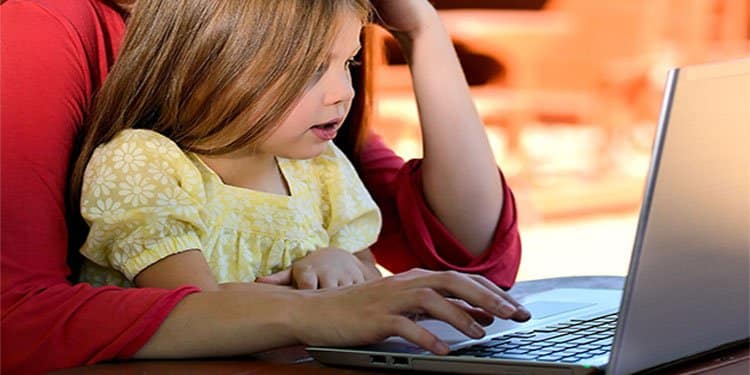 It causes addiction
Again, whose fault is this? Your childs or yours?
It impedes their ability to learn
If given usage guidelines children can use these very powerful tools to further enhance their learning, it just depends on their application. The smartphone is just another tool and should be taught to be seen as such. It is in no way any replacement for knowing how to communicate effectively with other people.
74 PERCENT OF TEACHERS SAY THAT TECHNOLOGY ENABLES THEM TO REINFORCE AND EXPAND ON CONTENT
By understanding what we do in front of our children we begin to see just how much our own behavior influences them. If we're seen looking at our phone all day long and only listening with half our attention to our kids, our spouse, or our friends we shouldn't be surprised if our children don't listen to us.
Fears Debunked – Group 2
The second group consists of fears that have always been a problem to parents of tech savvy kids. Whether it was a PS2 or a Nintendo Wii we always figured the most we would have to deal with were issues surrounding violence, getting less sleep, not getting enough exercise, and possibly not knowing how to really associate with their peers.
[ONLY] 11 PERCENT OF TEENS, AGES 13 TO 17, TOLD THEIR PARENTS ABOUT A CYBERBULLYING EXPERIENCE
It has a negative impact on your child's mental health
The impact it has is inversely proportional to whatever influence you lack in your child's development. It may have a negative impact but who is to blame? Was it the phone or was it you? How much time have you spent with them while establishing a "no phones" policy on trips or family events? Children without phones have negatively impacted mental health. If it's due to low self-esteem or bullying when was the last time you followed up with the problems your child has been having at school?
43 percent of teens admit to texting and driving and 61 percent report their friends' text and drive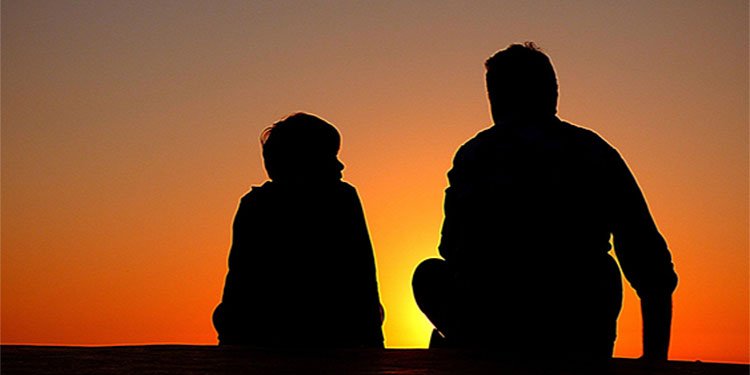 They cause children to get less sleep, indirectly cause obesity, behavioral problems, and desensitize children to violence
The same could be said of keeping a Blu-ray player and TV in your child's room. How much can we attribute to a smartphone if we never give our children boundaries in the first place? By setting reasonable expectations for electronic use in the home we can strike out all these problems above. Establishing a good sleep routine, being active with your kids as a family, teaching them how to deal with their emotions and healthy ways of expressing them, while also clearly outlining the difference between fantasy and reality involving the importance of life no matter how big or small.
"Why would I want to talk to my family, when I can access the world's most interesting articles at the touch of a button?"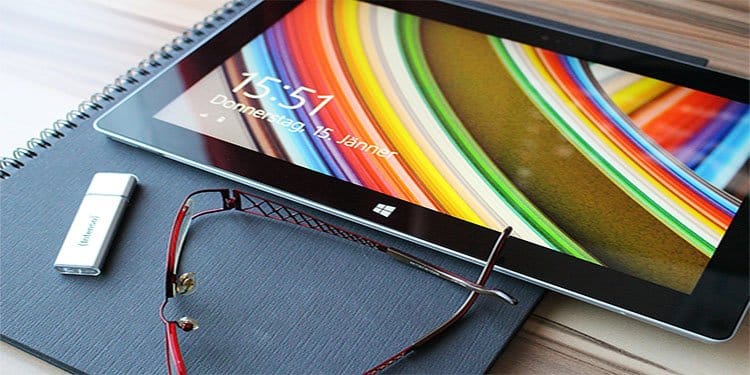 The real problem
The real problem here is bad parenting. By not instructing our children on how to be responsible young adults and by not setting limits to what they can and can't do we contribute to a plethora of problems that could have been prevented.
Even stereotypical fears of safety: online predators, dissemination of personal information, sexting, cyberbullying, and lack of social development are essentially our issues to address. We should teach our children how their communication online can affect them offline in ways they may not have thought about. We should teach them to interact in emotionally intimate and stable environments within the home by being bastions of communication. The online world needs to be shown to be just as dangerous and just as cunning as the public world where we constantly preach our kids "don't talk to strangers."
At the end of the day it's not your kid's smartphone that decides what type of person they'll be, it's you.