Amazon has introduced a new label that shows if products purchased through Amazon are often returned by the buyer, according to The Information.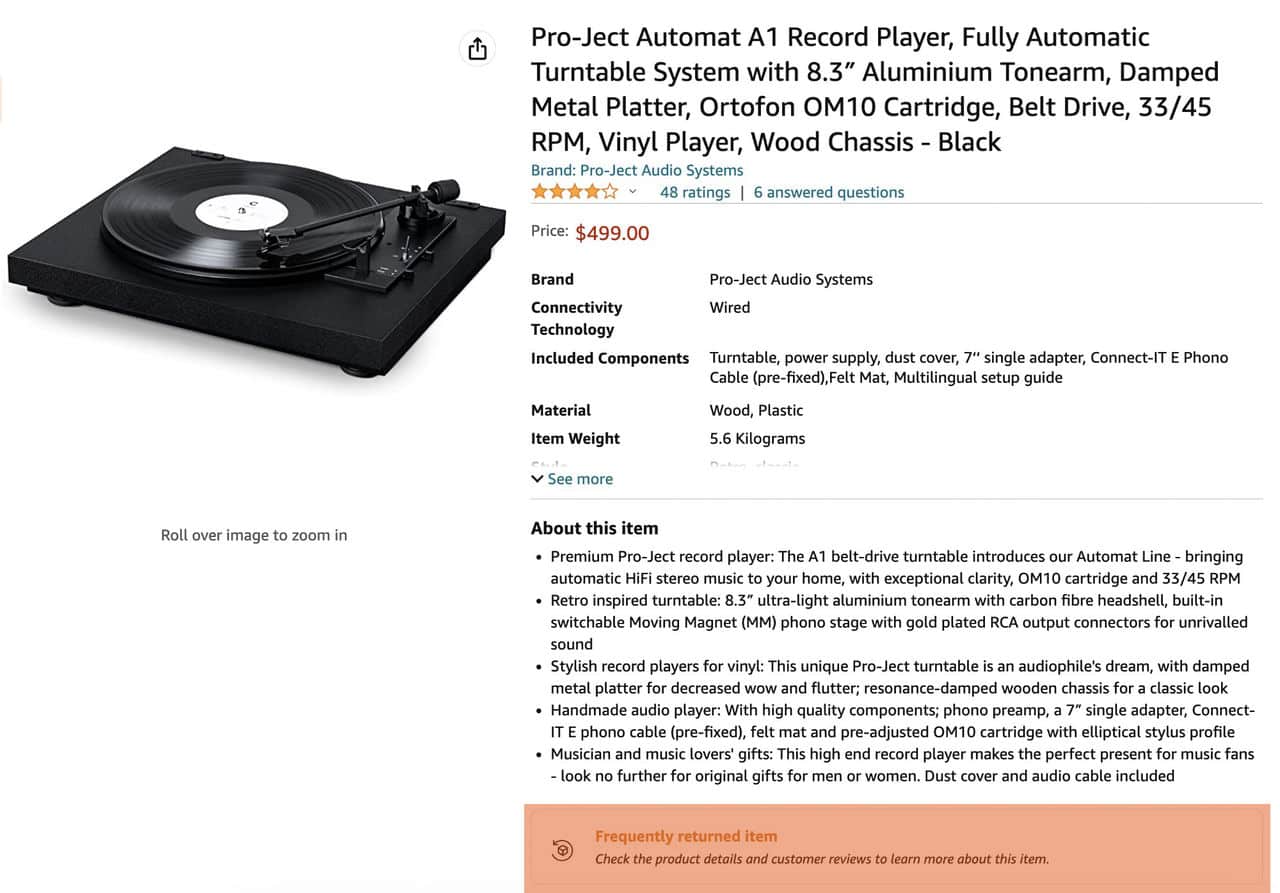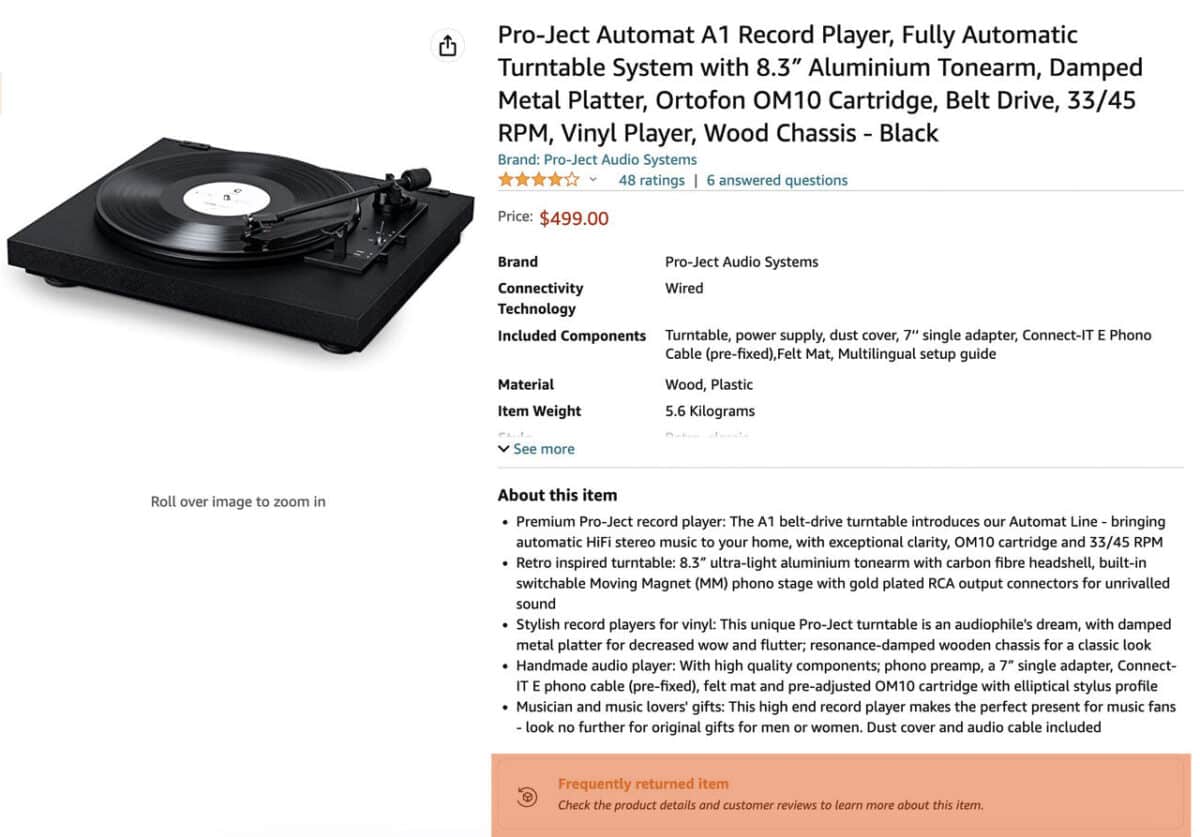 The idea behind Amazon's new "frequently returned" label is for buyers to scrutinize information and reviews about the product more carefully before possibly deciding to add it to their cart. The warning that a product is often returned seems to only appear if you're logged into Amazon. Examples of products that have been labeled include the turntable "Pro-Ject Automat A1" and a dress.
An Amazon spokesperson told The Information about the new labeling:
We're currently showing return rate information on some product detail pages to help our customers make more informed purchase decisions.