In today's world all devices you own have to be charged. This means you have to carry with you a lot of cables. Even though your devices have the same charging port you wanna charge them at the same time. One major improvement to this is wireless charging. What this means is that you can get the Sdesign 3-in-1 Folding Wireless Charger.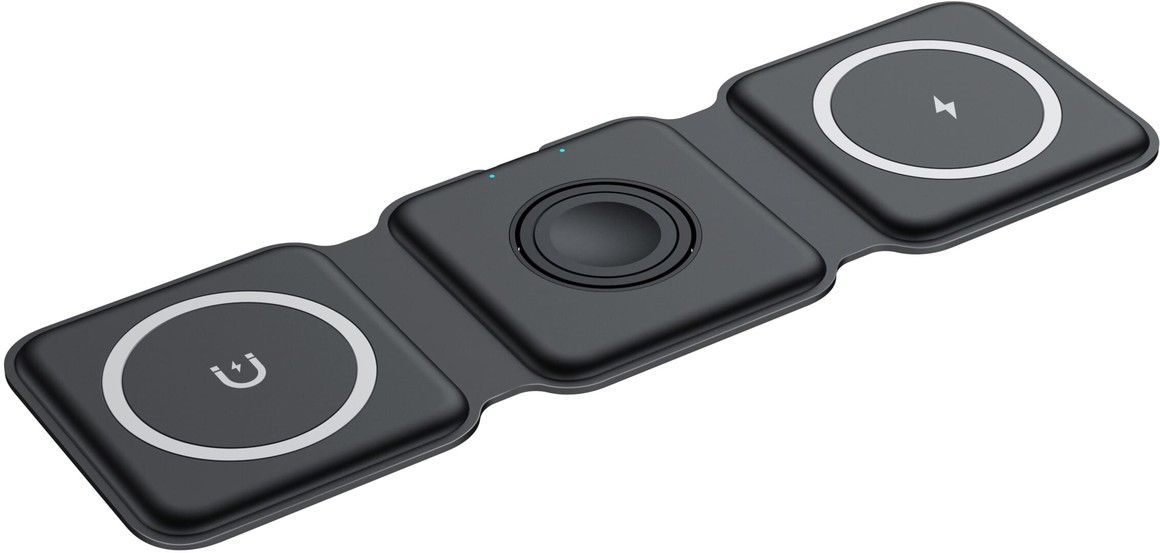 What devices does it charge?
You can charge your Apple Airpods both normal and Pro versions. You can also charge your Apple Watch and last but not least your Apple iPhone. If you don't own Apple Airpods you can charge a second iPhone on the far right pad. But that pad only has 5w charging so don't expect it to charge quickly.
Other Features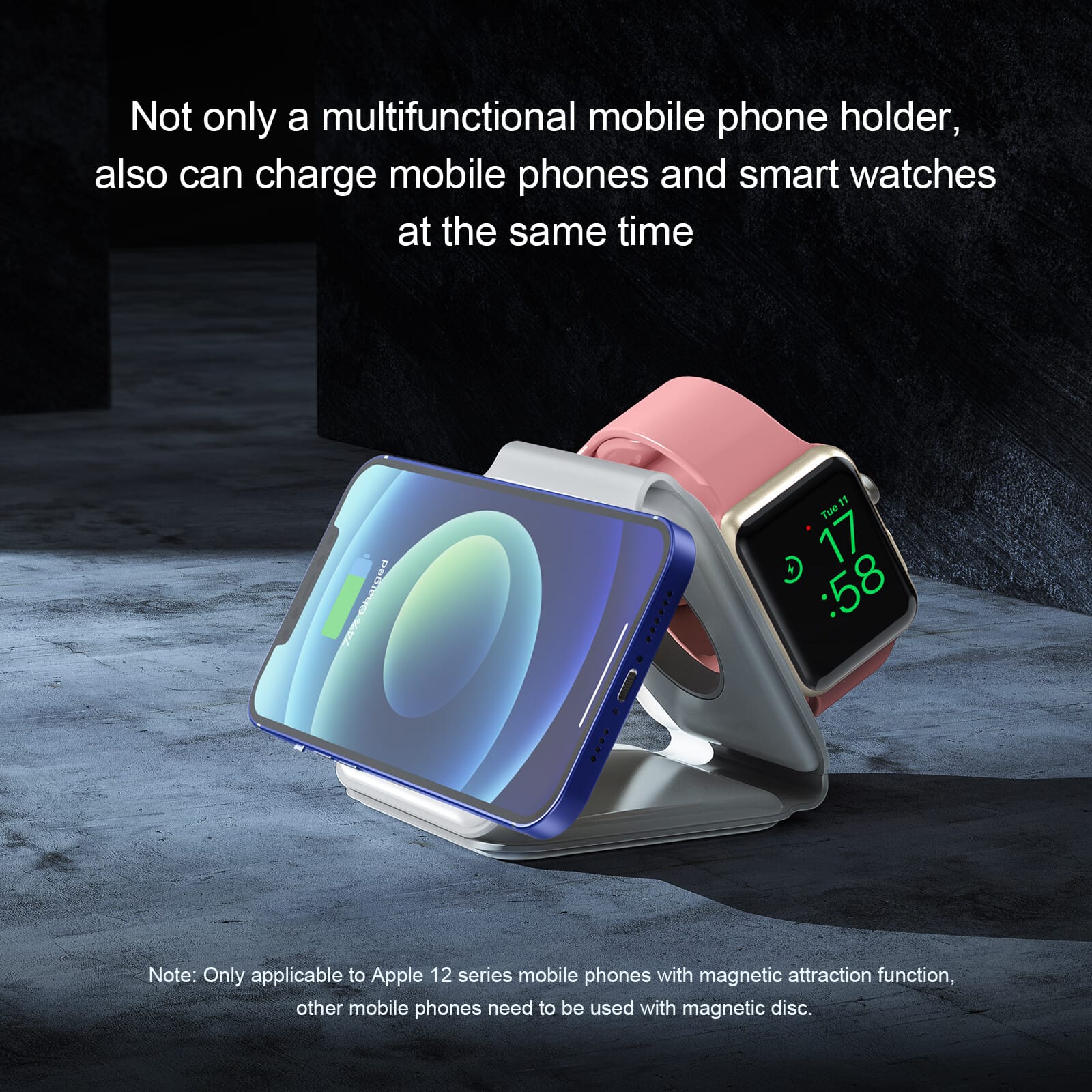 As the pictured above, yes it also comes in white, you can fold the charger in a triangle shape so you can use the charger as a phone stand if you wanna watch a movie or tv show in a better angle. Super handy when on a airplane.
Hands on use
I've had the charger for a couple of weeks now and it's great. Very easy to use and you don't have to worry about it not charging as it has two lights indicating when the pads are charging or not. One thing to remember is that the Apple Watch charger pad is 10w and will charge slower than the charger you get with the Apple Watch.
The best thing is when I travel I now have one charger for all my day to day devices and only one cable.
Pros
– Light
– Simple to use

Cons
– Only 10w charging for Apple Watch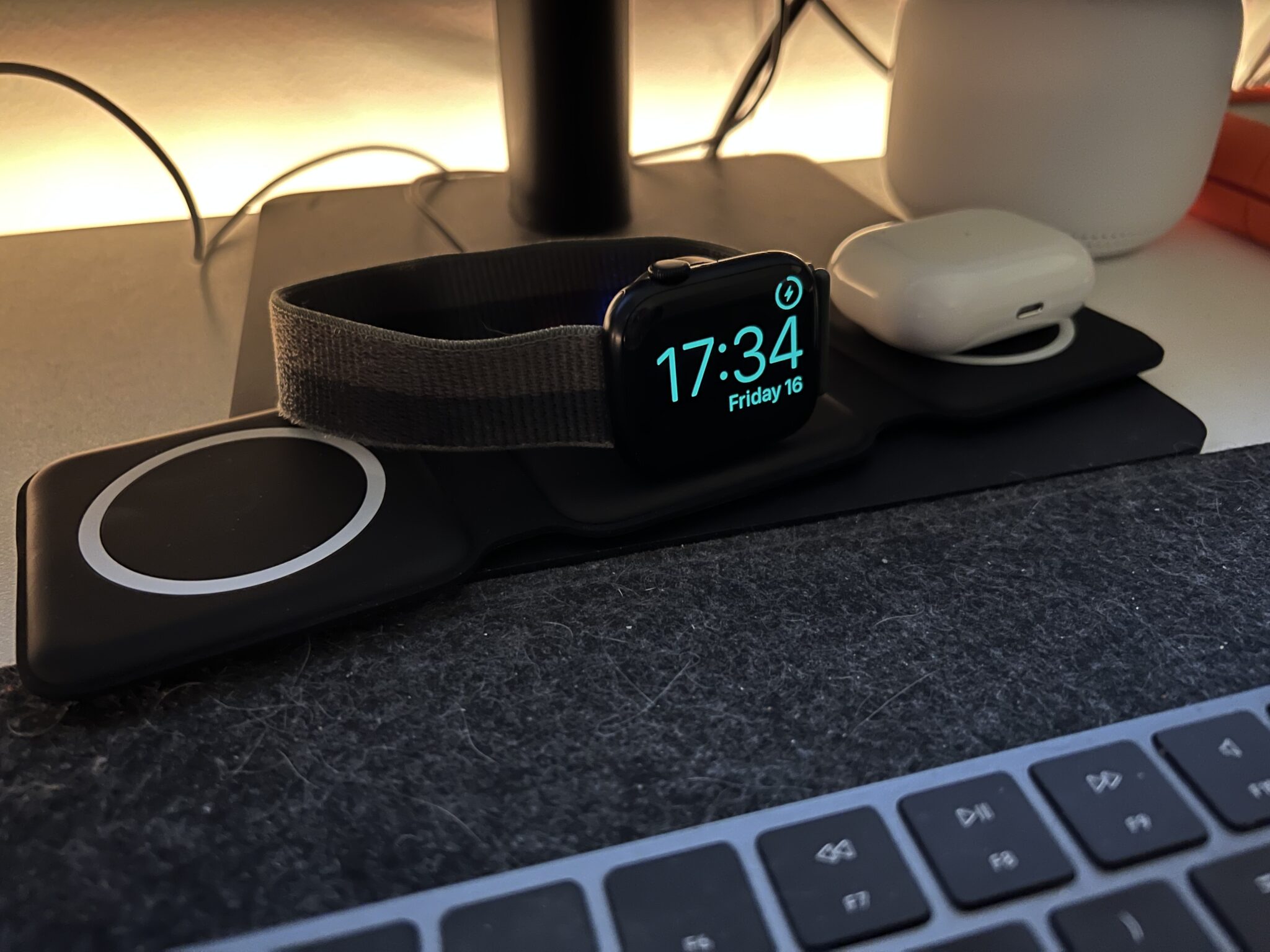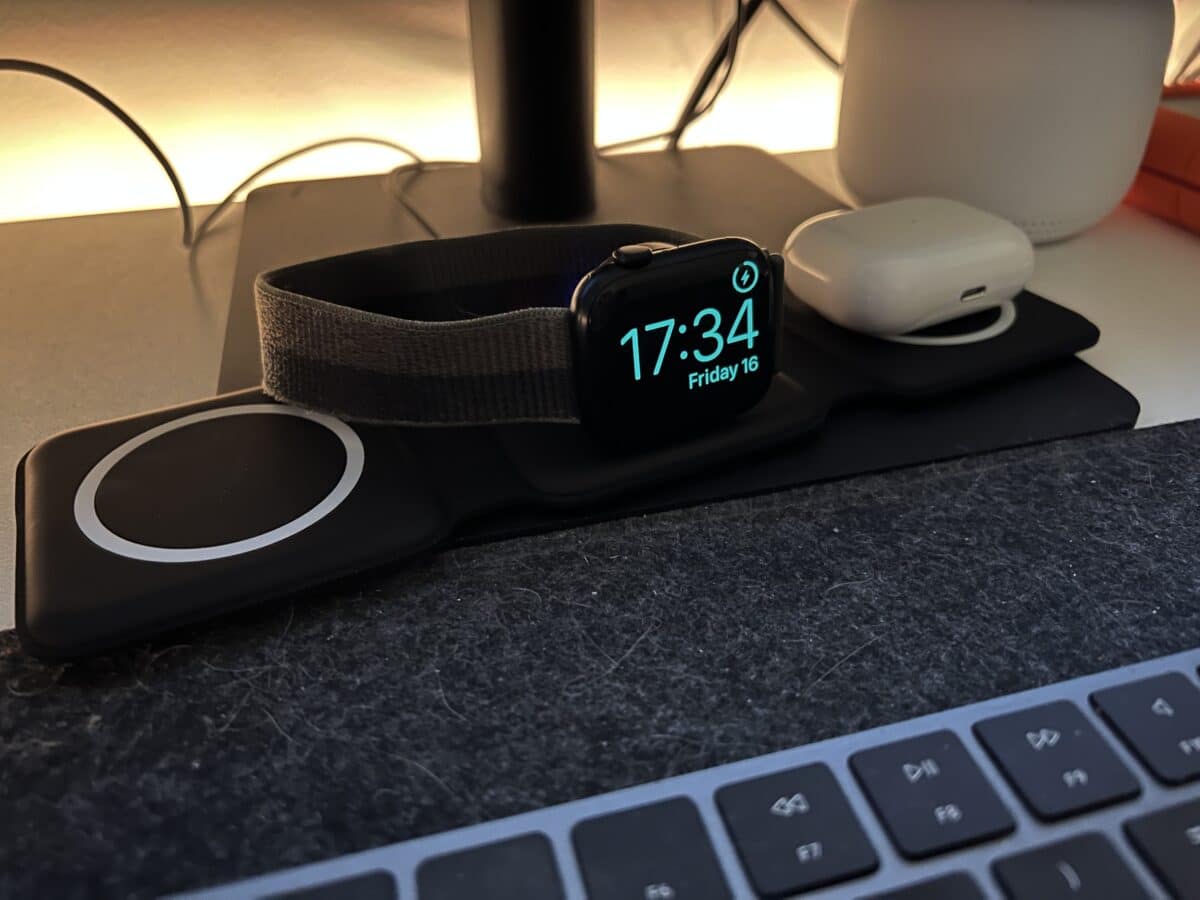 Should I buy Sdesign 3-in-1 Folding Wireless Charger?
If you travel from time to time this is a great addition to your luggage. You will remove 2-3 charging devices and you get a nifty little stand to use on airplanes when you watch movies or tv shows. Bottom line you should buy it.