On the 1st of December, CineStill announced their first product in the analog-to-digital space. The CS-Lite is a small camera scanning light source that offers three different modes to adjust the light temperature depending on the kind of film you scan.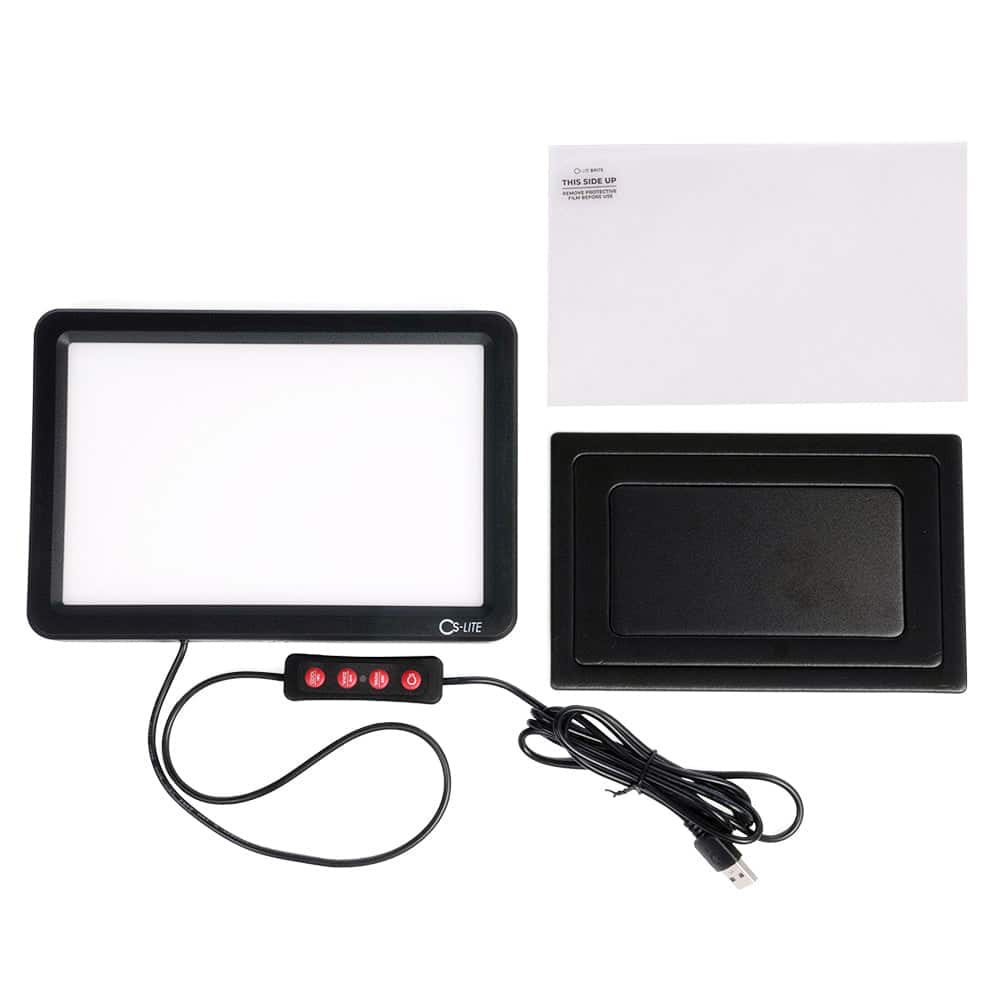 A camera scanning light source is used when you want to scan analog film with the help of a digital camera. According to CineStill it is "easy-to-use, bright and affordable". Everyone who has been trying to find a professional filmscanner in the past knows how important that last statement is. It has not always been very affordable to scan your film with high quality.
The CS-LITE will feature a CRI of 95+ for high color accuracy and a brightness of EV 15+ to provide a sufficient amount of illumination for even the densest of negatives.
Three different color modes
The cool light mode – This mode is for scanning color negative film and allows for more neutral color-balanced scans.
The white light mode – This mode is for black & white film.
The warm light mode – This mode is for scanning slide film as it produces richer tones and enhanced color separation.
Accessories offered:
CS-LiteMask – A set of masks for 35mm and 120 film to eliminate spill light.
CS-LiteBrite – A light collimating sheet that increases the directional light output and further reduces the spill light and enhances diffusion uniformity. Just one sheet of the CS-LiteBrite placed directly over your light source can increase the brightness by 60%.
The CS-Lite is also available in bundles with film holders from VALOI.