It is impossible to compile a top 10 list of SLRs since it depends on how you use them and a bunch of other subjective aspects. However, it is possible to say that here is a list of very good all around manual SLRs (Single-lens reflex cameras) for the beginner to try out. So this list is just a collection of really good cameras that I have come across since my interest in photography started in the late eighties. I value a good selection of quality lenses, ease of use, manual focus and a nice range of shutter speeds among other things.
The Cameras
Pentax Spotmatic 1960 – 1976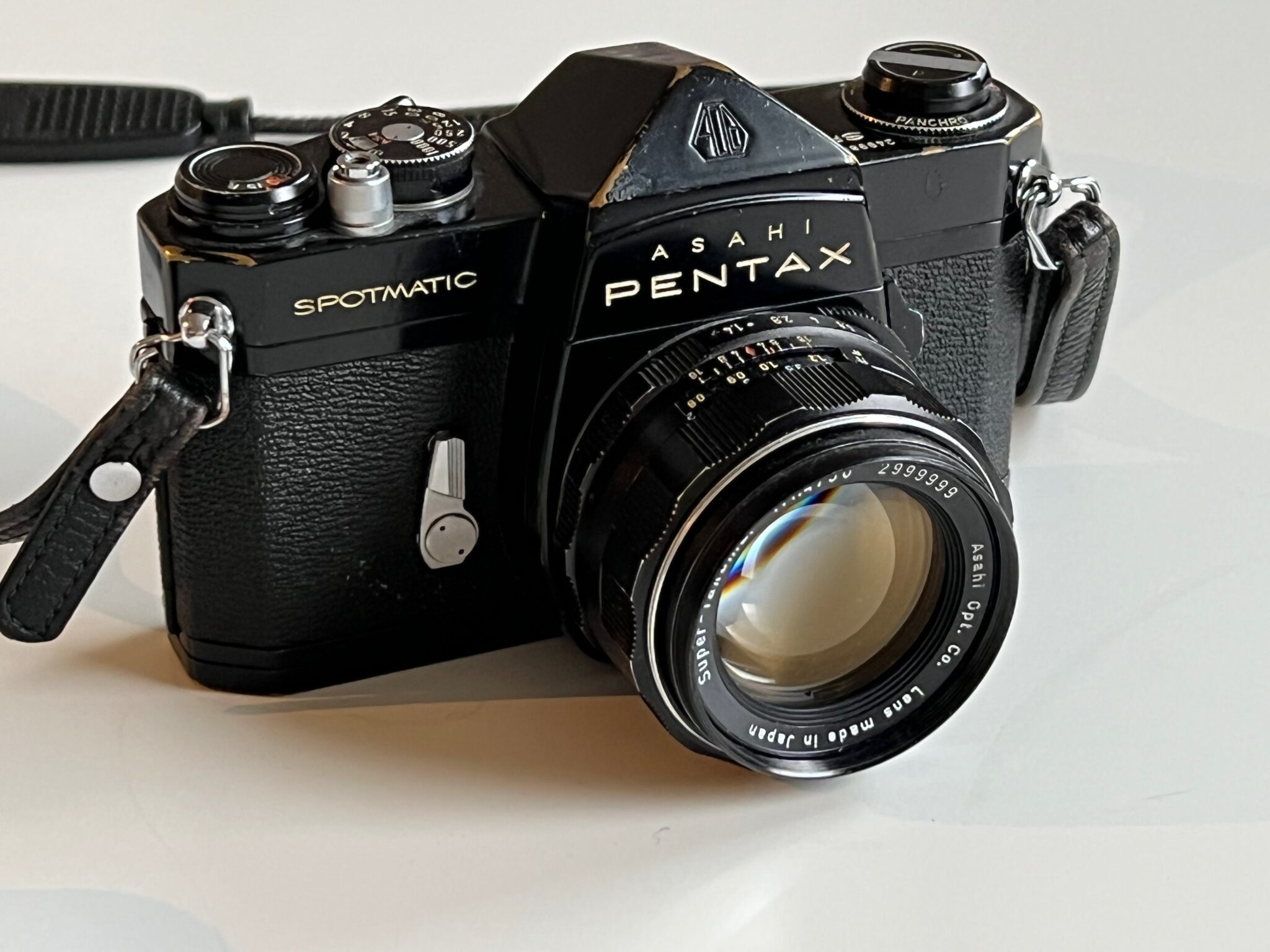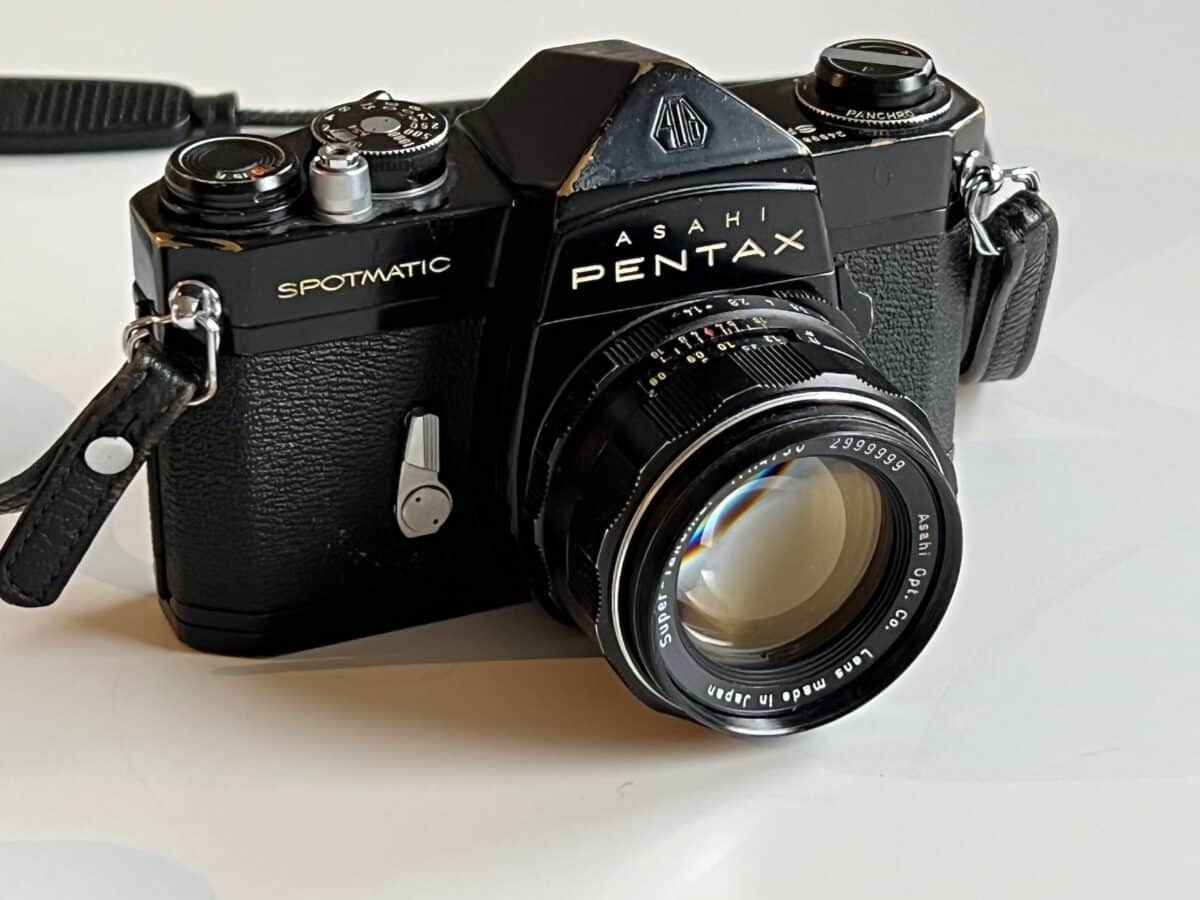 The Pentax Spotmatic was a groundbreaking camera at it's release in 1960. It was the first mass market camera to use through the lens metering. The meter has only on and off position and it only meters stopped-down. This brings the problem that it darkens the frame which makes it a bit complicated to compose the picture with the metering on. So either compose first and then meter, or meter first and then compose.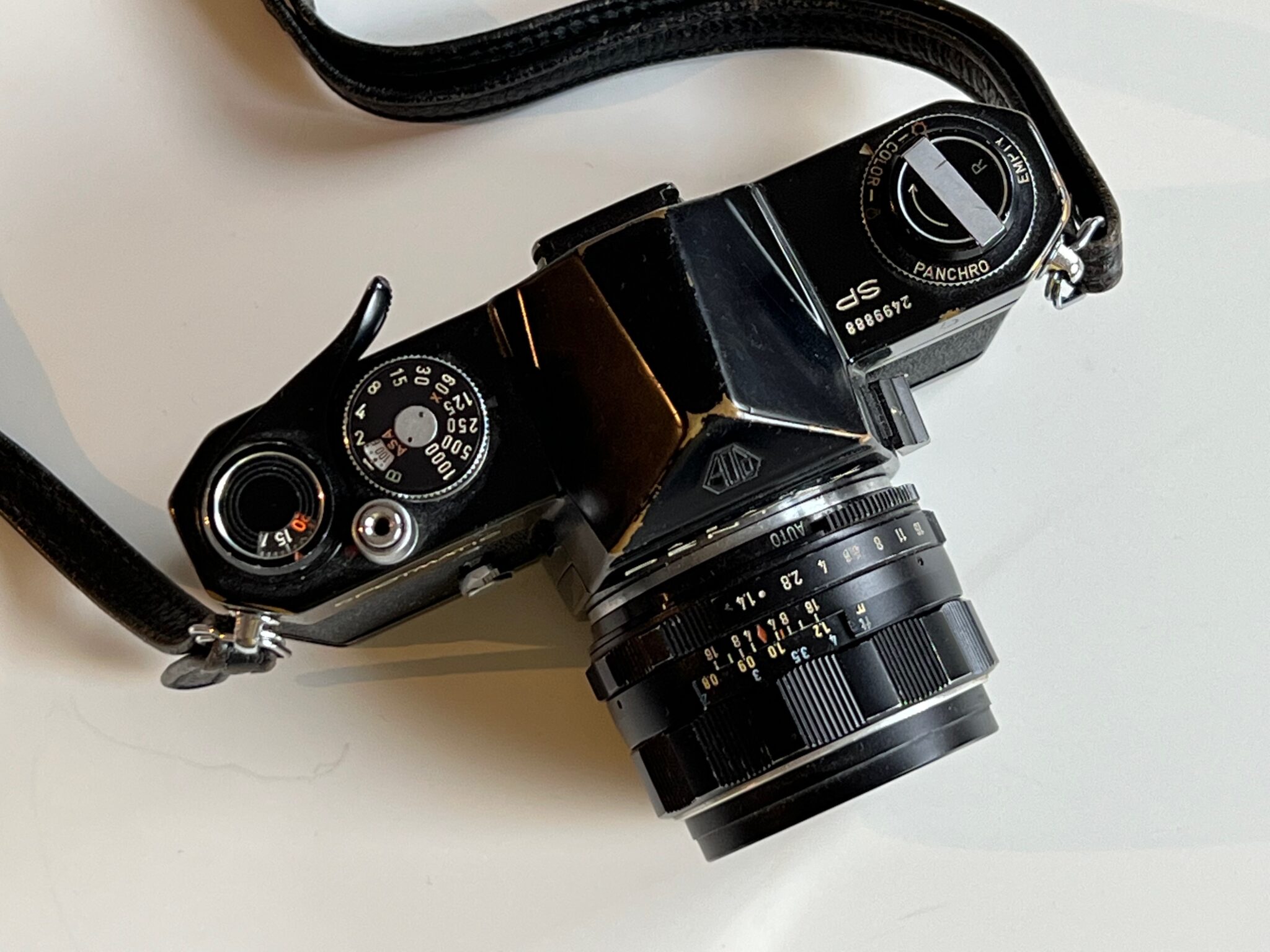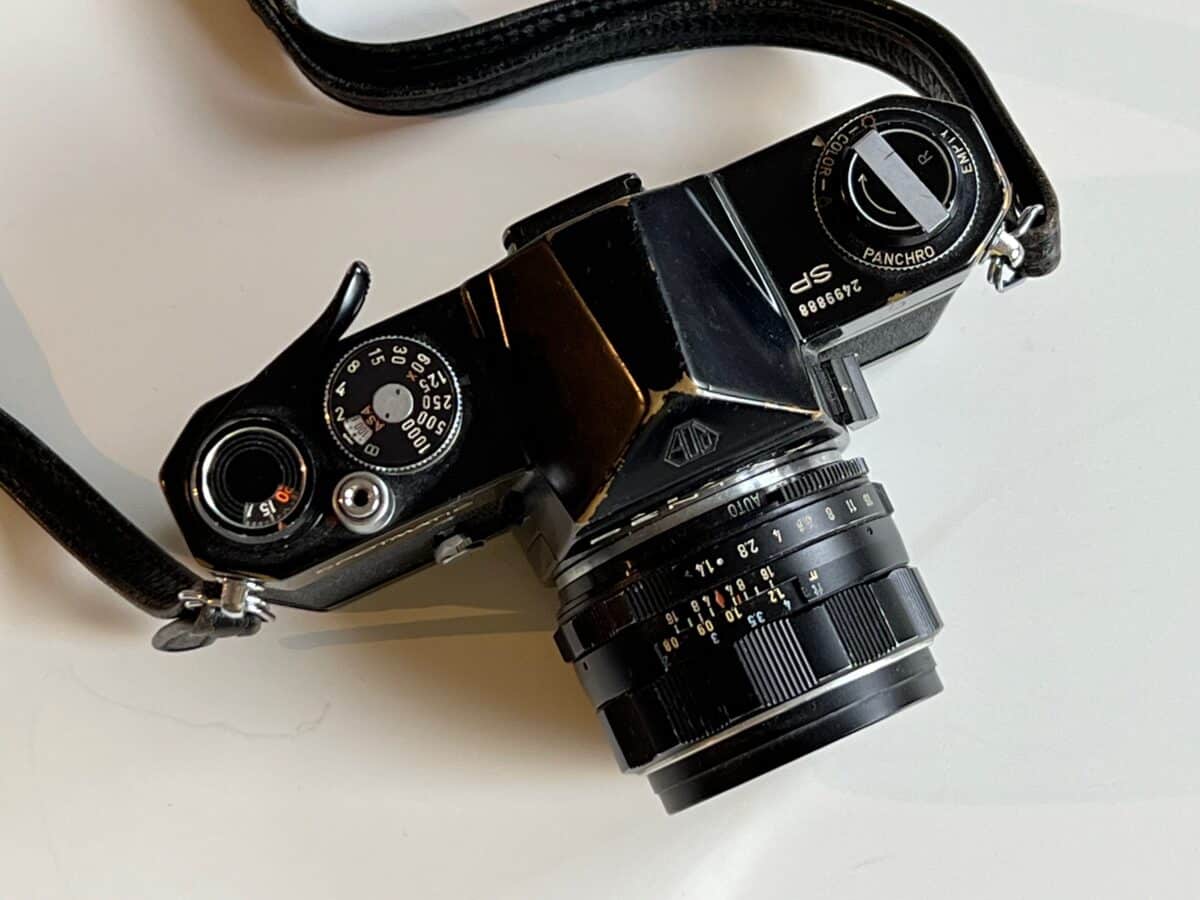 The battery for the metering system is unfortunately outdated. There has been some replacement battery, however, it makes the camera metering less exact.
Another thing it is famous for is that John Lennon used a Pentax Spotmatic and in the movie A hard day's night, Ringo Starr can be seen running around taking pictures with a Spotmatic. In fact the Beatles really seemed to favour Pentax.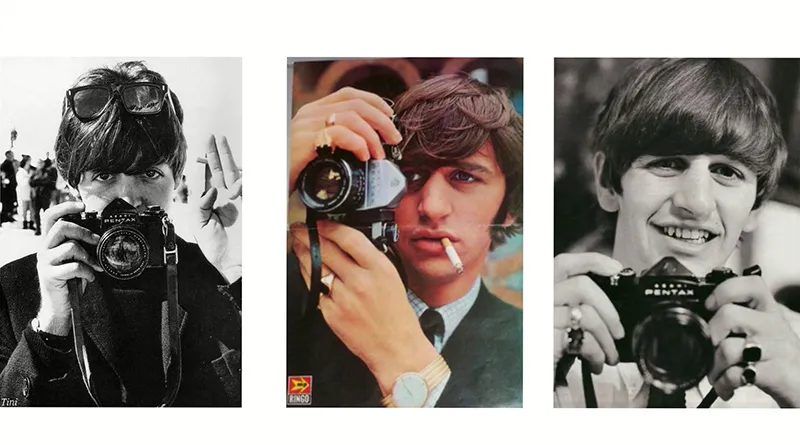 The camera has nothing to offer in terms of extras, it is a very basic camera. On the other hand it is a beautiful piece of engineering and if you use it you have access to the extremely fine Pentax lens system.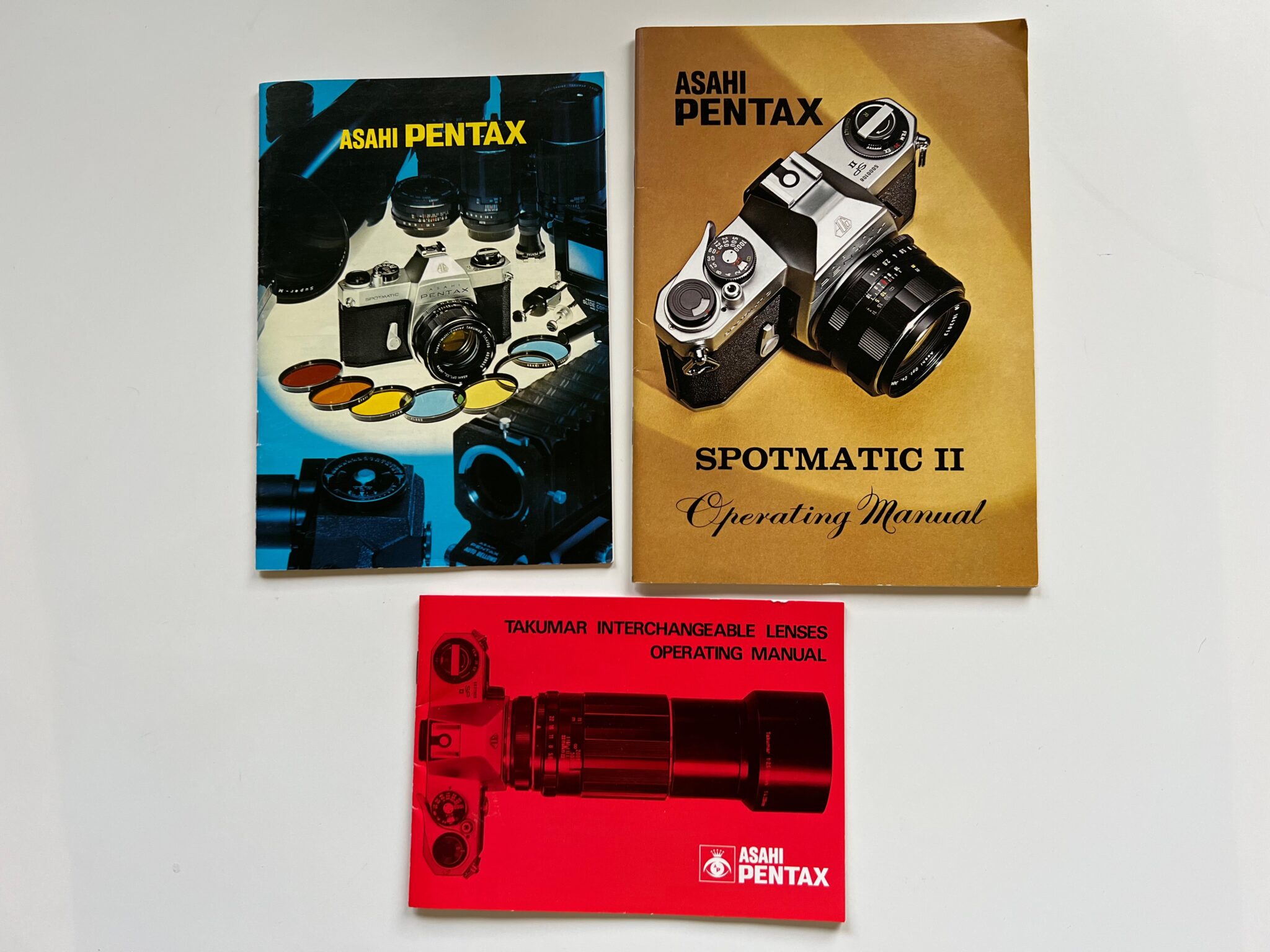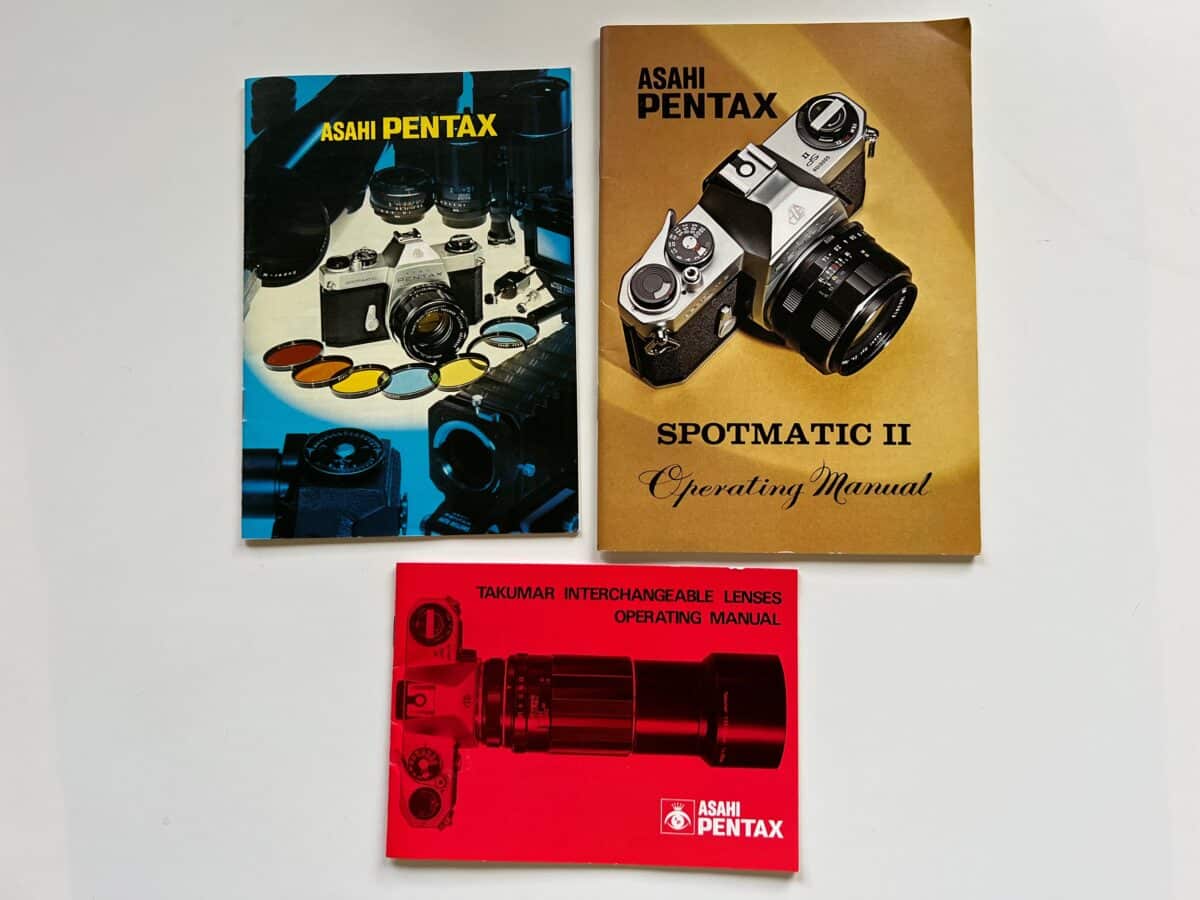 The Spotmatic uses the M42 mount so in addition to the Pentax lenses made for it you also have access to a wide range of lenses from other brands such as Carl Zeiss Jena, Pentacon, Praktica, Yashica, Zenit, Mamiya and many others. Just to give you a few pointers, the Helios-44 is easy to find at a fair price and it has a very nice bokeh. The Carl Zeiss Jena Flektogon 35mm f/2.4 and Tessar 50mm f/2.8 are two very fine lenses indeed. And of course, any Pentax Takumar will do the job, however, the Asahi Pentax Super Takumar 50mm f/1.4 is a very sharp lens with vivid colors and a lovely bokeh. The really good thing about this is that if you don't go after the rarest lenses you can get a full range of lenses for the cost of one new lens to almost any new slr camera.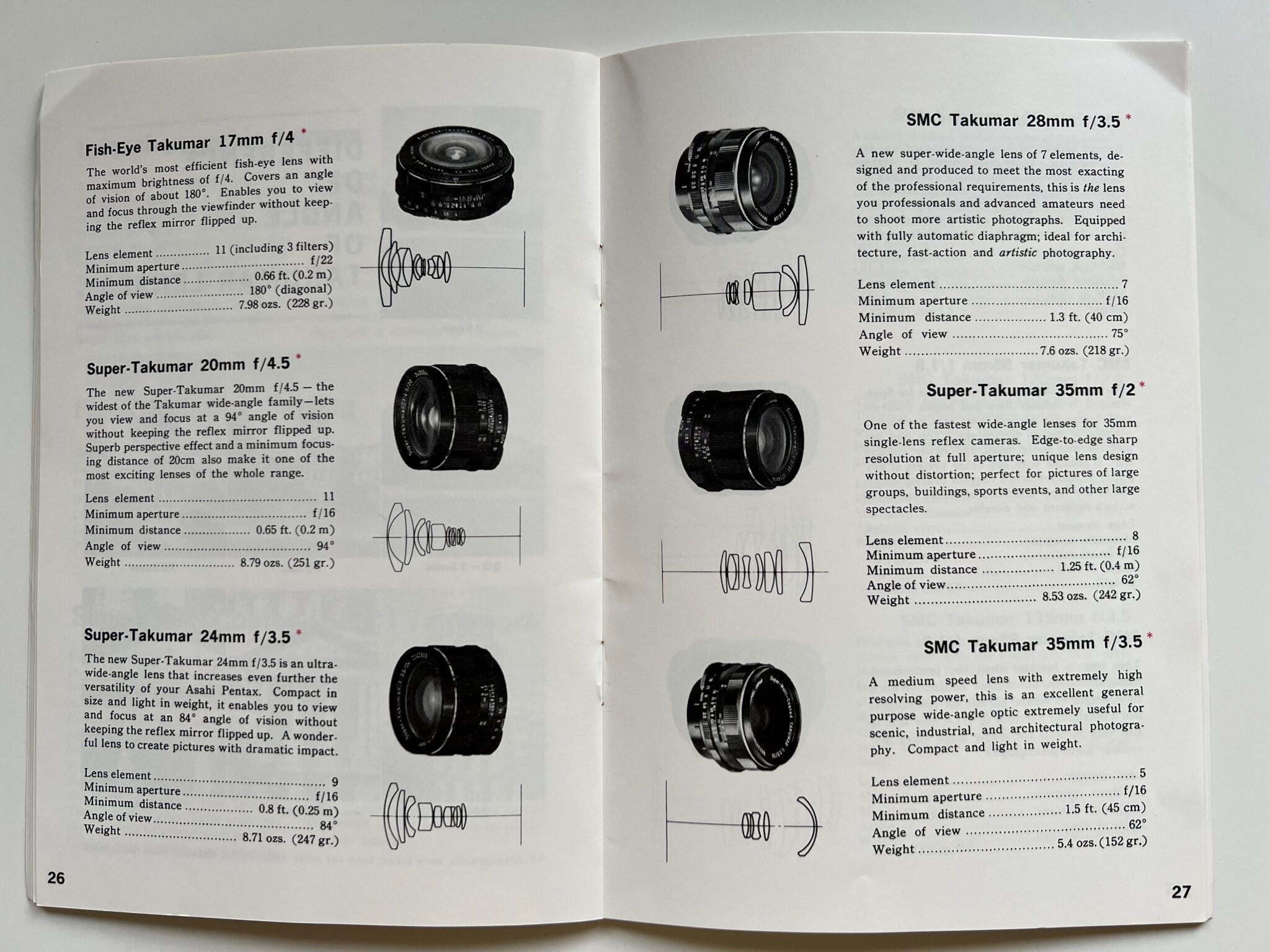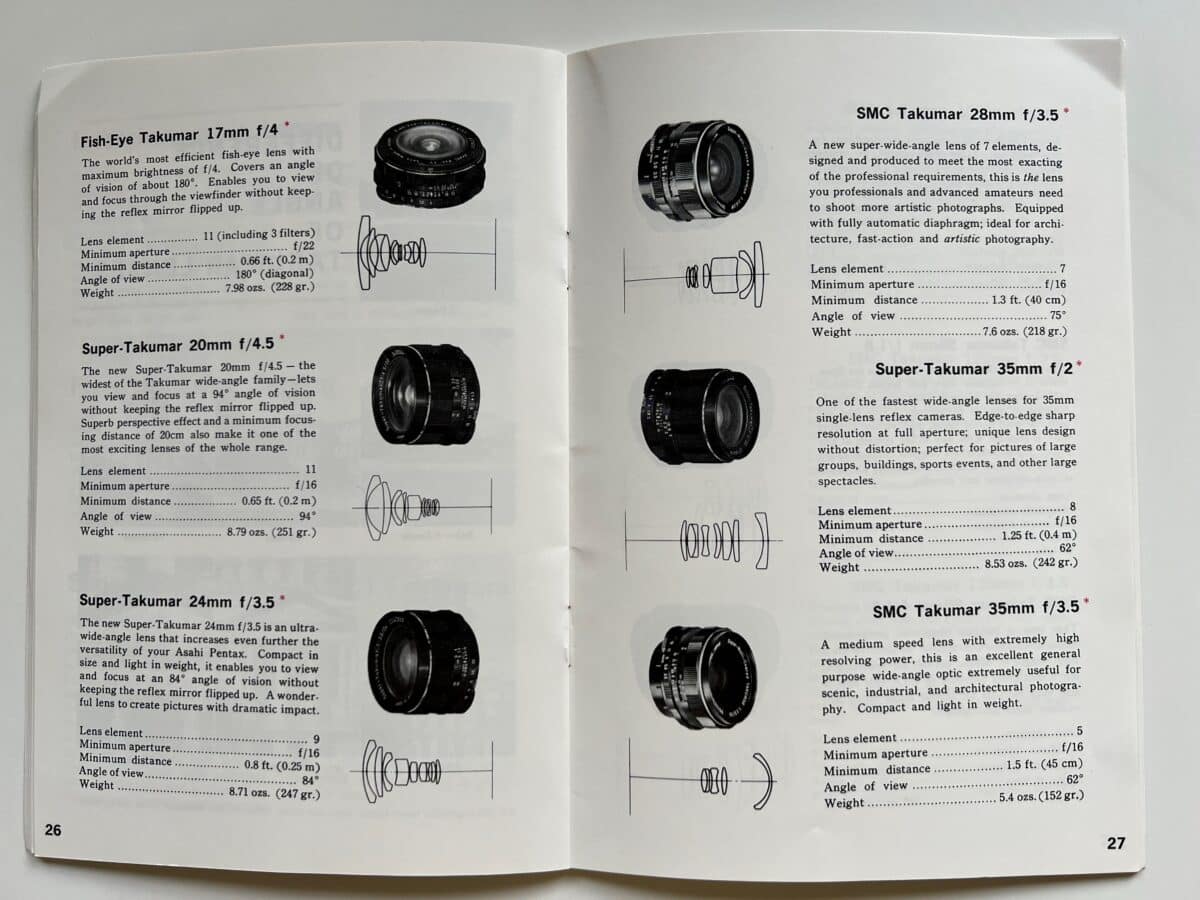 I have owned more than a handful of Pentax Spotmatics over the years and more than 20 different M42 lenses so I can honestly say that it is both fun and addicting to try to seek out lenses with lovely bokeh. Pentax released several updated versions of the Spotmatic finishing it off with the Pentax Spotmatic F. This is the only Spotmatic that offer open-aperture metering. It was finally discontinued in 1976.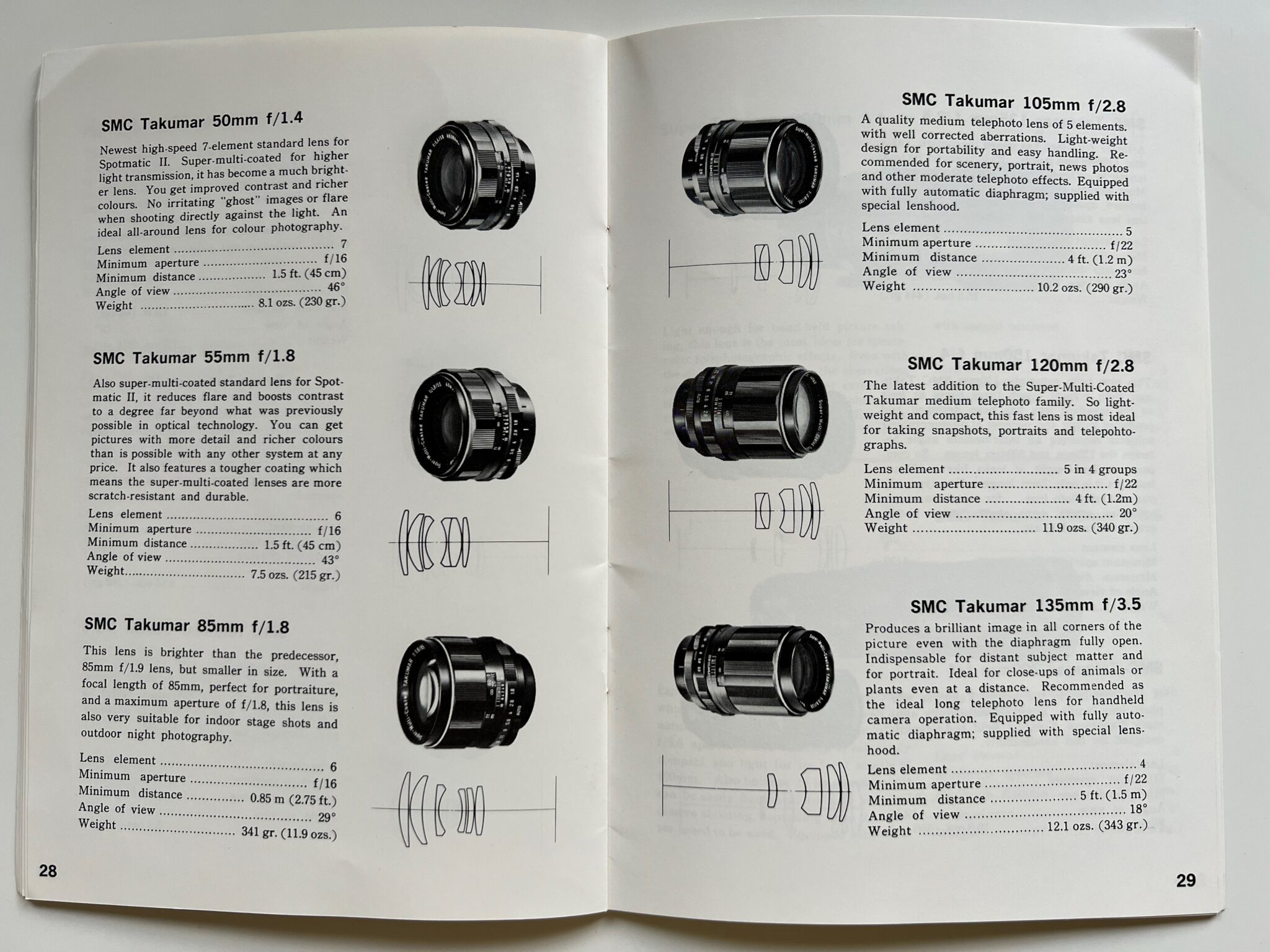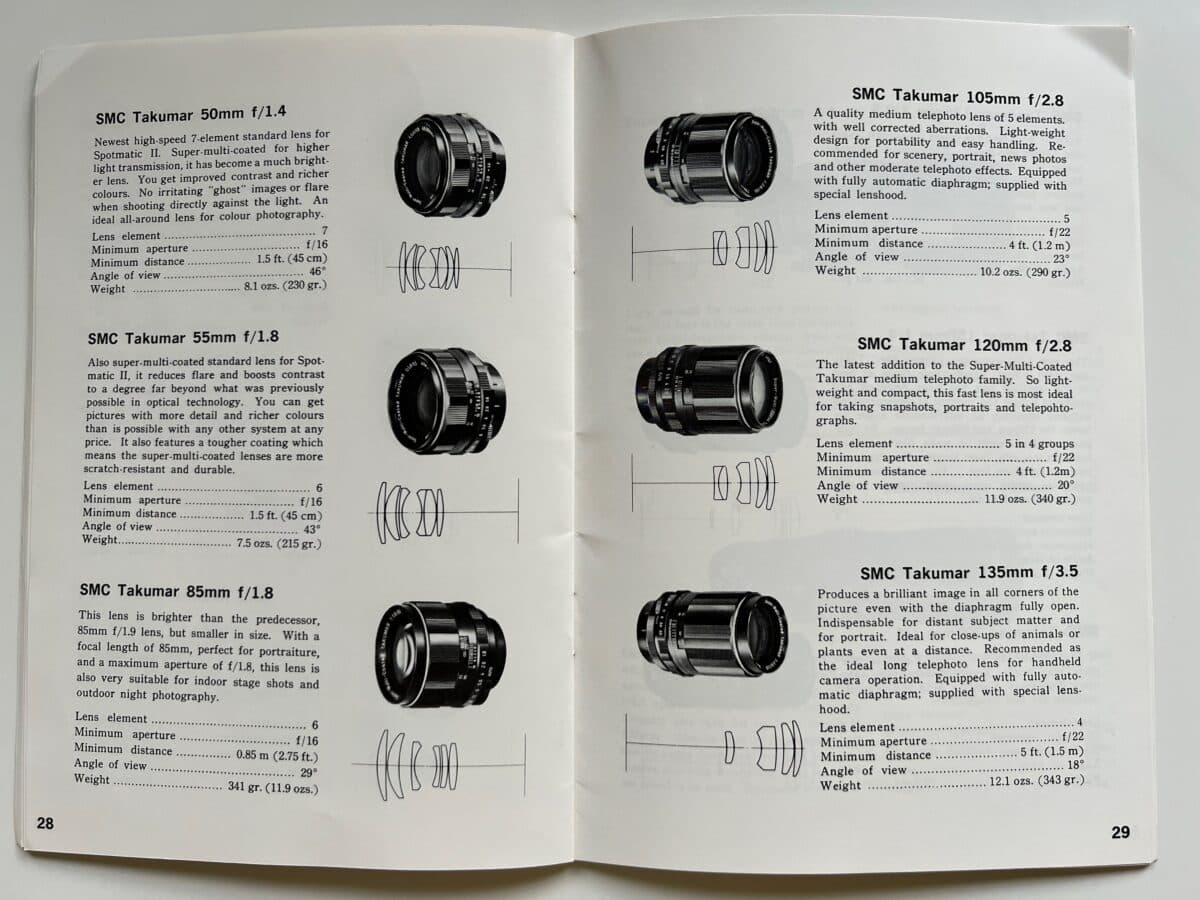 Olympus OM-4Ti 1986-2002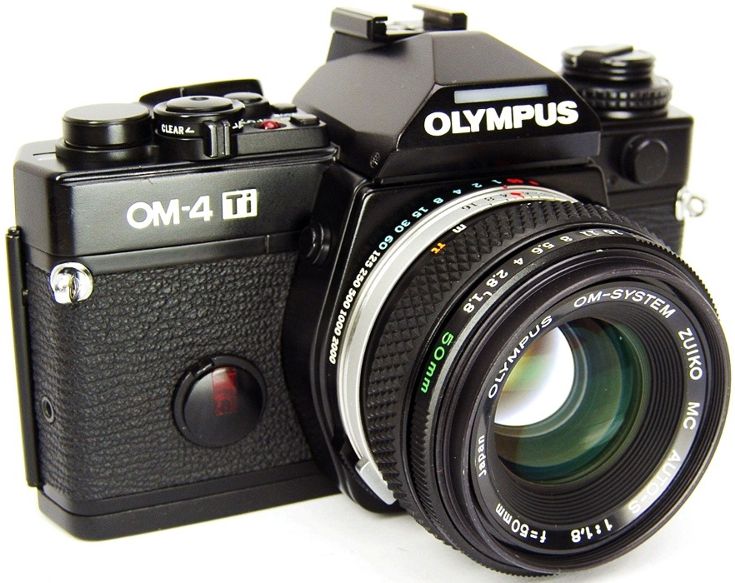 The Olympus OM-4Ti is an updated version of the OM-4. Olympus started producing it in 1986 and production ended in 2002. It is a remarkably small camera body with titanium top and bottom plates. It offered shutter speeds from 240 sec to 1/2000th of a second. Aperture priority auto-exposure mode and of course manual exposure mode. Spot metering as well as averaged 8 areas metering. If you choose this camera you will have access to the many fine lenses in the Olympus OM series. One of the nicest things about this camera is it's small size and quality build.
Canon F-1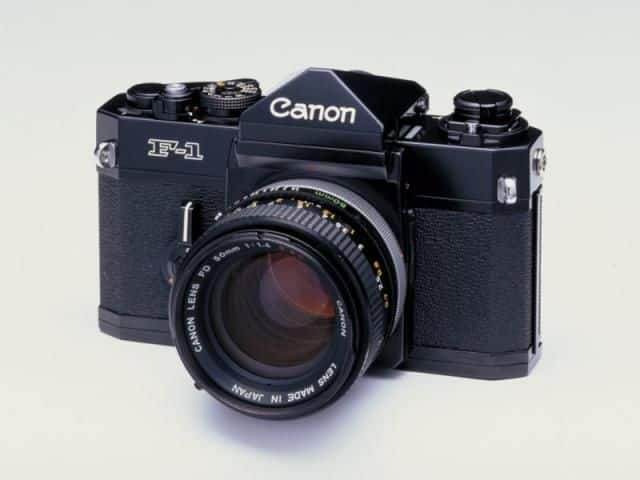 Canon produced a wide range of SLRs through the 1970s and 1980s, but the flagship F-1 was produced to compete with the famous Nikon F. It was released in 1971. The F-1 is built like a tank, and while that might seem like sure sign of durability it also means that it is very heavy compared to the Olympus for example.
The Canon F-1 is not only a camera, it was released with a huge assortment of accessories in order for the professional photographer to pick up not just a camera but a whole equipment made to serve that specific photographer's needs. I am not a canon man, however, this specific model is a beauty, and a very competent beauty at that.
Nikon SLRs


Nikon has produced a very fine range of manual SLRs through the years. Here we are going to look at three of the best manual cameras ever released by Nikon (and quite possibly by any brand).
Nikon F2AS 1977-1980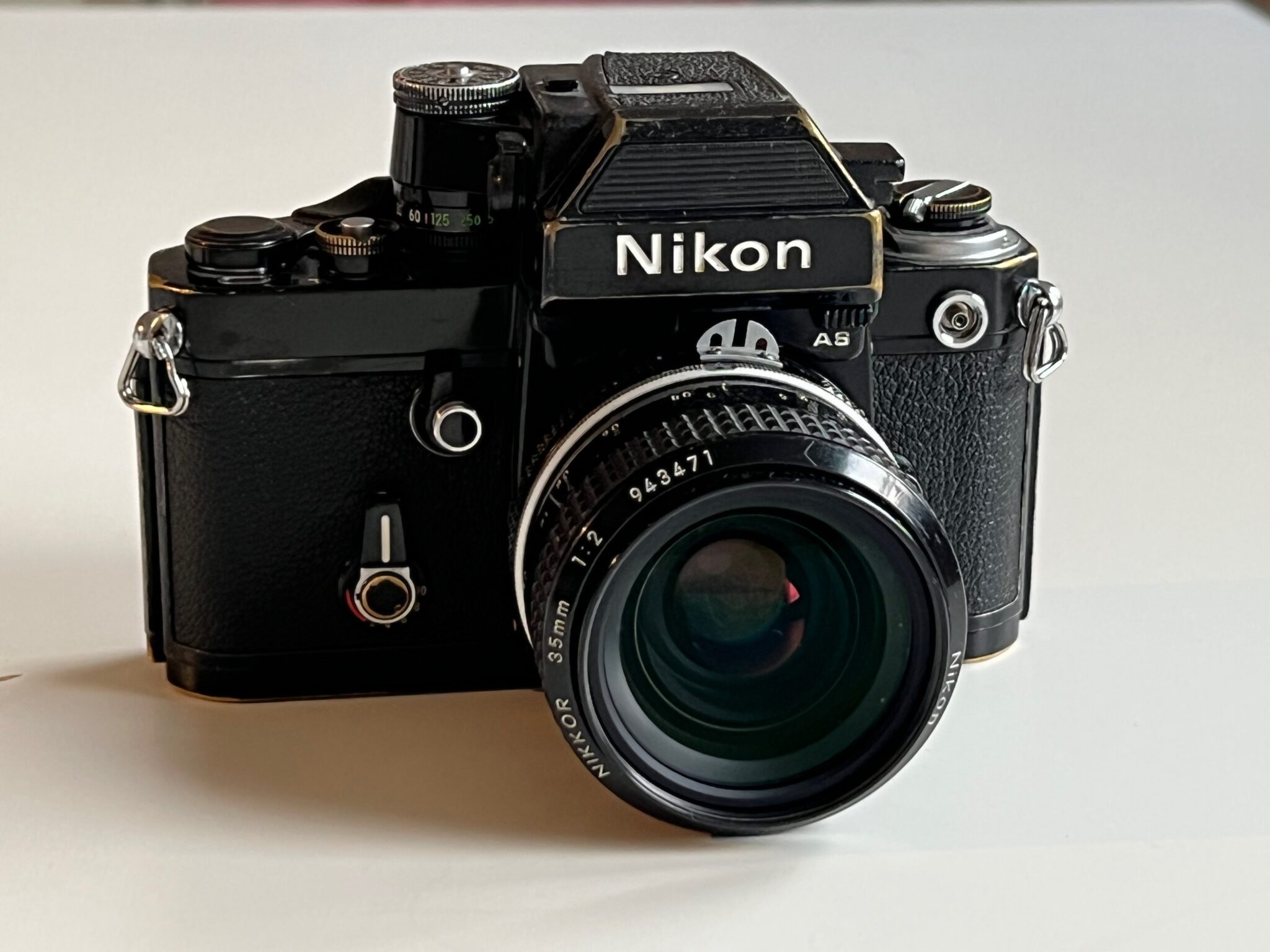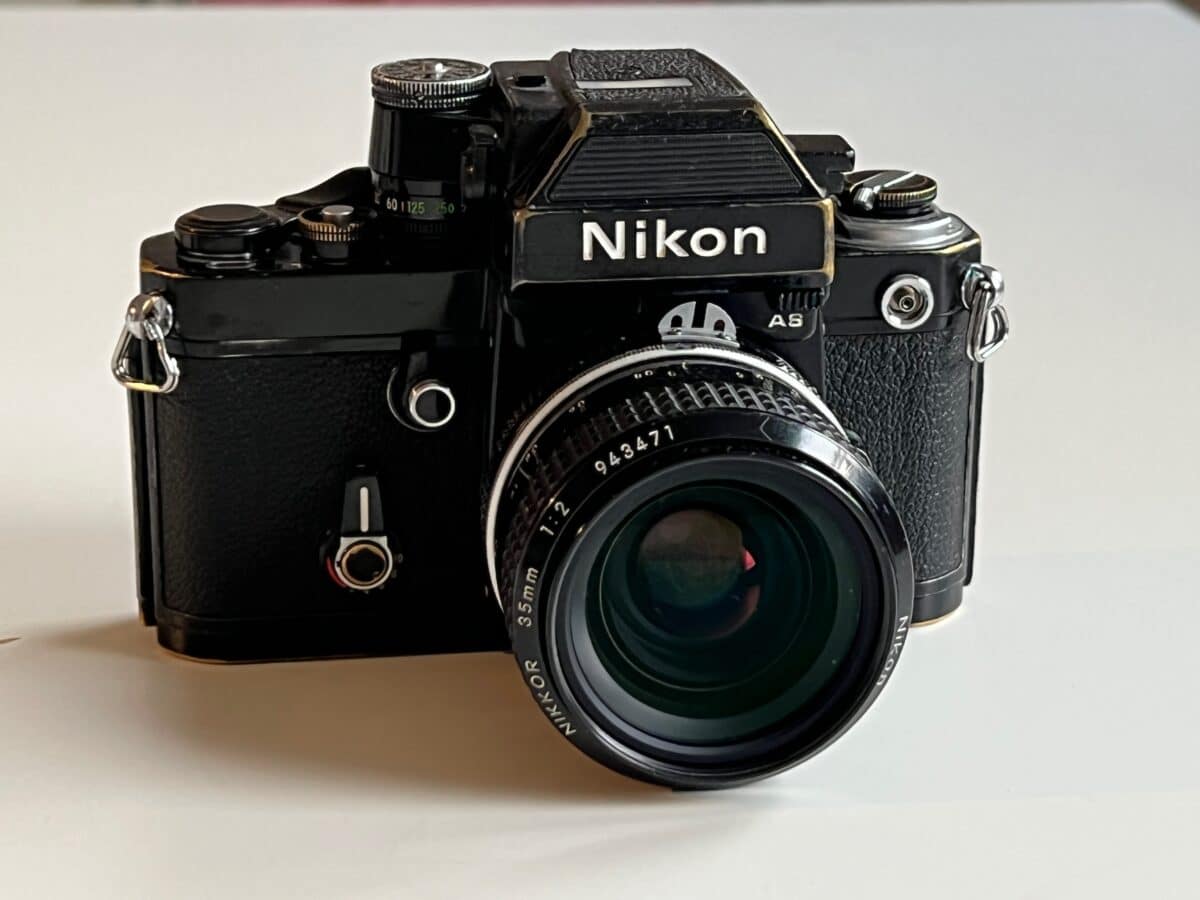 This camera is by many people considered to be the very best manual SLR camera ever produced. And rightly so, you may be more of a Canon person or have other particular needs, however, all in all this is a very, very good camera. The Nikon F2AS was being manufactured 1977 – 1980. It has interchangeable viewfinders that contains the meters. The body is extremely sturdy, like a tank, and it can take a lot of abuse before it breaks. The camera is made for Nikon's AI lenses made between 1977 – 1983 but AI-S, AF and AF-S lenses made from 1983 and forward also works as long as they have an aperture ring. Btw, I do like them a bit battered so that you can see that they have been used.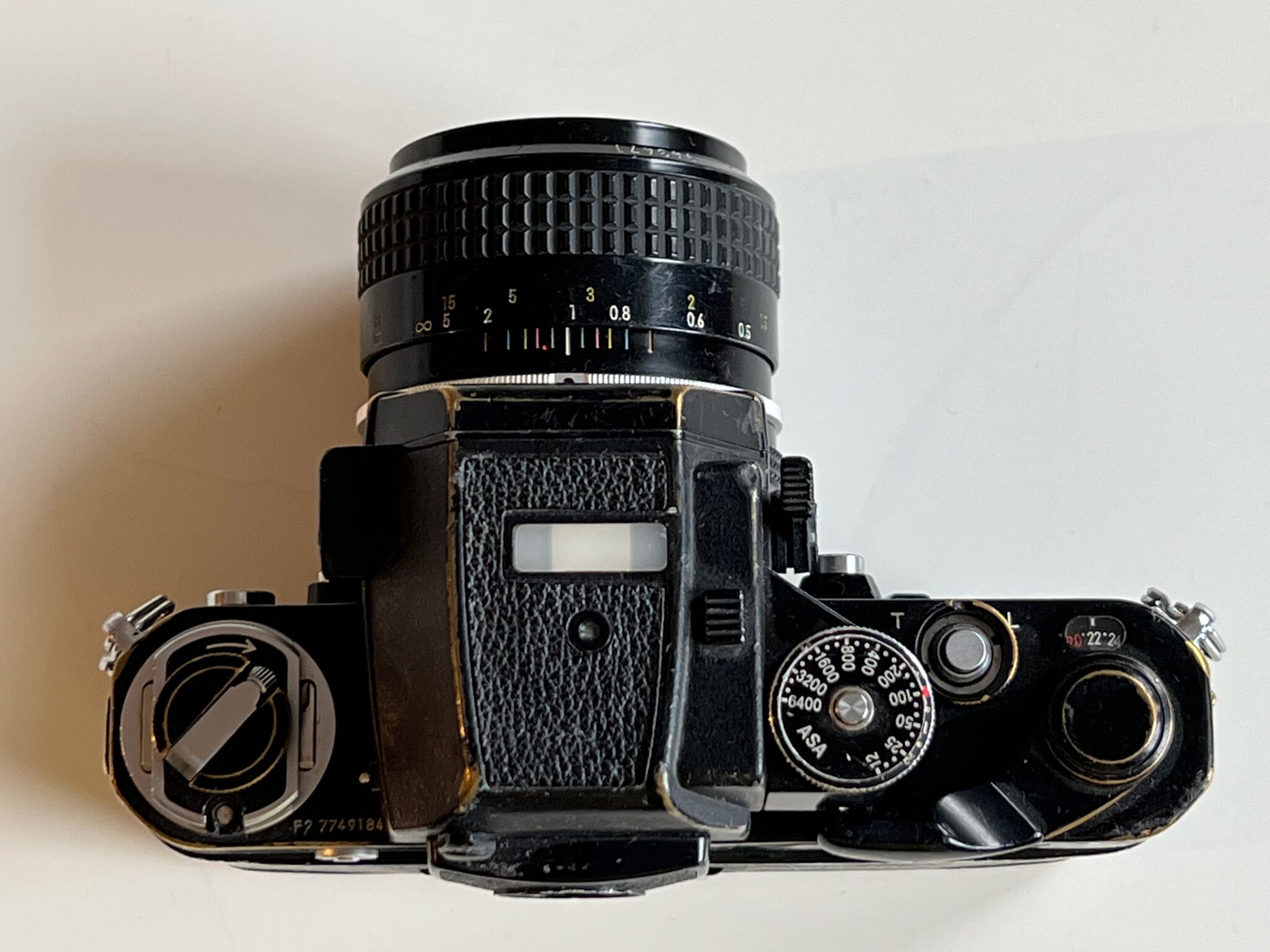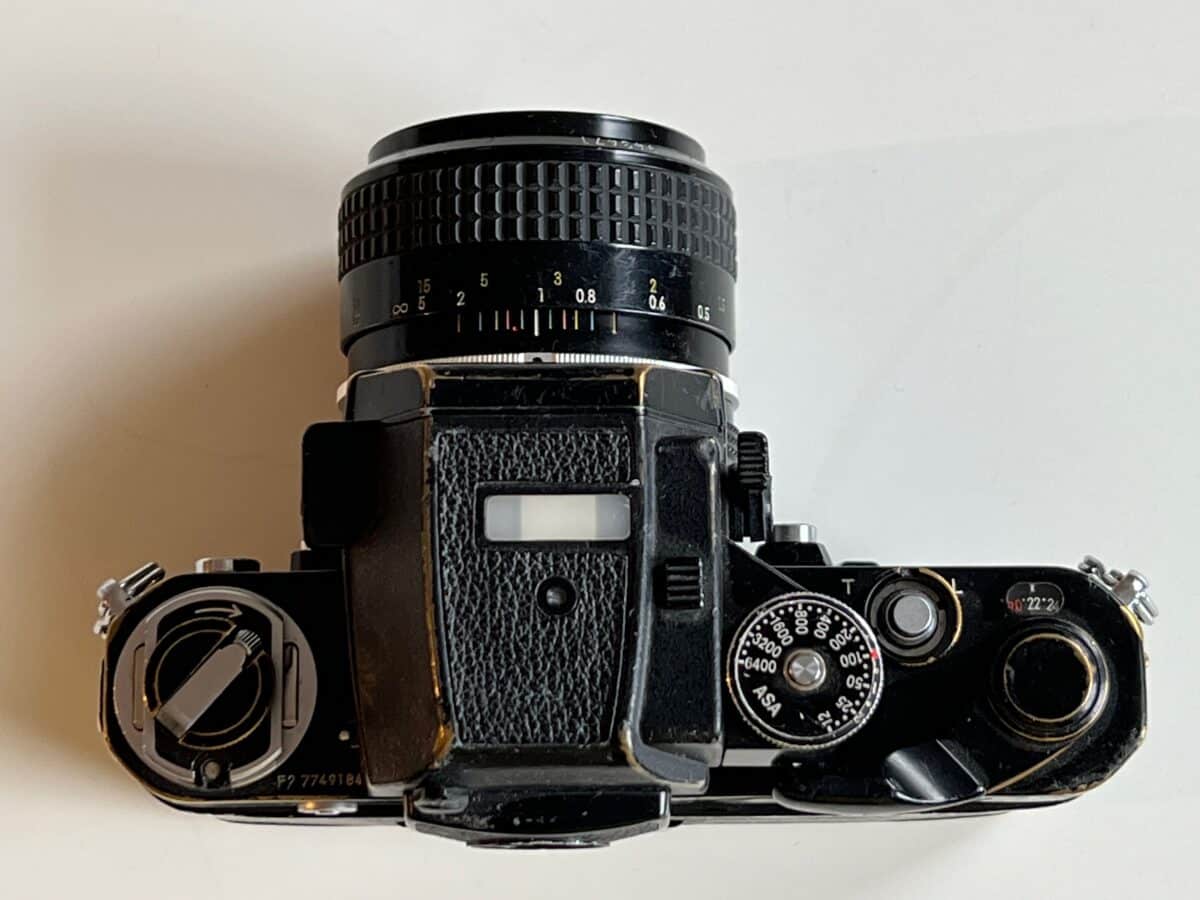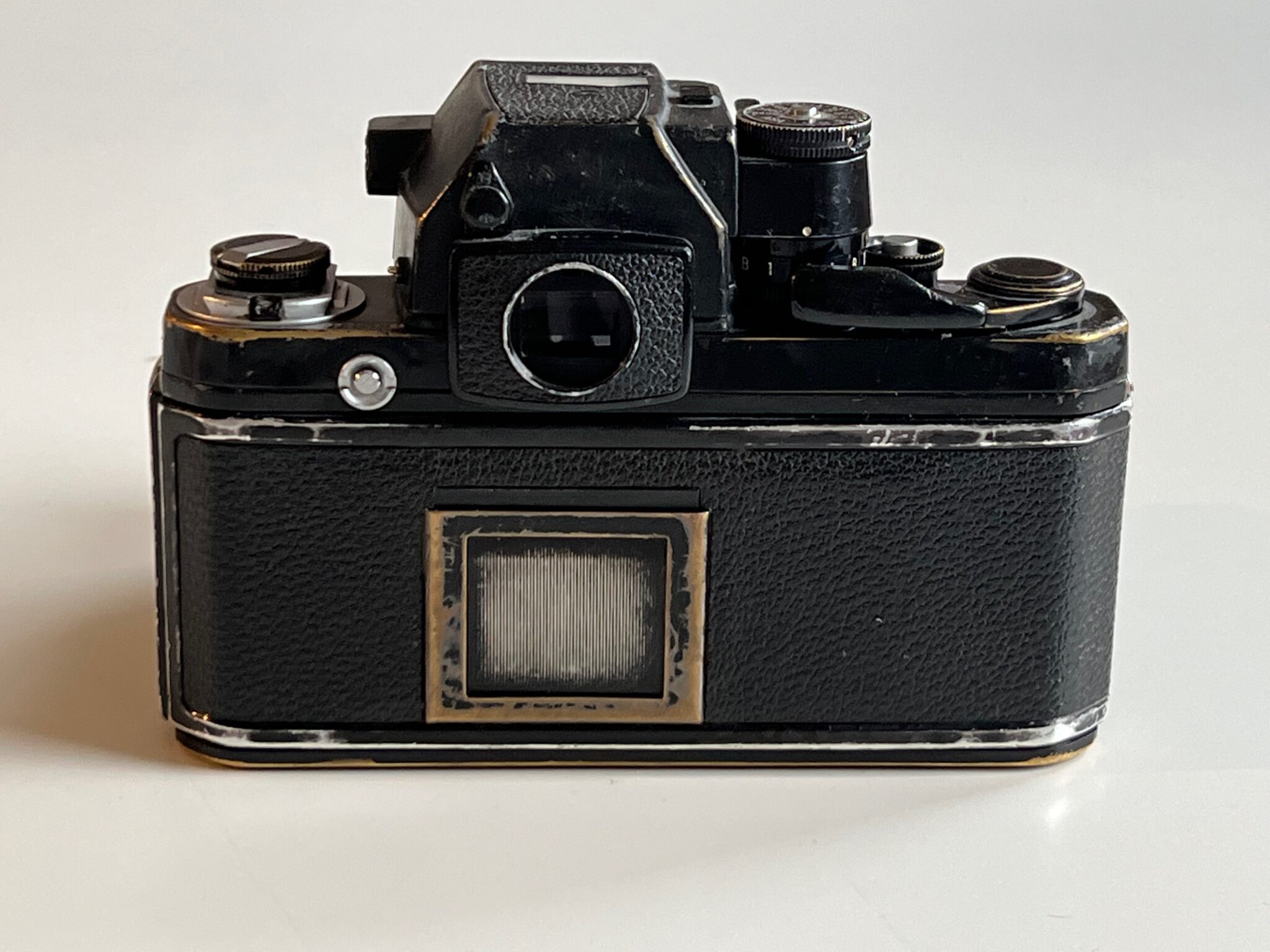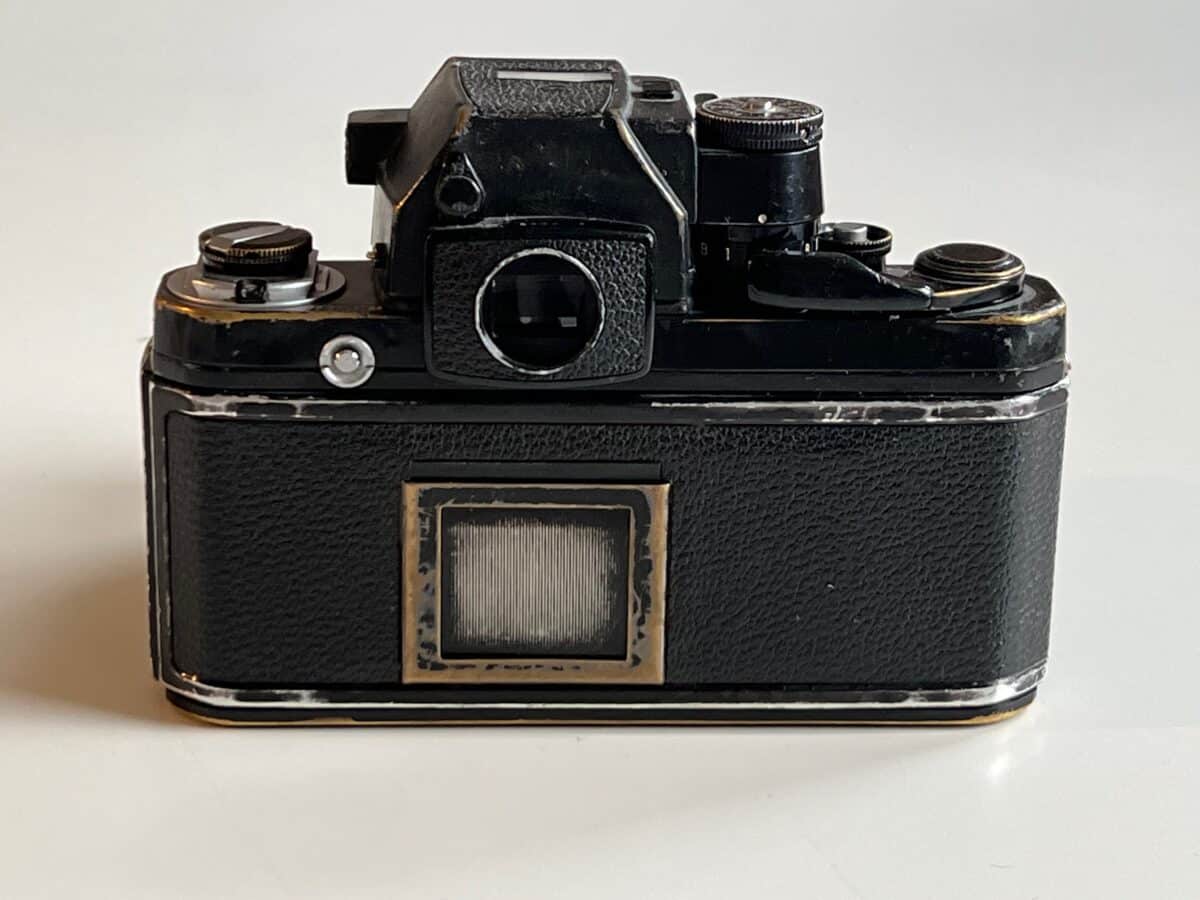 Nikon FM-2 1982-2001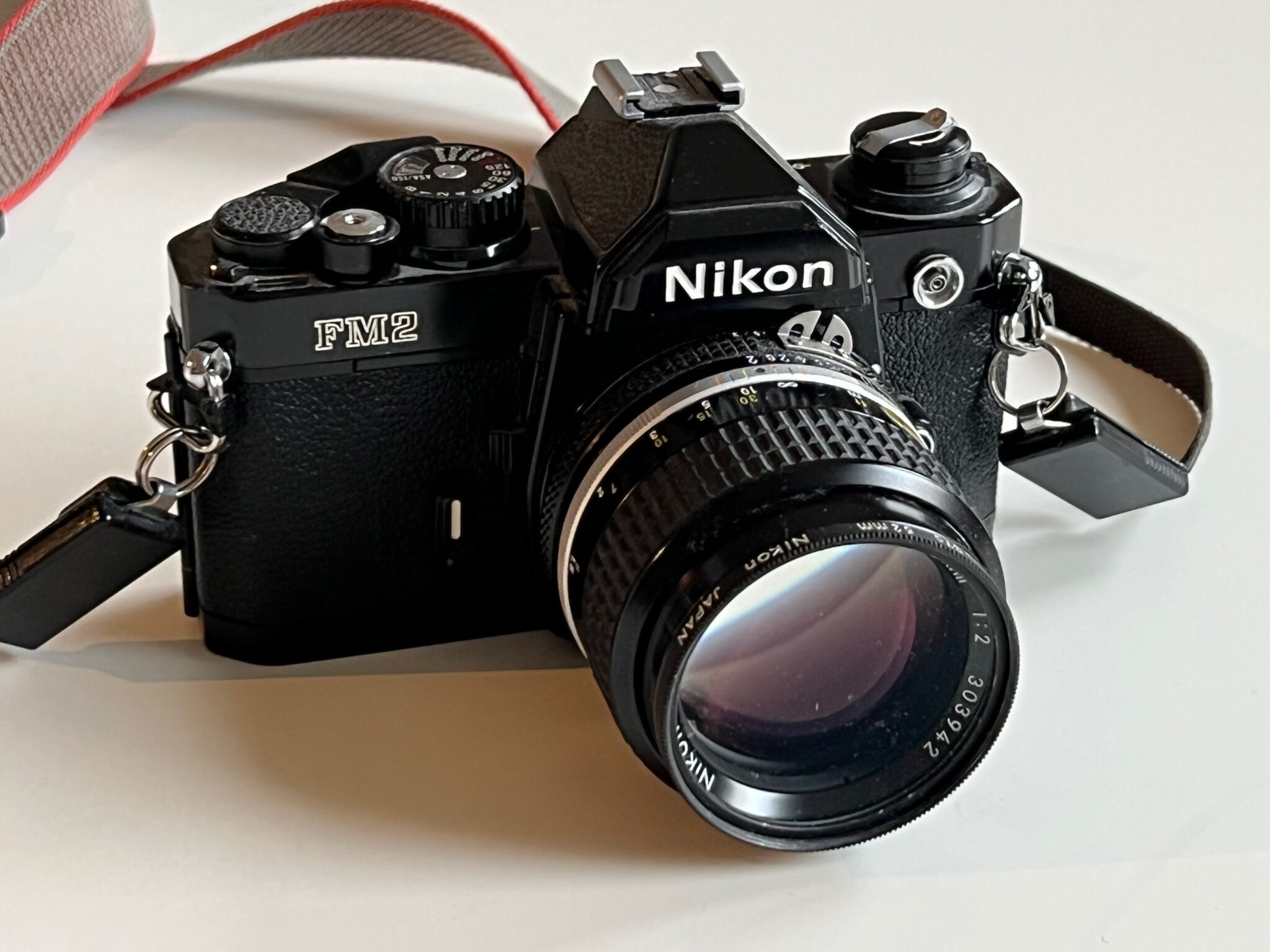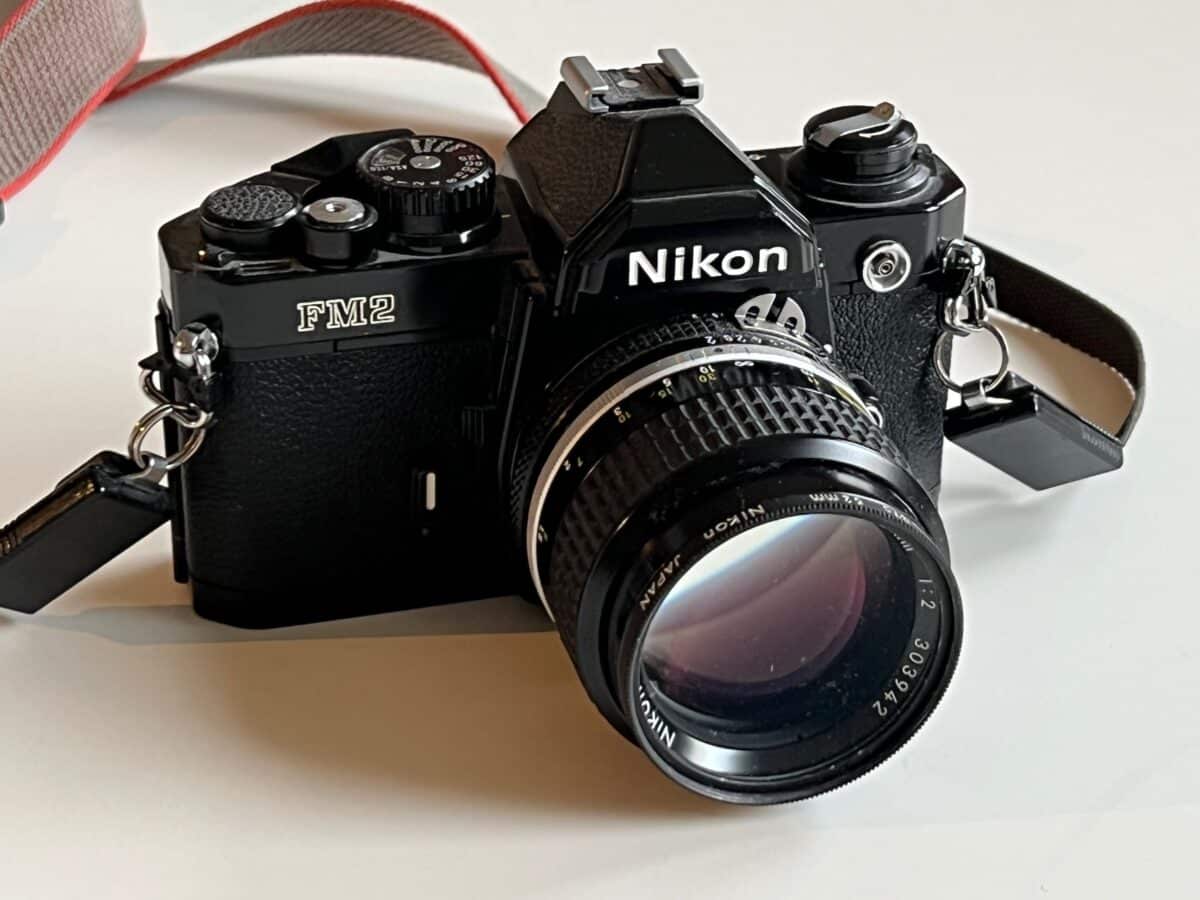 If the F2AS is too expensive for your taste, the FM-2 is not going to disappoint you. It is cheaper but still I have nothing bad to say about it. Or how do you feel about shutter speeds up to 1/4000th? It was in production 1982-2001. This is a fully manual camera, no automatic whatsoever. It has a good light meter and is very easy to use. The body is very sturdy and can handle almost anything. It is also smaller and lighter than the F2AS. I have owned and used many FM2's over the years and I always feel very good taking pictures with them. And of course, you have access to one of the best ranges of high quality lenses in the world. Like the 35mm f/1.4 and the 105mm f/2.5. This is one of the most popular Nikon's through the years, it has been used by countless professionals and serious amateurs alike.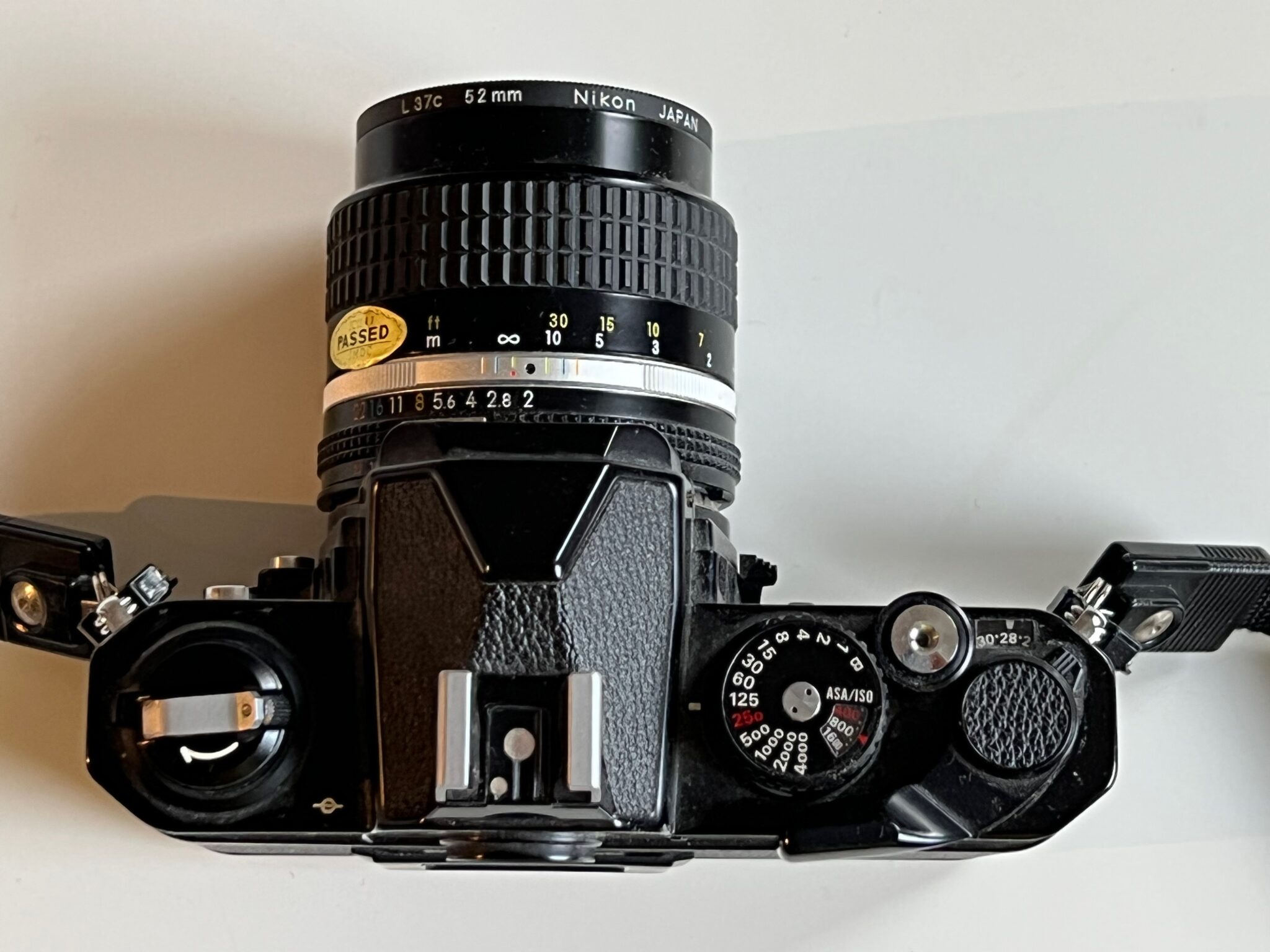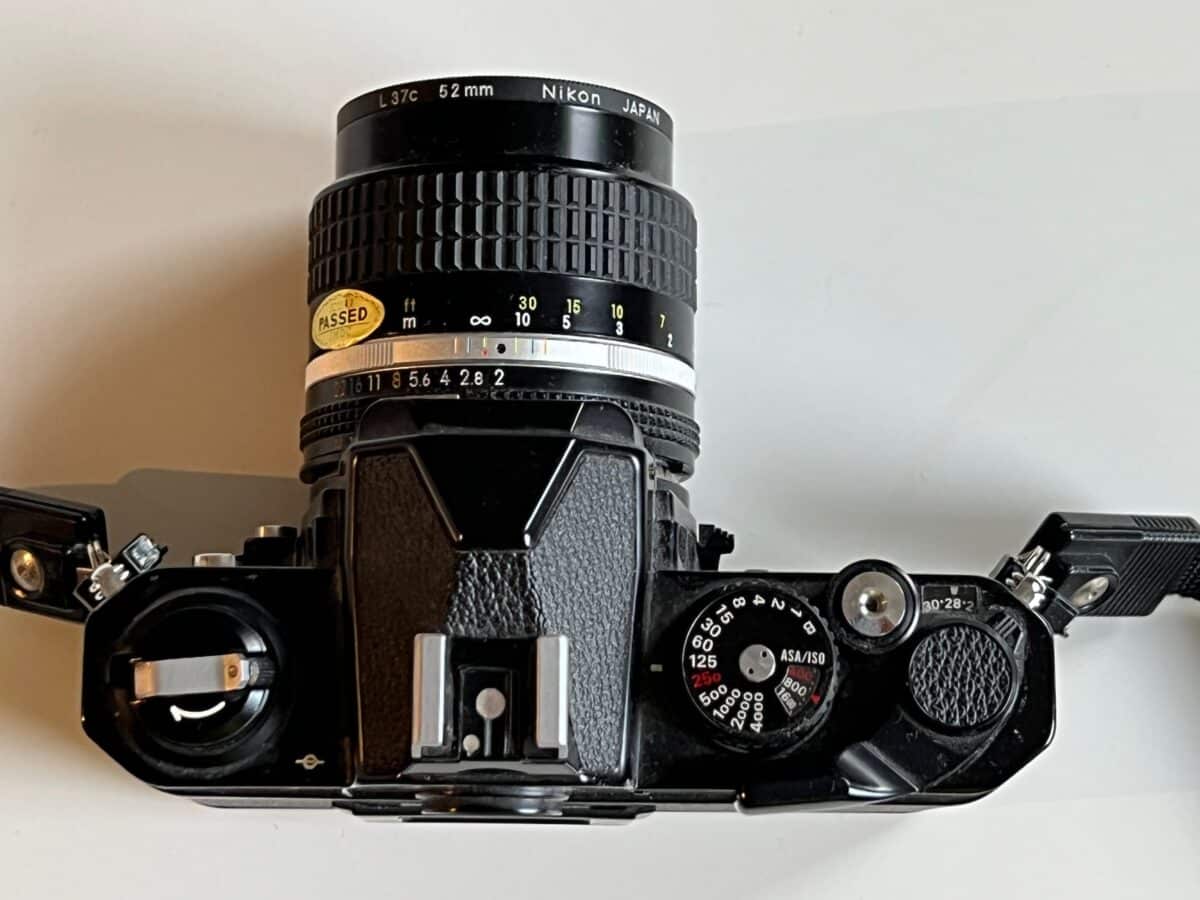 Nikon F3HP 1980 – 2001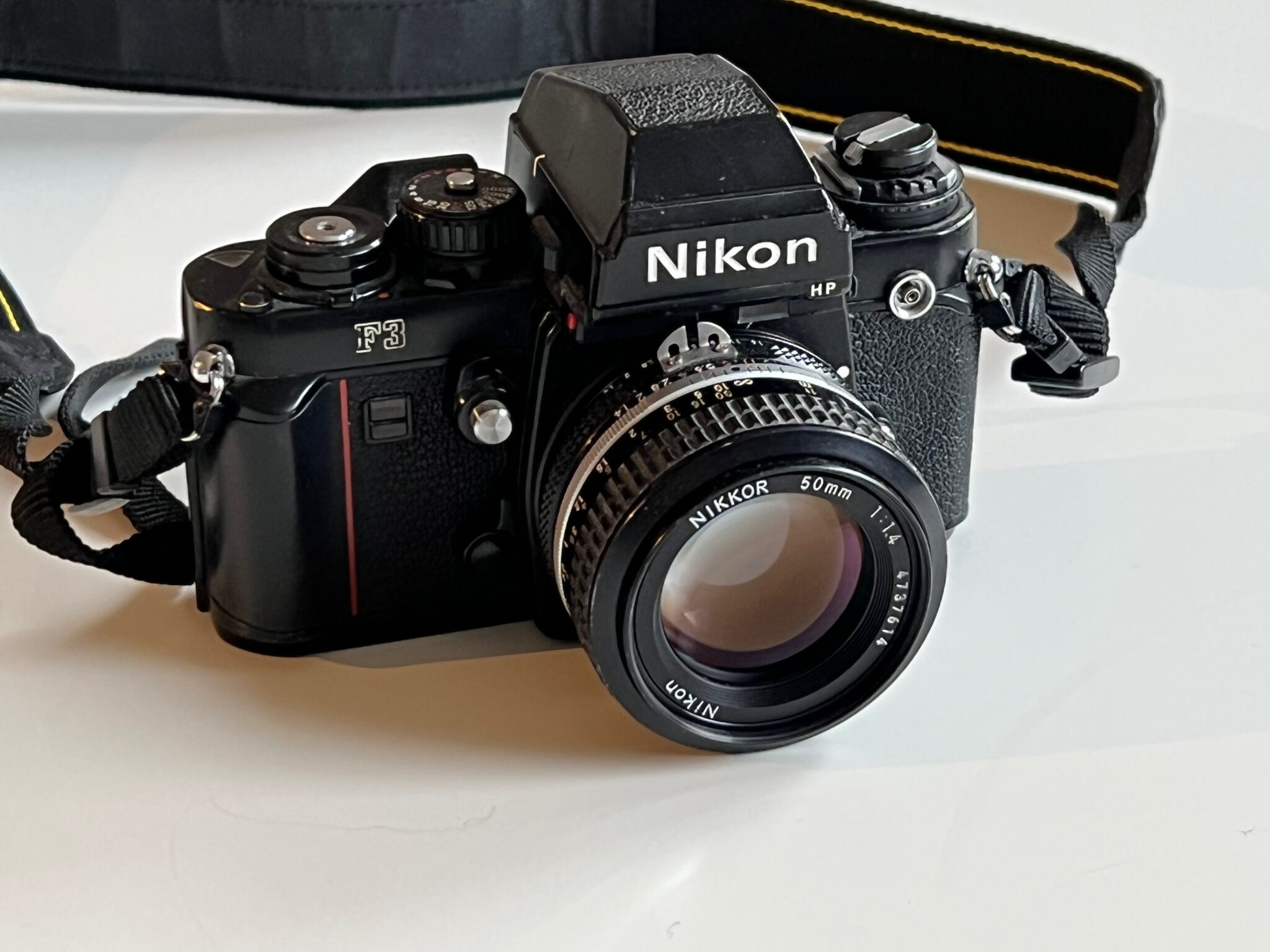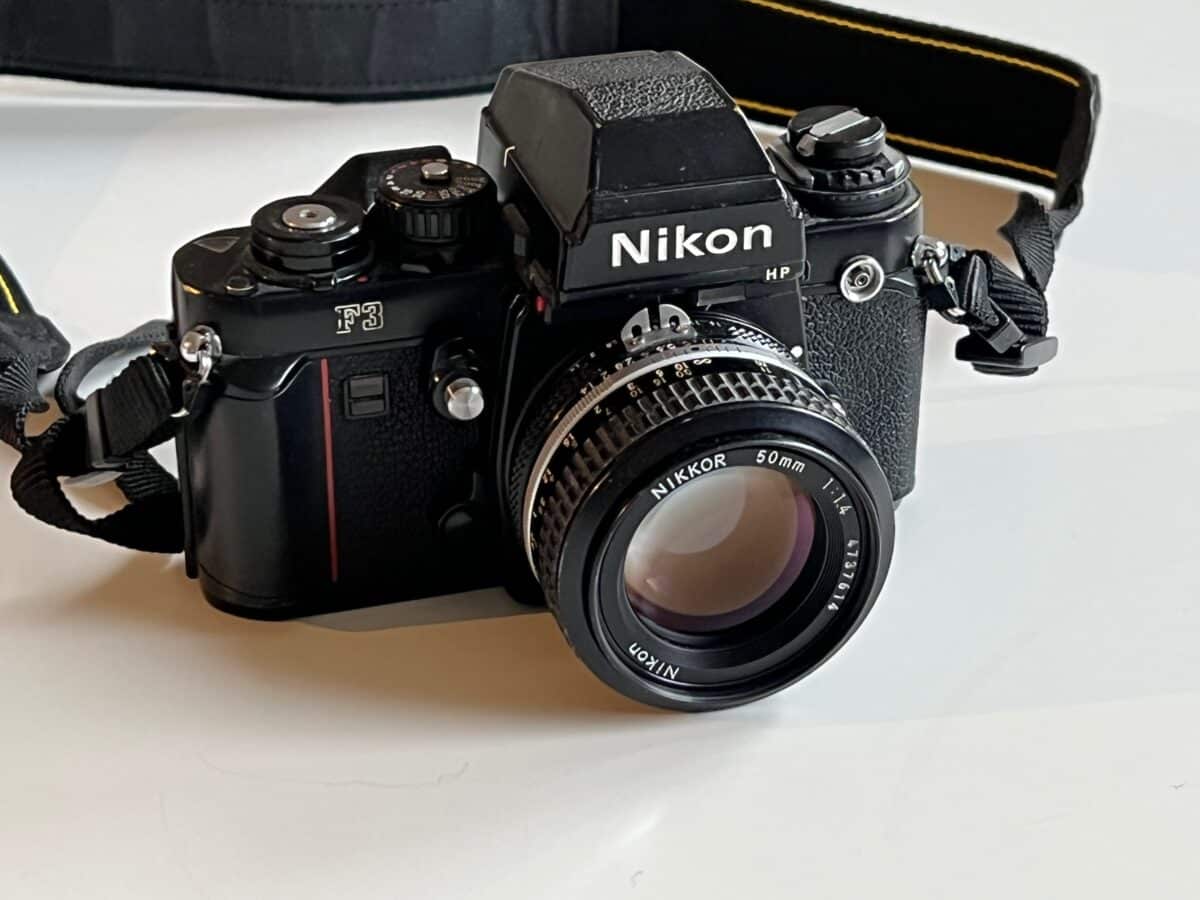 The Nikon F3 was a pro camera made between 1980 – 2001. The F3HP was released a little bit later and the HP version has a slightly larger eyepiece with slightly less magnification. Exposure is manual or aperture-preferred auto. It also features interchangeable finders and screens. This is certainly one of the best manual-focus cameras made by Nikon, and anyone else, I would argue. It is optimized for Nikon Ai lenses made 1977-1983, however, it is compatible by all later Nikon lenses that has an aperture ring including the AI-S and AF lenses. Here is a handy Nikon lens compatibility guide.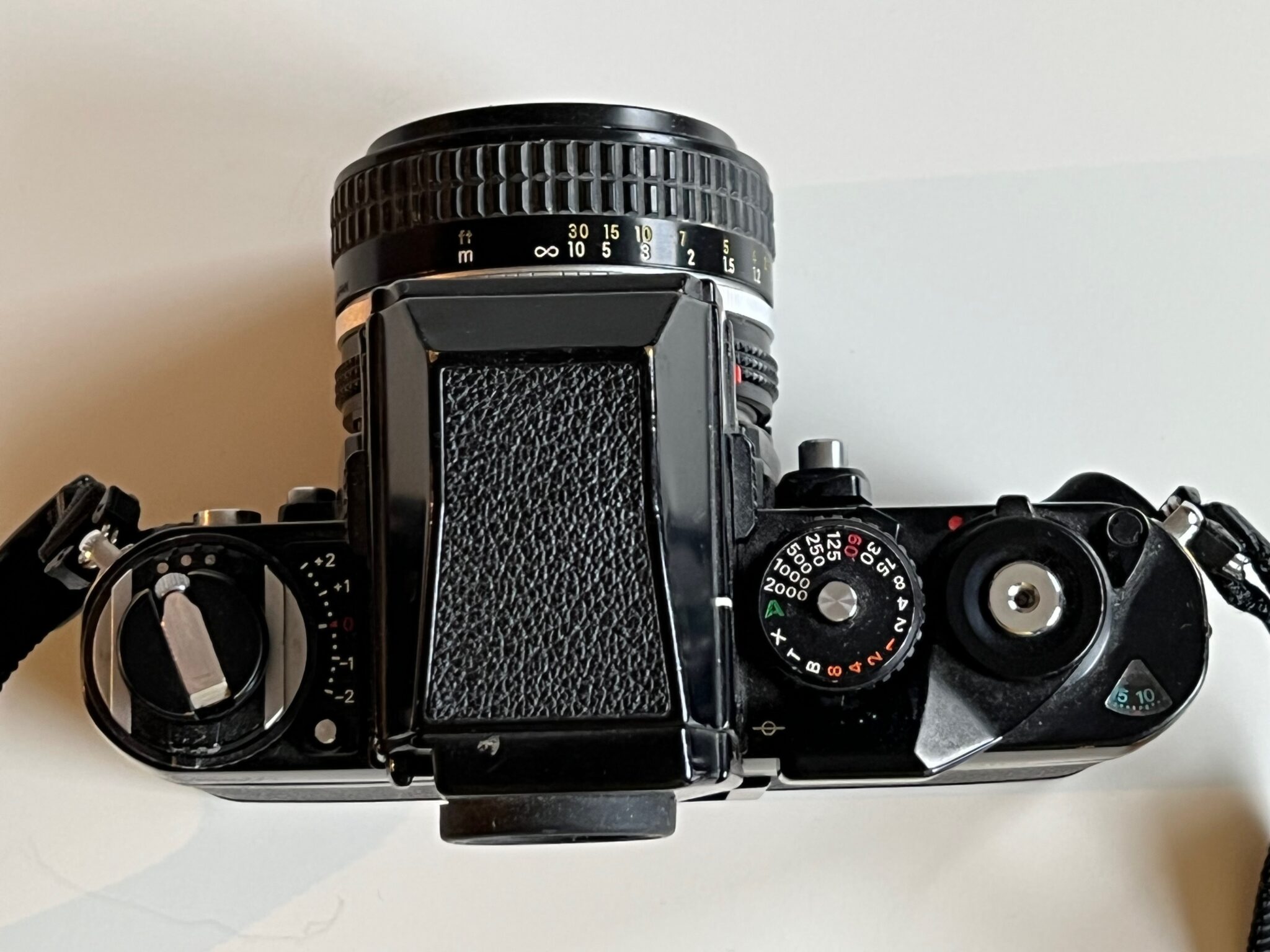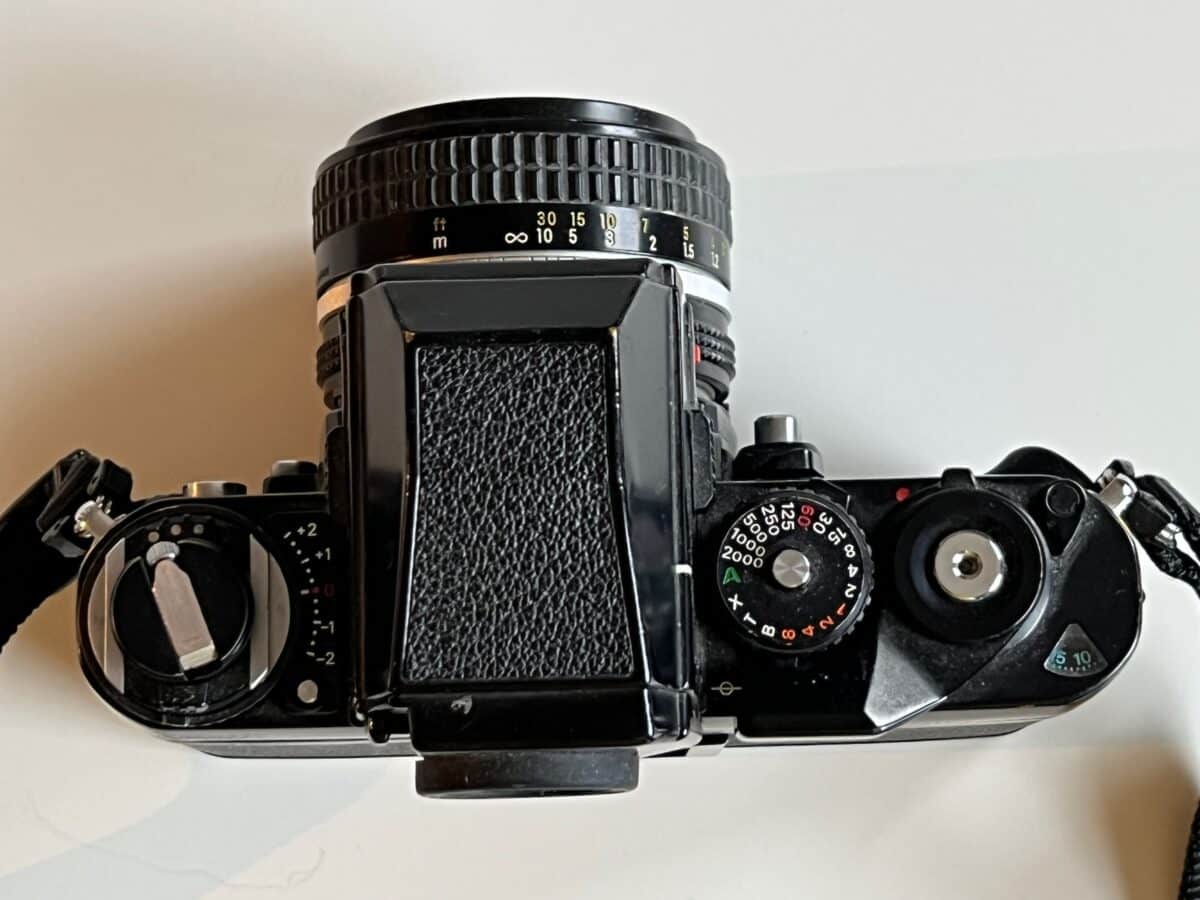 Conclusion
There are many good cameras available for the aspiring analog photographer and these are just a few. When it comes to buying an old camera, it is of course possible to buy one off ebay. However, it is always a safer bet to go to a camera store and try out the camera first, to get a feel for it. And it is way better to buy a camera that has already been professionally serviced. Many of the old cameras sold on ebay really need a service in order to function properly.