A tornado hit within two miles of my house, the closest I've come to experiencing Mother Nature's ferocity. The kids in the local schools didn't leave until over an hour after the last bell. This had never happened in 20 years of living in this city.
We think it'll never happen to us. But it happened to New Orleans. It happened to Joplin. Emergencies don't play favorites. They'll happen wherever and whenever the conditions say. What we can do is be prepared to limit the impact and these apps for the iPhone, Android and BlackBerry will help.
BeWeather
The app provides six-day and hourly forecasts for locations around the world. You can select three locations for quicker access. U.S. users can receive push notification for weather advisory notifications and animated radar maps.
Price: Free and paid versions available.
Emergency Button (Android) / PanicPro (iPhone)
Press the button to send distress signal that identifies your location. Set up the app to include a phone number and email address to have recipients receive notification when you press the button. Of course, the apps require having a signal, something not always possible in emergencies.
Available for Android and iPhone.
Price: Free.
Emergency Information
Store your medical information and emergency contacts including one primary as the default contact. The app includes a one-touch call button for making an emergency call.
Price: $1.99
First Aid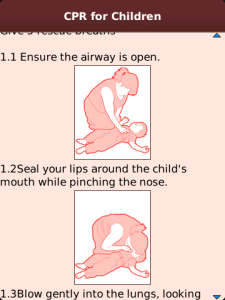 Illustrated guide with instructions and information for handling first aid and emergency situations. Content is always available on phone regardless of signal or connection.
Price: Free
ICE: In Case of Emergency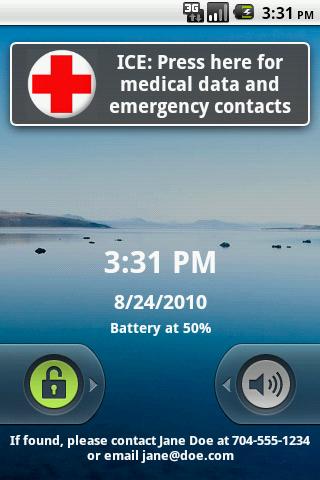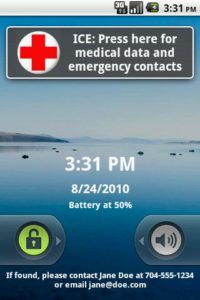 App holds all of your health information in one place. This includes a list of people to call, insurance information, medical contacts, allergies, medical conditions, medications and special instructions. The app can call all contacts. Depending on which ICE app you install, some have a feature to unlock a password-protected phone.
Price: Free
iHurricane HD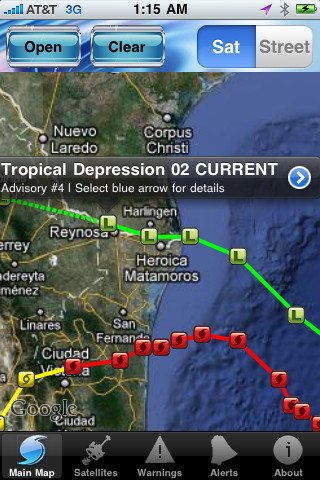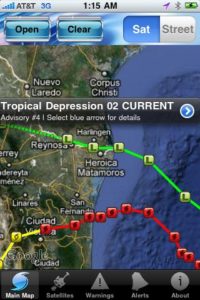 The app with push can track multiple hurricanes on an interactive map and send email alerts. It relies on GeoLocation to let you know how far you are from an active storm and view surrounding satellite images.
Available for Android and iPhone.
Price: Free with in-app purchases available.
MyRadar Weather Radar
Shows animated weather radar for your current location to check the weather for your area. The app covers the 48 contiguous states in the U.S. Other options include providing weather warnings and alerts, and push notification.
Available for Android and iPhone.
Price: Free
Pocket First Aid & CPR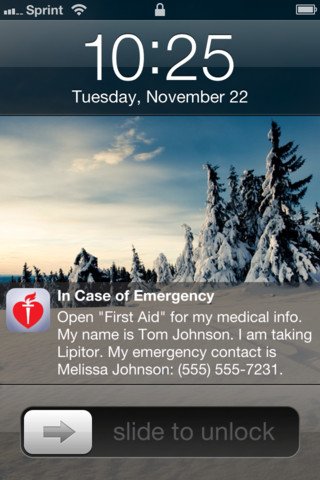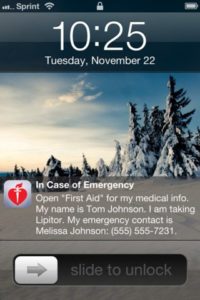 This app saved a life in the aftermath of the earthquake in Haiti. You can look up first aid procedures, such as CPR, choking, bites, diabetic emergencies and more. It also provides a first aid checklist of things to have in case of an emergency. Procedures include illustrations and videos to guide you through an emergency even when your phone has no connection. It stores medical and insurance information for you and others.
Available for Android and iPhone.
Price: $1.99
Police Scanner Radio (BlackBerry) / 5-0 Radio Police Scanner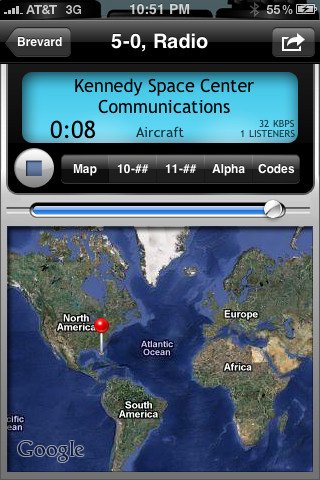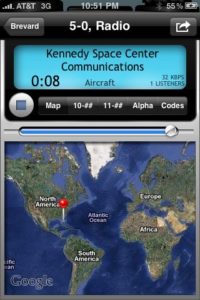 Listen to live police and radio scanners from around the world for news, events and reported crime. iPhone app includes aircraft and train feeds. BlackBerry app runs in the background.
Price: BlackBerry: $1.99. iPhone: Free and paid versions available.
What apps do you recommend for emergencies and medical situations?