Who could better appreciate R2D2 costumes more than people who love gadgets? Check out the huge variety and we challenge you to share any you have seen.
Young costume designer Henry created this costume or his white albino mouse – or is that a rat? Either way, you can find out more about Henry on his site Ringo's Rat Tales.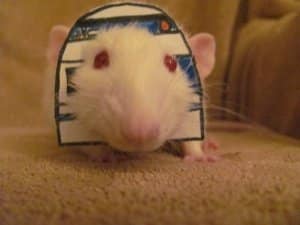 We have an R2D2 rat so we must need an R2D2 Cat
R2D2 Costumes for Kids
The cutest R2D2 costumes are for children. Here are some of our favorites: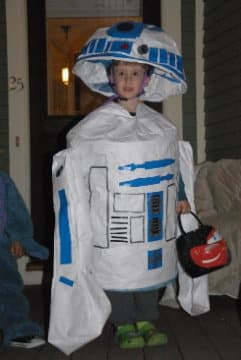 Nathan's mom made this R2D2 costume from Tyvek, a clothes hamper
and various tapes (duct tape, electrical tape, Tyvek tape)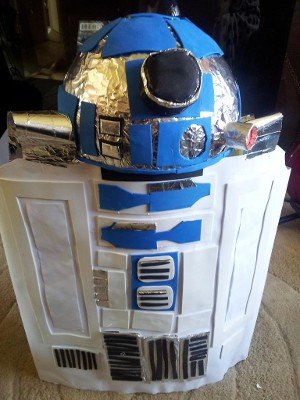 I don't know what it is about this R2D2 from a cardboard box? –
but we like it. Found on Twicsy. Shared on Twitter by @Nooli68
Adorable Star Wars Clothing for Toddlers
Image Credit: eSpecial Needs Blog
How To Create A Special Halloween Costume For Your Child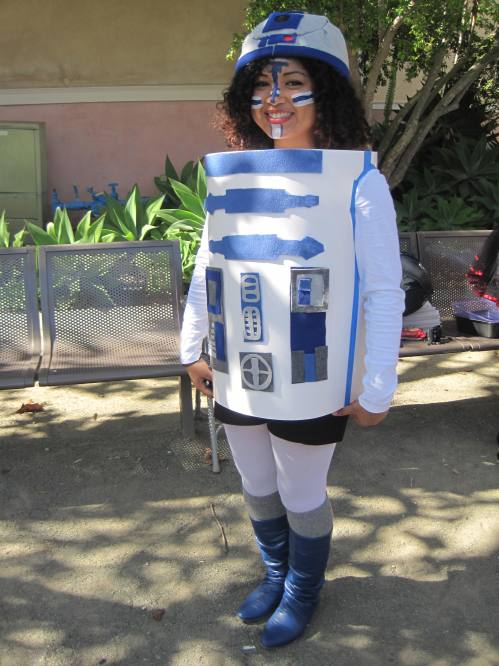 Tiana Martin won Best Individual Costume for her R2D2
Even Wired.com shares How to Create Your Own R2D2 Costume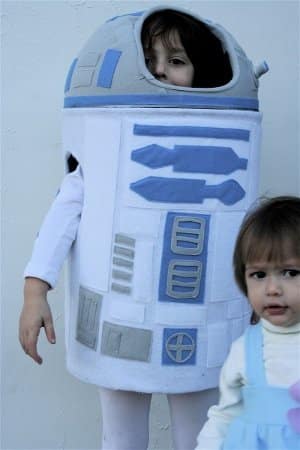 R2D2 Costume Mom Blogger and Etsy Seller Morgan Moore made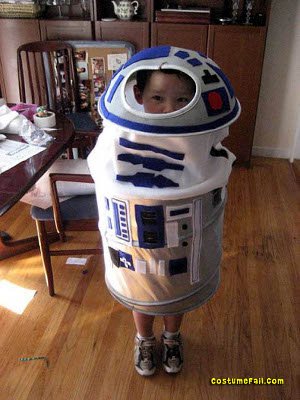 Make your own R2D2 costume out of a laundry hamper.
If you want to make your own homemade costumes check out the other
R2D2, C3PO and Star Wars costumes at Coolest Homemade Costumes.
Image Credit: Flaming Zombie Monkeys
Have you seen a great R2D2 costume we should include here?
Share a link to it in the comments and we will put the best ones into the post,
with attribution to the source and who shared it.