Finally WhatsApp users can enjoy 3D avatars long after Instagram, Facebook and Messenger. The avatars can be used as profile pictures or custom stickers.
In an announcement on Facebook on Wednesday, Mark Zuckerberg wrote "We're bringing avatars to WhatsApp! Now you can use your avatar as a sticker in chats. More styles coming soon across all our apps."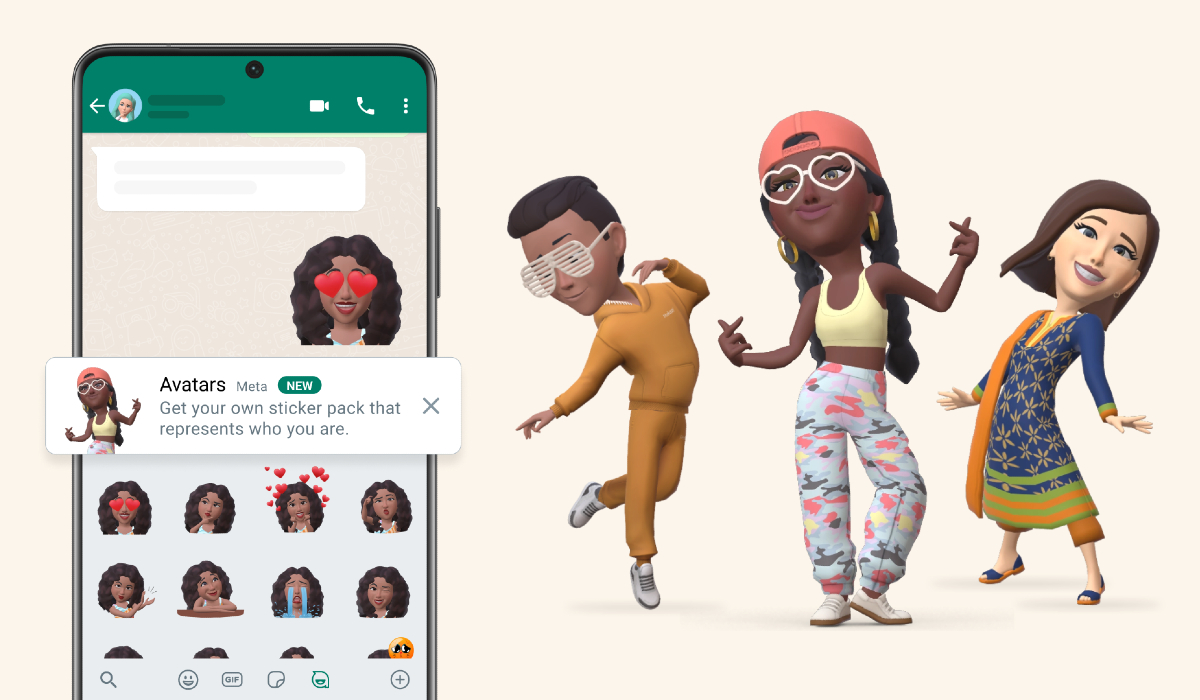 According to TechCrunch, the WhatsApp avatars cannot be used on Instagram and Facebook and conversely your Meta avatar cannot be used on WhatsApp.
In a blog post, WhatsApp said that users could use personalized avatars as their profile photo or choose from one of 36 custom stickers reflecting different emotions and actions. Avatar stickers on WhatsApp look similar to Snap's Bitmoji or Apple's Memoji stickers.
Users will be able to create their avatars on WhatsApp — once rolled out — by going to the Settings menu. The messaging app will also get a 'Use Avatar' option in the profile photo settings to let users make their virtual lookalike as a profile photo, per the details available on an FAQ page.
For more detailed information please refer to TechCrunch in the link below.
Source: TechCrunch