Introduction
When the number of mobile users outgrew the number of people who choose desktop devices first back in 2016, it was a clear sign that our world is becoming fast-paced and on the go. Since that epic moment, the pool of mobile users grew exponentially, which triggered app developers to start focusing their efforts on mobile platforms. As one could anticipate, gaming applications reign supreme when it comes to a number of users, downloads, and launched applications, followed by business apps, while education app niche takes a strong third position.
Mobile educational software applications market options
It's safe to assume that mobile learning applications mainly target students, however, this trend is hitting business users that appropriate mlearning software for employee training. Nevertheless, as younger generations are more tech-savvy and inclined to the use of various types of helpful online solutions including Grammarly, coursework help online, and many other types of online services that facilitate high school and college life, it's safe to assume that the significant portion of the industry will target college students and aspiring business professionals. Taking into account that estimated market value for this niche is expected to reach some $188 billion by 2020, we can say for certain that mobile education apps are here to stay. With that in mind, let's take a look at some of the most popular application development trends in this growing industry.
Gamification
Gamification of mobile learning apps provides ease of use but also takes away the "official tone" of educational software. EI Design, one of the leaders in the eLearning industry, created a case study that shows how this company managed to implement gamification using a mobile-first oriented design to create a visually engaging interactive learning concept. Through dynamic animations and visual effects, they've managed to convert knowledge checks to decision-making activities, which made the learning process easier because of simplified content.
Classkit
Last year, Apple released Classkit – educational app development framework which allows developers to build learning apps that teachers could use in order to deliver assignments to students through Apple Schoolwork app. Developers can use Xcode 9.4, which already includes Classkit framework, to develop apps with assignable content.
Taking into account Apple's strategy of providing cheap iPads to schools, and the growing number of schools that implement online apps in their classrooms, it's reasonable to assume that Classkit based apps will become the future of education.
Cloud-Based Learning
Cloud technology is not a new trend, it's been here for a while and it brought amazing benefits as lowering the maintenance costs, enhanced accessibility, data collecting, and seamless updates.
There is already an impressive number of mobile Cloud-Based learning platforms like Moodle, which show impressive statistics. Moodle is used in 228 countries, providing more than 18 million courses for over 156 million users. Implementing mLearning is a serious investment, purchasing of software and mobile devices requires a substantial budget, therefore, dedicating physical servers would be an added expense that cloud technology can easily overcome.
Smart Annotation
Another among many mobile education apps trends that come out of Apple's creative kitchen. Smart Annotation is a new tool for Apple's word processing software, Pages, which allows the user to create proofreading marks, notes, and comments within a text document. The big deal is that the markups are integrated with the objects, which means once you add your remark, using Apple Pencil, it will stay with the content you originally intended it for. Furthermore, this tool allows you to export PDF documents that contain the annotations you've created if you choose so.
AR and VR
Google's Expeditions app allows teachers to create virtual field trips and take children to places where originally would be difficult to see. With the use of Augmented Reality and Virtual Reality technology, mobile learning apps can now take children into places like human cells, chromosomes, volcanos, and walks along the ocean floor. Studies show that understanding abstract concepts can be achieved much easier due to the existence of VR and AR technology. Moreover, the implementation of this technology in mobile learning apps could significantly cut the lab material expenses, as students could dissect virtual frogs. Dangerous chemistry classes would become safer and much cheaper, also.
Artificial Intelligence
The end of the first week in March this year was all about UNESCO's Mobile Learning Week convention which was focused this year on the introduction of Artificial Intelligence in mobile learning apps. As it appears, people still don't have the full grasp of the meaning of AI and its potential in areas beyond education and professional training. Studies show that use of AI-powered mobile learning apps, in combination with Bluetooth technology, allows the AI to interact with more than one student at once, all the time rating and analyzing the students' activities with little to none teacher interference. In addition, apps like Rosette and other AI-driven software offer deeper textual analytics, bringing forth the information that includes the writer's sentiment, and other data that would otherwise be very difficult to come by.
Internet of Things
With Alexa choosing our clothes for us and making sure our alarm system is on when we live the house, it's almost impossible to imagine all the benefits of introducing IoT in mobile education applications development. Recently, a Kent University Ph.D. student Putjorn Puet developed a Rosebery Pi-based device called OBSY which was implemented in Thai schools. The device utilizes IoT to help children with understanding basic scientific processes and showed that the use of IoT really helps children learn better.
Mobile App Security application
The research suggests that mobile app security in higher education institutions is a large concern for all those invested in this area. Making sure that students receive only applications that don't pose any threat to neither students nor faculty. Apps like AppInterrogator provide a series of security measures including app scanning to detect potentially malicious software, as well as data transfer control to make sure that there is no data leaking towards a third-party entity.
The growing popularity of mobile payments
According to available data, the digital wallet market is going to reach $3 billion by the time year 2020 is here. In 2016 this number was somewhere around $600 million which is a substantial growth rate. As mobile payments grow more popular, mobile education app developers are following this trend, allowing the user to pay for their services through mobile phones. If this trend keeps on going, having an app that doesn't include mobile payment option could be equal to market suicide.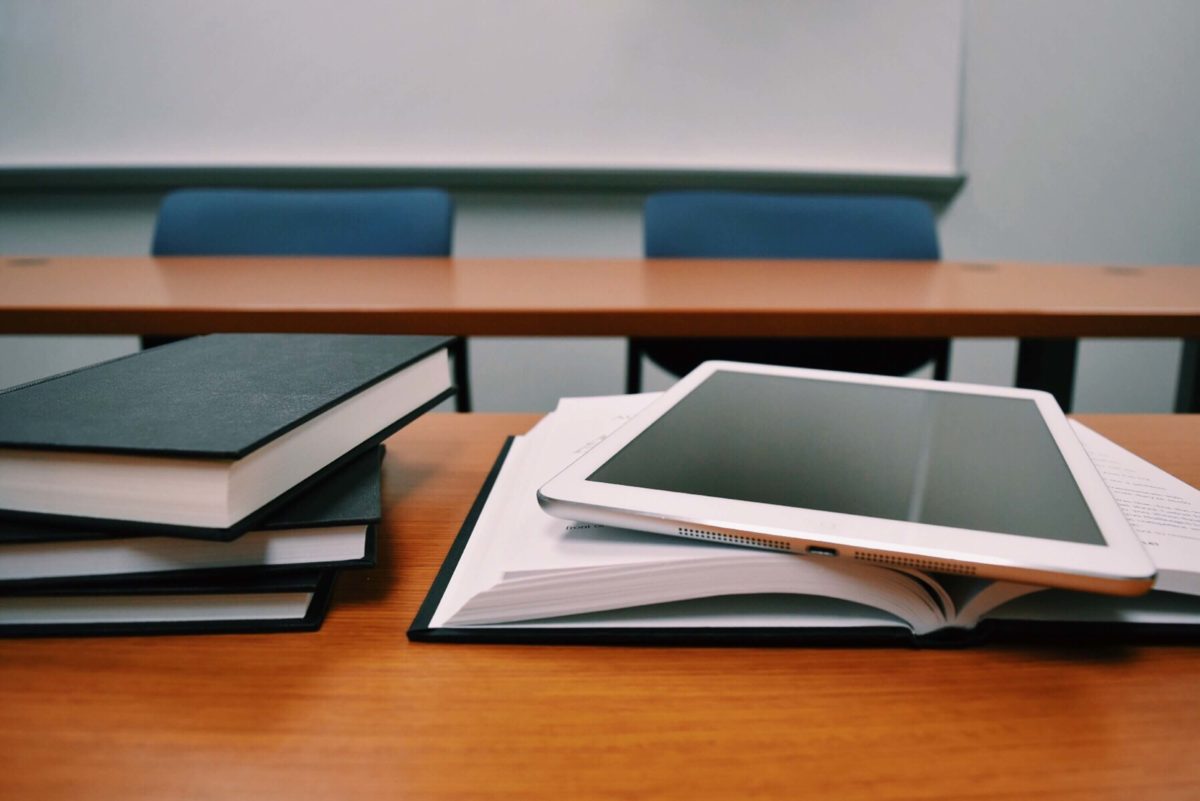 Chatbots
If you're asking how a Chatbot can improve education when it can't even register a complaint at a retail store website properly, the answer is rather simple. The advancements in Chatbot technology, most notably, IBM's Watson technology which allowed a teacher from Georgia to create a Chatbot that can answer students' questions, deliver assignments, and perform other menial tasks while the teacher can focus on connecting with children and obtaining a more profound insight into their concerns.
Accelerated Mobile Pages
When Google launched its Accelerated Mobile Pages (AMP) publishing technology, the public reactions varied from excitement to concerns about data safety and privacy. For mobile developers, AMP requires a different approach in coding, however, the creative field is still rich with options like dynamic animations, which are widely used in mobile learning. Furthermore, with the use of Google Validator, developers could have a seamless insight into how their code breaks AMP coding requirements.
Blockchain
The incorporation of a decentralized database in education-oriented mobile apps could lead to the development of smart tests where the correct answer is the trigger of a self-executable protocol, similar to smart contracts.
In addition, platforms like Blockstack allow the development of decentralized mobile learning apps, which would allow users access to numerous apps with a single account, while taking off the burden of administrating user accounts for developers.
Conclusion
These were some of the most notable mobile education app development trends to look for this year. As the technology progresses, so do the trends change, however, the timeline of these trends seems to push the importance of each of these trends higher with every passing year. We really hope some of this information will be of use for your future projects and serve as an inspiration for your personal and professional development.