When Android 12 was launched in 2021, Android users worldwide had high expectations for the operating system. However, as new phones came pre-installed with this OS and existing users were allowed to download it, users highlighted a laundry list of bugs, including increased battery consumption and app crashes. Google released a quarterly update to resolve these bugs, but the problems lingered. To provide a lasting solution to these issues, Google announced the release of the Android 13 OS at its 2022 I/O conference. This article dives into some of Android 13 features that make it better than its predecessor.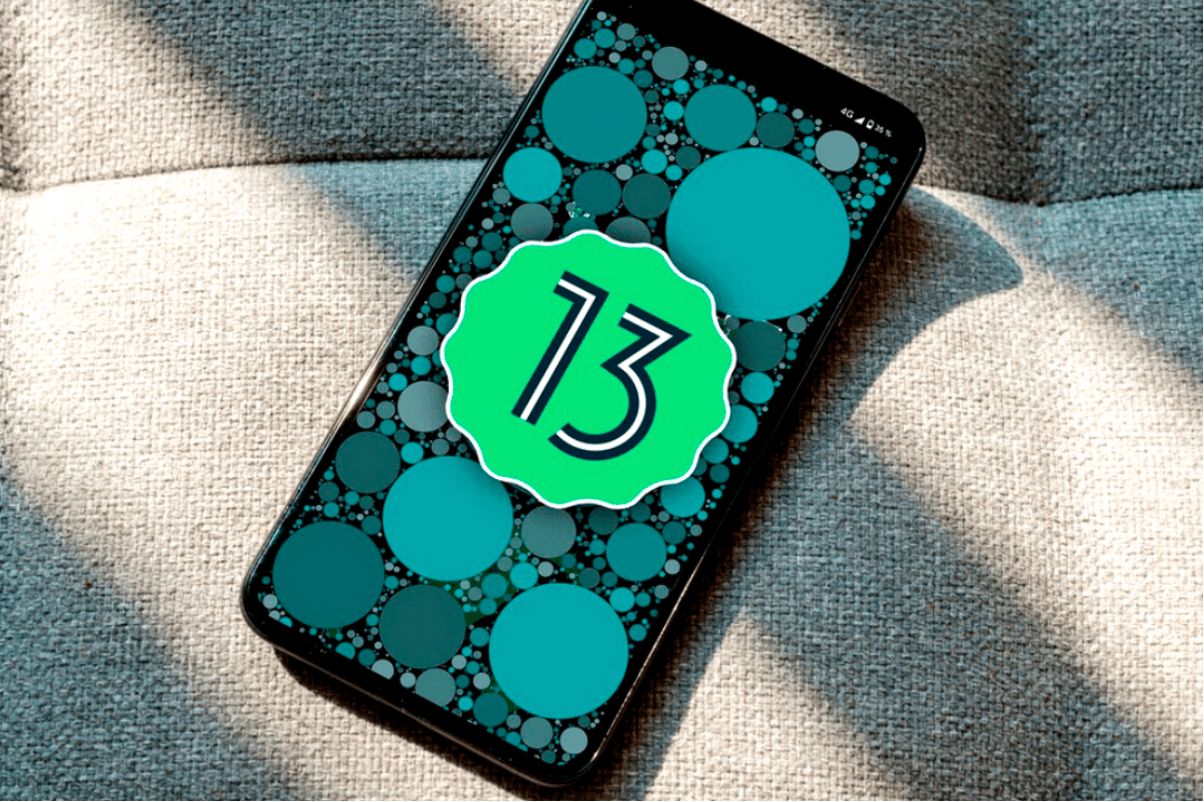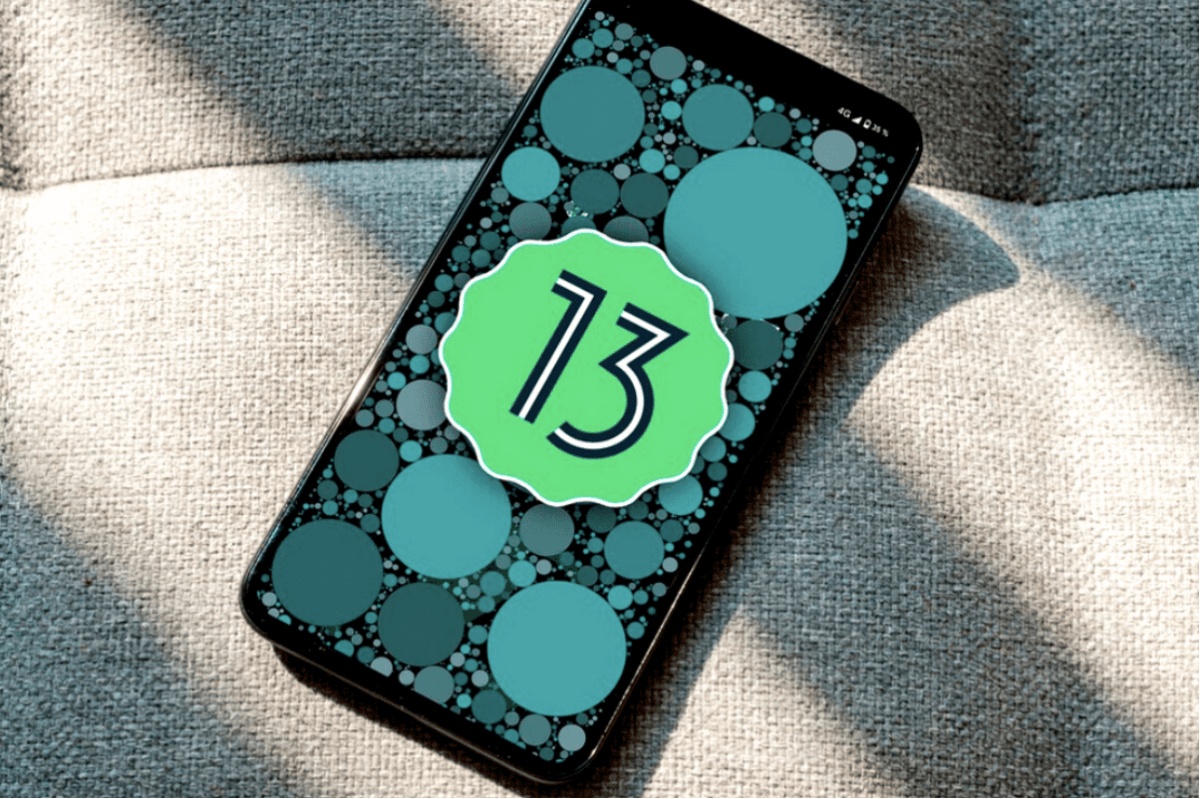 Advanced Privacy and Security Controls
Take a pause and think — what kind of improvement would you like to see in the Android 13? You're probably already content with the level of security that your Android 12 operating system provides. But we all know you can't be too careful, and Google knows this too! Below are some areas where Android 13's advanced privacy and security controls cut across.
Permission Control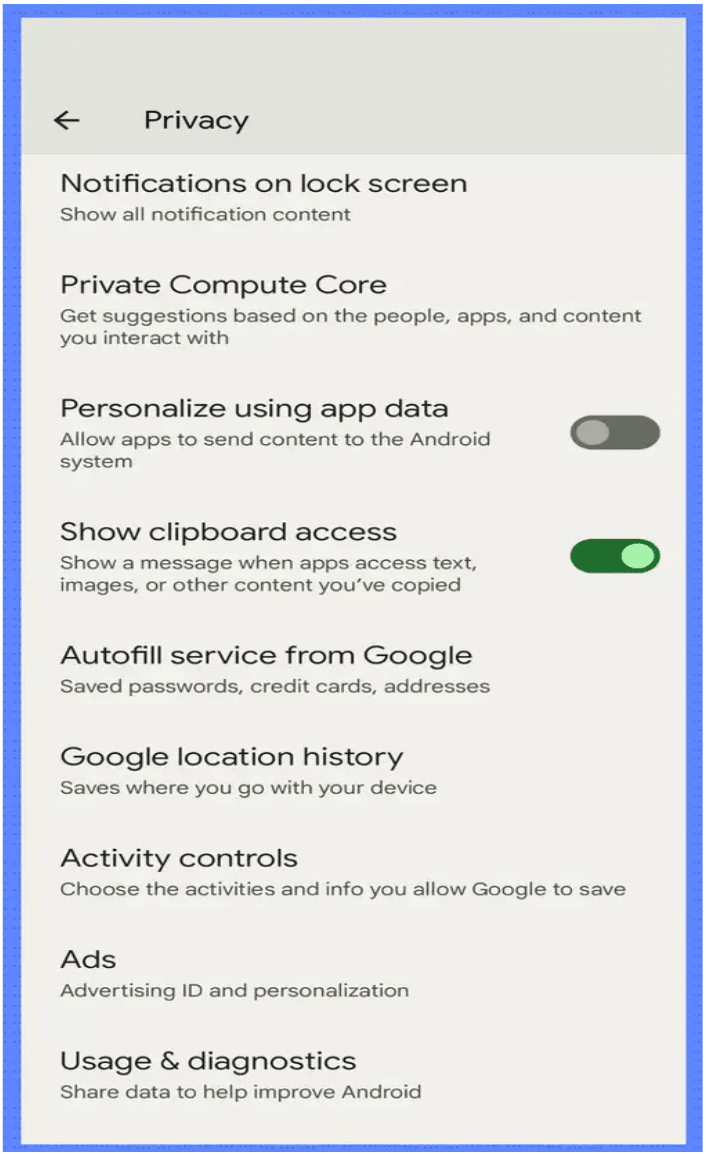 Android 13 gives you more control over what you choose to do (or not do) with your personal information. Now you can limit the amount of information you share with third parties (online or offline).
For a better understanding, applications and websites will no longer have to access all your files. Android 13 allows you to choose between "Photos & Videos" or "Music and Audio" when permitting access. And there's more. If you grant an app or website access to your photos or videos, you can choose the specific file(s) you want to share without exposing your entire library.
Notifications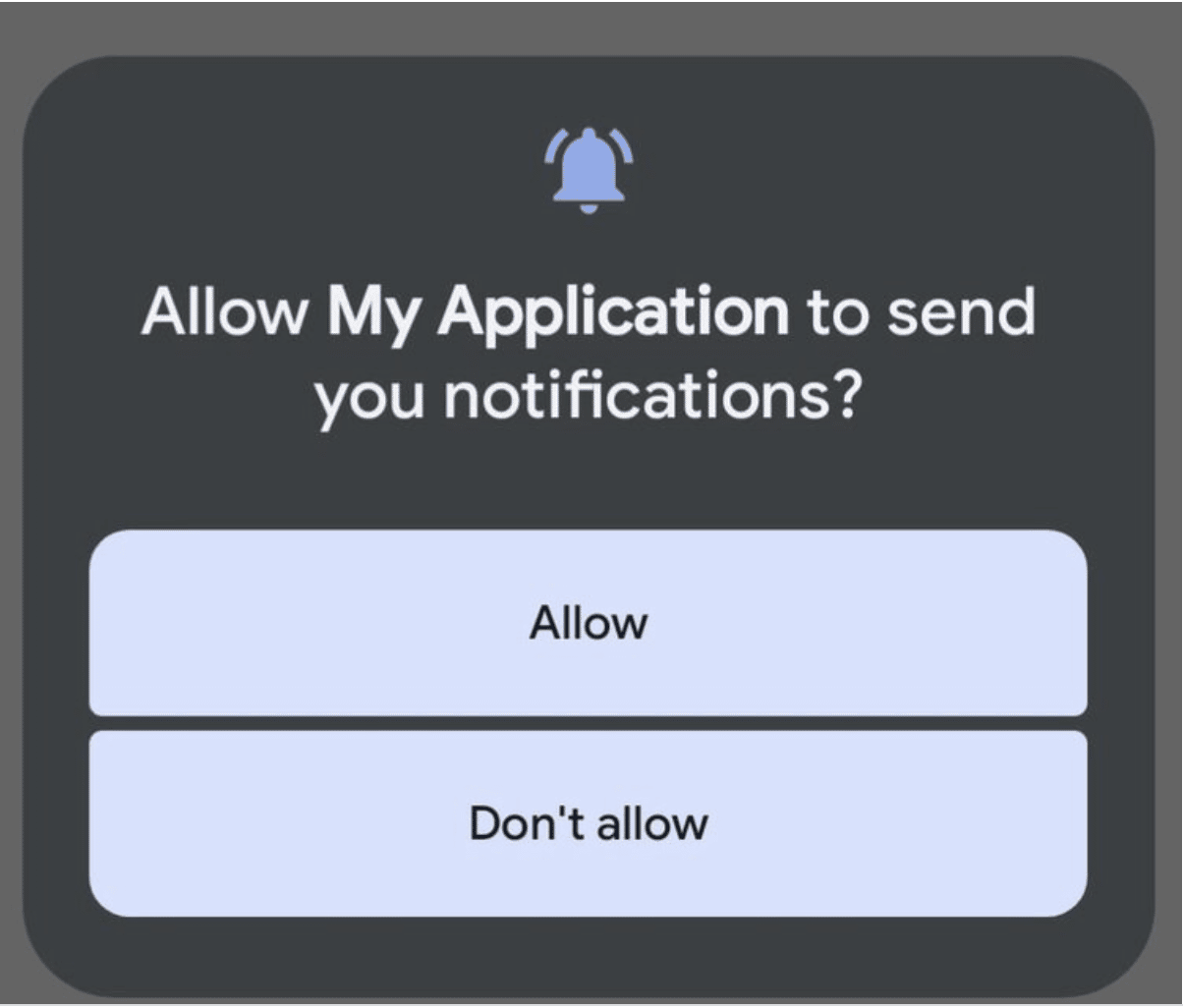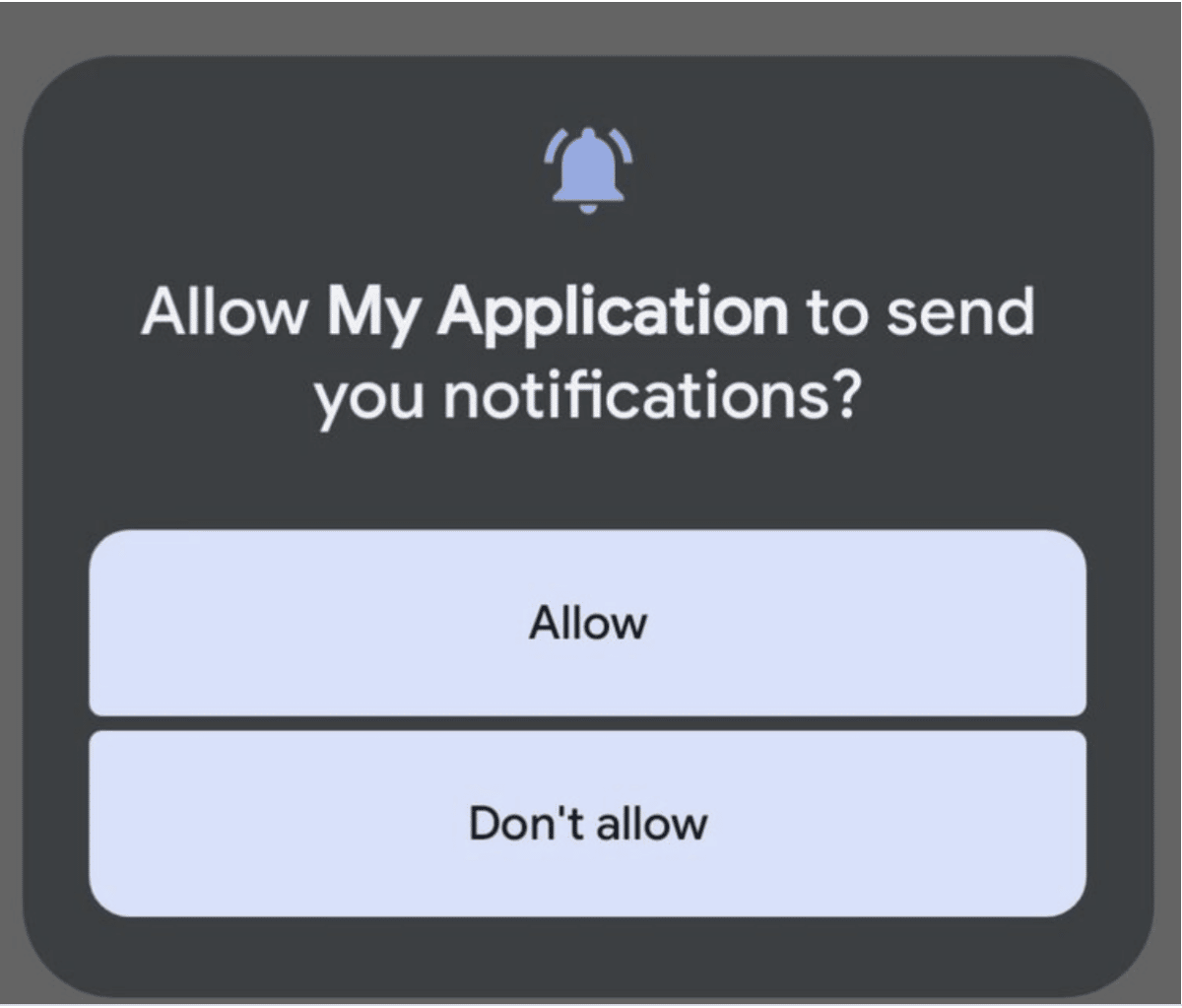 Notifications help us to know when our attention is needed. They are a reminder that something needs our attention so that we can take necessary action in time. However, these notifications can be a menace when they get too much, and Android 13 is here to stop that.
Now, applications will need permission before sending you notifications, meaning you can filter your notifications to receive only the important ones. Unlike in the past where you're automatically opted into apps' notifications by default, the new update ensures you're not, reducing push opt-in rates.
Location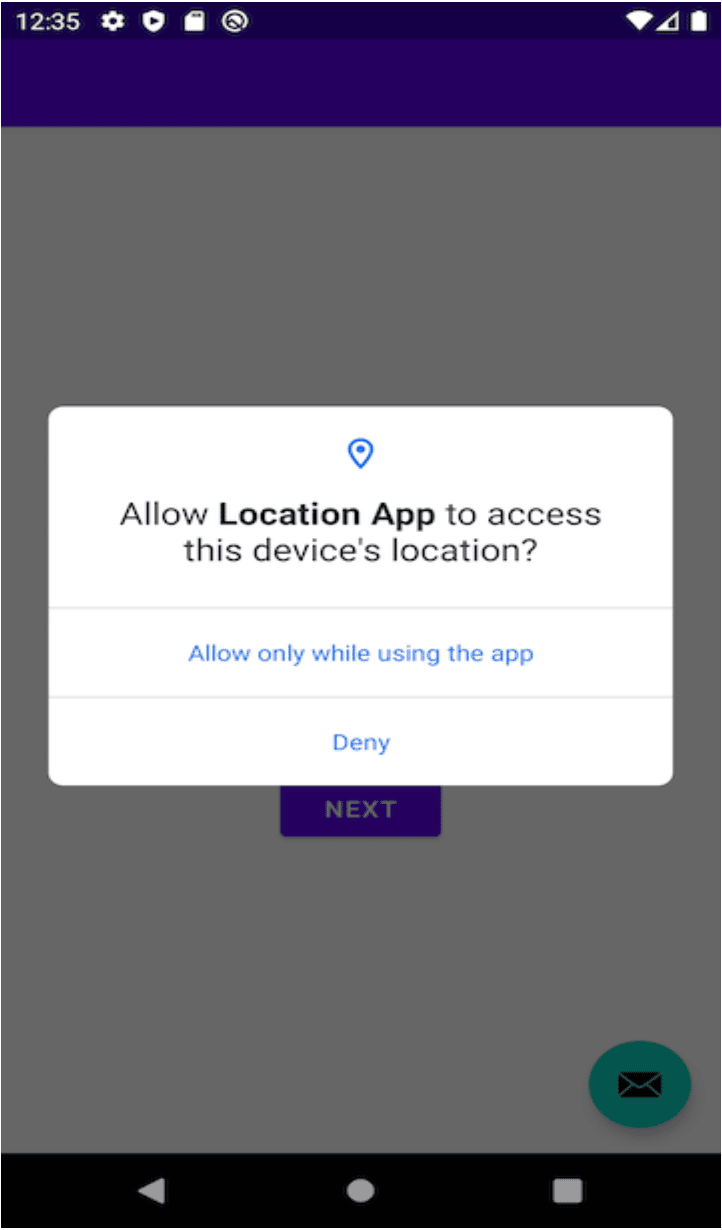 Several applications require you to turn on your location to use specific features. While turning on your location is essential, it also exposes you to potential risks, and Google wants to ensure its users' security.
In Android 13, Google has reduced the number of applications that will require location access, and this change starts with WiFi scanning. Now you can find and connect with WiFi networks without granting access to your location.
Clipboard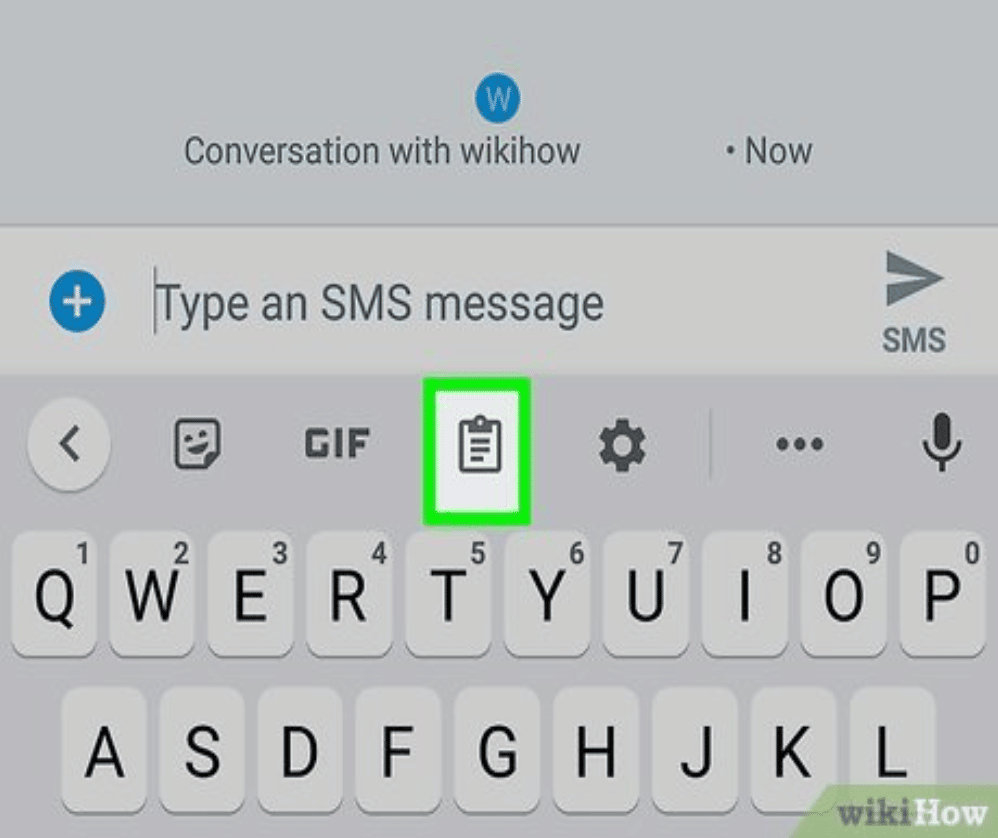 Android 12 and other supported Android versions send notifications to users when an application gains access to the phone's clipboard. This feature is cutting-edge, except that it allows new apps to read old information on your clipboard, and that's a security risk. Bet you didn't know that!
In Android 13, your phone automatically deletes your clipboard history after a short period. This prevents applications from seeing old information when you give them access to your phone. It also provides you with more authority over your information and more security.
Settings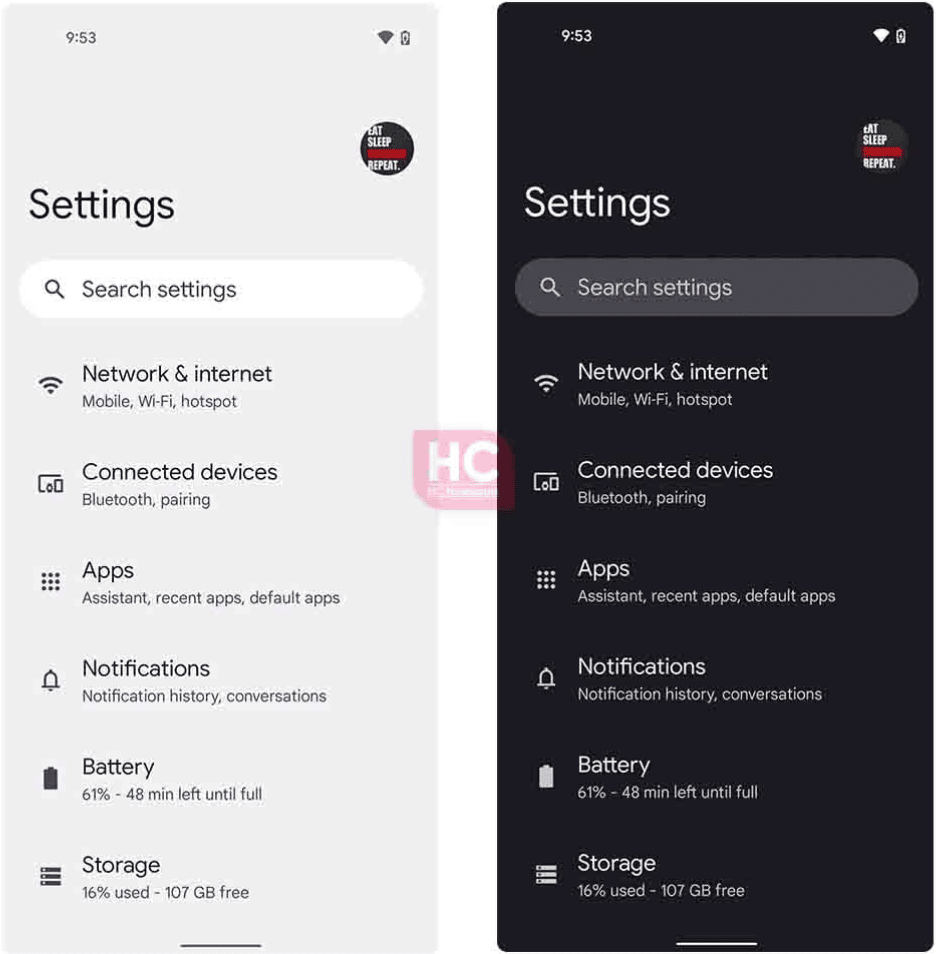 Google combines your security and privacy settings in one settings page in Android 13. This page is a dashboard that shows you all your device's privacy and security information. Color codes are used to indicate the security status of your device, and essential tips to improve your device's security are provided.
With Android 13, you get to experience the quick settings tile. Also, you get to see the bliss of using button navigation to enable Google Assistant and the ability to control your smart home devices without unlocking your phone. Finally, you can enable dark mode at bedtime and update your phone's vibration intensity.
Advanced Personalization Controls
What makes your phone different from that of someone using the same model? The improved personalization features give your phone a design that resonates with your preferences, and maybe this is your chance to call your Android an "iPhone." Here are some of Android 13 personalization features:
Outlook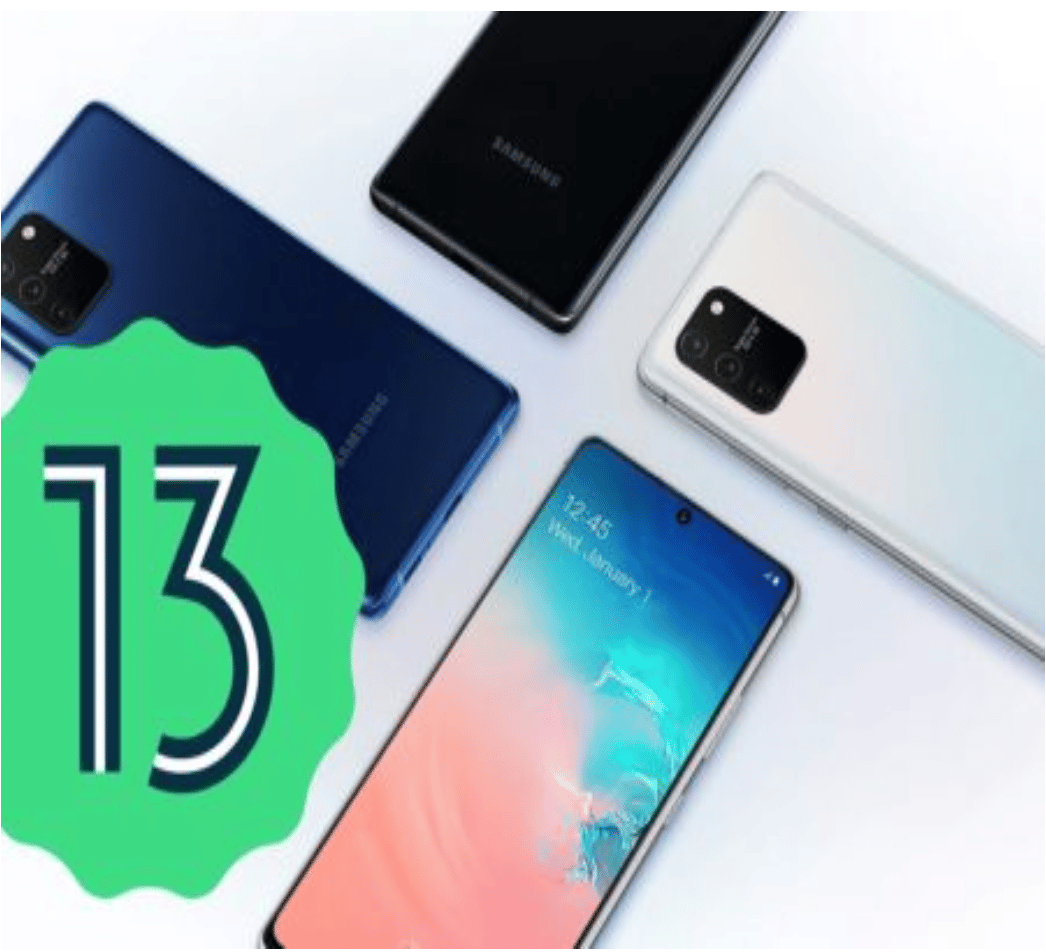 Google announced the introduction of Material You, a unified design language, alongside other features at its 2021 I/O conference. Material You allows android users to redesign their interface using their favorite colors. Google improved the feature in 2022 to adapt to the user's style and preferences, and now, Material You has new improvements. 
In Android 13, Google improves the Material You features by allowing users to choose a color from the 16 already-made variants (an upgrade from the previous four colors) to determine their phone's style and feel. Once you select your preferred color, Android 13 applies aesthetic shades of that color to your entire operating system, including your wallpaper.
Theme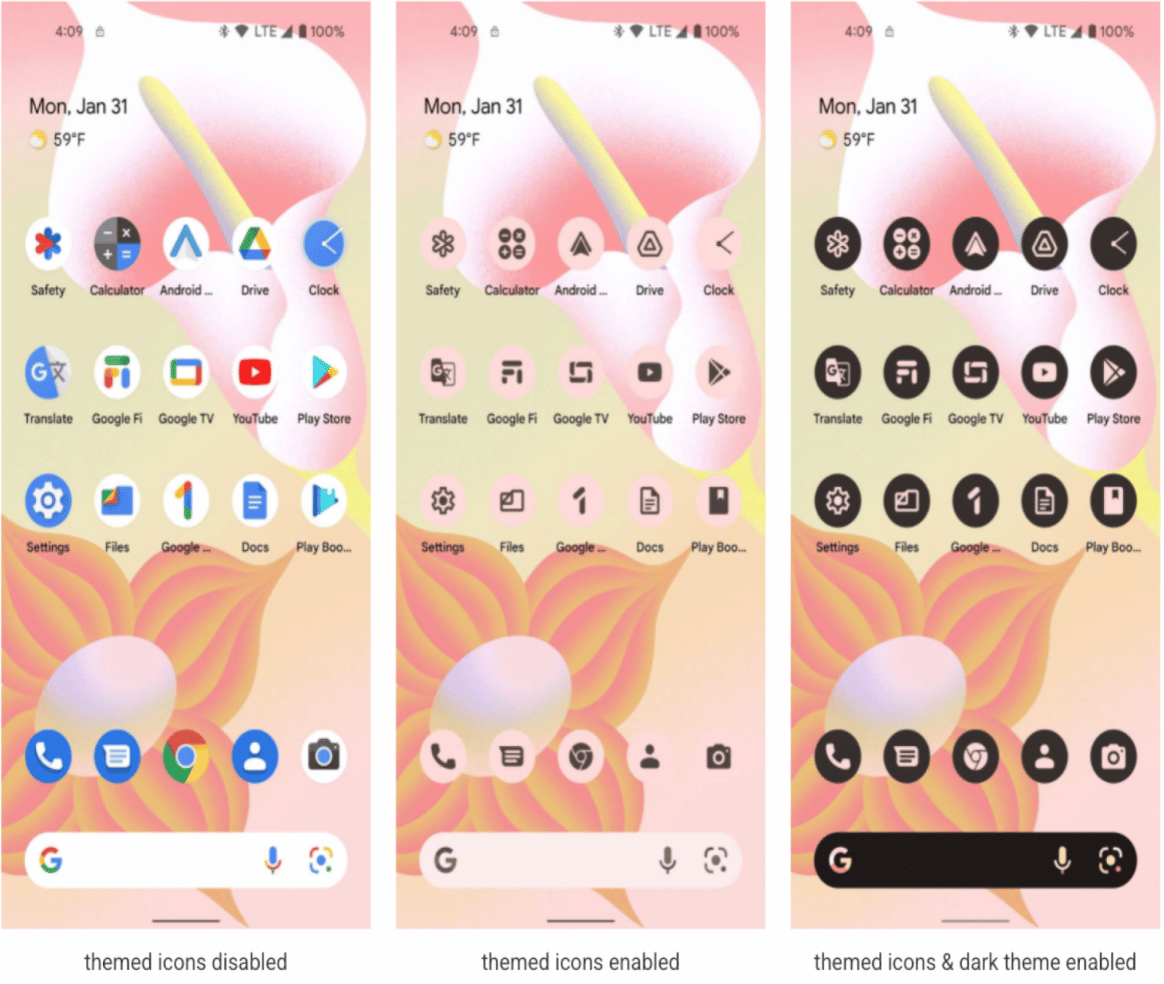 This color feature is broader than just Google apps. You can also see the "Themed Icons" feature to change the display color of supported apps to give your phone a consistent and trendy look.
Using Google Pixel, you can access these features through the "wallpaper & style" settings. You may use the wallpaper's colors or base your phone on preselected themes. With Android 13, Google has expanded the theme colors from four to 16 multi-toned colors, offering a blend of bold and relaxed tones.
Media Player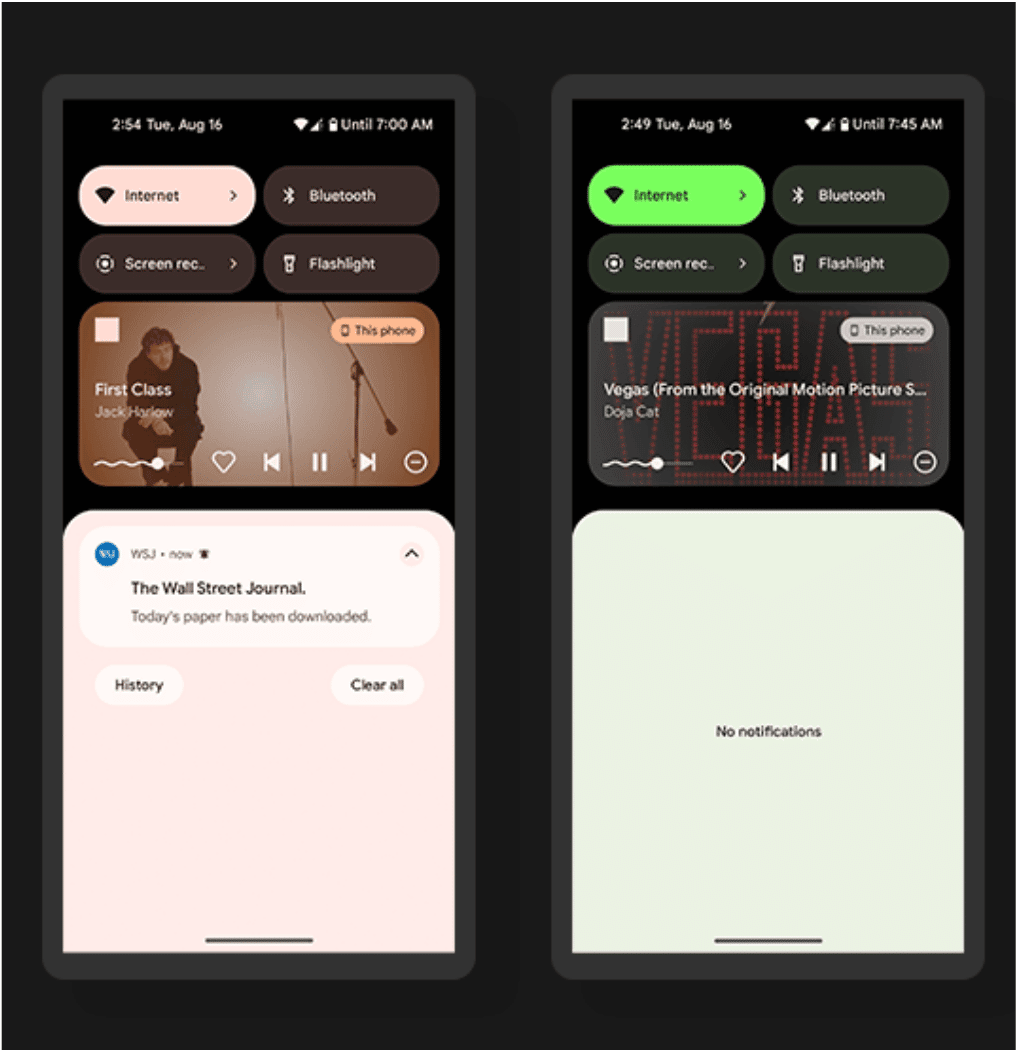 Android 13 gives users a new look for the media player. Music now features their album artwork as the background on the media player when showing on the lock screen. It's bigger and more colorful than Android 12 and offers some diversity. The media change is optimized for Google Podcasts, Chrome player, YouTube Music, and YouTube. But note that not every app currently supports the new media player as most apps are updating their features.
Language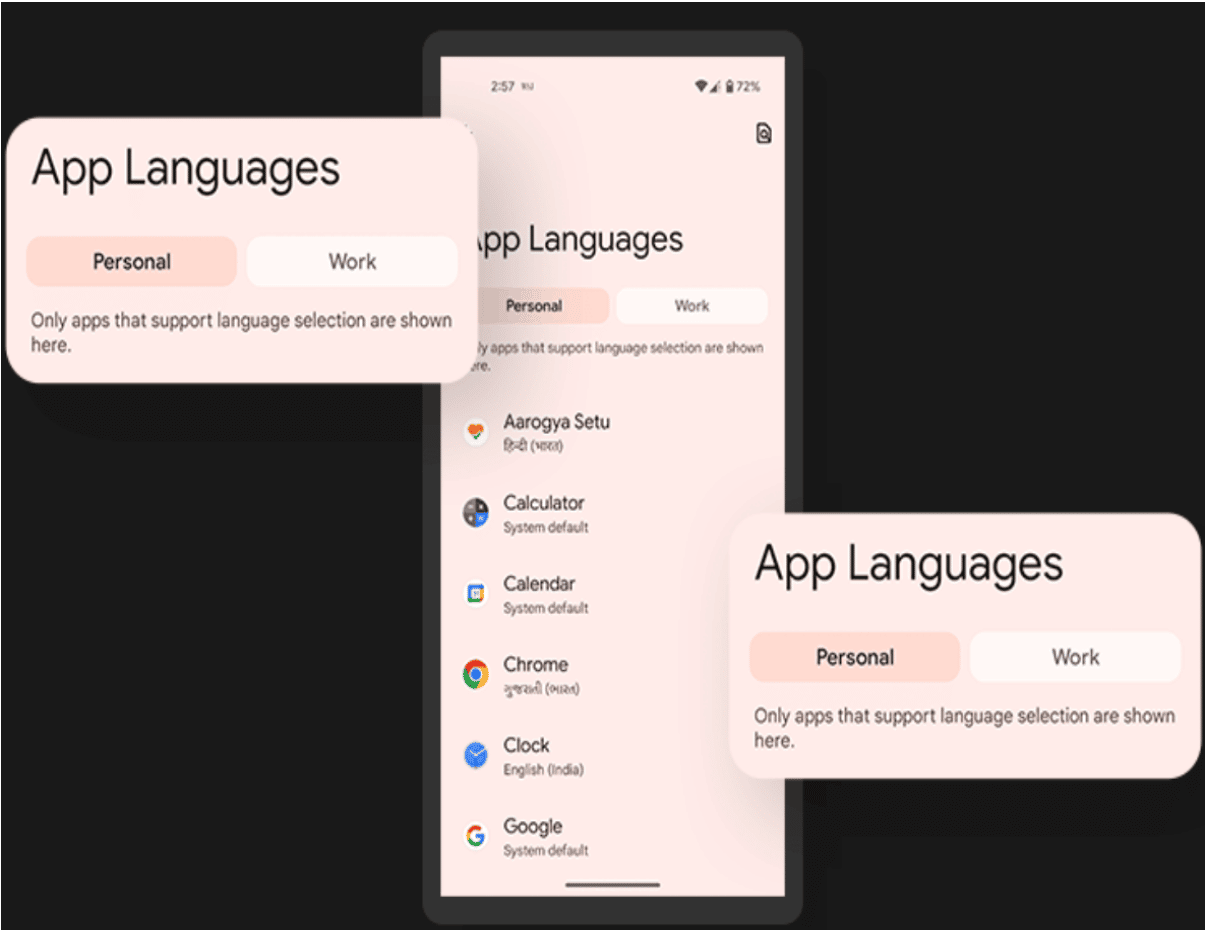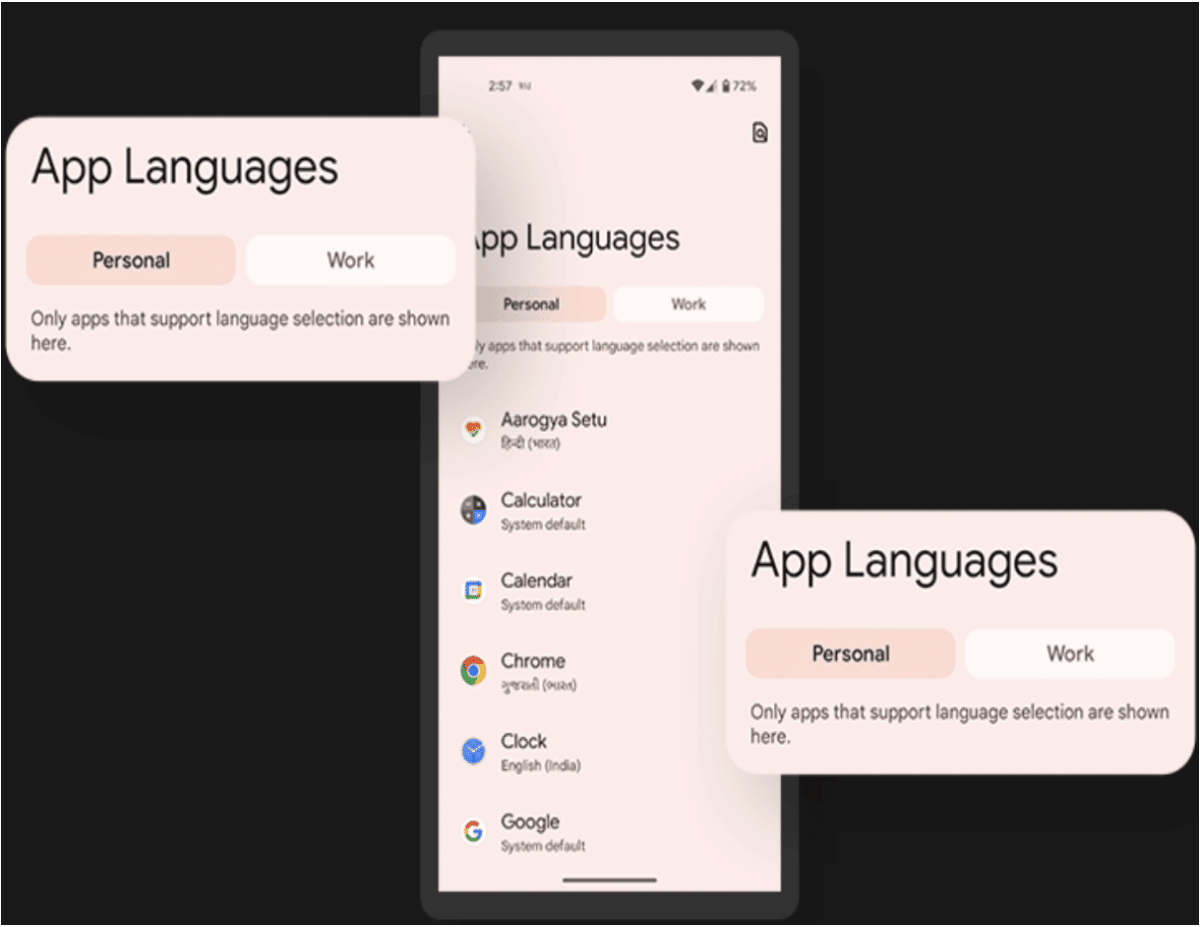 Colors and design are only some ways Android 13 personalizes your device. You can also enjoy your phone in several languages and choose your preferred language for different apps. So, if you prefer to communicate in your local dialect on social media and switch to another language for official apps. In that case, you can switch between languages in Android as you would in real life.
Improved Tablets Functions
Google introduced a new layout for Android users with bigger screens in the Android 12L. In Android 13, Google improves on the existing features of the tablet design, allowing tablets to multitask, among other functions. Now you can easily switch between split screen and single tablet view. You have to drag the second app and drop it on your screen, and you can operate several apps simultaneously.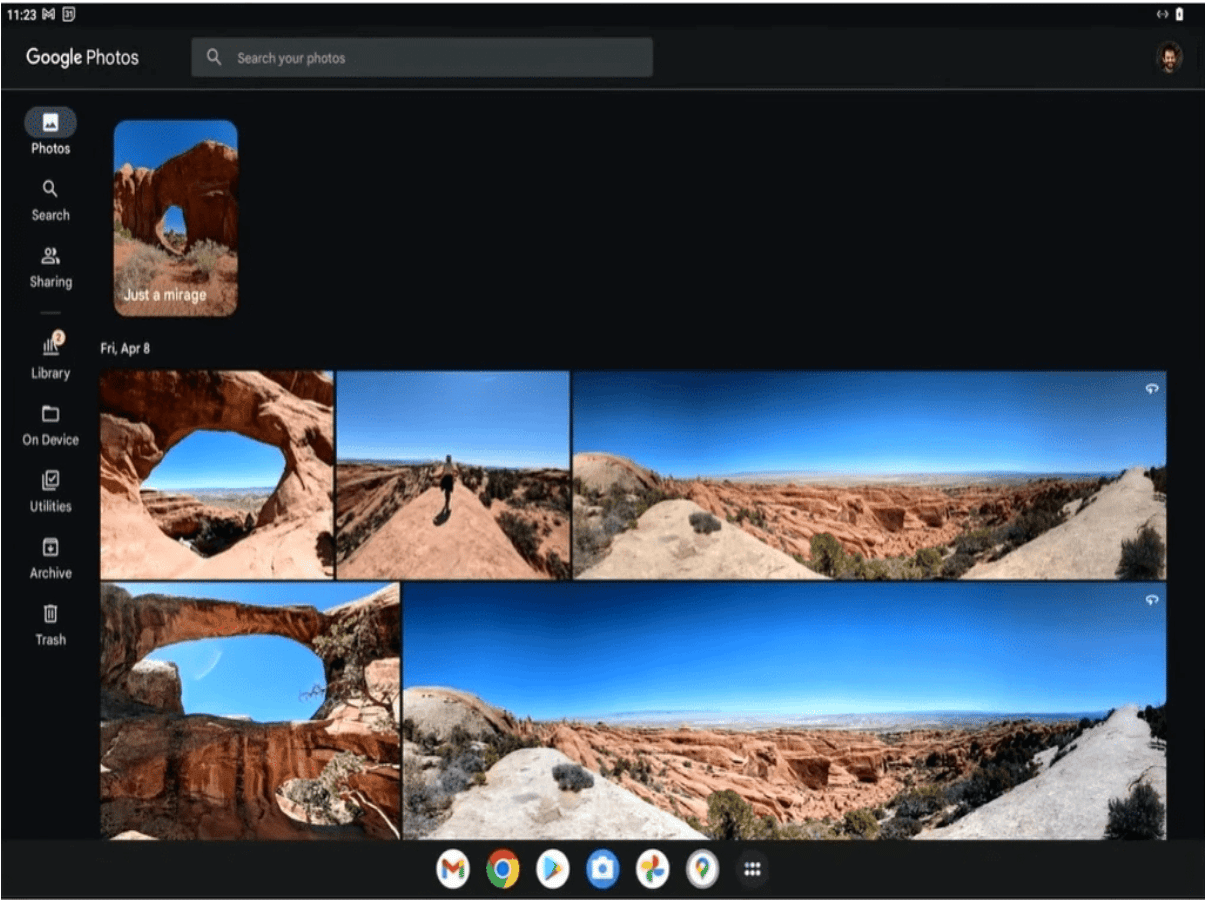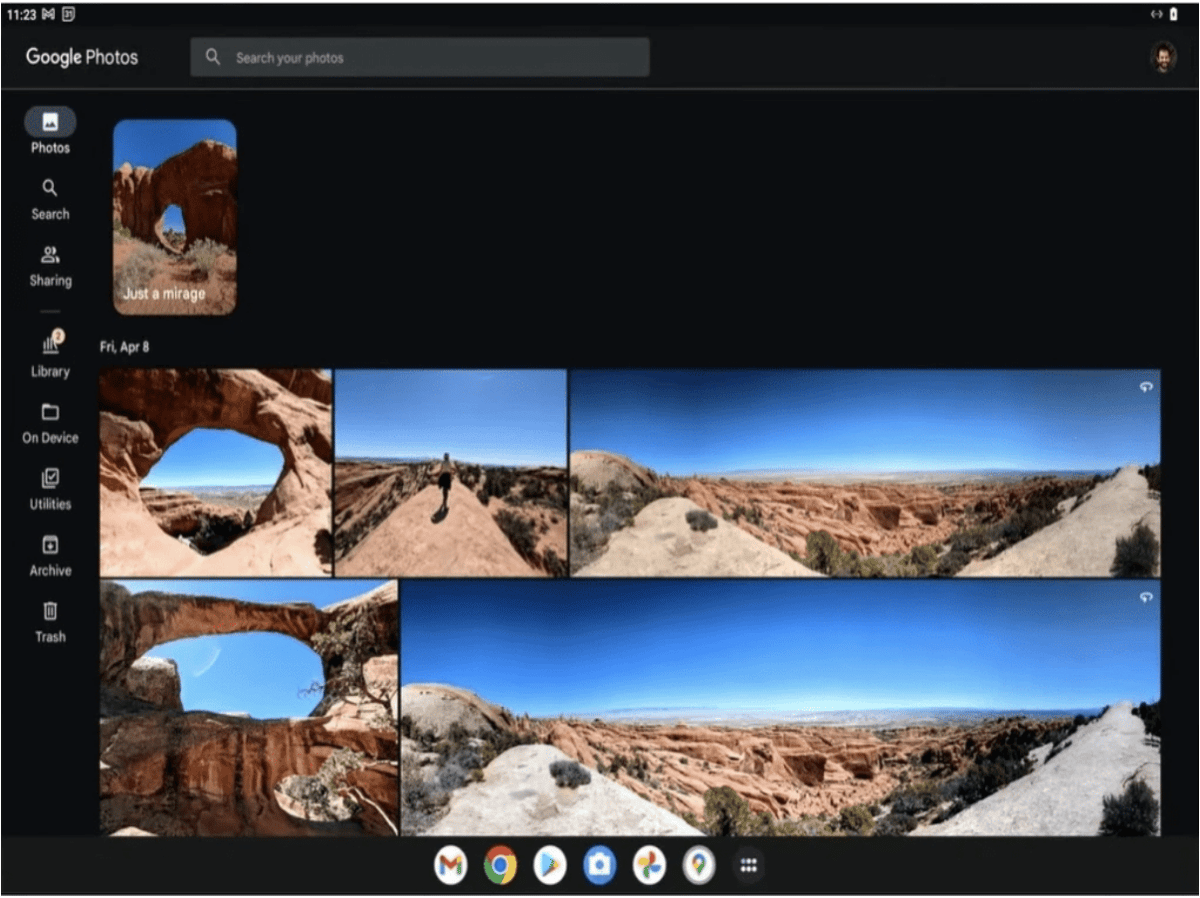 Android 13 has also become more mature because your device will no longer confuse your hand for a stylus pen when drawing or writing. So, your hands can rest on your screen for long periods without getting treated as a stylus.
But what good are these improved tablet functions if the Android apps cannot adapt to the tablet's full screen? To tackle this problem, Google has been updating some applications to adapt to larger screens and perform more functions. Third-party applications will join the party to give tablet users a better experience.
Other Advanced Features
Google's Android 13 has many features that beat existing standards and set a new normal in the mobile industry. Some extra features included in Android 13 include:
QR Code Scanner
Scanning QR codes have become more frequent in the contemporary world, so the Android 13 makes it easier for everyone to scan QR codes in a few steps. The feature is insanely fast, as you don't have to point your phone's camera app to scan codes. All you have to do is locate the "Quick Settings" tile, pull it down, tap the scanner tile, and start scanning.
Copy and Paste
With Android 13, you can edit a copied text before pasting it. Once you highlight a text and copy it, a small box panel appears that allows you to edit the content of the text before pasting it. You can also copy a text on one device and paste it on another device.
Smart-Home Controls
Android 13 gives you faster access to your smart home features like lights, cameras, and setups from your lock screen. You get to see a toggle that doesn't require your PIN or fingerprint once enabled. Instead, it controls your smart home features right from the jump.
Bluetooth LE Audio Support
Android 13 has Bluetooth LE (low energy) Audio and Low Complexity Communications Codec (LC3) support. This upgrade improves audio quality and reduces power consumption for Bluetooth devices like headphones and earbuds.
Spatial Audio
Android 13 will work with headphones that support head tracking to ensure that audio delivers a more immersive sound so that the sound adjusts whenever users move their heads. It also comes with developer APIs that allow for more configurations and flexibility.
Messaging
Android 13 incorporates the new Rich Communication Services (RCS) to offer superior messaging services. If connected to a WiFi network, you can now share pictures through the Messages app. The app also shows typing indicators that tell when someone is sending a reply. Lastly, end-to-end encryption has graduated to a new class and is also available for group chats.
How to Install Android 13 on Your Device
Google's Android 13 is available for all Google Pixel phones from the Pixel 4 series and above — all you have to do is check your system settings and check for the latest update. The operating system will also be available on Android devices like Samsung, Asus, Nokia, Oppo, Tecno, and Xiaomi.
If the operating system is unavailable for the device, you can enroll in the Google Beta program as a tester. However, you must understand that using the beta program exposes you to system errors, glitches, and other unresolved issues. 
Should I Upgrade to Android 13?
Android 13 features are more than a step forward from Google's previous stance in the mobile industry. It's a huge leap, an evolution, an incredible feat, and a hallmark of technological advancement. Google did not fall short in its goal to make life easier for customers, and while we wait for new features to be unveiled at the 2023 I/O event, it would be best to enjoy the Android 13 and all it has to offer.