After a period lasting thousands of years in which teachers had only basic language and writing tools at their disposal, the technological age has made electronic wonders instantly available to the hands of educators and students alike, presenting the ability to enrich the learning environment exponentially.
The Apple iPad tablet computer in particular has proven to be an invaluable aid in classrooms of all types, allowing teachers to better present, test and track their material and helping students to better study, research and understand the ideas being taught to them.
If you're a teacher at any level looking to integrate the awesome power of the Apple iPad into your classroom, get started with these eight best iPad apps for educators:
1. WritePad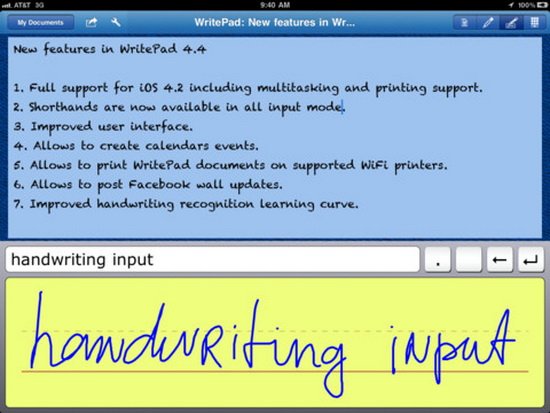 Keeping track of tens of students, each with their own needs and requirements, can be an overwhelming task, but the WritePad app for iPad makes it simple to take quick, handwritten notes with each converted into readable text with the touch of a button; for every moment that brings an important idea to mind, your iPad offers the convenience of a notepad and the power of a personal computer.
2. Fast Forward Academy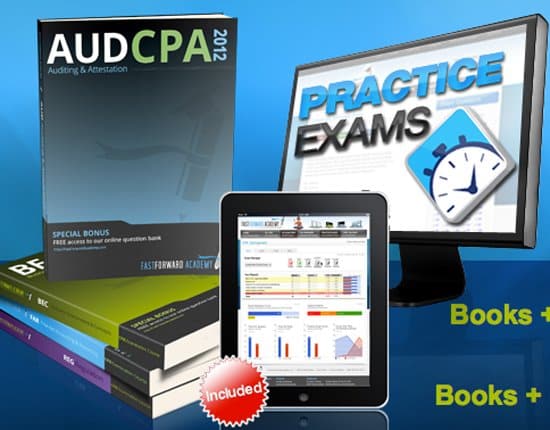 This is a must-have app for those into financial accounting and reporting. From various tests and cpa examination available to the online community to help your students in group learning, this collection of apps is simply awesome!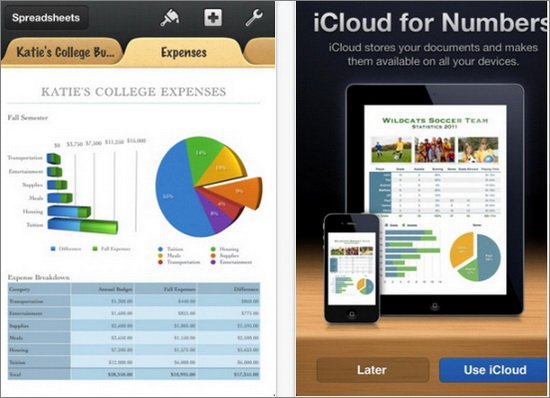 This Microsoft Excel-compatible spreadsheet app for the iPad helps you to keep track of students' grades with ease, allowing you to import your existing spreadsheets in .xls format or start fresh with the iPad.
4. Discover Wikipedia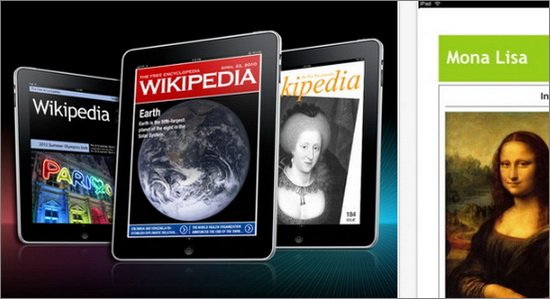 This incredible app combines the nearly endless educational resources offered by Wikipedia with a magazine-style overlay in order to turn potentially stale text into a more interactive and pleasant-looking experience. With a built-in search feature, the Discover app can be used easily as a reference for any topic under the sun, both in the classroom and at home.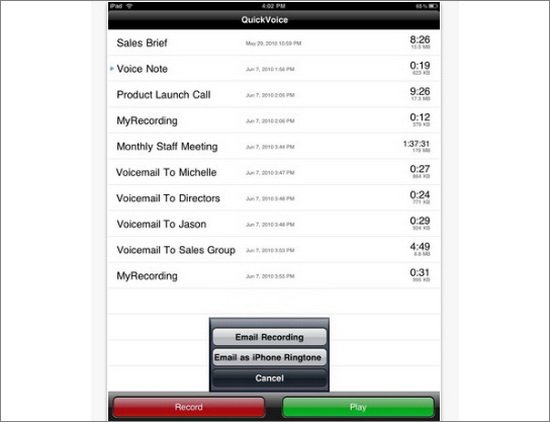 Record mere seconds of a fleeting thought or an entire lecture with the QuickVoice Recorder app for iPad! This useful tool allows you to record any length of audio, limited only by your iPad's available storage space, offering an excellent way to review your in-classroom process, including lectures, student interaction and question and answer periods.
6. Teacher's Assistant Pro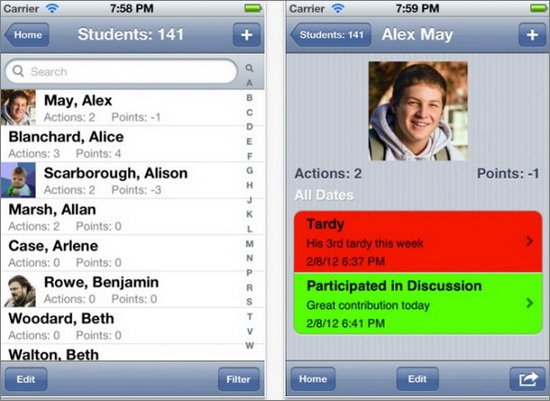 The Teacher's Assistant Pro iPad app gives educators the ability to quickly and easily track all aspects of their individual students' progress, allowing for quick notes on everything from behavioral incidents to personal achievements. The app's extreme customizability makes it suitable for any classroom and student demographic, providing both general and specific tools for different scenarios.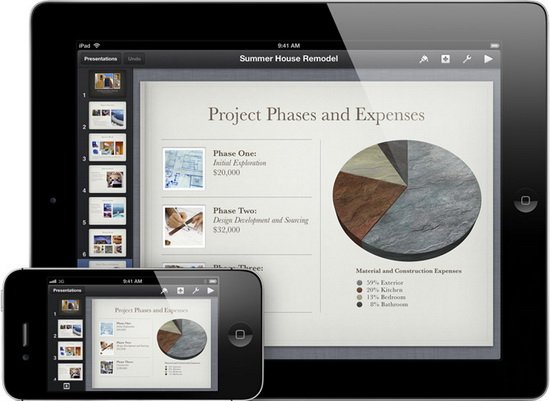 Keynote provides teachers with the ability to create full-featured presentations directly on their iPad, combining textual data with pre-made themes or custom animations, graphics, charts and tables, videos, audio and more in order to deploy an interesting and interactive experience to students. Combined with the iPad's ability to be easily hooked up to an external monitor or projector, the Keynote app for iPad suddenly becomes a dream for presenting engaging material to any classroom.
8. gFlash Pro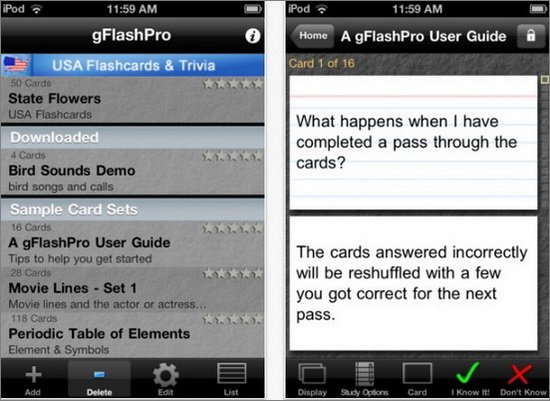 Whether you're a teacher, a student or simply someone with an interest in trivia, the gFlash Pro app for iPad provides you with endless variations of tests, quizzes, games and flash cards on a wide variety of subjects, serving as a standalone tool for educators looking to brush up on a given topic or a source of infinite inspiration when it comes time to construct your own classroom materials.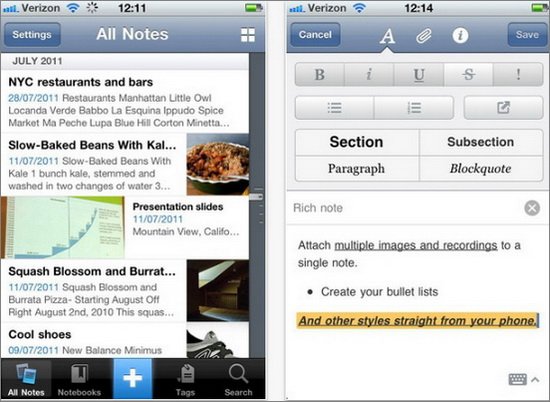 If you prefer to type on your tablet rather than take handwritten notes then taking advantage of the fantastic Evernote iPad app is practically required! The hassle-free interface allows for typed or voice entries, syncing your notes between computers and other mobile devices in order to allow you to access them from anywhere at any time.