Truecaller is a Swedish company founded in 2009 by entrepreneurs Nami Zarringhalam and Alan Mamedi. The idea for the app came about when the founders put a Caller ID app on an internet forum to remove callers' uncertainty.
The name "Truecaller" was informed by the idea that it would be great if anyone could know who was calling them before they picked up the phone. Today, the Truecaller app boasts 330m+ active users, 1B app installs, and 10B identified spam calls.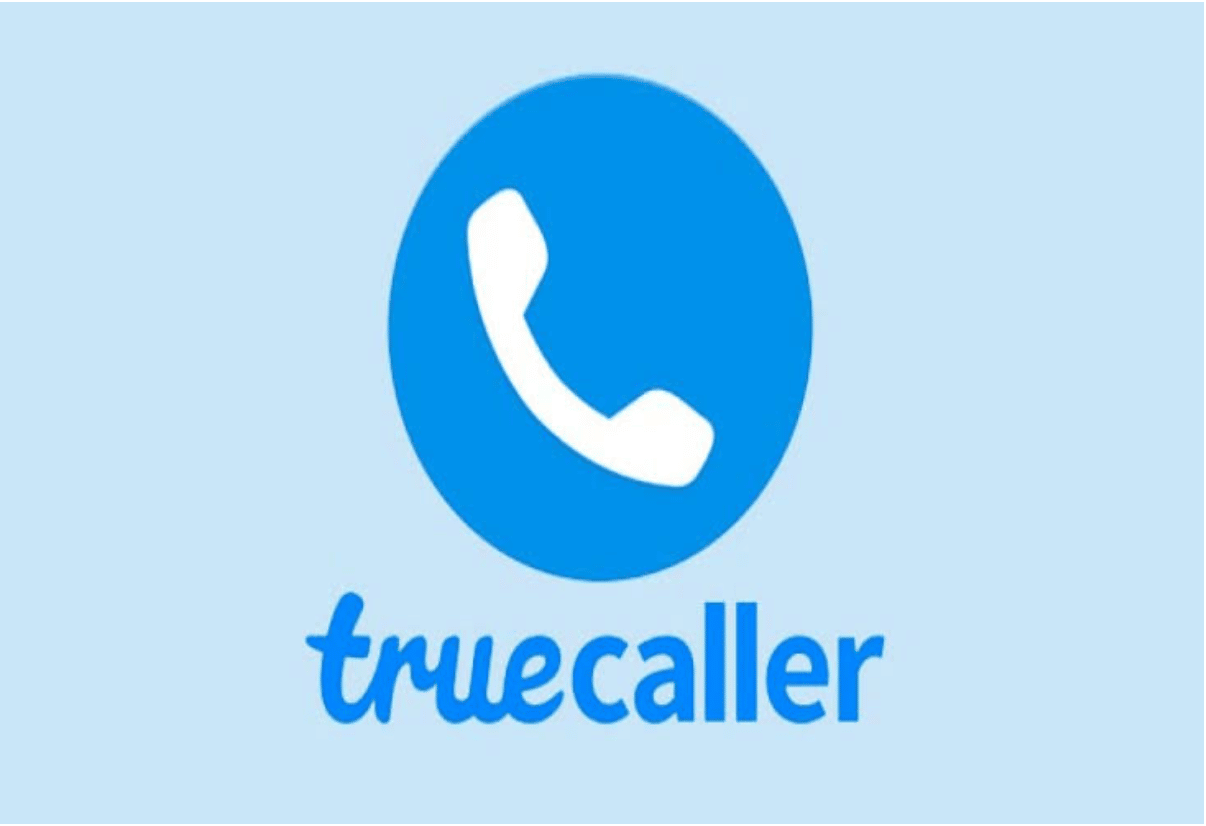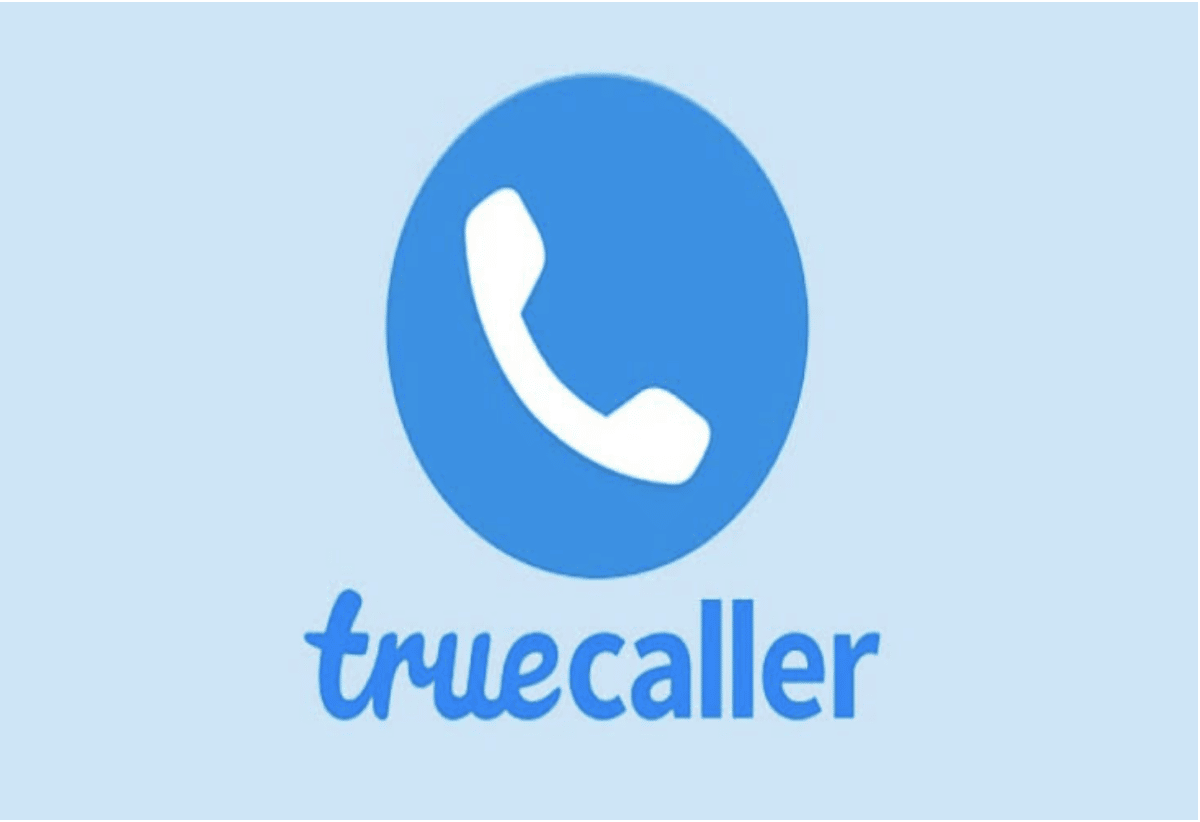 Aside from identifying unknown callers, many features set Truecaller apart. It has evolved from a caller's companion to a telephone-based social media platform. Callers now chat, set up audio and video calls, and invite friends to join conversations. With its intuitive interface, powerful filters, and advanced caller ID features, the app has become a must-have for anyone who wants to make their communication life easier and more convenient.
If you're still in doubt about what's in stock, here are 15 amazing Truecaller features you shouldn't miss and probably don't know.
1. Use Caller ID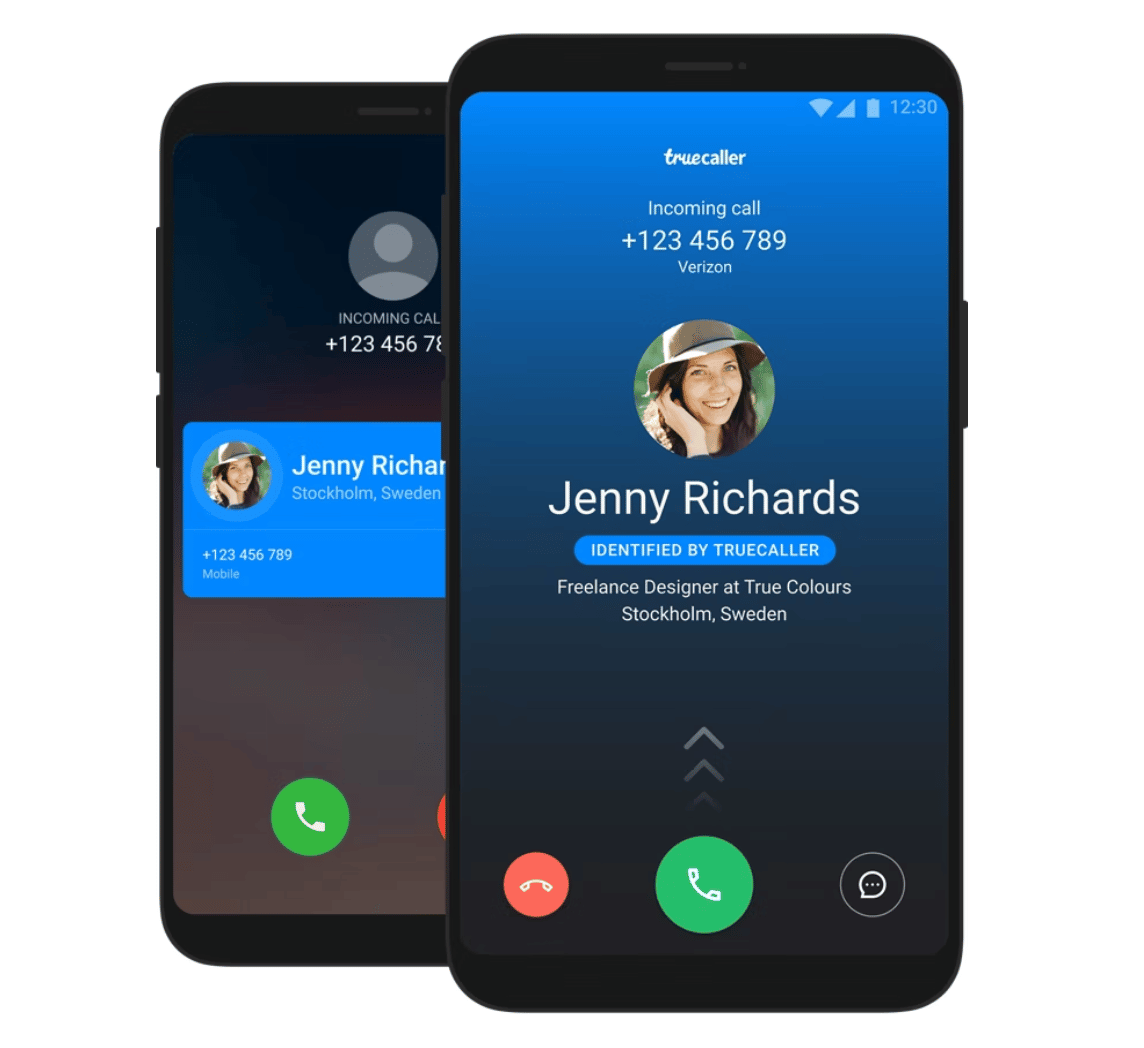 Truecaller Caller ID helps identify unknown numbers, spam calls from telemarketers, and calls from other fraudulent companies and individuals. This feature is the most fundamental of Truecaller and has been upgraded over the years. Whether these callers are domestic or international, you can detect their locations, see their profiles, and even read comments about them from other users. To distinguish the call types, Truecaller will flash:
Blue for standard calls
Red for flagged calls
Purple for priority calls
Green for verified calls
Besides, Truecaller allows you to choose your caller ID style by selecting either full-screen or classic popup. Unlike classic, full-screen offers the option to level up your calling game with Video Caller ID. This short video plays automatically when you call your friends or family. You can take a selfie video for this or choose one of the app's templates.
2. Choose a Call Reason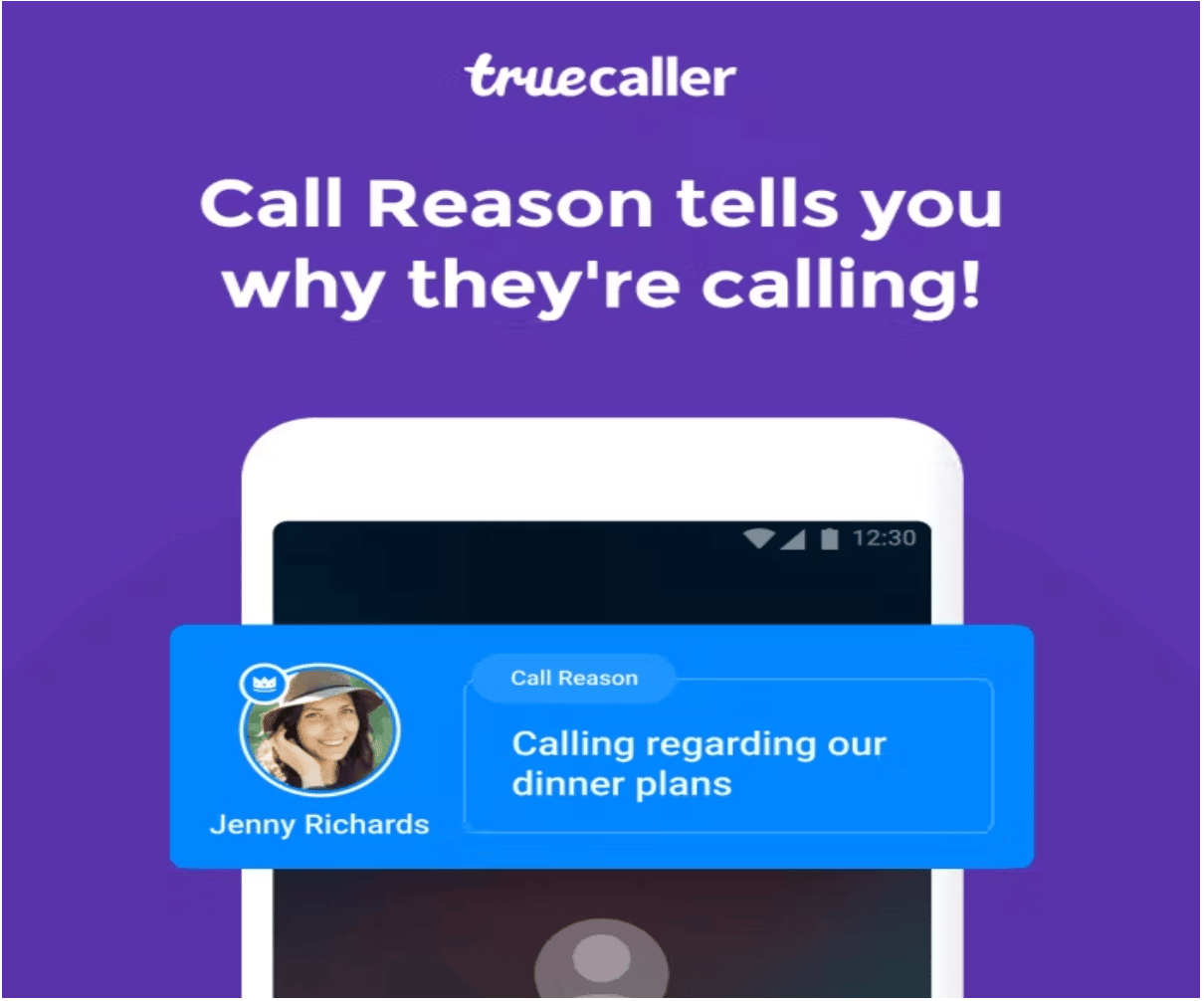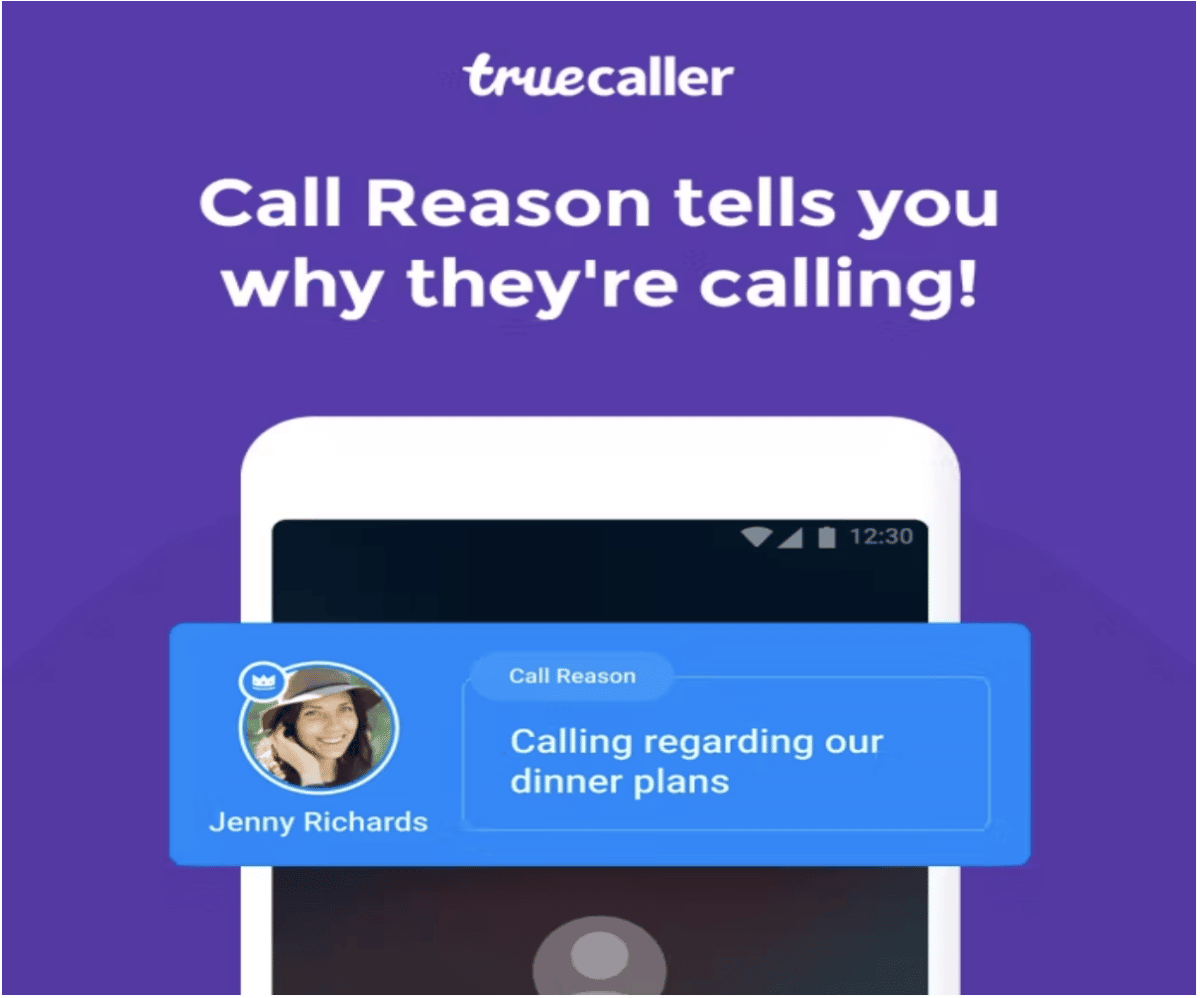 Identifying callers is not enough; you should know why they're calling. Truecaller call reason feature helps you better understand what sort of caller the person is and the reason behind the call, whether private, personal or business. It works like a string of letters on your screen when you get a call. You can turn it on and off. To enable call reason on your Truecaller app, follow the steps below:
Navigate to settings
Click on the calling option
You'll find call reason; toggle it on
Choose from the pre-written reasons or write your own
Please note that you only have 80 characters, so there's not much to write about. Also, you can come up with three reasons you think you will use most for your calls or write a new one every time you call.
3. Enable Dial Assist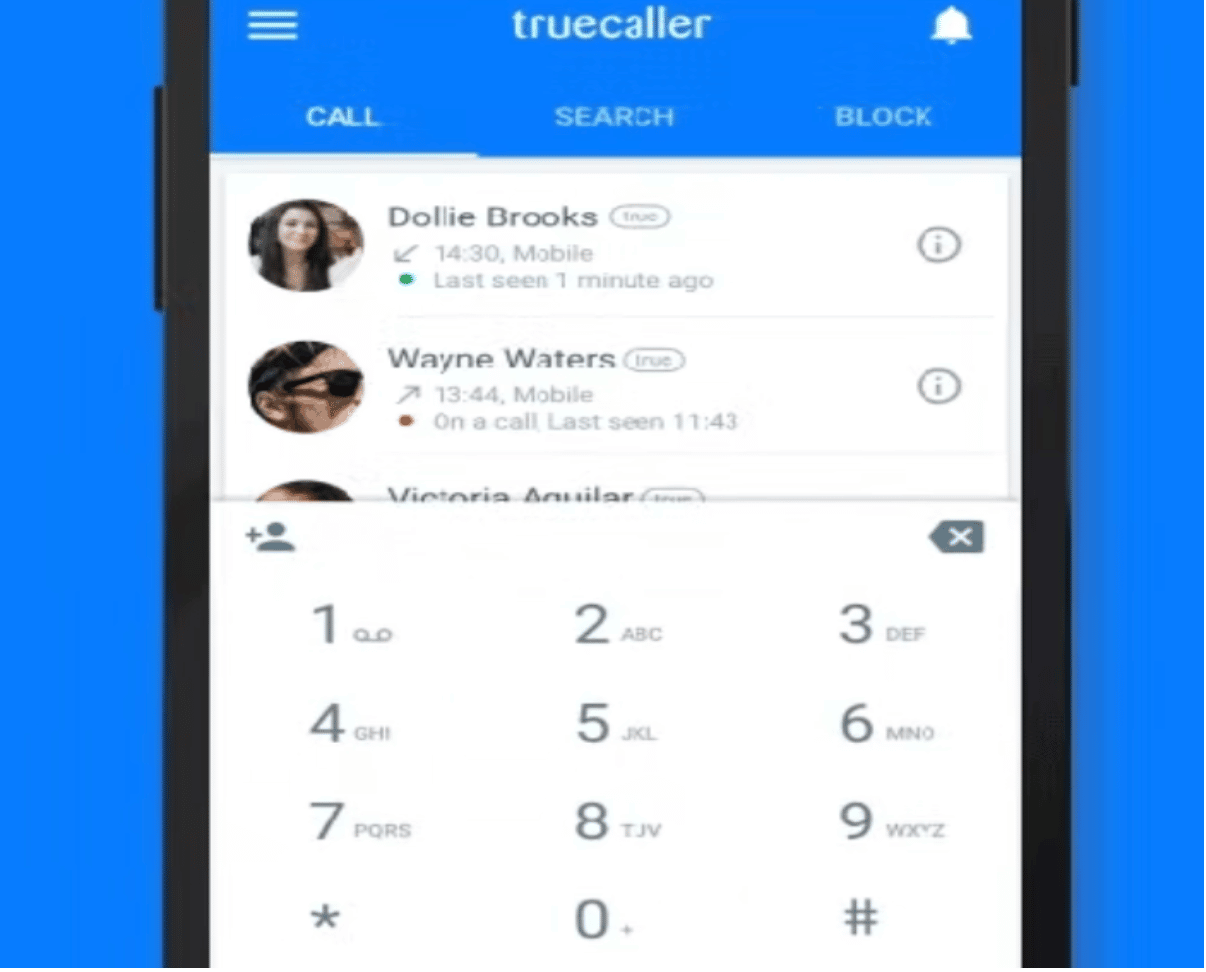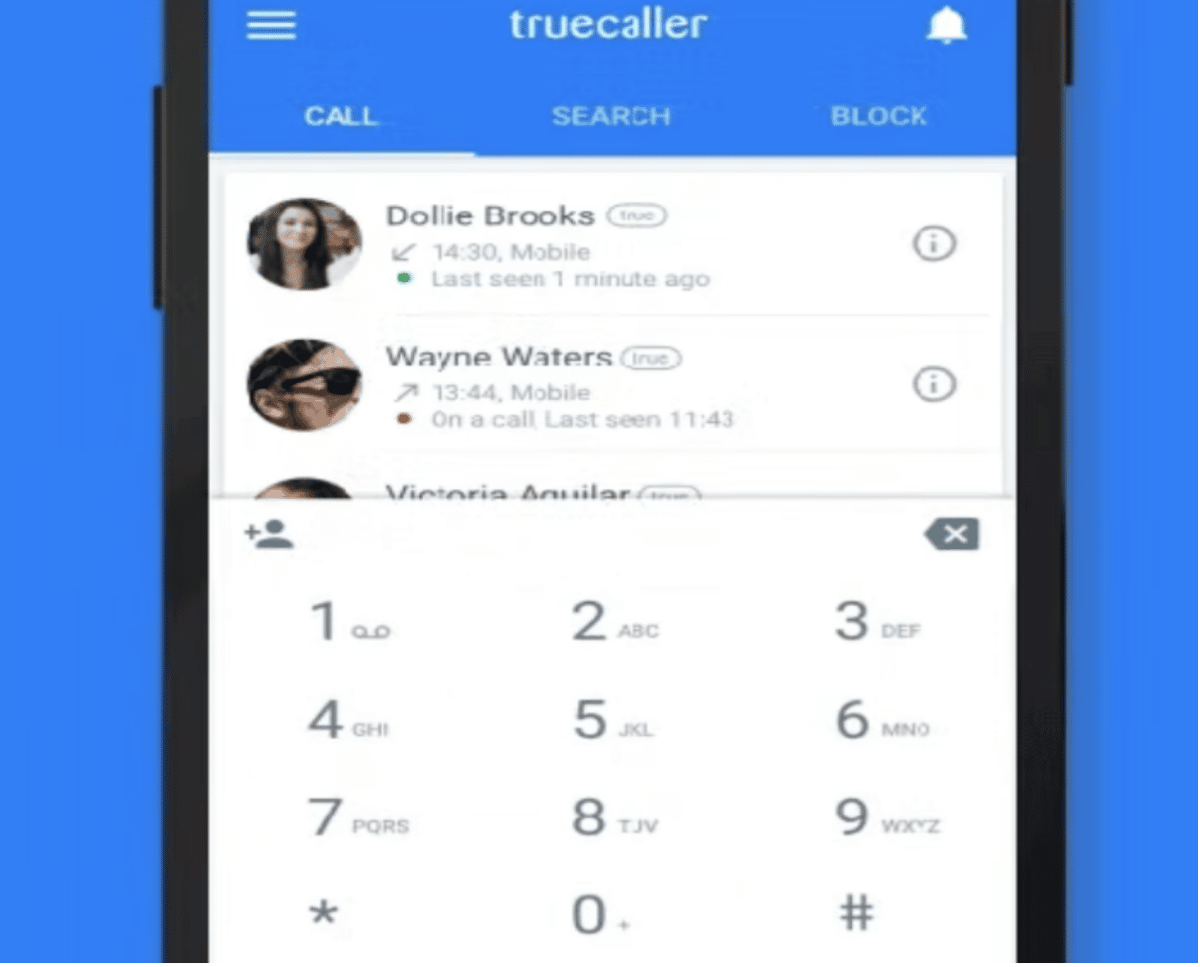 If you've ever found adding prefixes to local and international calls time-sapping, Truecaller offers you a way out. Truecaller dial assist automatically adds the correct local and international prefixes to your phone numbers. It does this when dialing, so you don't have to enter a country code before making an international call. You can enable the dial assist feature through the following steps:
Navigate to settings
Click on the calling option
Check dial assist under notifications
Toggle it on to enable the feature
But remember that if you have contacts saved with their local and international prefixes, the dial assist can cause conflict. In that case, you can disable the feature for prefixed contacts.
4. Screen Calls With AI Assistants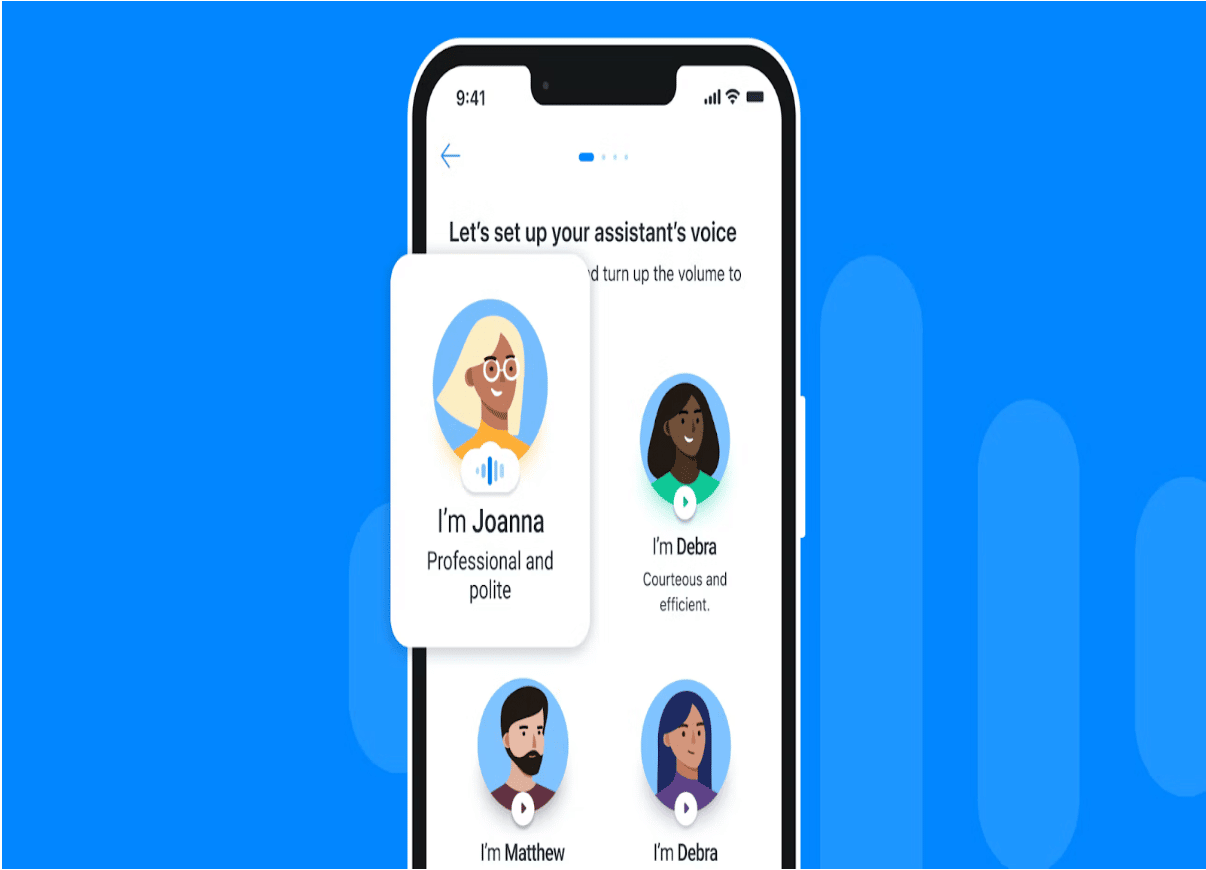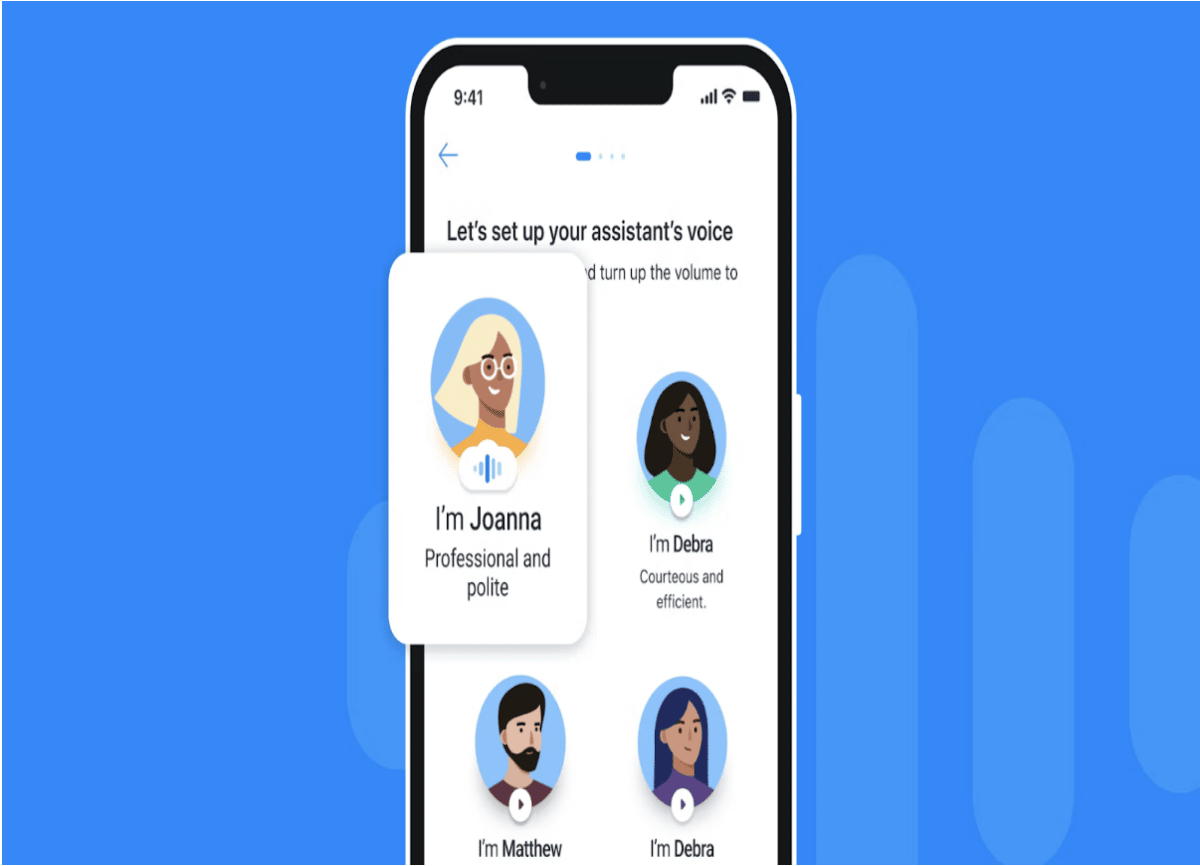 Truecaller Assistant is the newest addition to the app's exotic features. It's based on the fact that some calls are unavoidable. No matter how much you try to ignore them, you can't because these are calls from deliverers, tradespeople, and recruiters. So what Truecaller Assistant does is help you screen calls and inform you of their priority. It works this way:
A call comes in, you're suspicious
You decline or fail to answer it
It gets forwarded to your assistant
Assistant answers and screens the caller
You see who's calling and why
The assistant will prompt your caller with a voice-to-text automated response stating your use of a screening service. When the caller replies with their intention, you see the entire conversation on your screen.
5. Make Ghost Calls in Incognito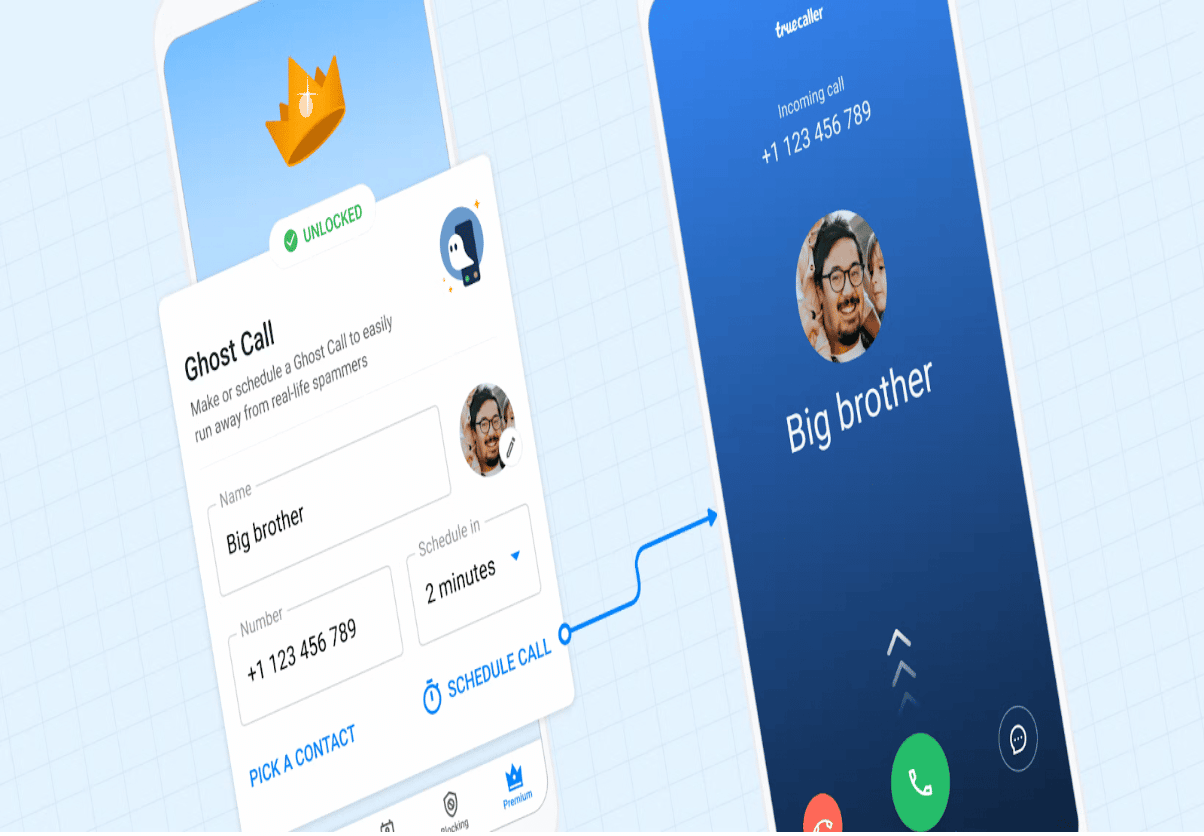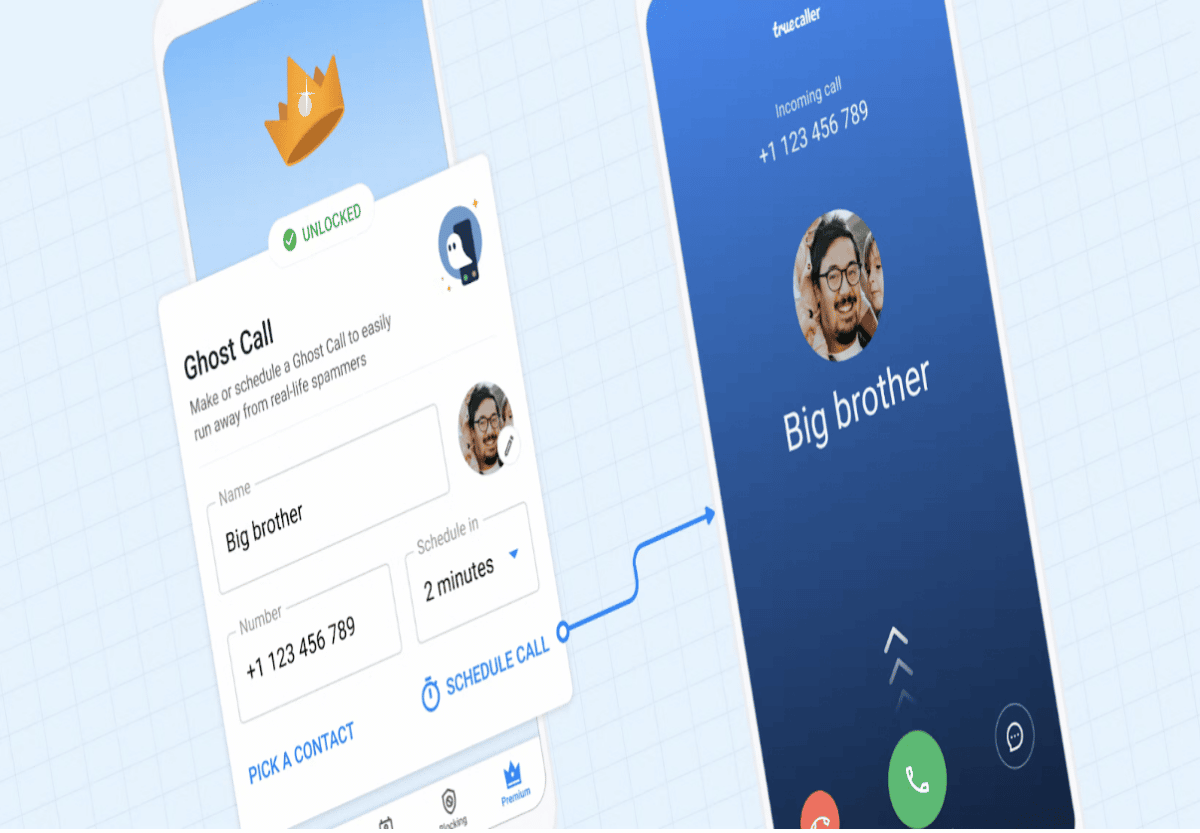 You'll agree that making and receiving calls are generally private matters. But sometimes, you get calls that make you feel boring, awkward, weird, or dreadful. At such moments, Truecaller offers you a bail-out with ghost calls in incognito mode. In this mode, you can view others' profiles without them seeing you and make calls without revealing your caller ID. To enable this feature, do the following:
Open the premium tab
Scroll down to ghost call setting
Set a name, number, and call minutes
Pick a contact on your list and call
When you call, your phone rings the usual way at the other end, and the entire conversation is yours. Know that the feature is premium, so you may need to pay a fee. The call length is capped at thirty minutes, meaning you can't go beyond that limit.
6. Customise Call Notifications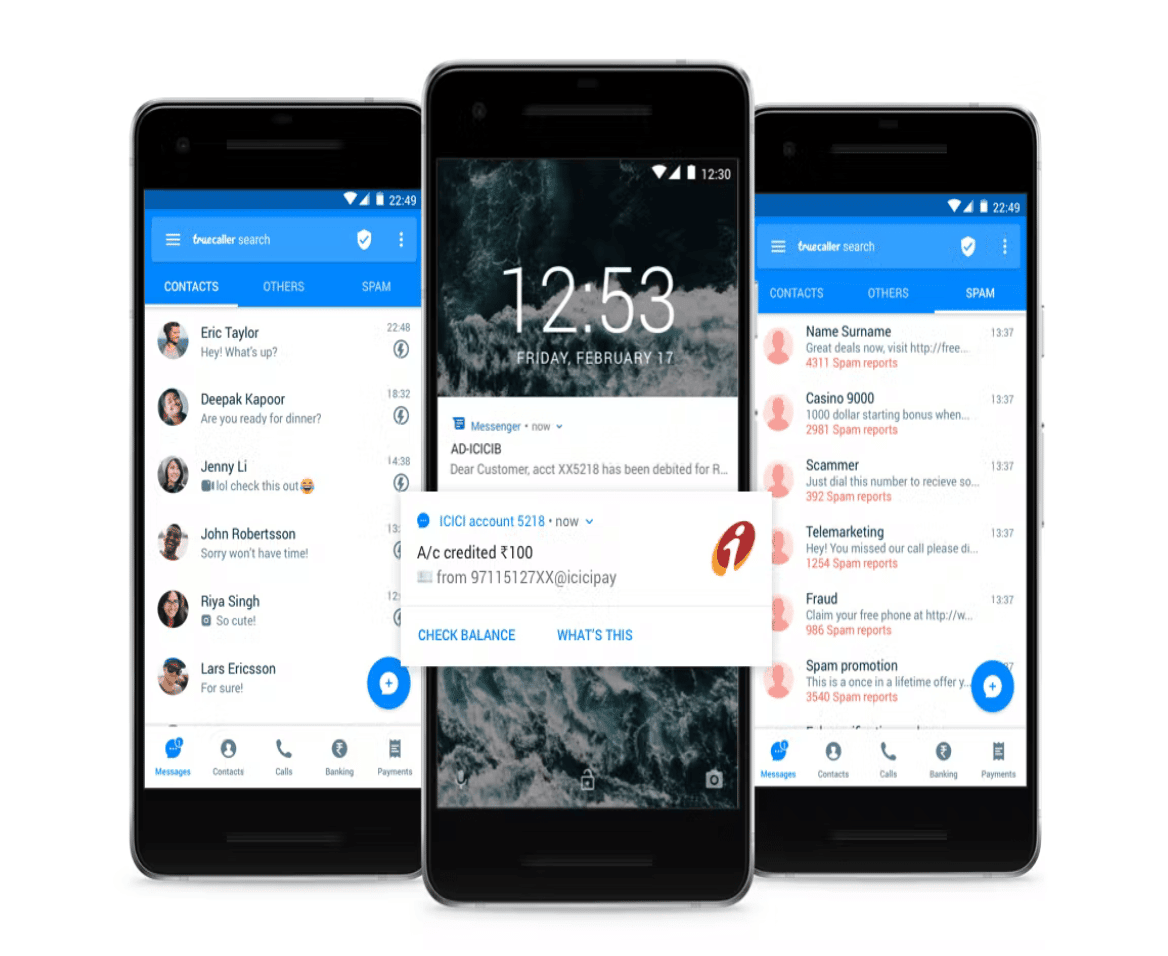 Missed call notifications, reminders, and call alerts are all included with Truecaller. Missed call notifications show the name and photo of the person who called you. You can also see who has been calling you lately. The reminder feature allows users to get a notification when they forget to call back someone important. To customise Truecaller call notifications, do the following:
Navigate to settings
Click on the calling option
Scroll down to notifications
Toggle on call alerts, missed calls, and remind me of missed calls notifications
You can set up alerts for specific numbers or contacts to notify you immediately if they try calling you. You get notified with different ringtones or message sounds for every notification depending on if it's a call or text.
7. Manage Blocking Options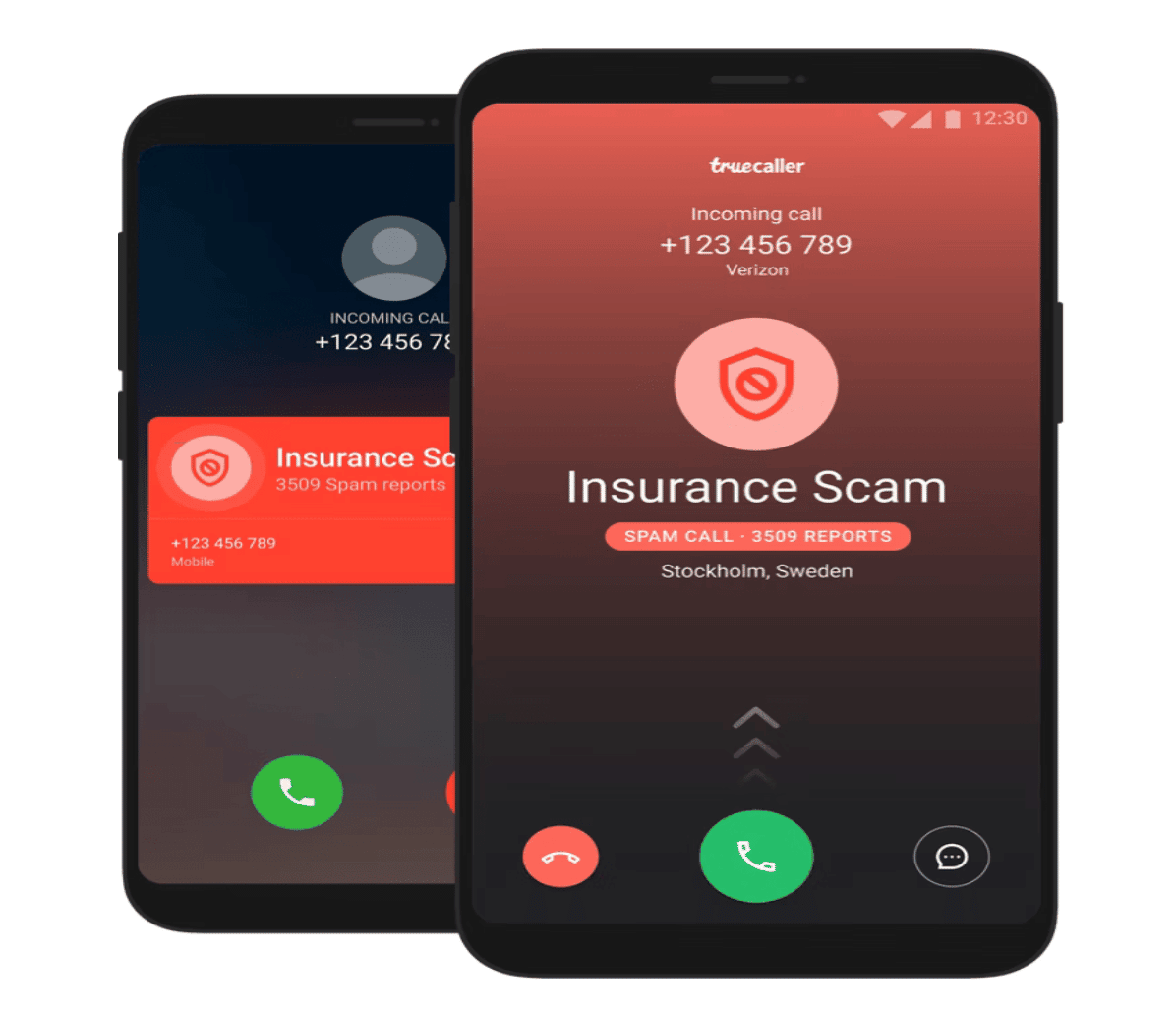 Have you ever been annoyed by unsolicited calls from scammers, telemarketers, or spammers? Truecaller allows you to block these unwanted calls with just one tap. It lets you block top spammers and telemarketers, hidden numbers, unwanted foreign numbers (international calls), and numbers not in your phonebook. You can choose any of these options that apply to you by following these steps:
Navigate to settings
Click on the calling option
Scroll down to block under dial assist
Toggle on the block feature you want
You can block a contact manually by entering the number and name. You can get notifications for blocked calls and messages by toggling them on. If you change your mind and decide that you want to unblock someone on Truecaller, you can do so by going to the manage block list section of your block setting.
8. Use Dark Mode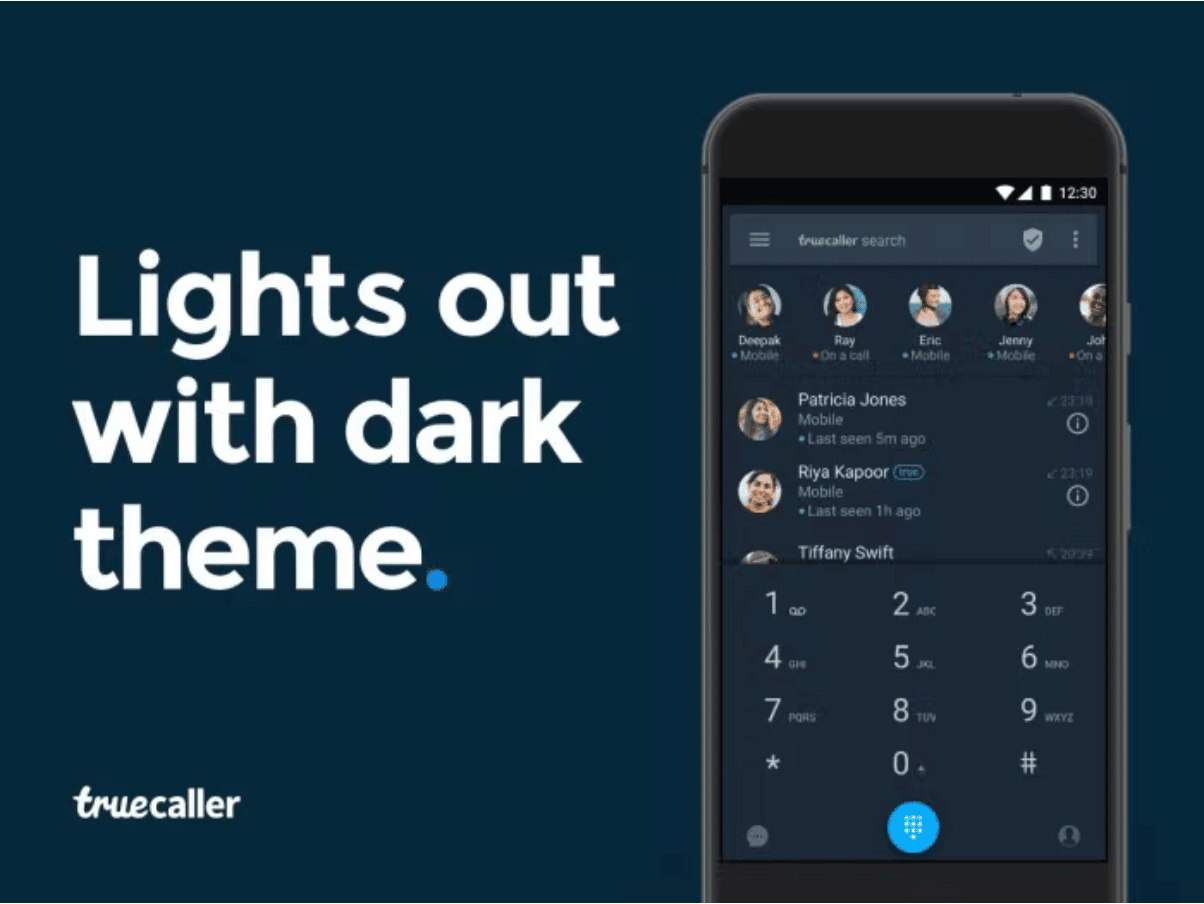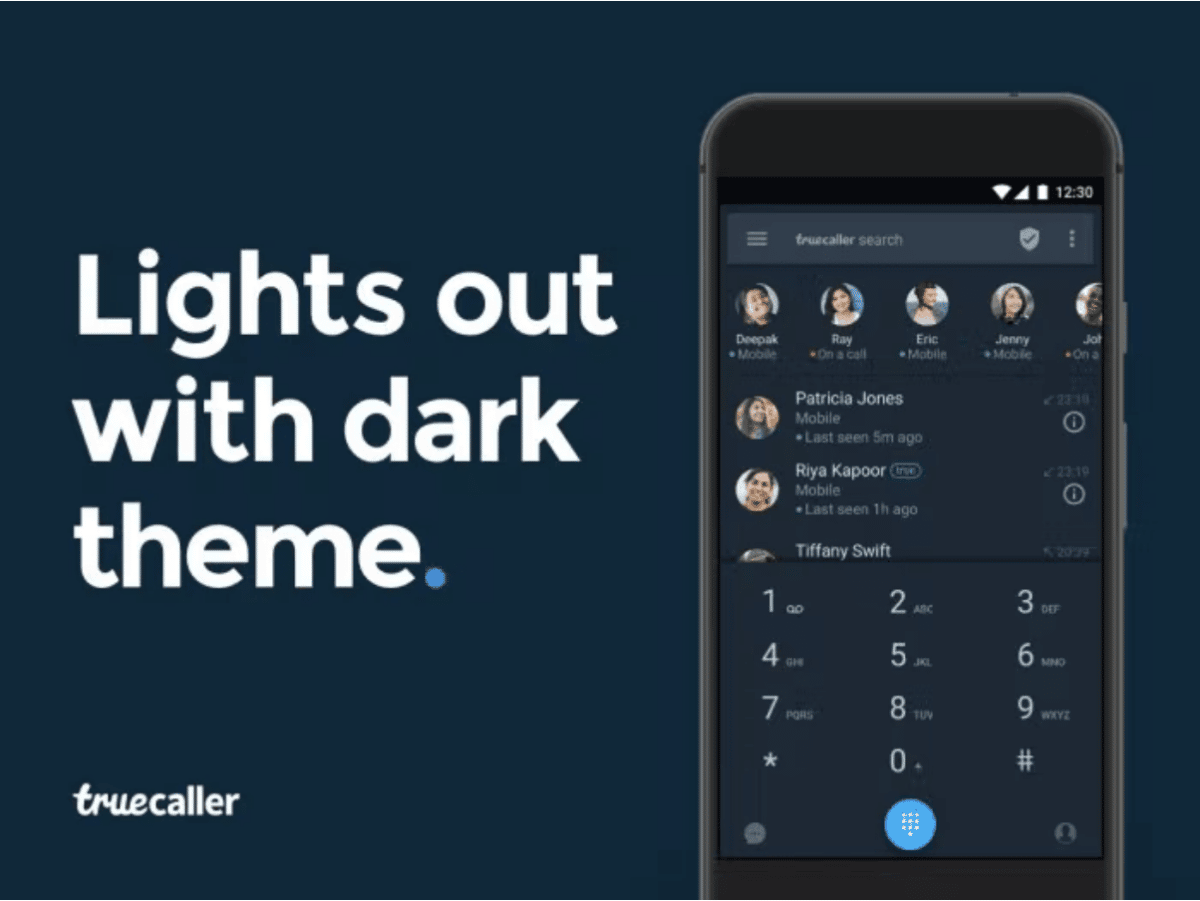 Truecaller allows you to change the app's default theme to dark mode. The default theme comes with bright blue rays from your screen that can affect your eyes. You can modify this under the settings menu. To change your Truecaller app to dark mode, do the following:
Click on the three-dot menu tab (topmost upper right corner)
Click on Settings
After that, click on Appearance
Under this, select Dark mode
You can also access this setting under your profile. Click on the Contact or avatar icon, locate Change theme, and select Dark mode.
9. Get Verified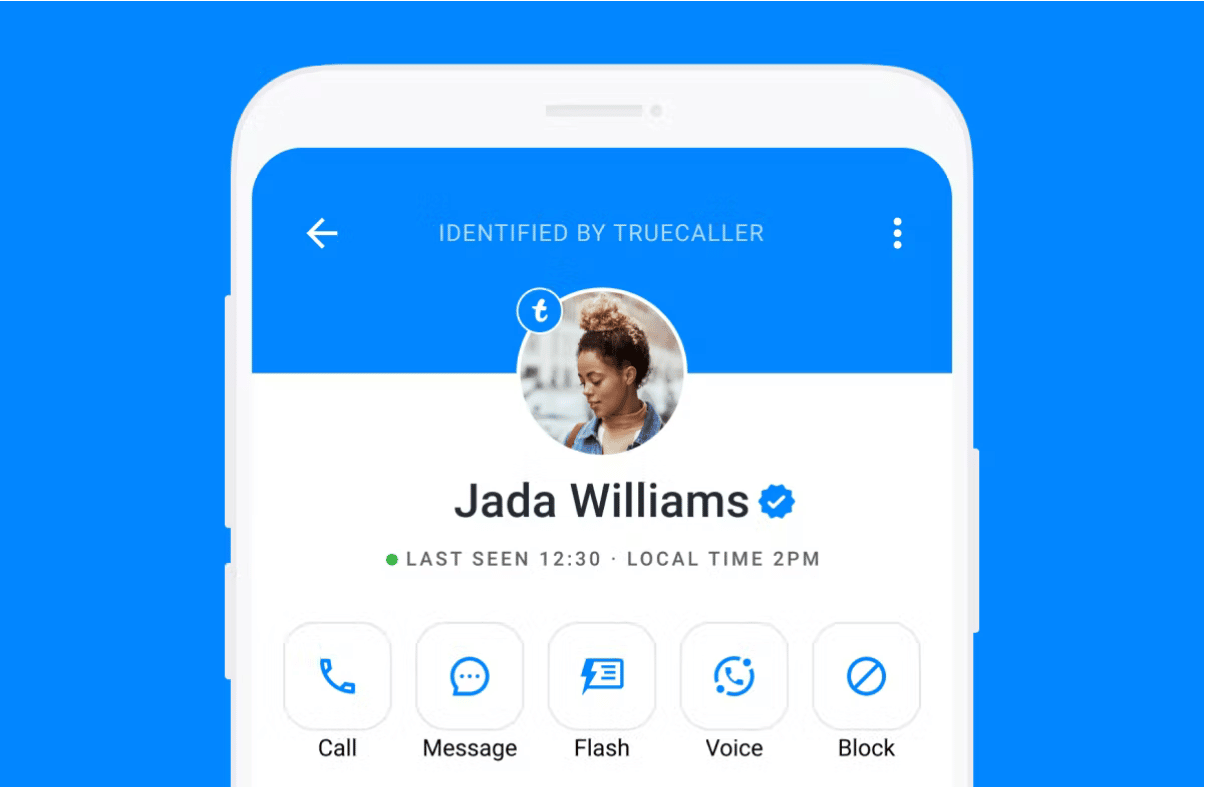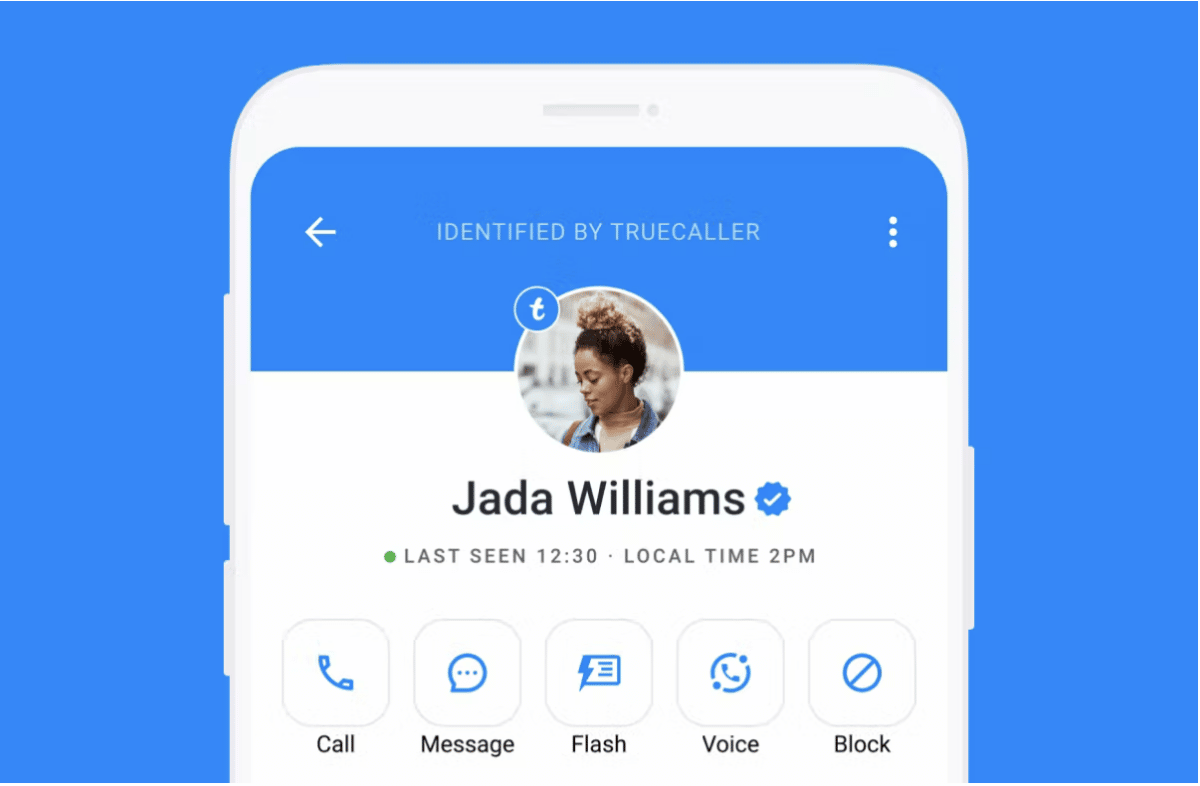 Need proof that your contact profile is genuine and professional on Truecaller? Get verified. The verification badge is an emblem of pride and social benefits. Like other social media verification processes, verifying on the app takes time and vetting. You can get verified with a blue badge on Truecaller through these steps:
Click on your profile or avatar icon
Complete your profile details
Connect your profile with your Facebook or Google
Await your verified badge
There's also the green verification badge for business contacts. To get this, you'll need to subscribe to Truecaller business and ensure your profile details are complete and genuine.
10. See Who Viewed Your Profile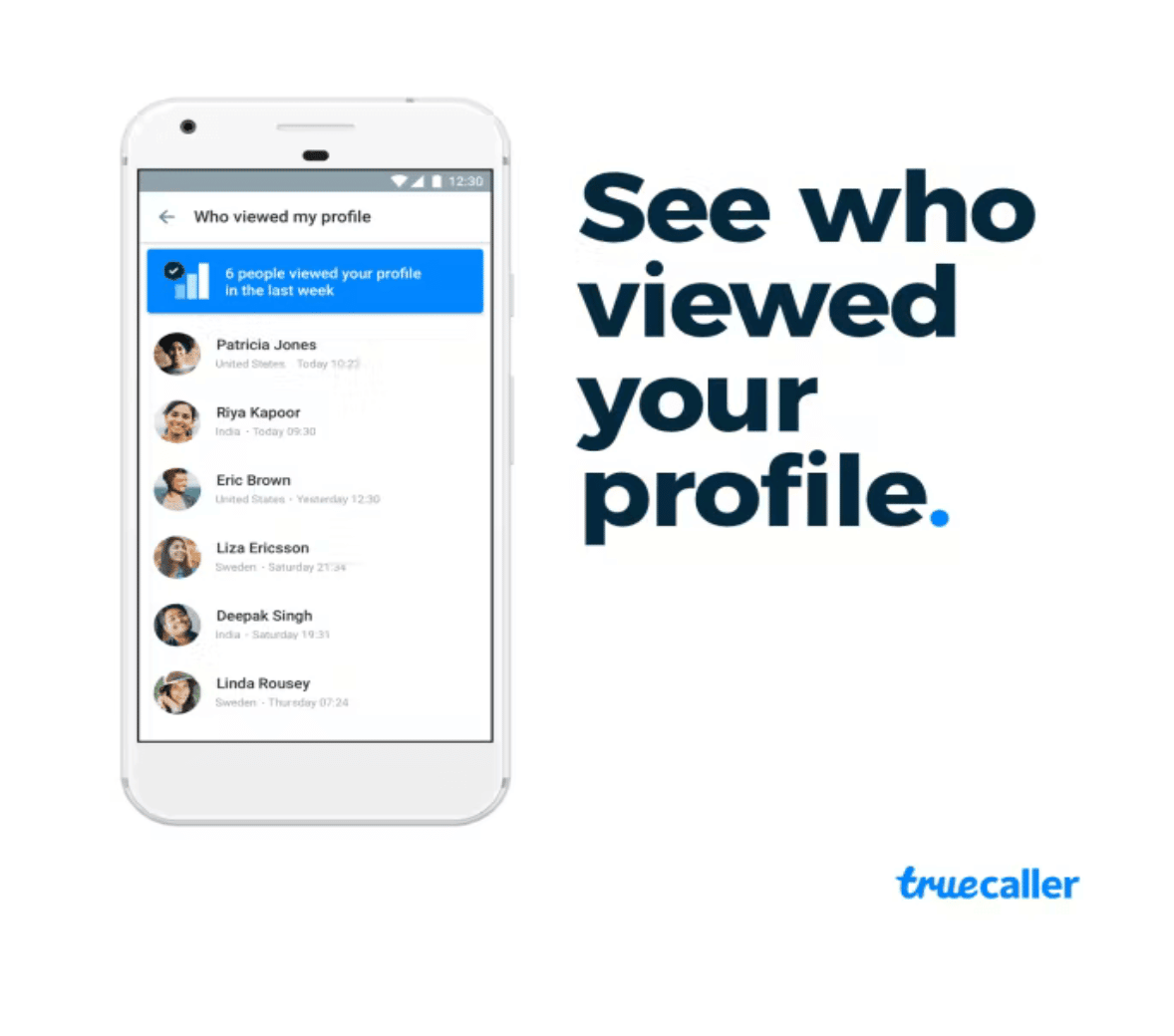 Once you've become an avid Truecaller user, you can't miss the notification saying, "someone has viewed your profile." This means someone has searched for your profile on the platform through your name or number. To check the number or kind of people that have viewed your profile on Truecaller, do the following:
Click on the notifications you received
Or click on your contact or avatar icon
Then click on "who viewed my profile"
It's pretty much straightforward. The only flaw is that the feature is part of the app's premium services. Therefore, you'll need to subscribe to Truecaller premium before seeing the results.
11. Set Up Automatic Inbox Cleaner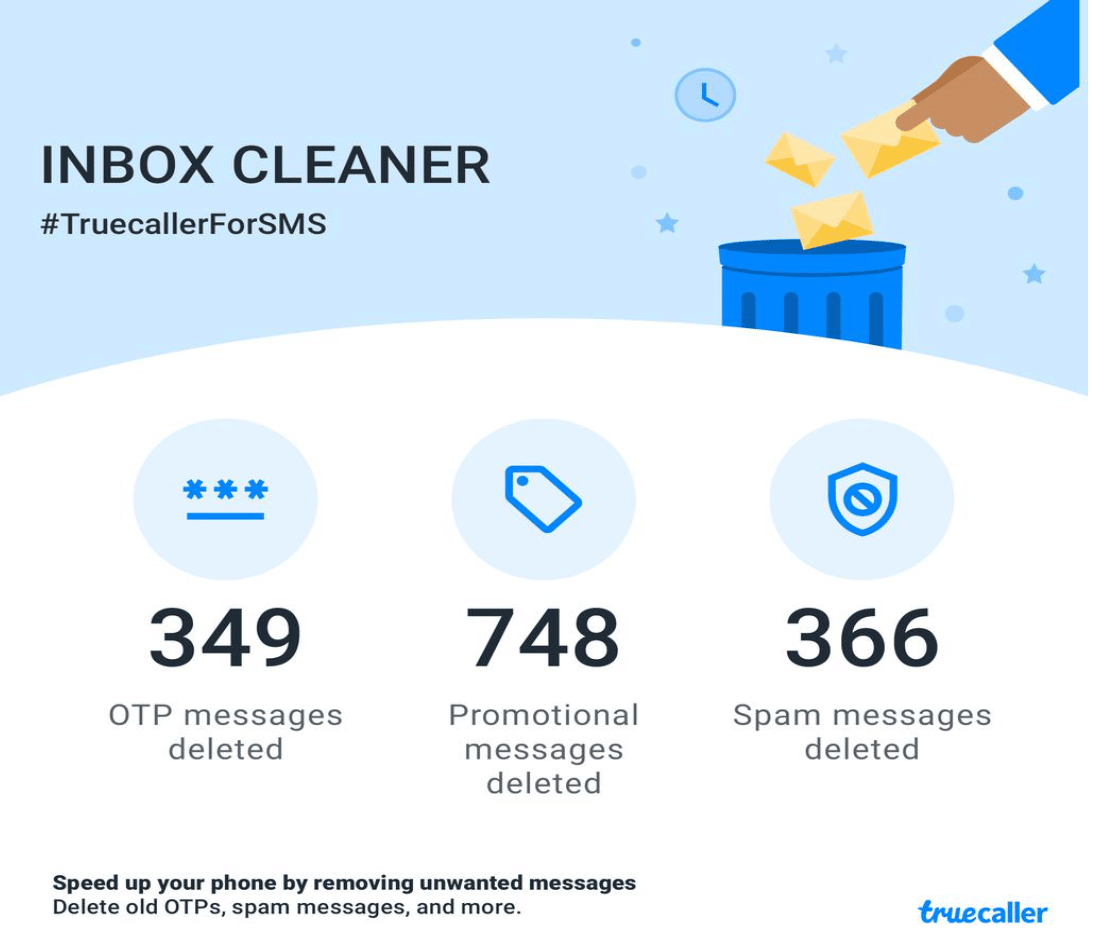 With Truecaller Inbox Cleaner, you can quickly delete old OTPs and spam messages from your inbox. You can also turn on automatic inbox cleaning so the app will remove messages after they've been in your inbox for a certain amount of time. To set up Truecaller's automatic inbox cleaner, do the following:
Go to main menu or click on your contact or avatar icon
Locate inbox cleaner under manage blocking
Find and toggle on automatic clean up
You can view the last clean-up to see the number of times your Inbox has been cleaned up. It includes all deletions, archiving, and marking as read. There is also an all-time clean-up statistic for the number of messages cleaned up.
12. Get Guardians for Family Safety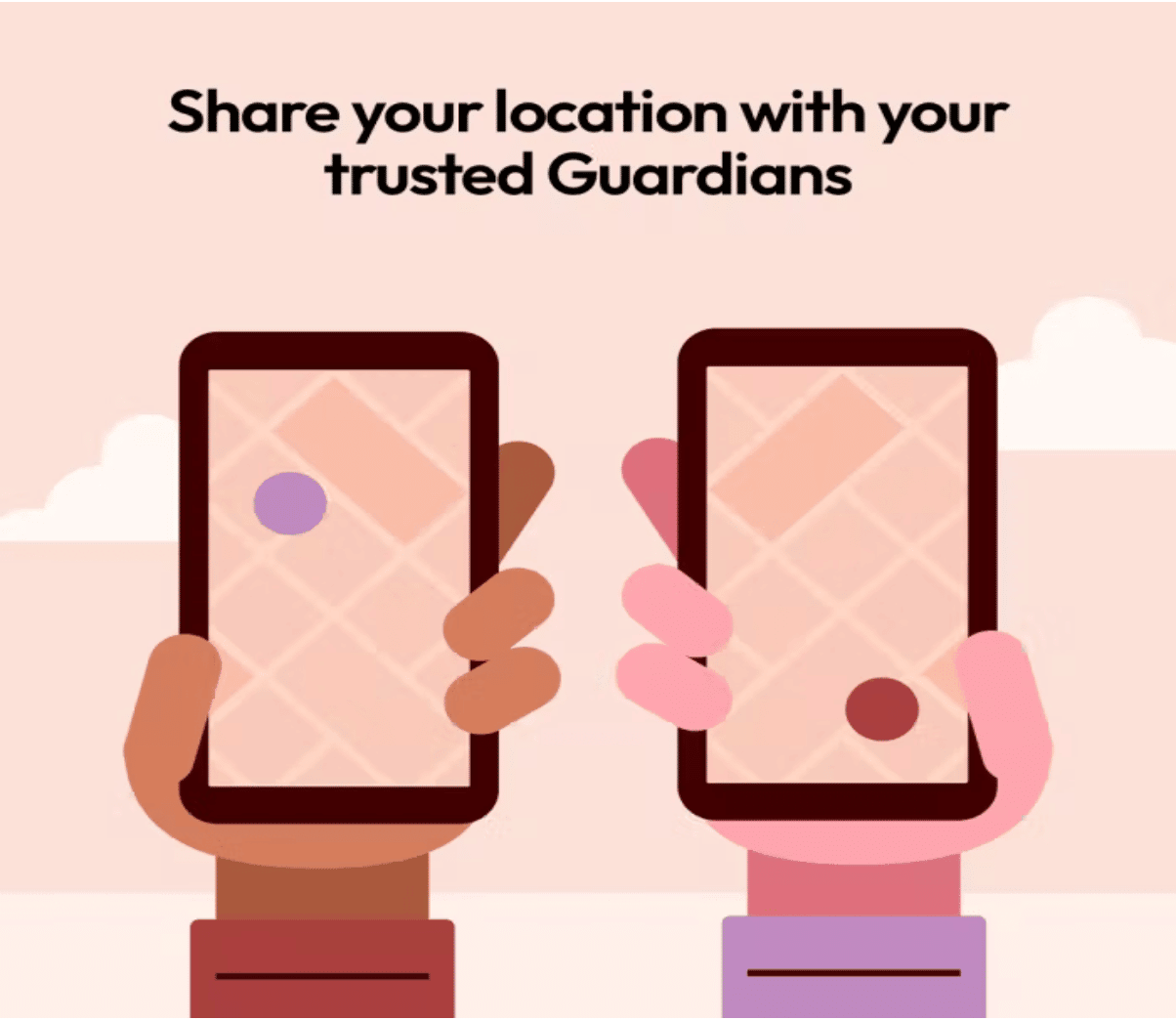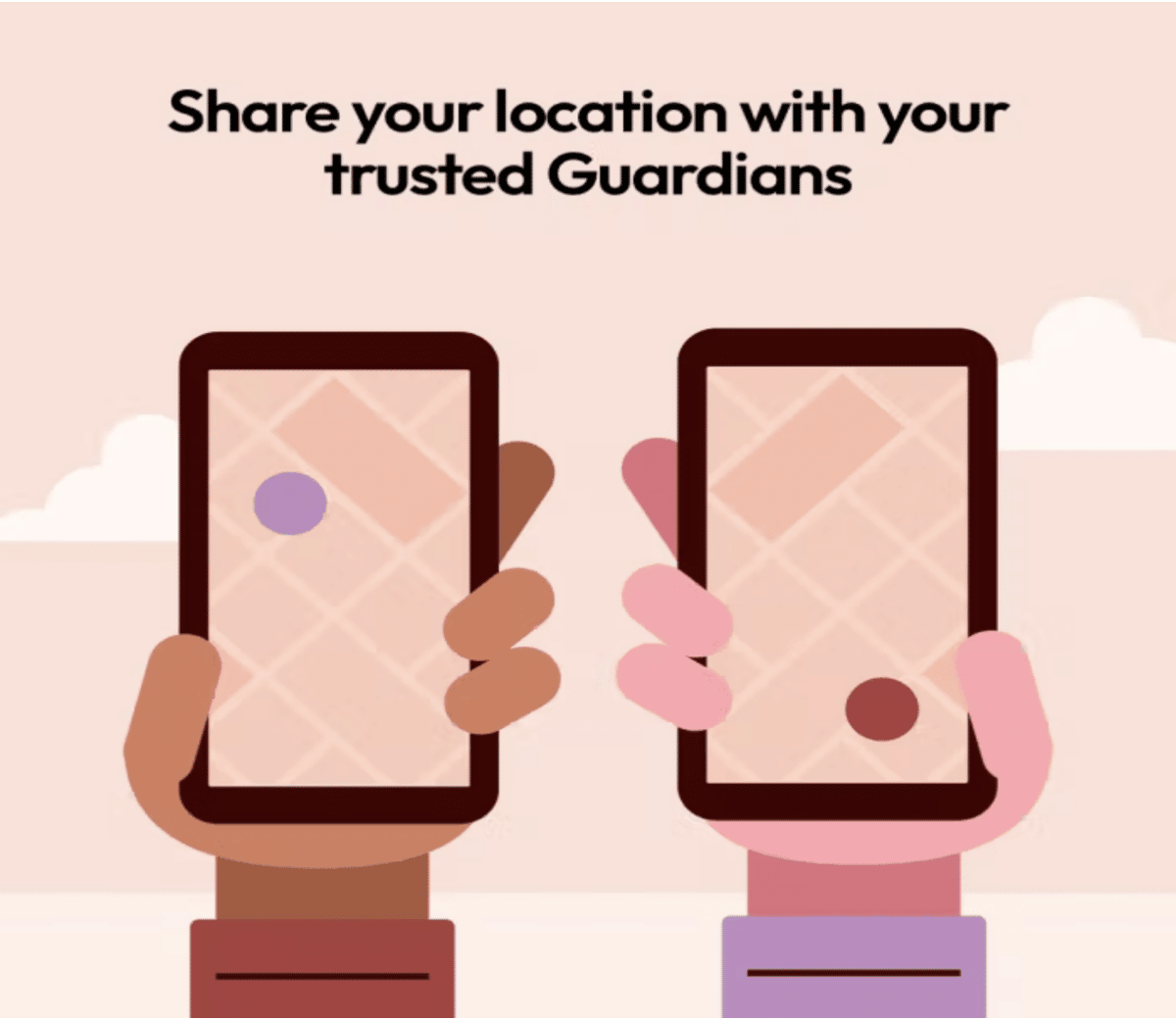 The Guardians app is Truecaller's answer to personal and family safety. It's an entirely different app, which you can download from Google or Apple Store. Still, you can access it on Truecaller by signing into the app and verifying your phone number if you're not already a user. Guardians by Truecaller ensures your privacy by requiring only three permissions:
Location (to help the app track your journey)
Contacts (to select and invite your trusted guardians)
Phone permission (to show your phone status to your trusted guardians)
According to Truecaller, you're in complete control of the app. You can share and stop sharing your locations with your guardians. If you choose to share and find yourself in an unsafe place, tap the emergency button to notify your guardians of your situation and whereabouts.
13. Install Open Doors for Easy Chat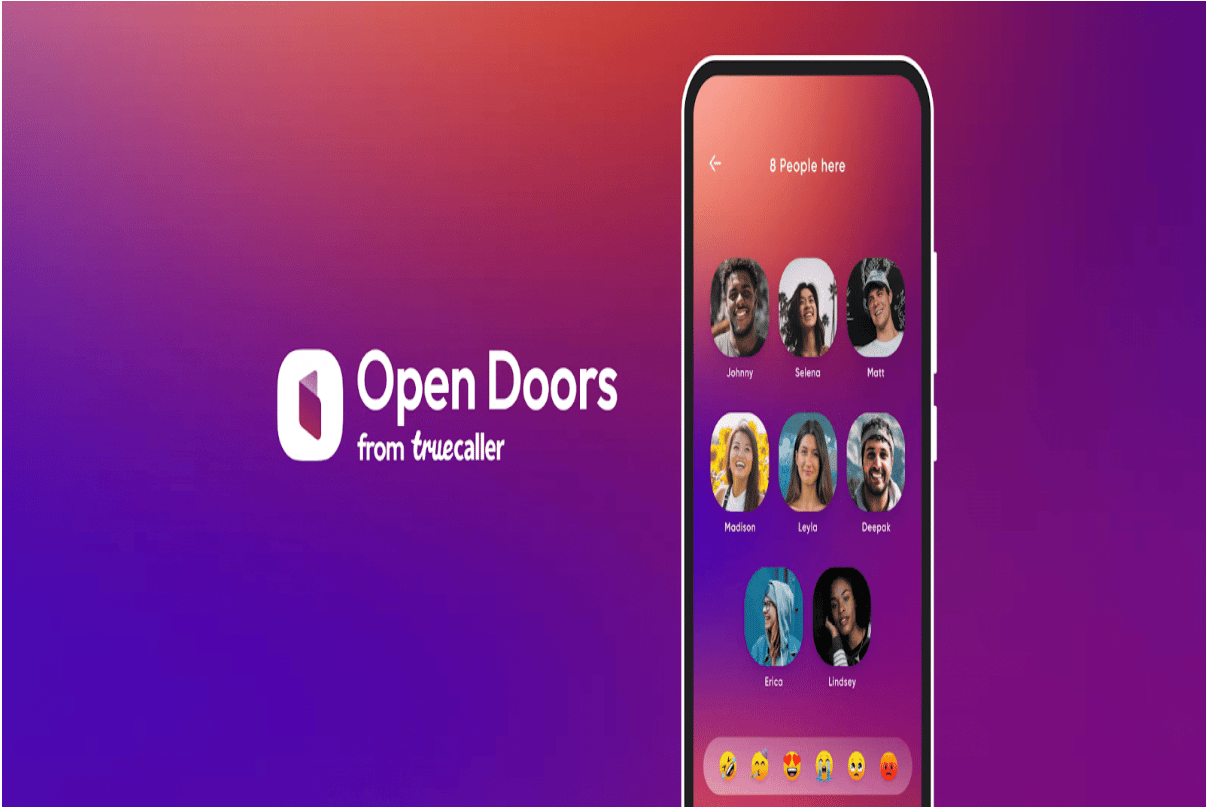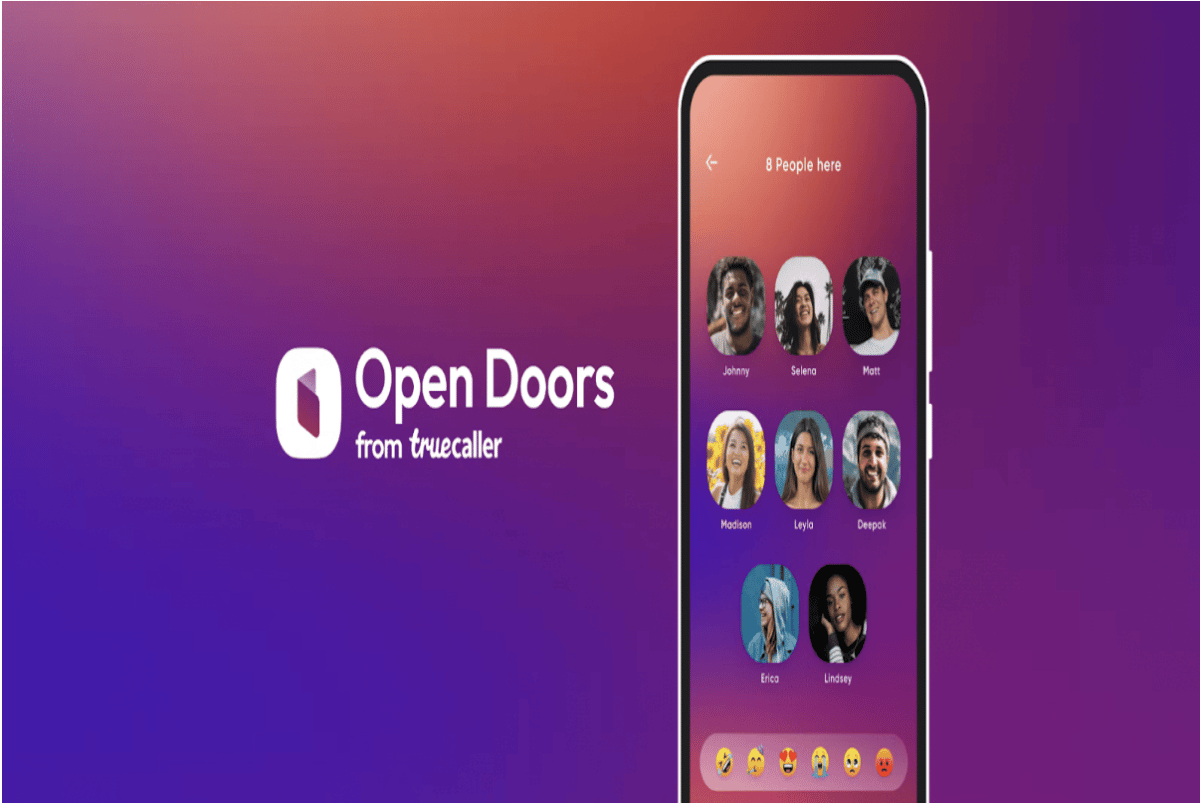 Early this year, Truecaller launched an app for a live audio conversation called Open Doors. For simplicity, the app doesn't require invites, rooms, forums, recording tools, or fancy social app features. The goal was to keep the platform as simple as possible, using the network effect to connect friends. To use Truecaller Open Doors, follow the steps below:
Download the Open Doors application
Sign up with your Truecaller number
Start or join the conversation
Open Doors' conversations are in real-time, moderated by the community. Your audio chats are safe as they're not stored on your phone or recorded. So, no one can listen to your private conversations without you knowing.
14. Control Privacy Center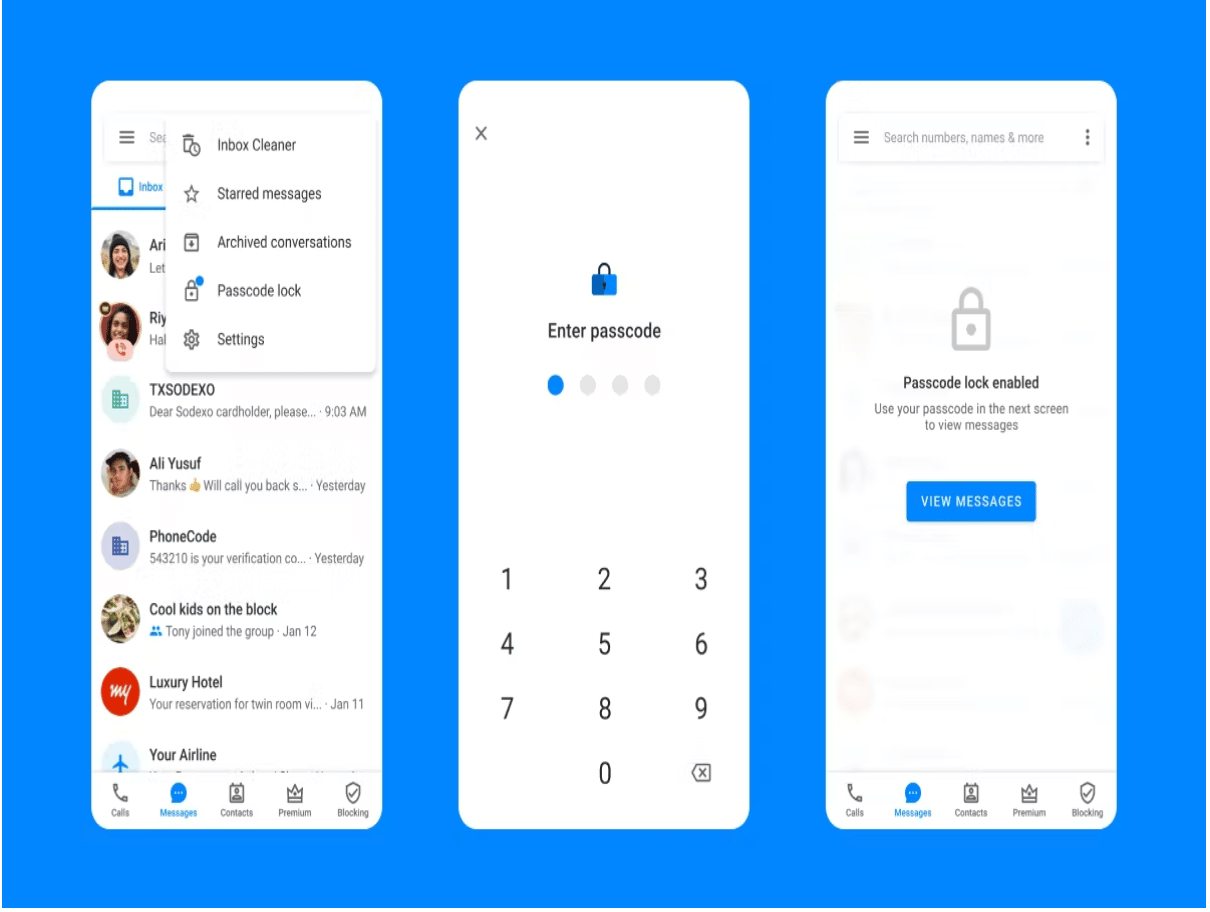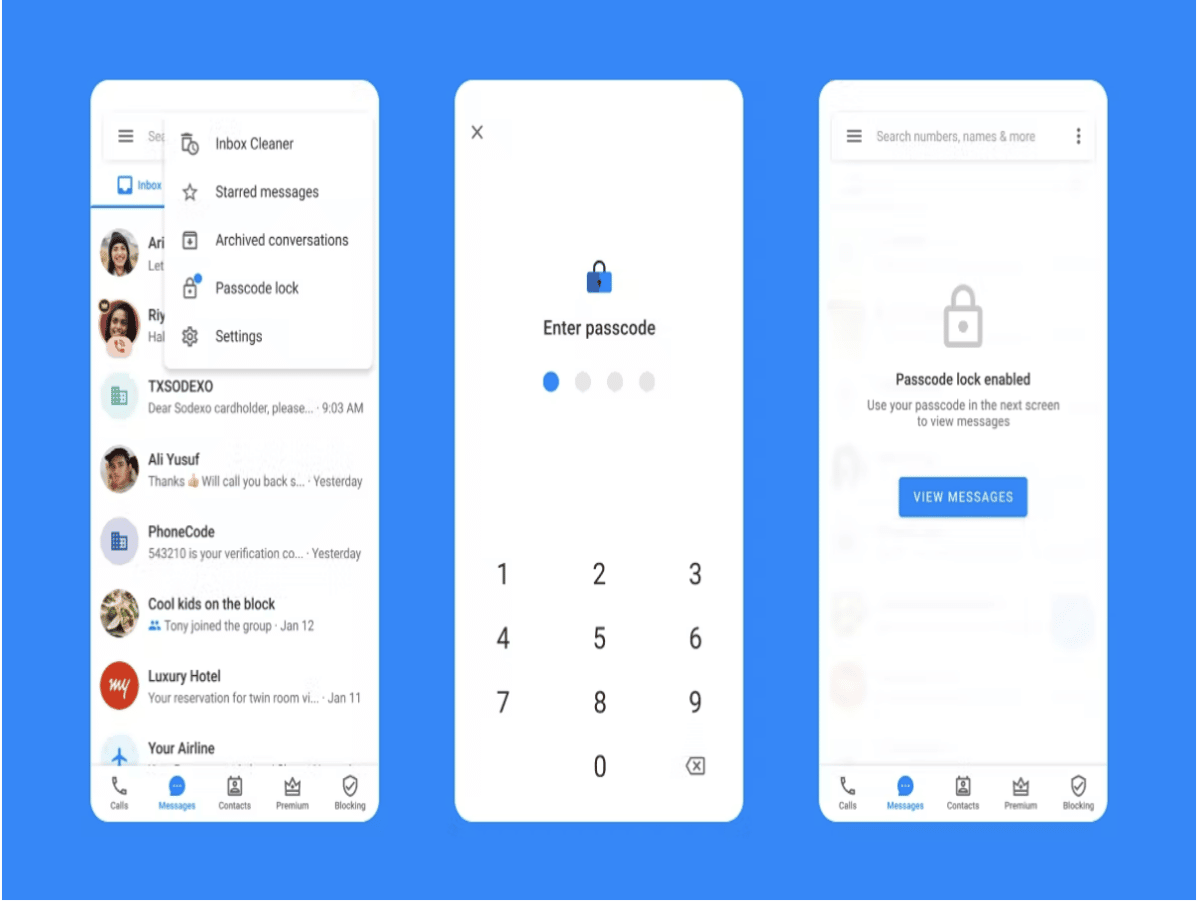 Contrary to what the internet says about Truecaller and customer data, it's one of the safest platforms you'll get to know. Thanks to its privacy center that allows you to control your privacy fully, the app ensures proper data management. With Truecaller privacy center, you can:
Show you're unavailable when busy
View profiles privately
Allow Truecaller to analyse call patterns and improve spam detection
The privacy center allows you to control ads' appearance by turning on and off ad personalization. You can also manage data by downloading, rectifying, and restricting data processing.
15. Back-Up to Google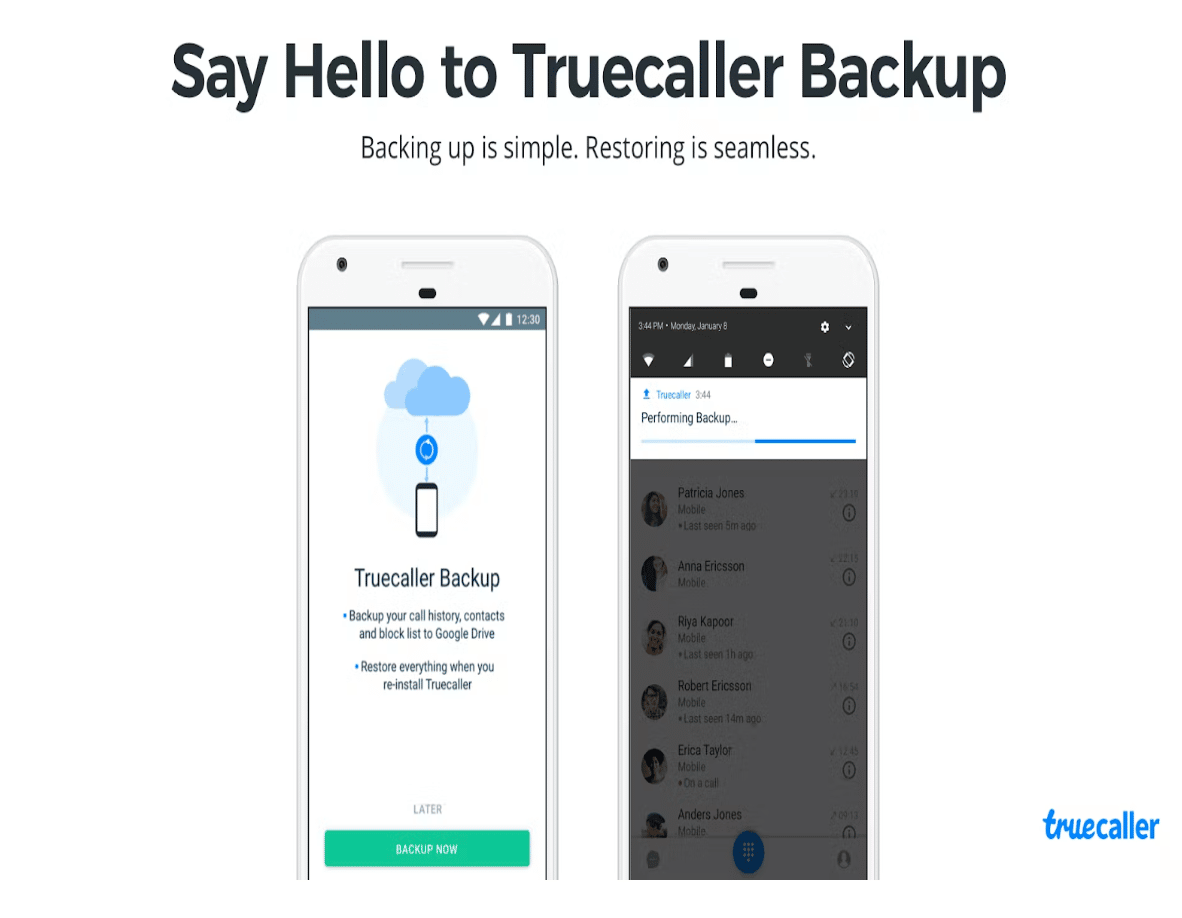 Truecaller Backup lets you back up your Truecaller data to Google Drive, so you can restore it when needed. You can back up your call history, contacts, messages, media, and block list to Google Drive. You can also back up video attachments in your conversations. To back up on Truecaller, follow these steps:
Navigate to settings
Scroll down to backup
Explore the many backup options
You can set your backup frequency to never, daily, weekly, or monthly. The app will prompt you to back up over Wi-Fi or Wi-Fi/cellular. So ensure you have enough space on your phone for the backup.
Last Word: Downloading Truecaller
Truecaller is an app that has been around for over a decade, but it's still one of the best apps on the market. If you haven't downloaded it yet, you should do so. It's available for Android and iPhones, and you can get it on their respective app stores. This app can block unwanted calls, view your call history, search for unknown numbers, and more. The best thing about Truecaller is that it is completely free of cost. You don't have to pay anything to use this amazing app on your phone.