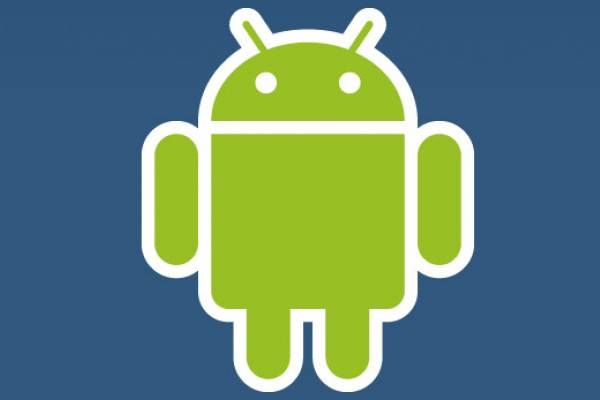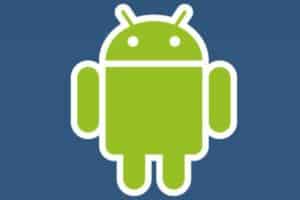 Although the iPhone has been the "it" phone for some time, the Android is not set on second place. In fact, the Android has generated a major threat. In a struggle to compete, Apple has even resorted to lowering their prices on the iPhone. While Google and Apple continue in their phone war debacle, the customers are taking first place. As a result of the battle, hundreds of amazing Android Apps have been developed for consumer pleasure and convenience.
If you own an Android powered phone, you may be wondering which Apps to download. Here is an organized list detailing the 100 best Apps available. From business to music and for everything in between, you are guaranteed to uncover an App that will make your life a little less hectic and a lot more rewarding.
Entertainment


There is no such thing as too much fun! Check out the top 10 most entertaining apps.
1. GTunes Music- This is a simple ringtone search engine minus the fuss, purging any extra information overload.
2. Ringdroid- Say "Bye, Bye, Bye" to irritating ringtone apps. This app allows you to segment mp3s on your memory card to create custom ringtones.
3. Movies- Powered by Flixster for the flick viewer. This app is easy to navigate and practical. Some of its features include what films are playing, local show times, and even reviews. Find the perfect movie for date night and purchase your tickets here, rather than waiting in those pesky lines!
4. IMDb- Easy to navigate wrapper for IMDb.com allows you access to your favorite tv or movie quotes at the touch of a button. Put to bed those disagreements on who played who, and amaze your friends with how quickly you can accomplish five degrees of separation for Kevin Bacon.
5. Solo- This guitar app will allow the soloist in you to practice anywhere with ease for just $3.95. Where other guitar apps have tried and failed, this one has succeeded. There is a free limited version available. In the limited version, you receive a portion of the chord library and access to multitouch support.
6. DirectTV- If you have DirectTV, this app could prove useful. Control your DVR from anywhere, so you never miss your shows because of a late work night or a sudden change in plans.
7. Caller ID Faker- You cannot take the prank out of the prankster, and with this app, you won't have to. It allows you to feign a different number to your marks caller ID. The only downside is that there is a two minute maximum on free calls.
8. Steamy Window- Stuck in the air port and have time to kill? You can steam up your screen by blowing into the mic and wipe it away with touch. If only defogging your windows could be this fun!
9. Background– Sick of the same boring background? With this 10,000+ gallery of backgrounds to choose from, you can have a different background daily.
10. Insult Generator- With this app you can create the craziest insults on the fly! The database allows you to modify existing insults and to choose the target of your insult.
Business:
Wish you had some good Apps to help you take care of business tasks? Have a look at these.
1. Wikitude World Browser- Never again be unprepared for that out of town business dinner. This app helps educate yourself on the culture around you, wherever that may be. Last year, it won best augmented browser.
2. Documents to Go- Great for office work on the go! View documents such as Word and Excel files for free using your Android device. To unlock functionality enabling you to edit and create within a document, purchase a key for just $14.99.
3. Bump- This app makes exchanging contact information as easy as bumping into an old colleague, literally. No more frustration when trying to exchange info in a loud location or when your fingers cannot seem to meet the correct numbers. With this app, you can swap contact information without lifting a finger. All you have to do is take two phones that both contain this particular app and bump them together.
4. MapQuest- Forget purchasing a GPS unit for your car. Forget a subscription to your carrier's navigation app. This app will be well worth your Android purchase, especially when traveling outside the office. It even includes voice guided directions!
5. Currency- Money. Money. Money. With this app, you will always know what your business venture is worth! It contains daily updated exchange rate information for currency used within international markets.
6. You Keep Your Money- This app is budget friendly. With this collection of apps, track your expenses and visualize your spending utilizing easy to analyze graphs.
7. Fake-a-Call- Hard to stay awake in another drawn out meeting? Set a call to an opportune time (like you would an alarm) and conveniently excuse yourself to take the fake call.
8. Google Voice- Often referred to as the best VoIP app on Android. Jam packed into one app is text notification, voicemail transcriptions, number consolidation, and much more!
9. Dropbox- Bring the office outdoors. With your Dropbox account you can store and share files through your phone.
10. Tasker – This is automation at its best. Set conditions such as time, phone orientation, and particular app use under which apps start and stop. Change volume levels and much more. There are more features than we have space to mention.
Games

Android Apps are transforming your phone into a gaming system. Step aside Mario Brothers.
1. Angry Birds Space – After a giant claw kidnaps their eggs, the Angry Birds chase it into a wormhole and find themselves floating in a strange new galaxy – surrounded by space pigs! Luckily the Angry Birds have super powers of their own.
2. Temple Run – The addictive mega-hit Temple Run is now out for Android! All your friends are playing it – Can you beat their high scores?
3. Bubble Blast 2- A bubble game with Bejeweled tendencies, this game involves chain reactions. You simply click on bubbles to eliminate them.
4. Robo Defense- This is as good as it gets for a tower defense game. It is one of the most popular games no doubt because of its responsive gameplay, awesome graphics, large maps, and achievements.
5. Fruit Ninja- First seen creating a firestorm on the iPhone, Fruit Ninja is now a hit on Android. Slice up fruit like a Ninja.
6. Alchemy- Captivate the creator in you! This Zen-like game allows you to combine earth, air, water, and fire along with their products to create over 200 new elements.
7. Angry Birds- This is a game for the strategist. Use logic and force to help angry birds wreak havoc on the pigs. Use their powers to destroy the pigs' towers. Move over big bad wolf; no huffing and puffing necessary.
8. Wordfeud Free– This crossword app allows you to play with either friends or strangers. Clearly, this is Android's response to Words with Friends. You can even respond to chat messages as you play.
9. Live Hold 'em- You may have already played this app on facebook prior to purchasing your Android phone. With use of any Android device, you can play the best live poker game on the market.
10. Solitaire- Say farewell to boredom. This app has 4 common simple, solitaire games.
11. My Blackjack- This is not your ordinary blackjack game. With this app, you are capable of turning on and off the rules to play blackjack your way. This is a game for all the rule-breakers and history-makers.
12. Blocked Traffic- Quite possibly a fun game to play while you yourself are stuck in traffic. Move the other cars out of the way to get a car on the third line out of a box. The challenge comes in avoiding construction areas.
Social Networking


From Facebook to LinkedIn, these are the best Apps to network and stay connected.
1. TweetDeck– This is an app for the multi-tasker who wants to combine Twitter, Facebook, and Foursquare into one app.
2. Facebook- The one and only. This is the official app for world's largest social networking site, and it typically comes pre-installed on most Android phones.
3. Foursquare- Unlock discounts for letting people know where you are at in the world. This is a position-based game that allows you to stay in touch by location. This app makes it easy to meet up with friends when you happen to be right around the corner running an errand.
4. Tweetcaster- Whatever your expectations are for this Twitter app, soon you will be tweeting about how they were far exceeded.
5. HeyTell- This is a great app if you have friends who are also HeyTell users. You can turn your Android phone into a Push-to-Talk phone with this app. You can even send encrypted messages with the option of location to other HeyTell users.
6. Myspace Mobile- Myspace, the stepping stool to Facebook, still has some unique artists and other noteworthy features. If your membership is still active, this is the official app for mobile use of Myspace.
7. Picassa Tool Pro- If you are into photo sharing, this is the app for you! Become a user of Picassa, to access and share your photos.
8. SyncMyPix- Sometimes social networking sites like Facebook have issues with syncing profile pictures correctly. This app is a quick remedy to what could have been an irritating reoccurrence.
9. Google Buzz Widget- The widget app makes it easy to post from your home screen directly to Google Buzz, the social networking tool which was integrated into Google's web-based email program. You can even add photos.
10. Photaf 3D Panorama- With this app you can create a 3D panorama of a picture, and even upload it to facebook. It features automatic image stitching.
Sports
Eat, sleep, and breathe sports? Get physical with these apps.
1. ESPN Scorecenter– ESPN, more like ESP for scores. Stay updated on the latest scores with ESPN's vast coverage.
2. Live Scores– For those who just want the numbers, without all the details and the hype, look no further than this app.
3. MMA News Arena– For the lover of great apps and great fights, this app will give high quality news related to MMA.
4. NBA Game Time– With March Madness around the corner, there is no better time to stay current with the NBA's official scores and news.
5. Skydroid Golf GPS– This rangefinder app will make targeting your next fairway a breeze. It turns your Android phone into a GPS based rangefinder. Even if you are not an avid golfer, you too can feel at home on the range. Track distance to any range.
6. MLB.com AT Bat Lite– This is the official app of the MLB. Baseball fans rejoice for unlimited coverage of their favorite teams. Customize your home screen to feature your favorite team. Follow batter-by-batter action for spring training.
7. Sports Calendar– Although fantasy football has come to an end, do not miss a sporting event this season. Stay updated with the schedule of your favorite sports team. There are currently over 35 leagues and events featured in this app.

8. NFL Sunday Ticket– If you have DirectTV and subscribe to the NFL Sunday Ticket Package, you can stream any game live through your Android device.
9. Sports Radio Droid– This is streaming internet radio for the ultimate sports fan. Watch streaming video and shows from your Android device with this app.
10. Endomondo Sports Tracker– This app features GPS tracking of time, distance, speed, and calories. With this app, you can even get real time pep talks from friends. It is a runner's dream app.
Travel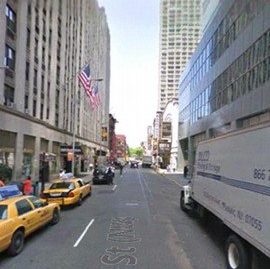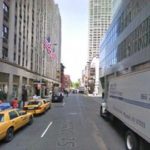 No more bumps in the road. Relying on the following apps will ensure easier travelling.
1. Google Maps– This app provides updated maps and a features hot spot, latitude and more. Basically, it renders obsolete your car's GPS unit. You can even check in with friends.
2. Street View on Google Maps– This appendage to Maps gives you a bird's eye view of the street from anywhere on the map.
3. GasBuddy– Over $3/gallon? This app updates you on the gas prices and gives you the locations of the cheapest fuel in your area. When you are travelling on a tight budget, you cannot afford to go it alone without your GasBuddy.
4. Yelp– Need to know the basics of where to eat, sleep, and play? The Yelp app provides help within its massive database of reviews, information, and opinions. You can even write your own review!
5. Kayak Flight and Hotel Search– Kayak is a comprehensive hotel and flight search engine. You can compare prices and book the best rates in hotel and air on this mobile platform.
6. Car Locator– Cannot find your car in that oversized, open-aired parking lot? It has happened to the best of us. Whether you are in a familiar area or not, save time, energy, and embarrassment by tagging your car's location with GPS precision.
7. Urbanspoon-What kind of dining experience are you looking to have? When you cannot decide where to eat or are unsure about the atmosphere of a new restaurant, this app will suggest places to try out sure to suit your palate.
8. Trapster– Talk about practical. If you are travelling through unfamiliar territory, you may not know where the speed traps lie. Avoid an unwelcome and unanticipated speeding ticket with this app. The app alerts you when you approach police speed traps as well as red light and speed cameras. It is stocked with a database updated by users.
9. Happy Hours– Sunday night special? This app alerts the user to the best local deals at bars and restaurants.
10. Walk and Text– This app was designed for users to "walk without fear." With this app there is no more bumping into objects while texting. You are able to see what is going on around you, even walk down stairs while typing.
Healthcare and Fitness


Technology can now be a nutritionist and a personal trainer. Check out these apps that with one touch can help keep you healthy.
1. Instant Heart Rate- Hold your finger over the camera and this app will measure your heart rate. This is a fairly accurate way to monitor your heart rate will exercising.
2. Cardio Trainer- This is an app that monitors your biking, running, walking, and many more activities. It logs distance, time, calories burned, and the route.
3. Lightning Bug– Counting sheep when it is completely quiet? This app provides white noise to help lay that active mind of yours to rest. It has a pretty vast selection of sounds to choose from.
4. Calorie Counter by FatSecret– Keeping count of your caloric intake is a piece of cake! An array of databases and even a barcode scanner makes planning healthy meals a cinch.
5. Sleep Bot Tracker Log– Not only can you track how much sleep you are getting at night but you can see how behind you are on sleep.
6. Baby ESP– Wish you had a baby whisperer? If you are a new parent or simply a discouraged one, you need this app. Track your baby's needs, assess those needs, and even predict when you will need to address those needs again.
7. First aid Guide– This app provides information on First Aid in many medical emergency situations.
8. Favorite Recipes– This is your very own pocket cookbook. With this app you will have access to recipes available by name, ingredients, categories, and keywords.
9. PillReminder– This app is a friendly reminder to take your birth control. It is likely a much better alert system than your significant other or trying to remember to set your phone alarm.
10. Grocery Tracker– This app is a grocery management system. Its features include inventory of what you have, multiple shopping lists, recipes, coupons, price tracking, and much more.
News


No more wasted paper. Avoid sensationalism and stay current on the current events that surround you.
1. The Weather Channel- Rain or Shine? With this app, you will know before you are out the door in the morning. This app has low-resource widgets, great interface, and minute by minute weather updates.
2. Engadget– This is the reader for Engadget. For news with a focus on gadgets and technology look no further.
3. USA Today– This app provides a broad spectrum of news in the world. The app features sports, life, crossword, travel, the day in pictures, and much more.
4. CNET News– Really well interfaced, the CNET app provides news on technology from the CNET research perspective.
5. BBC News– From the British Broadcasting Company comes an app which depicts BBC's top headlines and stories in a package deal.
6. HuffingtonPost.com- Stay informed with this stimulating and alluring news reporting app. It offers syndicated columns, blogs, and moderated comments from across the web naming itself "the internet newspaper."
7. NY Times- One of the most well known news sources to date in a compact, easy to read app. For breaking news and multimedia, look no further.
8. VoterMap- This app is like a forum to discuss and debate the political thoughts of our day. Post and comment on current events such as tea parties.
9. World Newspapers– an organization that unites the major US news outlets together in mass to combine stories and news content. This app even includes foreign papers, magazines, and web content for a well-rounded, all in one news portfolio. Its only downfall is that standalone apps appear more aesthetically pleasing.
10. Pulse News Reader- An app that makes reading the news fun! This is a mosaic of your favorite news and blogs. It is easy to input all your RSS feeds from Google Reader into Pulse. Pulse is perhaps the best RSS reader in the market.
Reference

FYI, you may want to look into these apps.
1. Google Sky Map- This app is designed to navigate the night's sky. Wherever the camera is facing, you can see what stars you are looking at.
2. Aldiko Book Reader- With its multiple texts, this app is very effective when used on your Android device.
3. Kindle for Android- The same massive amount of books that are in the Amazon Kindle collection are now available to the Android user's library.
4. Dictionary.com- An app that is functional and swift. This app makes definitions from dictionary.com available in wrapper form.
5. Wikidroid- Serviceable and provocative, this app has all the perks of Wikipedia for mobile device users.
6. United States Constitution- With this app, the law is on your side. You can learn your rights or at the very least, brush up on them.
7. WolframAlpha – Access information wherever you are and whatever you want to know. Compute difficult math problems, and get insight and facts here.
8. FBReader- An impressive e-book reader which features several languages and the capacity to download books manually to your device.
9. Urban Dictionary- This forward thinking website urbandictionary.com is now available on your mobile device. Learn the words that you wrote into your vocabulary. Edit word meanings, and get the word of the day here.
10. Audible for Android- This app is for those auditory learners. Read digital audiobooks with your ears. This app is perfect for road trips, and no car sickness.
Music

For bottomless lyrics, endless listening, and everything audible, tune in to these apps.
1. Pandora Radio- Perhaps the best music app to date! This app allows you to customize music to your tastes by choosing a song or artist. It then brings you a station featuring that style of music.
2. Last.fm- This app combines internet radio with social networking. You create a profile and talk music.
3. TuneIn Radio- An aggregator of syndicated, local, and streaming internet broadcasts, you can find it all within this app.
4. Listen- This is Google's podcast manager at its best. Some of the features include searching through audio feeds, managing subscriptions, and even listen to new episodes.
5. Shazam- This is sound recognition software at its best. Listening to the radio, do you ever wonder who sings this song? This amazing app listens to the song, and tells you the song title and artist. It even gives you links for more information, like where to purchase the song.
6. Winamp- This app is highly recommended as a main music player. It has all the features you could want in a (beta) music player. It offers an iTunes library import, access to thousands of stations, Wi-Fi sync, and much more.
7. TuneWiki Social Media Player- You will never be caught singing wrong lyrics with this app. This music player seeks and displays the lyrics of your chosen song karaoke style, so that you can sing along as the song plays. It is far superior to any stock app.
8. Uloops Music Composer- As you can tell by its title, this is a looping music program. It may throw you for a loop when you are a new user, but this app is one of the best music mobile device platforms seen to date.
9. PowerAMP- This app is an amazing music player for Android. It plays mp3s and mp4s. It features an equalizer, separate bass and treble adjustments, the capacity to download album art, and much more. This app is customization at its best.
10. Slacker Radio- A great app for discovering new artists while simultaneously listening to your favorites. This app is free personalized music on your mobile Android powered phone.
From this list, what apps have you decided to download? Are there any apps that you were surprised were not on the list because you absolutely could not live without them?