Electronic signature software is an electronic form that is interlinked with other data in electronic form and used by the signatory to sign. In today's world, we cannot deny the significance of e-signatures, as they are vital to our professional work.
In this article, we will let you know about what an electronic signature software is and how it works. If you need to know everything about it, then you are on the right site. Read this article till the end to find out what you are looking for.
Electronic Signature Software
An electronic signature is considered as any type of signature that is done in electronic format. It stresses an electronic indication of a person's desire to accept the content of a document or a variety of data linked to the signature.
Exactly like its handwritten counterpart, an electronic signature is a legally recognised method of stating the signer's plan to accept the terms of the document they have signed. They are one of the most convenient processes of signing official documents, contracts, agreements, papers, etc. to run the business plans smoothly.
Importance of Electronic Signature Software
To meet modern-day requirements, we all strive for better and modified opportunities, whether it comes to technology or anything else. To run your day to day official tasks correctly, corporations use electronic signature software to be handy and convenient to use.
They are essential because they offer high-tech security to the users. You don't have to be worried about losing your private documents as the whole system of e-signature is based on 100% security and safety.
You can run your business locally or internationally by making the most of e-signatures as there is no limit of signing the papers from a specific place here. You can create contracts worldwide and share them via online processing as they will sign them within a couple of minutes.
E-signatures save you from long-run trouble of paperwork and waiting for the other party to sign the papers at a specific time in a particular place. You don't need to hold on to your important dealings as you can share the documents through a stable internet connection and get it signed in an instant.
Users of the software can easily track the document's activities whenever it gets signed, edited, and opened by the other party. This helps you in knowing who has signed the papers and who is next in line.
Wherever you are, whatever you do, electronic signatures are one of the primary and foremost ways of getting your work done on the spot. Users don't have to be physically present to sign the papers as they can do it remotely. You only should have gained access to an electronic device like a tablet, laptop, phone etc.
Within a couple of minutes, a huge lot of papers can be signed and submitted, that obviously, will boost your workflow and help you in finalizing your business deals as soon as possible. Apart from that, you can save yourself from the hassle of paperwork that is time-consuming and economical.
CocoSign as an Electronic Software
Users can make esignature online with CocoSign, as it is one of the most trusted options out there. This cloud-based software lets you make the most out of digitized signatures.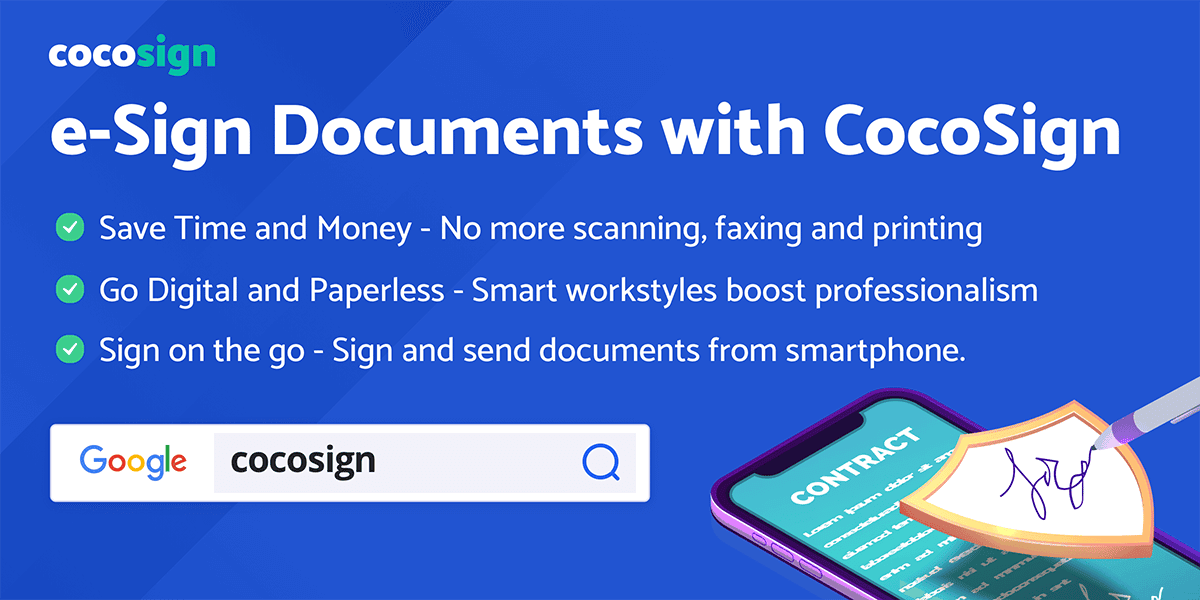 By using CocoSign, you can highlight your routine tasks while making digital signatures. Use it with any kind of electronic device with only having an account and internet connection, as it is cloud-based.
Here signatures are recognized and compliant rendering to the regulators. You can make deals, contracts, agreements, and settlements within a couple of minutes. It is up to you to enhance the digital signage capabilities to people outside of your business circle.
CocoSign lets you offer business tools to your business partners so they would be able to use those tools and improve the productivity of their work and do it as early as possible. There is no need to wait for the other party to sign the papers because now you can share them online and efficiently solve your business matters.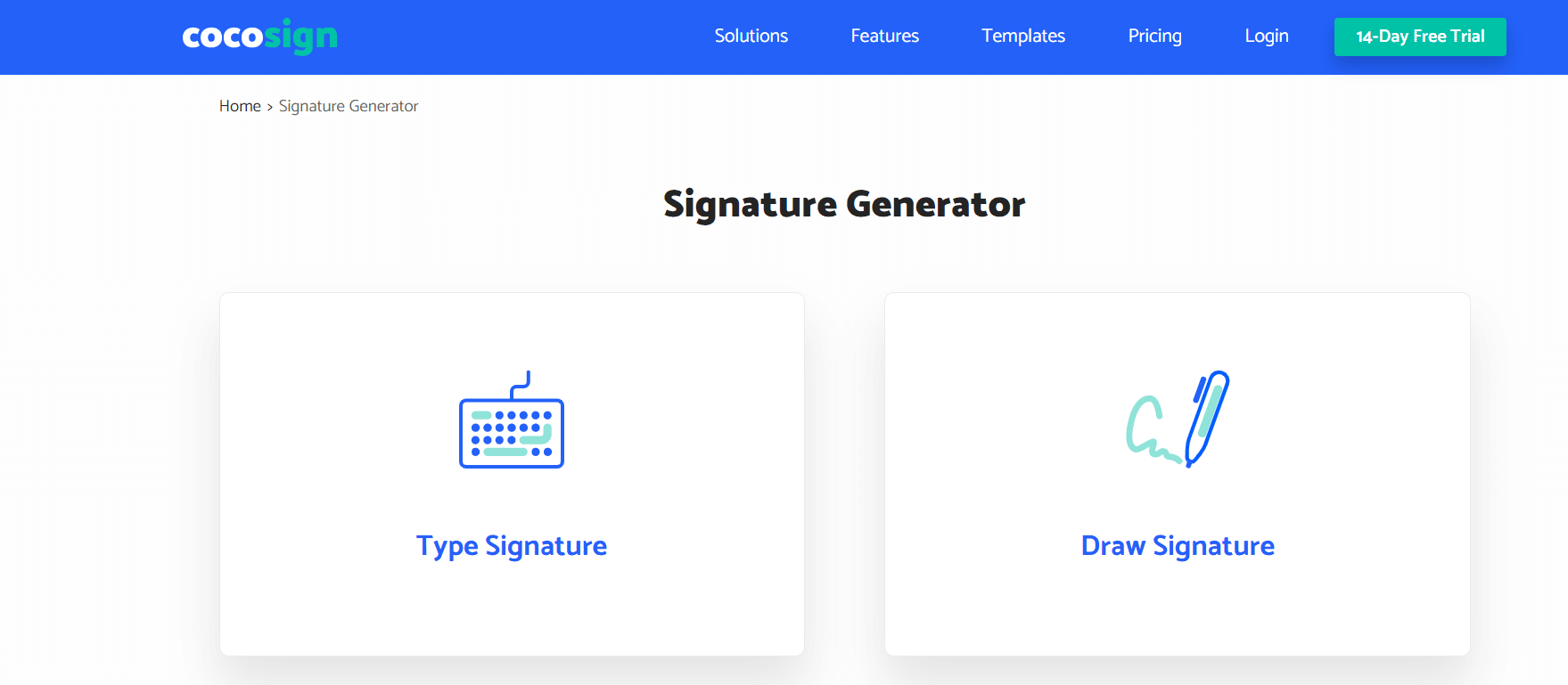 CocoSign makes the signing process easy and stress-free for you, as you can do it without being physically present at a certain place. From its homepage, you can learn more in detail about the tool and the way it works. Companies from around the world are using state-of-the-art technology to sign documents.
If you need a cost-effective solution, then there is no other option better than CocoSign. Here you would be able to choose plans according to the needs of your business. You can always avail a different plan in case you think the requirements of your business have changed.
Save your time and energy by waiting for the other party members to sign your important papers and do your work smoothly by signing them electronically. The size of the business doesn't matter as CocoSign deals with all types and areas of businesses.
You can also see all the activities that are happening in real-time with the help of CocoSign. Whenever someone opens, edits, or signs the document you uploaded, you will know about it through notification. Try out the library of templates available for you and pick the one that suits your business needs.
As your documents are legally recognized under CocoSign, so you don't have to be worried about legal matters here. Focus on your work plan and business strategies and save yourself from the diversion.
The software also saves your money and has environmental reasons when you shift from paper to e-signatures. All the money you invest in scanning, photocopies, printings, buying papers, etc. can be invested elsewhere. With the help of electronic signatures, you can now do your singing work with 100% productivity and efficiency.
How CocoSign Works
Step 1. In the start, you have to upload the document that you need to be signed into the highlighted section by dragging it down. It would help if you had a stable internet connection here to do that.
Step 2. Now sign your documents with the help of an already drawn signature. You can also remove your signatures with a mouse, stylus pen, or trackpad. You can let other parties know that it's their turn to sign the papers.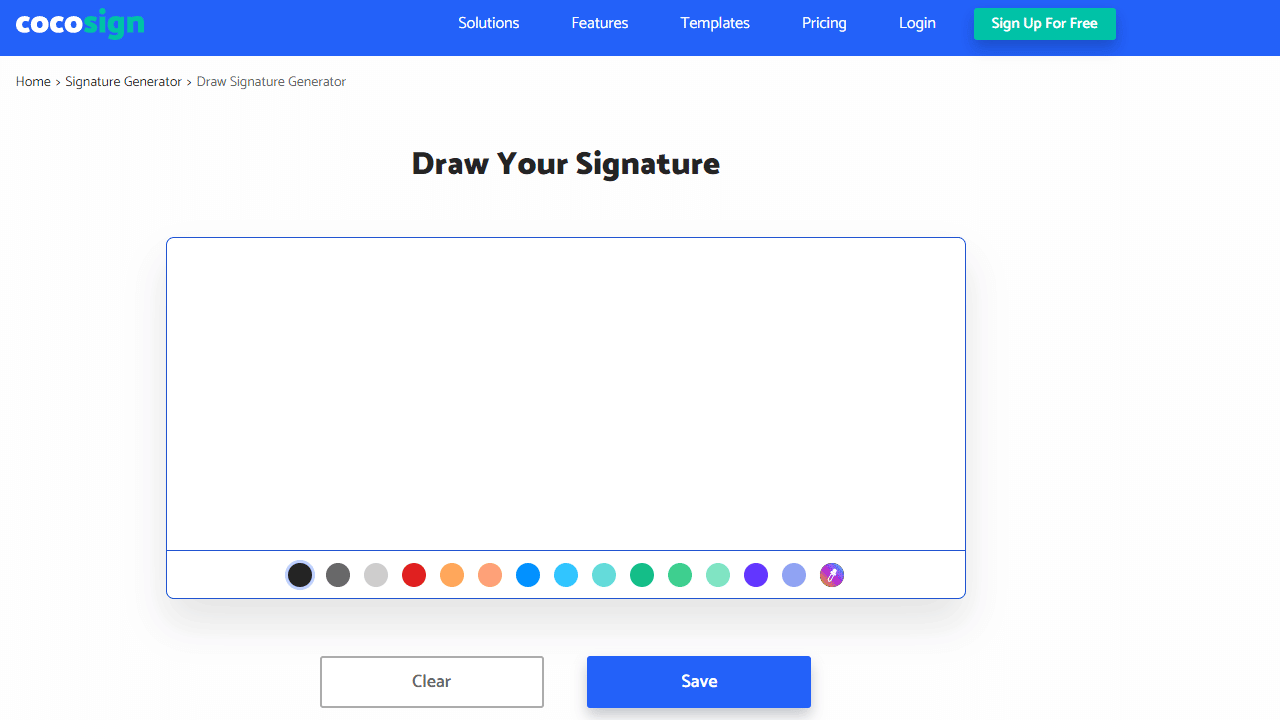 Step 3. In the end, when everyone is done with the process of signing, you will receive a notification, so tap on the option that says Done and download the signed document on any electronic device for further usage if you need it.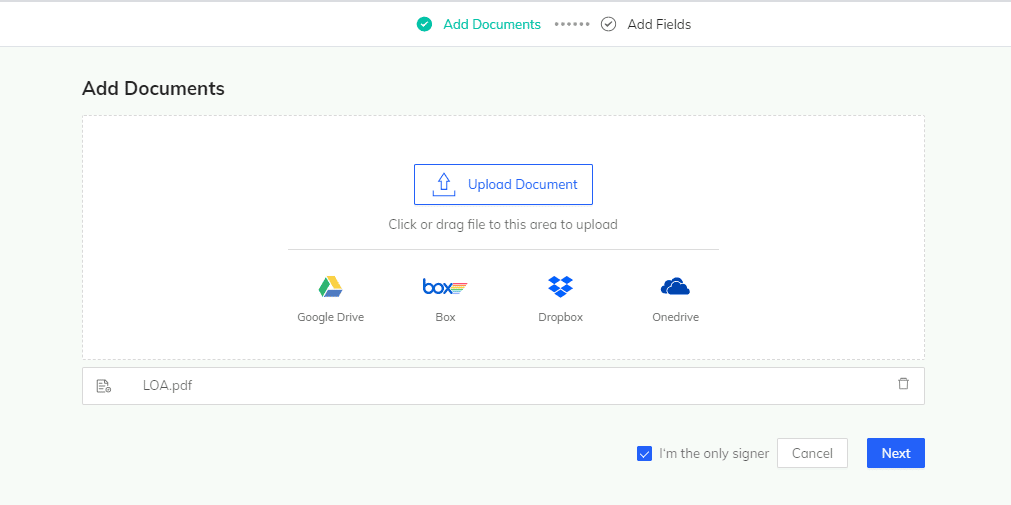 Conclusion
We hope that the above data would be sufficient to get to know about the application and all its benefits. If you never utilize any software for electronic signing before, you would probably think about it now, as it saves a lot of time, money, and energy and enhances your work quality.
Try out and let us know about your experience with this excellent software that improves your workflow and takes you to a step forward towards progress. We are looking forward to your reviews, so let us know about your experiences.