eSports has had a particularly rough year – as has everybody – with the live scene reduced to atoms in the wake of global coronavirus induced restrictions. The events have either been severely reduced in scale or cancelled entirely, which has left many disappointed fans and competitors across the globe. The list of cancelled events is huge – the CS:GO Majors and DOTA's beloved International have both been postponed to later dates, and it all just feels really uncertain right now.
It is still an incredibly exciting time in the gaming world, though – we're looking at two new consoles, both with considerable power upgrades, and a new wave of graphics cards from NVIDIA and their long-time rival, AMD. As a result we're inevitably looking at a considerable upgrade to the esports scene, as developers roll out updates increasing graphical fidelity and performance across the board. As support for these huge titles is often held back by the capabilities of consoles, we're probably going to be seeing a few big improvements even on titles that usually see competition take place on PC. There's a whole bunch of supporting industries running alongside esports that have been forced to adapt to the state of the world. The betting industry, for example, has started running simulated football games via Madden to keep money coming in.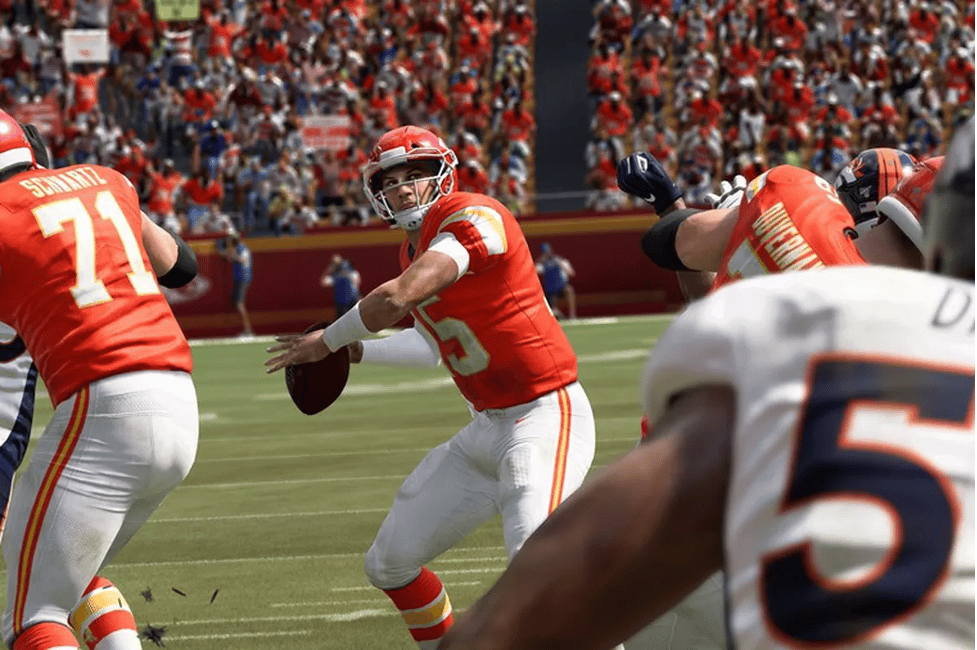 Fortnite – one of the scene's biggest and most polarising titles – is seeing a ton of improvements in time for launch. Series X and PS5 players will be treated to 4K resolution at sixty frames per second, dynamic visuals, faster loading times across the board, and sixty frames per second supported in split-screen multiplayer. The PS5 version gets extra immersive features thanks to the advanced haptic feedback offered by the DualSense technology, and the option to launch your favourite game mode straight from the console's home screen. While these aren't necessarily big improvements to its esports potential, they bring it much closer in line with what high-end PCs can achieve, and will result in a smoother, more accurate gaming experience for competitors.
If you're an aspiring esports legend wondering where you might start honing your craft, you need to pay as much attention to your monitor as you do your device – 1440p is currently considered the sweet spot for resolution vs frame rate performance, and the PS5 does not currently support it natively. You'll have to look at a Microsoft console for that. Both PS5 and Series X supposedly are capable of up to 8k in resolution, but these screens just aren't that widely available or affordable on a consumer level yet. Frame rate should probably be your first concern in that regard – both consoles can output up to 120hz, meaning there's the potential for serious speed if your monitor can keep up.
It may be some time before we see a dedicated next gen console esports scene. After all, most games are still played on PC in a professional capacity, due to ensuring parity across the board and the extra precision playing with mouse and keyboard affords players. The gap between PC and console gaming has certainly closed a bit, but there are still clear advantages between the two. Any burgeoning competitive games will also have to deal with the challenges of arranging events in a world that is very much still in the grips of the coronavirus pandemic – while some established leagues have been able to adapt and change to an online format, it's a temporary, imperfect solution that might not hold forever.
What is far more likely to happen – as touched upon above – is a host of new improvements to older favourites, as the consoles with the largest shares of the player count undergo significant upgrades. Gamers will have to make do with the latest Call of Duty entry for their competitive fix on next generation for now – and even that's releasing on last gen too. For now, it's simply bringing the consoles up to par with what PCs have been able to do for some time. Over time, of course, we'll see games developed specifically for this new increase in power, and that's when we might just get the big next-gen esports hit.