The number one gadget for RPG players are the dice. So in Christmas times you would like to look out for that specific Dice that stands out. And boy, have we found it this year! Or what do you say about a Steampunk themed 7-in-1 roulette dice!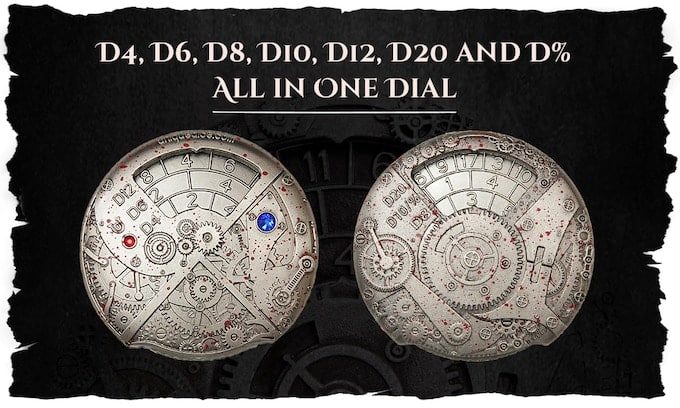 As a long time RPG player I know how fun it is to go hunting for new dice, and to try them out in the next game session. And there really are many different kinds of dice available to the RPG player. I prefer to check them out physically in a store before I buy them. This time, however, I might re-think that habit and go support this Kickstarter project.
The project has raised over $80,000 thanks to 1,100 backers with 12 days left of the Kickstarter.
The creators are Unique Dice, a team of dice designers in Hong Kong (check out the link to see their other Dice designs).
The Roulette dice is made of zink alloy and according to the makers it delivers a truly random outcome every spin.
Roulette dice are also designed according to the basic logic of polyhedral dice: The sum of two opposite numbers is the maximum number of the die +1. For example, in dice D20, the sum of the number 20 and the symmetric 1 is 21, the adjacent 8 is symmetric 13, and so on.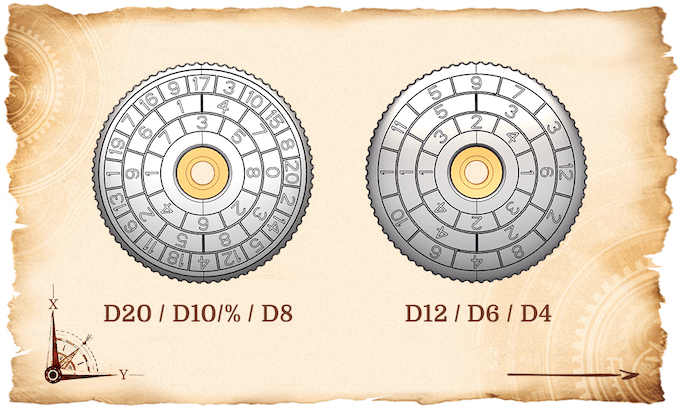 Roulette Dice combine D4, D6, D8, D10, D12, D20 and D% all in one dial.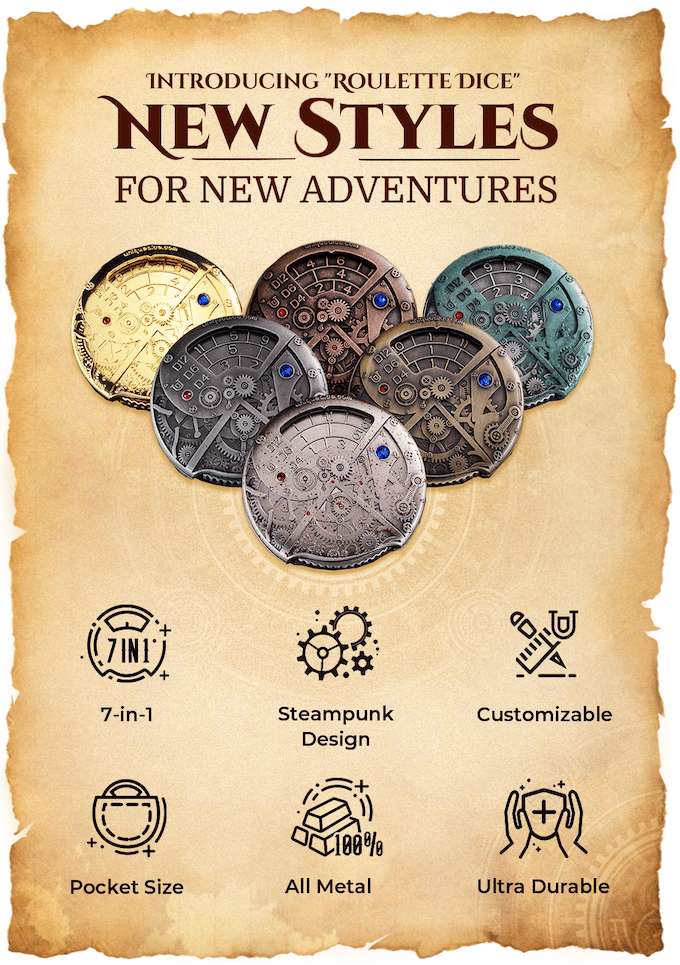 There are several custom options and also a leather dice bag available. This seems to be the perfect Christmas gift for the RPG player, for next year since they are expected to deliver in May 2023. So head over to Kickstarter to check it out.
Source: Kickstarter