Yet another holiday season is upon us! This is a time when many of us are trying to think of creative gifts for our friends and family, and if they happen to be into Dungeons & Dragons (or D&D for short), that's typically where our thoughts go first. Fortunately, many avid enthusiasts of D&D are also collectors and will delight in a new addition to their bookshelf.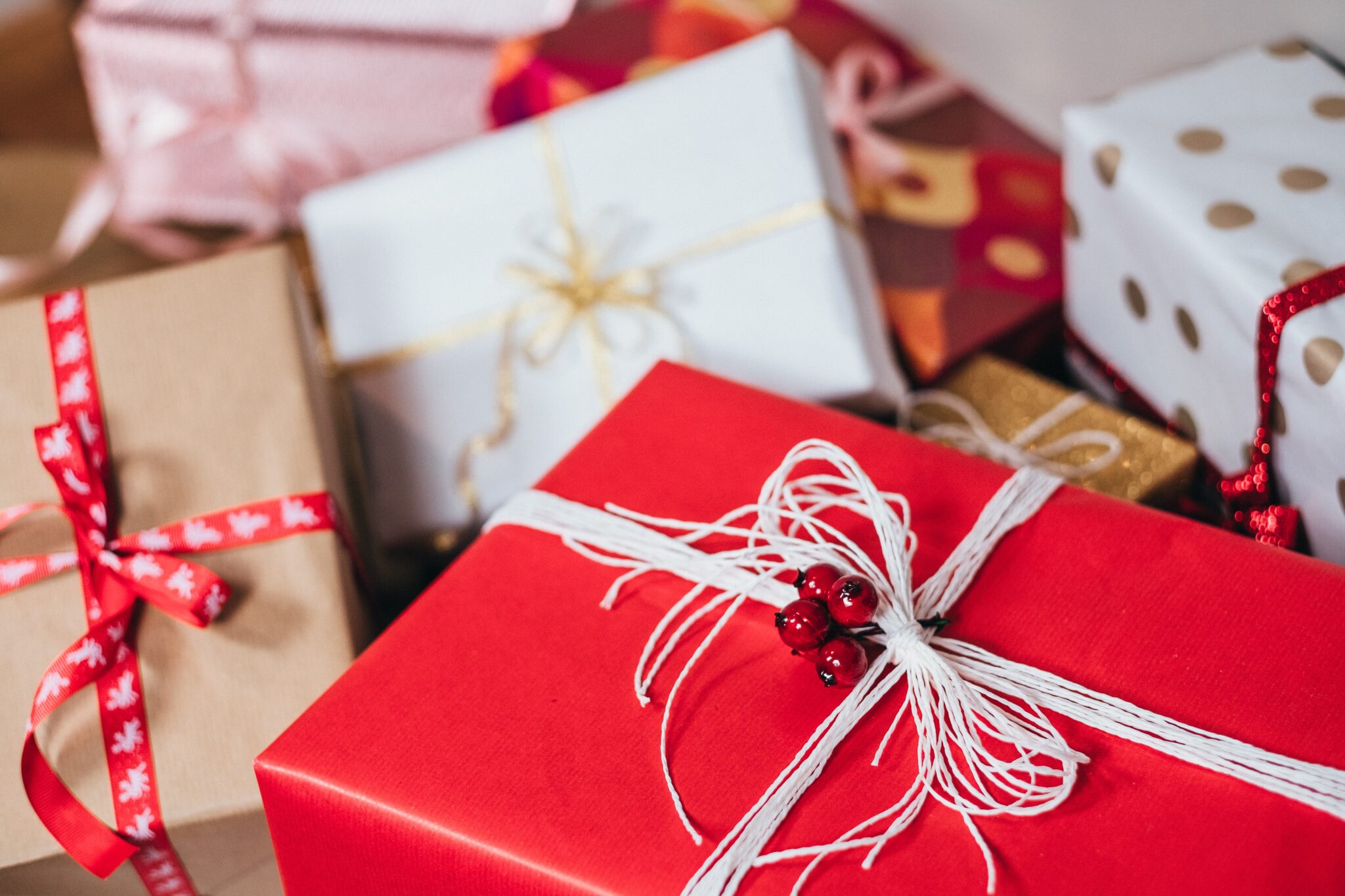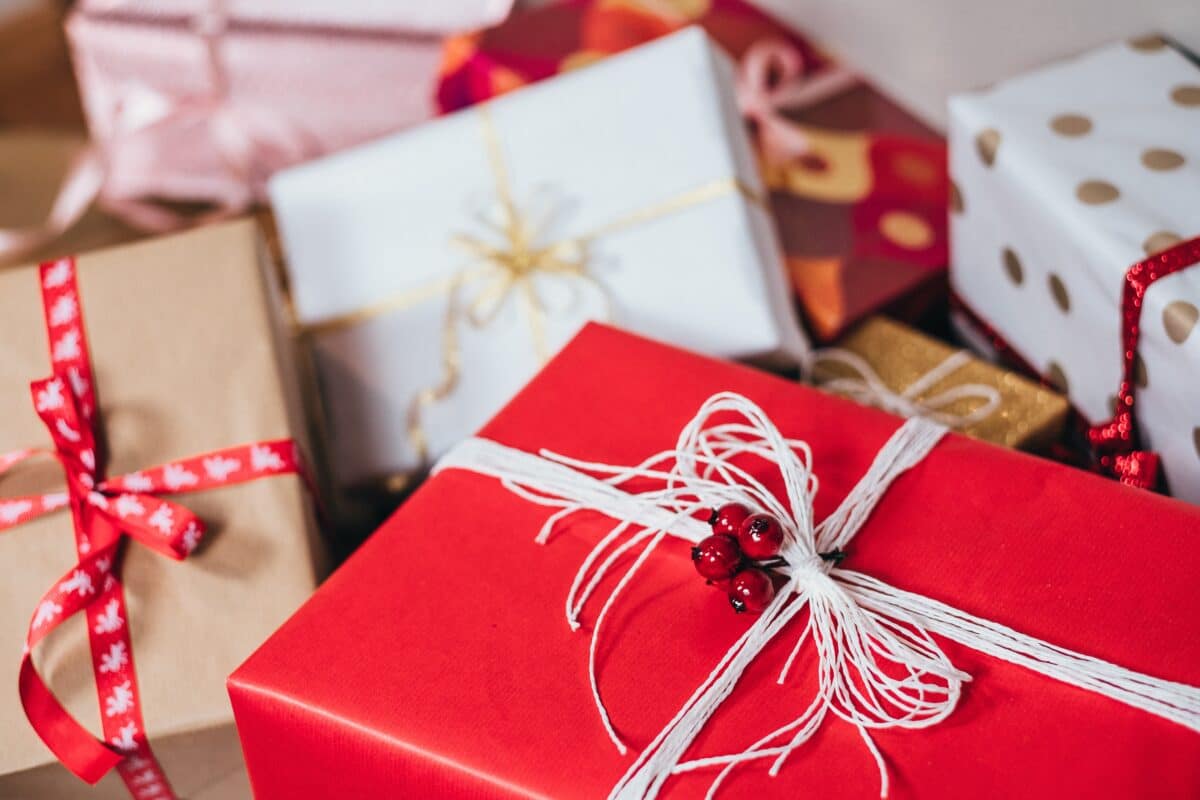 Gifts galore
There's no shortage of products out there when shopping for dice-rolling comrades or family members. Frankly, the range of D&D-related items that one can browse can easily become a little overwhelming. As an example, a quick search for "dice" on Etsy yields a whopping 117,027 results! That's quite a lot of polyhedral eye candy to sift through in search of the perfect dice set.
In fact, this guide will omit dice altogether as it's so easy to find a beautiful set with a single search. Besides, there's so much more than dice to buy for D&D players and DMs. Since the hobby exploded in popularity (again) back in 2014, one can now shop for millions of wares that range from tiny enamel pins to massive dining tables that can be transformed into gaming furniture. But where to start?
Fear not, as paladins say to their fellow adventurers before they gallop lance-first into a dragon's lair! This list offers a handful of ideas for gifts that will go down well with D&D aficionados everywhere. And if Christmas is too soon, these suggestions work just as well for upcoming birthdays or random surprise presents.
We're off on an adventure!
Let's start with a few examples of books that concern what roleplaying games are all about. (Well, excluding hanging out with friends, munching snacks, pretending you're someone else in a different time and place, and all those other essential bits.) We're speaking, of course, about adventures!
While many DMs write their own campaigns and challenge their players with various home-made quests, a pre-written adventure can save one lots of time and work at a small cost. If you're new to the role being a DM, a premade adventure can also be helpful for learning the nuts and bolts of quest-crafting, while at the same time letting you focus on narration and keeping the game running.
However, as with dice, there are tons of adventures available, both official and those made by third-party creators such as us, Midnight Tower. Here are some adventures and publishers that we can recommend.
Creepy castles and fearsome fangs
The campaign setting Ravenloft has been a favourite among many D&D players since the inception of the game several decades ago. When the fifth edition of D&D was released, it didn't take long before a new and revamped (sorry!) version of Ravenloft was unleashed. Wizards of the Coast renamed it Curse of Strahd, and turned it into an adventure that takes characters from level 1 all the way to third-tier levels.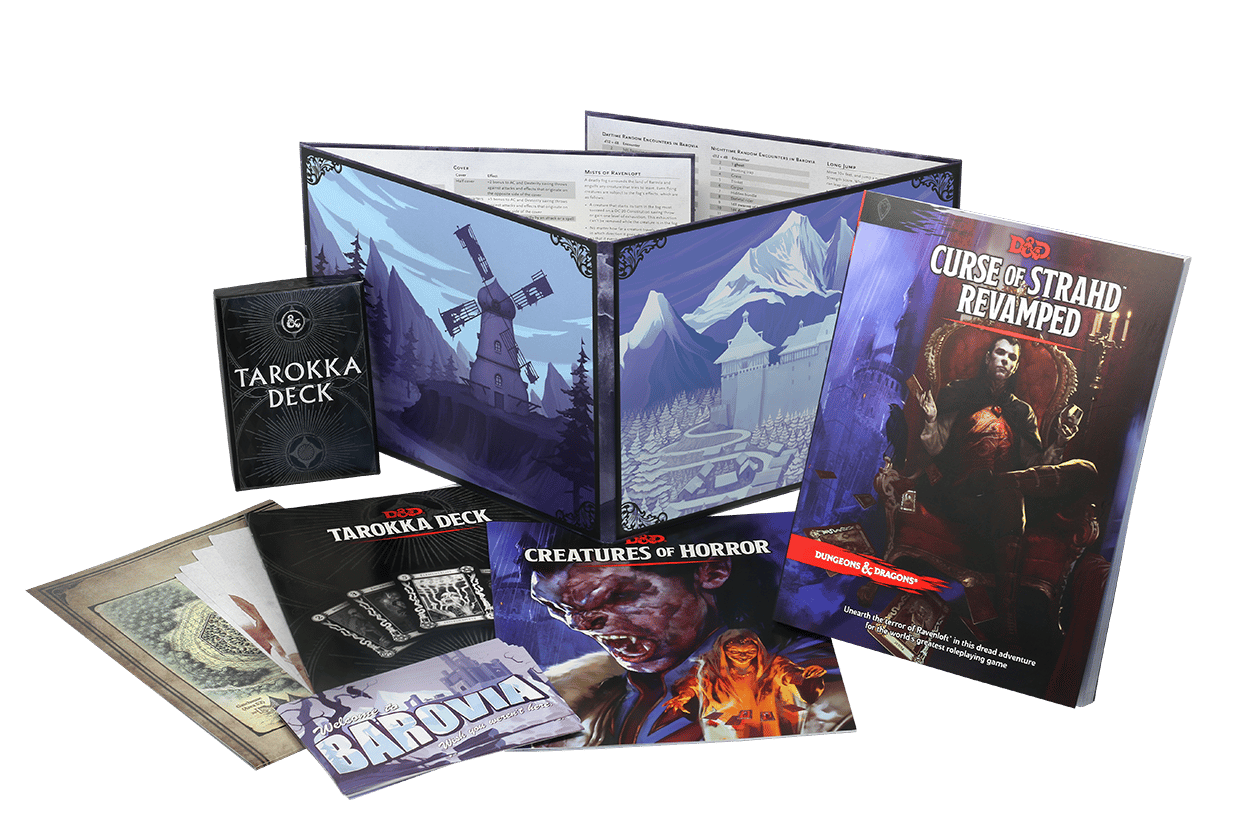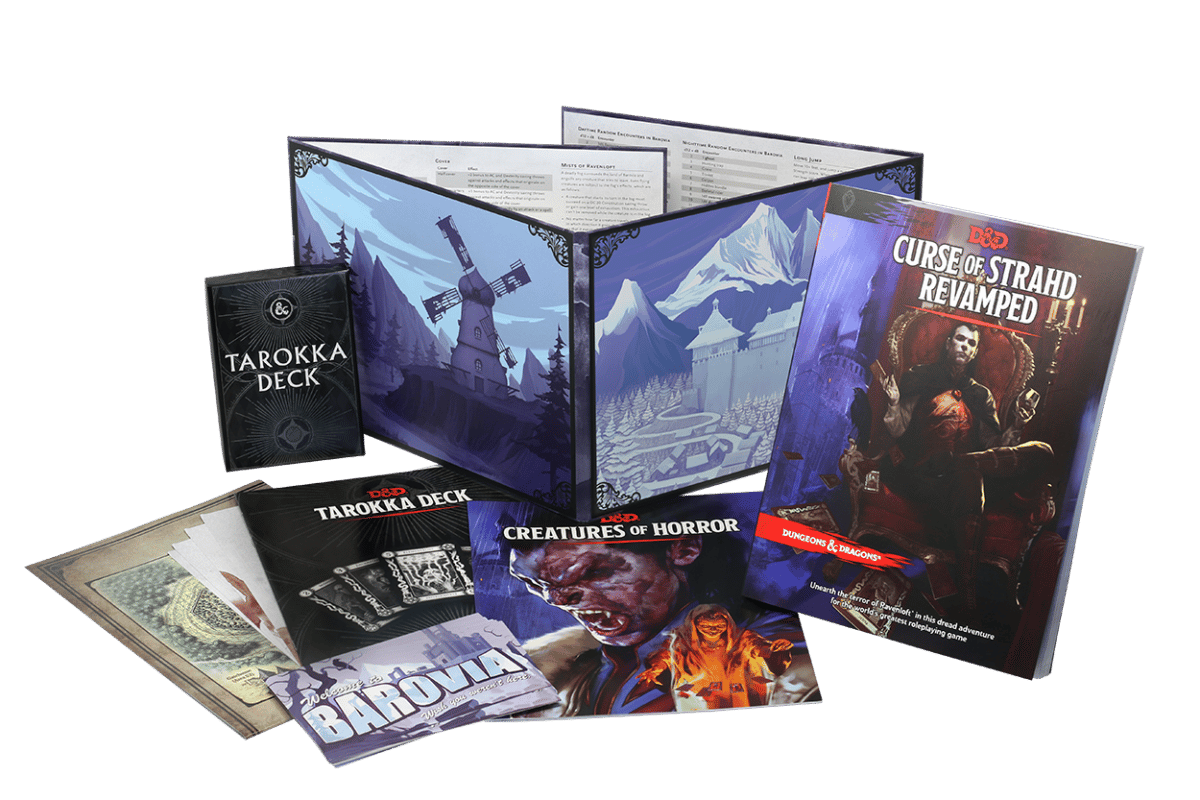 This adventure can be a challenge to run as it's a so-called "sandbox," which means that the players are free to (and very likely will) run riot and zigzag between locations in a totally unpredictable way. However, we'd still highly recommend Curse of Strahd because of its many strengths. It's dangerous, atmospheric, and utterly packed with everything gothic that you can imagine: ghosts, werewolves, witches, dark magic, prophecies, and – of course – plenty of vampires. Better still, it also features one of the best and most memorable villains in the history of the game.
New publishers
Beyond the official adventures, there is now a plethora of excellent third-party creators who keep releasing adventures, ranging from quick one-shot adventures that can be wrapped up in a single session to sprawling campaigns that include massive and epic battles. The Arcane Library is a widely popular publisher of short adventures that are designed to be fun and super easy to run, with a minimum of preparations required by the DM. The super productive company Kobold Press have lots to offer, such as the very popular Courts of the Shadow Fey. JVC Parry has released a tonne of adventures on DMs Guild, a website on which anyone can publish adventures for D&D, and their huge campaign Call from the Deep is a hit with many groups. ENworld is a publisher (and forum, and community, and much more) that's been around for a long time and they have a great many good adventures available in their store. Check these out and you're bound to find an adventure that appeals to you and suits your group!
Tiny prisons and tremendous T-shirts
Does one of your dice insist on rolling poorly when you really need to hit with an attack? Can you feel the dice's spirit glare back you gleefully after a disastrously timed natural one? Show it who's boss and toss the misbehaving dice into this miniature dice dungeon by RP minis! It's funny, really looks the part, and it comes complete with mood lighting.
If you're conscious of what attire you sport when joining the gaming table, and a suit of full plate armour is still somewhat too expensive, consider grabbing one of the seriously snazzy garments from UK-based roleplaying game accessory designer Gametee. Their T-shirts are second to none and let you look fabulous at all times, whether you're gaming or at a gig.
Beneficial beverages and perfect pints
Hours of spellcasting, tense battles, and mystery-cracking often leave characters as well as players with parched throats – so it's no wonder that most D&D players bring a drink or five to the gaming table. But regardless of your beverage of choice, leave the plastic bottle at home and drink in style with a themed glass or mug instead. For example, these glasses are excellently designed to stand out from the crowd, and Etsy have more classy mugs than you can toss a dwarven mead at.
On the topic of drinks, if you (like us) are a fan of coffee for fuelling your imagination and staying sharp long after midnight, you most definitely want to check out Found Familiar's D&D-themed coffees! Not only is their range awesomely tasty and neatly designed – the whole endeavour is set up to support the hobby, and the company helps the efforts of creators within the tabletop roleplaying community.
For the true enthusiasts
We'll wrap up this list of suggestions with two ideas that are on the expensive side, and might be best suited for players and DMs who are wholly dedicated to the hobby. If you search for a present for someone who tends to show up with lots of paper and paraphernalia, but who might be lacking in the organisation department, you could consider an Adventurer's Bag. This bag is custom-made for tabletop games and swallows items more effectively than a hungry mimic. Dice, documents, pens, drinks, minis, and books – this bag has compartments for anything and everything.
Lastly, here's a tip for those looking for something to give to a full-time dungeon master who want to run their games with top-class style. Whether you're looking for a small item, such as a dice tray or tower, or hunt for a striking piece of furniture completely designed for tabletop games, the best one-stop shop is Wyrmwood. Notably used in Critical Role, this company excels in making the best D&D accessories available, and they pay great attention to every details – hence the price tags!
Hopefully this article will have armed you with a few ideas for this or future year's gift shopping. And remember: if you still are unsure, or can't find exactly what you're searching for, you can never go wrong with a dice set!