The Pitpat GPS tracker, Mud Daddy, Furbo camera, PETKIT automatic feeder, and Go Pro Fetch harness all feature. All strictly optional, of course.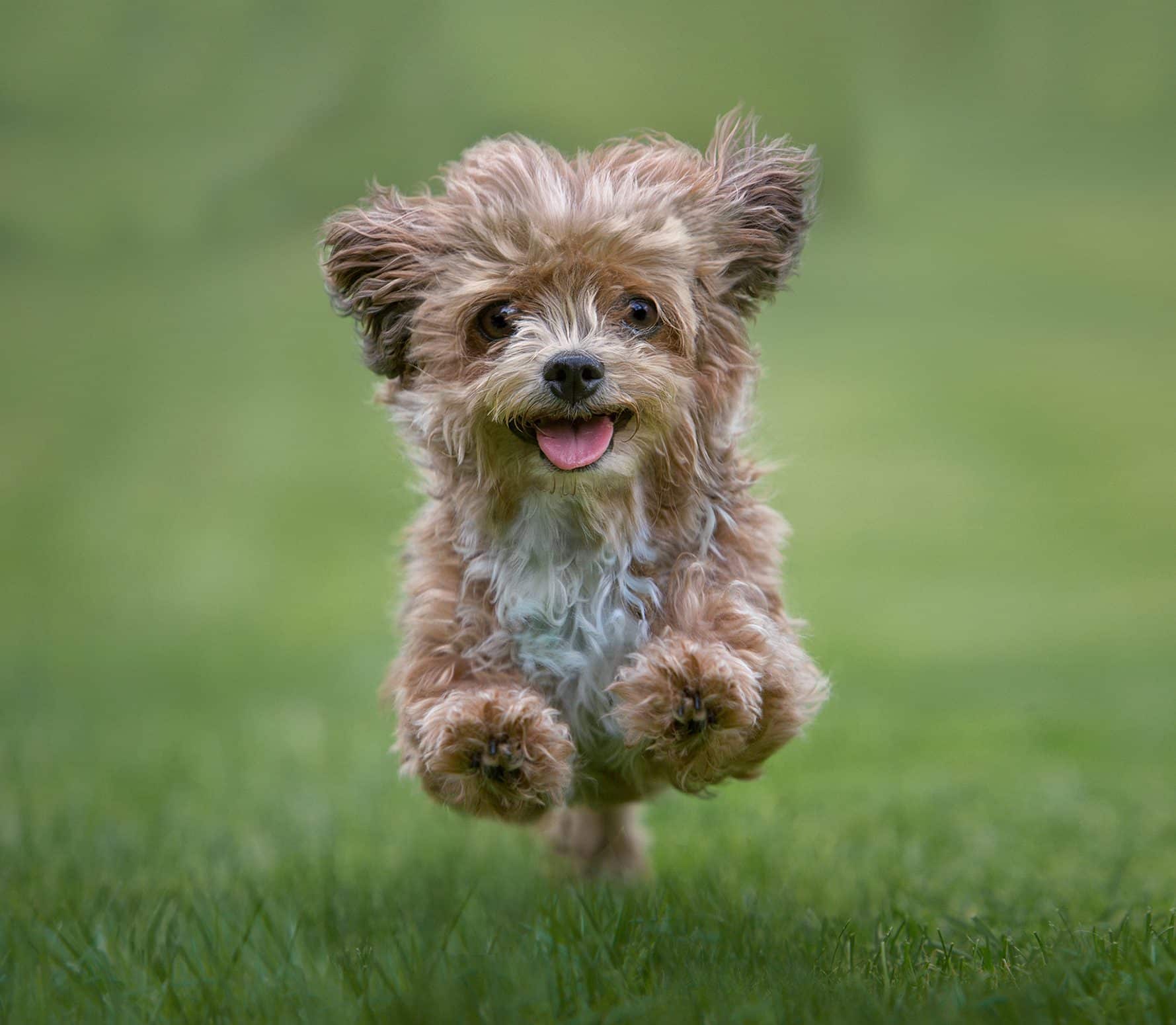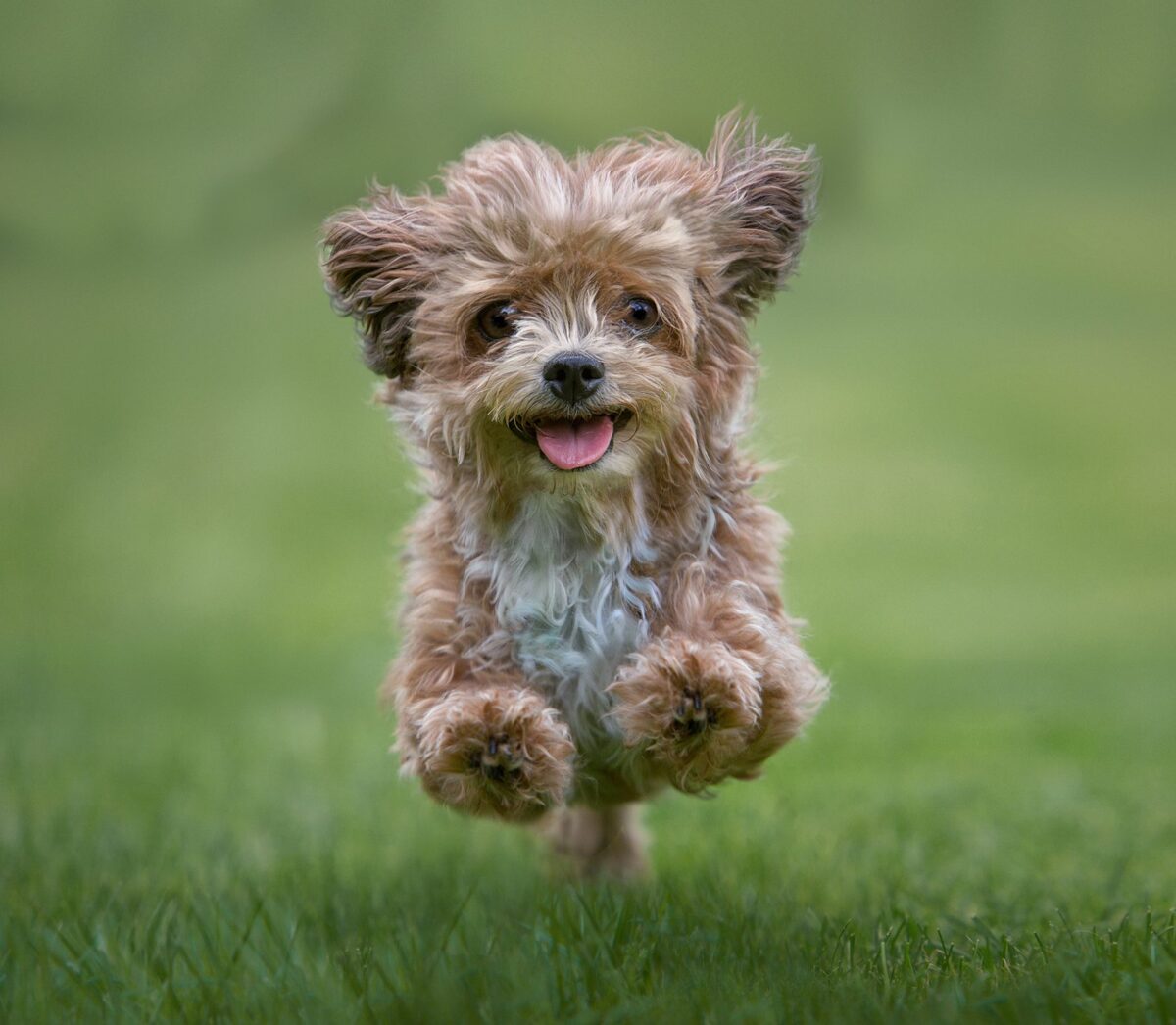 As the proud owner of three boisterous dogs — and two disapproving cats — I am often struck by just how expensive pet ownership can be. Gone are the days where a dog bowl and a lead were all that was needed; nowadays the millennial generation treats their dogs like children, with high-quality fresh food, expensive pet insurance, and as a foil for the ever-evolving social media scene.
And while it's perfectly possible to spend hundreds, if not thousands of pounds a year on animals with names such as Phoenix, Mushu, and Sparrow, there are some relatively inexpensive gadgets that make life immeasurably easier and are just worth the money.
1. Pitpat GPS tracker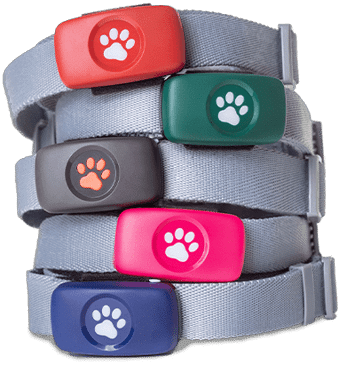 Available directly from the manufacturer, for just £149 Pitpat is packed with features to help care for your dog. Designed in the UK and made by experts, customers can try the device for three weeks and return if they don't like it — demonstrating confidence in the product.
It tracks calories and distance traveled, is 100% waterproof, and offers wireless charging. But most importantly, the device stands out because unlike competitors the company does not charge an ongoing subscription for the GPS tracking, making it far cheaper over the lifetime of the dog.
While I haven't lost any dogs recently, I did have to spend two hours of my childhood searching for and digging out my family's Jack Russell, who decided to get stuck in a rabbit hole about 30 feet from our front door. A GPS tracker would have helped at the time.
2. Mud Daddy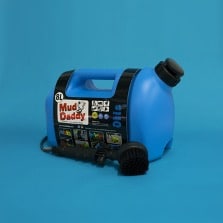 While summer is upon us, winter consists of a slightly depressing tale of walk the dogs, get covered from head to toe in mud, and then encourage all three to hop into the river at the bottom of the hill to get most of it off before jumping in the car.
At £49.99 from various retailers, one helpful solution is the Mud Daddy — I'd suggest the larger 8 litre upgrade — a mobile, compact, environmentally friendly answer to getting more of the muck off. Importantly, it's designed to use water pressure rather than a motor, so unlike competitors does not require electricity or a battery to use. Accordingly, it's also completely silent which is a godsend when dealing with some animals.
With a shower head and brush combo, users can even add soap or antibacterial wash to get even more of the grime out.
Don't expect miracles — your dog will still need a bath, but this keeps the car in a least a semi-saleable condition.
3. Furbo 360-degree Dog Camera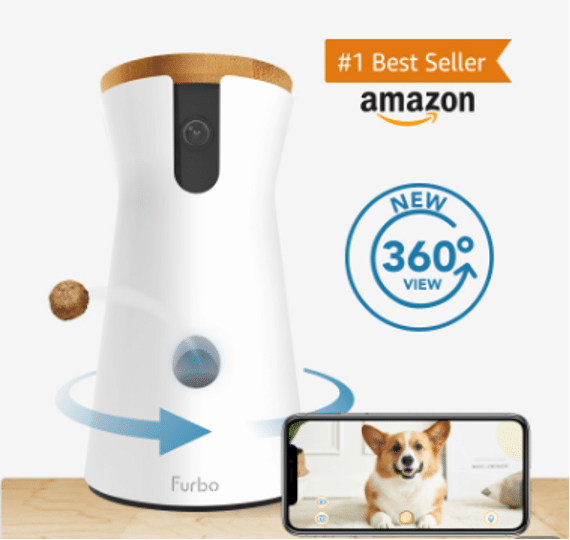 While there are many dog cameras on the market, Furbo's £199 offering, while pricey, has cornered the market for a reason. Like the name suggests, the camera automatically tracks your dog around the room, and will alert you if they start barking for any reason.
Further, the inbuilt microphone and speaker allows you to hear and talk to your dog in the event they need separation anxiety-induced encouragement or discipline. The camera boasts 1080p full HD, a 160-degree wide-angle lens, 4x digital zoom, and can even show the room in colour in low light conditions.
Most excitingly, you can choose to toss treats from the base of the camera — though in the case of a visting Husky, this resulted in a full-on assault on Furbo to unsuccessfully get the rest out!
You can also subscribe to the accompanying 'Dog Nanny' service, but this isn't really needed unless you want to save video clips of your dog to the cloud.
4. PETKIT Wi-Fi Automatic feeder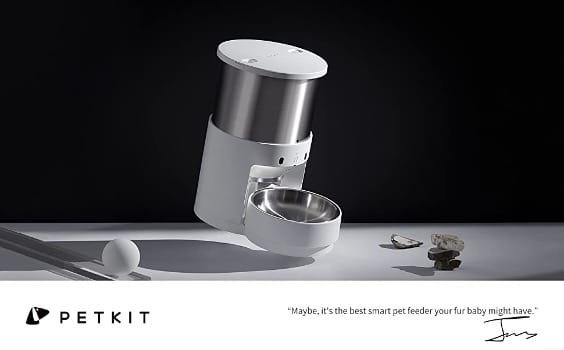 The PETKIT automatic feeder is only used for one of my dogs — who having reached the tender age of 18 needs several very small, exactly measured meals, at exact times of the day.
This wi-fi enabled feeder is pricier than most at £149.99 on Amazon, but keeps a feeding record, lets you set pre-programmed meal sizes and times, and notifies you when food is running low. And usefully, it allows for up to 30 tiny meals — as little as 5g — per day, which is exactly what my senior citizen needs, which is an absolute pain to organise manually.
In addition, the feeder is made of 304 stainless steel and ABS, so is both easy to clean and very long-lasting. The only things that need occasional replacement are the silicon pack to keep the dog food dry, and the seal which gradually wears down over time.
It's also cleverly designed with a battery and mains power supply, so that your dog gets fed even in a power outage. It even features an auto-rotating bowl to prevent overloaded food or spillage. And unlike every other brand I've tried in the past, it almost never sees a blockage.
5. Go Pro Fetch Harness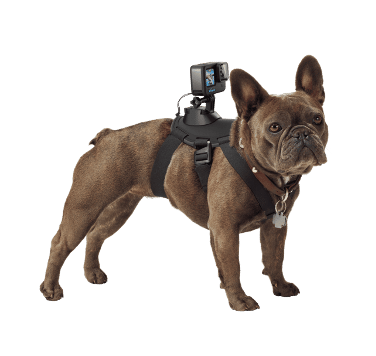 While this last gadget does require you to already own a Go Pro camera, it's almost certain you will be able to borrow one from a friend or relative — being the type of tech only occasionally used.
Attach the Go pro camera to the harness, and you can see the world from your dog's point of view, including spotting and chasing the occasional rabbit. The camera can be mounted to the back or chest, letting you enjoy viewing bone-chewing, digging, playing fetch, your other dogs playing and more.
It's a very well-constructed, washable, and water-friendly harness, but only suits dogs from 20-120 lbs. Quick release bases allow you to easily slide the Go-Pro camera on and off, though you can also attach safety tethers to the camera for peace of mind. The harness costs £39.99 on its own, but there are often discounts available.
You just have to convince your dog that it looks stylish.