One of the things I hate most in the world is a default browser on a high end electronic. In fact, I usually dislike anything that comes standard, especially when it comes to Apple products. When I bought my iPad, I found a lot of the software to be slow, unnecessarily large, and frustrating to use. Half the time it was so buggy that I couldn't use it at all.
Luckily, there are a multitude of alternative programs that have been created to work with the iPad. Several of these I have tried, as I prefer to test out software for myself before settling on one. Sometimes I keep more than one and use them when I feel like it. Out of every browser I tried for the iPad, there were three that really stuck out. All of them are free to use, easy to download, and will save you a lot of time.
1. Terra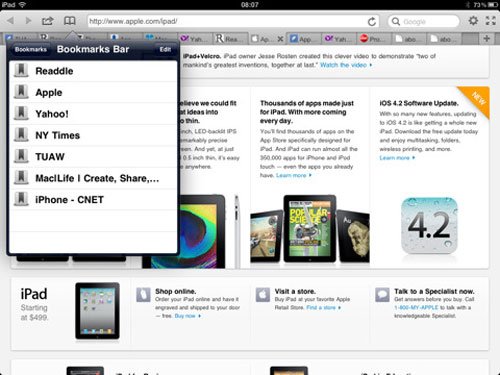 A complete, functional web browser, Terra offers a lot of positives that have made it as popular as it is. First of all, the fullscreen feature is easy to use and takes full advantage of the large screen of the iPad. It also has tabs, making it easy to keep more than one web page open at one time. No more constantly loading and reloading to see what you need.
If you need something that you won't always have WiFi available for, you can save pages in offline mode, or save as a file. There are full bookmarks, and an incognito mode.
2. Night Browser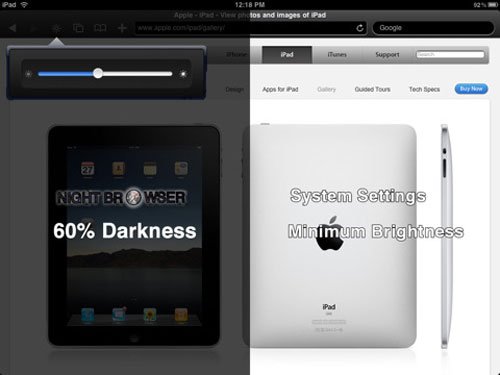 Have you ever found yourself next to your spouse and wanting to read or surf the net, but not wanting to disturb their sleep? We all have insomnia sometimes. If this sounds like you, you need Night Browser. Designed to offer you a way to use the net without your screen shining too brightly, it allows you to customize it so that it is dim enough to keep from bothering the person next to you, but bright enough to allow you to see.
The only downside to this program is that it has next to no features. So you probably won't want to use it for day use, but purely as a good night option. You will get Google search in the top bar, which is nice.
3. LastPass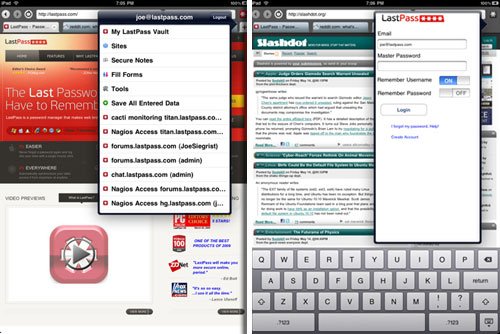 Everyone has a mass of passwords to remember. It is the cardinal rule: use a different password for every site, to avoid making it too easy for phishers to get your info online. But it can be a pain signing into each one, especially since the iPad has a serious problem with remembering passcodes. This leads to an endless entering for Facebook, Twitter, LinkedIn, email accounts and more.
This is a must have for me, because you can sign in with a master code through the main browser to every registered account. It is private, easy to use and saves so much time and irritation. I even use it for work related accounts when I have to sign in for small tasks. I use it on my computer, as well.