SRG-A40 and SRG-A12 with PTZ auto framing is perfect for filming presentations as the cameras AI analytics automatically tracks the subject and smoothly pan, tilt and zoom to follow every move and keep it naturally framed.
The cameras operate in three different modes, full body, waist and close-up. In each mode you can then select the composition by choosing center, left or right angle and the camera will then track the subject in that chosen position.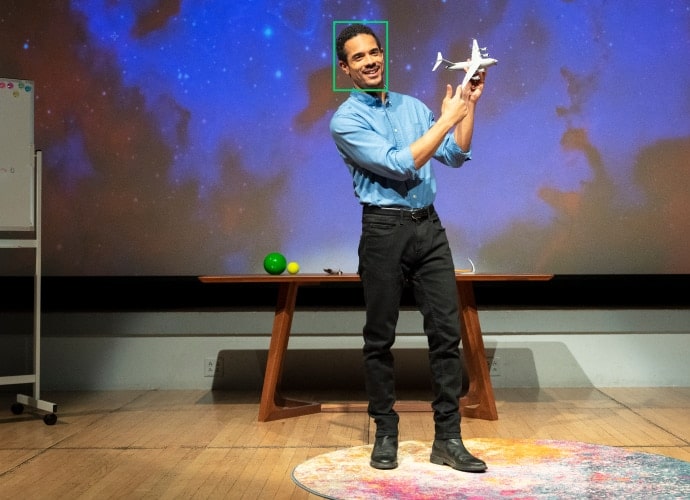 The SRG-A40 and SRG-A12 also feature a built-in tally lamp just as professional studio cameras. The lamp gives the presenter camera status as to wether the camera is filming and if auto framing is on. Not only does it stream over IP but it can also output video via HDMI and SDI.
The cameras offer a wide shooting range as it features a wide angle lens making anything from close-ups to a wide angle including both the presenter and the audience possible.
Remote control of PTZ operation

Pan/Tilt/Zoom camera movements and other functions can all be precisely controlled using the supplied IR remote controller, for convenient wireless control of PTZ functions without needing additional equipment. It can also be controlled using the optional additional RM-IP500 remote controller, just like professional broadcast cameras.
More info: Sony