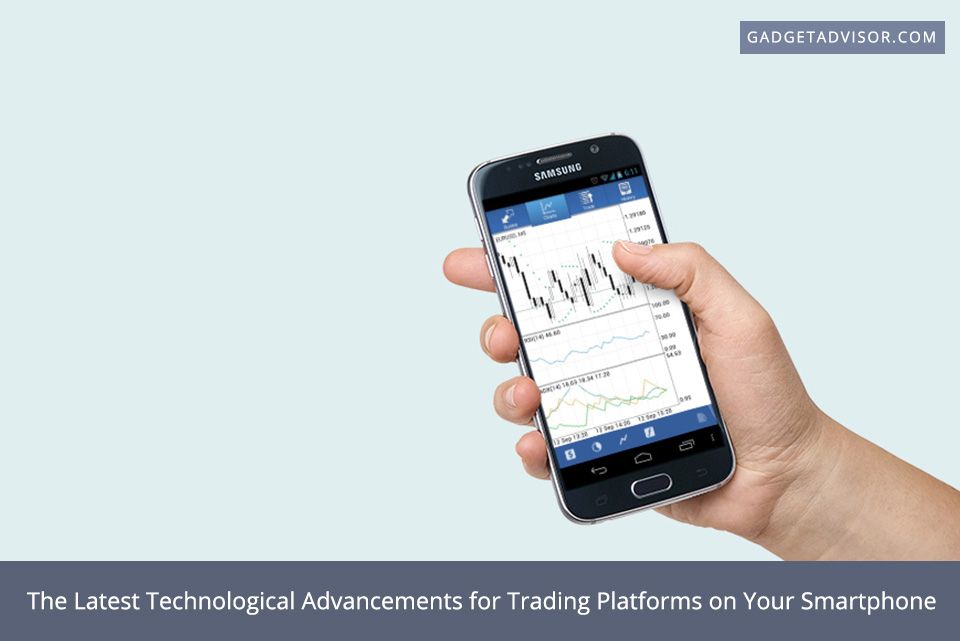 The smartphone is a modern marvel which has come to dominate our daily lives. While such light-speed communications technology would have been considered the work of a fiction writer two decades ago, consumers now employ these devices to address numerous tasks. In fact, recent studies have shown that four out of five individuals utilise their phones to purchase products and complete financial transactions. What recent advancements have occurred within the trading community and how are these beginning to change the entire world of online investing?
4G Technology
The first major improvement which has affected every other advancement on this list is the use of 4G wireless technology. All technicalities aside, 4G communications allow traders to instantly access important data with the click of a button. This is critical, for delays of even a few seconds can transform a profit into a loss. The majority of smartphones are now equipped with 4G technology. With some services providing speeds as fast as 42 megabytes per second, it is clear to appreciate why trading platforms have embraced this revolution.
Mobile Responsiveness
In the past, some investors were wary about switching to a smartphone platform. This was mainly due to compatibility issues such as appearance and functionality. As a result, they continued using personal computers. Advanced software now employs mobile-responsive technology. In other words, all applications will appear just the same as they would on a PC or a laptop. So, there is now a seamless integration between multiple devices. This also enables the user to "link" the platform between several systems; a great way to keep ahead of the financial curve.
The Use of Multiple Operating Systems
Another limitation associated with older software was that it tended to be specific to a certain device. Compatibility was therefore a very real problem and this limited some traders in terms of which portals they could utilise. Now, the majority of modern bundles can be operated on most common operating systems while still guaranteeing the same level of quality that traders have come to expect. For example, CMC's Android trading app boasts next-generation functions such as live streaming charts, immediate access to financial news and in-depth price ladders. The end result is that investors are provided with the insight and clarity required to make snap judgement calls when they matter the most.
Additional Bells and Whistles
Consumers have become extremely discriminating in regards to what they are looking for in a trading system. A dedicated app needs to be able to provide immediate access to the platform. Fast load times and automatic alerts are additional functions which will provide massive benefits. Quick navigation, long-scrolling pages and images that can be instantaneously enhanced are other options to enjoy. The humble trading system has come a long way in recent years.
These are some of the reason why a growing number of astute investors are turning towards their smartphones to enjoy sustainable wealth over time. We should expect this technology to continue to advance and to provide us with even greater benefits.