When traveling, whether for business or leisure, it's always important to gather the gadgets you'll need for your trip. Some are essential, some are fun, but forgetting any of them can make for an unpleasant trip. For the sake of being obvious, we'll assume that you don't forget your laptop or cell phone.
Here are some of the less-obvious gadgets that you may want to consider when traveling:
1) IOGEAR Portable Media Player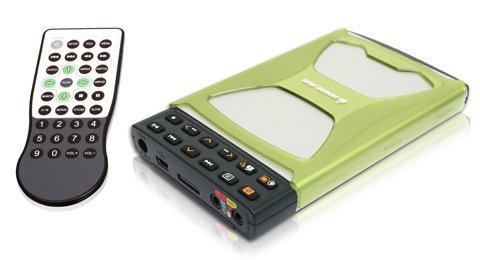 With the ability to store 50 DVD movies on its 120 GB hard drive, the IOGEAR Portable Media Player is quite possibly your best friend on travels. It is tiny compared to other PMPs and offers the unique ability to convert standard definition content up to 720p HD resolution. Even better, you won't be stuck paying $9.99 per movie in hotels. This little gadget will hook into just about anything that can play movies.
2) Mobile Printers
When doing business abroad, don't assume that you won't need a printer when you reach your destination (or when you're on the way). It's always good to be prepared in the event printing is required. Trying to hook up to someone else's printer requires drivers. Transferring files to computers that already have printer hookups results in inconvenience from the transfer as well as any security concerns. Then, there is always the potential for a printer to not be available at all. When considering mobile printers, size matters. It's probably better to take a more compact solution and sacrifice a little speed.
3) Video Eyeware
You're probably wondering why you will need video eyeware. When traveling, there is one thing to always keep in mind — there is always someone looking over your shoulder. Therefore this gadget should definitely be in the list of your top gadgets for travelers. This nifty little piece of technology, the EnVision Video Eyeware, gives you privacy and the ability to be completely unobtrusive to travelers around you. Before you say "but you have to connect to your laptop to play", check out. the product information. You'll likely be surprised at its capabilities.
4) Portable GPS Navigation
Trying to rely on maps and directions when driving in unfamiliar territory can be an unnecessary burden. Many car rental companies charge a super-premium price to have a vehicle with navigation. For those who travel and rent often, a portable GPS navigation system is perfect for keeping on the right path. We have mentioned the Garmin GPSMAP 640 GPS navigation system previously. Another option, the portable GPS by Delphi, has many features and an attractive price tag. The unit allows you to input places on your itinerary to receive directions, saving time and energy during the trip that can be spent on more important things.
5) True Global Travel Plug Adapter
If you will be traveling internationally, remember that the power outlets overseas are different from one another. Gadgets also have different plugs. Having the means to power up may sound simple, but without a tool like the Travel Plug Adapter, you may end up being out of juice, out of luck, and out of time.
Regardless of where you travel or how often, having the important gadgets with you can make or break a trip. The best thing about all the gadgets mentioned is that they can all fit in one nice, neat travel bag for placement inside a suitcase or work as one of your carryon bags.
Business is all about being prepared. This information should make preparation easier and your trips a more enjoyable experience.