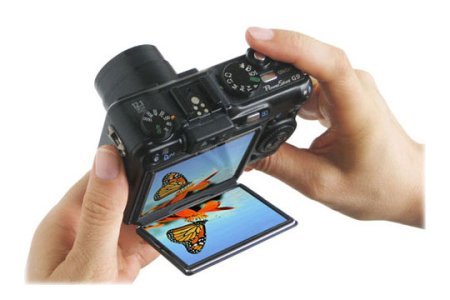 The Flipbac viewfinder helps customers snap angled photos from the hip, without having to kneel, or take candid portraits that include your own face. The angled viewfinder is ideal for experimenting with photography by taking photos from uncommon perspectives.
Flipbac Features:
Easy shooting from low angle or ground level positions
Take accurate pictures from unusual positions, including ground level, waist-high, or overhead
Snap candid, natural, and relaxed portraits
High quality LCD screen protector shields the camera when not in use
Viewfinder supports angles of more than 180 degrees for both landscape and portrait orientations
Compatible with most digital point-and-shoot and SLR cameras with 3″ LCD screens
Pricing information has not yet been released, but should be available from the official product page soon.