The pool of smartphones available today is overwhelming. Not only do you need to decide on the type of smartphone — such as iPhone, Android and BlackBerry — but also the model.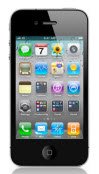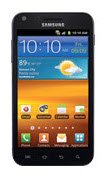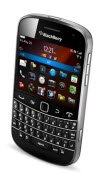 If you're not sure which type you want, think about how you will use the phone. Will you read email, ebooks and documents? Write? Edit documents? Use social networks? Browse the Internet? Take pictures? Play games? The list goes on.
If you just use the phone to make calls, you don't need much. Otherwise, here are the features to ponder when shopping for a smartphone.
Memory. The amount of memory depends on how you use the device. Photos, videos and media take more memory. However, memory is cheap, so the limitation depends on your smartphone's capabilities. iPhones, for instance, don't allow storage cards. What you get is all you get. As a minimum, 32GB is safe. 16GB is doable if you don't fill it up with apps, games and pictures.
Writing. If you'll be entering a lot of text, one factor to look for is the keyboard. More phones are moving toward an on screen keyboard, but there are still phones with a built-in keyboard with some having a sliding keyboard.
Media. To support media, pick a phone with plenty of storage. Also, beware the phone needs the right media player to play file types you want to play and your plan supports streaming.
Reading. Readers may want to look for phones with a bigger screen for a more comfortable experience. Ebooks depend on the format of the books you plan to read. Figure out what ebook format you want so you can verify your phone supports it. Amazon has a Kindle app that's compatible with most phones.
For reading Word and other types of documents, the phone needs to have a viewer that can open the types of files you want to read. If you want to edit the documents, you'll need to find out if the phone has apps available for opening and editing files. Aim for a screen resolution higher than 480×800.
Photos. Camera phones come with different resolution capabilities. Shoot for five megapixels or higher.
Business networking. BlackBerry has earned it reputation as corporate phone because it can seamlessly connect with a company's network. Companies tend to restrict what phones can access, so if it's important to access the network, ask your company for suggestions or requirements.
Internet. Most phones come with a built-in web browser and browsers you can download. Before you go to the store to look at phones, make a list of websites that are important or that you want to access often. Use those to test the phone's Internet browsing capabilities.
Available applications. Some popular desktop apps are available for mobile devices. For example, most social networks have apps for mobile devices to provide a better and faster experience. While you can connect to social networks through the phone's web browsers, they're not usually as phone-friendly as the apps specifically created for the phone.
GPS. Do you want to use the phone for getting around? If you use an app like Google Maps, it will rely on the phone's connection to track your location, so you wouldn't need a built-in GPS component. Verify the phone's capability by trying out Google Maps on the store's connected phone.
Wi-Fi. Do you want to connect to a Wi-Fi network? This speeds up your Internet connection when you access Wi-Fi networks available in the home and retail stores offering Wi-Fi.
Games. Some phones have more games available than others. If you're looking to add specific games, check to see if the game is compatible with your smartphone.
Battery life. Phones have different levels of battery life. It's wise to buy a backup battery to carry with you.
Size and weight. Be aware that smartphones are bigger and heavier than basic phones.
After you complete your research and narrow your list, visit the mobile store to try the phones. Most mobile stores connect all of their phones to the network so you can play with them to see what works for you.
What phone do you use? What do you like and don't like about it? What phone interests you?