If you aren't ready to take a big book into public and you don't want to sit and read on your phone, tablet or laptop then there are some great e-readers out there for you nowadays. Here are some of the e-readers i recommend you to check out.
Why should i buy an e-reader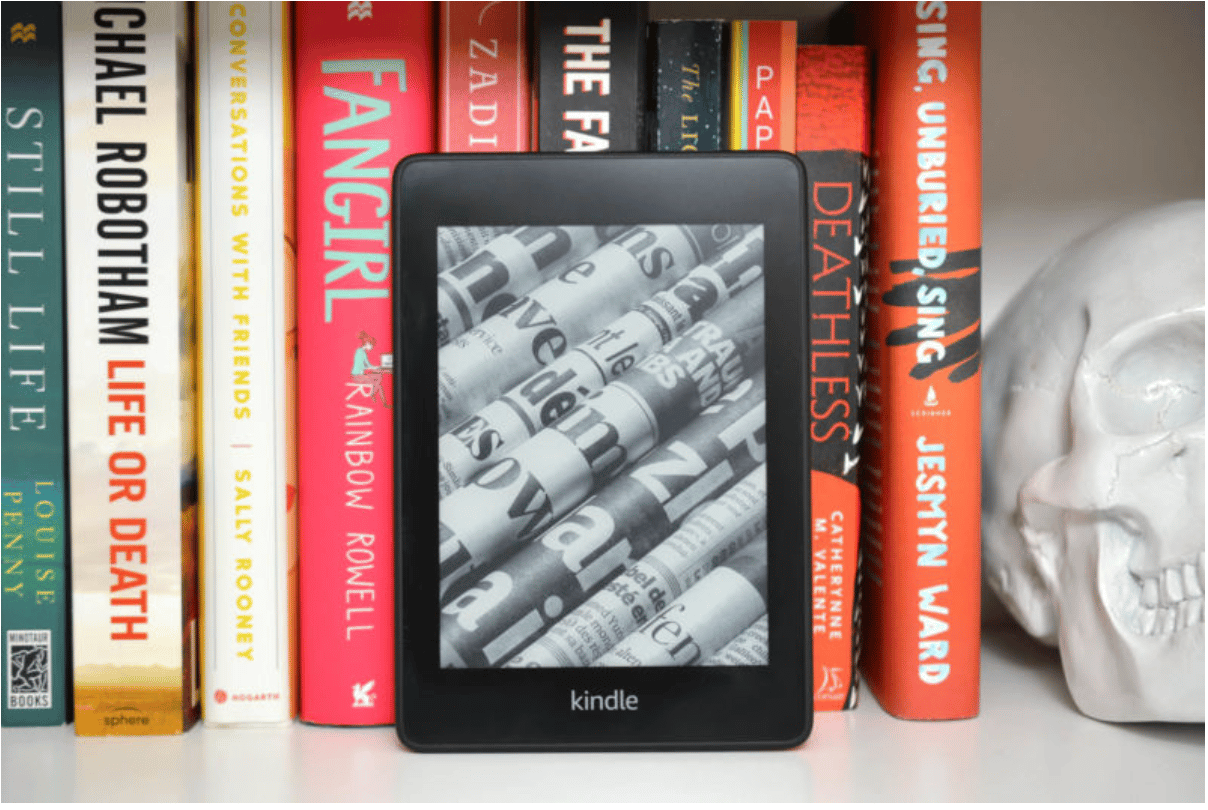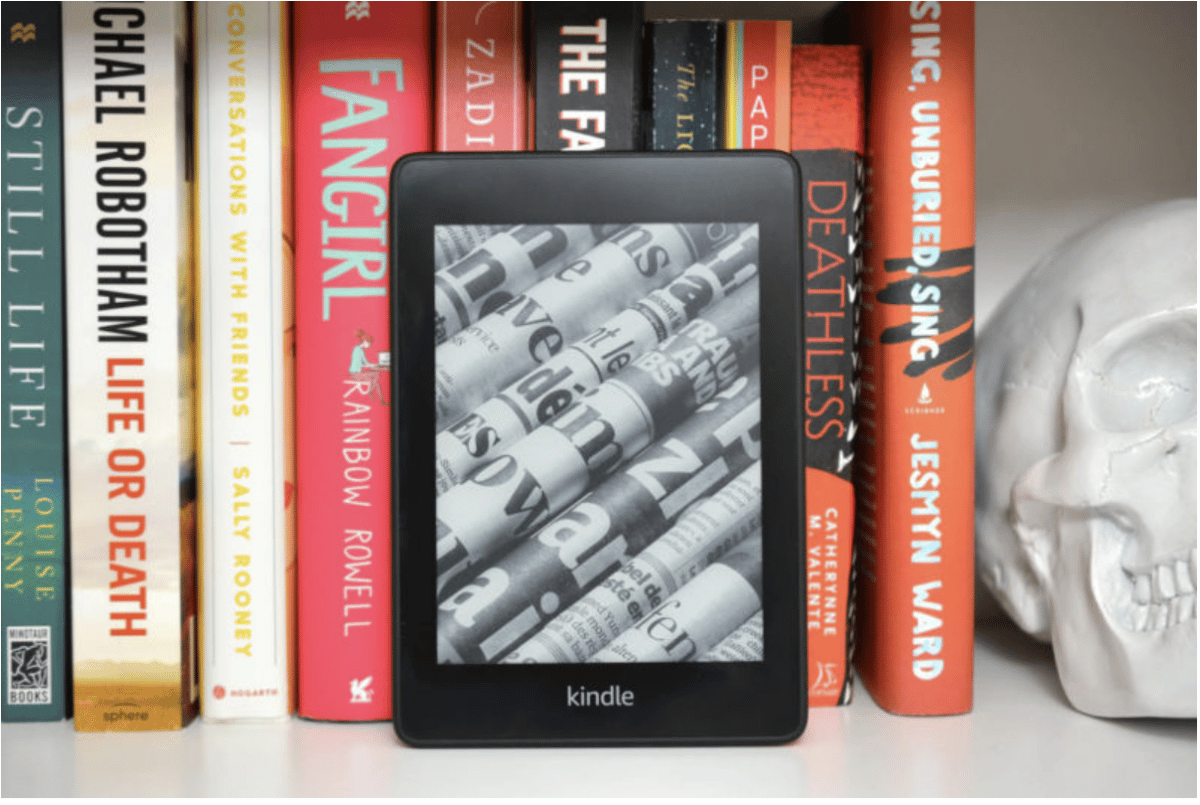 You may think, why do I need an e-reader if I already have an electronic device? Well, e-readers sole purpose is to be able to store up to thousands of books or stories into a very lightweight, easily accessible tablet that you can whip out whenever you fancy a read.
E-readers also don't come with apps on it so you won't have things like emails, social media or anything like that distracting you or tempting you during your reading sessions. You'll also be able to read hours on end and much longer than if you were to read on your phone for example.
Another positive to having an e-reader over a regular device is that the E Ink Displays actually look like printed paper thanks to its suspended layer and non-glossy screen which would be much kinder on the eyes if your sensitive to that sort of thing or if you just prefer the paper aesthetic whilst you're reading. The screens also come in handy when you're reading in the sun because the screens are glare-free which will definitely be an upgrade over regular device screens which are super hard to use when in direct sunlight. The books that you can read on your e-readers are also very accessible and can be bought at low prices and some can even be downloaded for free.
Some people do like to have a nice physical book collection at home that they can be proud of but when it comes to travelling it can be hard to choose which books to take with you, so why not take all of them thanks to an e-reader. E-readers make it super easy to travel wherever and whenever with all your favourite books super accessible. All of these best e-readers come with self-illuminated screens so you never have to be worried about not having a reading light for when you're trying to read in the dark.
Top 5 e-readers
Without further adieu, here are some of the best e-readers for 2023 and a bit of information about them that you should know before deciding on which option you would want to purchase.
Amazon Kindle (2022 model)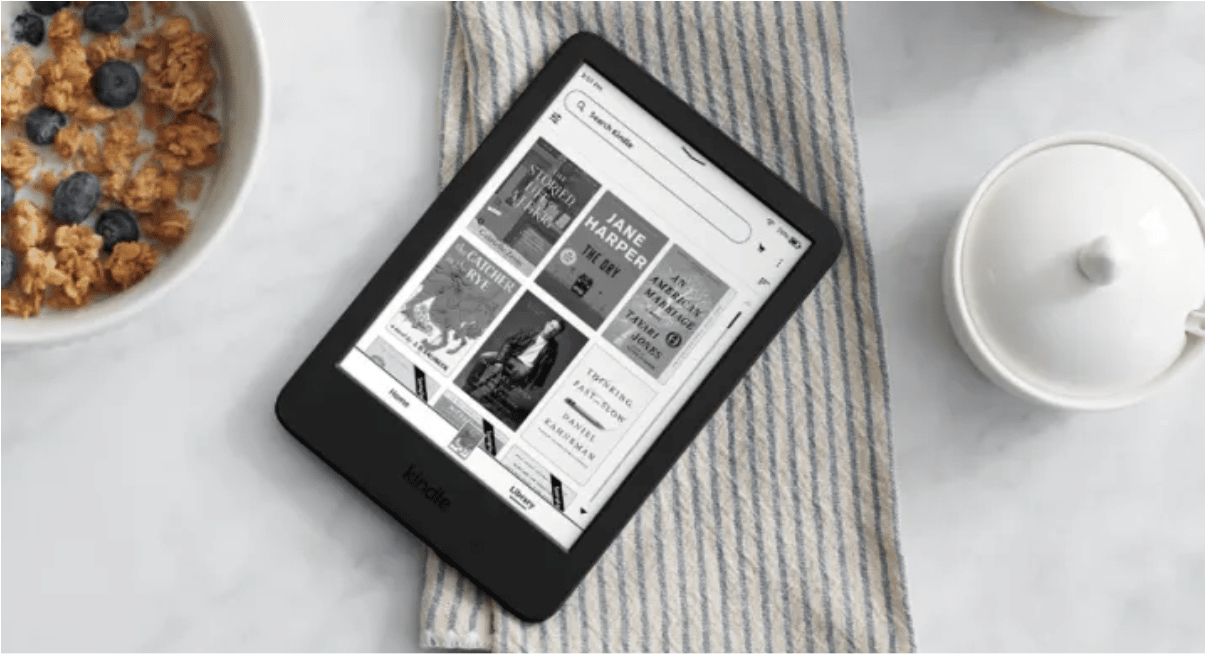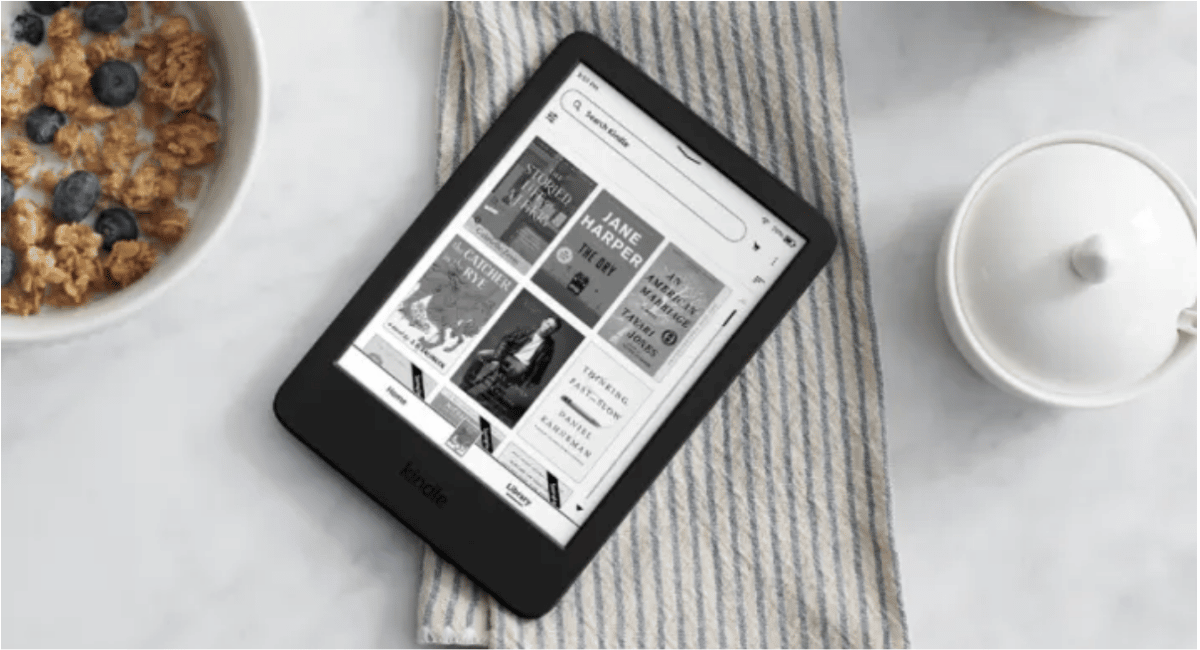 The past generations of Kindle have been widely known for being an excellent option as an entry-level e-reader but with Amazon's latest 2022 release it has definitely seen an upgrade within the e-reader ranks. The Amazon Kindle comes standard at $100 dollars with a 6-inch screen which makes it a bit lighter and smaller than the step up version of this Kindle which is the Kindle Paperwhite, available at $140 instead. Although the Kindle may be smaller and lighter, don't let it fool you, it is still very capable, the Kindle has the same 300 ppi resolution as the Paperwhite but that is where the similarities stop. The Paperwhite does have a few upgrades over this regular Kindle like the added waterproofing as well as the 17 LEDs which make the front lighting scheme a lot more sophisticated than the Kindle's four LEDs.
In the past, the Paperwhite has always been worth the few extra dollars if you could afford it but this year with the added upgrades to the Kindle it may not be so anymore. With both Kindles having the same display, in terms of the resolution, it may not be so wise to spend that extra 40 dollars on the Paperwhite, especially when the Kindle is known to see some big discounts on its price during the holiday seasons.
Kindle Paperwhite (2021 model)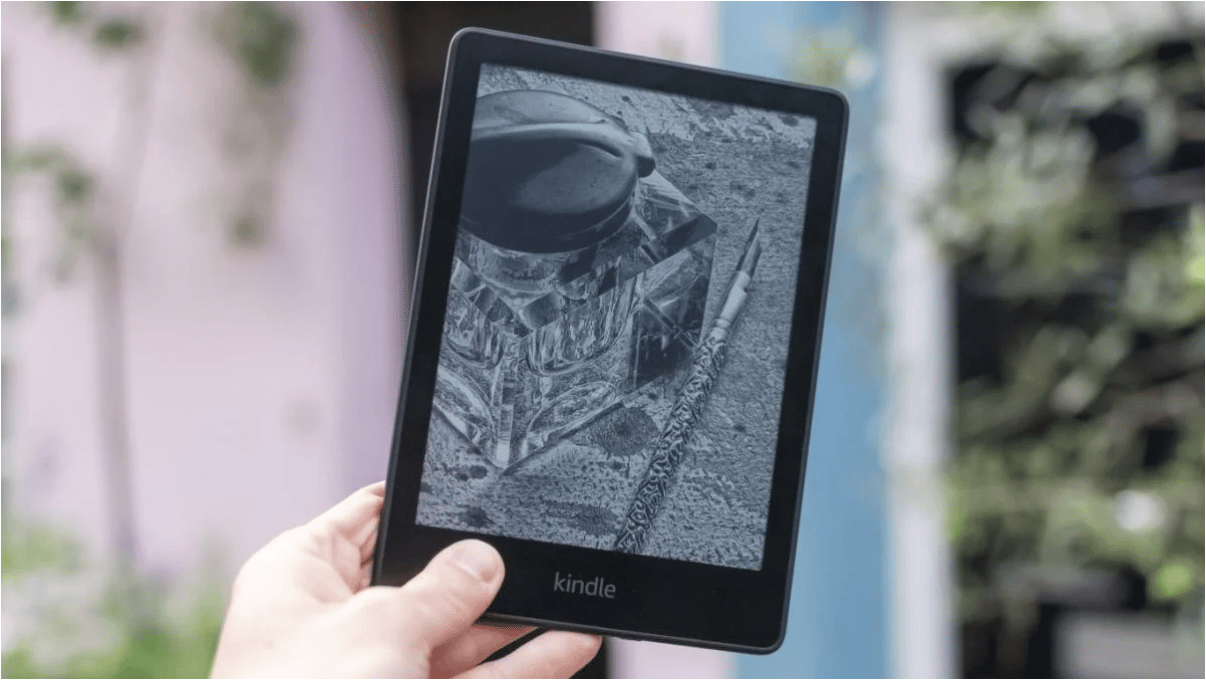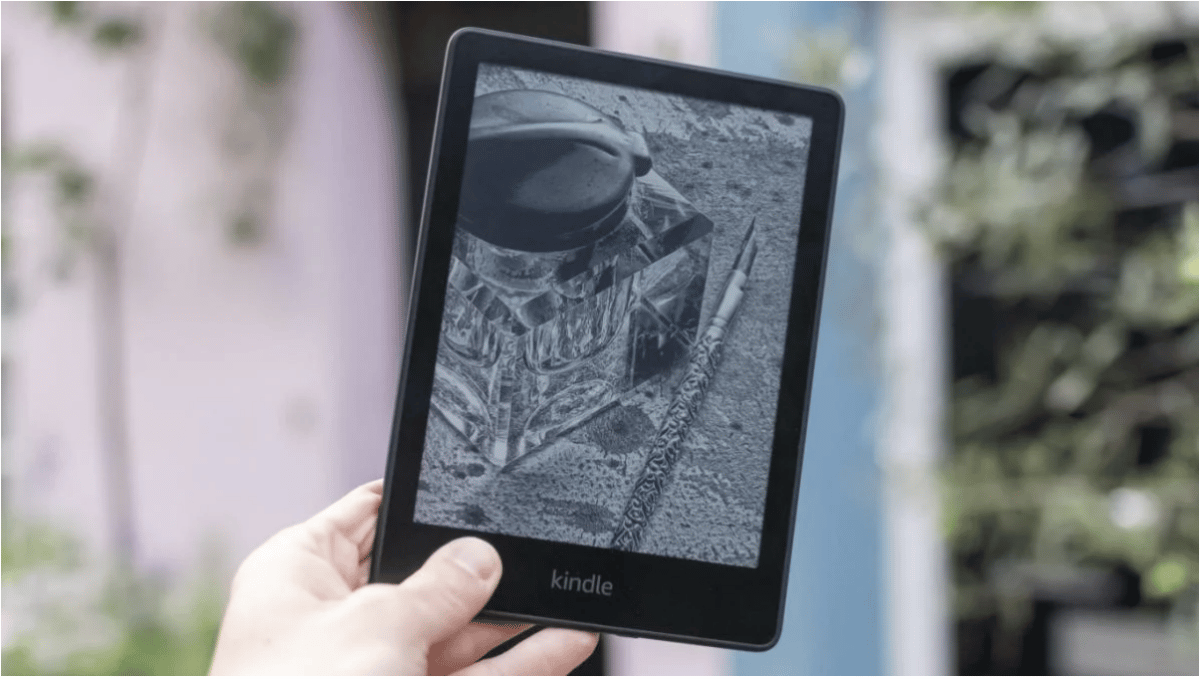 The new Kindle above really makes a compelling competitor against the Paperwhite thanks to its new display resolution that now matches that of the Paperwhites. So the gap between these two e-readers has definitely been made a lot smaller and the Kindle has become a much more appealing entry-level e-reader option but although the Kindle may be the better entry-level option for some, there is no denying that the Paperwhite gives off a much more premium and durable feel to it. The Paperwhite also has a few features to it that really gives it the edge over the regular Kindle like the bigger screen, waterproofing and its LED lights which give it a more sophisticated lighting scheme.
There are three different Paperwhite models that are available to you, a base model and then the Signature Edition, which gives you added upgrades like wireless charging, 32GB of storage instead of the standard 8GB with the base model and you even get auto-adjusting light sensors. This all comes at a little higher price as well, at $190 dollars which may be a bit high for most people just looking for their first, entry-level e-reader. The third type of Paperwhite model that you can get is the Kids Edition. Just like the Kindle, the Paperwhite is often seen on sale and could cost as low as under $100 during these periods so you should definitely be on the lookout for those if you aren't ready to spend so much.
Kindle Oasis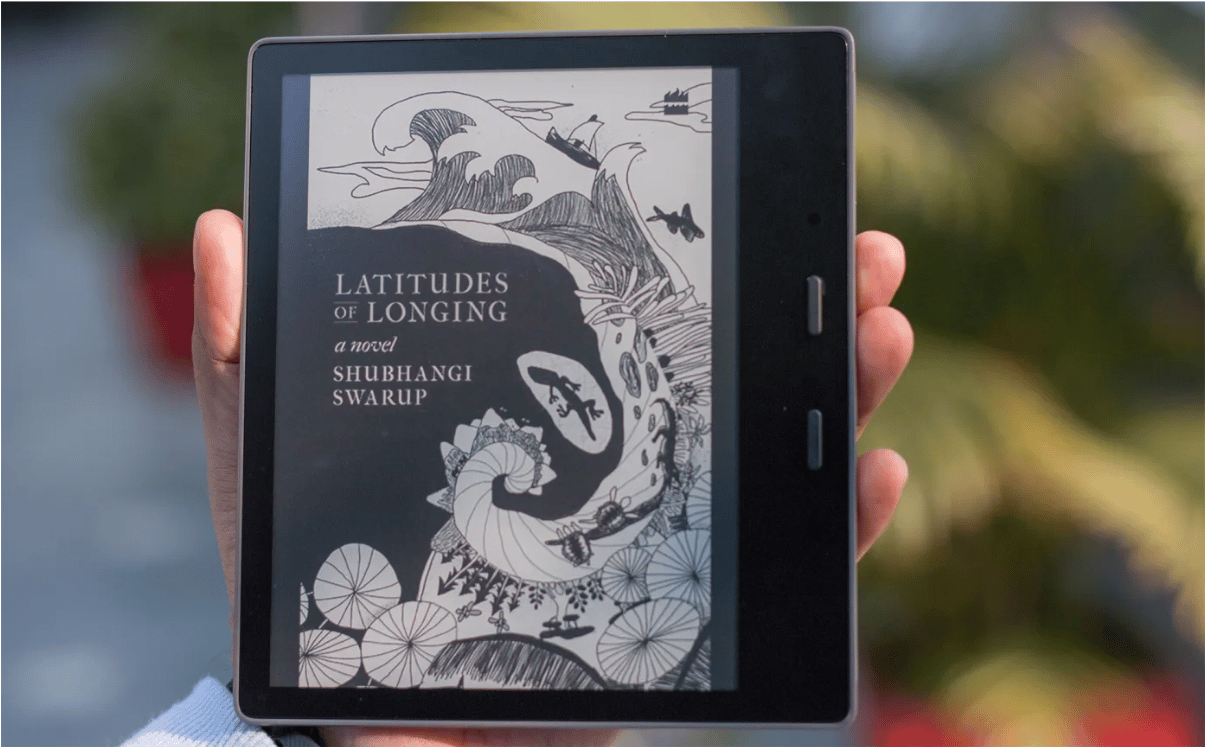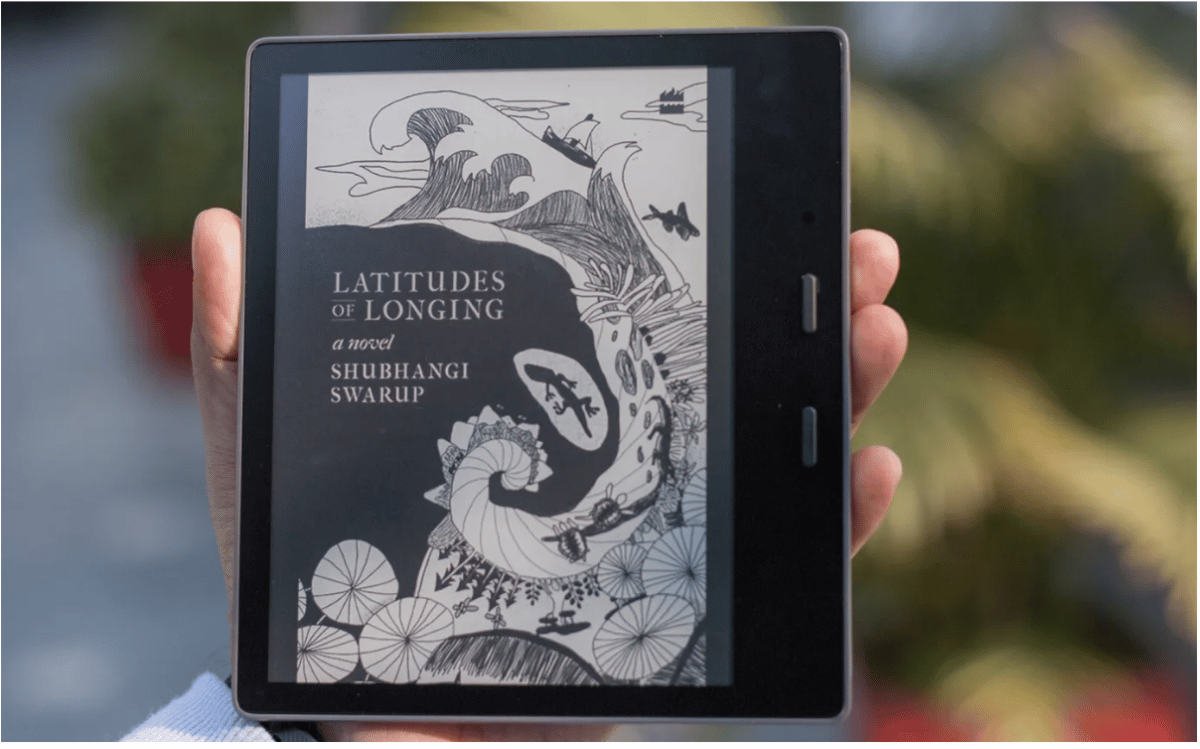 The Kindle Oasis is one of Amazon's best E Ink e-readers that they have out right now and it actually got a little bit of an upgrade during 2019. When you compare the new Kindle Oasis with the predecessor you'll see that they are extremely similar, almost identical even, apart from one big thing, the new colour-adjustable integrated light. This new light feature basically allows you to change the tone of the light that your Kindle is exerting from cool to warm, depending on whether you'll be reading during the day or during the night. This can also be set to change automatically at certain times like sunrise and sunset if you don't want to go through the hassle of changing it yourself every time. If you own an Apple device you may understand how this works because it works exactly like the Night Shift feature that you have on your device.
At $250 dollars, you will be able to get the most basic Kindle Oasis, which is definitely not inexpensive for an e-reader. For most avid readers it would be completely fine to opt for the more affordable types of e-readers like the Kindle Paperwhite to satisfy their needs. However, if you are a reader who knows exactly what they want and that is the best of the best when it comes to e-readers then it may just be for you if you are prepared to pay those extra dollars. There is another option within this price range that gives similar performance and a bigger 8 inch screen compared to the 7 and that is the Kobo Forma, so that might be worth checking out if you'd be interested in getting a bigger screen size.
Kobo Libra 2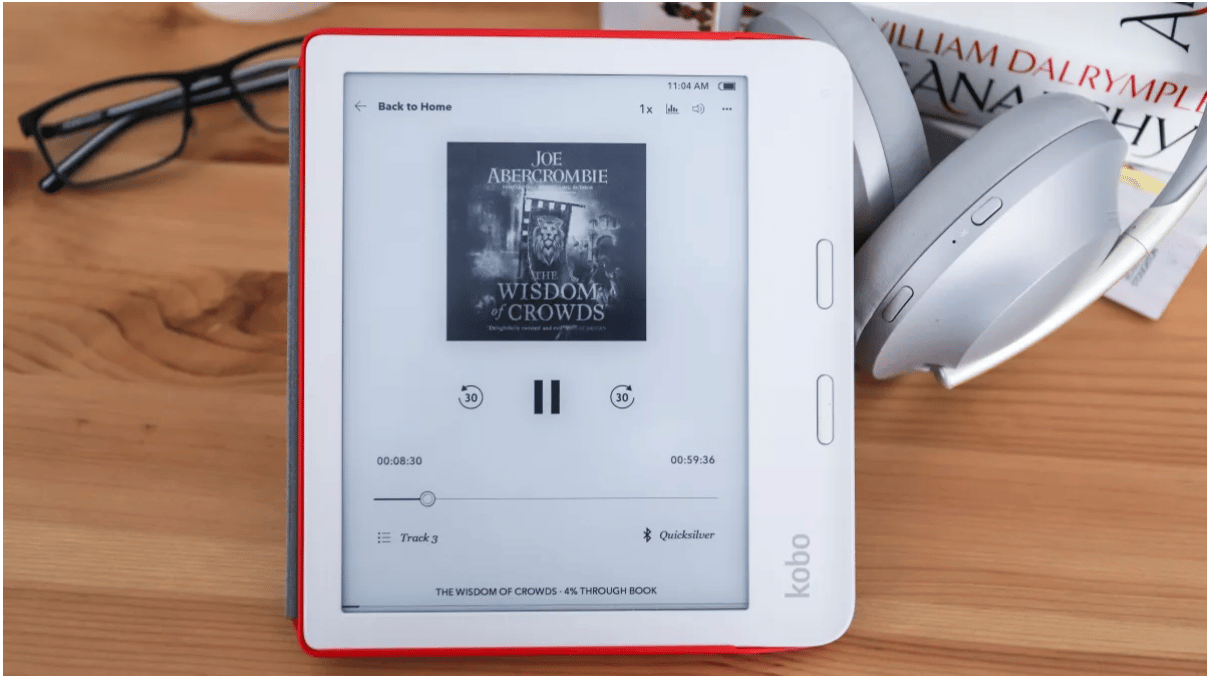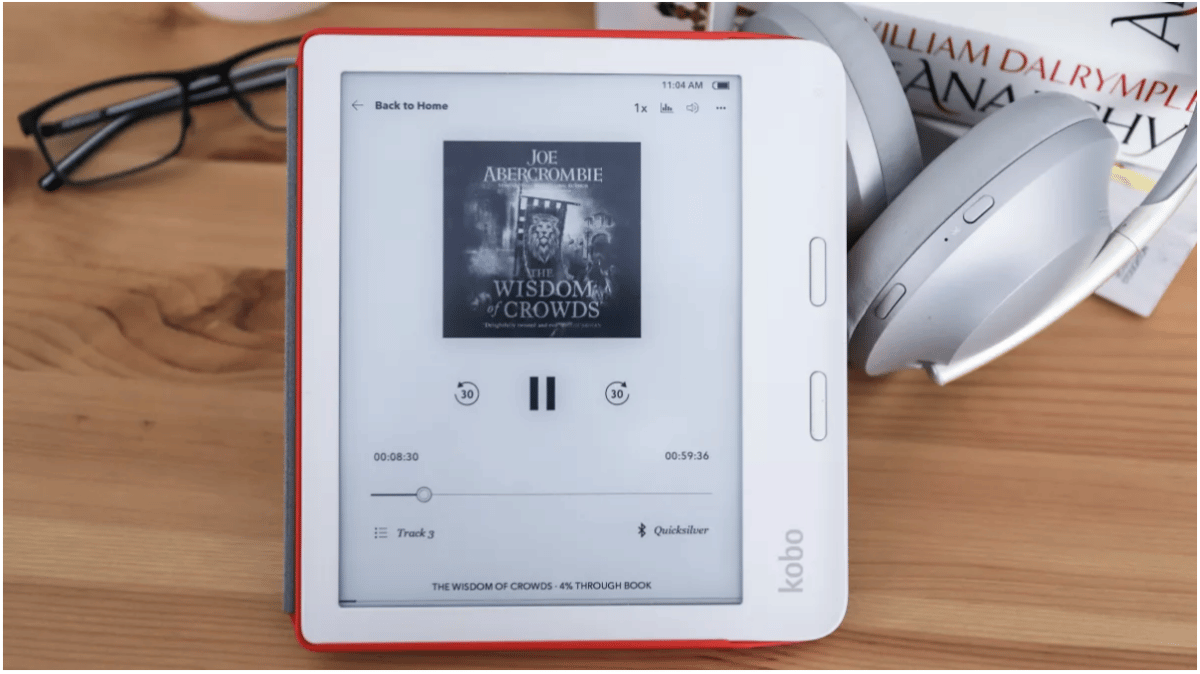 The company responsible for manufacturing this line of e-readers, the Kobo Libras, is Rakuten. Since they're owned by Rakuten they are powered by the Kobo store, which is where you can purchase ebooks and other things similar to that. However, don't think that you'll only be able to purchase from the Kobo store, the Kobo Libra still supports the regular 14 file and the native ebook formats (EPUB, EPUB3, PDF, MOBI, JPEG, GIF, PNG, BMP, TIFF, TXT, HTML, RTF, CBZ and CBR). If you aren't knowledgeable in the e-readers world and don't understand a word that was said it basically means that if you get an ebook from anywhere besides Amazon you'll be able to read it on the Kobo Libra 2 as well. You may have heard that on a Kindle you are able to take out an ebook from a library via OverDrives Libby app however it is a super complicated process and therefore isn't very popular amongst users. The Kobo Libra 2 has managed to find a way to do this extremely smoothly as it has built-in support for you to check out ebooks from all your favourite local libraries, also via the OverDrive service.
The Kobo Libra 2 comes at a similar price to that of the Kindle Paperwhite Signature Edition, $180, which is actually $10 less. This price places this e-reader right in the middle of e-readers and just like the model that came before it, the Libra H20, it's actually 100% waterproof and comes with a pretty decent, 7 inch 1,680×1,264 pixel, display. It doesn't just stop there though, the display is also an E Ink display which comes with a built-in light and not a single ad. A downside to the Kindles is that you'll need to pay $20 in order to remove the ads which just adds a cost on top of its initial price which many don't appreciate.
Kobo Elipsa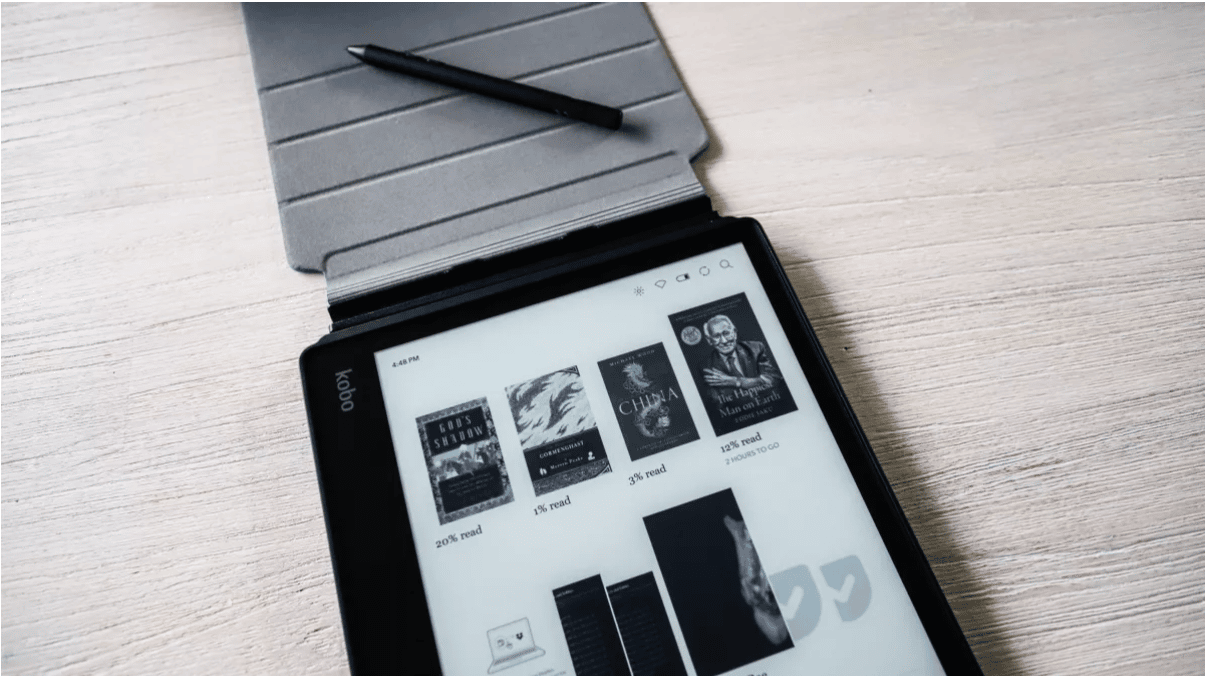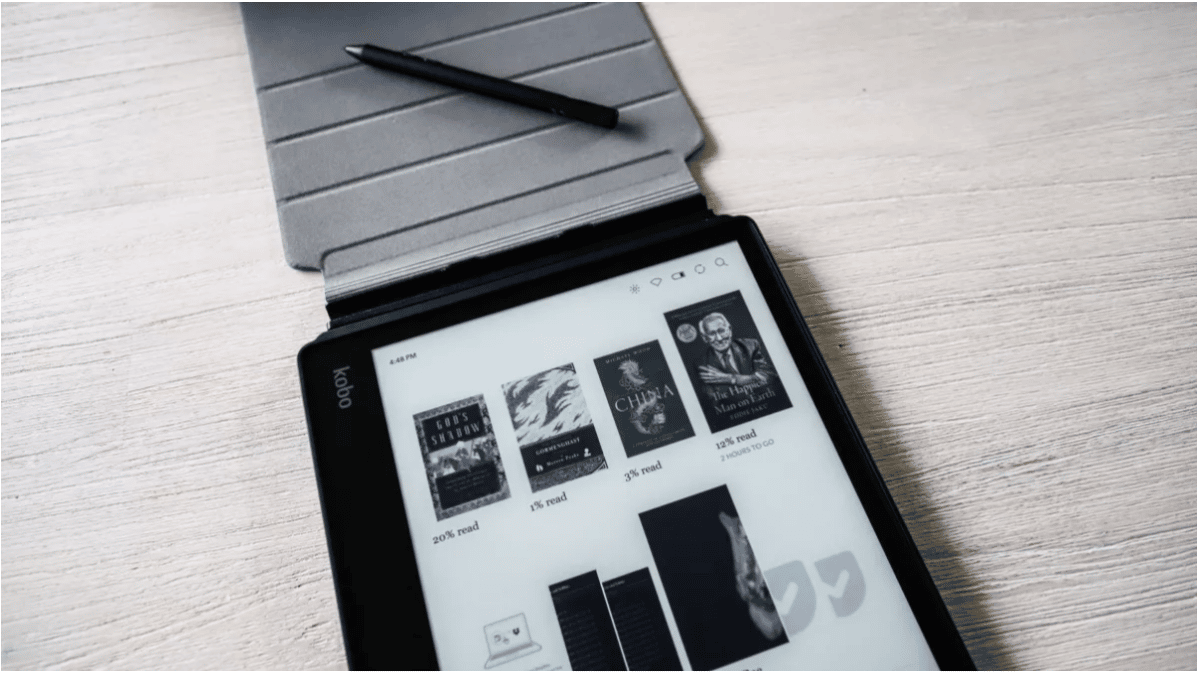 In the past there was a Kindle DX which was 9.7 inches in size and there was quite a market for it, readers who loved to read on a bigger screen but sadly this Kindle has been discontinued for quite a few years now, leaving these readers longing for a bigger sized e-reader. There have been a few brands, such as Sony, who have tried to reproduce this subgenre of large e-readers but none have been quite as successful and are often very expensive. Kobo Elipsa is one of those that are trying to fill this large e-reader niche for the market and comes with its 10.3 inch display. The Kobo Elipsa is often purchased as a package called the "Elipsa Pack" which includes a SleepCOver and stylus with the e-reader. Despite the screen being pretty large compared to other e-readers it still has a sharp display which makes it very easy to read. The large display is an E Ink Carta 1200 touchscreen, which has a 227 ppi resolution (1,404×11,872) and even comes with a dark mode to make it less strainful on your eyes when you're reading whilst it's dark.
The Kobo Elipsa comes with some really good stats on the internals of this e-reader such as its 1.8GHz processor and 32GB of storage. However, if you are used to using a stylus or pen on an iPad then you'll be very disappointed with the performance of this e-reader because it will definitely feel a lot slower than you're used to. Another excellent feature that this e-reader is known for is its amazing battery life which is rated in weeks rather than hours like most other e-readers. Just like the other Kobo e-readers it doesn't support Amazon ebooks but does support 15 different formats natively (EPUB, EPUB3, FlePub, PDF, MOBI, JPEG, GIF, PNG, BMP, TIFF, TXT, HTML, RTF, CBZ, CBR).
With the added size of this e-reader it is understandable that it is on the heavier side relative to other e-readers and weighs in at 383 grams, excluding the case and stylus which would add even more weight. The advantage that the case does offer is that you'll be able to use it to prop up the Kobo Elipsa so that you won't have to hold it anyways whilst you're reading, taking notes or whatever. The bigger size display definitely isn't everyone's preference when it comes to e-readers but if you are into this type of genre of e-readers then this is definitely an option worth checking out.
Conclusion
Many people may have the misconception that e-readers are essentially the same as a screen from your device but this is so wrong, an e-reader actually uses an E Ink screen so that you're able to read for a much longer time without your brain being hurt by the radiation which you get from looking at a LCD or OLED screen for too long. So, do yourself a favour and invest in an e-reader.