Stellar Repair for Video is a software program that is used to repair corrupted, broken or damaged videos. It repairs videos that have corrupted during shooting, while transferring the file, or during the converting and processing process.
Stellar Repair
Stellar can repair several videos at the same time.
Efficiently repairs corrupted video files using sample files
Allows you to preview repaired videos before you save them
It can repair compressed videos
Repairs videos recovered from corrupt storage media
Repairs standard definition, full HD, and 4K resolution video files
Repairs a wide range of video formats that include MP4, MOV, AVI, MKV, AVCHD, MJPEG, WEBM, ASF, WMV, FLV, DIVX, MPEG, MTS, M4V, 3G2, 3GP, and F4V file formats.
This software restores both sound and the movement of the video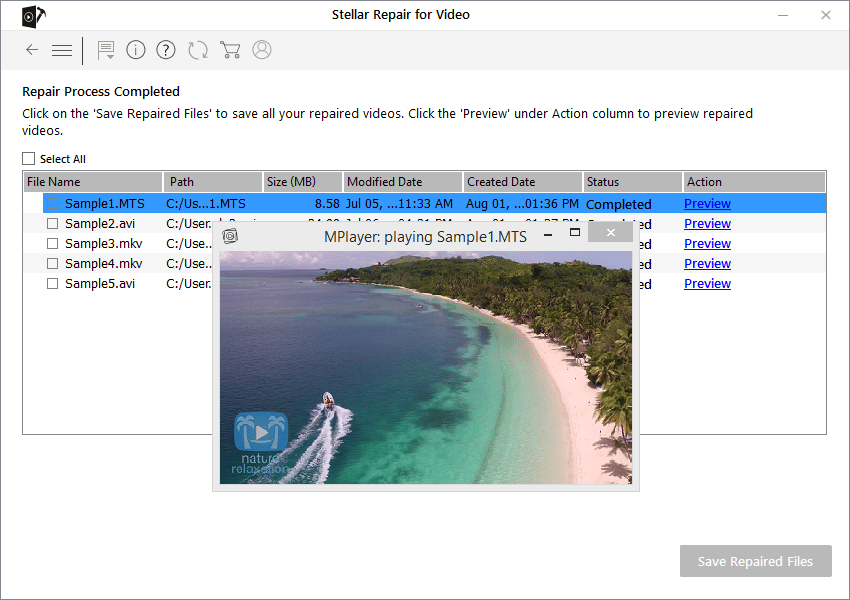 In addition, this software supports both Windows and Mac computers. It supports Windows 10, 8.1, 8, 7, Vista and XP. It also supports the Mac operating system from 10.11, 10.10, 10.9,10.8, 10.7 and to the current version.
Stellar Repair for Video also offers live support should customers need it.
There is a free demo that provides a preview of repaired files up to 20% of the total video size.
The price of this software program is reasonable and comes with a 30-day guarantee.
What Users Have to Say Regarding Stellar Repair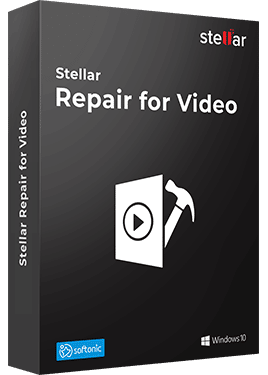 The majority of users who have used Stellar Repair for Repair, rate this software program highly and state, for the most part, this software program does what it is supposed to do. They also rave about the support the company gives them when they are having difficulty repairing a video.
Pros of Stellar Repair For Video
There are several benefits that users find when using Stellar Repair for Video. These benefits include:
Users find the program simple and easy to use.
Several users state that this program helped them recover files when nothing else seemed to work.
Many of the reviews state that they received great support when they were having difficulty recovering their files.
Several users stated that the company honors its 30-day money-back guarantee.
Cons of Stellar Repair for Video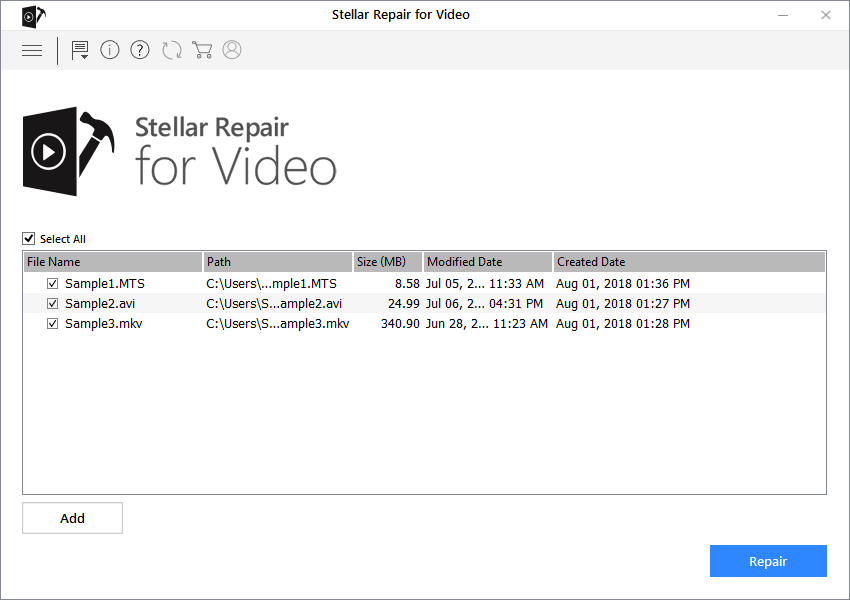 Not all users are completely satisfied with this software. Here are some cons that users find when using this program.
The software does not work in some rare cases
It can take some time to get technical support when you request it but the support is excellent.
Some people state that they had difficulty getting their refund, or did not get a refund at all.
Final Analysis
While overall Stellar Repair for Video appears to be a great software program for repairing pictures and videos it appears that it can not repair all corrupted files under all conditions. This makes sense since Stellar Repair does not claim to be a miracle software program.
Users who have problems recovering their photos or videos state that the technical support they receive is better than most companies offer and the results of their assistance are mostly positive. While some users have difficulty receiving a refund when this program does not work for them others state that getting a refund was no problem.
Overall, this software program seems to do what it claims and works well in most circumstances.