FotoJet is a new collage making app by Pearl Mountain Technology. In the current era of social media explosion, a photo app is nothing new. There are enough of these out there that most of us have sampled one or more of these collage creation applications. However, FotoJet is a little different from the other option loaded apps. Here is an app that is extremely simple to use without the usual bells and whistles. Despite its no-nonsense interface you can make some great collages using FotoJet.
The things that Really Work for FotoJet
Ease of Use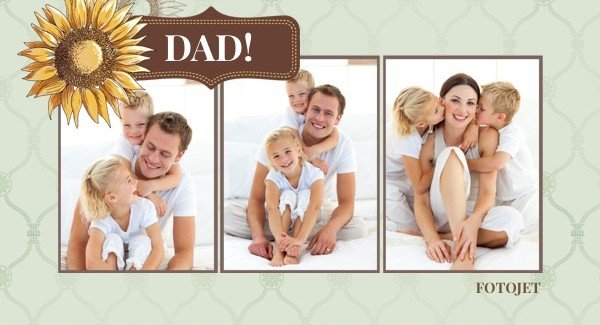 This is an app made for people who want to make and share lovely collages with minimum effort. While you can create some highly sophisticated collages and photo previews through several other photo apps, FotoJet allows you to do so in a jiffy.
A basic interface that is loaded with easy to use tools that allow you to drop your photographs, crop them, flip them, change hues, colors, brightness and more with little fuss. Photographs can be directly picked from your hard drive or even from amidst your Facebook snaps.
The app even has templates tabs that let you know the 'New' and 'Popular' collage designs. There are many templates to choose from which include 'classic', 'artsy', 'modern' and some 3D templates. The use is very intuitive and the app also has a very user friendly guide for its usage.
Highly Versatile
This is an app that not only allows the making of collages but also greeting cards and business brochures that you can use for webinar platforms. There are several templates available to choose from in these categories as well. The beauty of FotoJet lies in the variety that it has on offer. There are more than 320 templates on offer to ensure that you get exactly what you are looking for. The templates with a few snaps are available at the very top while the number of images per collage increases as you traverse down the extensive list of templates.
Agile and Flexible
The variations that you can bring to your collages by editing the text, image, font or color are huge. FotoJet allows complete flexibility as far as these features are concerned. So you can make pretty diverse collages even with a few pictures. We'd like to reiterate here that despite the choices on offer the use of the app remains absolutely uncomplicated.
Some Things That Can be Improved
Social Media Involvement
Currently FotoJet can be used only to make Facebook posters and covers. This is a very limited approach towards social media that is ever prevalent today.
Rigidity in Templates
There are some feature in which FotoJet is very flexible, however there are others which are absolutely non-negotiable. The number and placement of photographs in a template and even the color scheme cannot be altered.
FotoJet is a very easy to use, versatile app that can help you come up with some professional looking collages and cards with minimum effort. The free app is a pleasure to use with sharp and clear interfaces and some beautifully designed templates.