Everyone is well aware of the limitation of editing PDF files. Most PDF editors require you to change the file format to do some corrections. However, applications like CocoDoc make it much easier to edit any part of a PDF directly.
In this article, we will review CocoDoc's solution and discuss some of its key features.
Let's start with CocoDoc PDF editor and find out what it has in store for us.
CocoDoc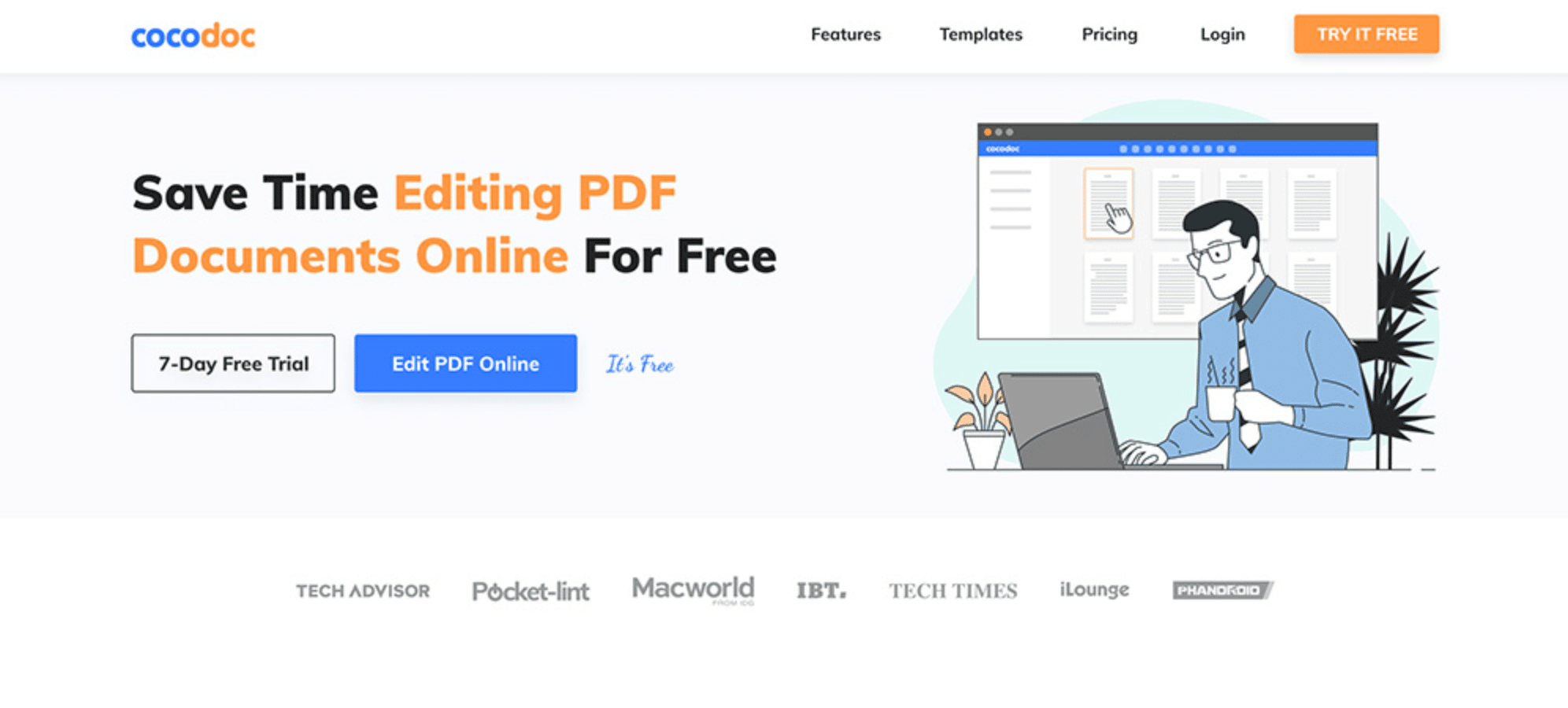 It is an online platform where you can edit any PDF file without any limitations. You can edit any part of a PDF to add some text, images, charts, signature, or freehand writing. However, the application is not limited to adding things as you can remove various parts of a PDF as well.
CocoDoc has categorized all its tools so that you can work on your goals. We can not call it just a PDF editor as many other tools let you play with your PDF files.
For example, It can help you convert, merge, compress, and password-protect a file on the same platform. Thus, you can use it as a complete tool to manage your PDF files.
Key Features of CocoDoc PDF Editor
As we mentioned earlier, there are many features offered by this website. Some of them are:
PDF Editor
The first tool of this website is the PDF editor. It is designed to provide some basic editing options that help you add text boxes, checkmarks, and dates. You can also perform a spell check with this PDF editor. The PDF Editor of this website is enough to help you edit all types of graphics and texts.
A PDF editor helps manage the number of pages, and you can easily add or remove them. You can check out more tools under the PDF editor page on its website.
Form Filler
The next feature is a form filler that lets you upload a form and fill it online. The best part of this feature is that you do not need to worry about the page layout and you can easily switch between different columns with the Enter key.
That is why it can be a helpful feature for data entry work in a PDF file.
Form Creator
It helps you create different forms with the provided templates. You can choose the layout of each page and choose different templates for the pages as well. Thus, you can use this form creator to create different PDF files without worrying about your editing skills.
PDF Converter
Every person managing PDF files requires a PDF converter. This website has different converters that will convert your file into almost all the commonly used file formats. Similarly, you can take any other file format and convert it into a PDF from the same tool.
Thus, you can leave all your converting problems to this website.
Sign PDF
Our next feature helps in signing a PDF file without changing its format. You can decide the page and area where you want to embed your signature. The website offers different ways to upload your signature on the PDF. However, the best way is to use a freehand writing tool to do your signature on the file.
Merge & Compress
This tool will help you merge multiple files into a single PDF. Additionally, you can reduce the size of your PDF using the same tool. Thus, it will do both jobs for you.
Security
Another key feature of this website is its security. The platform uses advanced encryption tools to protect user's data. Also, it has SSL certification that ensures the data of this website does not leave the servers.
Integrations
The biggest advantage of web-based solutions over mobile applications is the advanced integrations. You can use the Google Drive integration that helps you manage your documents from your online storage.
Note: CocoDoc offers additional online storage with every account. Thus, you can use your cloud storage as well.
Final Verdict
CocoDoc is a powerful tool to edit PDF files. The key features of this website make it an exceptional platform to manage your PDF files. Hence, you can go for this solution without having a second thought.
You can visit its official website to know more about the editing features of the platform.