You know that the more software you install on your computer, the more bogged down it gets. This guide gives you the essentials. Your computer cleaning routine doesn't need to be complicated. Just remember to run and update these types apps on a regular basis, if it's not already automatic.
All of these applications are free, with some having paid upgrades available. They won't tease you by promising they'll find all the problems, but will only fix them if you pay up.
Other applications work well, but who has time to search, download and try software? If you go with the apps on this list, you're done and your computer stays protected.
1. Microsoft Security Essentials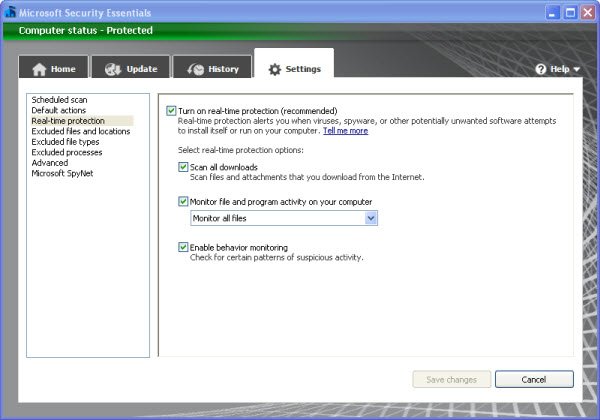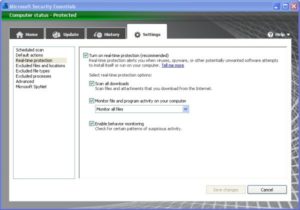 Some people avoid using Microsoft apps because of feature and system bloat. Ironically, other anti-virus apps have bloating problems, but this one is worth considering and it doesn't have the bloat problems others have.
An IT manager reported that Microsoft Security Essentials (MSE) caught a virus before another popular application did. Because the tech giant has many resources at its disposal, Microsoft can get a lead on security problems before many others. In addition to catching viruses, MSE defends your computer against malware, spyware and other badware.
2. Malwarebytes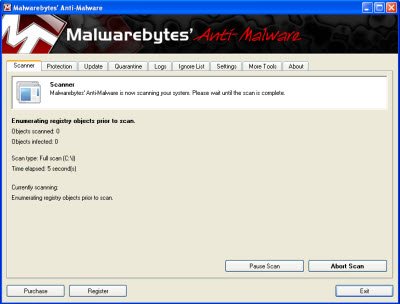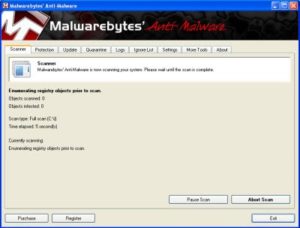 Malwarebytes removes all forms of malware, including viruses, Trojans, spyware, adware and rootkits. Why recommend another security app when MSE also catches the same things? The truth is that it's impossible for any single app to catch everything and quickly.
Having two solid applications protecting your computer should do it. Moreover, these two run together without any conflicts. The free version requires you to update and run the application to scan your computer. The paid version runs in real-time that constantly watches for threats.
3. WinPatrol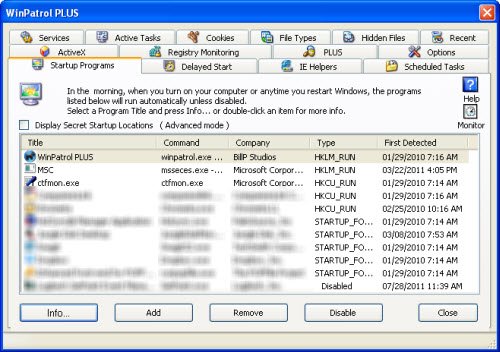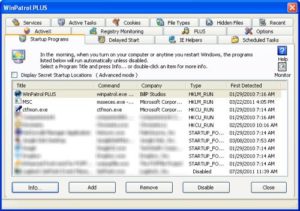 MSE and Malwarebytes react when something bad comes in. Scottie, WinPatrol's watchdog, barks when something tries to change to your computer's settings. Non-critical apps like QuickTime, iTunes and Adobe Acrobat typically run every time you reboot or turn on your computer. These use unneeded system resources.
WinPatrol shows the details for each app that runs on startup. The paid version of WinPatrol provides more information about the startup program so you can decide if you need it or not. Scottie also watches for Browser Helper Objects (BHOs), scheduled tasks, malicious Windows Services, hidden files, active tasks.
4. CCleaner
Every time you open an attachment from an email, it adds another item to your temporary folder even if you save it elsewhere. Not everyone remembers to clean the temp folder, recycle bin, Internet cache, download history and other spots.
Your computer can do all the things CCleaner does, but CCleaner gives you everything in one package so you don't have to open each application or utility to empty the garbage. All you need to remember is to run it on a regular basis.
CCleaner wipes browser temp files, history and cookies. It sheds recent file lists, log files, dead registry items and other holdovers from different applications. It scrubs the registry for unused entries such as file extensions, outdated shortcuts and invalid paths.
These four apps have been around for a long time and do a good job ensuring your computer stays lean and clean. All work with Windows XP, Vista and Windows 7.
What other apps do you recommend? What are your essential apps for keeping your PC clean and safe?