PDFs have definitely revolutionized the way we share documents across different platforms. The most popular digital document format is easy to use, interactive, light and most of all, it retains the original formatting of the file, which a lot of other formats don't have.
But PDF actually has more to offer than just making document sharing easy. In fact, there's a lot to learn about PDF to maximize its benefits, two of which are editing and annotating scanned PDF files.
The importance of editing and annotating PDF files
Editing a PDF file is important because it allows a user to make changes to the content of the original PDF document, which includes editing and adding objects, putting bookmarks and links, formatting headers and footers, and putting watermarks in files and images to protect intellectual rights.
Annotating, on the other hand, is important because it maximizes the efficiency of a document by allowing authors and editors to collaborate in making the content better.
Annotation can be done by adding images and content to the existing file using various tools like drawing markup tools, stamp tools, typewriter tools and notes tools.
So, what's the difference between editing and annotating then? The keyword here is change. Annotating allows a user to add objects to an existing PDF document while editing allows a user to change the contents of the file.
The things to look for in a good PDF editor and annotator
It's not hard to find an application or tool that allows you to read, edit, modify and annotate scanned PDFs. Aside from the PDF reader that comes with your operating system, you may also come across a lot of PDF editors and modifiers that you can use for free or with a small fee. But what should you look for in a good PDF editor and annotator?
Reliability
Here's the truth: not all the PDF editors you see on the first page of your Google search results are reliable. In fact, a lot of these sites are created just to put malware or virus to a device upon downloading, which allows their creators to steal information from you.
So the first thing to look for in a good PDF editor is reliability. Ask for recommendations, do some research and really look into the features of a PDF editor before you jump on an offer.
Efficiency
One of the reasons you are getting a PDF editor and annotator is to streamline processes within your organization. Make sure that the tool you choose has all the features you need and one that can stay efficient with you as your requirements increase.
Security
Different tools offer different levels of security. And in a time when malware, viruses and other risks are lurking online, it's very important to find a PDF editor that doesn't require you to provide personal information, has specific permissions and one that can help you identify if an eSignature is valid or not.
The top three PDF editors and annotators today
To help make your choice easier, we rounded up three of the best PDF editing and annotating tools that you'll find today:
PDFelement is undeniably one of the most efficient tools out there with almost all the features that you need to stay productive. PDFelement allows you to open and read PDF files, add, delete and manage annotations in existing pages, edit, modify, split and update content, create and merge PDFs and even convert PDF files to other formats.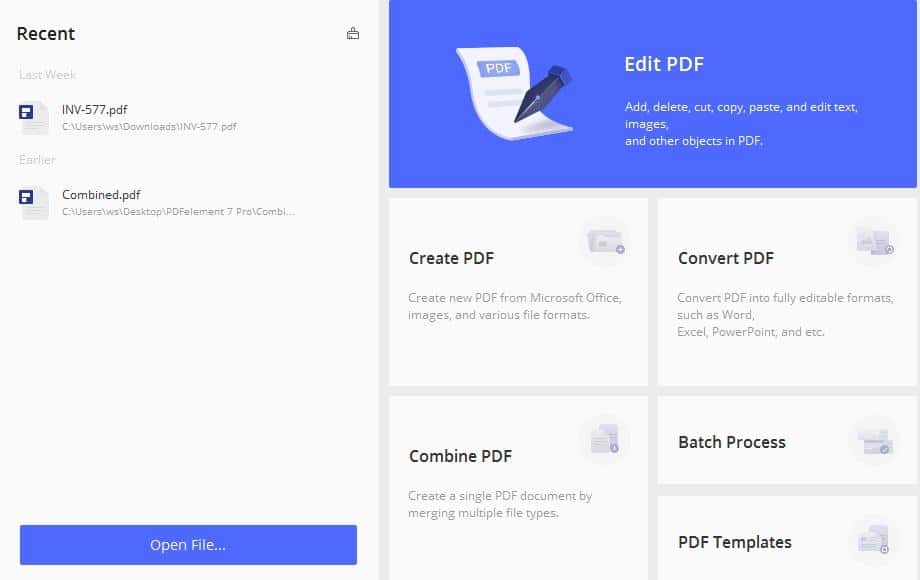 System requirements:
A computer with Intel Pentium 4, equivalent or higher processor
Windows 10, 8.1, 8, 7 and Vista OS (Mac is available as well)
512 MB of RAM, 1GB recommended
1.5GB of free hard disk space for application files
Web access needed for registration, activation, assistance and live updates
PDFelement standard starts at $69/year while PDFelement Pro starts at $139 for one-time cost. You also have other options depending on your needs.
How to edit and annotate using PDFelement
Edit PDF files>>
Open the scanned PDF file using PDFelement and click the "edit" button to go into editing mode. There are two edit modes, see the screenshot:


Click the area where you'd like to make some changes or annotations or insert images.
Annotate PDF files>>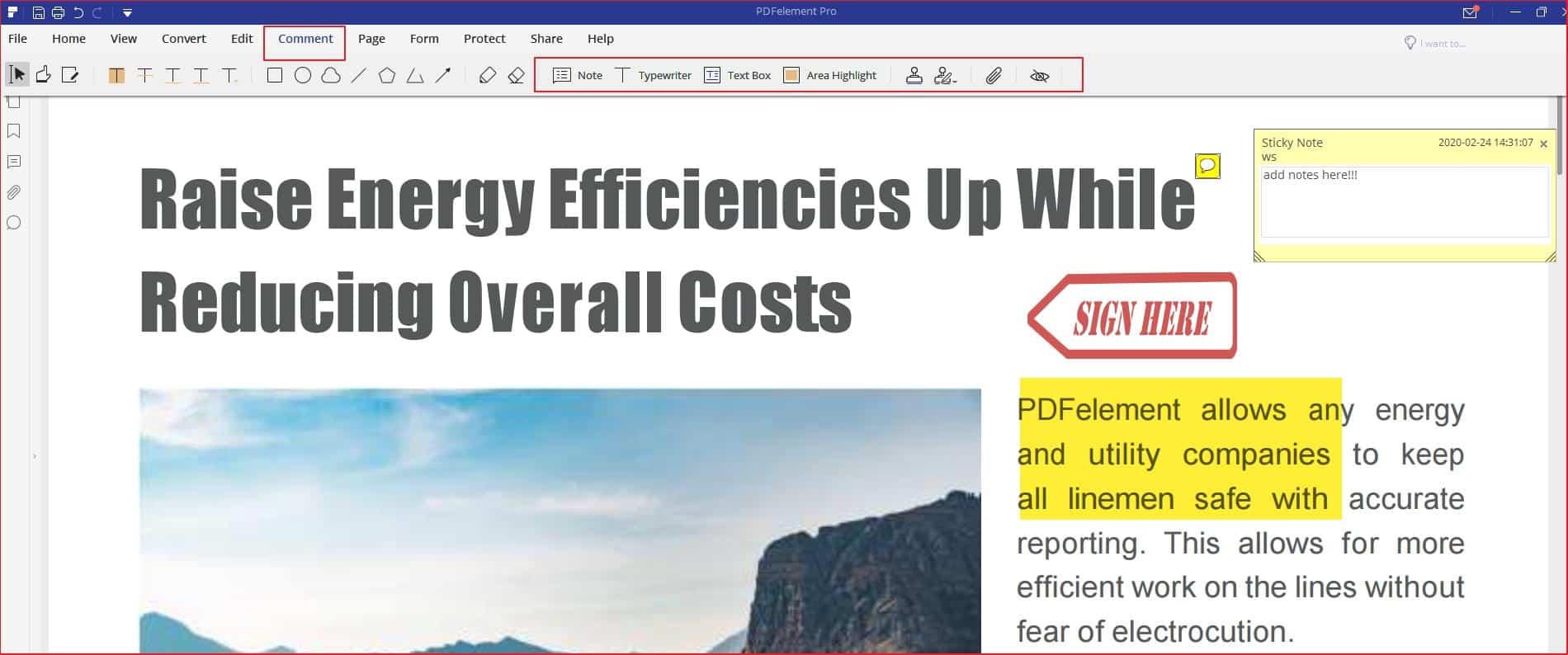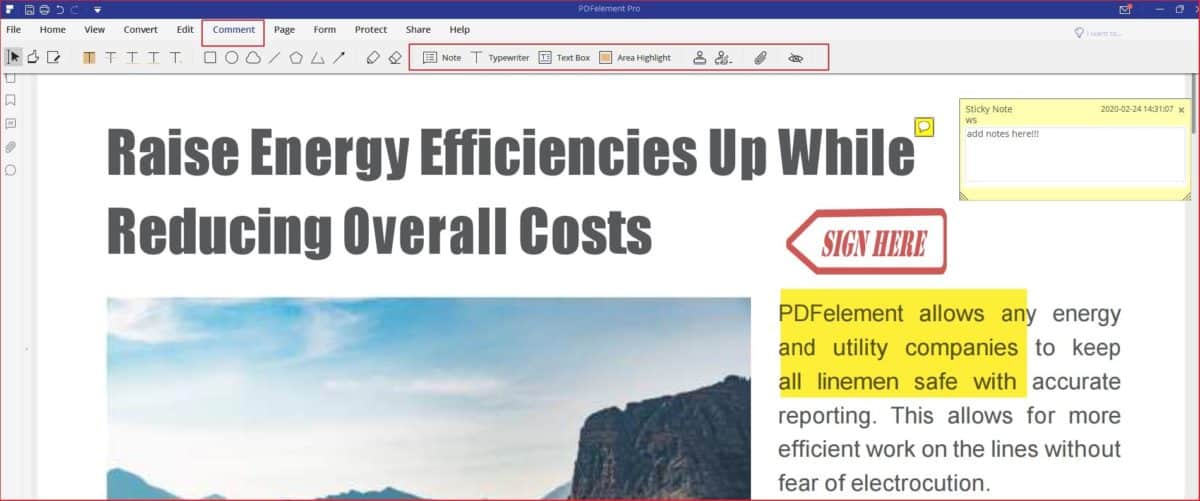 If you would like to add comments, stamps, are highlights, or making some drawing on your files, just look at the top tag "Comment", and find the corresponding icon to do that.
Edit scanned PDF files
Sometimes, you will find that your files are images or a series of scanned pdf files. No worries, just find Convert Tag and open your OCR icon (see the screenshot), it will help us make the scanned pdf files into editable.

Then you will see the pop-up windows like that,click yes and download the function.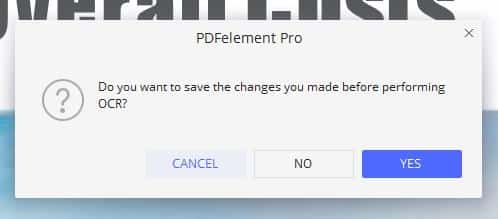 Then you will come back to the regular operation to edit your scanned PDF.
Adobe Acrobat Pro DC
Adobe crated the PDF format more than 20 years ago, so it's only fitting to use it as the industry standard in editing and annotating PDF files. With Adobe Acrobat Pro DC, you'll have all the standard tools for managing PDFs including a mobile functionality and the capability to convert PDFs into multiple HTML pages. This tool also has programs for both Windows and MacOS.
System requirements:
1.5Ghz/Intel processor
Windows 7, 8, 8.1 and 10/macOS v10.12-15
1GB Ram
4.5GB(Windows)/2.75GB(macOS) free hard disk space
Adobe Pro DC starts at $14.99/month while Acrobat Standard DC starts at $12.99/month with a required annual commitment
How to edit and annotate using Adobe Acrobat Pro DC
Open the scanned file in Acrobat Pro DC and choose "edit PDF" in the right pane.
Edit or annotate the file as you like and save with a new file name to differentiate the edited version from the original file.
iSkysoft PDF Editor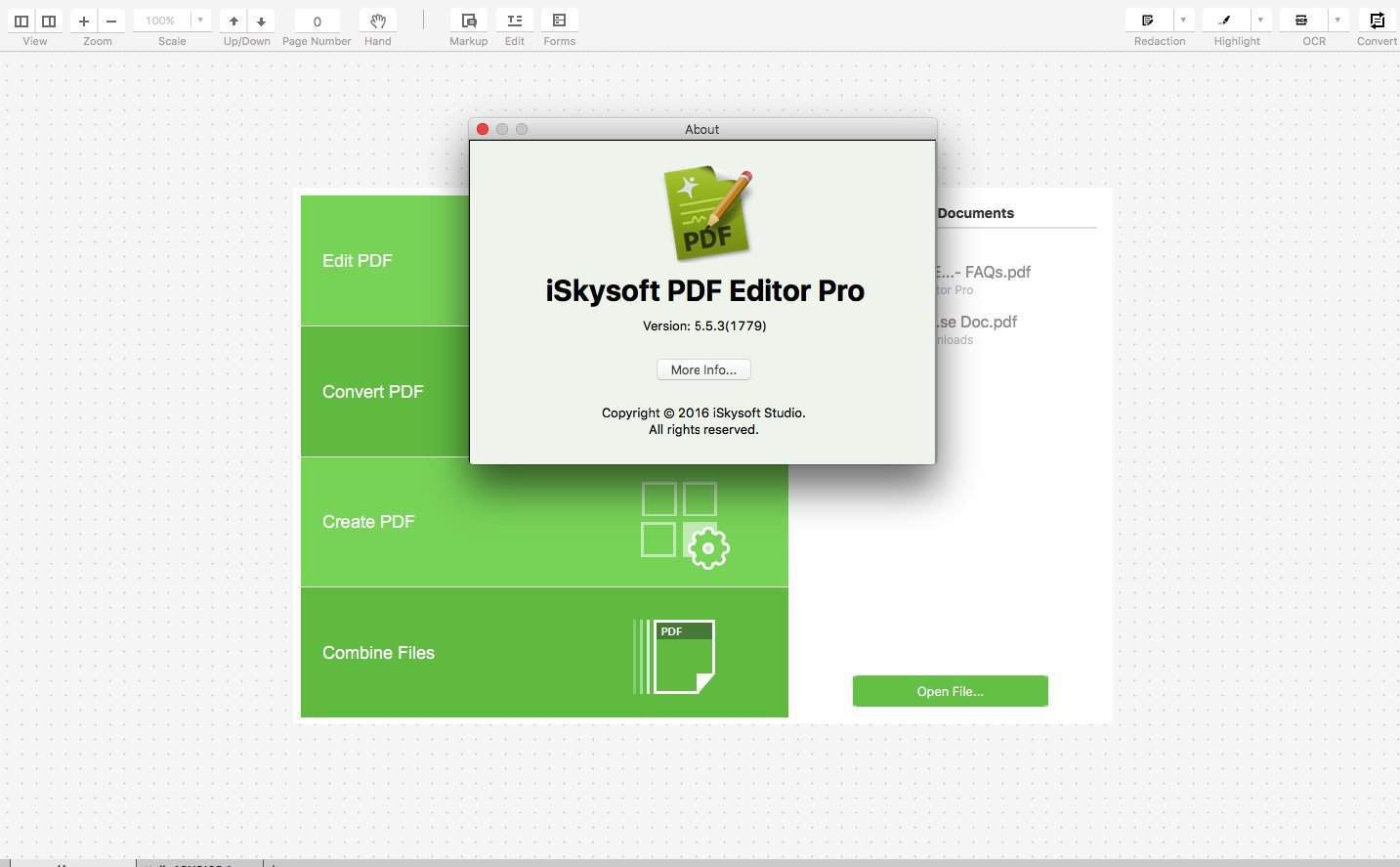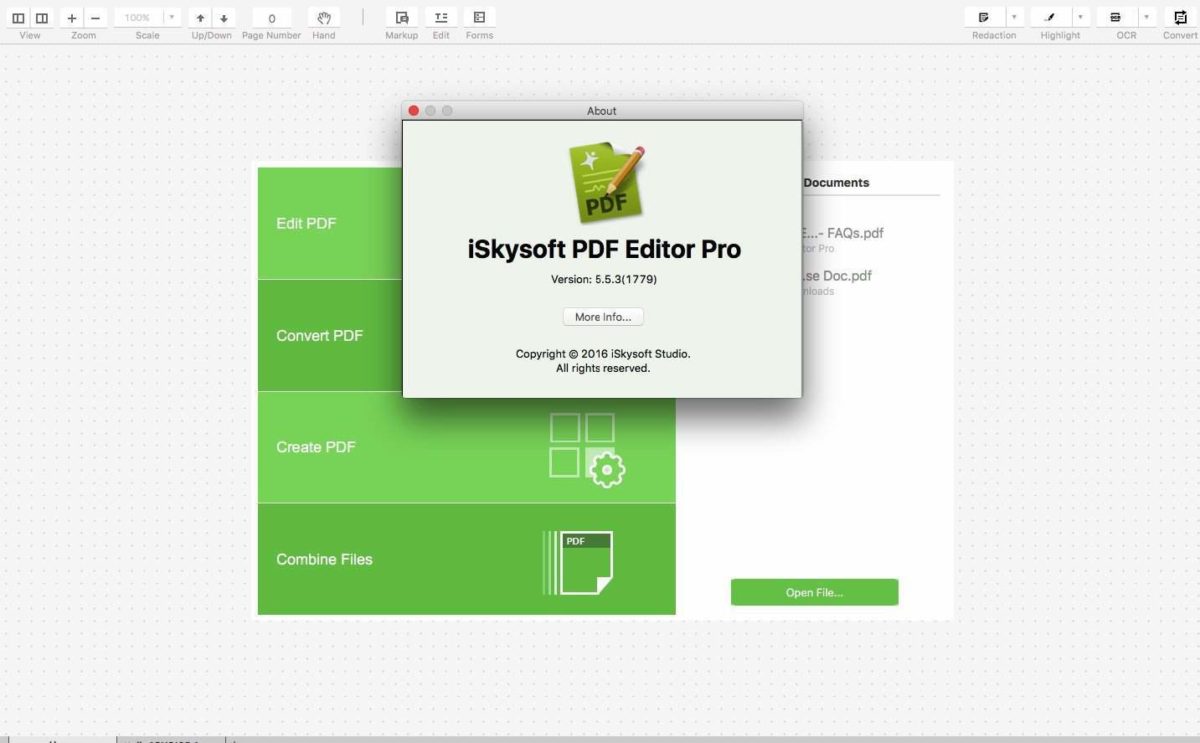 Catering to both Mac and Windows users, iSkysoft features a streamlined PDF editor that allows users to edit, annotate, convert and even fill out PDF forms directly on their computer. But the real power of this tool comes when you buy its Pro package where you'll have the ability to protect PDF files with a password, convert them into different formats and edit PDFs using OCR technology.
System requirements:
Mac OS X 10.6 or earlier/Windows 7/8/XP/Vista
1GHz processor
512 MB RAM
500MB free hard drive space
A standard iSkysoft PDF editor package starts at $69.95.
How to edit and annotate using iSkysoft PDF editor
Open the PDF file in iSkysoft.
Click "edit" to gain access to different editing tools where you can edit and annotate the PDF file according to your needs.
The bottomline
All these tools have their advantages and they meet the standard requirements of an efficient PDF editor and annotator. So the choice will really depend on your exact needs.
If you're not sure about which tool to choose yet, you can take advantage of a free trial to get a feel of the program and decide what suits you best.
2020 Calendar Giveaway Start Now! You can get all kinds of 2020 calendar templates for FREE on Feb.