With the revolution of electric vehicles, it appears that these cars are finally being accepted in society as viable replacements for their gas-powered counterparts. And there is no better time to own an electric vehicle than now.
Other than being much easier to operate, electric vehicles also help reduce our carbon footprint and net zero emissions. In the U.S. and U.K., among other countries, the government is playing its part in encouraging the acquisition of electric vehicles and taking fuel-powered engines off the road.
There is no doubt that electric cars are the future. In 2023, we expect new feature enhancements and technological advancements in electric vehicles that will be available for purchase. Here are some of these electric vehicles to watch out for in 2023.
Cadillac Lyriq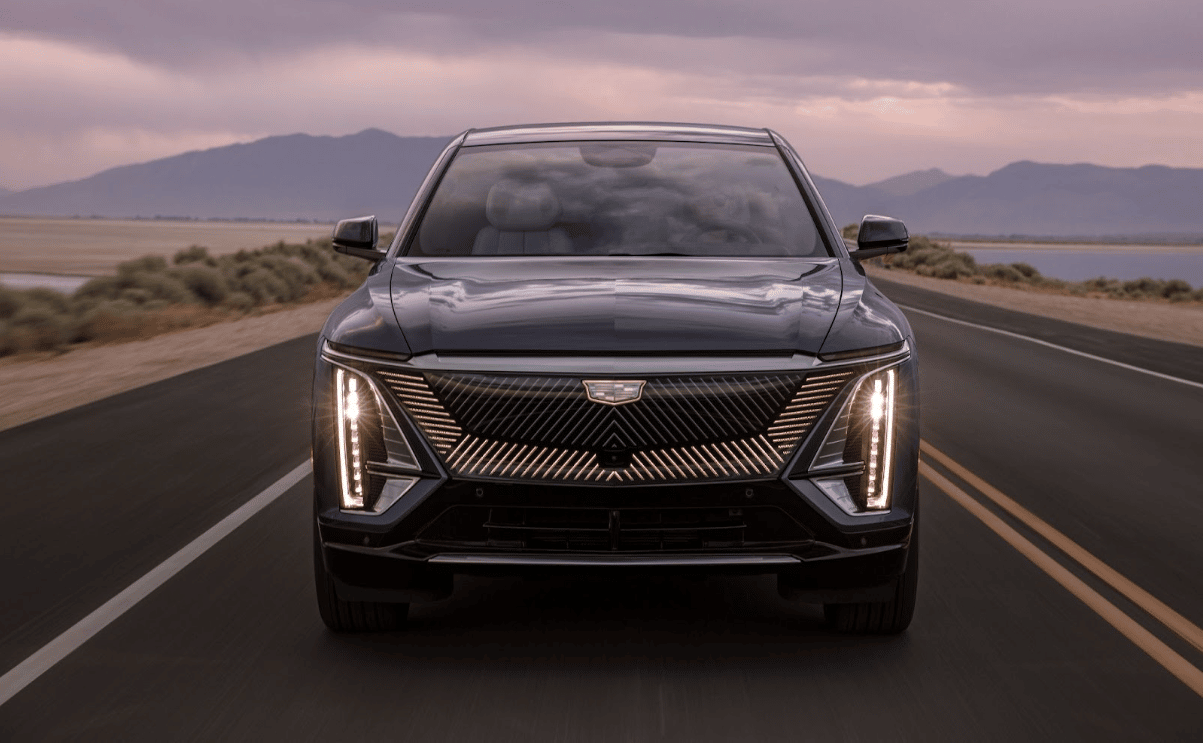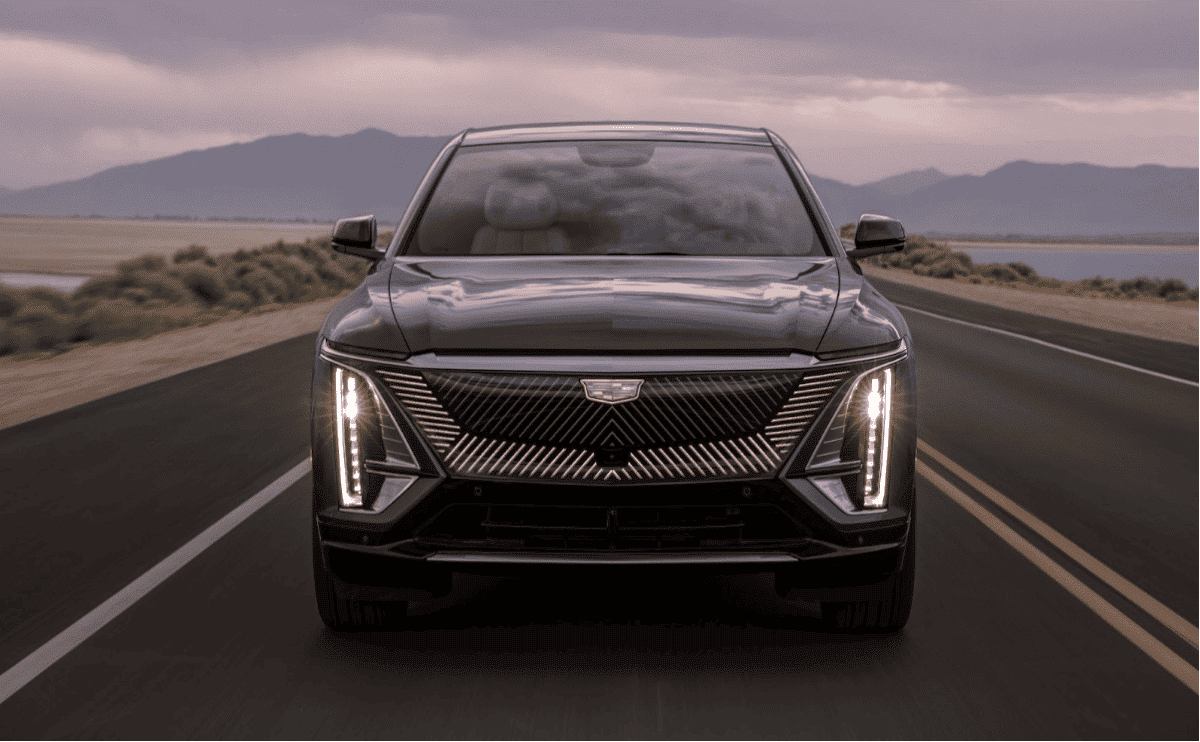 The Cadillac Lyriq is set to be Cadillac's first fully-electric vehicle and the first vehicle from General Motors produced using the BEV3 platform. The Lyriq will showcase General Motors' Super Cruise's new semi-autonomous driving system. Cadillac began taking orders for the Lyriq on the 19th of May, 2022, and deliveries are expected to begin in Fall 2022 and continue till 2023.
The luxury and sophisticated technology accompanying the Lyriq is the first of its kind in any Cadillac flagship product. As the spearhead product for the Cadillac brand, the Lyriq uses the Ultium battery technology — a customizable, all-inclusive design system that ensures a 50/50 weight distribution and saves automobile manufacturers the cost of redesigning new vehicle models. This technology will be adopted by the Cadillac electric vehicles that'll follow.
The Lyriq's charging system dissipates 190kW, providing 76 miles every 10 minutes. It covers a 312-mile/502-kilometer distance at full charge, giving it a competitive edge over other electric vehicles. You no longer have to worry about running out of battery while on the road; it takes little time to give you enough juice to cover any distance.
The Cadillac has about 340 horsepower output, moving from 0-60 mph in less than 6 seconds, and a top speed of 130 mph. The vehicle uses four driving modes to give you the best experience and help you adapt to several road conditions. With two motors powering its front and rear four axles and a five-link suspension system, the Lyriq allows tight handling and smooth driving.
The Super Cruise's semi-autonomous driving system is Cadillac's first completely hands-free technology to assist drivers in turning, changing lanes, and adapting to road conditions. It has built-in Google software like Assistant, Maps, and Playstore to help you get traffic updates and download applications.
The Lyriq functions perfectly with Apple CarPlay and Android Auto, with an AKG speaker for an immersive listening experience. For improved quality, the vehicle has a Next-generation Active Noise Cancellation system that measures and absorbs wind and road vibration, turning all forms of noise into a gentle breeze.
The interior of the Lyriq is designed to activate your senses. It has a 33″ diagonal LED screen with up to 9K resolution. Without an engine, the Lyriq provides more space for drivers and passengers to sit, stretch, and keep valuables. The interior lighting comes with a 26-color LED spectrum that allows you to sync into any mood and amplify emotions.
Cadillac peaks at perfection on the design of the Lyric with vertical LED head and tail lamps, a full-glass roof, 20″ alloy wheels, self-sealing tires, and an automated charge port. The price of this beauty begins from $62,000, and orders for the 2020 Lyriq are maxed out.
2. Polestar 3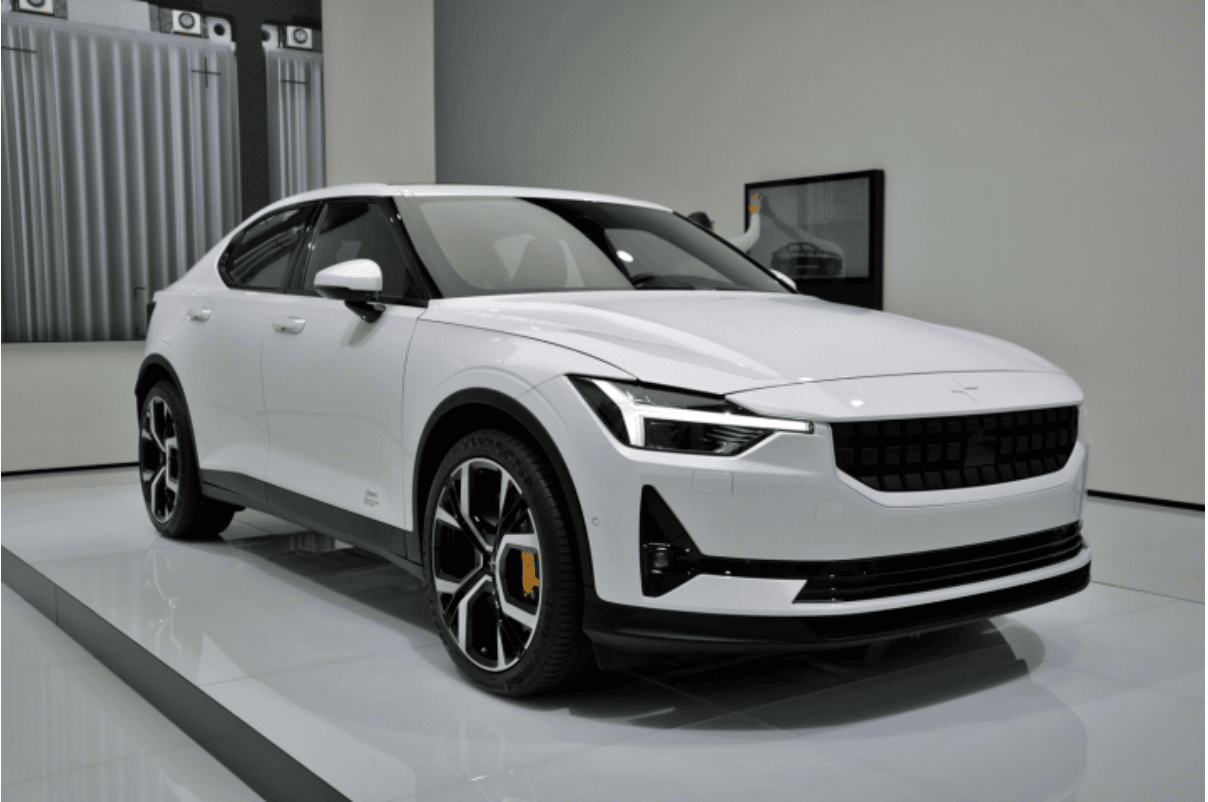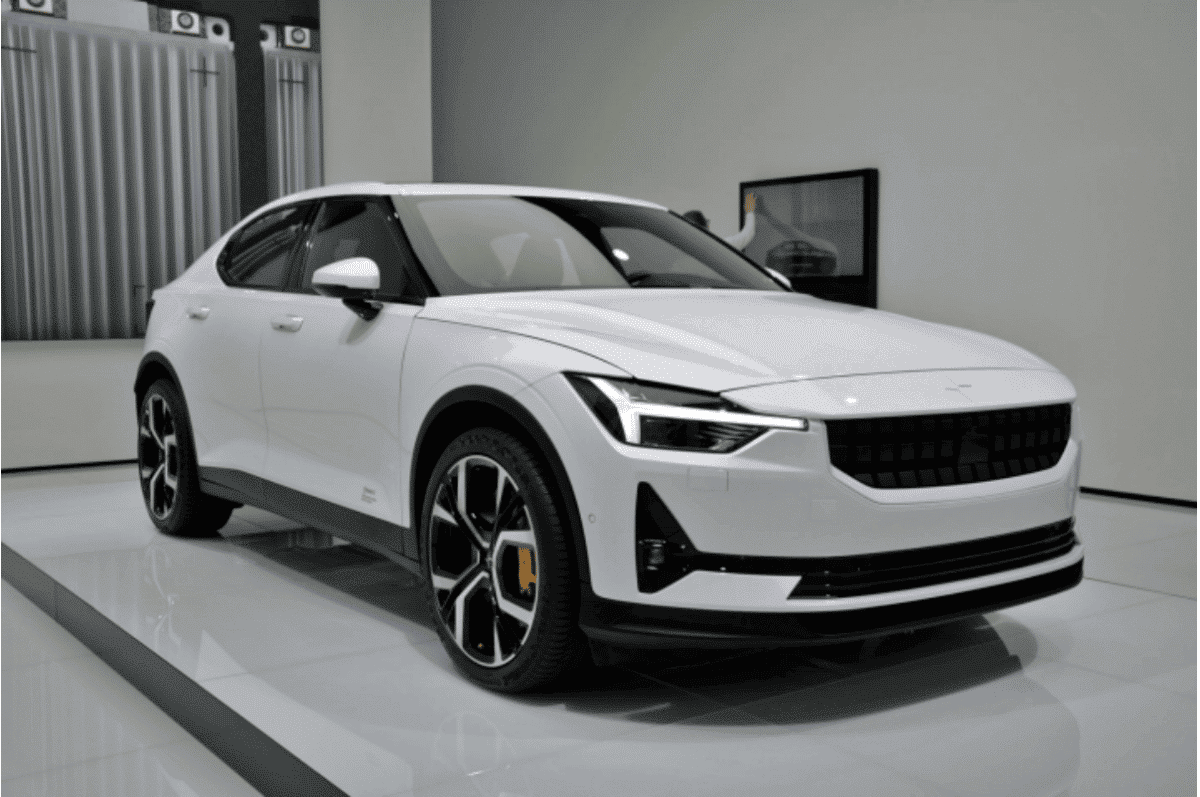 The Polestar 3 is the first electric SUV from the Swedish automotive company, Polestar, a subsidiary of the Volvo Group. According to its manufacturer, the Polestar 3 will be a game-changer for the features and functionalities of electric cars. The company achieves quality and quantity without prioritizing one over the other by providing a new level of drivability, usability, and sustainability.
The Polestar 3 will also feature an AI-infused dashboard that can recognize your face and make voice commands easier to use while driving (for example, you could say "I'm hungry" instead of looking up a restaurant). Its estimated range will be around 372 miles on a single charge with 517hp and 910N torque. And these features will make it a competition for powerful electric SUVs like the Mercedes EQC and Audi e-tron.
At the time of writing, there is little information on the interior of the Polestar 3, but speculations reserve that it will look similar to previous Polestar models with few upgrades — if any. However, the vehicle will undoubtedly come with an infotainment system powered by Google software. You can also expect the upholstery to be plushly padded for optimal comfort.
Polestar will reveal the vehicle and make it available for preorder on the 12th of October after a launch event in Copenhagen, Denmark. Production will begin in early 2023, and customers will get their orders as soon as production is completed. So if you are reading this, you can check the website to place your order. After the release of the Polestar 3, the company has plans to release new electric vehicles every year – Polestar 4 in 2024, Polestar 5 in 2025, and so on.
3. Tesla Cybertruck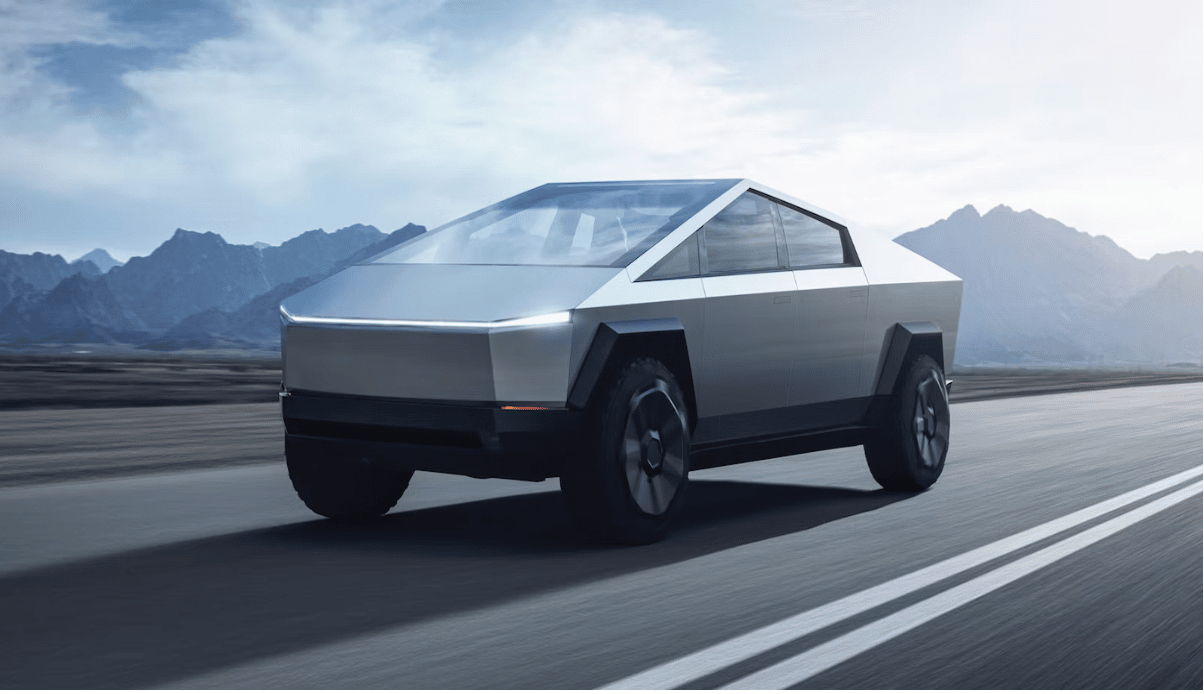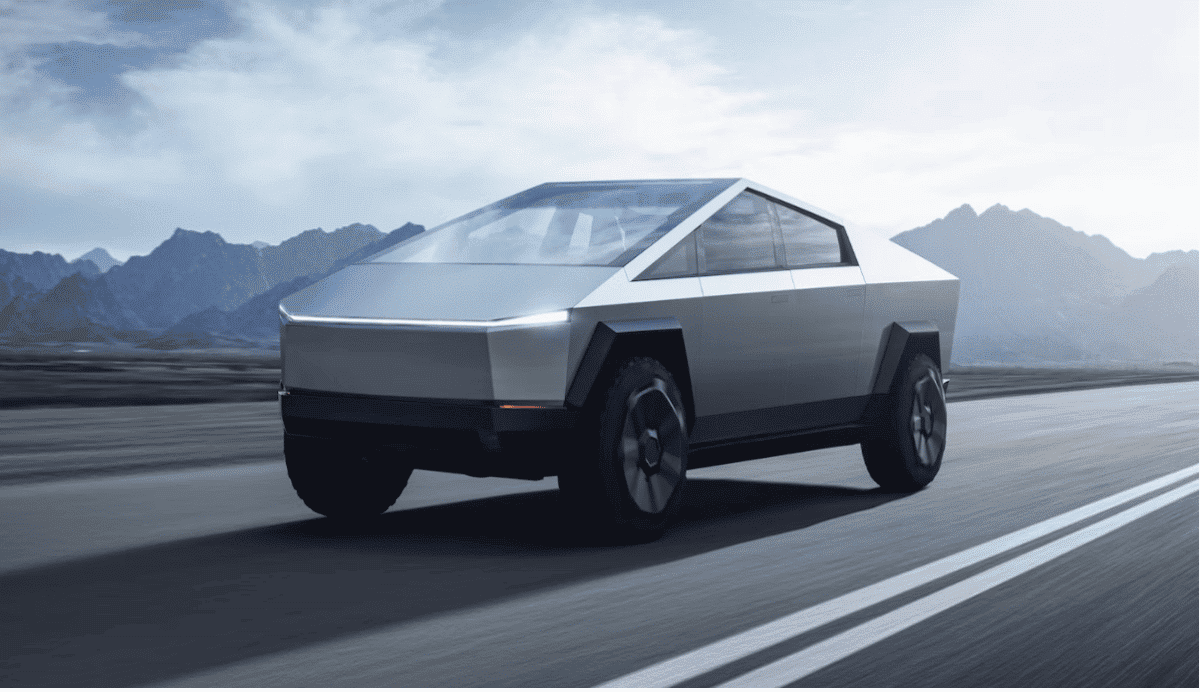 The sight of the Tesla Cybertruck on any road will make drivers want to take their focus off the wheels for a moment. Although it was officially announced in 2019, the idea for this beast vehicle has been conceived since 2012 when Elon Musk expressed his desire to build a truck like the Ford F-250 with load-compensating suspensions. Production for this vehicle has been postponed multiple times, but Tesla (and Elon Musk) keeps announcing new features that make the car worth the wait.
For starters, the Tesla Cybertruck is an amphibious vehicle partly modeled after the Wet Nellie, a custom-built submarine vehicle used in the 1977 James Bond movie, The Spy Who Loved Me. Elon Musk also stated that the 1982 Blade Runner was another movie that inspired the design of the Tesla Cybertruck. He stated that the door would have no handles as they would be able to detect motion when they are approached and automatically open. Also, the rear glass will be able to drop to allow the Cybertruck to carry cargo.
Three models of the Cybertruck have been announced, and they are expected to travel between 400-800 kilometers or 250 – 500 miles on a single charge, depending on the specifications. The models can also move from 0-62 mph/200 km/h in 2.9 – 6.5 seconds. That's a huge record for electric SUVs.
The vehicle's exterior is designed for super-quality strength, endurance, durability, and, most importantly, passenger protection. The exoskeleton is made of Ultra-Hard 30X Cold-Rolled stainless-steel structural skin – which is common in modern aircraft and never used for any truck. According to the website, if there were better material, they would use it.
The statement is believable because the initial plan was to use titanium for the exoskeleton. Still, they changed the plan and used an in-house produced stainless steel alloy for better strength. Stainless steel, among its many functions, helps to reduce the occurrence of dents, damage, and decay. The glass is also armored and bullet-resistant, which augments the passenger protection feature of the exoskeleton.
Among other features, the Tesla Cybertuck will have a self-balancing suspension system to compensate for whatever load it carries. The vehicle will also have inverters supplying 120 and 240-volt electricity and possibly a solar roof that gives drivers an extra 15-mile distance every day.
The interior consists of 6 passenger seats, a marble-like dashboard, a race car steering yoke, an advanced 17″ touchscreen display, etc. The front middle seat can be folded and used as an armrest, while the rear middle seat can be folded to create space to load long objects.
The truck has a standard-size bed with sloped side walls and a roller shutter cover that can absorb human weight, to enhance the vehicle's aerodynamics. This exterior bed also has other features like a 120 and 240 V charging outlet, LED light strips, extra storage space beneath the car floor, etc. These additional features and the security features of the bed make Tesla call it "the vault."
According to Tesla, the Cybertruck is the strongest product they have ever made. Preorders started in November 2019 with an initial refundable deposit of $100, and the company received about 146,000 orders in the first 36 hours. Production has been shifted many times, and at the time of writing, production is set to start in mid-2023, with distribution commencing after production is completed. You can still order a Tesla Cybertruck with a $100 initial deposit.
Should I Get An Electric Vehicle In 2023?
There is no better time to get an electric vehicle than now. You can enjoy discounts from your government and get tax cuts, among other benefits. People are nuts about electric cars right now. Prices have fallen, the range has gone up, and there is more news about them. The future of electric cars is bright and brimming with innovation and possibility.