2023 has begun with a big bang in the automotive world as it has begun with the release of Hennessey's new track-focused Venom F5 Hypercar, which is set to be globally debuted on January the 15th, this year, at the Miami Motorcar Cavalcade Concours d'Elegance.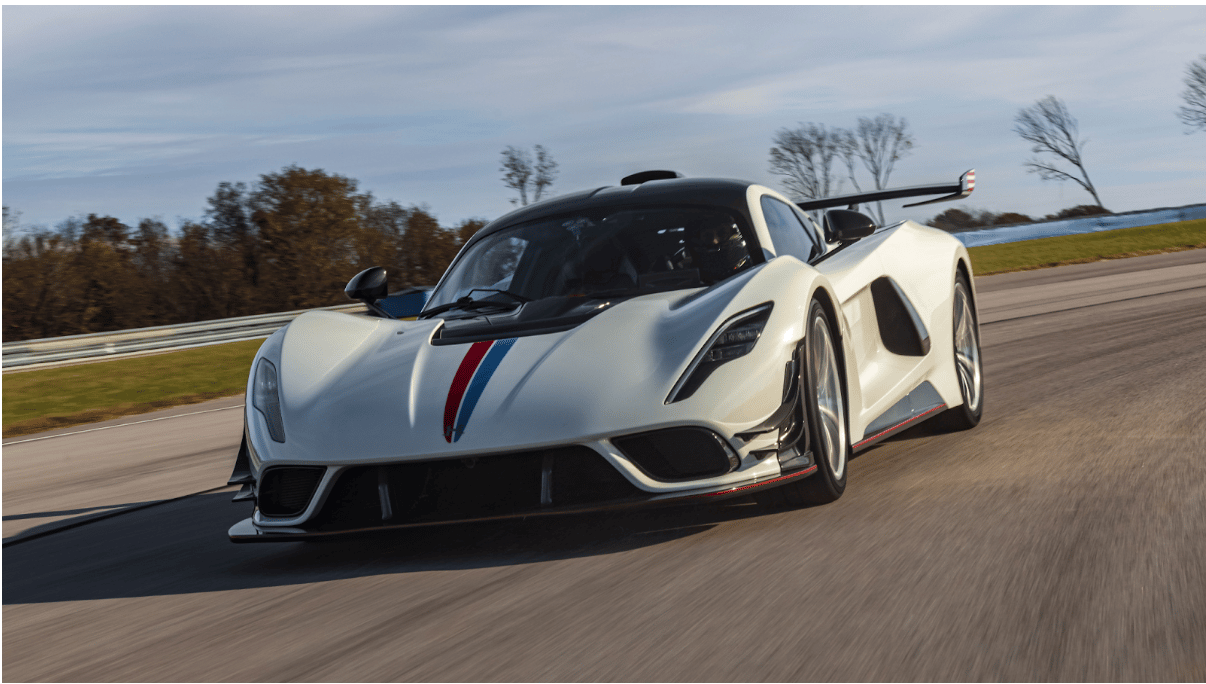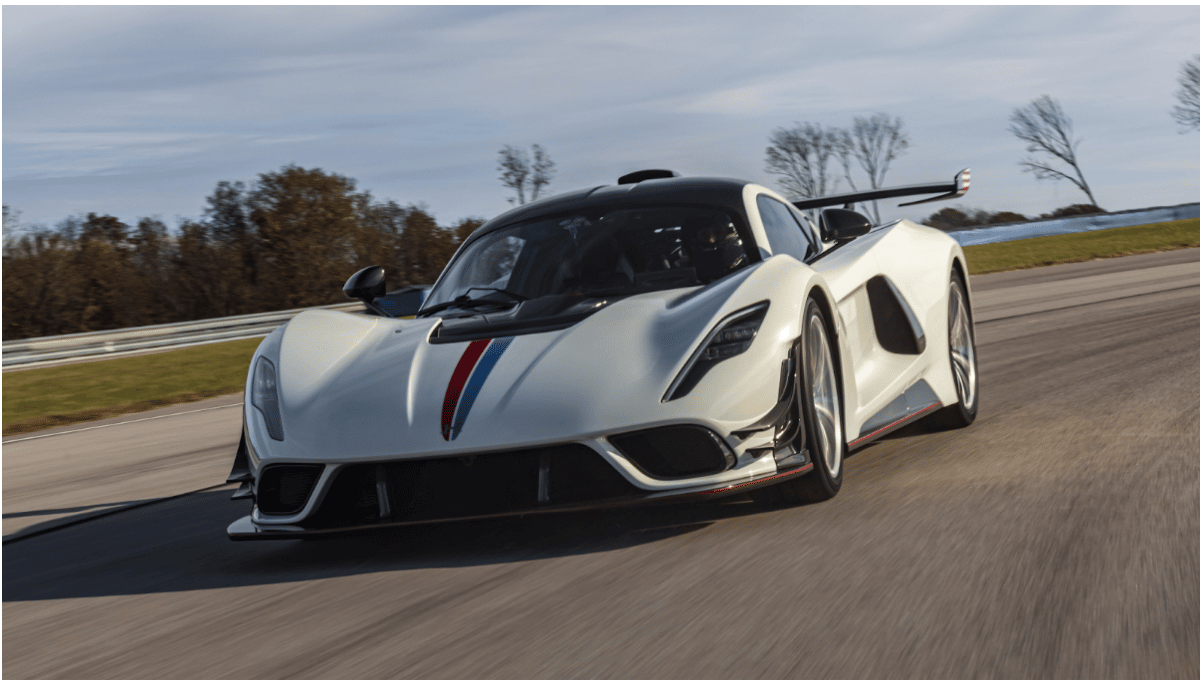 Just like most hypercars, this car will not be mass produced, in fact only 24 units will be made available worldwide. However, even if you were interested in buying one of these beasts you'd have to be ready to spend a whopping $2.7 million.
As you can see just by taking one look at this car you'll instantly think that it is a race car, purely built for track use only. The car's new race car look comes from all the aerodynamic enhancements that have been done to this car, such as retuned suspension, new wheels, a roof-mounted air intake and even a digital track telemetry.
If you are familiar with some of the previous Hennessey models then you've realised that the Venom F5 Revolution Coupe is based off of the Hennessey Venom F5 coupe. Even though these two cars may have the same DNA all of the upgraded enhancement, like the ones listed above, definitely set these two cars apart.
All of these enhancements weren't only for looks however, they are very functional and one of the biggest focuses that Hennessey had with this car was to reduce the mass of the car. With the whole car weighing in below 3,000 pounds, and making it the lightest Venom F5 model, they have definitely succeeded with this goal. 
Although the outside of this car is the thing that catches peoples attention, it is what this car is capable of and what is underneath all the cosmetics that keeps people entertained by it. This machine is fitted with an impressive 6.6-litre twin turbo V8 engine, which puts out an insane 1,817 bhp. Since the car weighs so little, compared to the amount of horsepower this car has, it accelerates at an astonishing speed. With the speeds that this car can get up to it is important, safety wise, to have a good braking system. This car features carbon ceramic brakes to ensure that you have maximum stopping power out on the roads and the track.
To then further allow for control over the car Hennessey have added some big aerodynamic parts such as its huge rear wing that delivers 800 pounds of downforce at 300 km/h and even over 1,400 pounds when you're travelling at 400 km/h. The reason that they can get so much downforce out of this car is also partly because of the end plates on the car which have been specially designed to generate vortexes to guide the airflow and improve the aerodynamics and stability of the car overall.
It isn't just the back of this car that is getting all of this technology to improve stability and control but in the front you will actually spot a gorgeous front splitter, made from carbon fibre. This large front splitter prevents the air from getting under the car and lifting it up in order to ensure that this car will be firmly planted on the ground at all times. Sadly there is some air that manages to get under the car anyways but Hennesy have smartly designed an extended rear diffuser which guides this air out from under the car to make sure that your driving experience is as smooth as possible.
This new addition to the Venom F5 family is actually the third model to join and even though these are all part of the same family they all actually have a different mission. The original F5 coupes mission was to give the driver ultimate speed, while the F5 roadsters mission was to give the driver a more raw and exciting driving experience and now finally the F5 Revolution Coupes soul purpose is to take the cars track performance to an entirely new level and give you uncompromised acceleration, braking and handling.