Mercedes is now showing off the interior of the upcoming E-Class, but let's start with the news under the surface. Mercedes has finally centralized several parts into one and now has a central computer unit in the car that can control several things. Hopefully, this will make things work better together and updates will come more often. Mercedes calls it MBUX Entertainment Plus and, depending on the market, it supports 5G.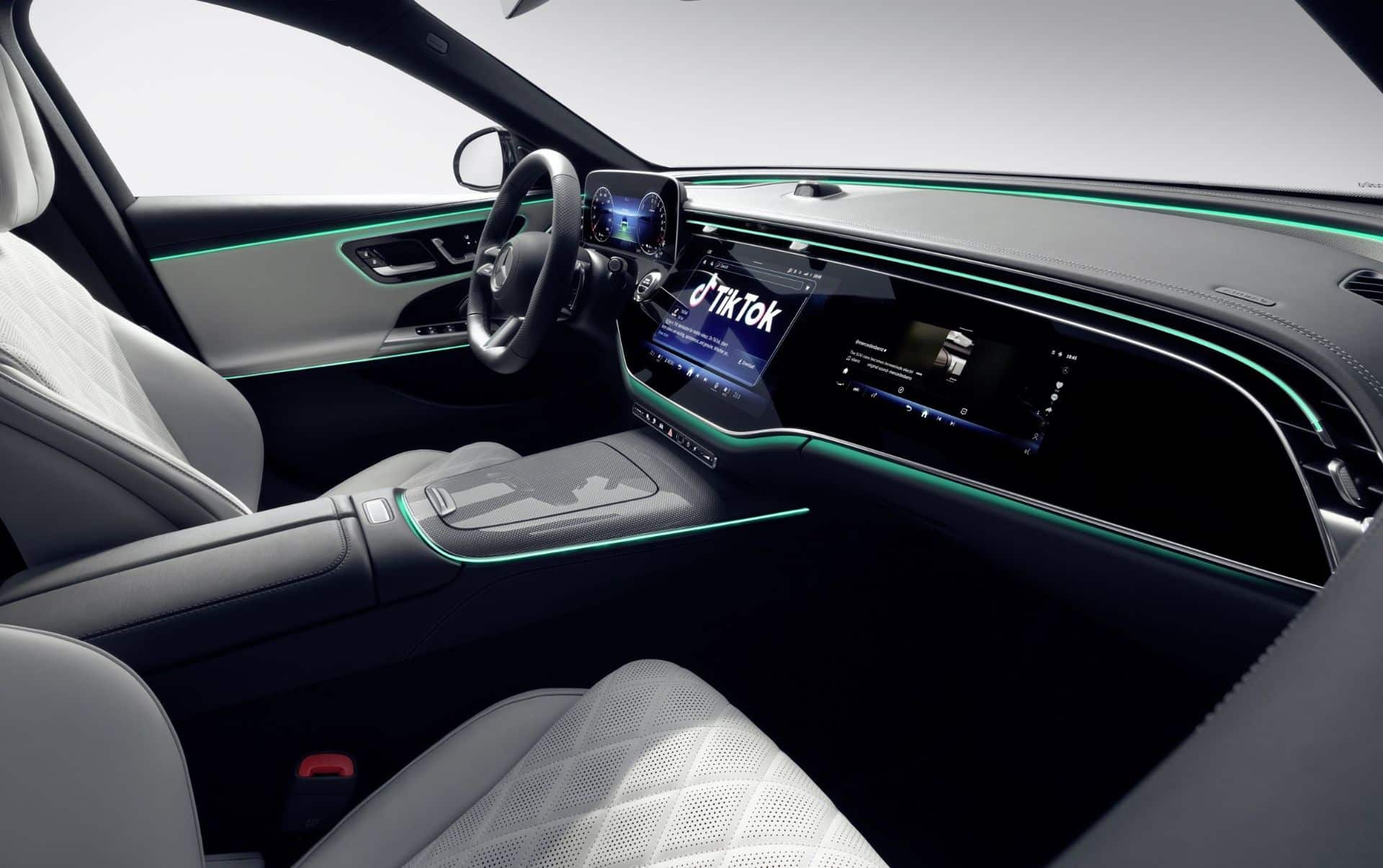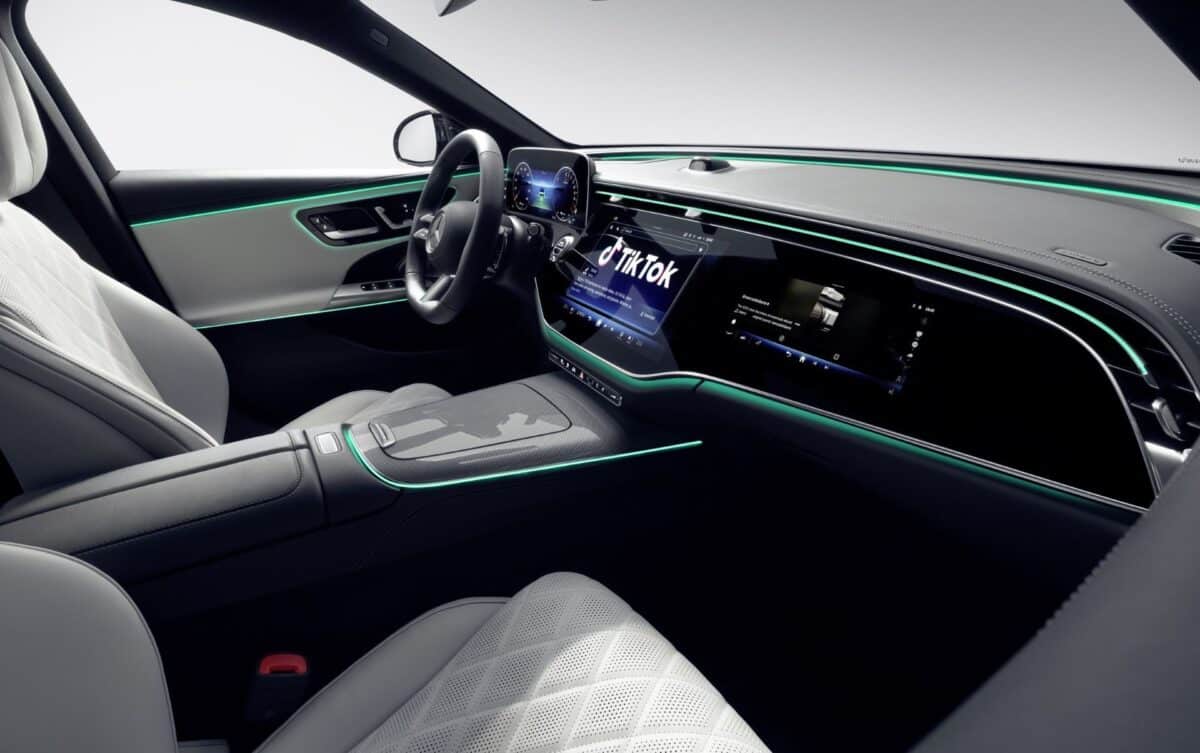 The new E-Class supports Dolby Atmos, but Mercedes also takes the opportunity to connect the RGB party on the inside to what's playing. So, there's a disco vibe, but I honestly don't know why Mercedes wants to be so trendy.
Now there are up to three screens in the interior, and the screen in front of the passenger can play video even while driving. Xpeng showed a smart solution where the screen simply could not be seen by the driver, but Mercedes has chosen a more advanced but possibly annoying solution. With cameras in the car, they keep an eye on when the driver looks at the screen, and then lower the brightness so that it doesn't distract.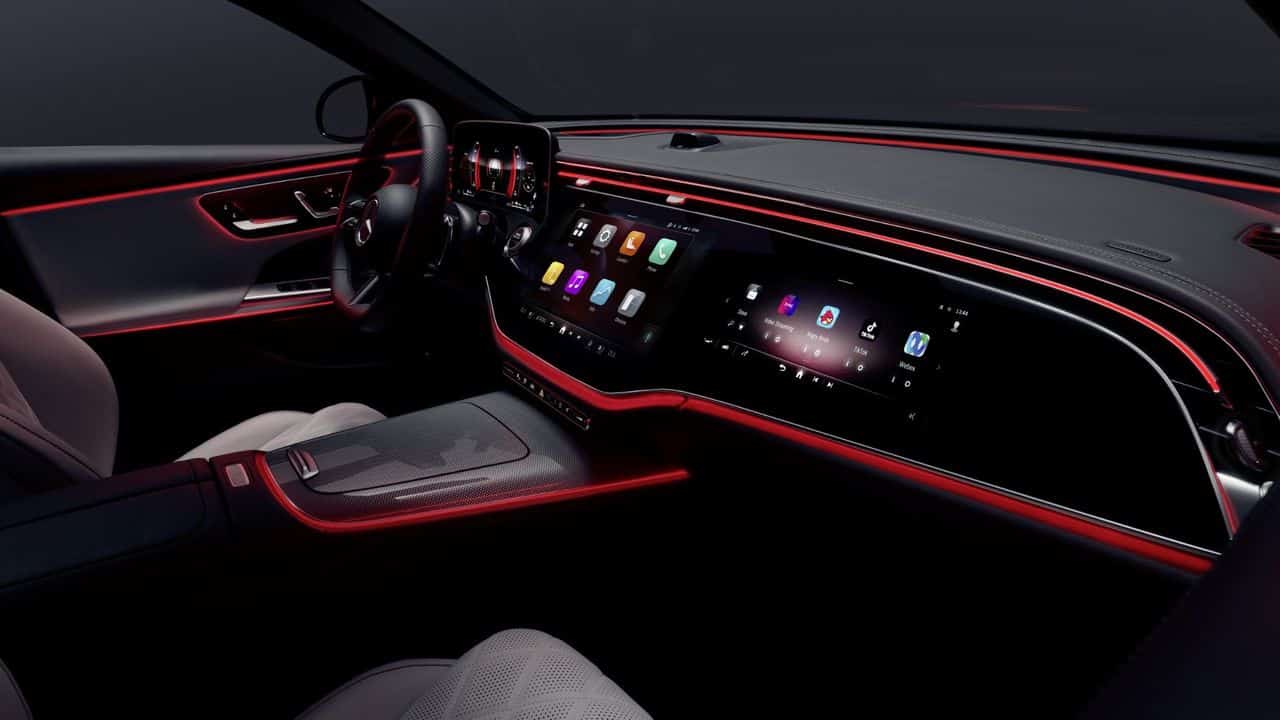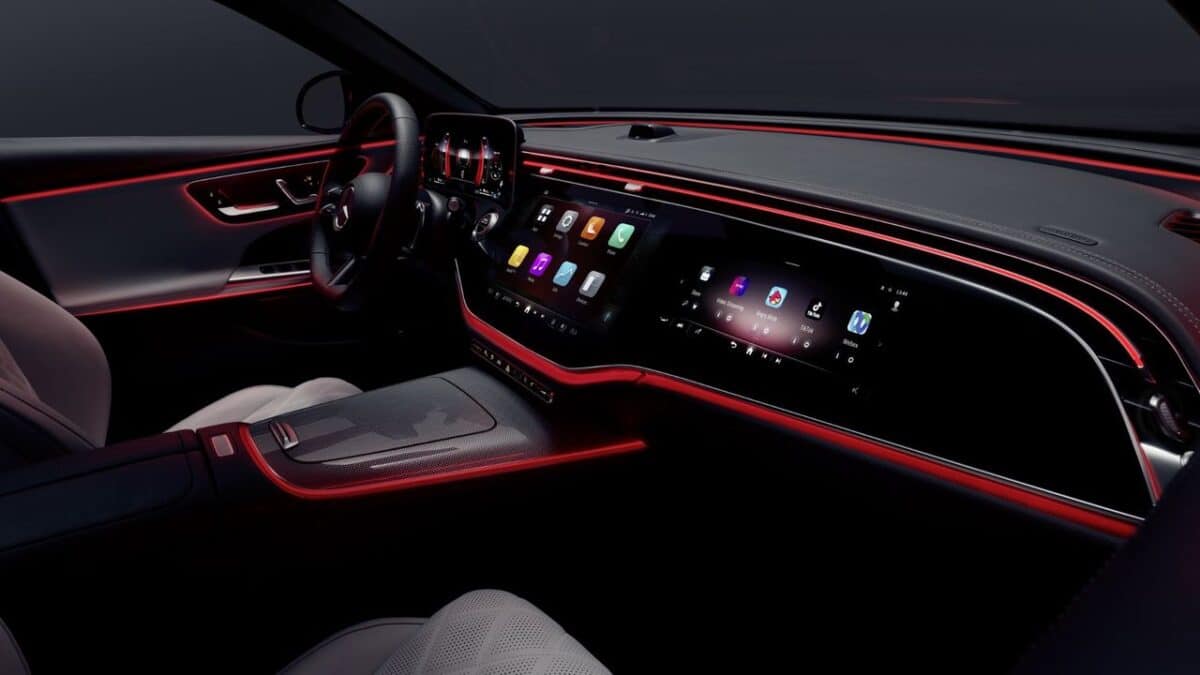 Video conferencing from the car
Mercedes wants to do its own thing and not use Google, but they have now created their own app store. In it, you will find, among other things, TikTok (yay?), Angry Birds, the Vivaldi web browser, and meeting tools Zoom and Webex. There is a camera in the car that can take pictures when the car is stationary, but it can also be used with Zoom and Webex as long as the car is not moving. If you start driving, it switches to audio mode.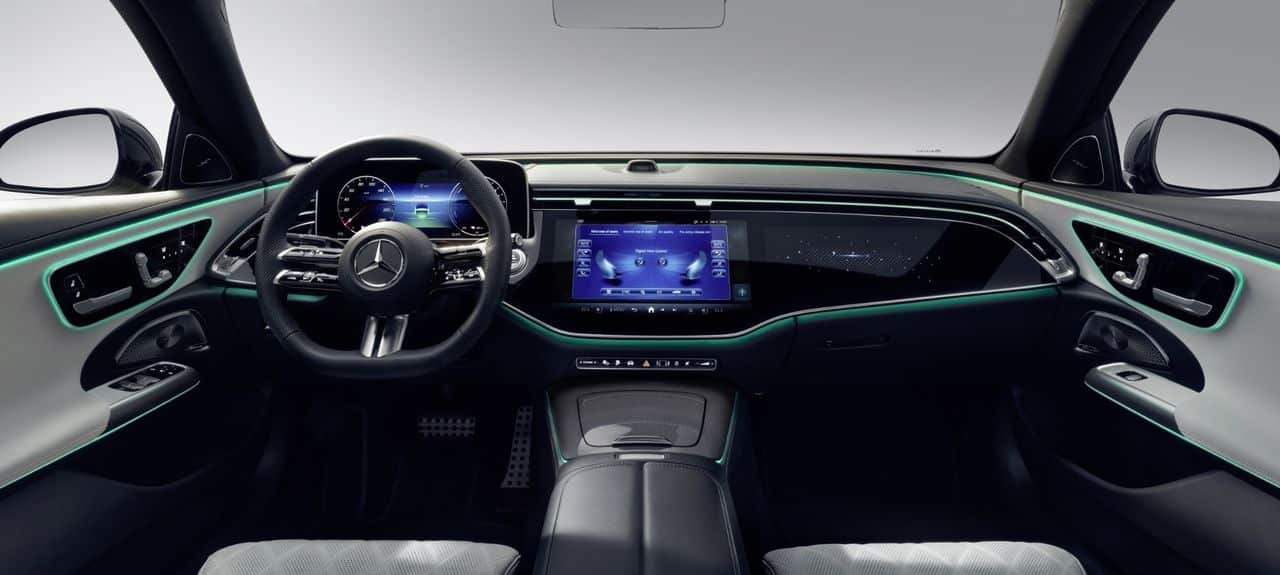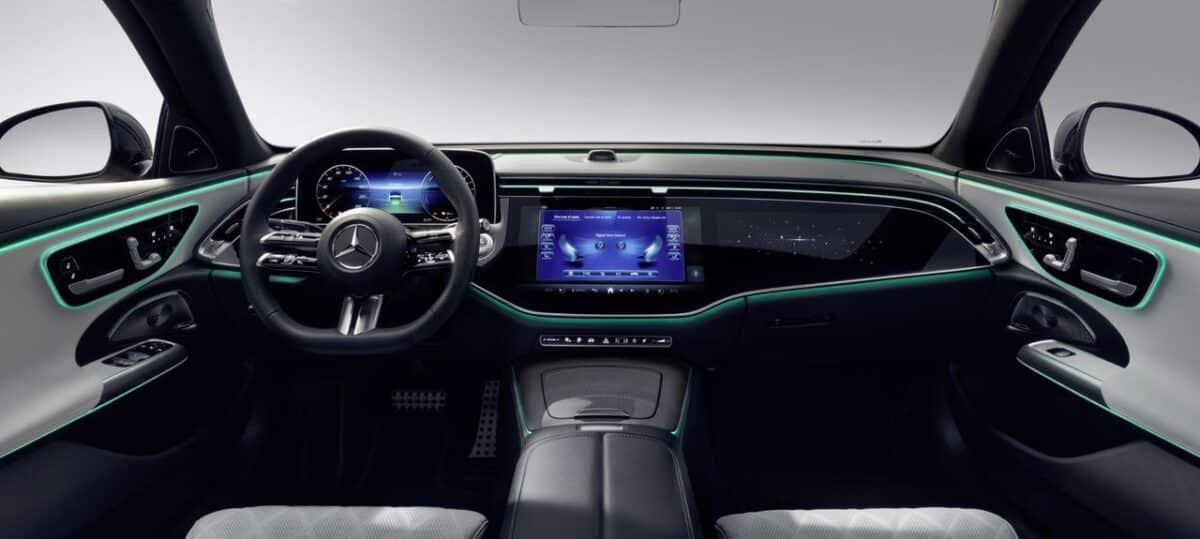 Recently, several cars have been released where you can direct the ventilation to the screen. Mercedes has a variation of this where you can set it on the screen and then the motors control the air intakes, which are the things you usually manually adjust in a regular car. It seems fancy but feels expensive if it breaks down.
Read more: Mercedes