Statistics from ACEA (European Automobile Manufacturers Association) show that last month 165,156 new electric cars were sold in Europe.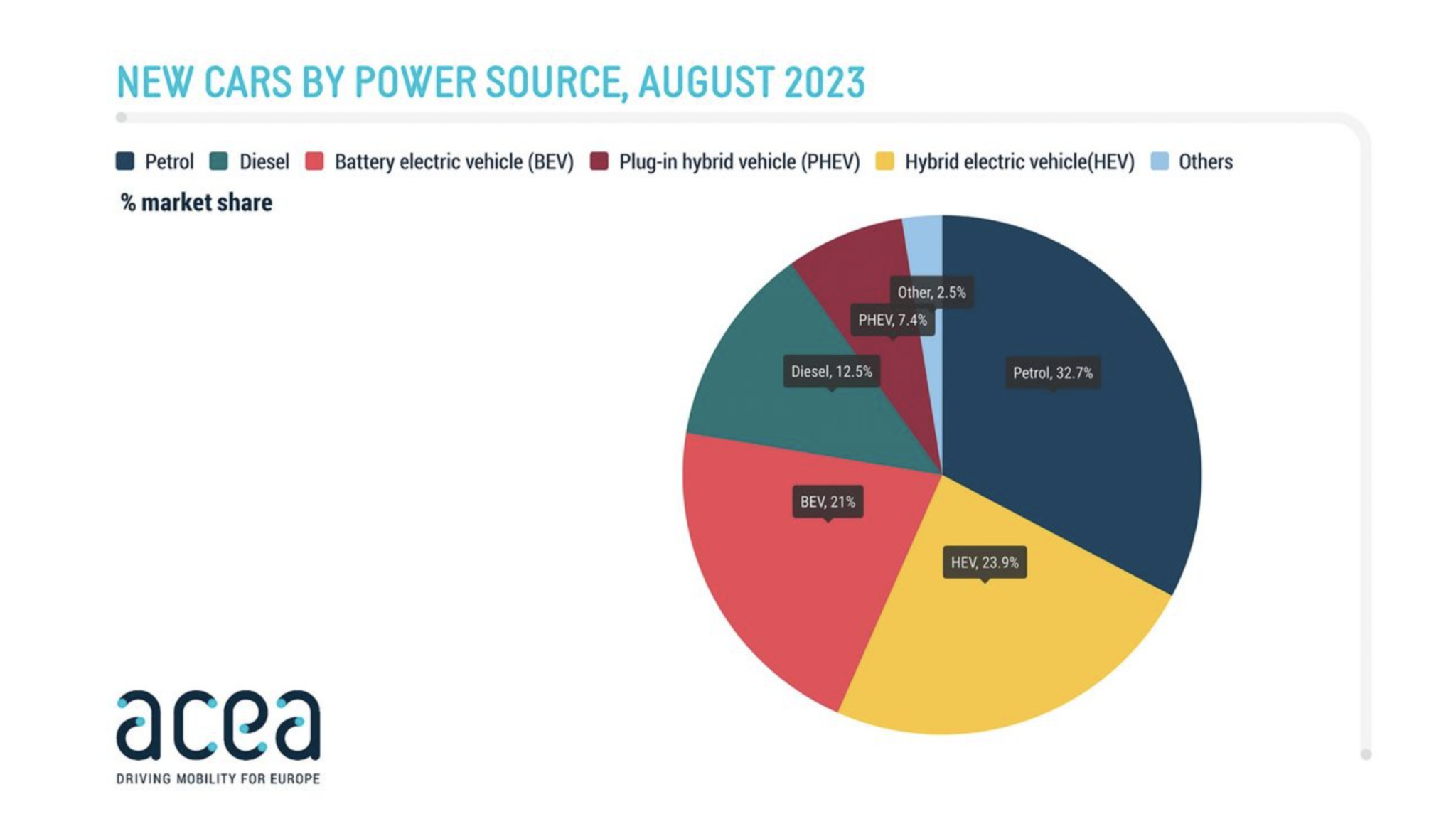 This is a doubling compared to the same period last year, and now electric cars account for one-fifth of new car sales in Europe. Plug-in hybrids accounted for 7.4 percent, and regular hybrids for 23.9 percent – not much more than electric cars, which landed at 21 percent.
Diesel cars accounted for 12.5 percent of sales, but just five years ago, that figure was 50 percent. Between January and August this year, nearly one million electric cars have been sold in Europe.