The Swedish hypercar Koenigsegg Regera, limited to only 80 units, was sold out before it was even shown to the public. However, there is now one for sale in the USA.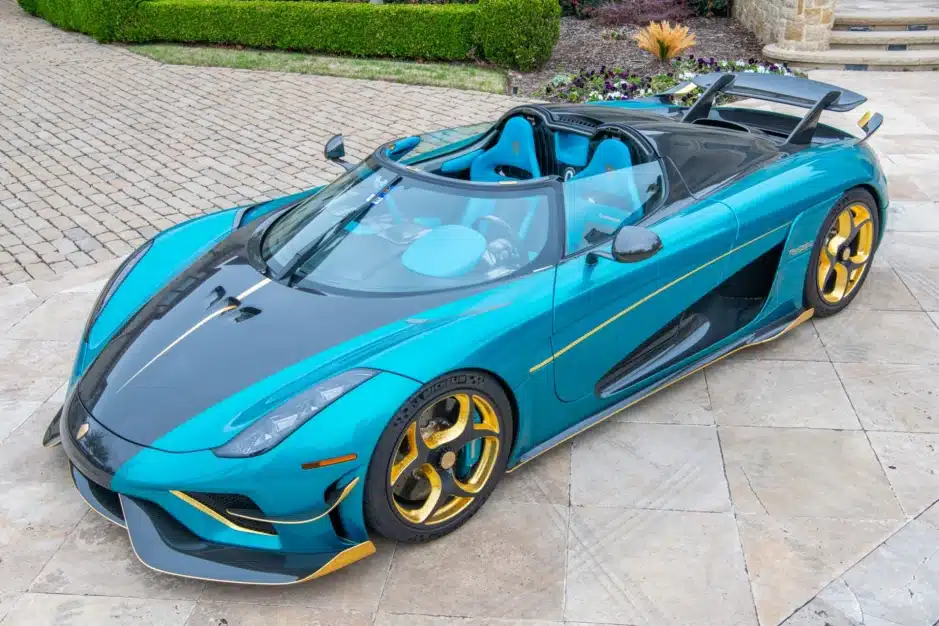 It is the auction site Bring-A-Trailer where one of the 80 Koenigsegg Regera cars in the world will go under the hammer.
It will be one of the few times a Regera is sold on the open market. Built over several years, the Regera was launched in 2016, with production continuing until 2022. This model – a 2021 car – is therefore one of the last cars to be built.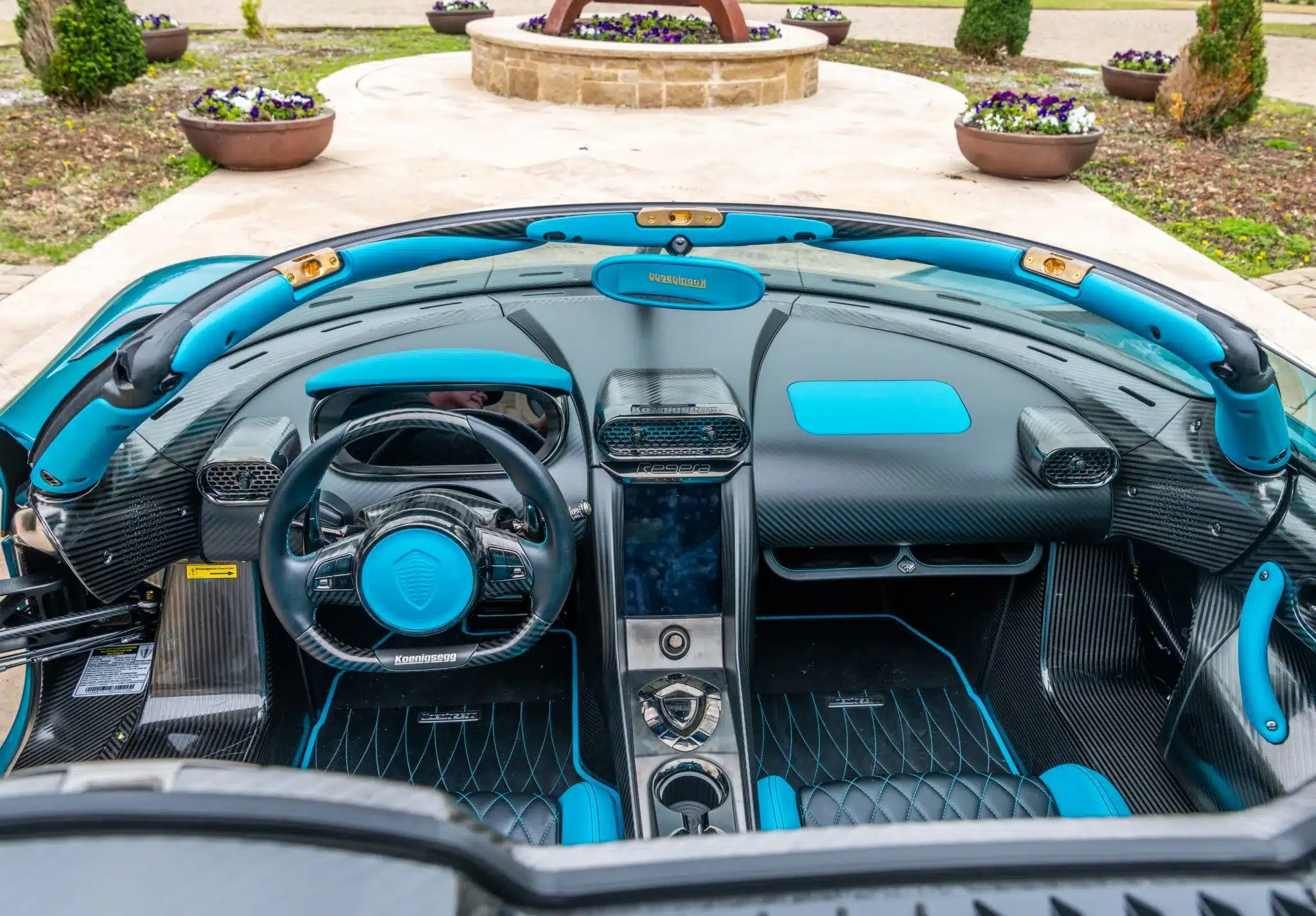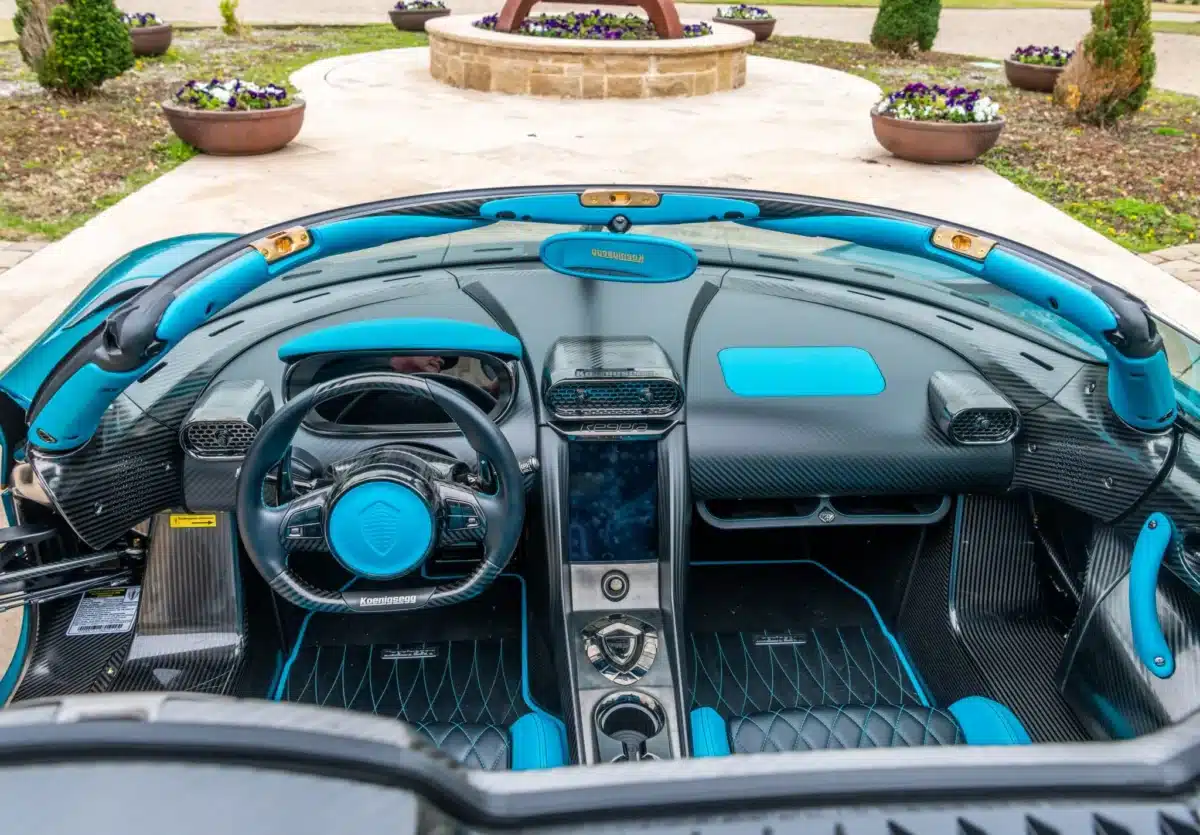 Under the hood lies a 5-liter V8 with three electric motors.
This results in a power output of a staggering 1,521 horsepower and 2,000 newton meters if you fill up with gasoline.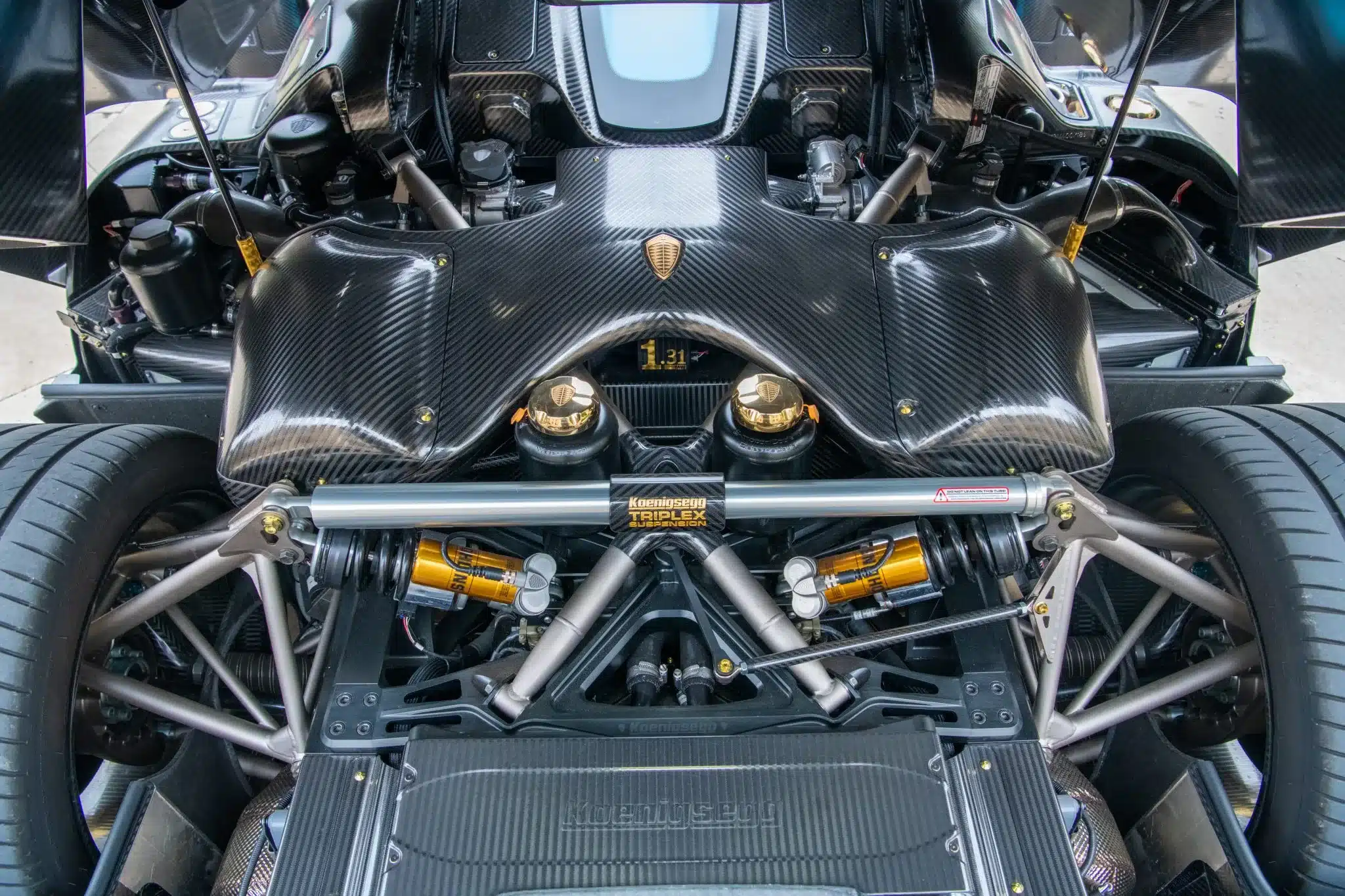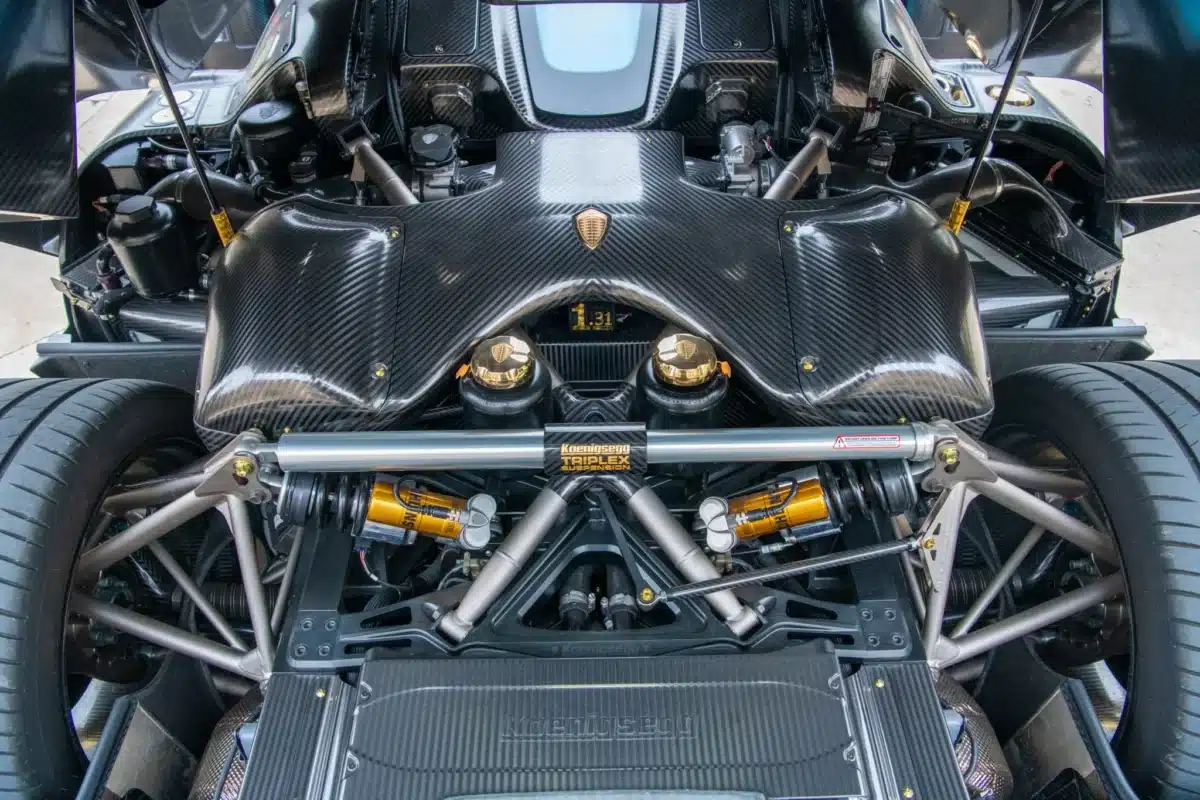 However, the car is equipped with what is called an "Environmental Power Upgrade," which means it can be fueled with E85, giving a whopping 1,781 horsepower.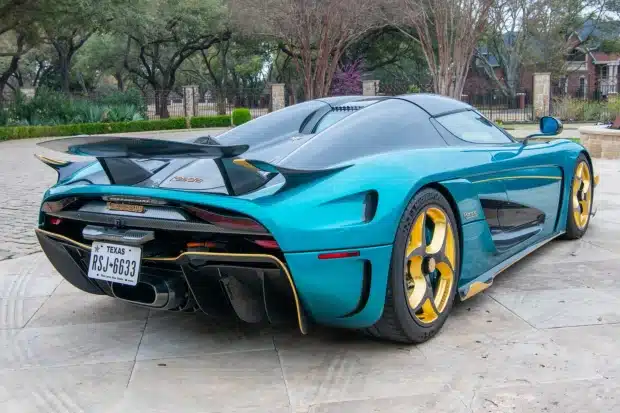 The Koenigsegg Regera is faster than its own shadow, with a sprint to 100 km/h in just 2.8 seconds and reaching 200 km/h in only 6.9 seconds.
The most impressive feat, however, is going from 0 to 400 km/h and back to 0 km/h, a record held by the Regera with a time of 31.49 seconds. Going from 0 to 400 km/h takes 22.87 seconds.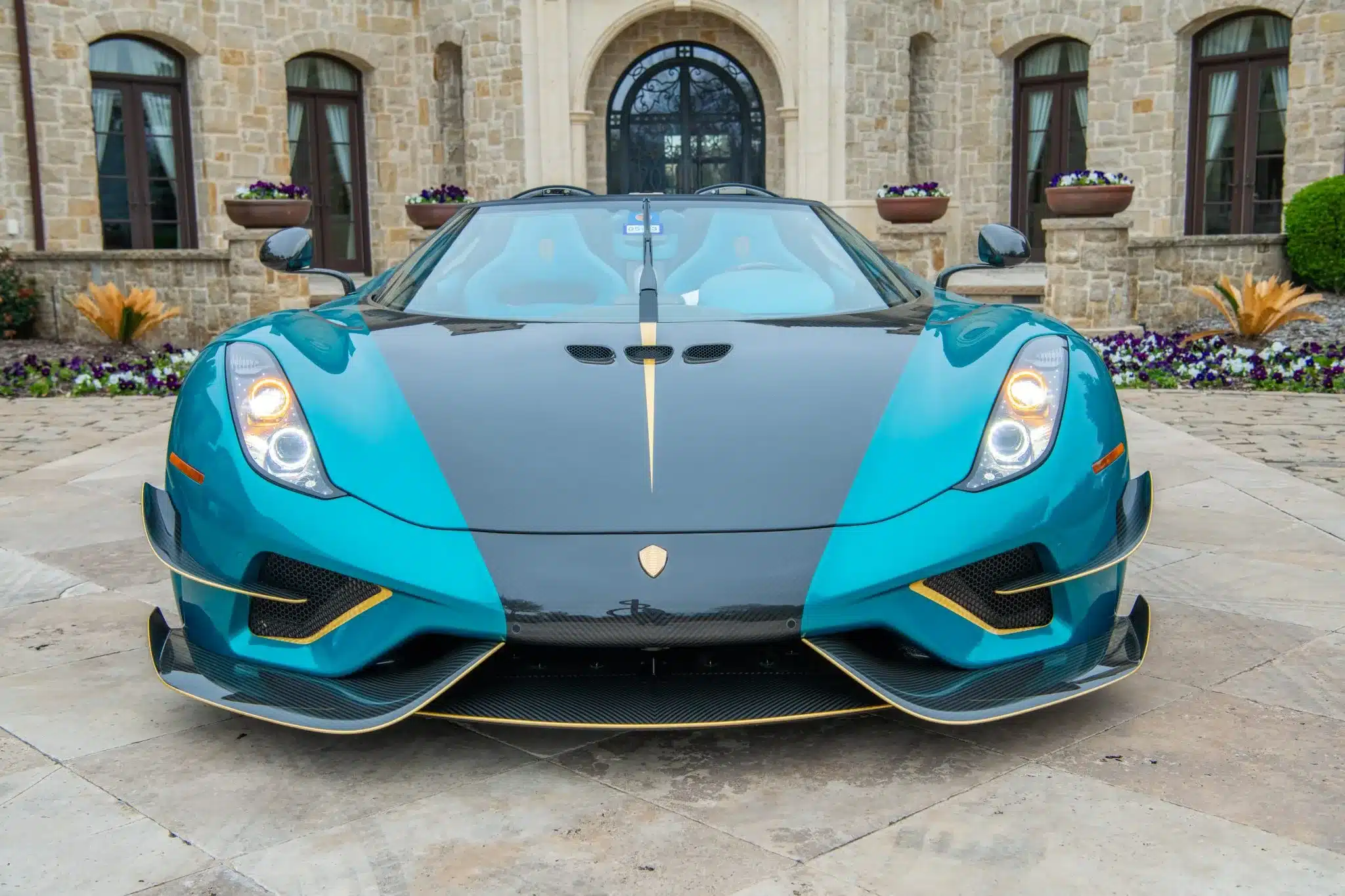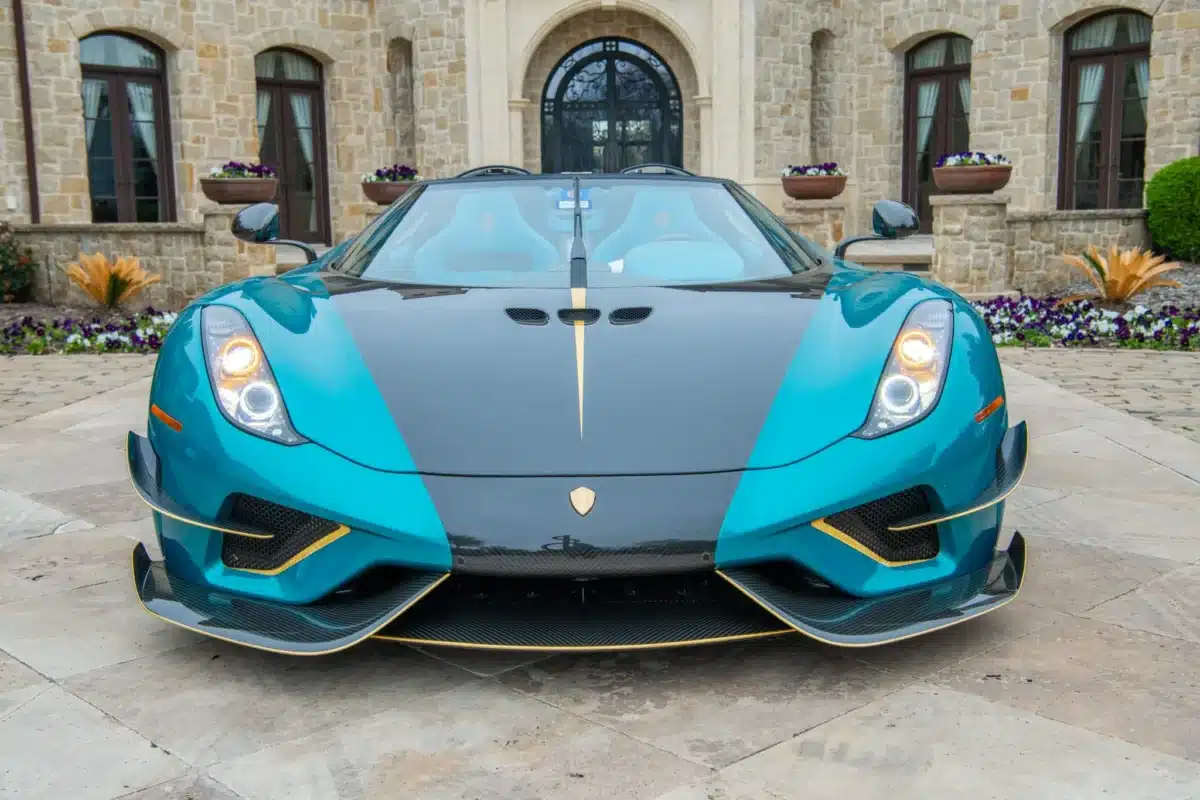 The car has only 615 American miles on the odometer, which is equivalent to just under 1,000 kilometers.
The paint is called Candy Liquid Blue and has pure carbon fiber and gold leaf accents. The wheels are made entirely of carbon fiber to minimize weight.
The new car price of the Koenigsegg Regera was $3,277,636. At the time of writing, bidding has reached $2.6 million.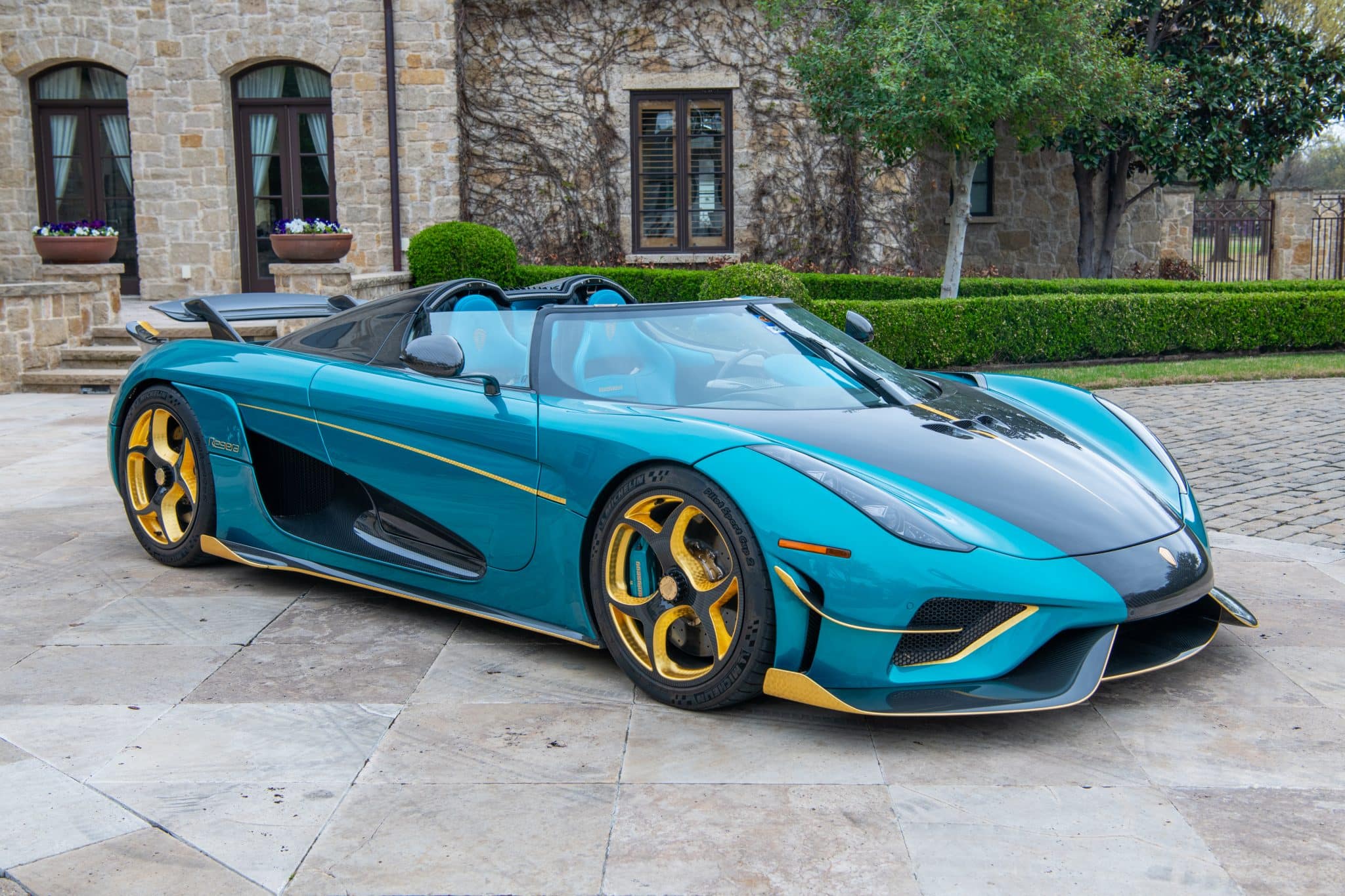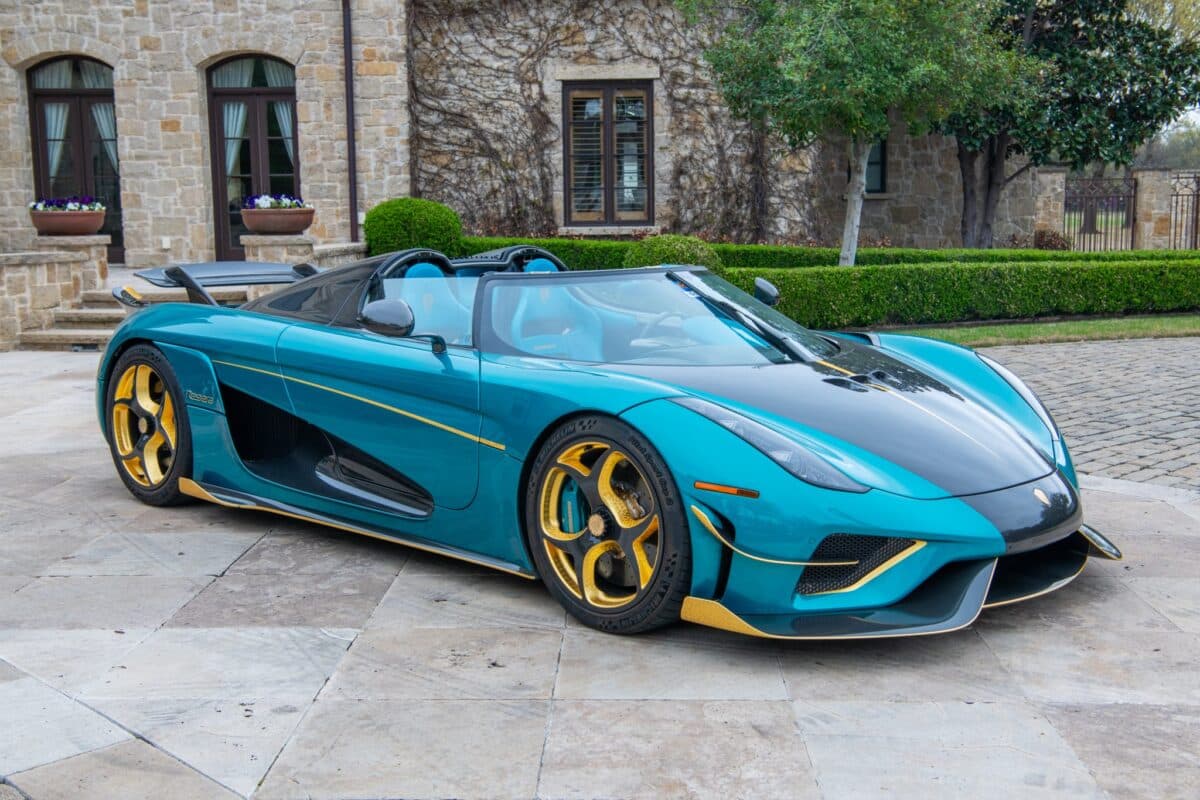 The current auction record for Bring-A-Trailer is $5,360,000, which was achieved by a Ferrari LaFerrari Aperta with only 161 miles on the odometer.
The question is whether the Swedish hypercar can beat that record – the conditions are definitely in place.