As expected, Ferrari's next model, the Roma, became a convertible and in Ferrari language, it is then called the Roma Spider.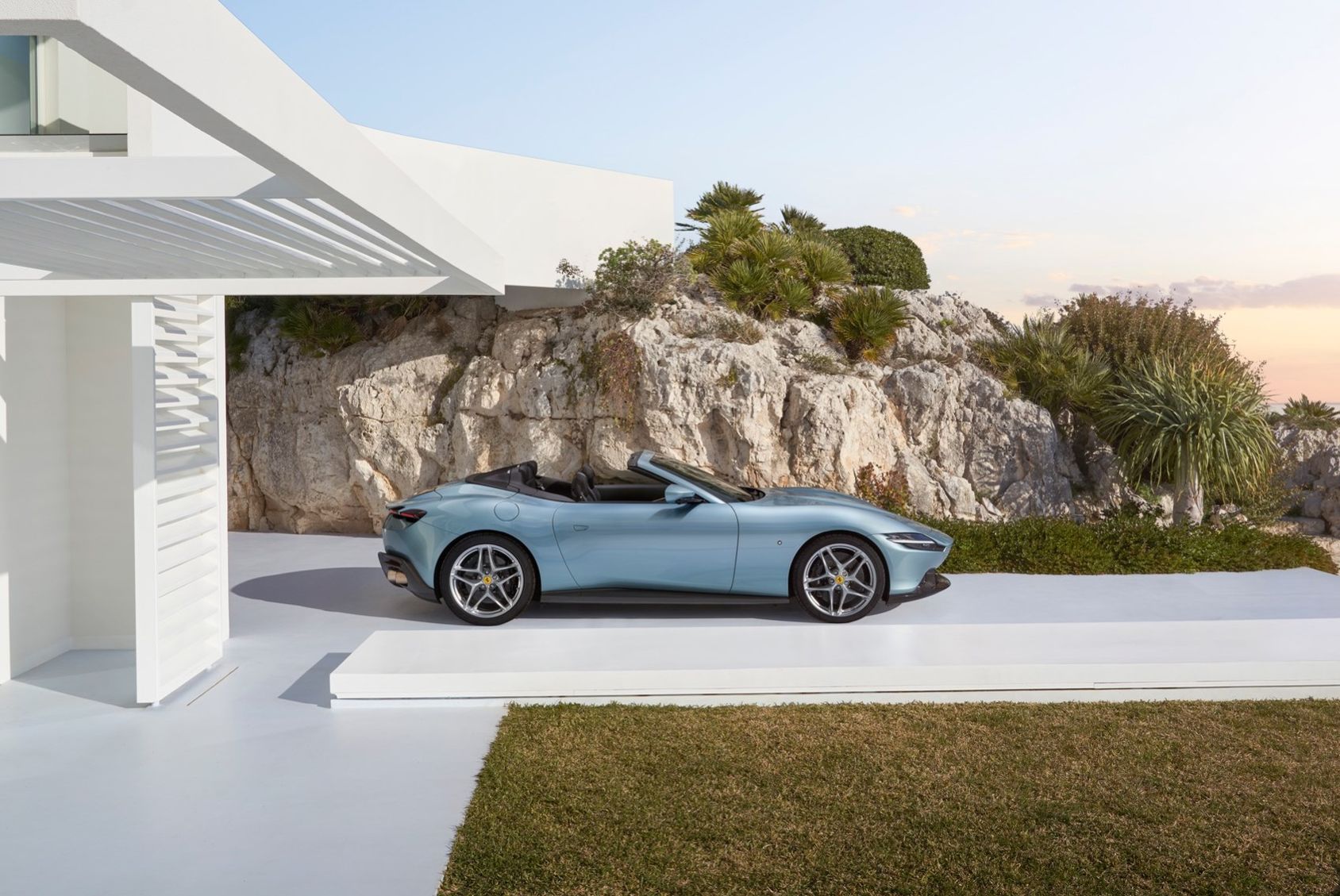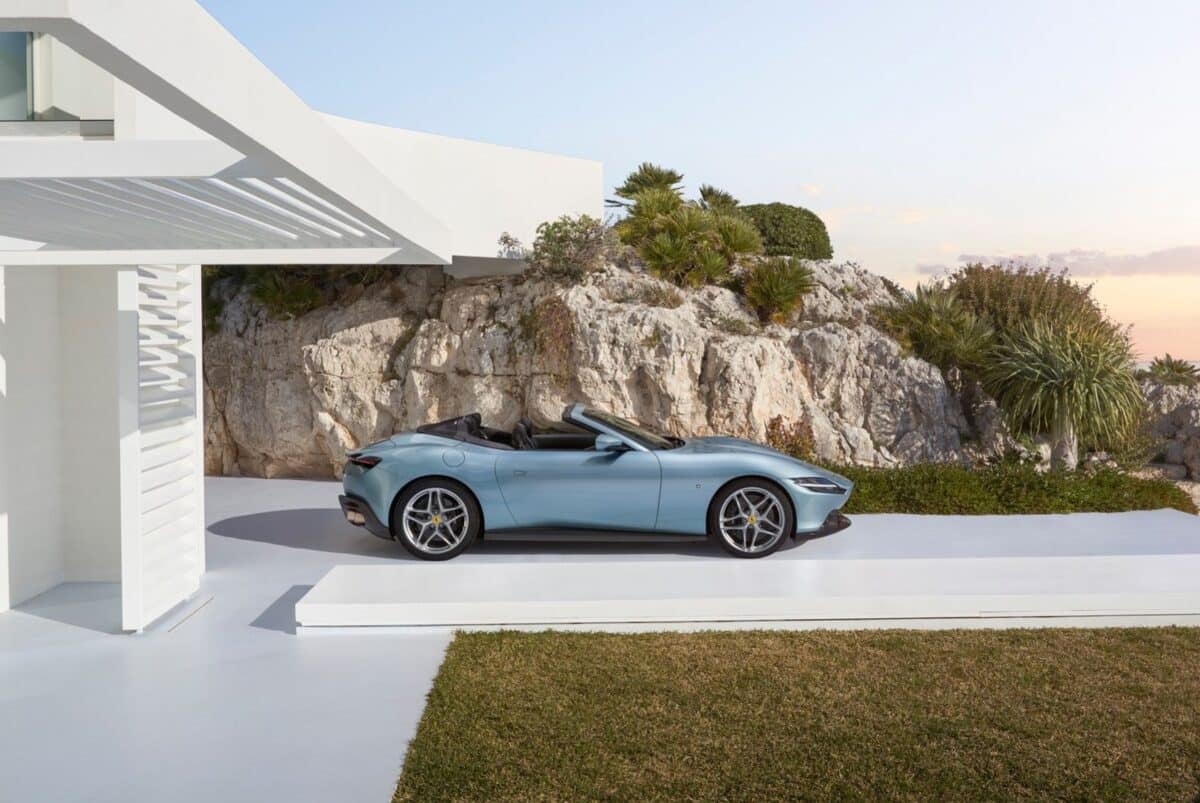 The car has a fabric roof and the last time Ferrari had that material in the roof of a front-engine car was in 1969 with the 365 GTS4 model. Opening it up takes 13.5 seconds and you can do it at speeds up to 60 km/h. A wind deflector is built into the rear seat headrest to make the cabin a little more pleasant while driving. This can be raised and lowered with a button press if desired. With the roof down, there is 255 liters of luggage space.
Otherwise, this car reflects its coupe sibling in terms of specifications. Under the long hood, there is a twin-turbocharged 3.9-liter V8 engine that delivers 620 horsepower and 760 Newton-meters of torque. It is in turn connected to an eight-speed dual-clutch transmission that drives the rear wheels. 0-100 km/h should be achieved in 3.4 seconds and the top speed is over 320 km/h.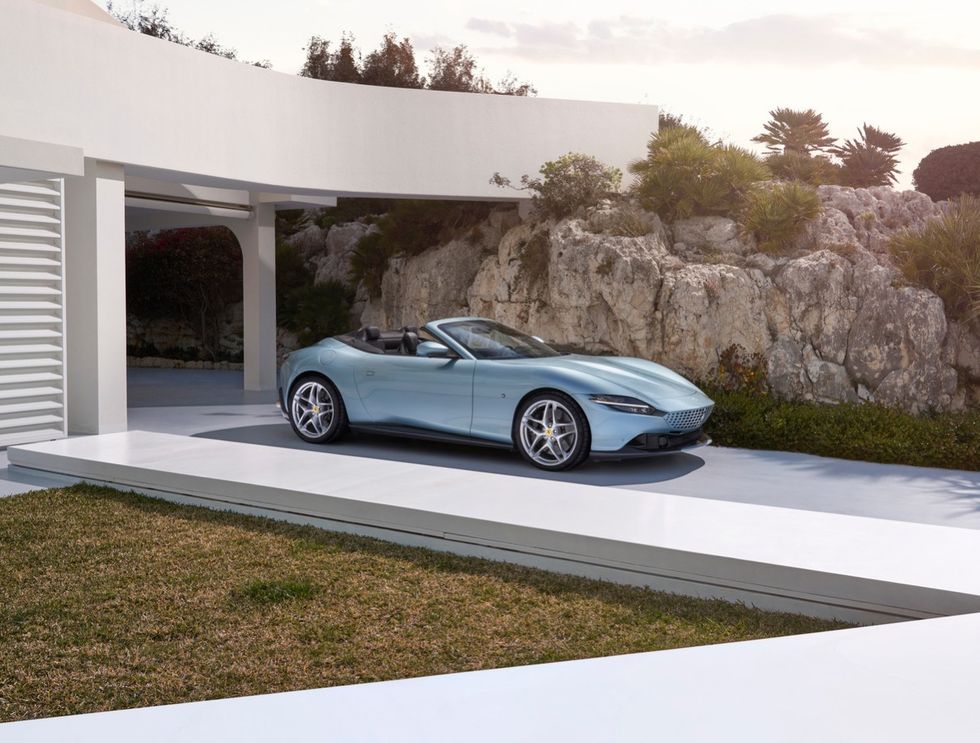 When sales start and what the price will be is unclear at this time.