Refined tough driving for an active lifestyle. You won't be able to order this soon, but Audi envisions that Activesphere, as the concept car is called, could become the first car to combine real and virtual environments in the driver's field of view.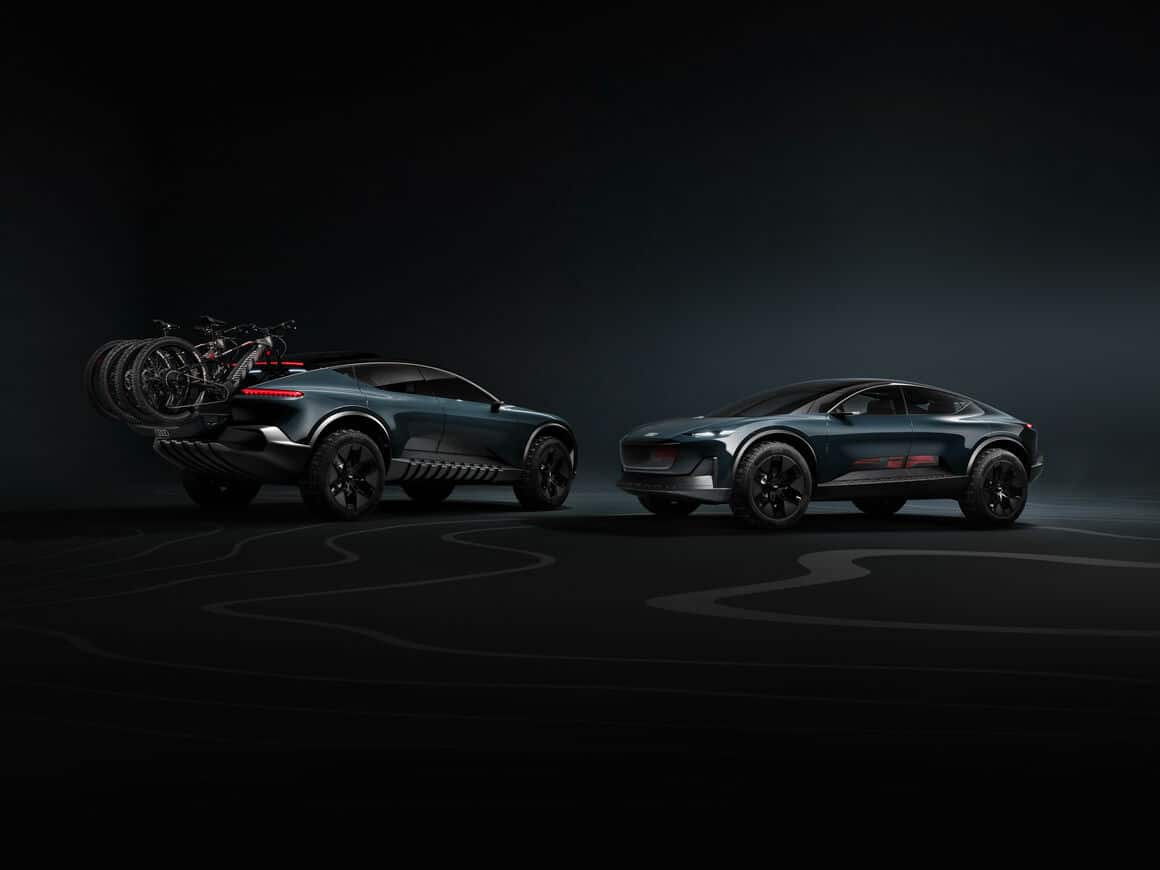 With interactive elements and 3D view, the driver can see driving status, navigation, topography, and receive warnings displayed in Augmented Reality (AR or enhanced reality). If it starts being produced, it will likely also be the first one where the steering wheel and pedals retract from the cockpit and disappear completely when the driver hands over driving to the car.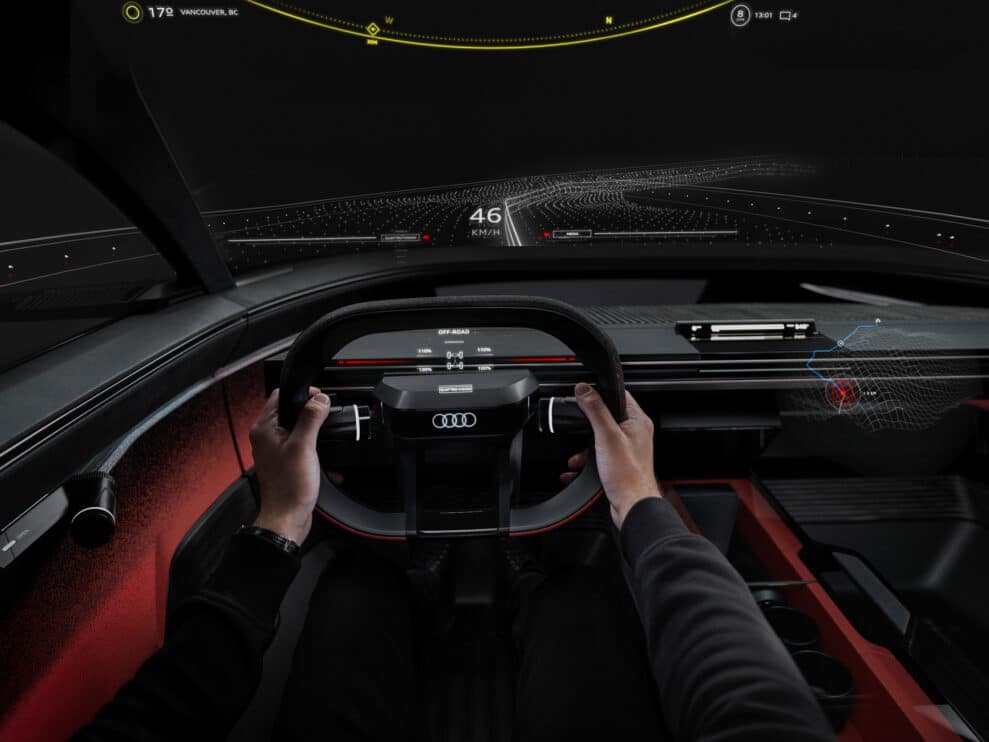 Studio manager Gael Buzyn and his team are the creative minds behind the project. He describes the idea behind the project: "The activesphere is unique. It is a new type of crossover that cleverly combines the elegance of an Audi Sportback, the practicality of a SUV and true offroad capabilities."

– Audi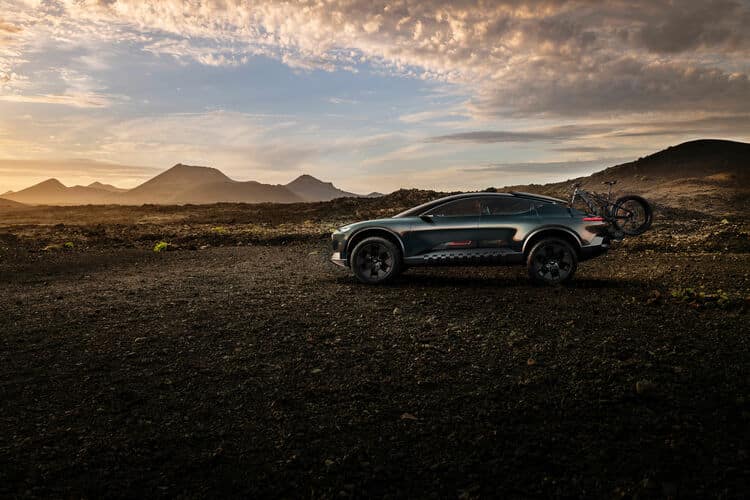 With a button press, Activesphere can transform into a pickup truck with a bed, where you can throw in muddy mountain bikes or toss in today's catch without fear of dirtying the converted cargo space.
The Activesphere has large wheel arches that can accommodate rugged 22-inch tires and Audi's electric quattro technology, providing the car with four-wheel drive and making it suitable for off-road driving. The ground clearance can be raised and lowered by 40 millimeters from the normal ground clearance of 208 millimeters, and it has a sleek ski rack integrated in the center of the roof, which folds down and becomes invisible when not in use.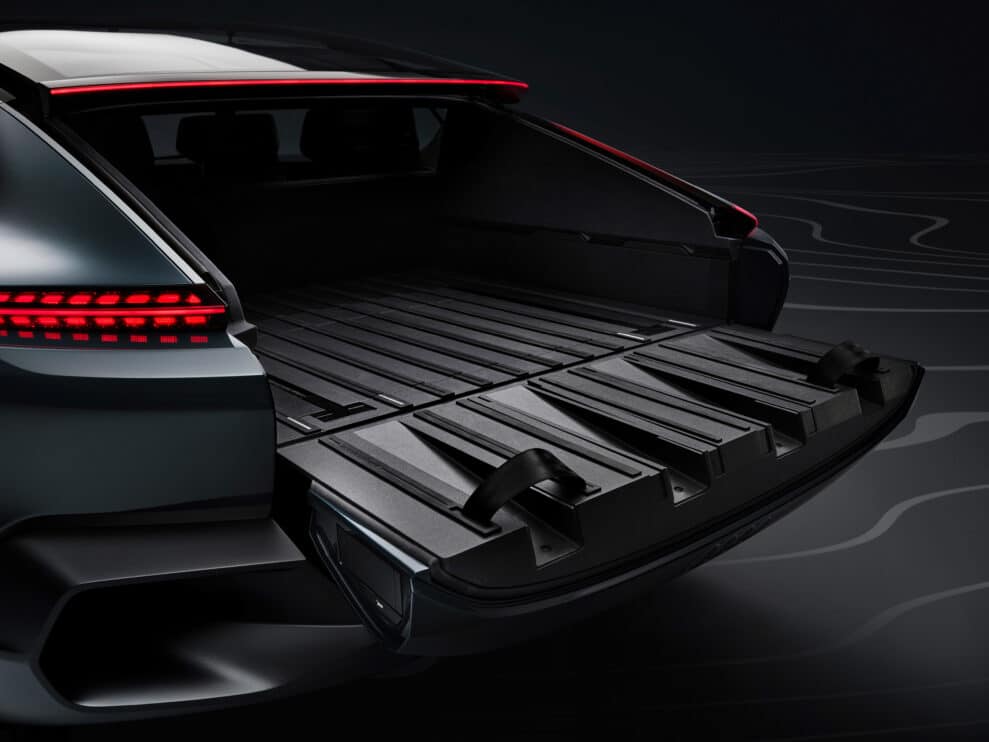 The concept car is 4.98 meters long, two meters wide, and 1.60 meters high. Approximately like an A6 Allroad, just slightly higher. The wheelbase is 2.97 meters and should provide excellent legroom for rear passengers.
The car is built on Audi's electric PPE platform, and the activesphere has a range of over 600 km and an efficient charging time with 800-volt technology and charging capacity up to 270 kW.