The whole car industry is undergoing a fundamental shift due to the carbon emissions produced by fuel powered cars over the last decades. 2023 is expected to be the year with the most new electric car unveilings and launches because all the top automakers are getting ready for the ZEV, Zero Emissions Vehicle, attack to bring down the amount of emission producing cars being sold.
Although you might not exactly be a fan of this new direction the car industry is taking, you must admit that some of the new cars are surprisingly beautiful. Here is a list of some of the best electric cars in 2022 already to warm you up to the idea of more electric cars being around.
13. Volvo XC40 P8 Recharge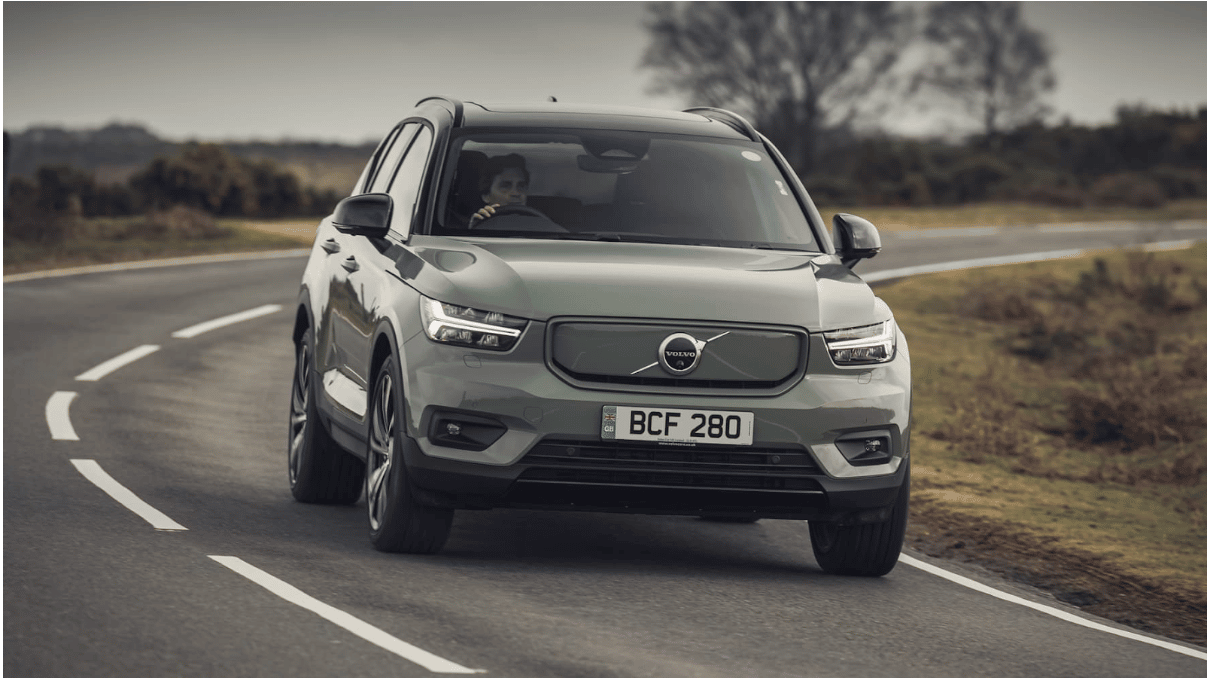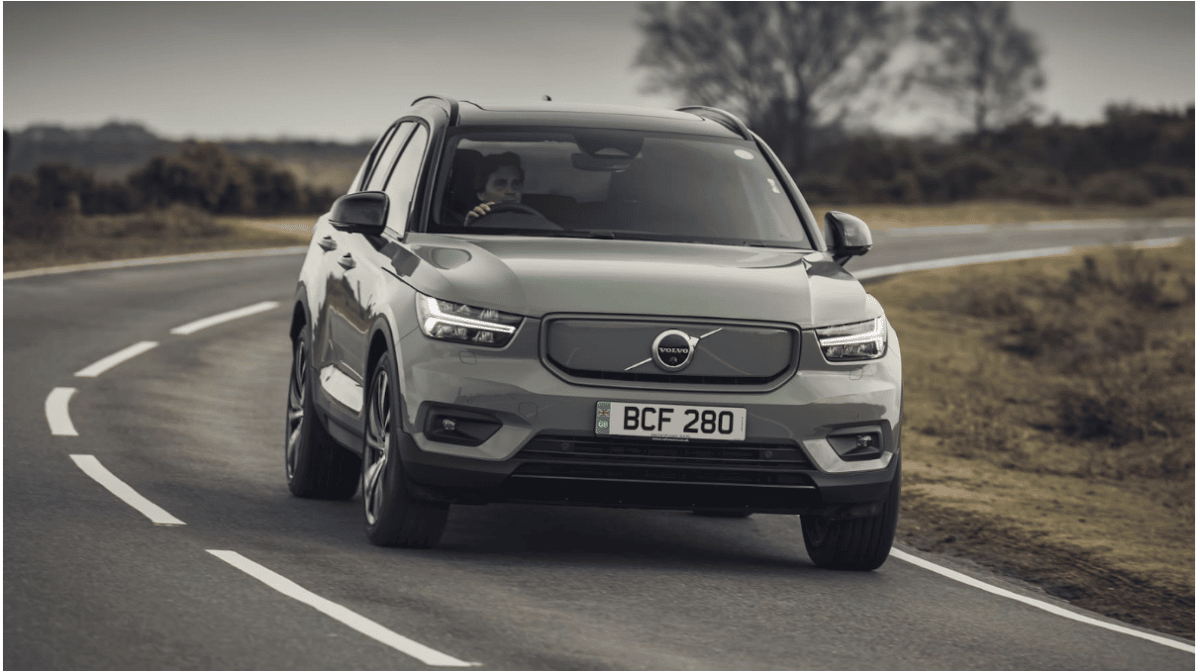 This is Volvo's first go at a fully electric car. Priced at £49,950 the P8 is quite a pricey car considering it is a "small" SUV. The new name, Recharge, is supposed to be the beginning of a new subclass for Volvo where they'll have all their hybrids and electric cars fall under in the future. Volvo's very own CEO, Håkan Samuelsson, estimates that around 50 percent of their sales in 2025 will be electric vehicles.
The P8 houses a 78kWh lithium ion battery pack which powers two electric motors underneath the car. Each of these motors are on their own axle, one in the front and one in the back, which makes the car all wheel drive. This battery pack is capable of producing 402bhp and an insane 487lb ft of torque, which gives the car a lot of speed. The car is capable of accelerating from standstill to 62mph in under 5 seconds.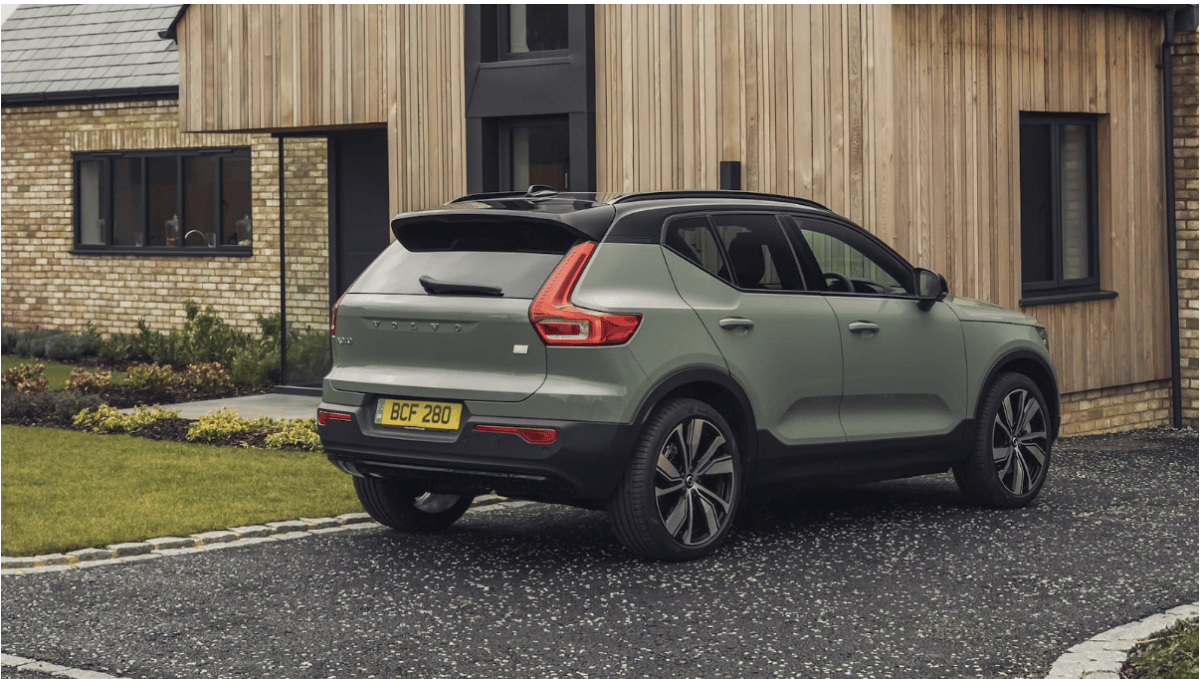 Volvo has said that the car is capable of travelling 257 miles on a single charge and if you have a special 150kW rapid charger then you'll be able to charge the car up to 80% in just 40 minutes, however if you don't have such luxuries and only have access to a standard 7-11kW wall point charger it'll take you about eight hours to charge it.
12. Jaguar I-Pace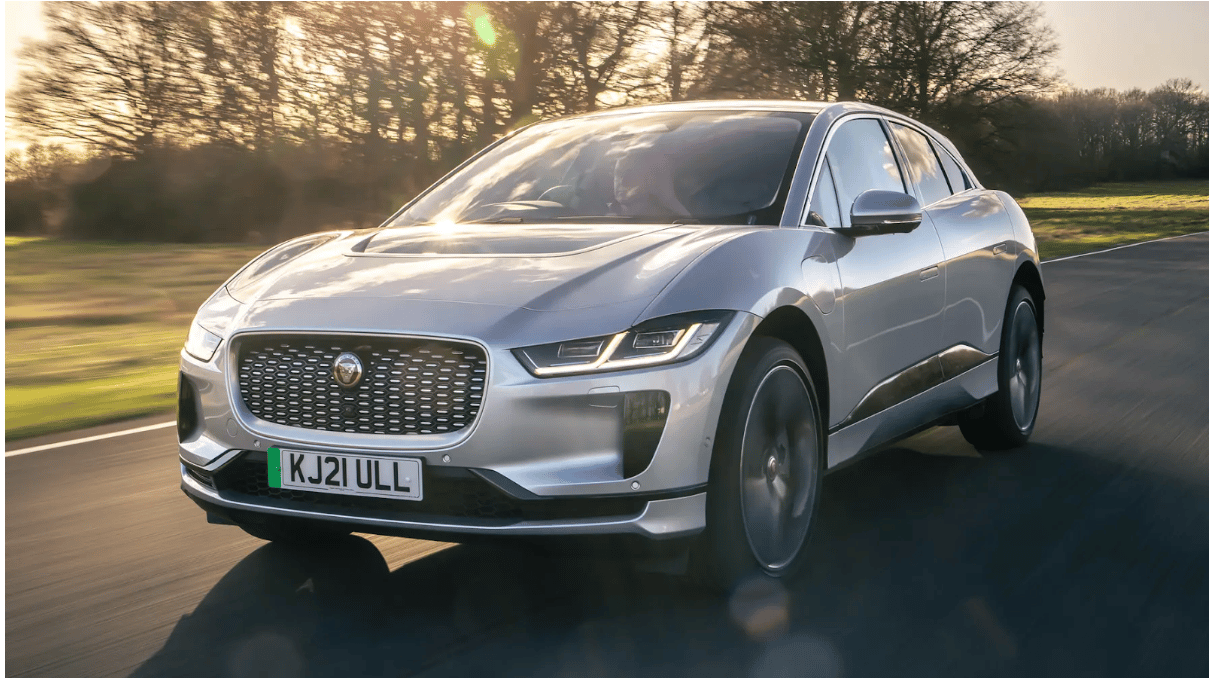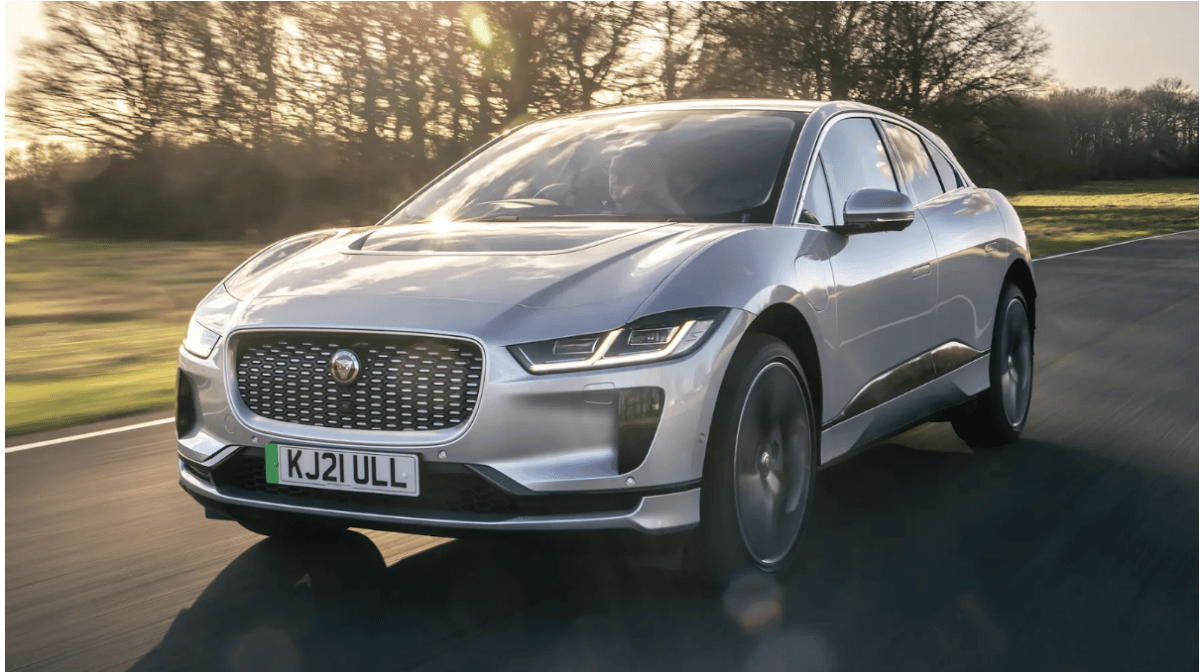 This jaguar is actually quite special because it was one of the first rivals that Tesla had to their premium EV (electric vehicle) dominance. This car was actually launched all the way back in 2018 already and showed that the mainstream auto manufacturers were actually ready to invest in this new era of cars that was fast approaching.
This car has a 90kWh lithium-ion battery placed under the floor of the vehicle and this battery powers two electric motors, each on their own axle, making this car permanent all wheel drive. These two motors combined produce 395 bhp and 513lb ft of torque to all four wheels, delivered by a single-speed gearbox which helps it achieve a time of 4.5 seconds when accelerating from 0-60mph and eventually reach a top speed of 124mph.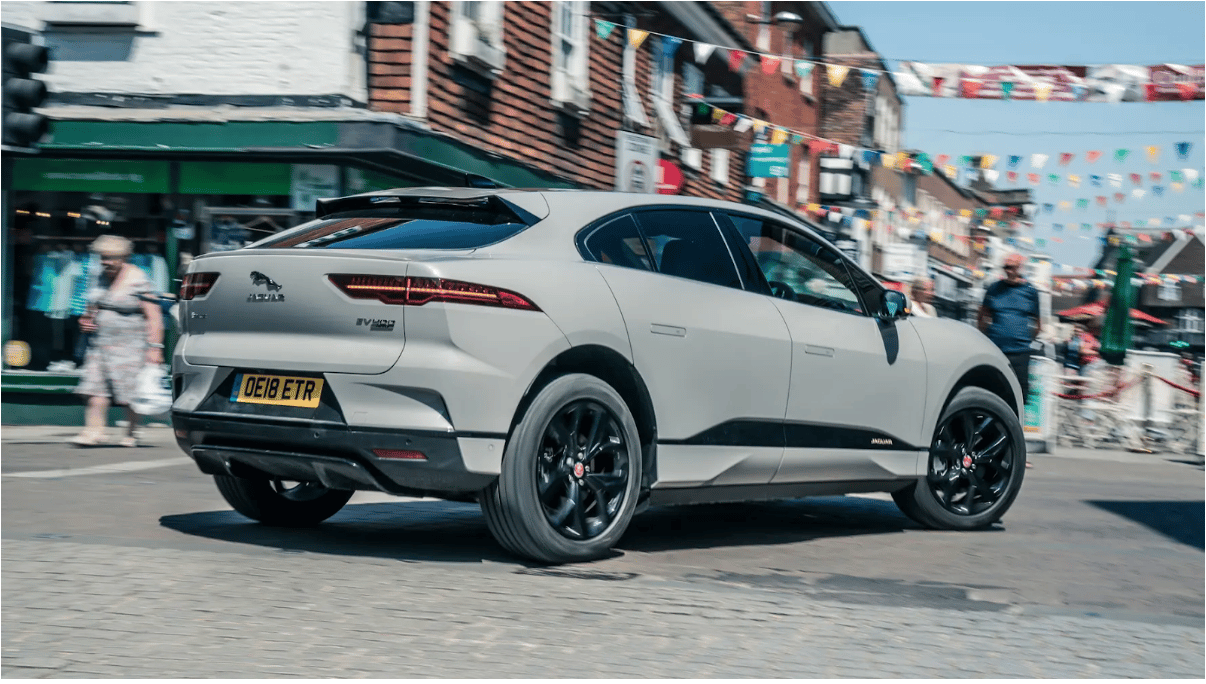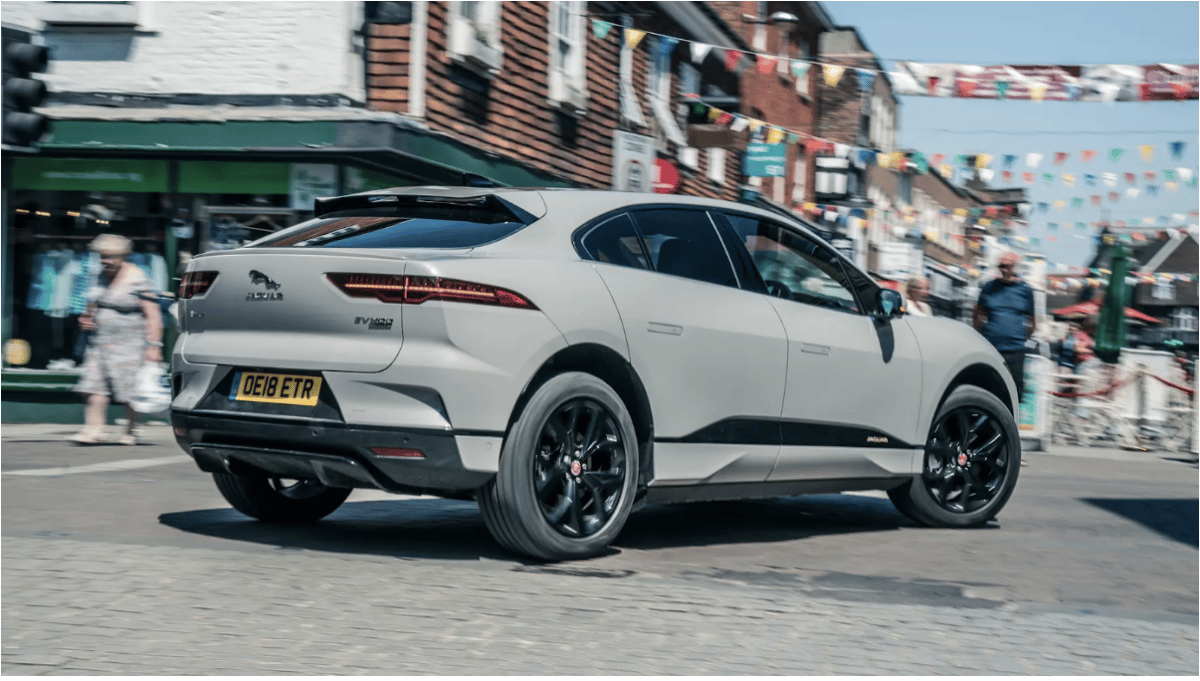 If you are charging the car at home from a 7kW outlet then you can expect the car to charge at 22 miles per hour. The charging on this vehicle is not so impressive anymore when compared to other fully electric vehicles. This car is only capable of charging at a maximum of 100kW, which means it charges from 5-80 percent in 45 minutes which other cars like the Porsche Taycan and Tesla Model S do in half of that time.
11. Mini Cooper SE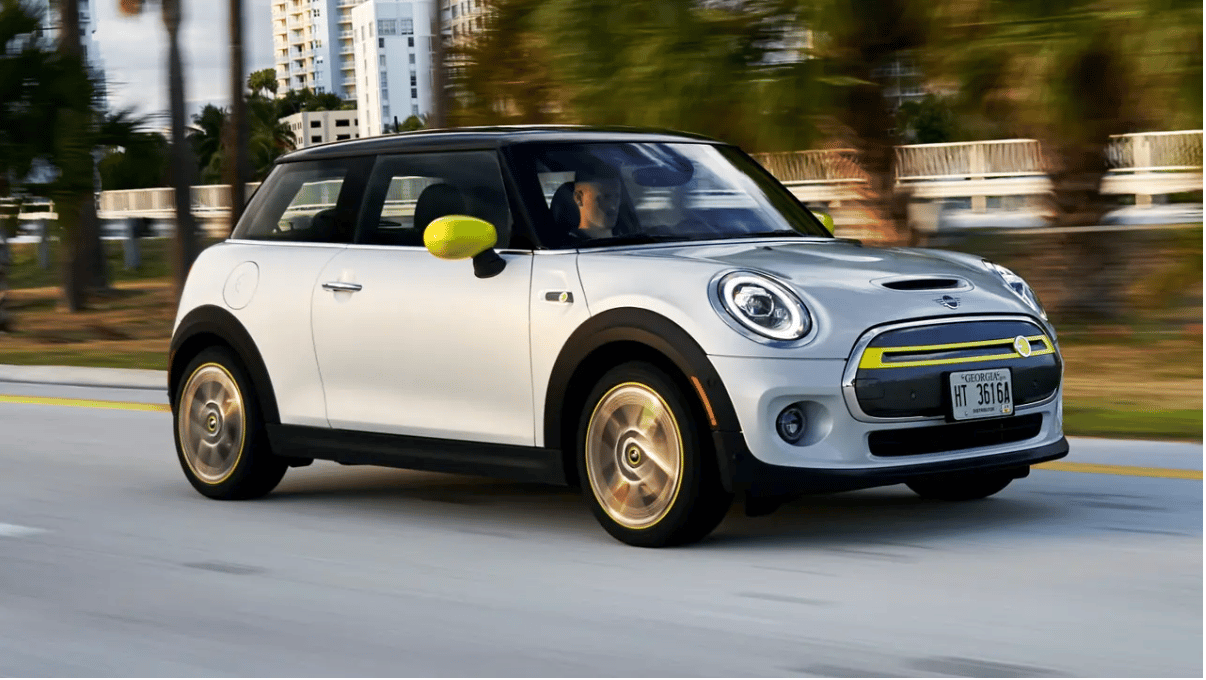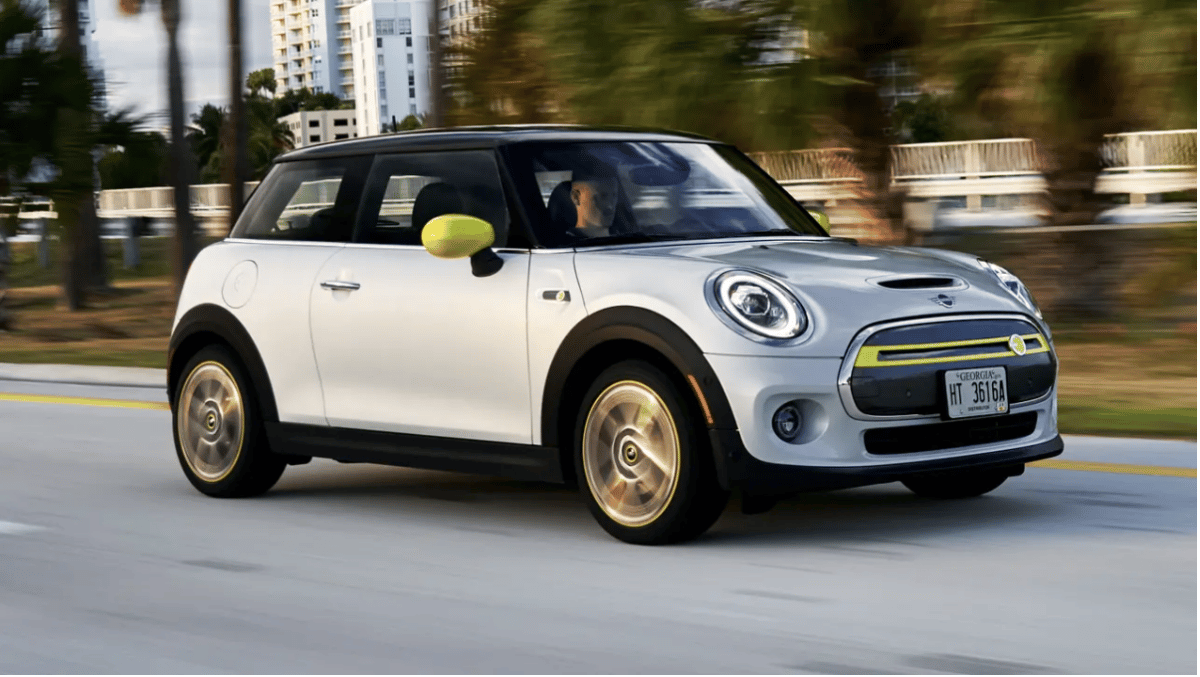 If you're buying one of these vehicles in Britain it will be called the Mini Electric however, if you're looking to buy it anywhere else in the world then it'll be called the Mini Cooper SE which is a bit confusing for some but you'll always get the same "Cooper S" badge on the boot of the car. These cars have been known for their 'cute' look for many years and that is actually what makes them so desirable because no other car has that look. With this unique look they have been able to charge premium prices for their cars and still see all the success they see to this day.
From the 2.0-litre petrol powered version of the Cooper S to the new Cooper SE not much of a difference in power output is seen and the new single electric motor, powering just the front wheels, produces 182bhp, exactly the same as the petrol powered predecessor. You will feel that the torque is instant in the new electric car of course and that it has a lower centre of gravity so you may feel like more of a race car driver in it.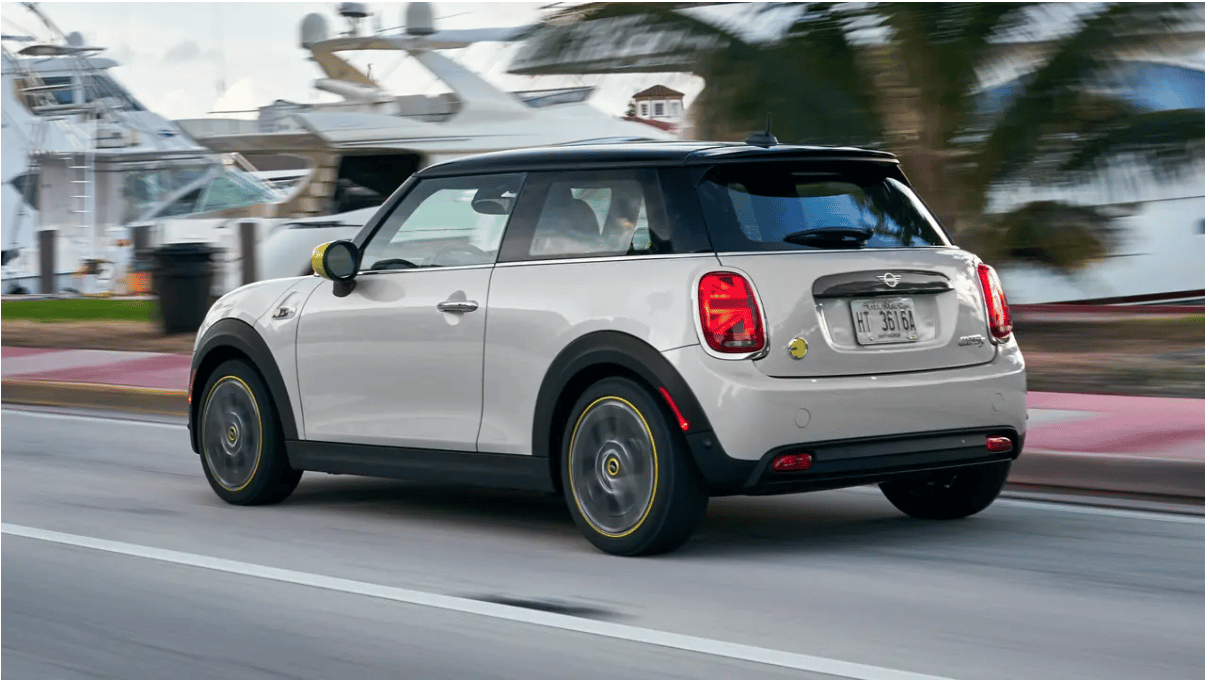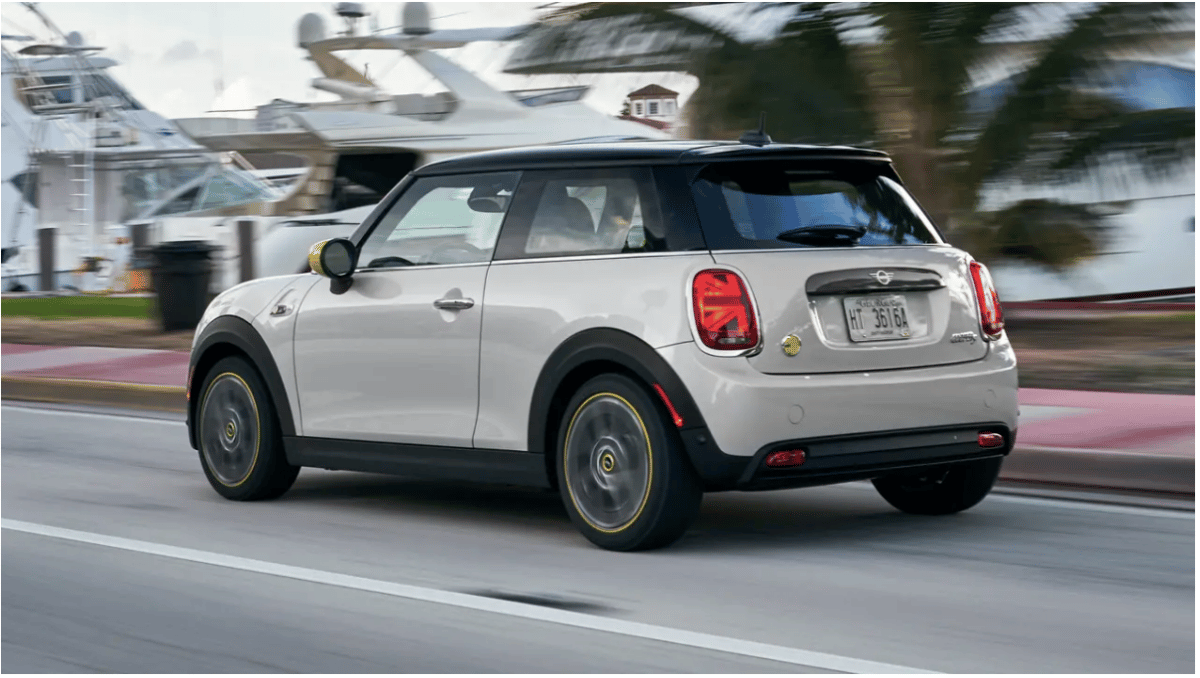 The Mini Cooper SE claims a range of 144 miles on a single charge and if you're using a 50kW outlet you'll be able to charge the car back up to 80% in 36 minutes which is neither good nor bad. However, ill just state that the petrol powered Mini Cooper S had a range of over 300 miles per tank.
10. Volkswagen ID.4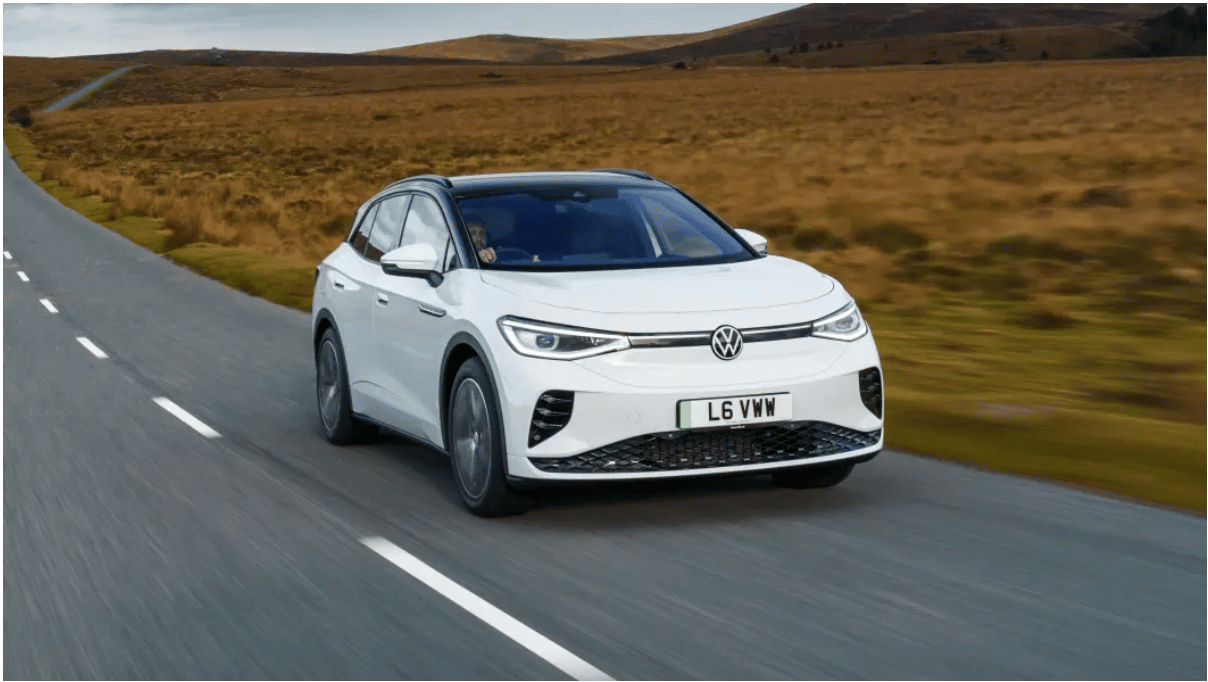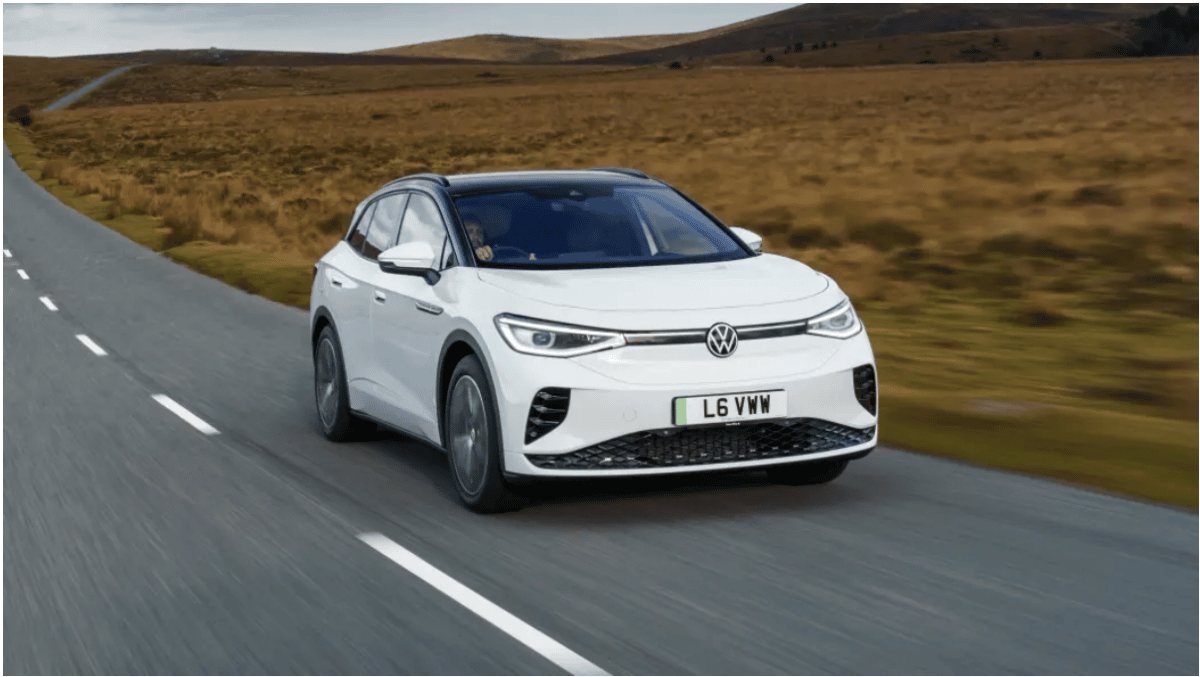 If you haven't guessed already this car is basically the crossover sibling of the ID.3 hatch. This car is originally spec'd to be rear wheel drive but they have added an option for you to get the performance version of this car called the ID.4 GTX, which comes with all wheel drive instead. Seeing as they've begun with the production of hatchback electric cars could we maybe see a full electric version of the GTI or R models in the near future? We'll have to wait and see.
If you think that a 52kWh ID.4 will suit you just fine then you can expect to receive a range of about 211-213 miles on one charge, otherwise you'll have to opt for the bigger and more powerful 77kWh battery in the GTX version which'll allow you to travel a distance of 308 miles on a charge.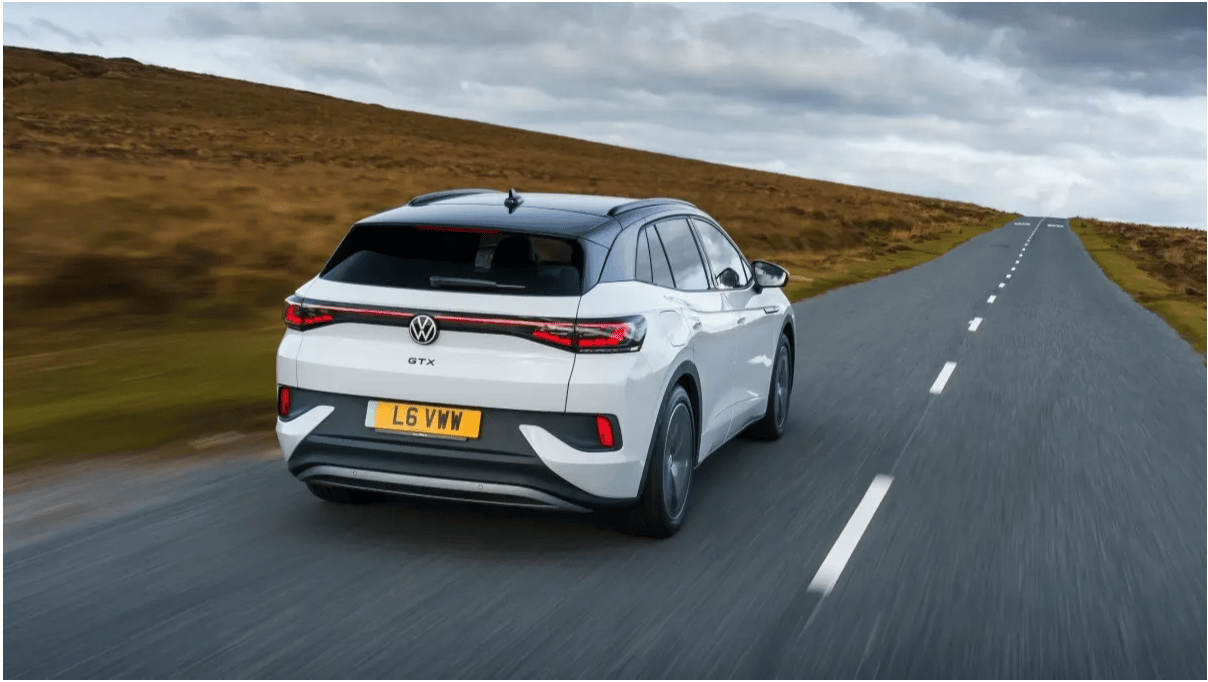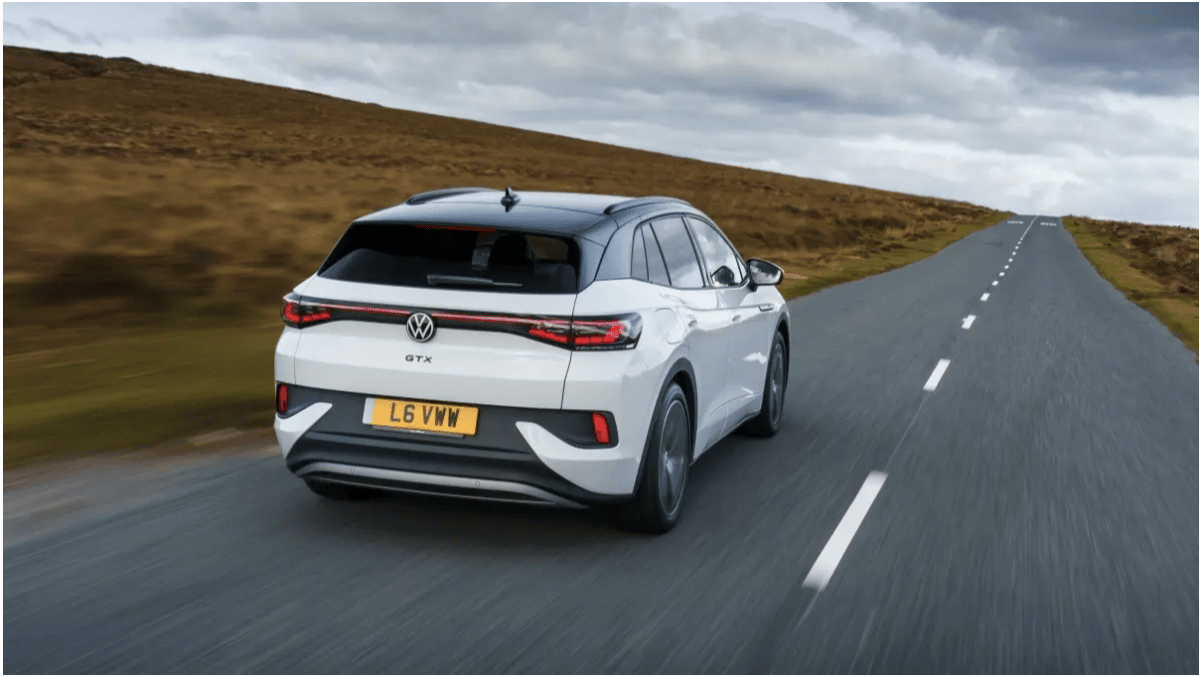 If you're wondering how it is size wise you can picture the ID.3 because they have the exact same wheelbase however, the ID.4 is 30cm longer than the ID.3 which leaves more room in the boot.
9. Honda e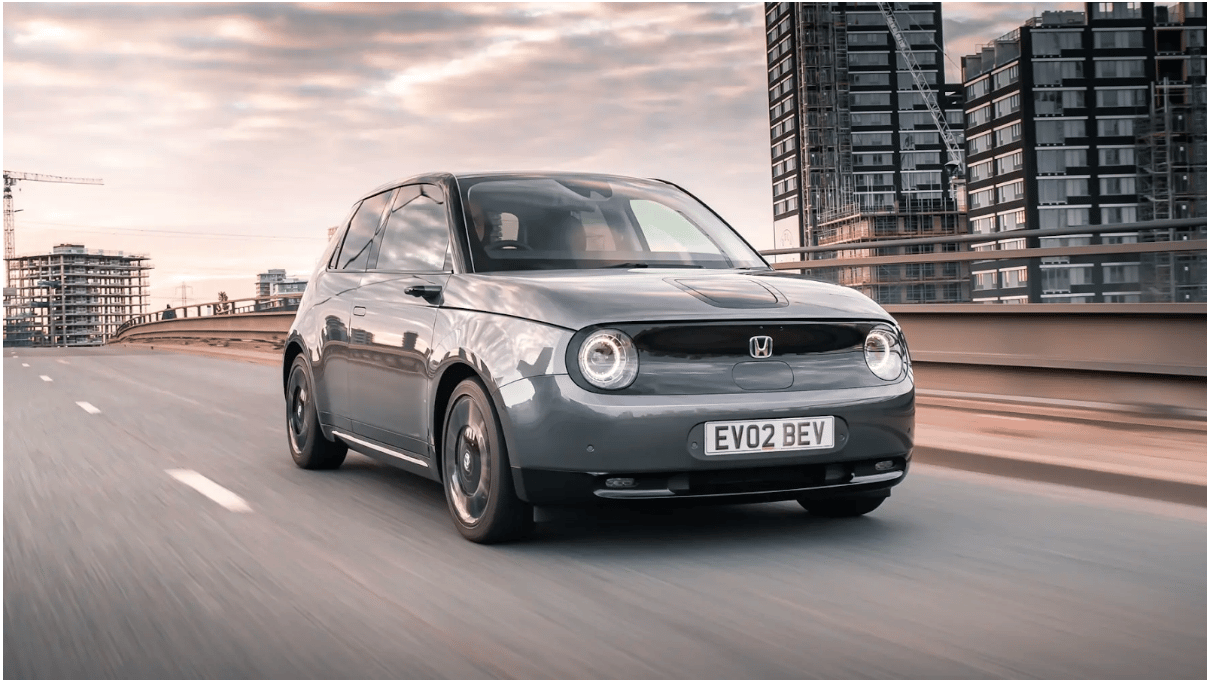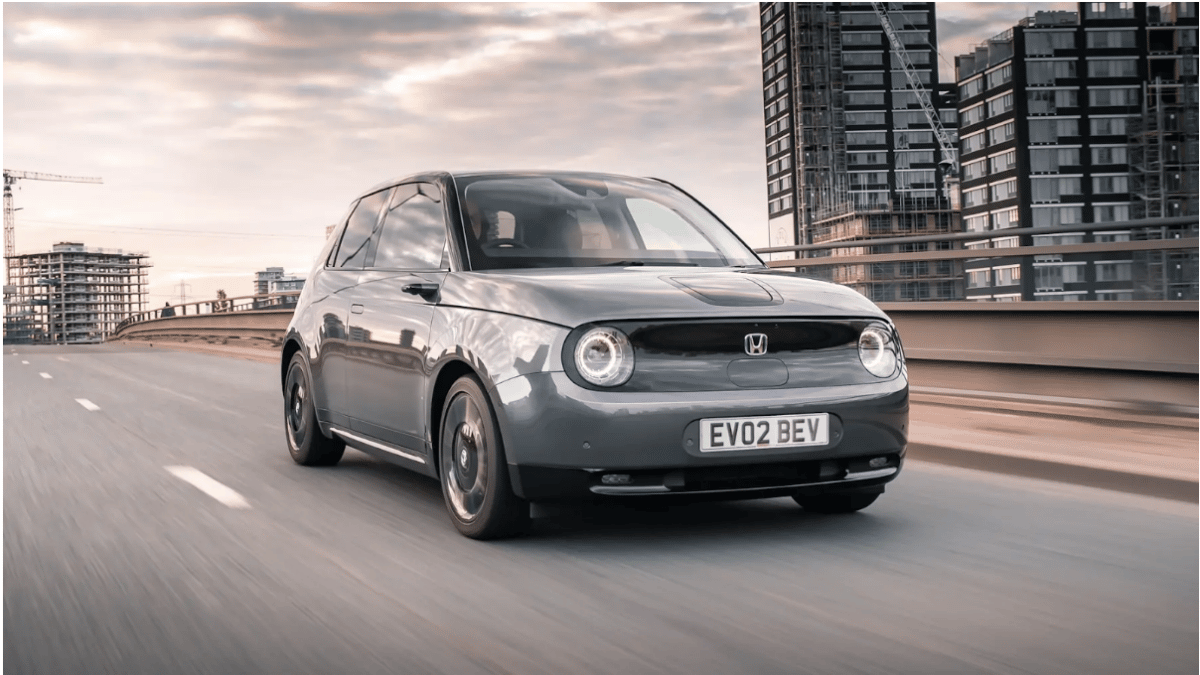 Honda had tried to produce a pure electric car back in 1997 but it didn't go so well and only 350 units were ever made. So this is their second try at it and, officially, their first mass-market pure electric car the Honda e.
The Honda e took a bit of a different design route as opposed to that of tesla and instead have a bit of a fiat 500 look to them. This car was designed to be a 'city' car which is hinted at by the range of only 137 miles on a charge, meaning you won't want to go very far from any city. Although you do have the option to opt for a more powerful 152bhp battery over the regular 134bhp one this isn't really a car in which you'd actually want to take it out for a real drive.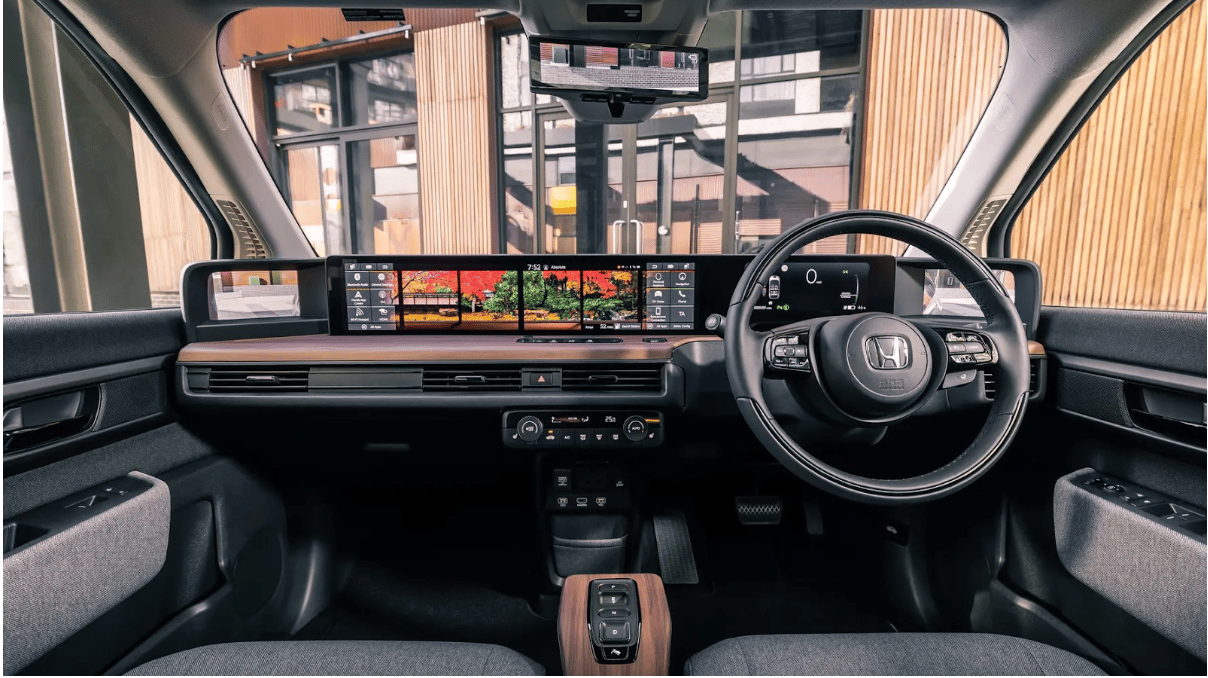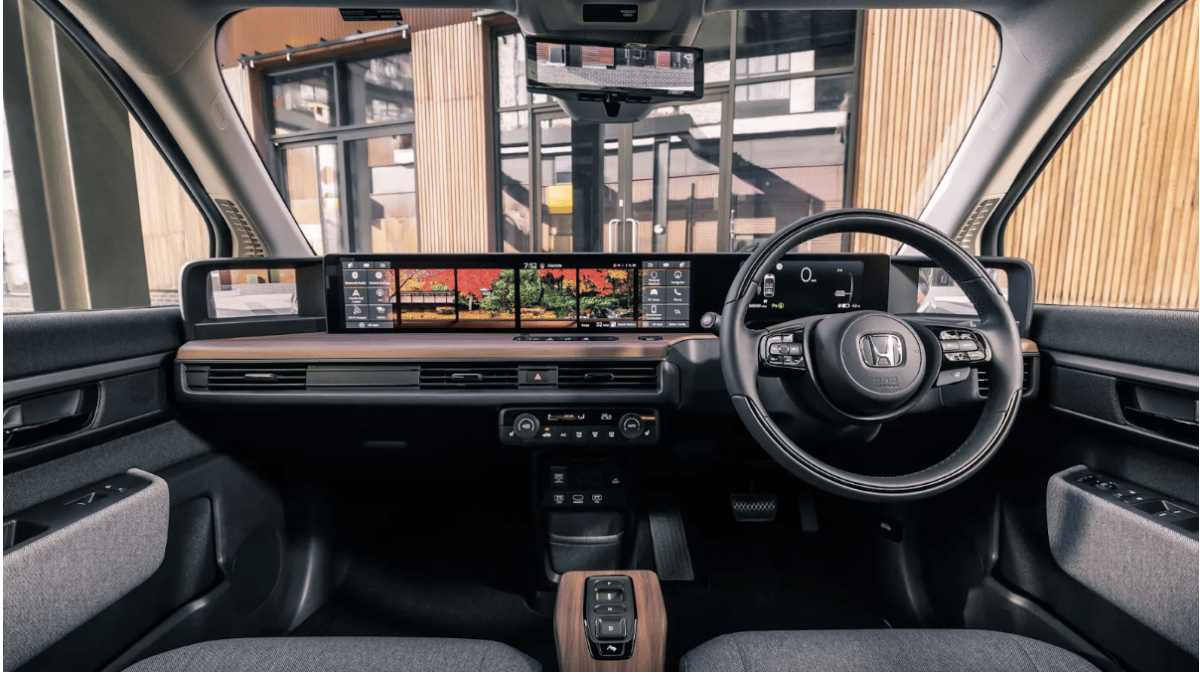 One large downside to this Honda e is that big price tag of £26,160 for a tiny 35.5kWh battery and then £28,660 if you want to opt for the model that's a bit more powerful. To try and back up this price tage Honda have added a lot of high tech into this car such as cameras for wing mirror and rear mirrors, an app to precondition the car while it's charging, a lot of crash avoidance features and a huge screen on the inside of the car.
8. Ford Mustang Mach-E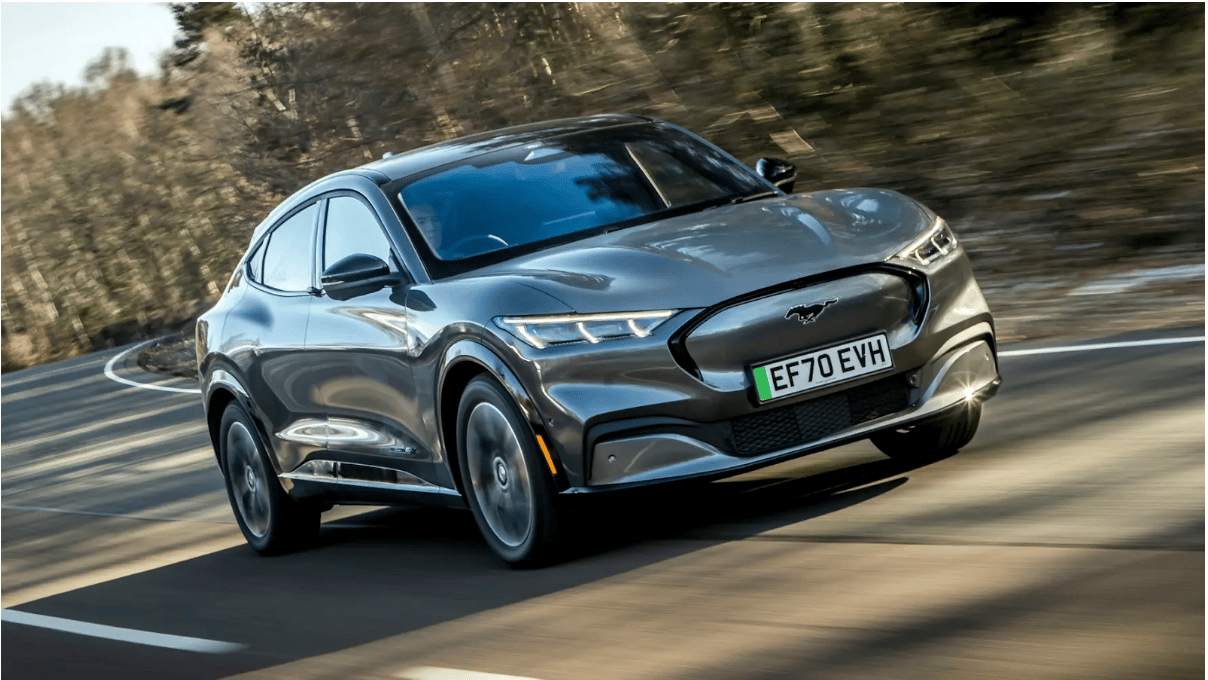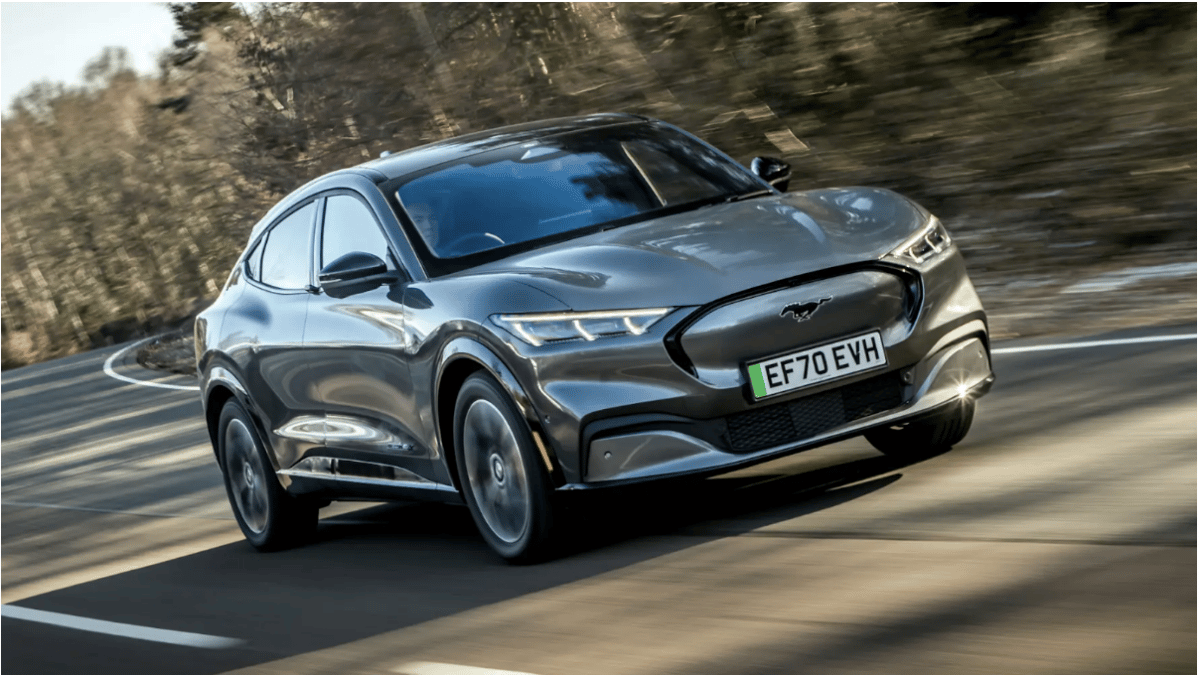 Fully electric cars have been a lot of big manufacturers' firsts just like Ford and their brand new fully electric Mustang Mach-E. This car doesn't come with any ford badges on it anywhere but instead has the mustang logo seen on it.
Ford is really making a statement with this car, coming out with a base model with a 75kWh battery as well as a long range model with a 98kWh battery. After you've chosen which battery you want you get the choice to choose if you want the single motor, rear-wheel drive, or the dual motor, all wheel drive, option.
The furthest the Mach-E has claimed that it can drive is 379 miles on a single charge which puts it up there with some of the longest haul electric cars out there. If you opt for the base model with no extra options then you're looking at a car capable of 265bhp while if you opt for the most costly version you can get 480bhp which makes it capable of having a 3.7 second 0-62mph time.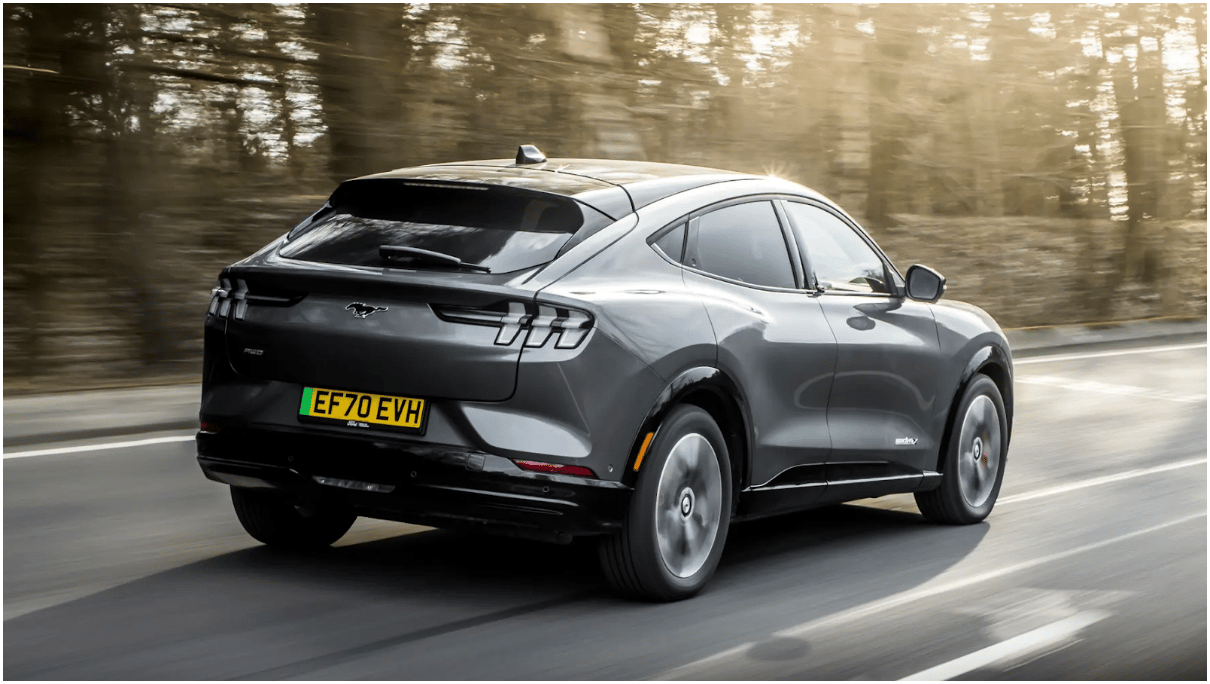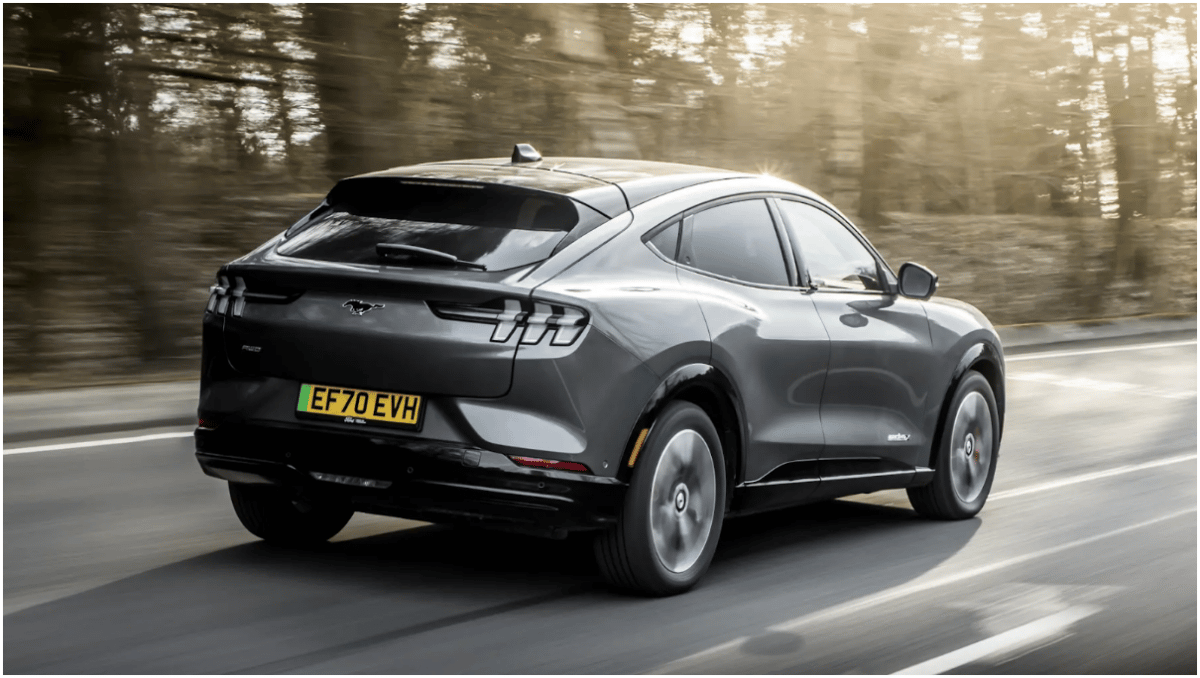 The Mach-E starts at £41,330 for the base model with rear wheel drive and only 265bhp and if you opt for the long range model you'll be looking to spend around £46,380 instead. Then if you want to take it a step further and opt for dual motors, for all wheel drive, in both the cars you're looking at £49,650 and £57,030 respectively.
7. Tesla Model Y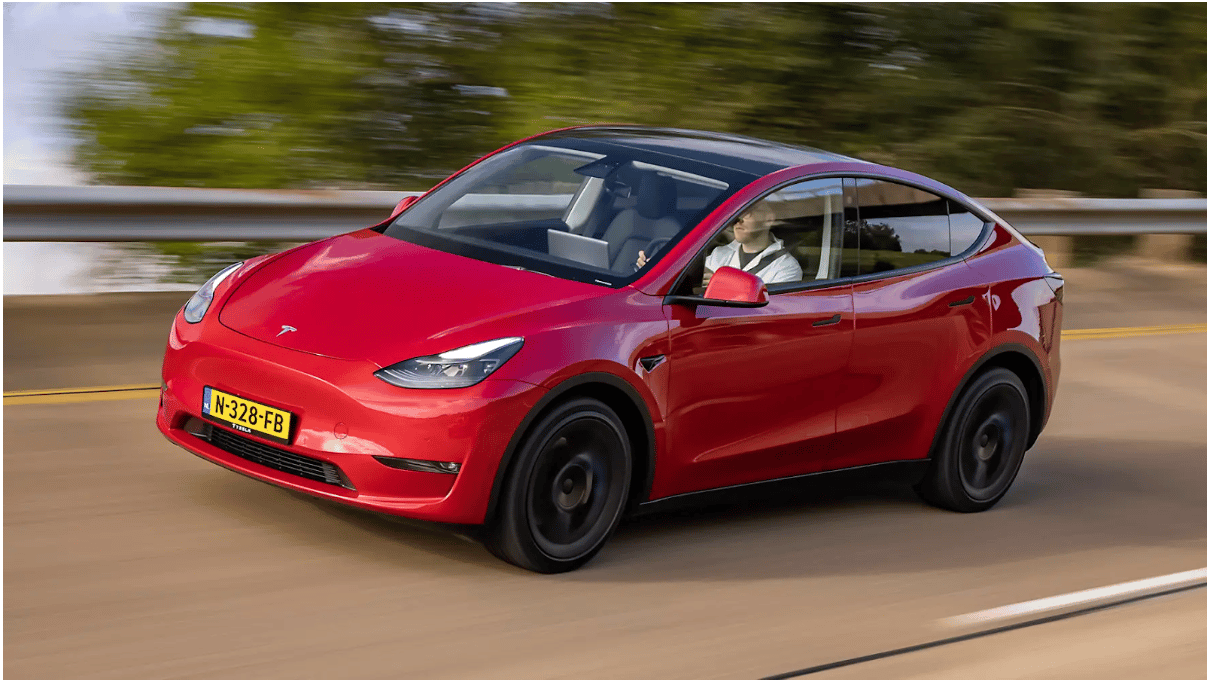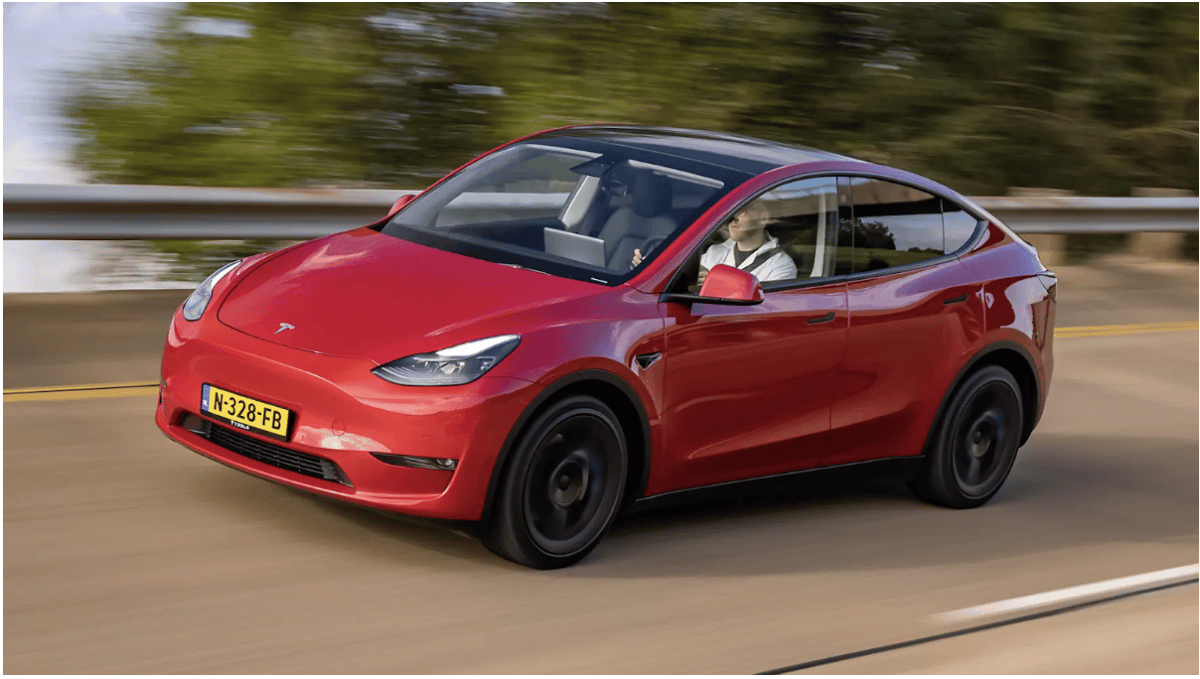 Now, finally, a tesla. I bet you knew at least one of these would make it onto the list. Over the past, most recent years we have seen a lot of electric SUV crossovers but there has only ever been one tesla model Y. The Tesla Model Y was released in the US all the way back in 2020 already making it quite the veteran amongst most of these newer models.
Tesla has based their new Model Y on the 3 previous four door teslas they had produced before this one. The model Y actually shares 3 parts of the car which is exactly the same as the tesla Model 3, the only difference is that the Model Y is longer and taller.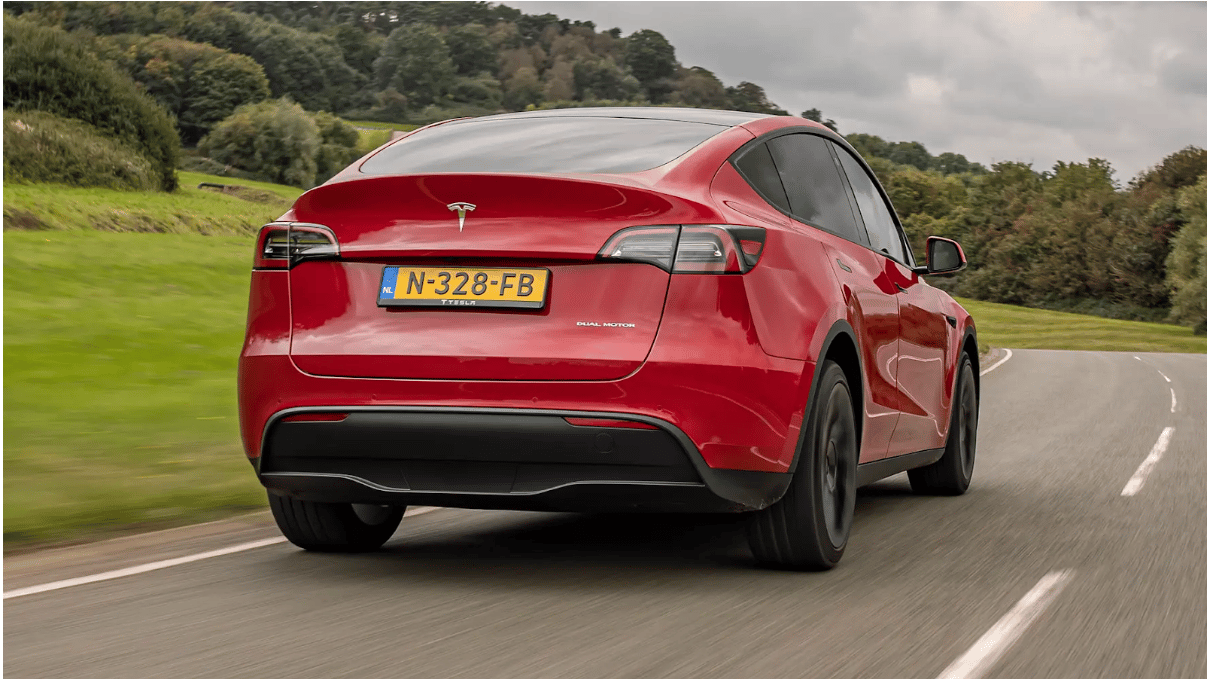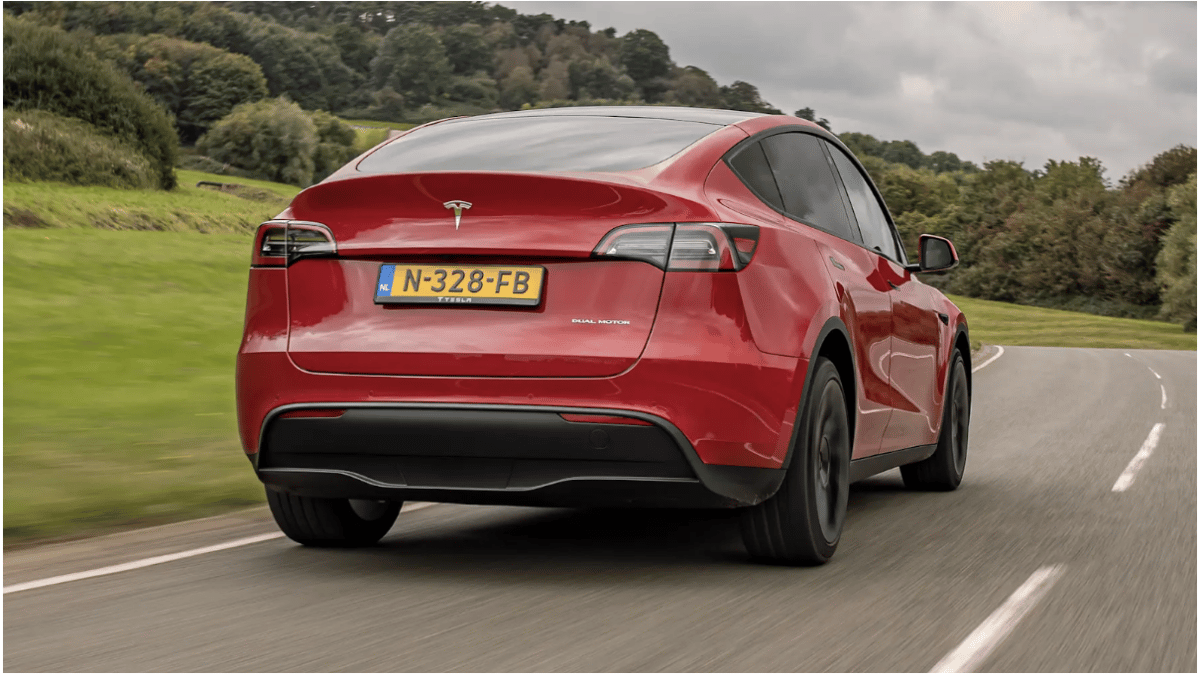 This car is capable of travelling a whopping 331 miles on its Long range Dual Motor spec which is powered by a 75kWh lithium-ion battery, producing 434bhp. If you opt for the upgraded version of this car, the Model Y Performance, then you lose a but of range and drop down to 319 miles instead; however, you'll receive a massive bump in power to 563bhp.
6. BMW i4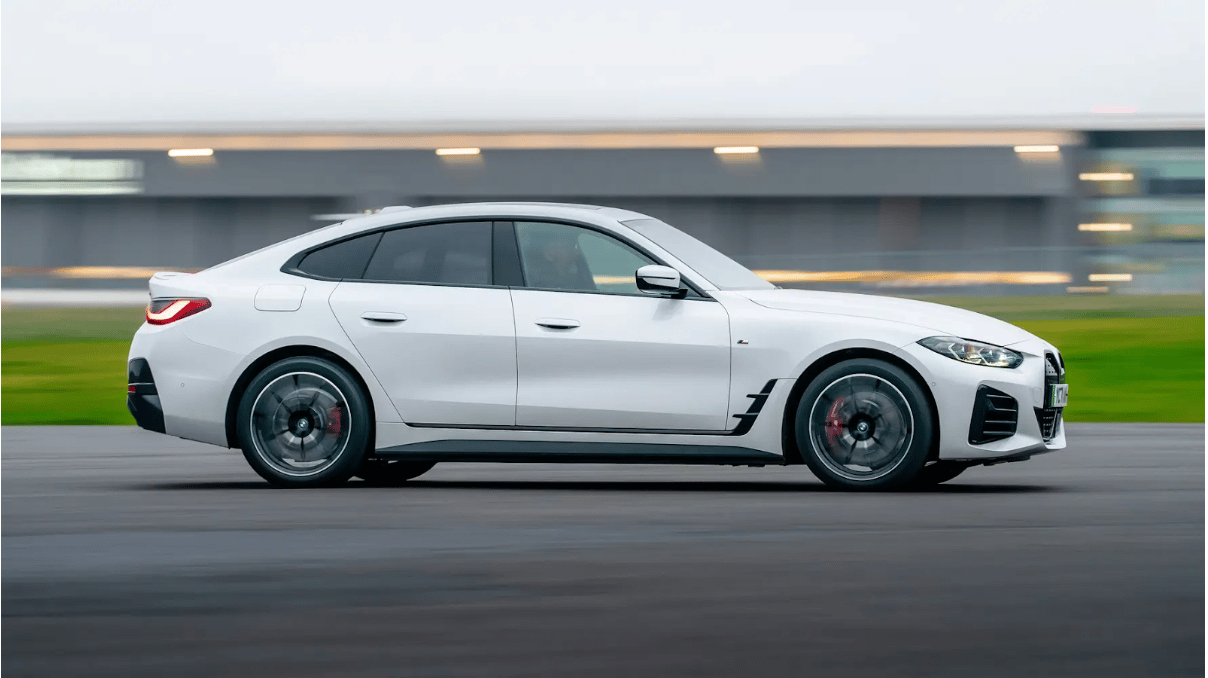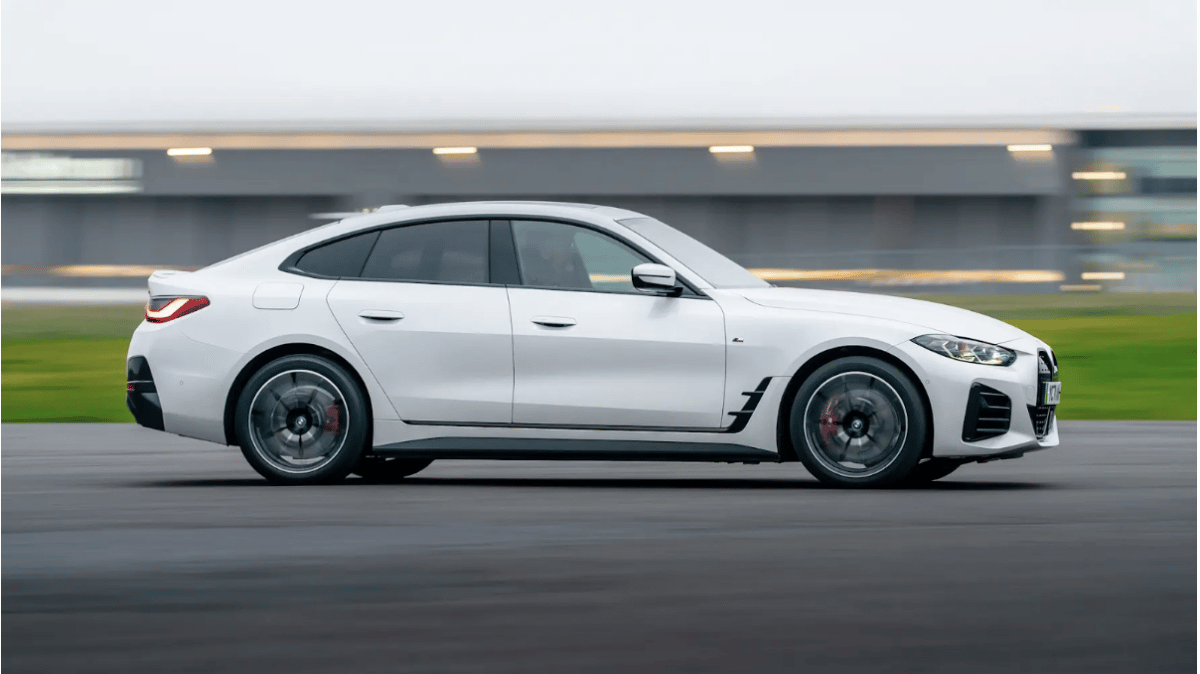 Can we even call this a new fully electric 4 series Gran Coupe? Many are against us trying to do so because the electric bits that need to be fitted into the car cause the car to change a lot of the stuff that makes a 4 series a 4 series, such as the seats, the floor and the suspension.
The new BMW i4 slots perfectly into the category of fast but still affordable electric cars. The starting price for the i4 begins at £52,000 which comes with a 0-62mph in under sice seconds and an impressive range of 365 miles per charge.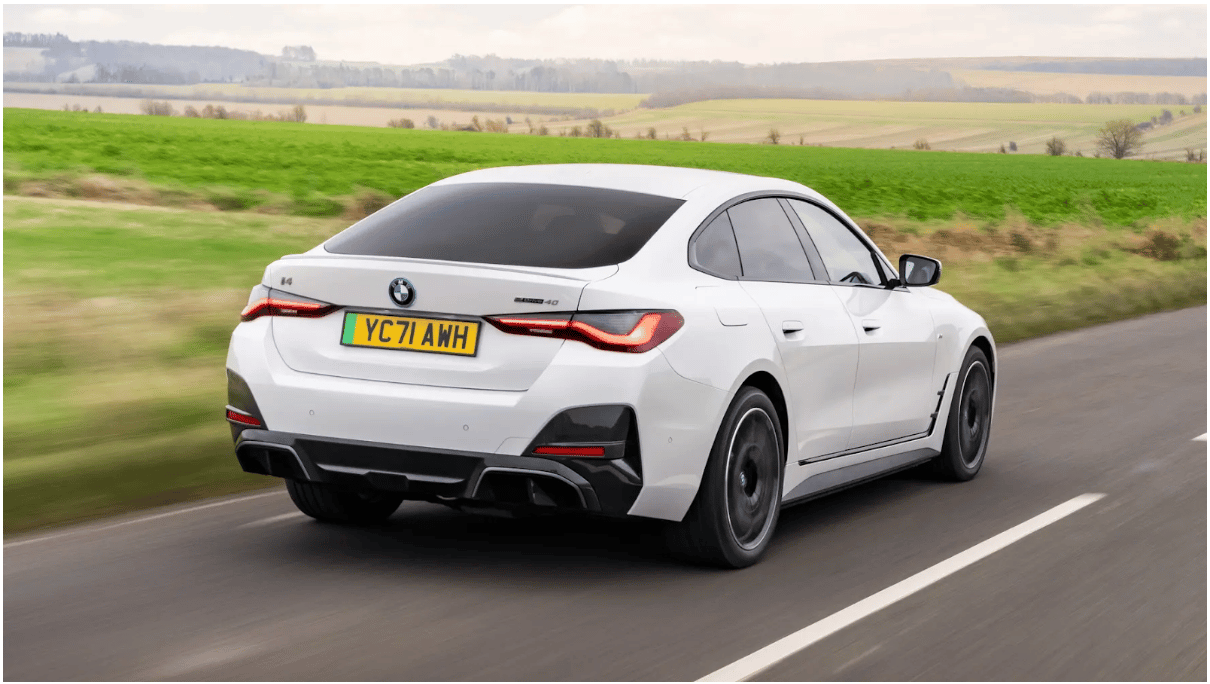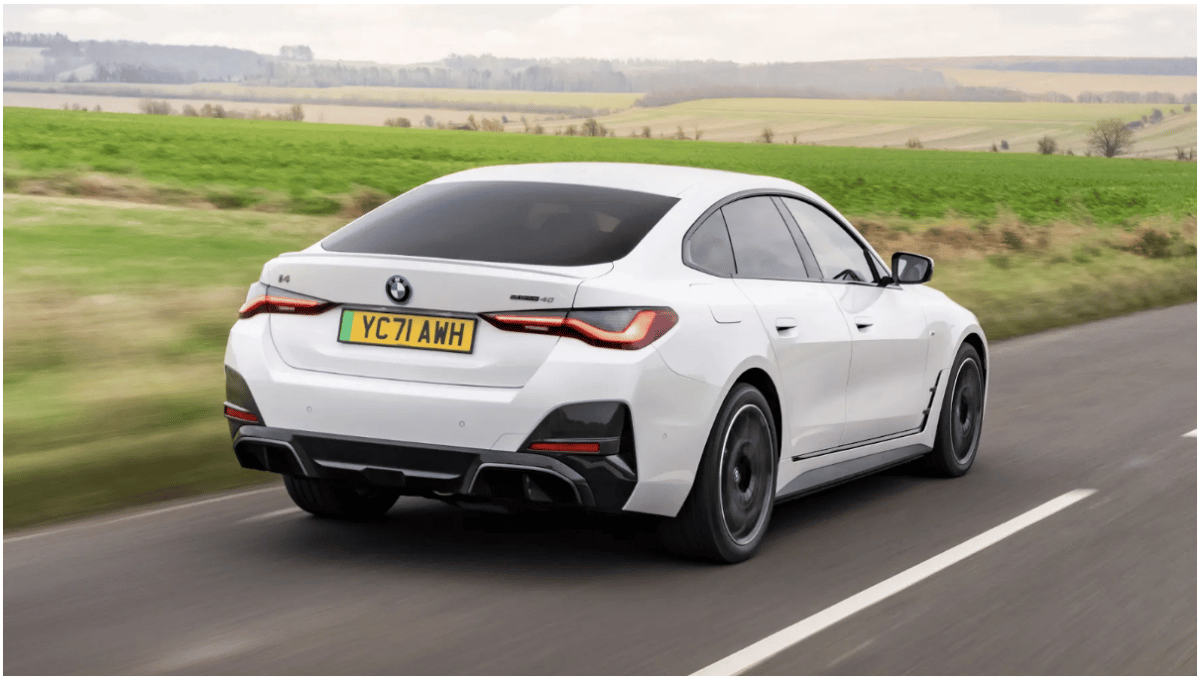 If this is not enough for you and you are hungry for speed you can opt for the i4 M50 which sits in the M performance brackett and has a time of 0-62mph in 3.9 seconds instead thanks to its twin-motor. This upgrade will start at £64,000 and with this you'll get bigger tyres, more firm suspension and an extra motor which does cause the range to drop a little to 318 miles.
5. BMW iX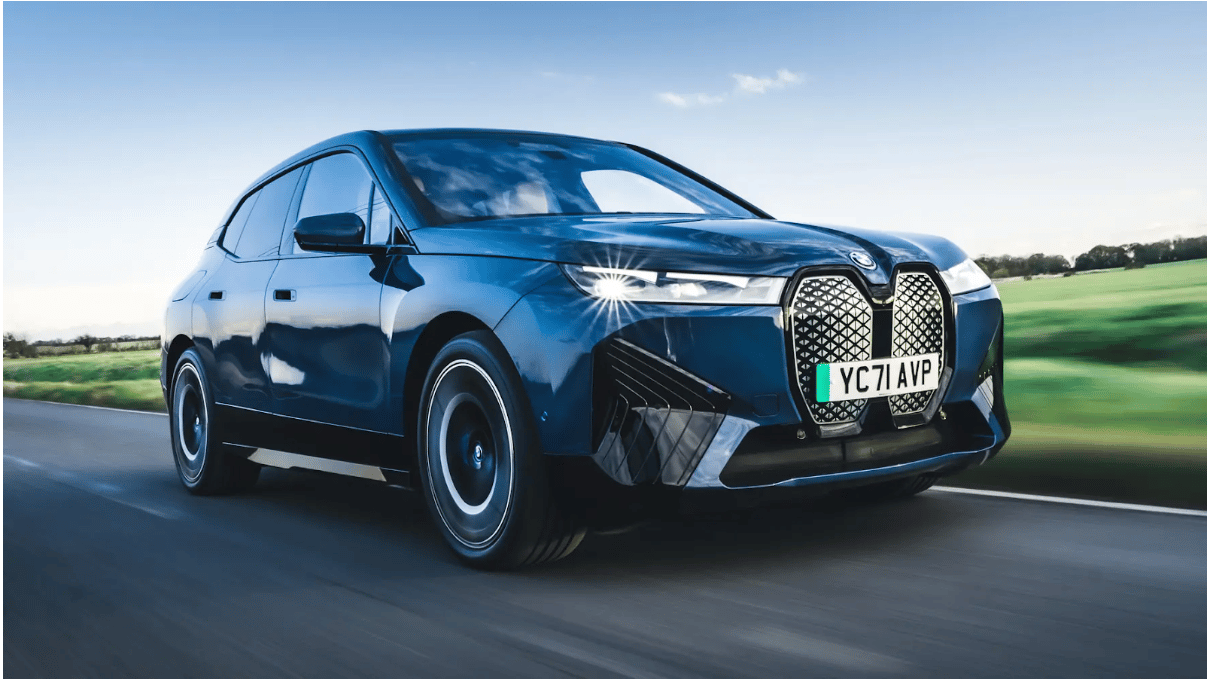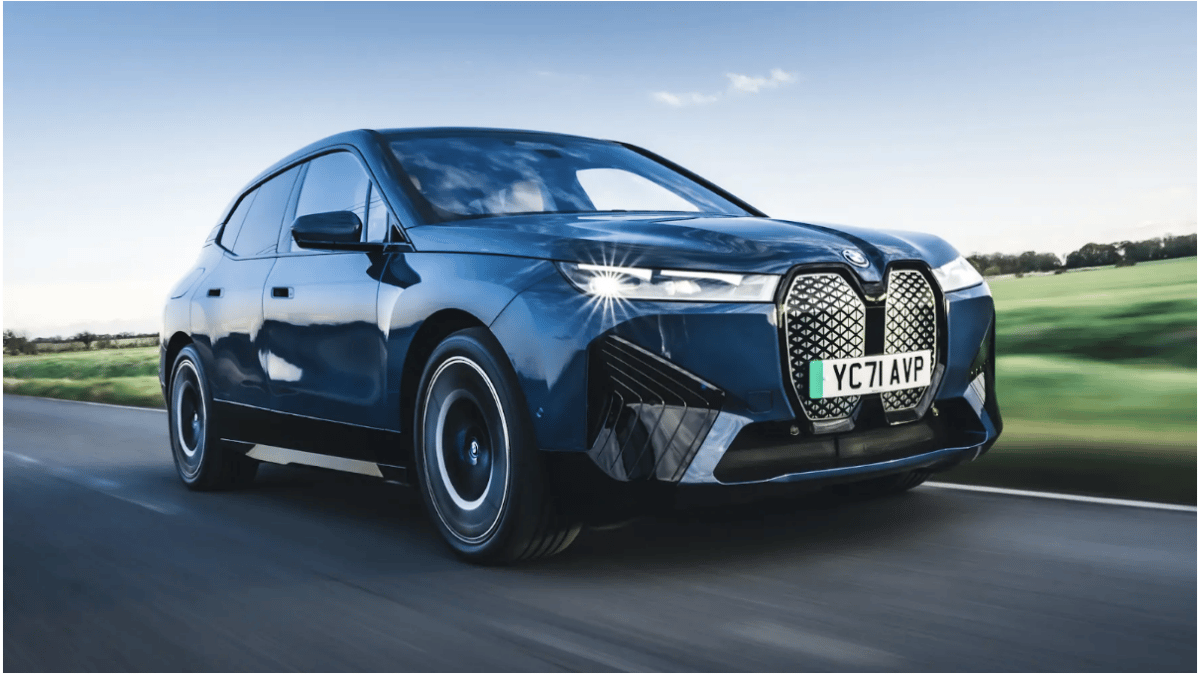 Now this new bmw was definitely not a fan favourite among bmw enthusiasts when it came to the design and operating system of this new fully electric car. Sure the operating system is very good however, it is extremely advanced and takes time to actually learn how to use it and learn everything you can do through it. BMW has taken this hatred into consideration and added a special plastic on the front grills which can self-heal incase someone physically attacks it.
When a look is taken on the inside you won't be able to recognise any of the technology or hardware from previous BMW models and aims to start a new standard for their futuristic electric models. The flat floor and long wheelbase design does add a bit more space to the inside of the car but it also makes the whole car bigger at the same time.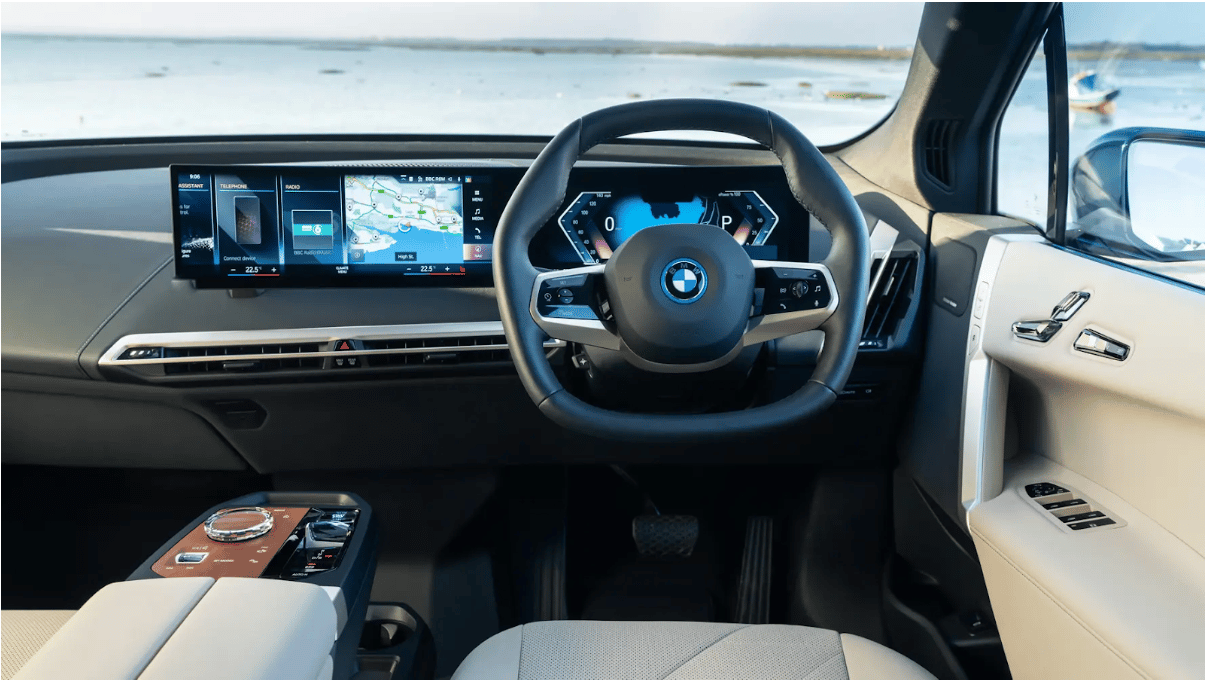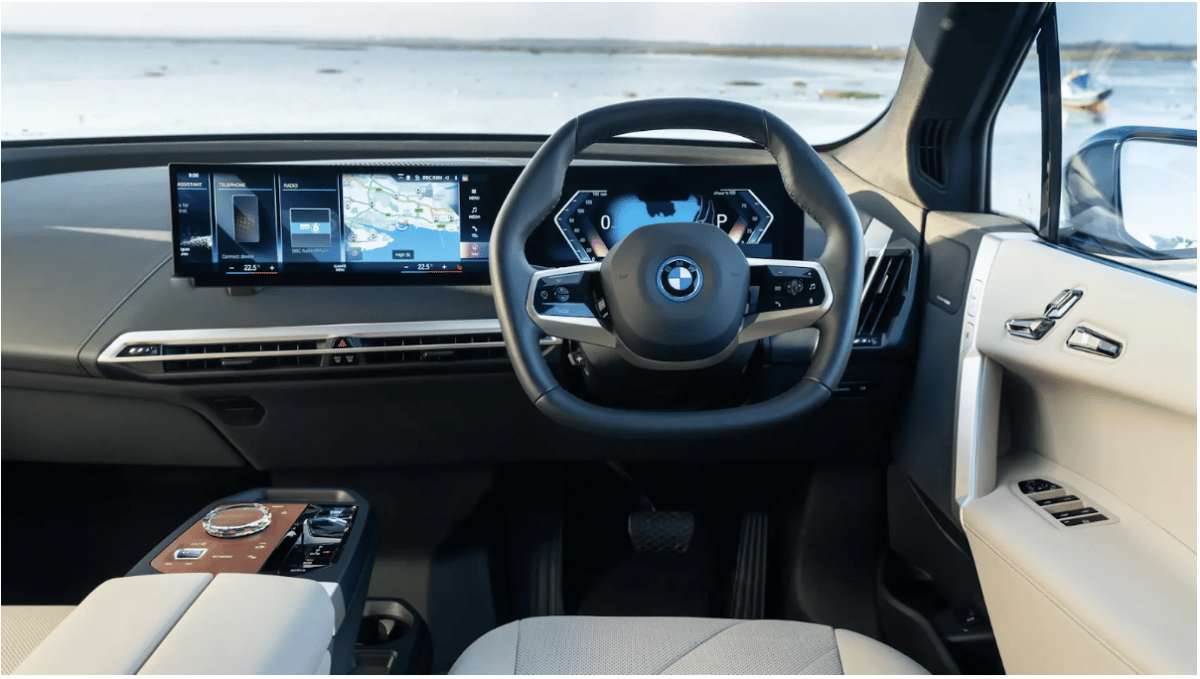 There are two versions of the iX that you can purchase, both are twin motor AWD options and so they both get the xDrive prefix in their names. The first, less powerful option, is the xDrive 40 which has a 71kWh battery capable of 257 miles on one charge. This battery pack produces up to 326bhp and accelerates from 0-62mph in 6.1 seconds. Then you have the performance model, the xDrive 50, which has a 105.2kHw battery and is capable of 380 miles which is a large jump from the xDrive 40. The xDrive 50 also produces much more power, 523bhp, and accelerates from 0-62mph in just 4.6 seconds.
4. Polestar 2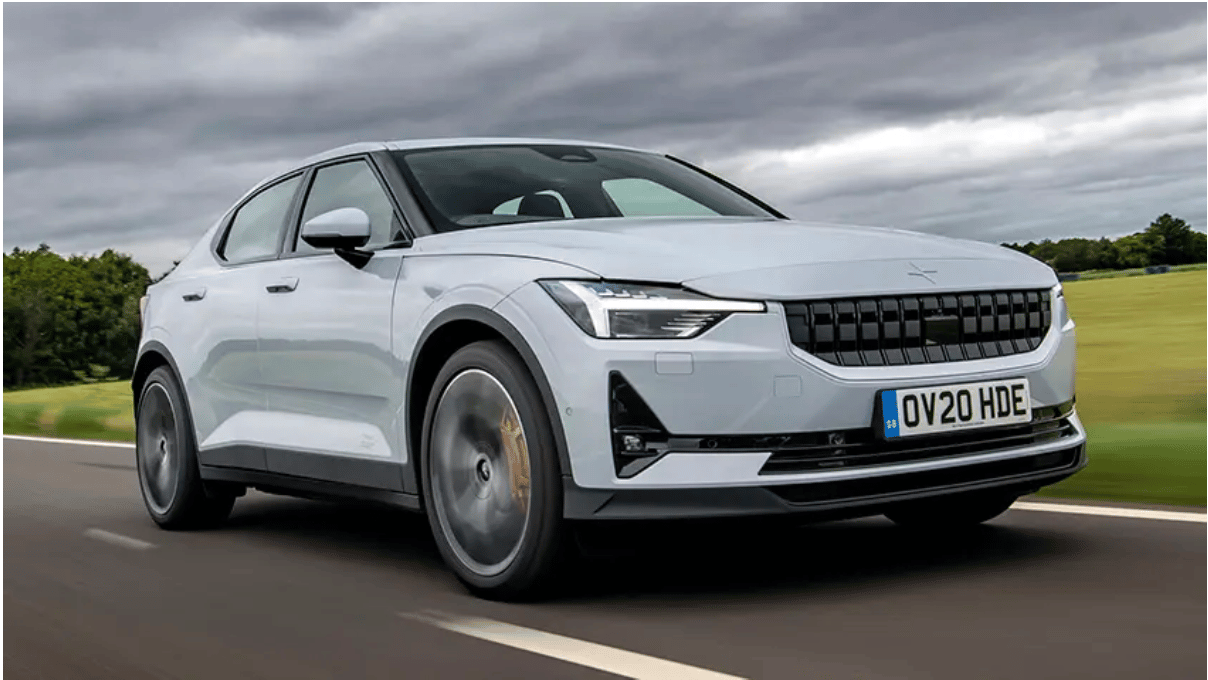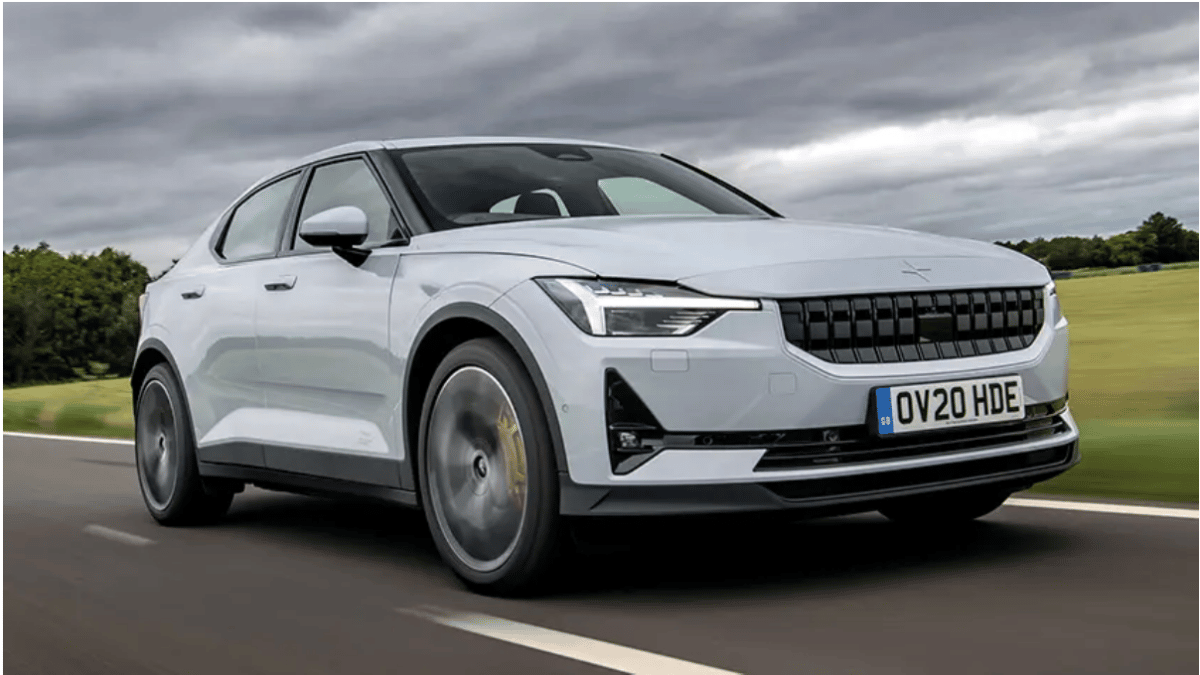 The Polestar 2 was made in hopes to establish Polestar as one of the top brands when it comes to the production of fully electric vehicles. Polestar is a good competitor against car models like the tesla model 3 amongst others as well.
This car starts at a price of £43,150 for just the base, entry-level model which only comes with a single motor. It is still quite a capable car, housing a 69kWh battery which is capable of 297 miles on a single charge. Then if you want to opt for their long range model which is capable of 341 miles on a full charge, with its 78kWh battery, you'll need to pay £46,350 which actually isn't a lot more considering the extra distance you get.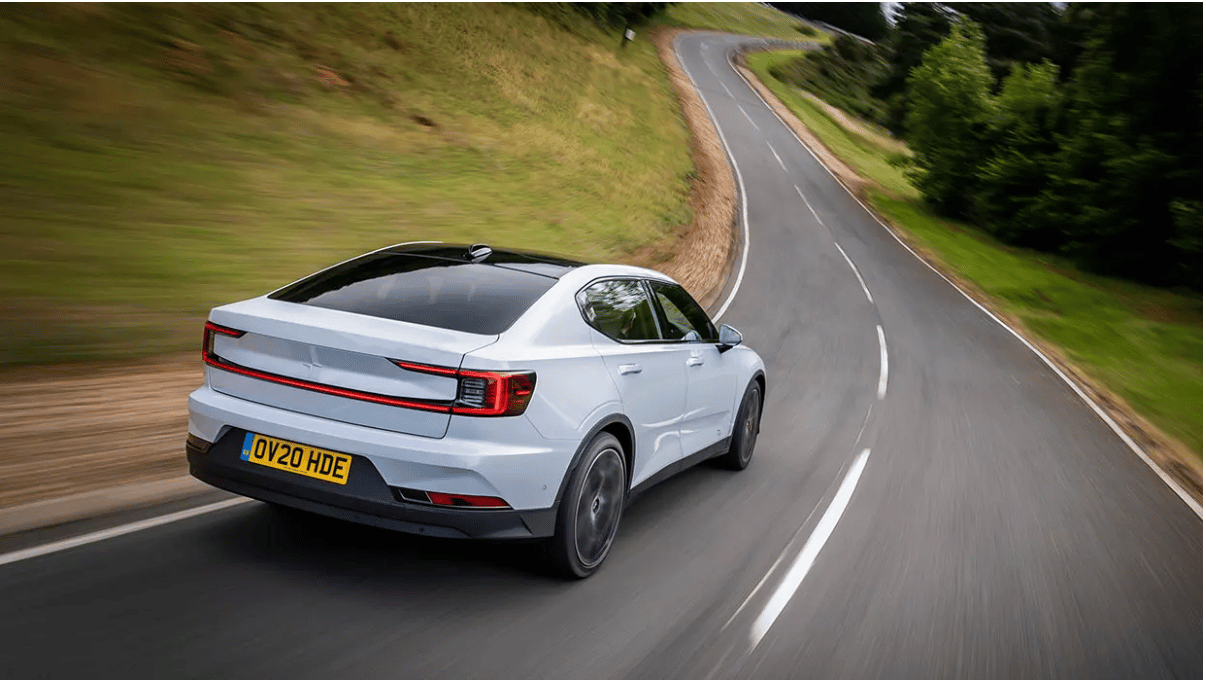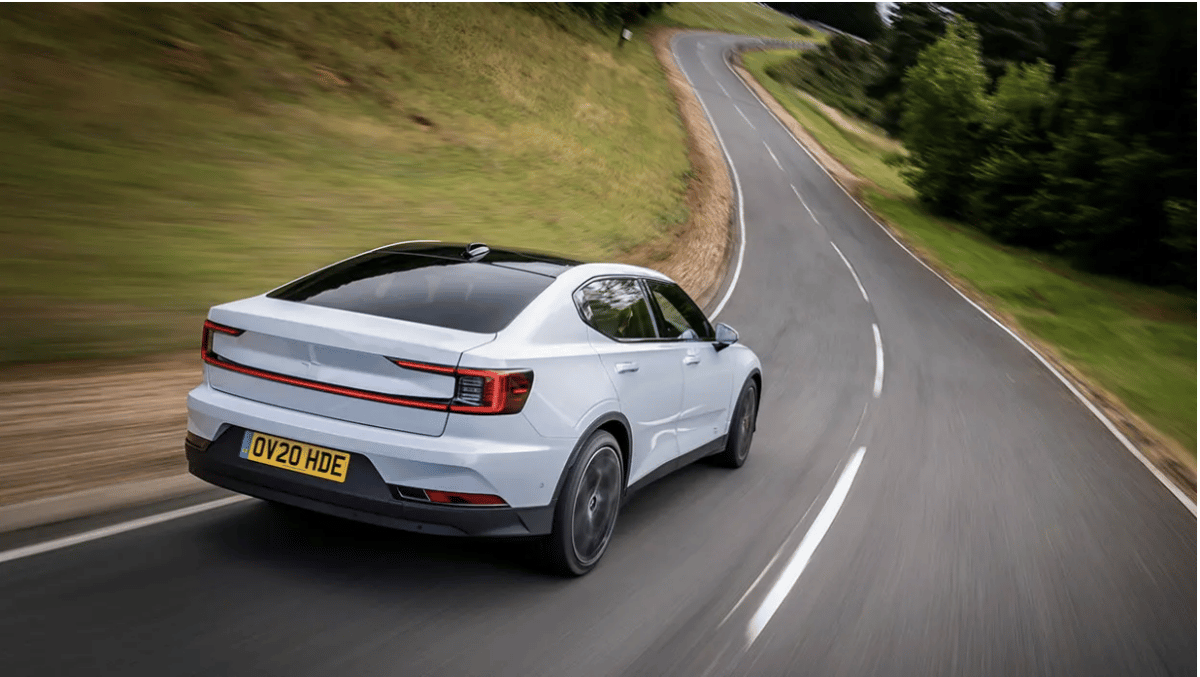 And if you are more interested in something with a little more power you can opt for their top spec model which is the "Long Range Dual Motor" edition which'll set you back £49,550. With the dual motor the Polestar 2 is switched to AWD and although receives a little bump down to 301 miles in the range department it gains it back in the power department. The Long Range Dual Motor edition puts out 400 bhp to all four wheels which means this car is fast.
Then if you really want to be seated in the fastest car possible that they offer you can opt for a £5,000 software upgrade which is their "Performance Pack" which takes you from 400bhp to 469bhp and is then capable of doing the 0-62mph in 4.4 seconds.
3. Audi e-tron GT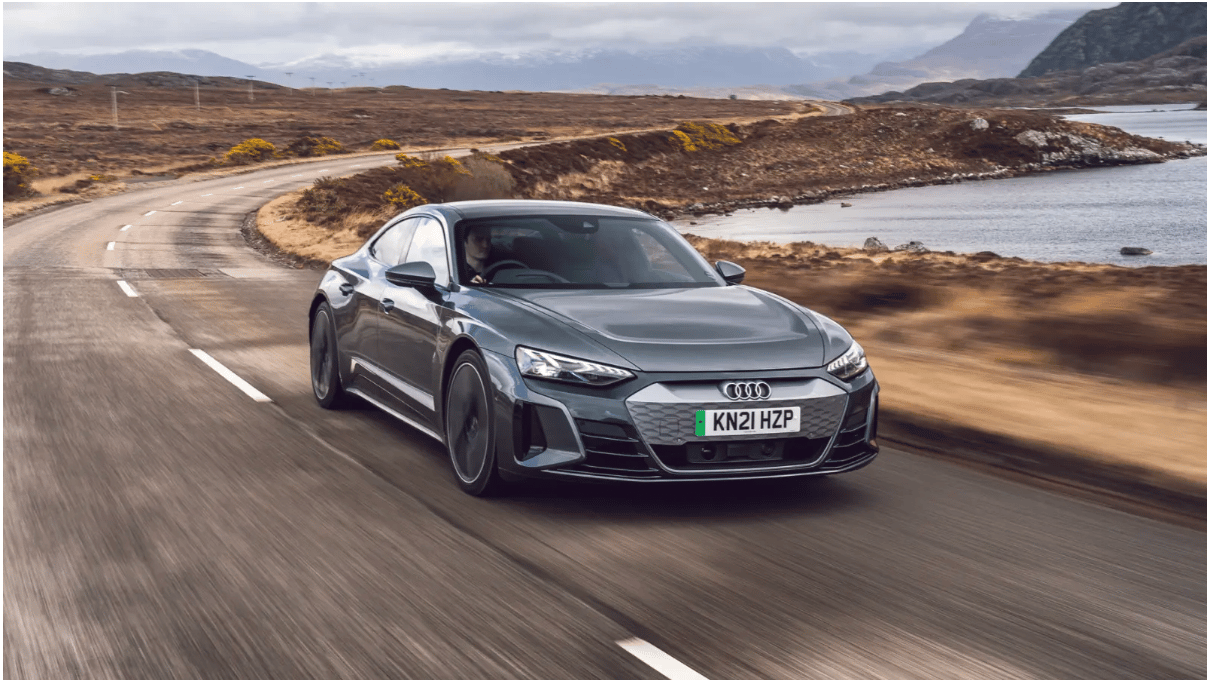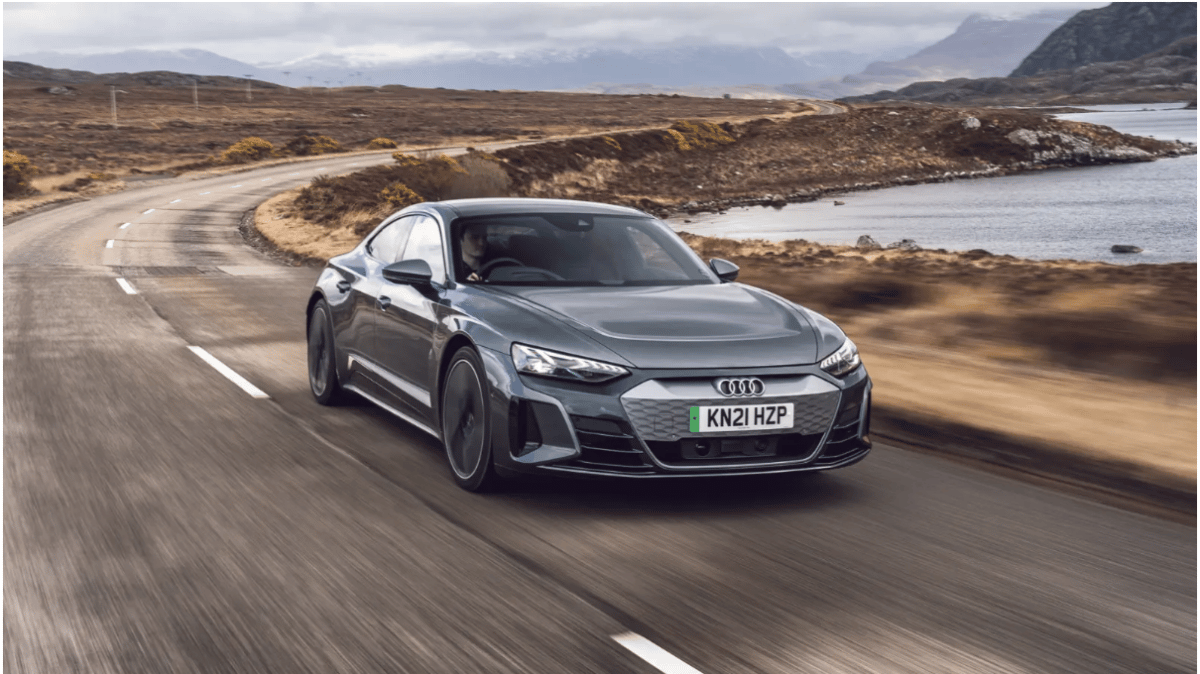 The Audi e-tron GT is the sister car to the Porsche Taycan and although it may not be Audis first electric car, that title is held by the line-up of e-tron SUVs, it most certainly is the most exciting one.
Apart from the base e-tron GT which you can buy you can opt for the insane RS e-tron GT, yes that's right the e-tron will be the first electric car to get the RS badge. Both of these options are powered by two motors, making it all wheel drive. The e-tron will also house the same two-speed gearbox which can be found in the Porsche Taycan, making it reach higher speeds more efficiently.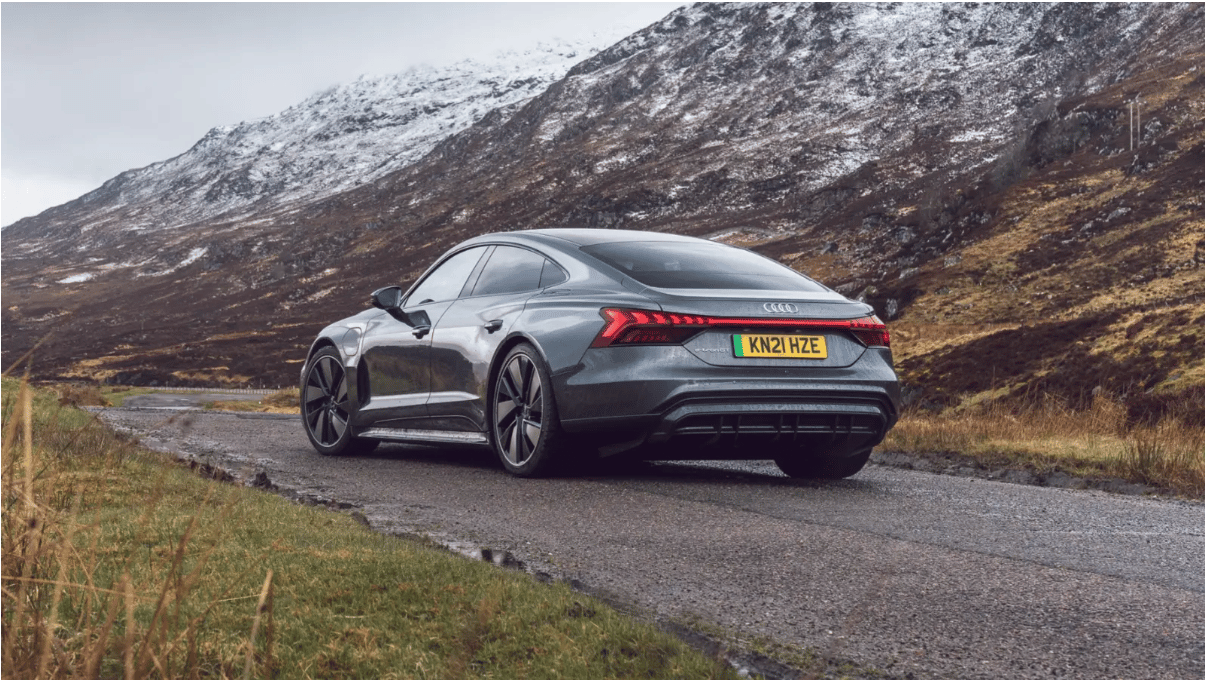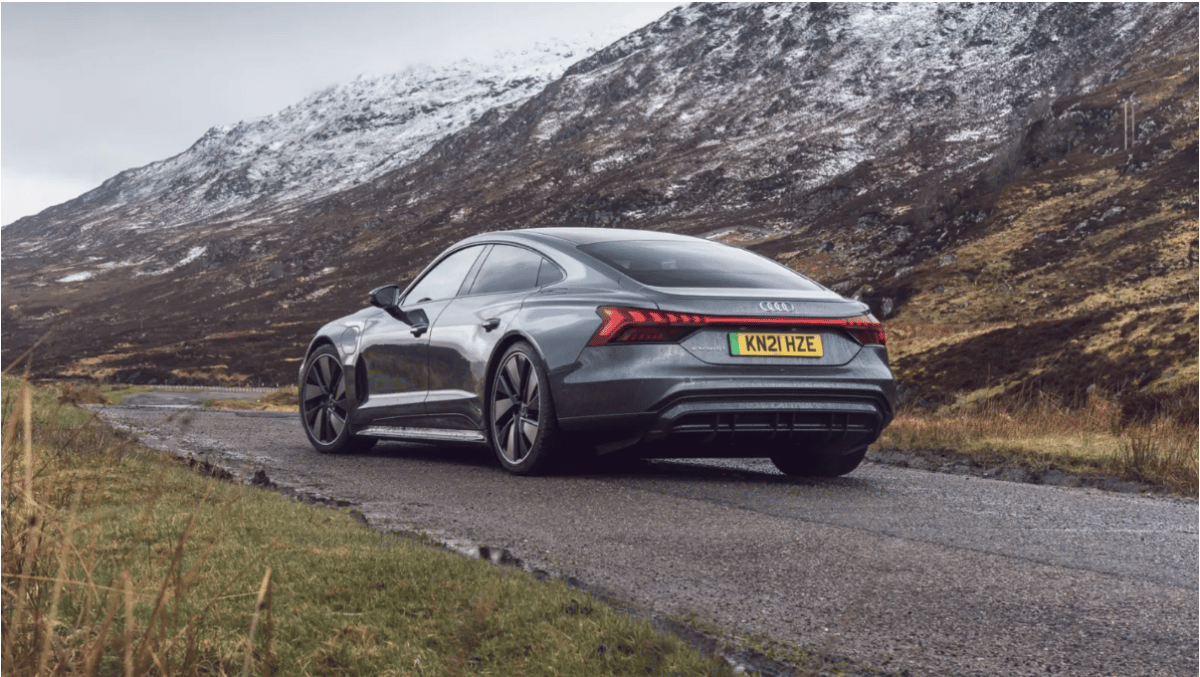 Whichever model you pick they will both have the 93kWh battery pack option as standard. The base model produces 469bhp when driving but is also capable of producing 523bhp for 2.5 seconds while you're engaging in launch control to give it a time of 4.1 seconds when accelerating from 0-62mph. The RS Audi e-tron has a similar feature while at base it produces 590bhp it is capable of 637bhp when in overboost which makes it the most powerful RS model from the factory and does the 0-62mph in 3.3 seconds.
2. Tesla Model 3
The Tesla Model 3 is an American four door, AWD or RWD, car which is probably one of the most important developments in the 21st century. This car was long awaited to come out from Tesla as the affordable, entry-level car which would go up against models like the BMW 3 series, Audi A4 and the Mercedes C-class.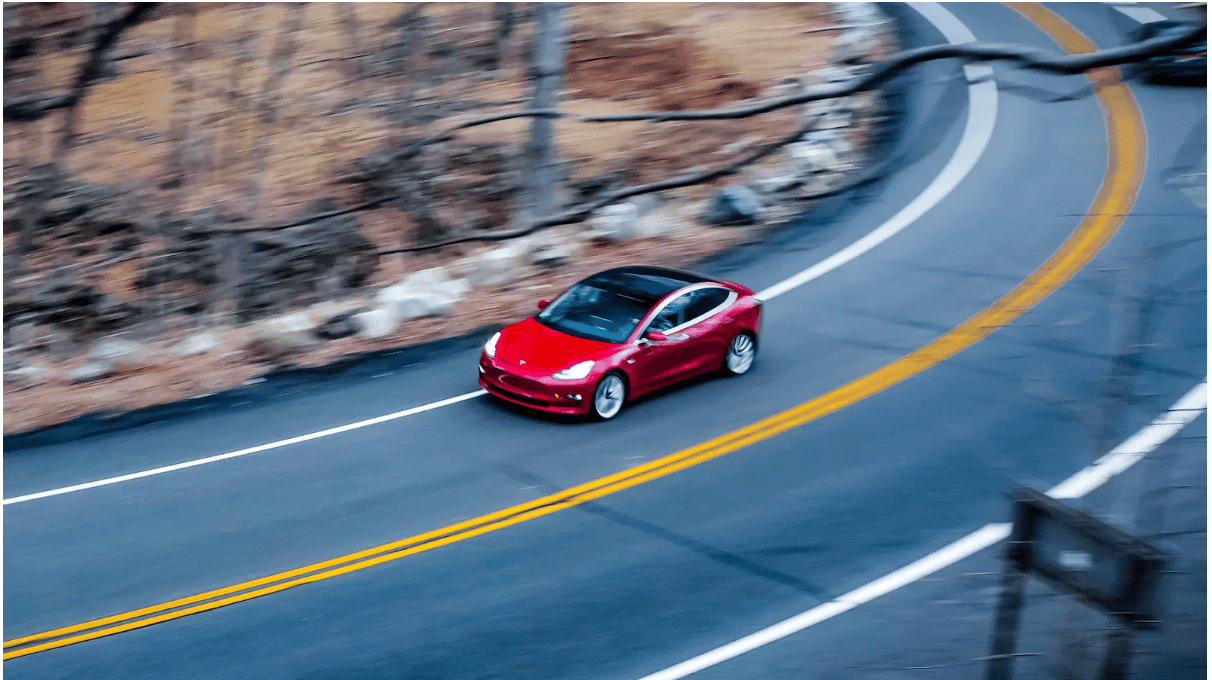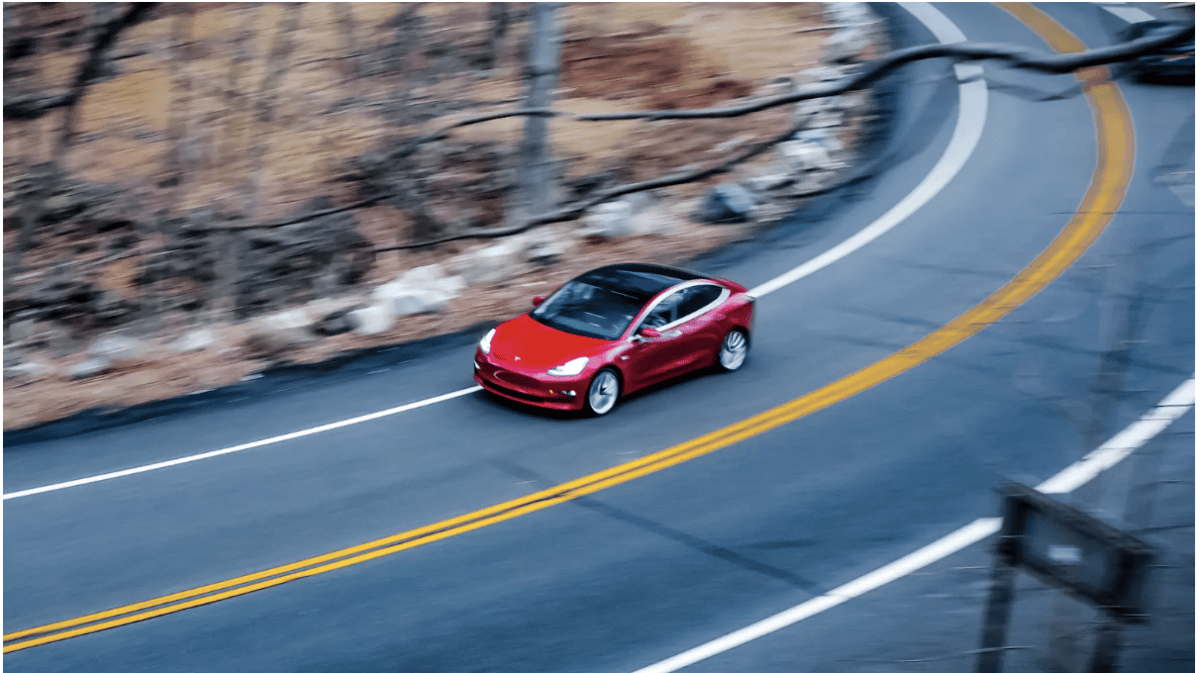 The Tesla Model 3s base model starts at £40,990 and that gets you rear-wheel drive and about 178 miles per charge. Then if you go one step above that you can get the two wheel long range version which is capable of 360 miles instead. Then one step above that and you'll receive the Performance model which you'll sacrifice some miles for but is insanely fast and capable of the 0-62mph in just 3.3 seconds.
1.Porsche Taycan Cross Turismo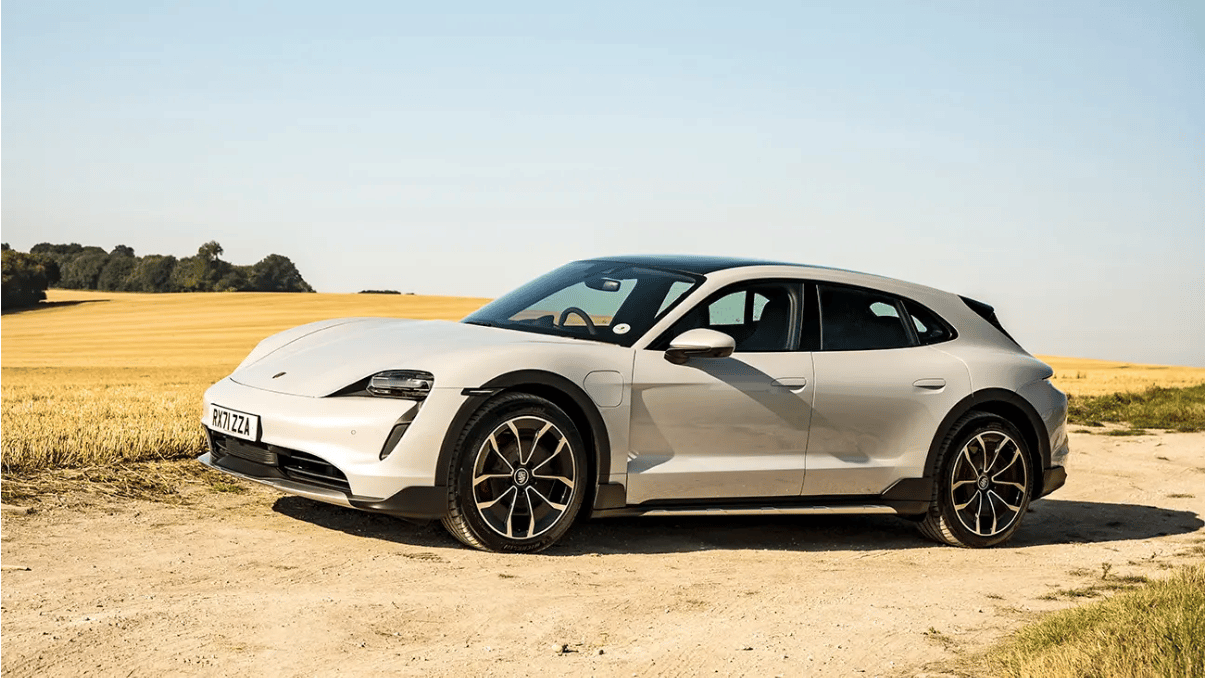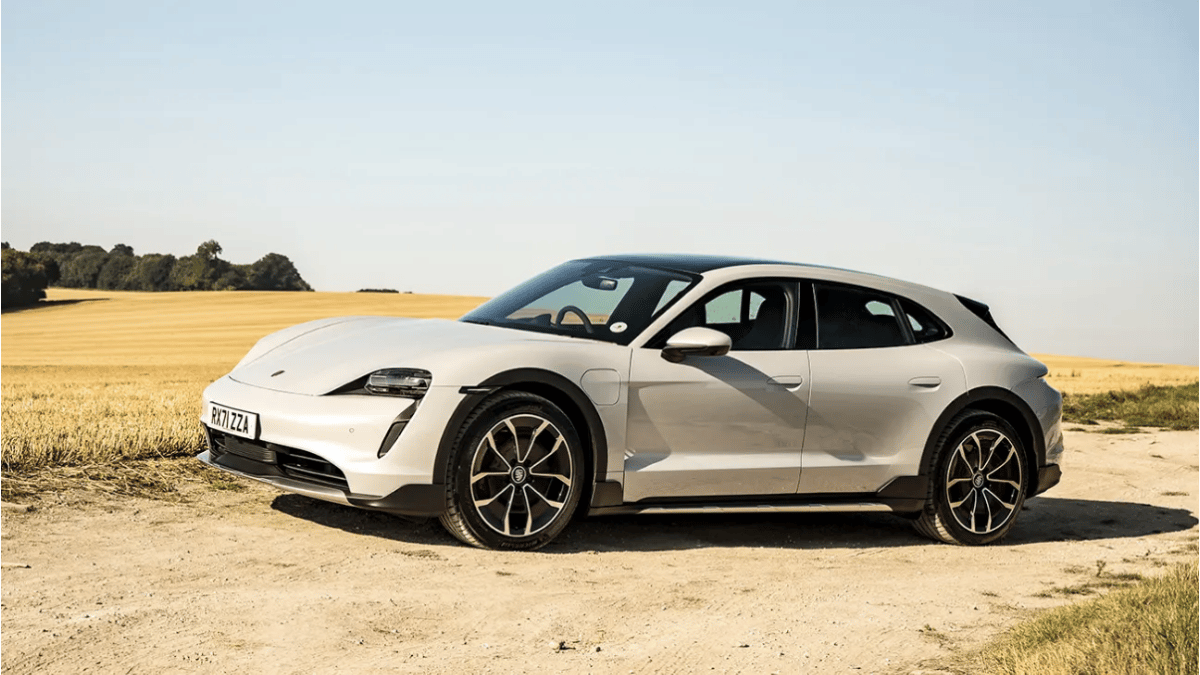 The Cross Turismo is the crossover cousin to Porsche's Taycan. If you compare the mechanics from the normal Taycan and the Taycan Cross Turismo you'll find that they're extremely similar and almost identical. Both of the models even house the same 93.4kWh battery under the car which powers two motors, powering each axle meaning that it comes as four-wheel drive. The biggest changes we see from the base taycan model are the new wheel mounts, strut supports, improved self-levelling system and even added trunk space.
The Taycan Cross Turismo is a very large car in general. Although it has only increased by 25kg from the base taycan it is still considered very heavy, sitting at 2,320kg. When someone says the word Porsche to you you think of a low sports car and even though it may be meant for more offroad action the car still sits at only 1,409mm tall which is even lower than what a BMW M3 is.
The price has been raised by £10,000 from the entry level Taycan(470bhp) and starts at £79,340. However, there is not just one Cross Turismo option; you can opt for one of the more powerful 4S Cross Turismo(563bhp), Turbo(671bhp) or Turbo S(751bhp) models which will cost you £88,000, £117,000 or £140,000 respectively.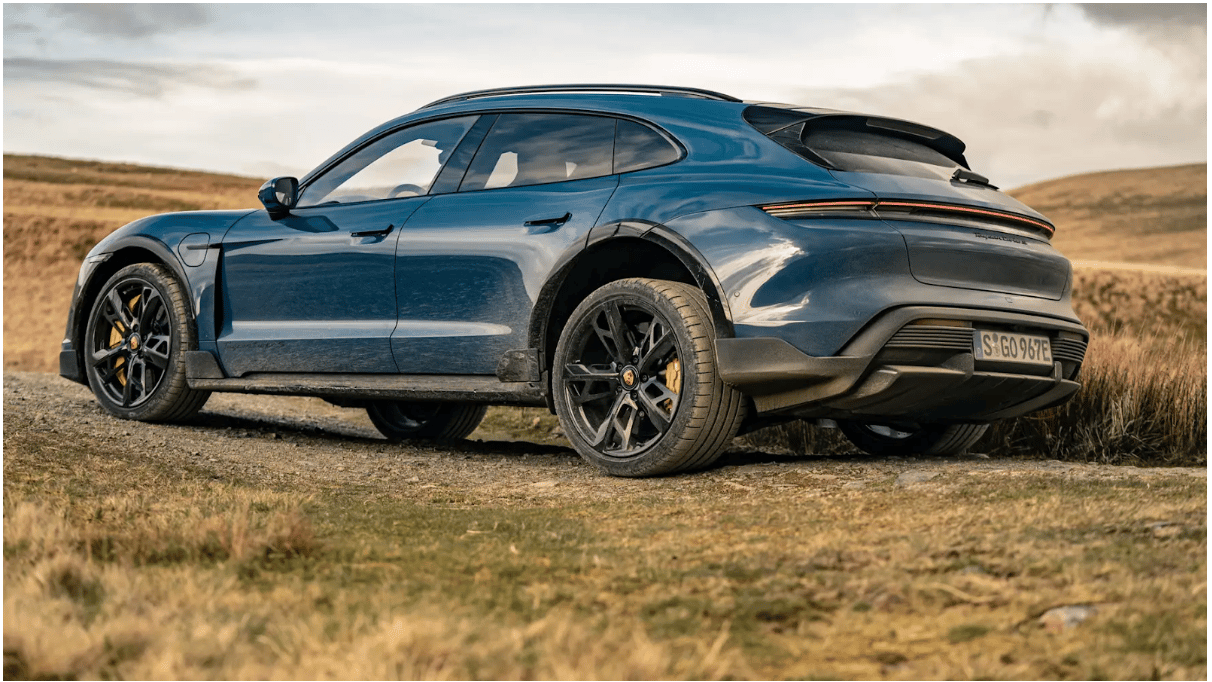 All of these models are extremely fast and complete the 0-62mph in times ranging from 2.9 seconds to 5.9 seconds, depending on which model you purchase. The Turbo S is, quite understandable, the least efficient car out of the group and does about 241 miles on a single charge.
So as you've seen there are many exciting fully electric cars out, and many more to come, but do you think they'll ever offer that raw feeling you get while driving a petrol powered car?