Choosing a great pair of mountain biking gloves is extremely important because these don't only play the role of increasing your grip on your handlebars but they will also protect your hands in the unfortunate event of a crash.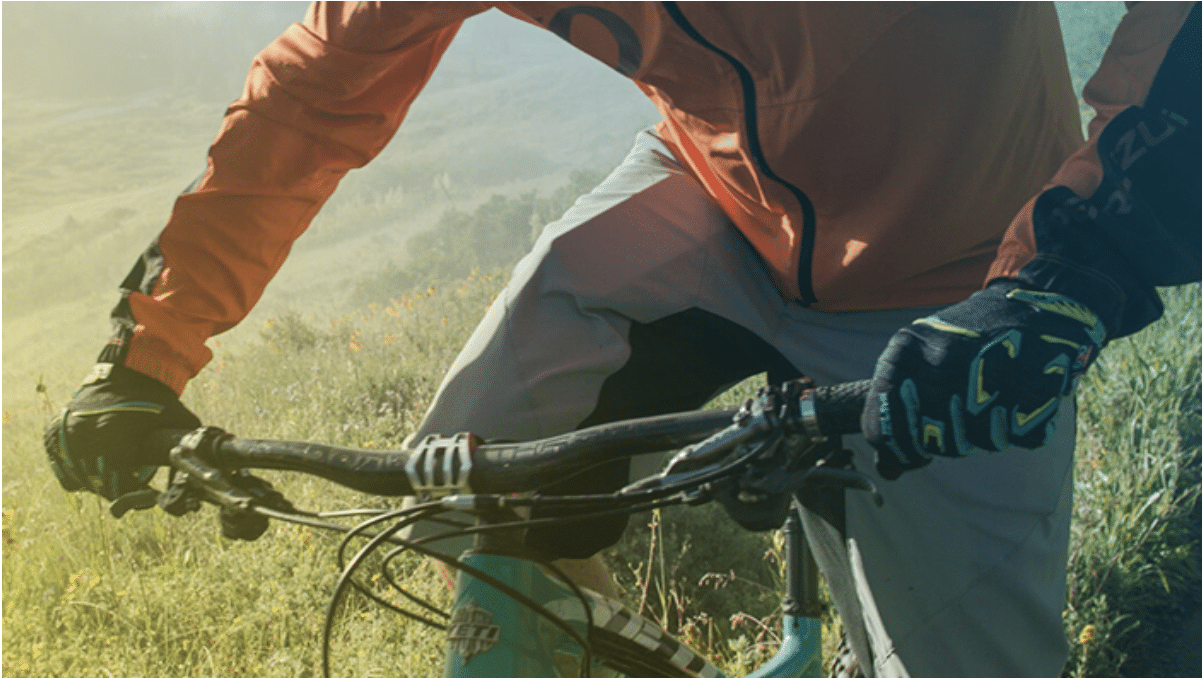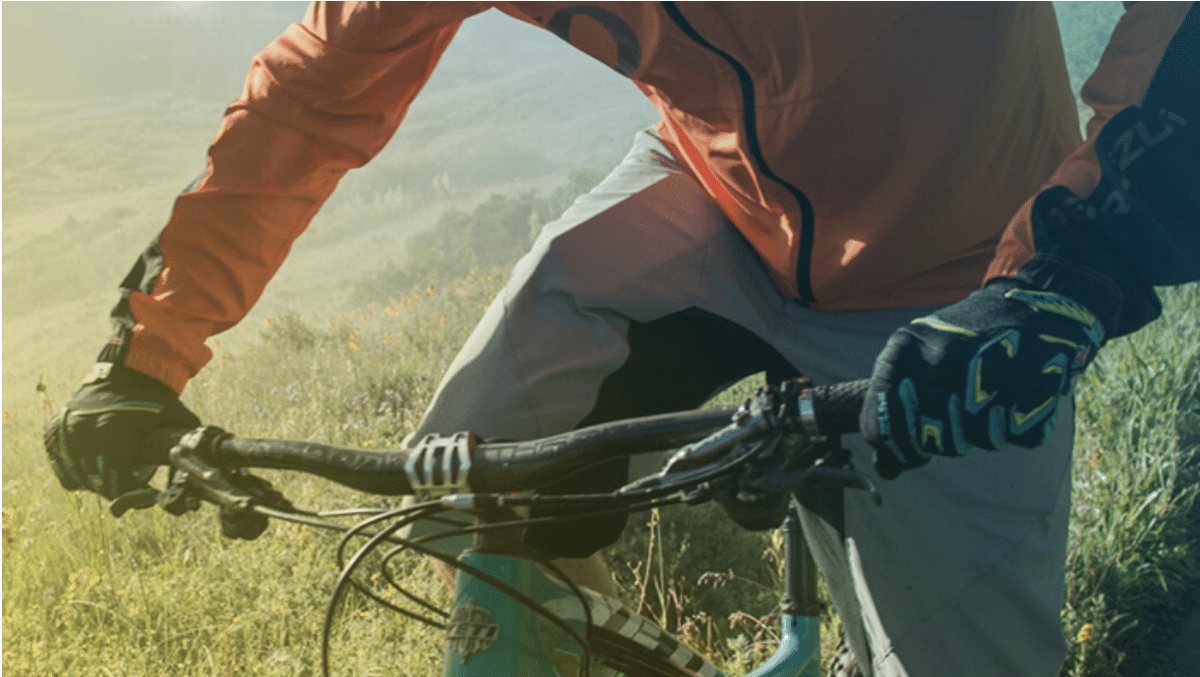 If you are someone who goes on long bike rides then a good pair of gloves should greatly interest you because if you find a pair of gloves that fit you great then it will also reduce the amount of pressure exerted on your hands on these long outings. When it comes to purchasing summer gloves you should try and find the perfect balance of both protection but also breathability, whereas with winter gloves you want to get as much protection as you can from the harsh elements, when you're riding in cold and wet conditions.
This article will help you get a feel for the market out there by giving you some of the top picks to consider purchasing in 2023, all the way from best winter mountain biking gloves to the best summer mountain biking gloves as well.
Top 3 Summer Mountain Bike Gloves
Bluegrass Vapour Lite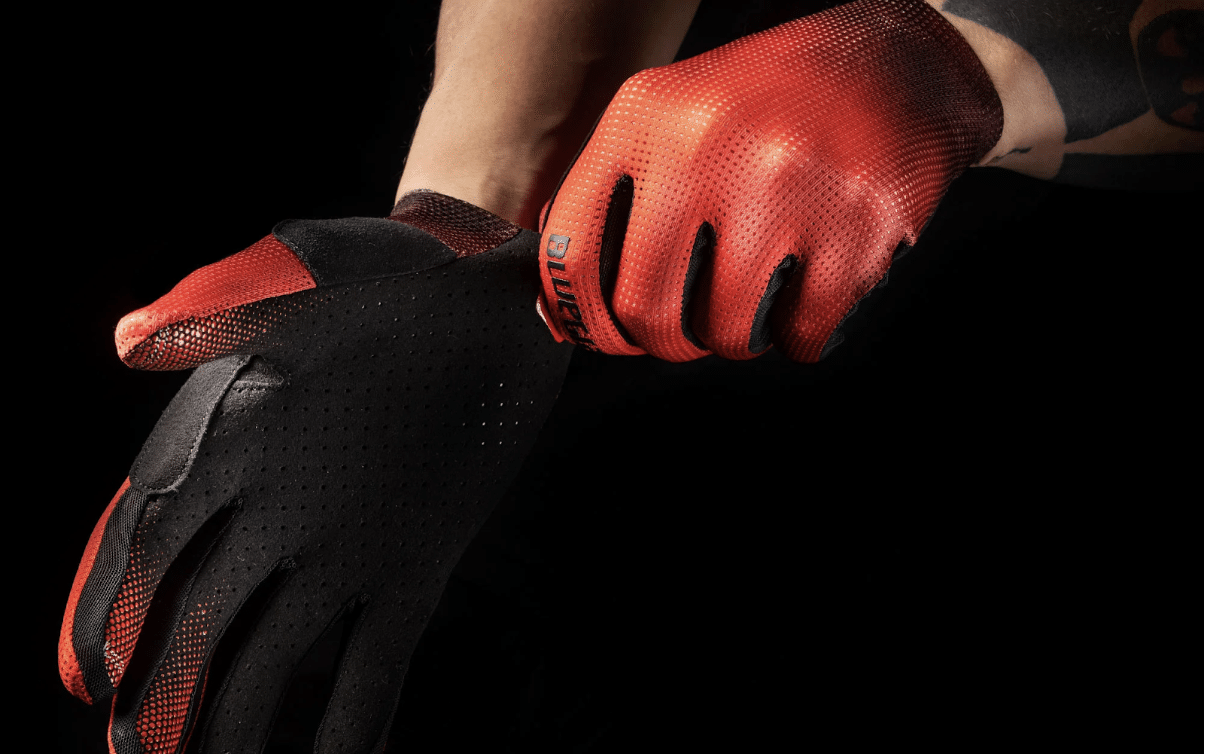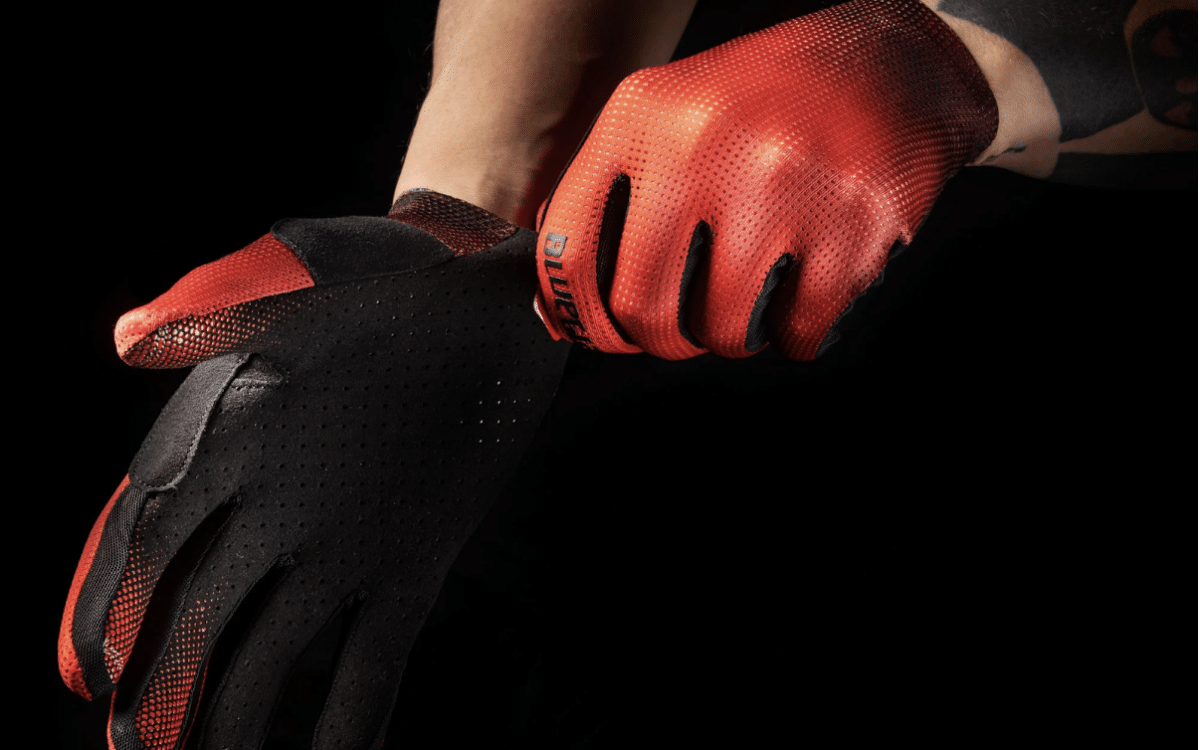 Pros
Stretchy and hand-hugging
Bunch and crease free palm
Cons
Stitching is not great
Silicone gripper dots tend to unstick after some time
Price: £35
If you are someone that doesn't really like the feeling that you get from wearing gloves then these are perfect, because of their super light weight it'll feel like you're not even wearing anything. These gloves have also been designed in a way such that they are as comfortable as possible, which those riders who go on longer rides will greatly appreciate. They have been able to achieve this level of comfort by designing the gloves to not bunch up, crease or fold when your fingers grip the handlebars. They have also been produced with just a single piece of material, which means that you won't feel any of those uncomfortable seams or stitching that others may have.
Overall, these gloves are also tough and thanks to its stretch-focused fit it doesn't restrict movement and then lastly they also have a silicone print so that they help improve your grip on your handlebars.
Endura Hummvee Lite II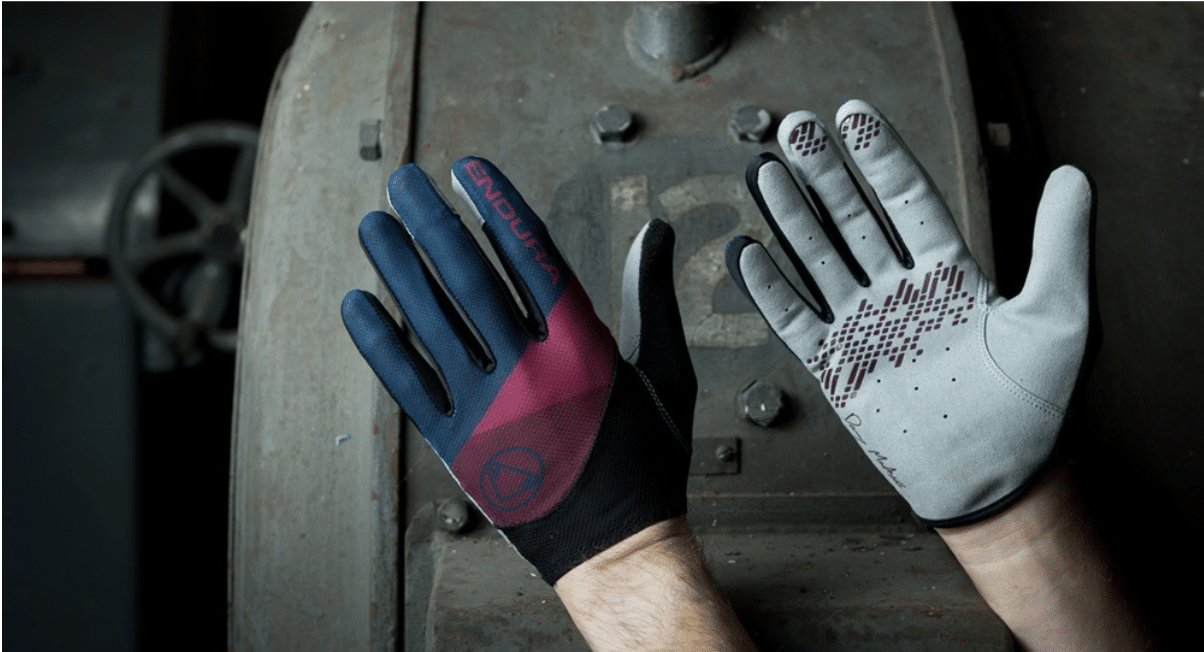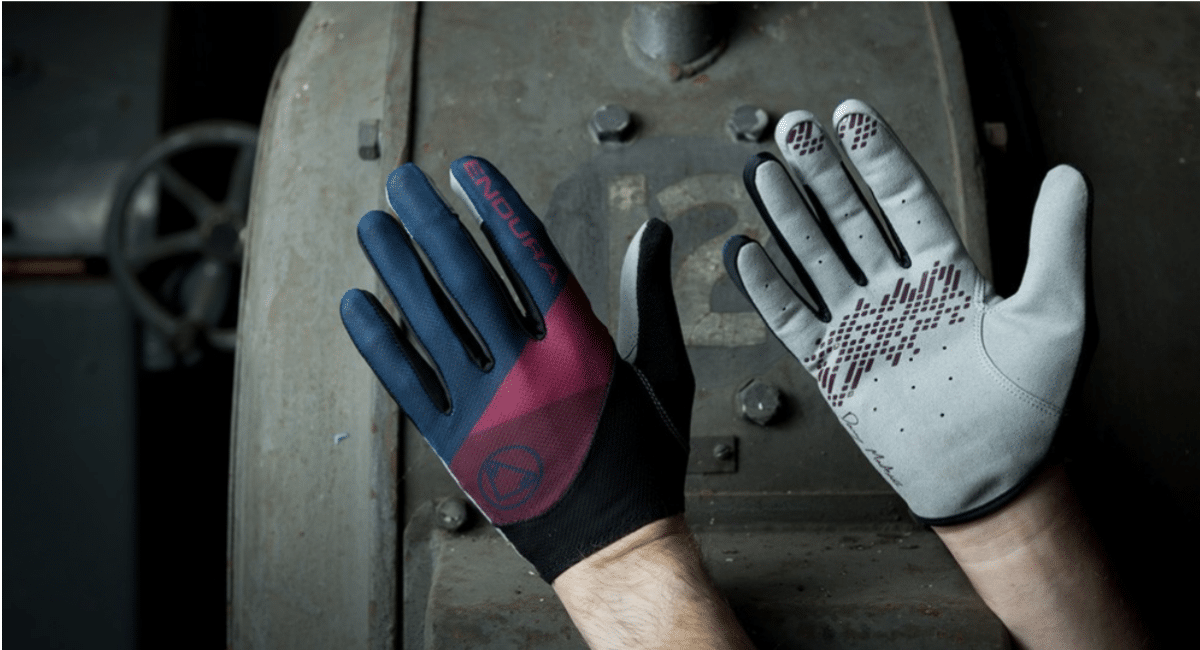 Pros
Thin and durable palm
colours
Cons
Isn't smartphone compatible
Price: £20
The Endura Hummvee gloves have a synthetic leather palm on it and even though it is thin and delivers a lot of protection, more than most others out there, it is actually still able to deliver plenty of feel. This glove also has a design with some very accurate cutes, which help make it a perfect snug fit without any bunching when you grip your handlebars.
These are a great option for those looking for gloves to ride with in the summer because they have been designed with a mesh backing so that they don't get too warm. Thanks to this backing, as well as the gloves massive fit, it means that these gloves are able to sit nice and securely on your hands so that they are secure all throughout your bike ride, regardless if you're yanking hard on the bar or riding on a rough trail. Overall, these are a great pair of gloves to invest in, especially for its bargain price.
100$ Celium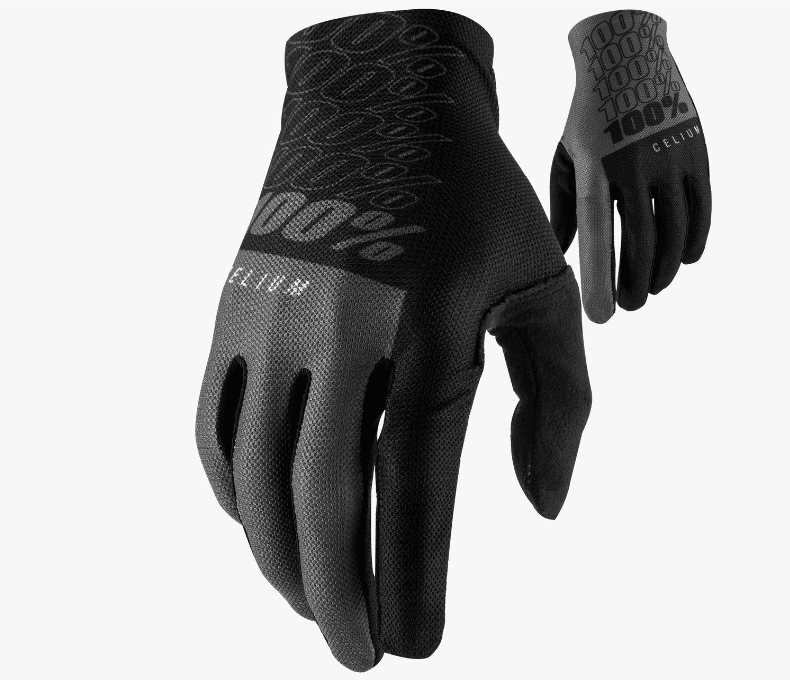 Pros
Impressive cut
Secure feeling on your hands
Cons
Silicone gets slippery when wet
No snot wipe
Price: £25
The 100$ Celium 2s have an extremely impressive cut, which hugs your hands and makes them feel very secure as well, which makes riding with these gloves on a bike feel absolutely great. These gloves have also been designed in a way to not shift at all on your hands, even on the most rugged trails when your hands are working hard, pulling at the handlebars constantly. This awesome secure feeling is achieved with their taut, stretchy mesh upper as well as the gloves unobtrusive Velcro closure at the cuff, which is still absolutely rock-solid.
You'll also be getting loads of feedback from the grip because of its thin, perforated palm. The gloves are also designed in a wonderful shape that doesn't bunch up, whilst you're gripping the handlebars.
One of the downsides that riders have experienced with these gloves is that there is a little too much silicone on the palm, which tends to get slippery as soon as they get wet, but if you're only going to be using these on warm summer days then this shouldn't really have a great effect on you and your riding.
Top 3 Winter Mountain Bike Gloves
100% Brisker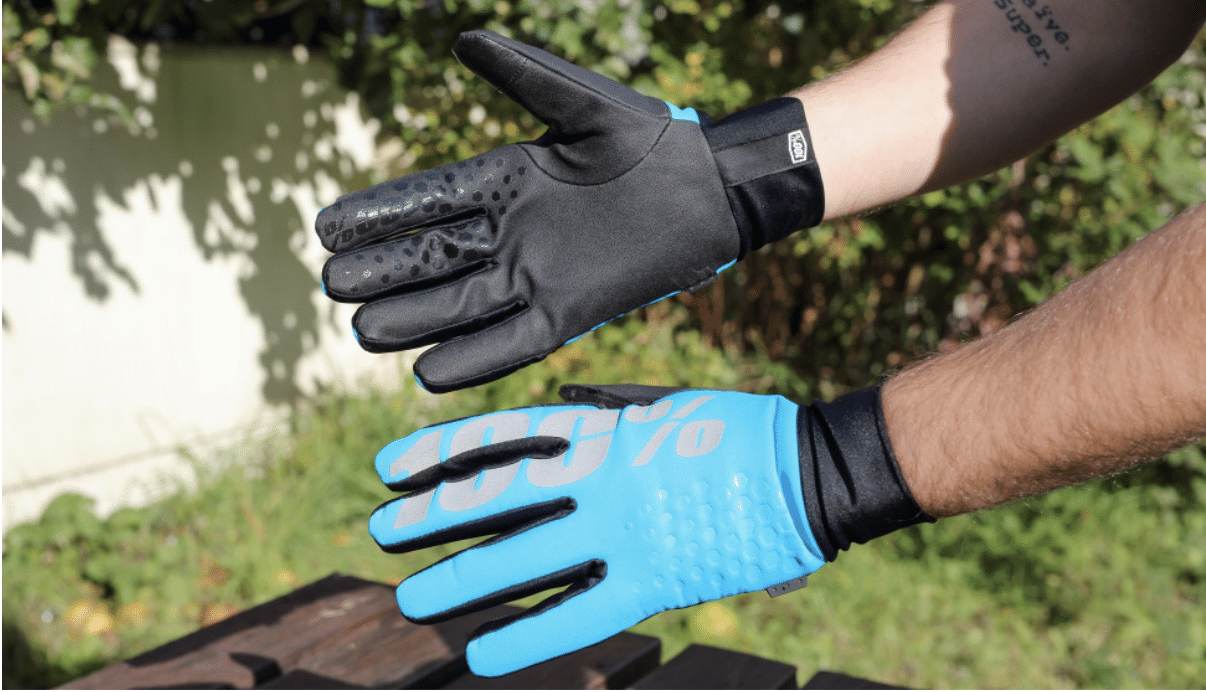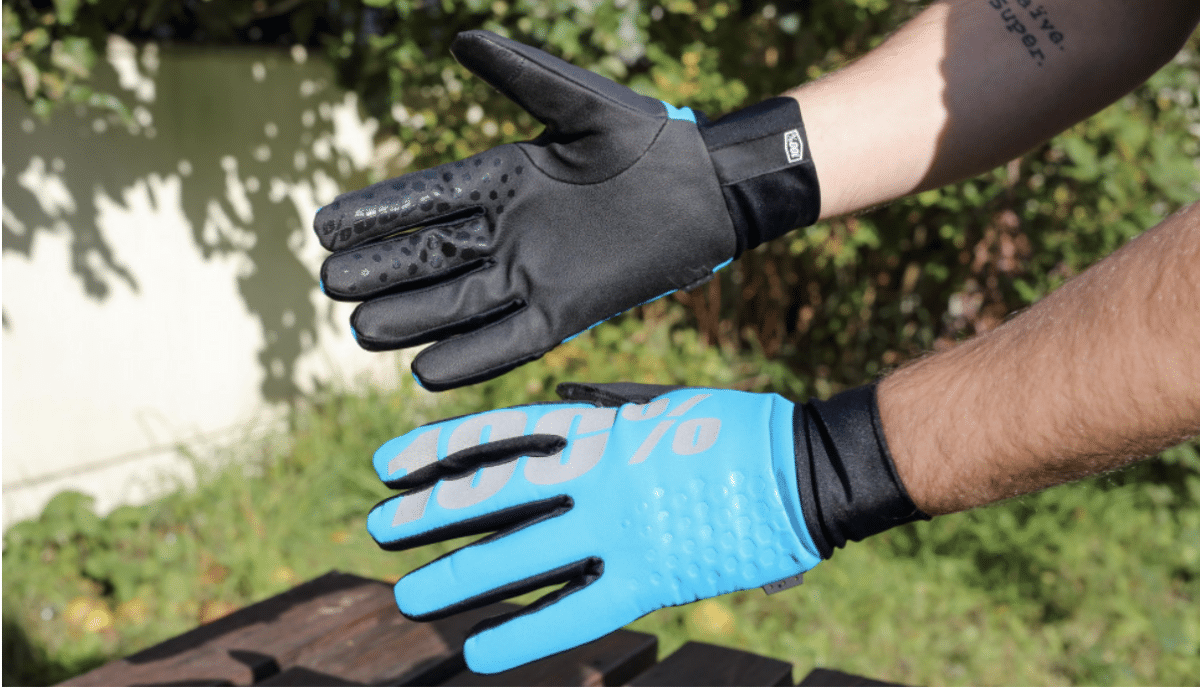 Pros
Excellent wet weather performance
Keeps your hands remarkably warm
Price: £29
If the gloves feel a bit tight the first time you wear them, do not worry because after a quick lap in the laundry the 100% gloves will become supple and fit snuggle to your hands. There's little to almost no bunching that you will experience between your hand and grip, the wrist closure works very well and you are even able to use them on touchscreens, making these some epic winter gloves to use.
These gloves have some great features but it is in the wet where you will see these gloves truly shine, as they will keep your hands remarkably warm and still grip your handlebars amazingly. With the fact that these gloves are also extremely durable, it just makes these the perfect go-to winter gloves for your winter mountain biking adventures.
Although they may not be able to meet the same level of sublime feel that you get with the Endura Singletrack Windproof gloves, but if you could only have one set of winter gloves then these would be the pick because of their wet-weather performance.
Endura Singletrack Windproof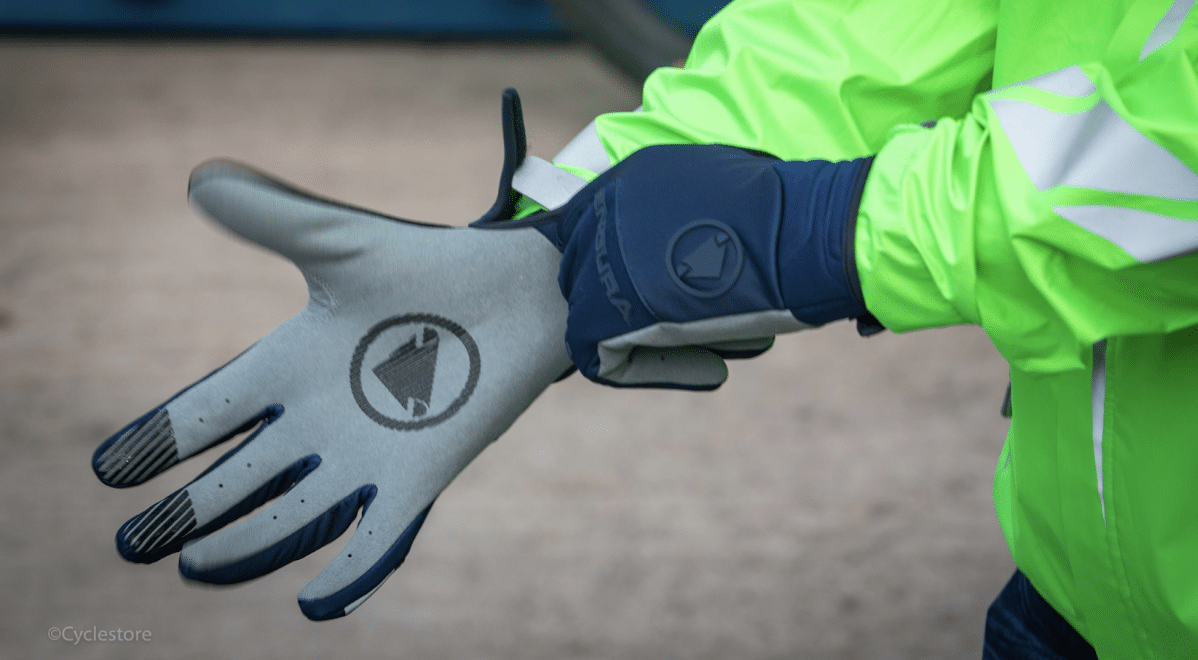 Pros
Great ride feel for winter gloves
Excellent wind proofing
Cons
Not the best wet weather protection
Not as grippy as other winter gloves
Price: £30
Although these gloves do tend to feel a little bit stiff when you first get them, once you give them some time to break in, both the fit and feel on the grips of these gloves will feel absolutely amazing and is definitely one of the highlights of the gloves. The exterior of these gloves have been designed with a supple synthetic-leather palm, which is extremely comfortable and tactile, and it also helps imitate the feeling you'd have from not even wearing any gloves.
Even though you get all of these feelings through these gloves, they're still able to keep your hands warm when the weather starts to get cold thanks to the windproof and lightly insulated top of the gloves. The closure that you'll have around your wrist is also very neat and has been constructed very well, so you can be sure that it will last long.
As you could have probably figured out from the name of these gloves, the Endura Singletrack Windproof gloves are more focused on the windproofing aspect and are thus not as warm or grippy when it is wet outdoors like the 100% Briskers would be. Another disadvantage that you'll get with these gloves is that they won't work with touchscreens.
Giro Proof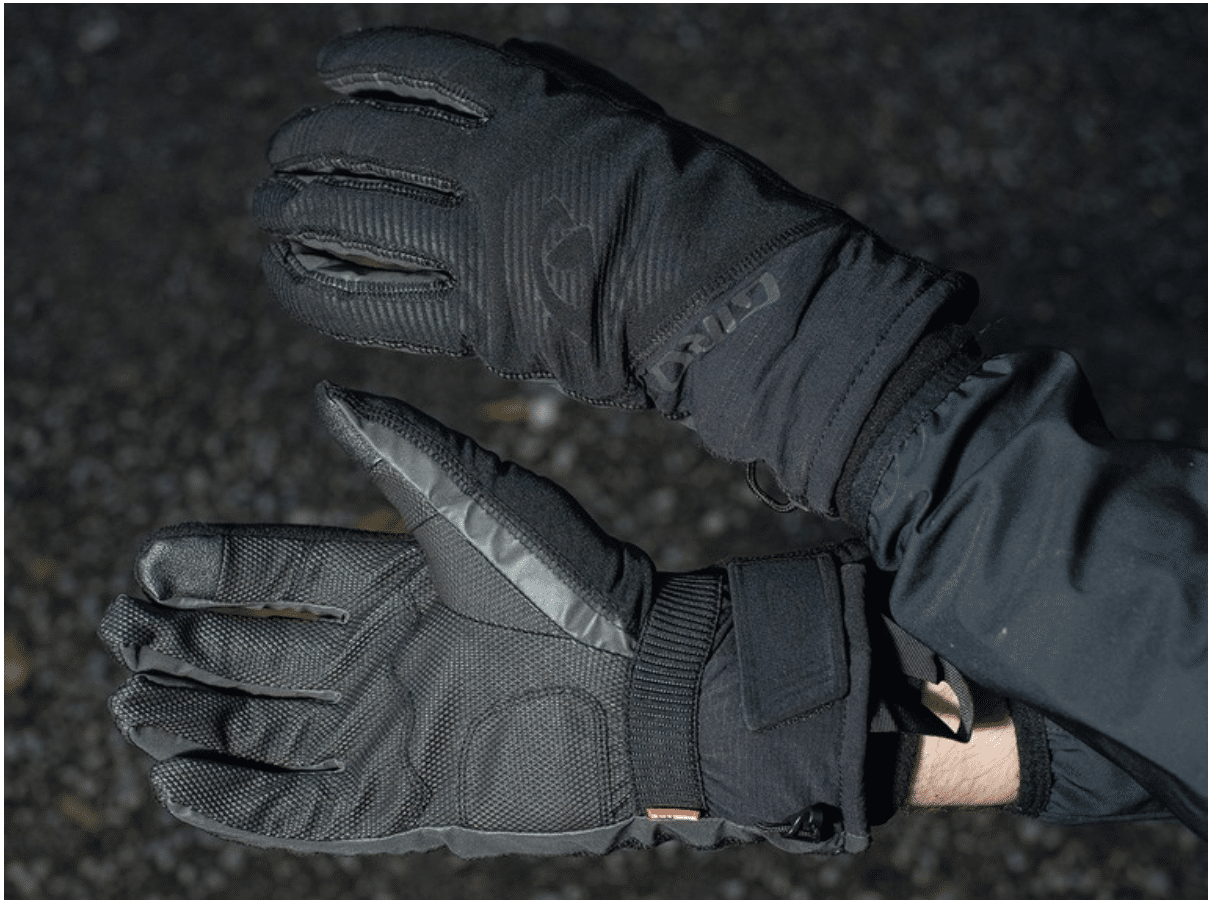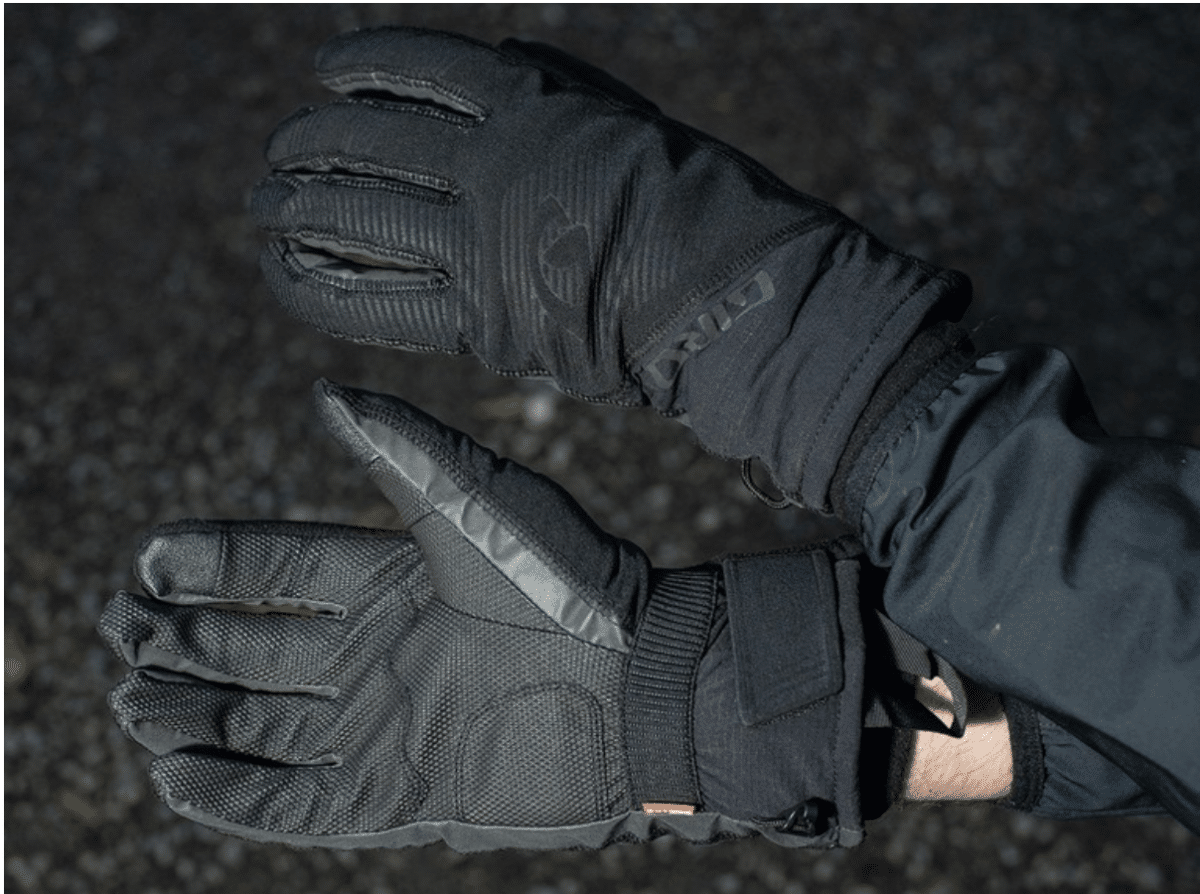 Pros
Extremely durable
Excellent insulation
Price: £80
These gloves from Giro have been designed to handle the most adverse winter conditions possible and thus are extremely warm as well as waterproof. The Giro Proof is able to achieve this wonderful level of waterproofing thanks to its Giro OutDry membrane that is actually bonded by heat to the gloves outer shell. To take it a step further in protecting your hands from the weather, they have also added 100g of Polartec Power Dry insulation, to make sure that your hands stay as warm as they can.
The gloves' performance when it comes to warmth is unmatched and even matches that of ski gloves, sadly with this performance also comes at a cost of dexterity and bulkiness, which means that they're larger and more cumbersome than most other riding gloves. So, in conclusion, these gloves are perfect for those riders who are willing to sacrifice their ride feel in order to not have to deal with cold, numb hands.
Final Words
So, there you have a quick guide to purchasing mountain biking gloves for you as well as some examples of the best mountain biking gloves for both the summer as well as the winter seasons. Hopefully you can find a perfect pair that you think will fit your riding style well from this list.