Having a great pair of sunglasses is definitely a must have for mountain bikers out there, for quite a number of reasons. Not only will these glasses obviously protect your eyes from the bright sunlight, but they'll also help give you a more clever view of what's to come on the trail, with less glare, less squinting and also less possibility of damage to your eyes from any sort of flying debris.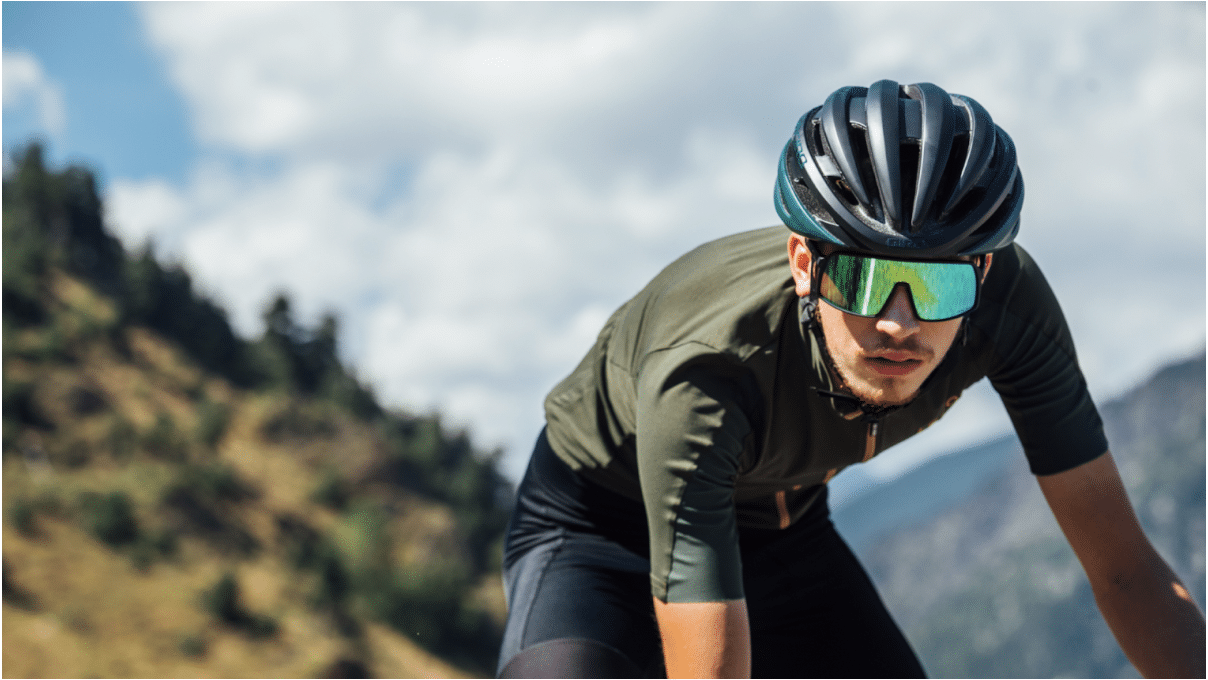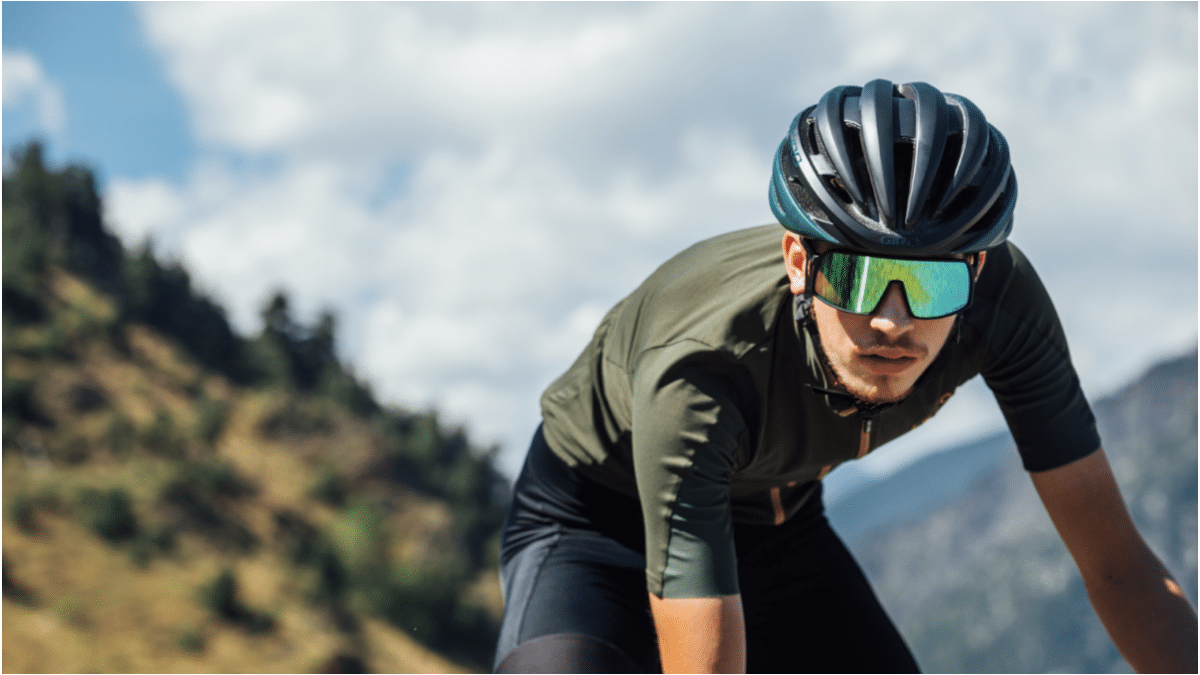 The bigger the lens is, the more coverage a pair of glasses has, however it is also important that they wrap around your head a bit, as to give you some side protection, stopping light from getting in and also preventing the wind from making your eyes start to water.
Things to Remember When Buying Sunglasses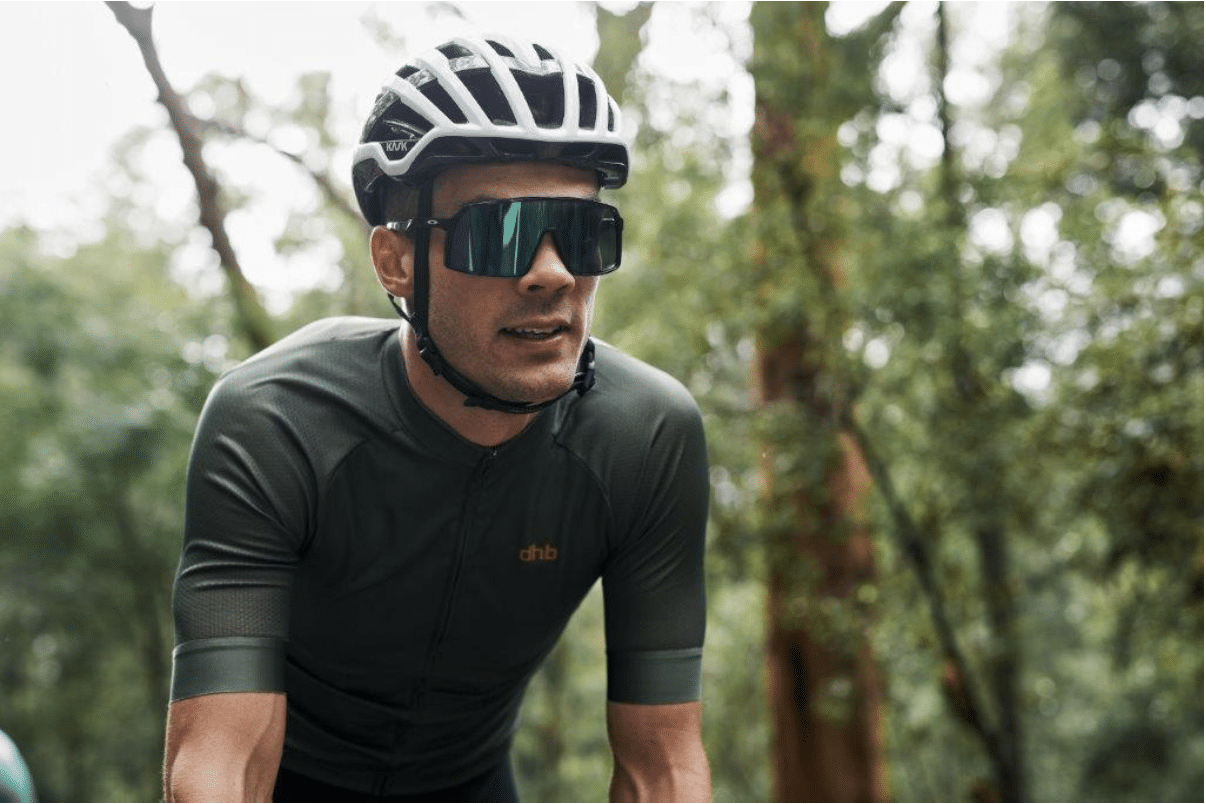 You can't always just go for the biggest size though, because it needs to be a good balance with how they fit to your face. This is because if the lens or frame makes contact with your face, then it will result in your glasses starting to fog up more easily and can also become uncomfortable or start to move around on your face. With this being said, everyone has different facial features and head sizes so some frames will work better on some than others, so it is always best to make sure you try them on before you buy them.
Another thing that you should definitely try and remember is that it is not only important that it fits well on your face, but that it also integrates well with your helmet that you use and doesn't dig into your head or create any sort of pressure points.
Your budget is also very important when you are looking to purchase a pair of sunglasses because as you move onto the more expensive MTB sunglasses, you'll notice that they have a lot more features, such as easily interchangeable lenses and an adjustable fit for the nose piece and arms. Then you'll also notice that both the clarity as well as the quality of the lenses will also go up with the prices. This is definitely worth paying a little extra for as a better lens will improve the clarity and also distort your vision less.
Then lastly, there are now many high-end mountain bike glasses that have light-sensitive photochromic lenses, which have a special coating on them that reacts to light. What this means is that you'll be able to use a single lens for days that are very bright and also days that are overcast and darker. However, this isn't perfect yet as even the best and most expensive options still take a bit of time to adjust and the cheaper ones will take even longer.
Top 4 Sunglasses For Mountain Biking
100% S3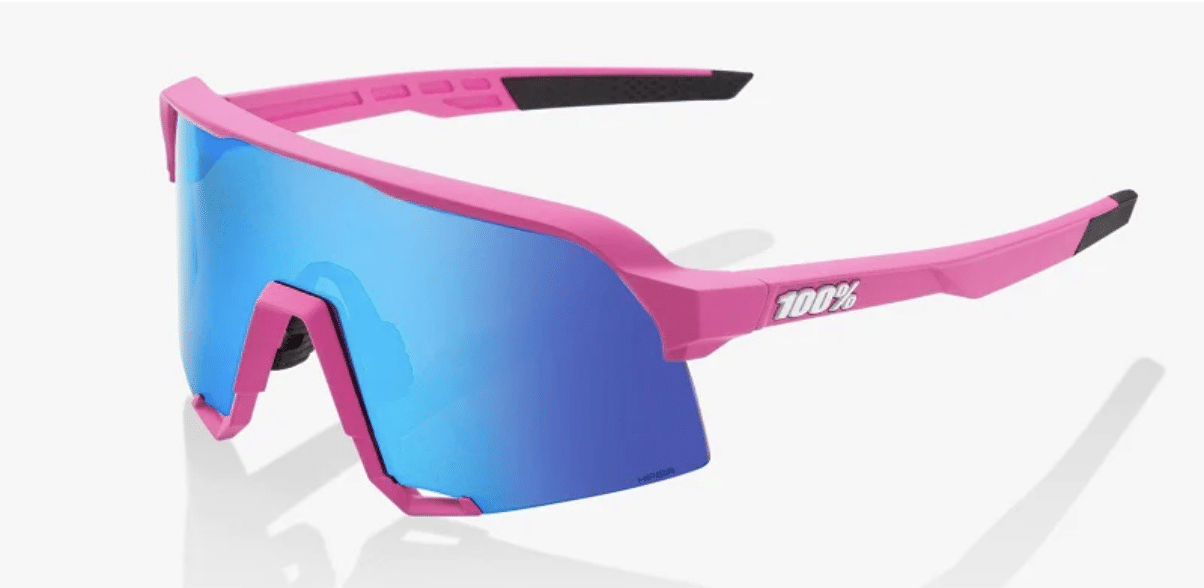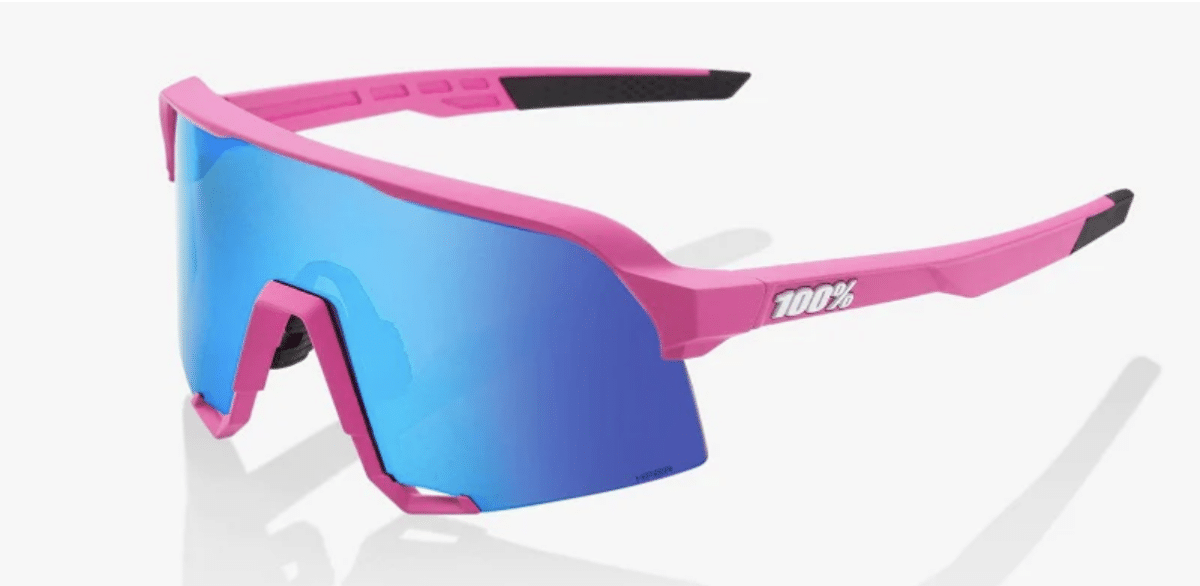 Price: $185
Pros
Wide variety of lens tints
Cons
Doesn't provide the best ventilation
For those that may want to have a certain look with their sunglasses, the 100% S3 has a wide variety of lens tints to choose from. The lenses that you find on the S3s are the HiPER red mirror lens, which has been found to be very versatile and is able to cover quite a large range of light conditions.
What sticks out the most with these sunglasses is how impressive their clarity and pop is, which makes them easily one of the best mountain bike sunglasses out right now. The coverage you get with these sunglasses is also really good and the frame won't abstract your vision and remains outside of your peripheral vision.
When the sunglasses sit on your face, it is very comfortable and sticks securely to your face no matter what type of riding you'll be doing. Then when it comes to the compatibility that these sunglasses have with helmets it is no problem and they even come with a clear lens when you purchase them.
Sadly even this pair of sunglasses isn't perfect and the area where they lack is that they don't provide you with the best lens ventilation. The nosepiece of these glasses is also quite flimsily attached, which is quite annoying as you are paying a lot for these sunglasses' performance.
Koo Demos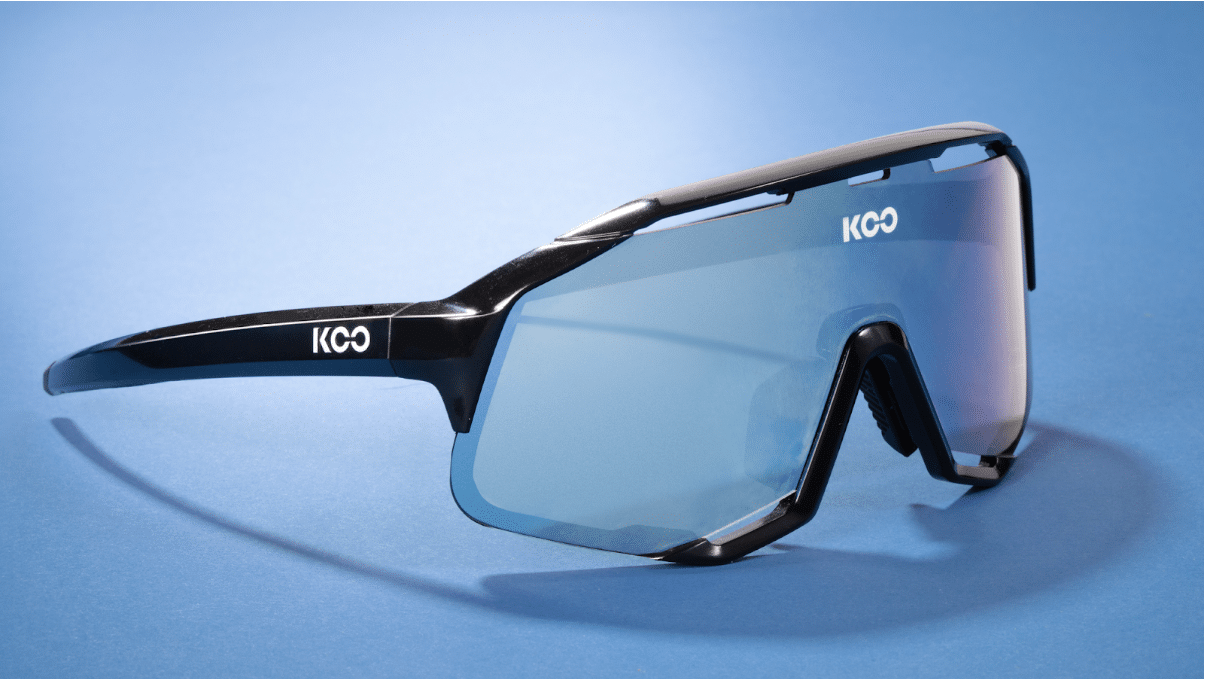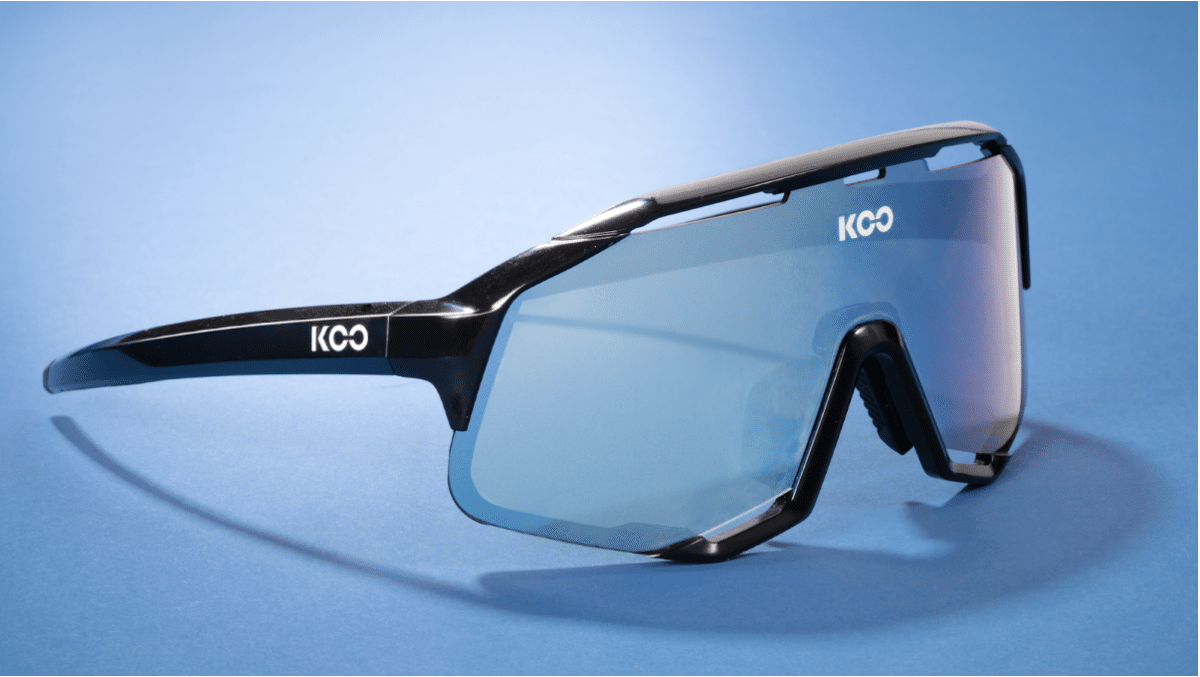 Price: $180
The Koo Demos MTB glasses are very lightweight and just weigh in at 31 grams, which you may not have guessed by looking at its chunky angular frame that has some thick curved arms. This isn't just to give the sunglasses an awesome look, but they are functional and contour your head, giving it a wrap-around feeling to make sure your head feels snug with them on.
These sunglasses also have an anti-slip rubber inserts that go along the arms of the glasses to keep them in place when you're riding on even the roughest terrain.the further along this sunglasses list of features, it also has adjustable nose pads to ensure that you get a tailored fit, specific for your face.
The type of lens that these sunglasses come with are the Zeiss lenses and although they definitely provide some great clarity, the type of lens that you get will be fixed to a certain frame colour, with the photochromic lens only being available with the white frame.
Then the two biggest cons of these sunglasses is that they don't come with a clear lens option nor a hard case, which is definitely a let down for a pair of sunglasses at this price point and level of performance.
Oakley Sutro Lite Photochromic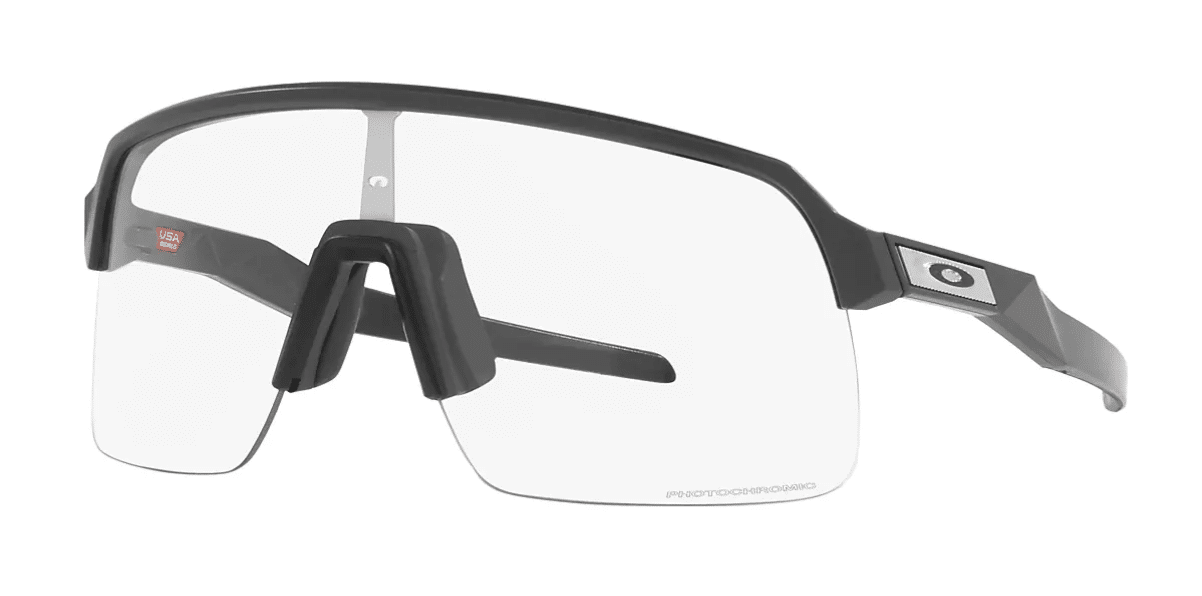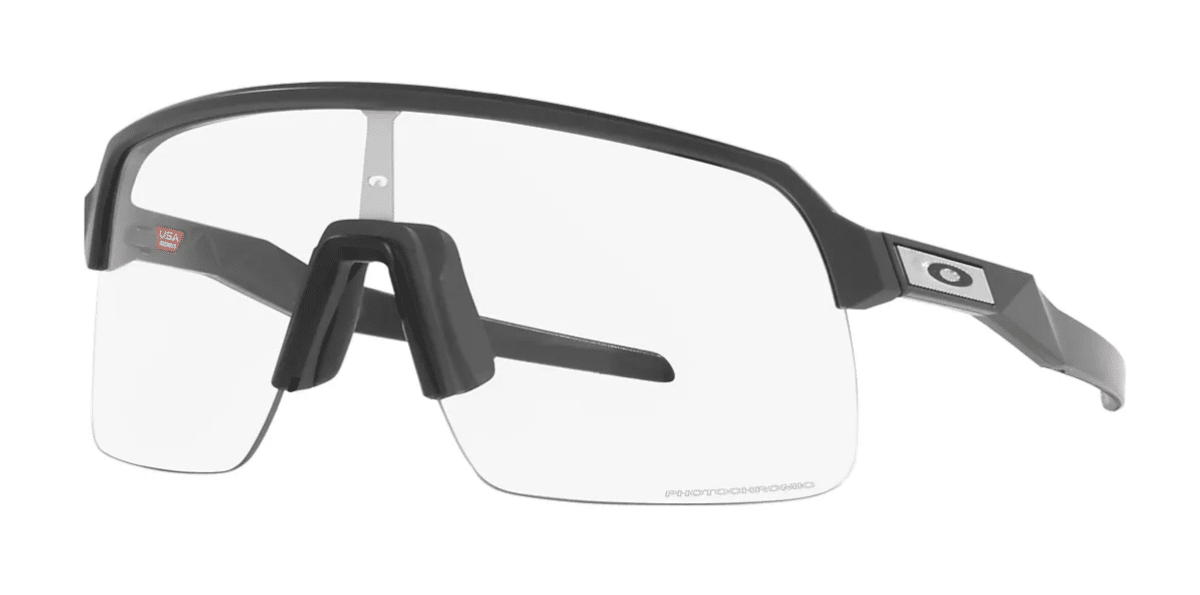 Price: $215
Pros
Lens adjusts well to various light conditions
Cons
Nose piece isn't adjustable
Although the Sutro Lite is smaller than the Oakley Sutro, it actually offers a really large field of view thanks to its half-frame design. The lens that these sunglasses are equipped with aren't as dark as regular sunglasses in the brightest of conditions, but the photochromic lens that it has does a really good job at adjusting to light, making it usable even during dusk hours.
Sadly these sunglasses only come with a fixed nose piece position, which means that they are hard to adjust to different facial profiles. So, if you are thinking of getting these you'll definitely want to try and fit them on in person, since they're less adjustable than a few of the other options on this list.
Oakley Sutro Lite Sweep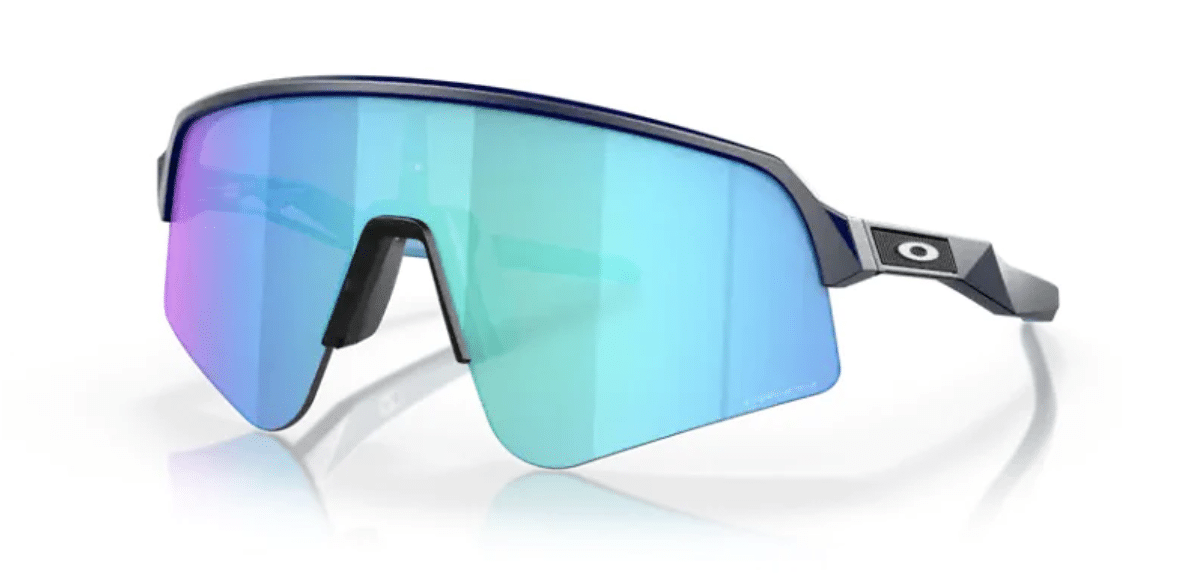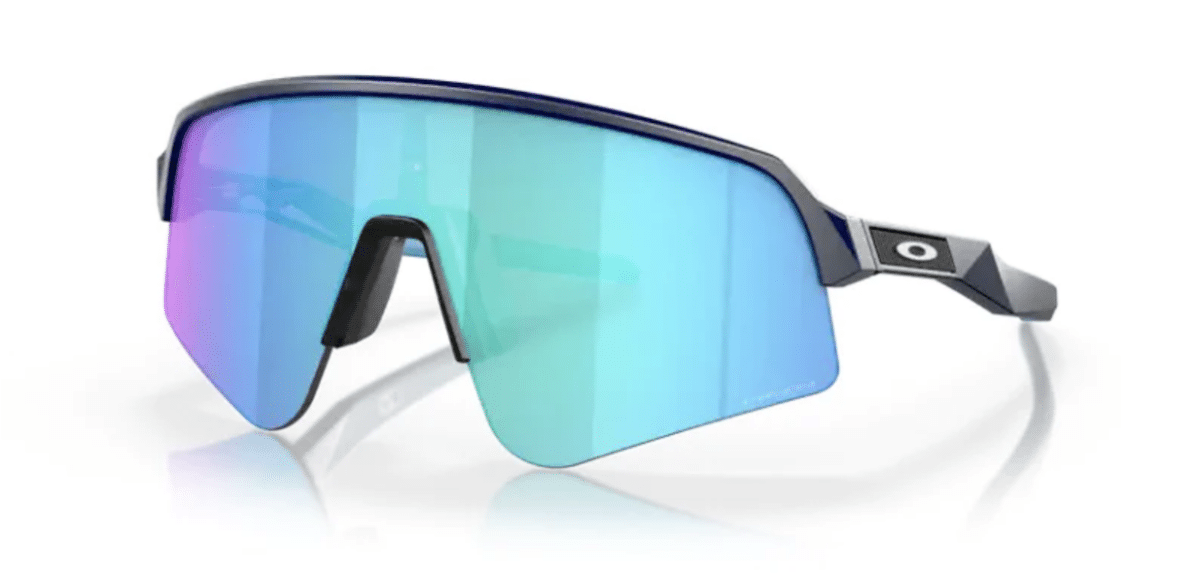 Price: $190
Pros
Awesome contrast-enhancing Prizm Trail Torch lens.
Oakley has come out with an awesome contrast-enhancing Prizm Trail Torch lens, which does an excellent job at highlighting any standout features that may be on your trail, but still making sure to cut out any sort of glare and provide you with a good tint to use in bright light environments. When you put these glasses onto your face, one of the first things that you will notice is just how comfortable they are and that is a big thanks to its exceptionally soft nose piece.
The arms that hug your face don't interfere with helmets and the sunglasses also have a lot of ventilation in the front to keep you cool, thanks to the drilled holes in the lens.
One of the biggest downsides that you will experience with this pair of sunglasses is that the coverage isn't really the best and the colourful frame that these glasses have are actually visible when you are riding, although they aren't really too obtrusive. This is more a styling thing that people will have different opinions on, but it is merely another factor that you should keep in mind when looking at this as an option.
Final Words
So, there you have some of the best MTB sunglass options available on the market at the moment, hopefully there was a pair that stuck out to you and could maybe fit perfectly into your riding and could meet all of your needs that you may have had.