When it comes to the best gravel wheels that you can purchase in 2023, they'll have to be light, stiff and durable. These types of wheels have been specifically built to withstand the rough terrain from the mixed surfaces that you may be riding on. These wheels have also been designed in a way such that they'll be compatible with gravel tyres, which are typically wider than your conventional road tyres, however thinner than what a typical mountain bike tyre would be.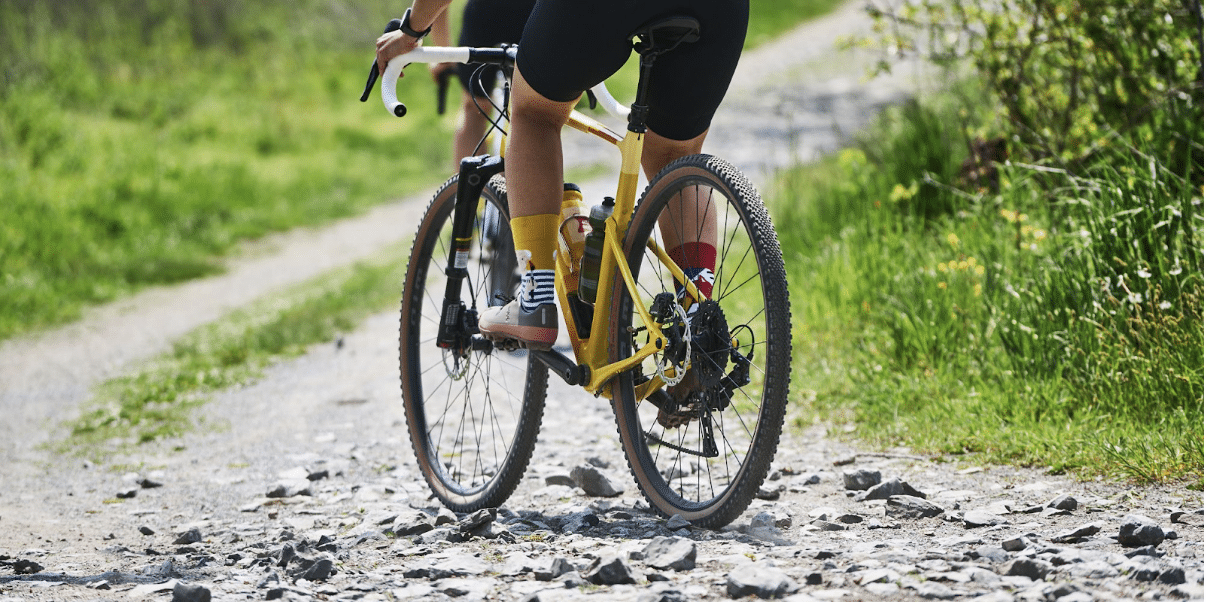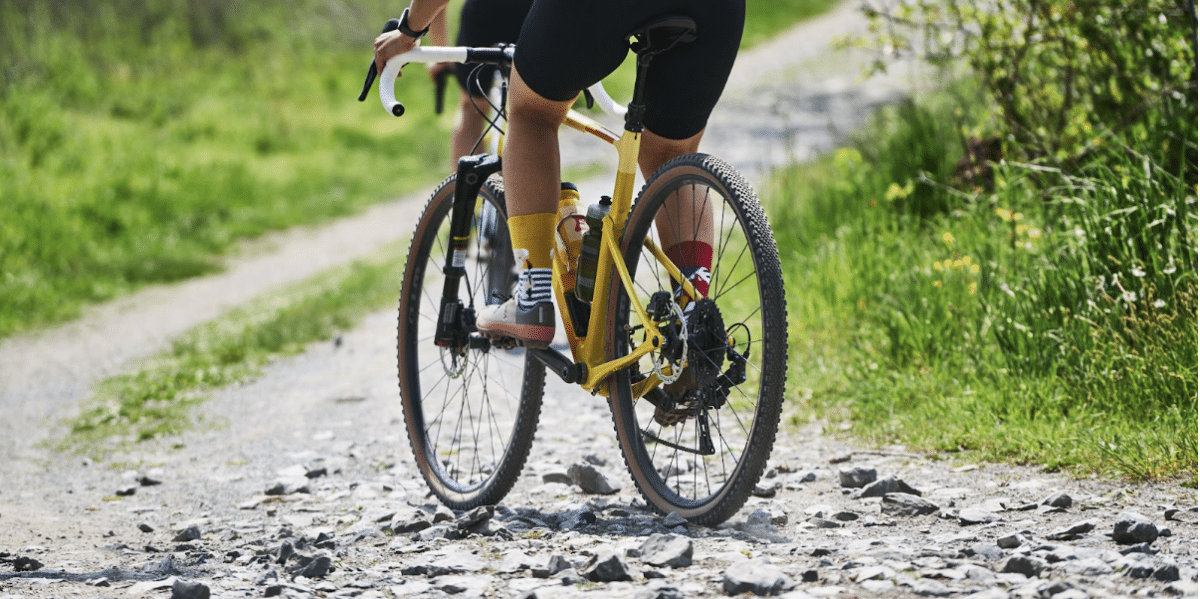 There isn't really a specific gravel wheelset group within the biking world, instead you're just able to fit your gravel bike with either road wheels or mountain bike wheels, that is if you have the required compatible parts for it. 
Although there may not be a group of wheels that are specifically for gravel bikes, there are now many wheel makers who instead offer products that have been specifically aimed for the gravel bike market and within this article you'll find some of the best wheels for your gravel bike as of 2023.
The Best Gravel Wheels
Bontrager Aeolus Pro 3V TLR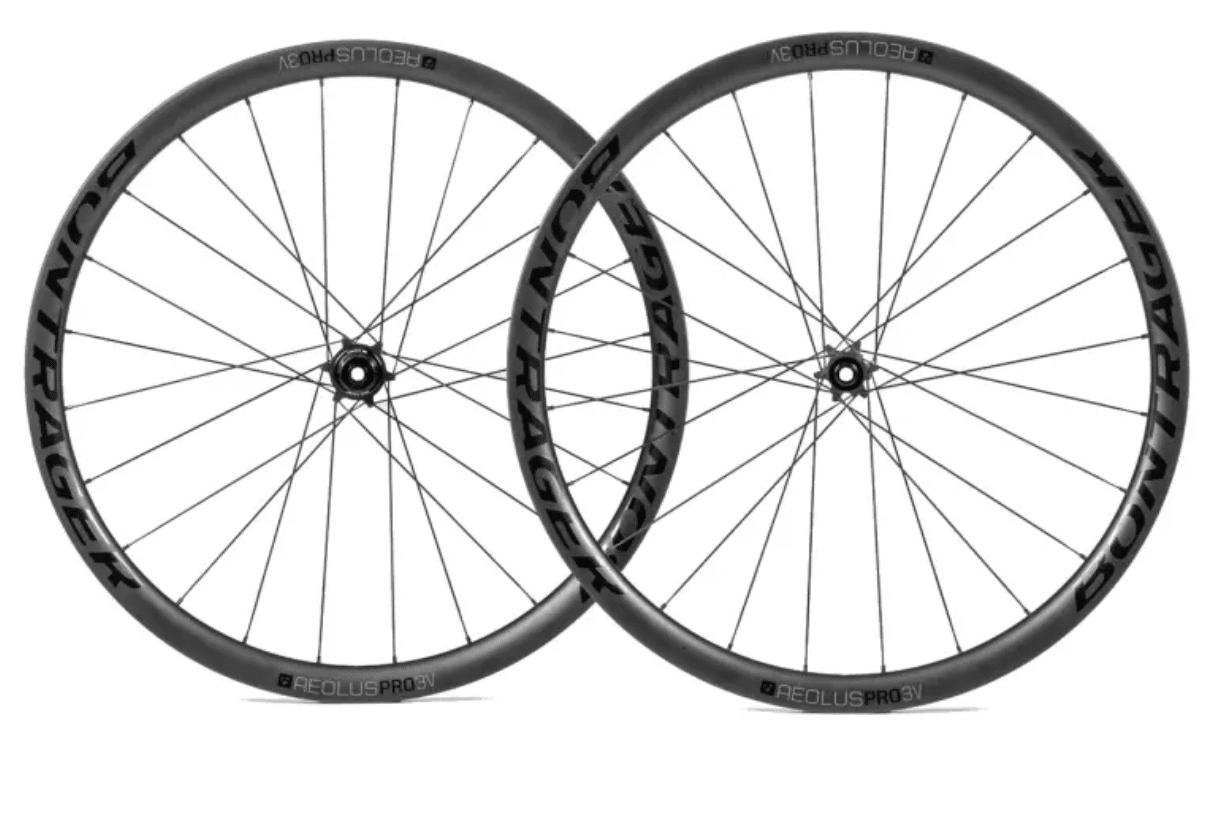 | | |
| --- | --- |
| Specs | |
| Price | £1,200 |
| Wheel Size | 700c |
| Rim Material | Carbon |
| Weight | 1,590g |
| Internal Width | 25mm |
Pros
Smooth rolling
Modern wide design
Cons
You'll need to double check that your frame can take this rim as it is so wide
This wheel from Bontrager is an awesome all-road option that is super wide internally, which as a result, makes it absolutely awesome for a pair of seriously fat gravel tyres. These wheels are also really light. But even though it is lightweight, it doesn't have a rider weight limit as they are so strong, which may be great for those looking to ride on some super aggressive and demanding trails.
Campagnolo Shamal C21 DB 2WF XDR Carbon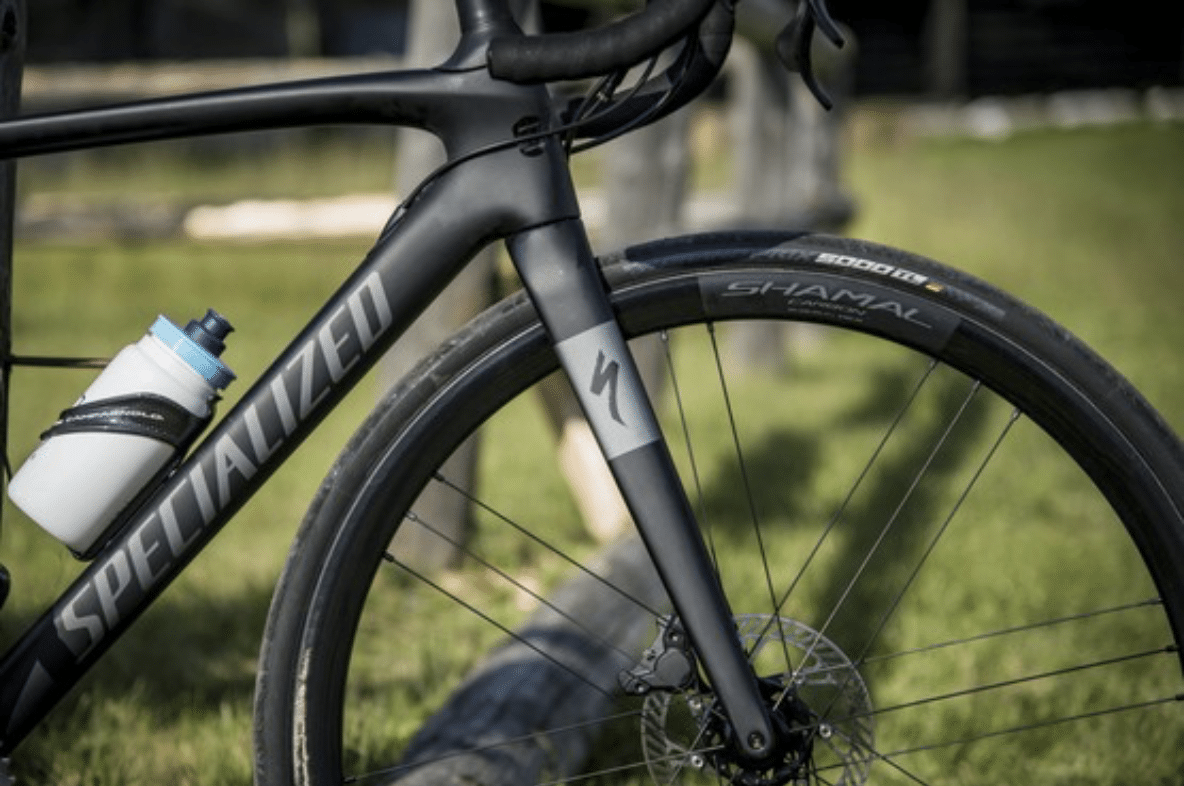 | | |
| --- | --- |
| Specs | |
| Price | £1,160 |
| Wheel Size | 700c |
| Rim Material | Carbon |
| Weight | 1,585g |
| Internal Width | 21mm |
Pros
Premium comfort
Effortless tubeless fit
Cons
Doesn't offer a 650b option
Campagnolo's Shamal wheelset has been purpose-built for gravel riding and features a 21mm internal-width carbon rim with a sealed bed, which subsequently eliminates the need for rim tape. Notably, the rims have different heights – 35mm at the front and 40mm at the rear. This design choice, according to Campagnolo, results in agile steering and rear-end rigidity for efficient power transfer.
The wheelset hubs are equipped with cup-and-cone bearings that ensure easy maintenance. Additionally, they offer compatibility with Campagnolo's Ekar groupset, Shimano/SRAM, or XDR options. The spokes are also intricately laced in the unique G3 clustered pattern, which results in enhanced performance.
Campagnolo Levante Gravel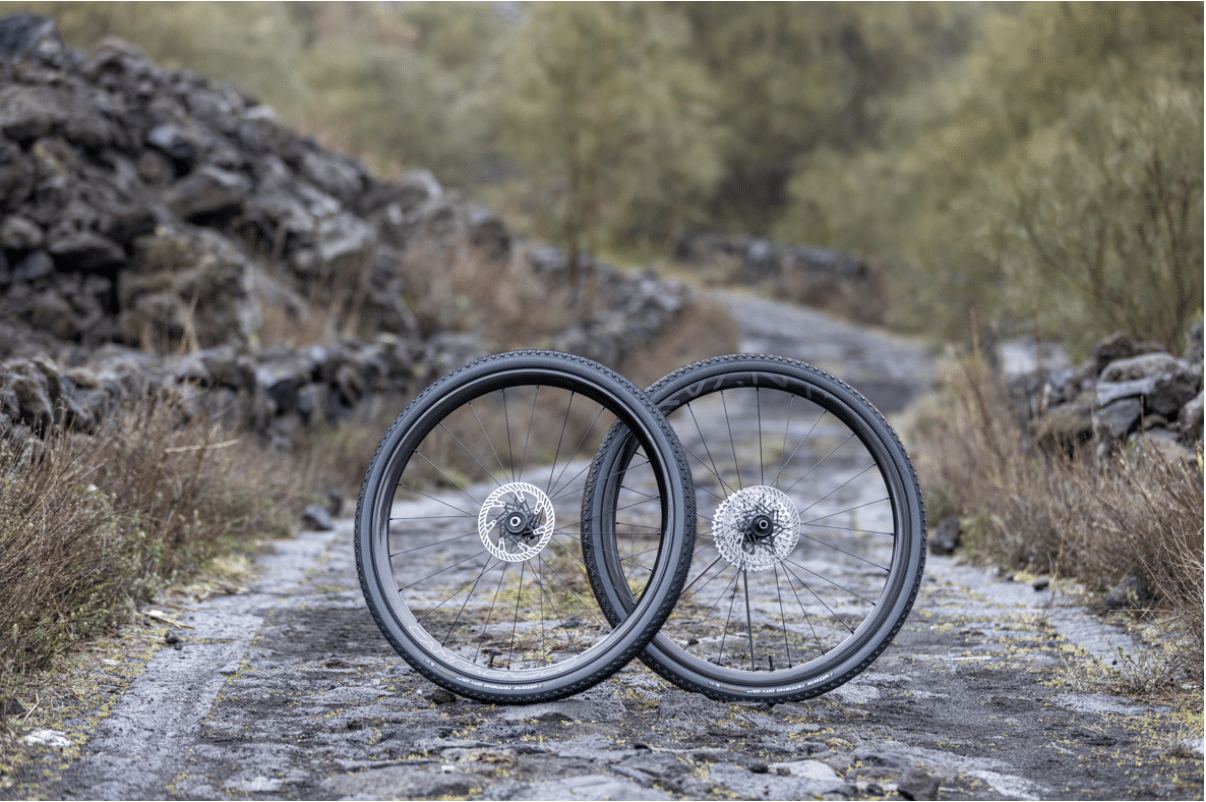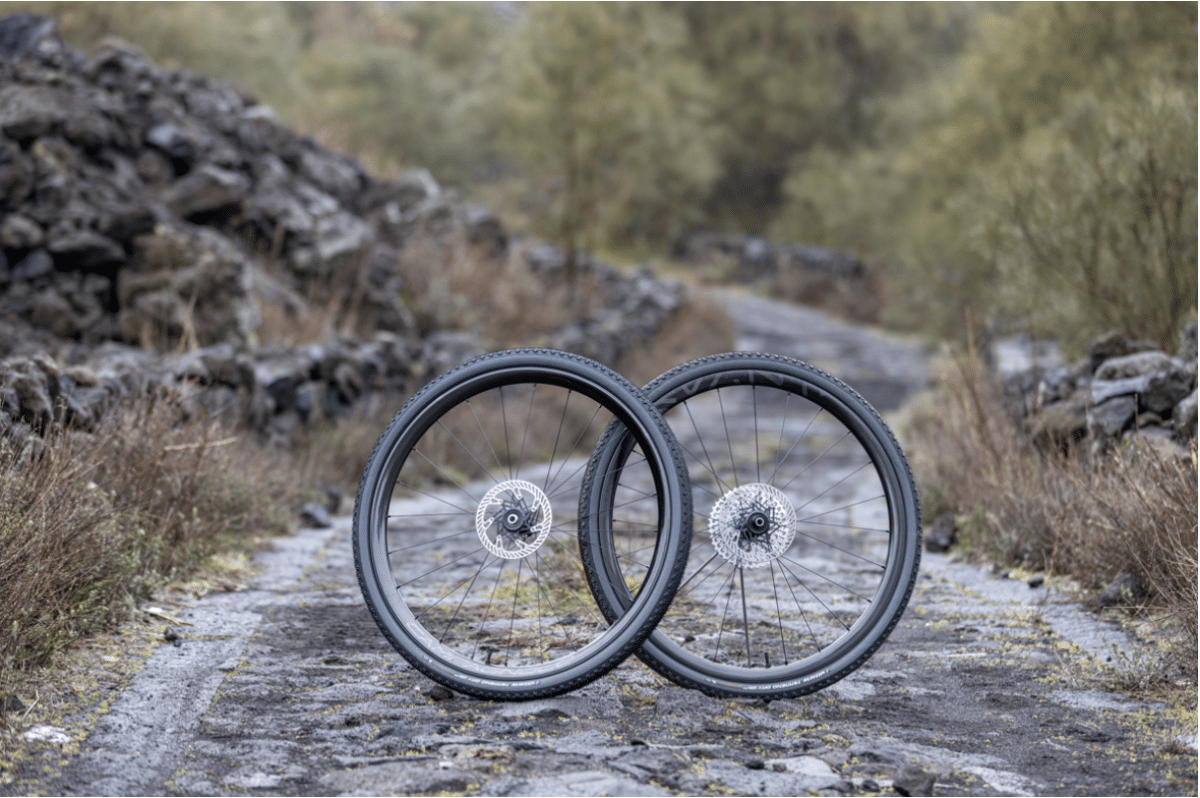 | | |
| --- | --- |
| Specs | |
| Price | £1,350 |
| Wheel Size | 700c |
| Rim Material | Carbon |
| Weight | 1,513g |
| Internal Width | 24.5mm |
Pros
No tape is required
Smooth and swift
Campagnolo's Levante wheelset marks the brand's dedicated foray into gravel cycling, maintaining its renowned standards for excellence and performance. These wheels incorporate Campagnolo's well-established technologies, including ultra-light carbon construction and smooth inner rims, eliminating the necessity for rim tape when running tubeless.
When riding on trails and off-road routes, the Levante wheelset impresses riders with its ability to deliver a smooth and almost weightless ride, aiding the tester in maintaining their desired path over challenging terrain. Some riders may experience some minor pawl issues after coasting over rough surfaces, but overall, the Campagnolo Levante demonstrated swiftness, seamless operation, and overall ease of use.
DT Swiss CR1400 Dicut 25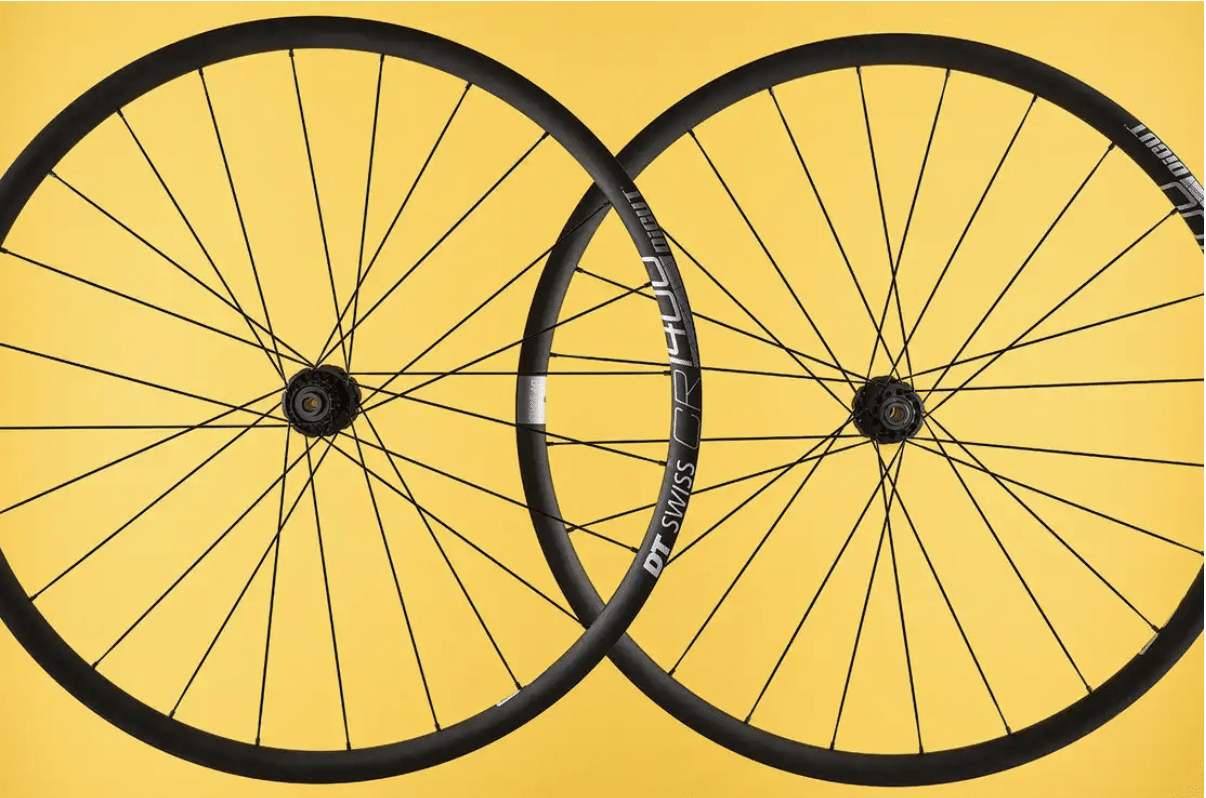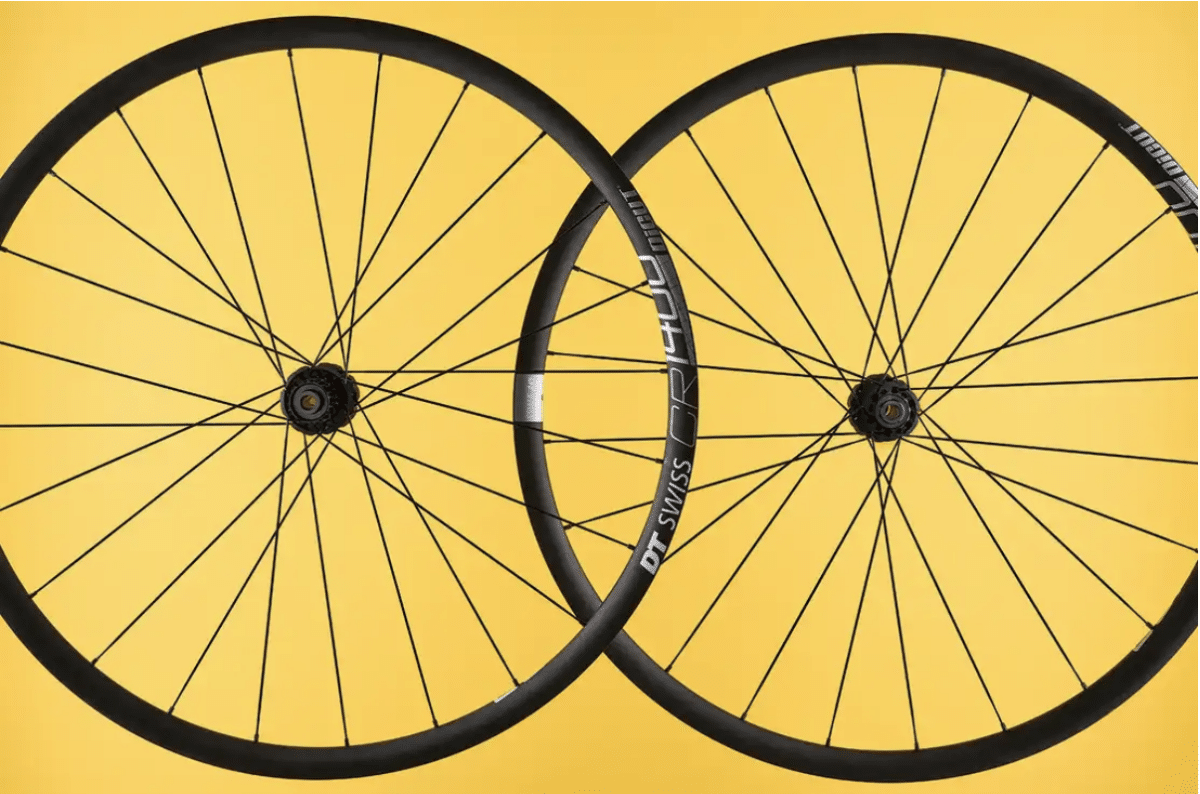 | | |
| --- | --- |
| Specs | |
| Price | £700 |
| Wheel Size | 700c |
| Rim Material | Alloy |
| Weight | 1,746g |
| Internal Width | 22mm |
Pros
Really great hubs
Attractive price
DT Swiss classifies these wheels as "all-road," a category that encompasses a wide range of riding surfaces, including gravel. With their 22mm internal width and the inclusion of DT 240s hubs, they offer versatility that appeals to those who may want to use wider road tires or embrace the ruggedness of gravel terrain.
It's worth noting that these wheels may not be considered super-light compared to some alternatives on the market. Additionally, the provided tubeless tape seemed somewhat fragile, which could potentially be an area for improvement.
However, despite these minor considerations, the overall performance and quality of these wheels make them a compelling choice for riders seeking reliability and adaptability on mixed surfaces, from smooth roads to challenging gravel paths.
DT Swiss GR 1600 Spline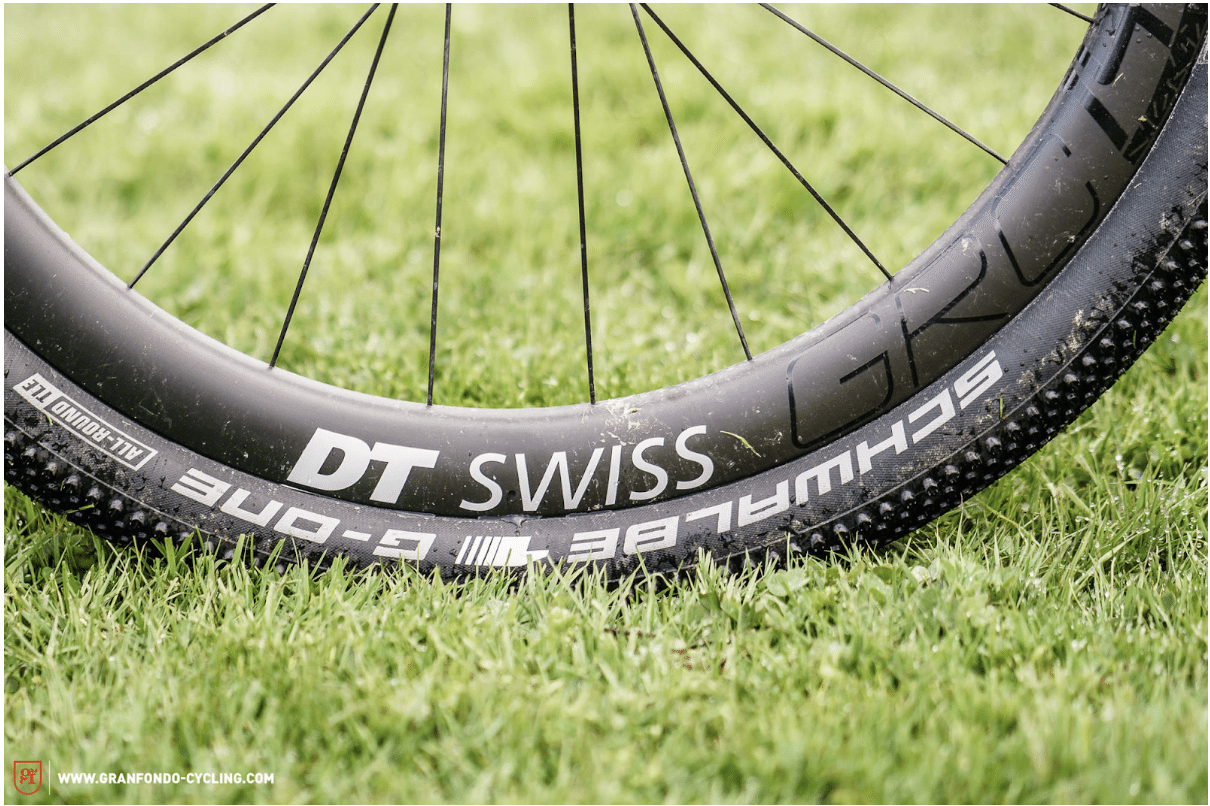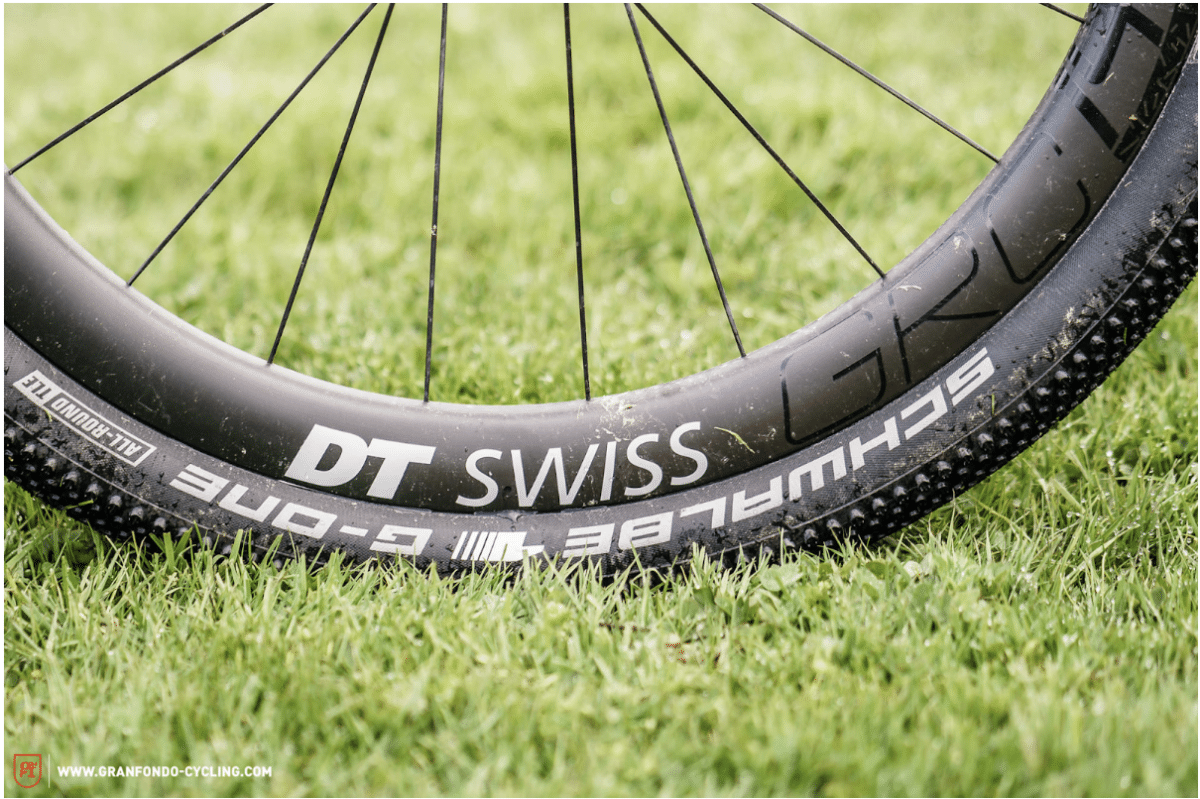 | | |
| --- | --- |
| Specs | |
| Price | £495 |
| Wheel Size | 700c |
| Rim Material | Alloy |
| Weight | 1,727g |
| Internal Width | 24mm |
Pros
Really great riding feel
Overall good build quality
DT Swiss offers a wide-ranging selection of gravel tires designed to cater to different preferences. These tires are available in both 650b and 700c sizes, ensuring that riders can find the perfect fit for their bikes and terrain.
When it comes to the hub choice, DT Swiss provides the 350 hubs as an option. While they may not be as high-end as the 240s, they are still a solid and dependable choice for most riders. As for the overall weight of the wheelset, it falls within the acceptable range, delivering a satisfactory performance without necessarily standing out in terms of lightweight design.
One minor point of contention noted by some riders was the DT tubeless tape, which was considered to be on the thinner side. However, apart from this, the tires are generally seen as a dependable and well-rounded choice for gravel riding enthusiasts.
Final Words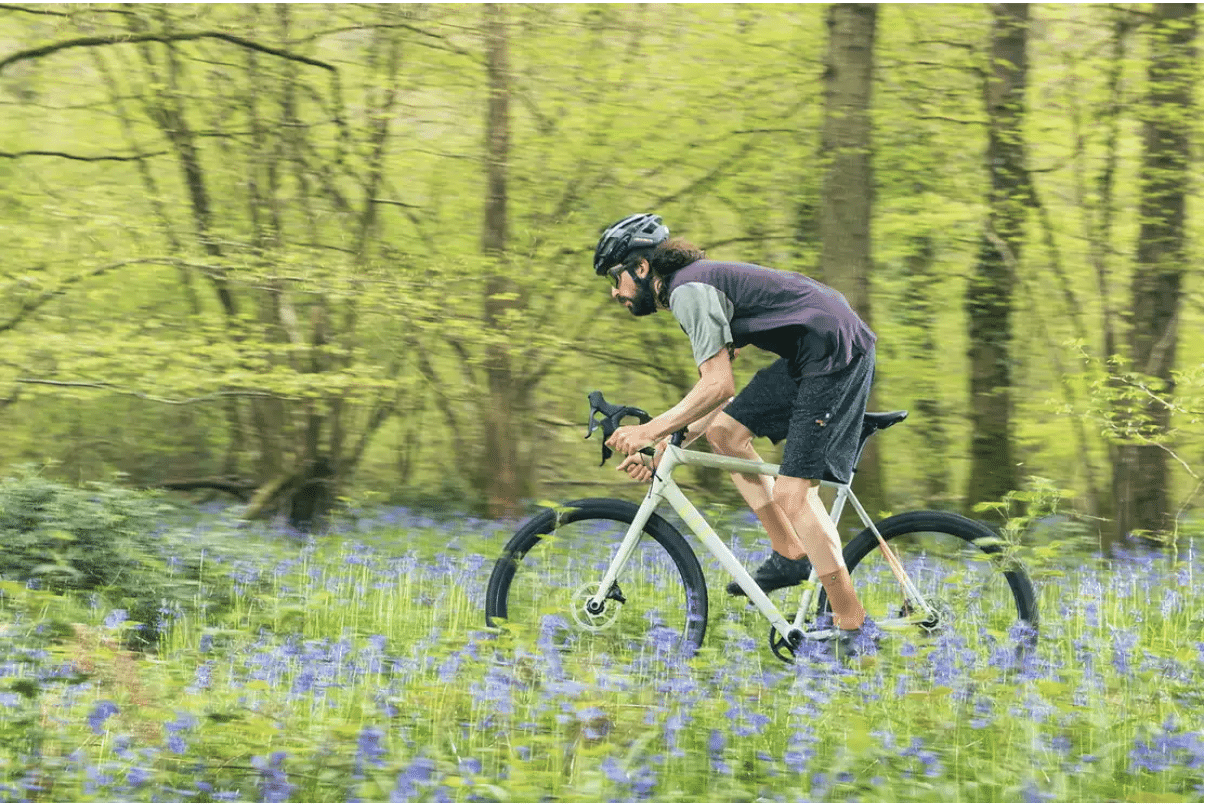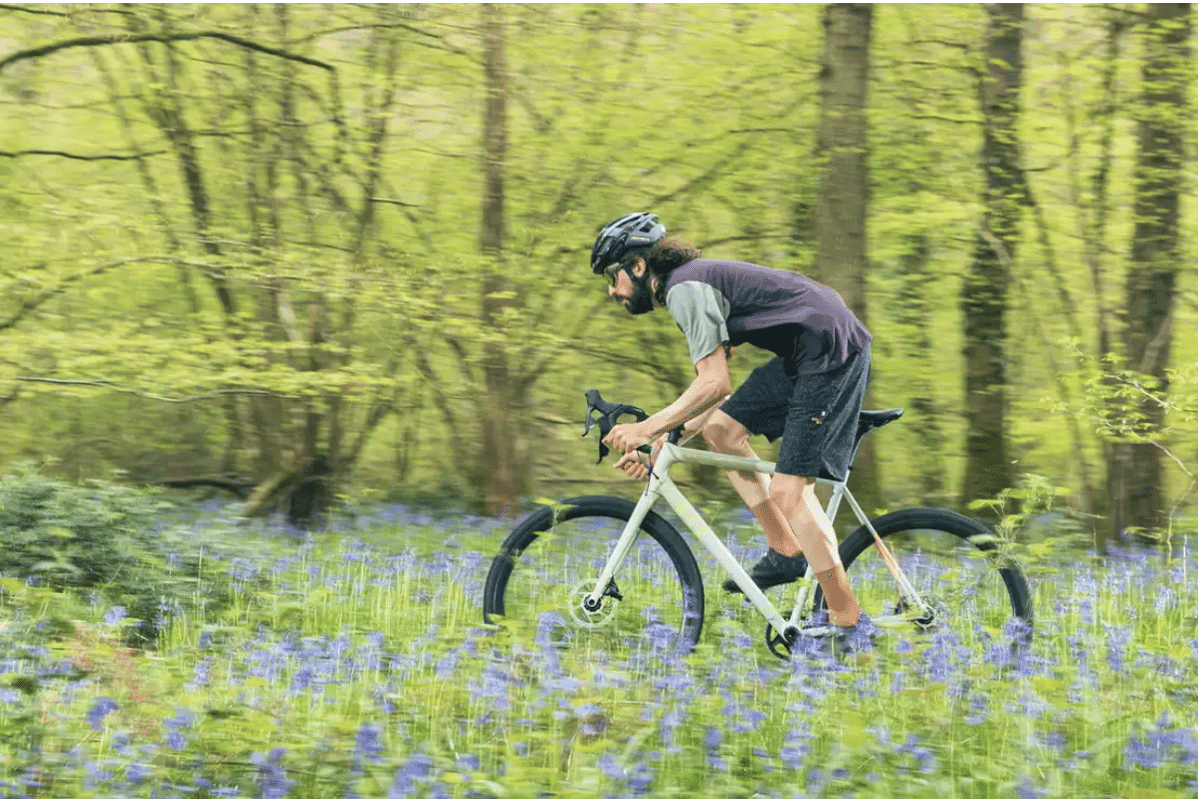 In the ever-evolving world of cycling, the quest for the perfect gravel wheels in 2023 is an exciting journey. These wheels serve as the unsung heroes of your gravel bike, combining the virtues of lightness, stiffness, and durability to tackle the challenging terrain that defines gravel riding. Crafted to accommodate the broader profiles of gravel tires, they bridge the gap between road and mountain bike wheels.
While the cycling community lacks a specific category for "gravel wheelsets," a growing number of wheel manufacturers have responded to the unique demands of gravel biking with purpose-built options. In this article, we've delved into some of the standout choices for 2023, each offering its unique blend of performance, innovation, and adaptability.
So, as you go through this list and try to find the best gravel bike wheels for you and your adventures, it's important to first make sure that you know what sort of riding style you have, your preferences as well as the terrain that you'll be riding on.