For those cyclists and mountain bikers that don't know what a dropper post is, you're in for a real treat. A dropper post is what we call a telescopic seatpost that has the ability to lower your saddle out of your way by just the tap of a button. This means that you won't have to get off your bike and manually lower your bike every time you approach a steep or technical section where you want a little more control and comfort.


Some of the best dropper posts that are on the market right now are so amazing and are great examples of proving just how far mountain biking technology has come. If you look back to just 10 years ago then dropper seatposts were nowhere as good as they are now and they were quite a rarity, but nowadays it's pretty hard to find a new mountain bike without one.
Having a dropper post on your bike is definitely a recommendation and almost a must have if you are going to be rigging anything that is even just a little bit technical, as with one you'll be opening yourself up to a lot more riding styles, without having to hop off your bike and change the height of your seat post manually.
This list below will hopefully help you figure out what dropper post is best for you, whether you're looking to fit a dropper post to your bike for the very first time or if you're looking to upgrade your current dropper post.
Top 5 Dropper Posts
Crankbrothers Highline 7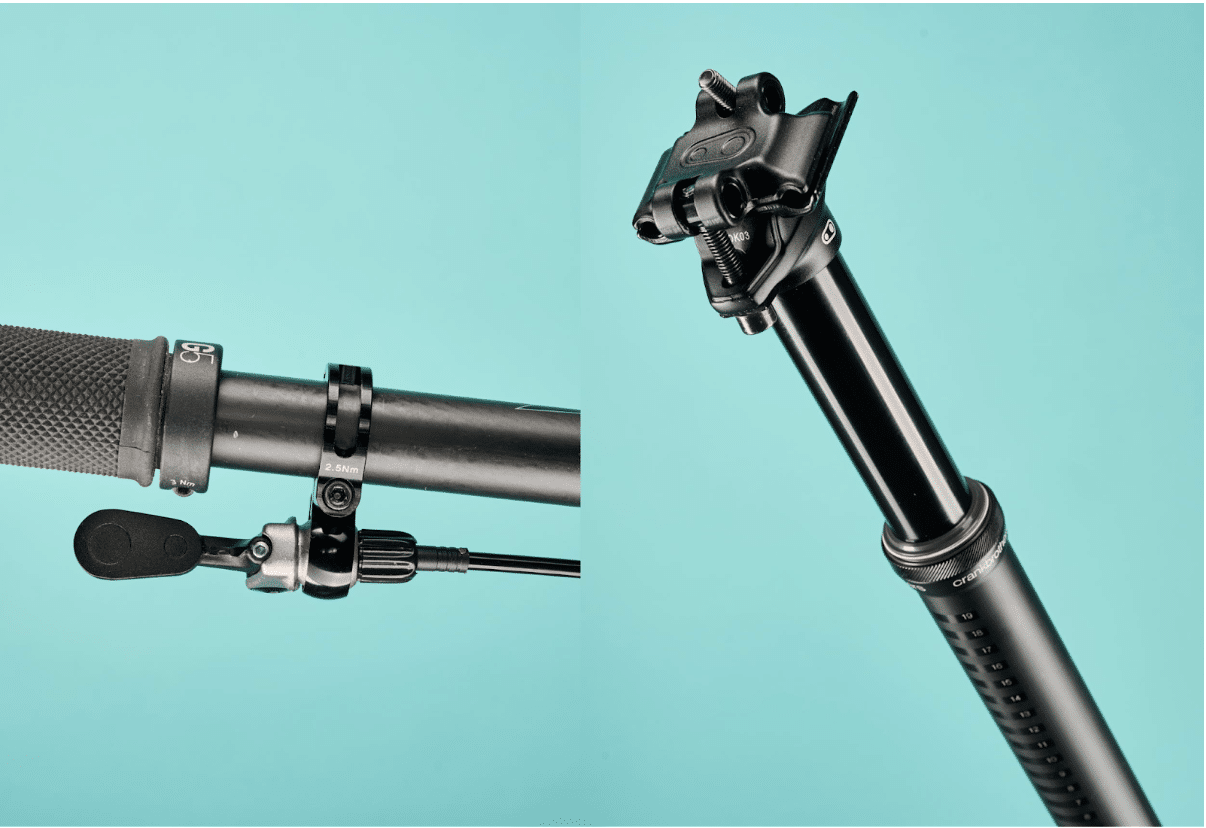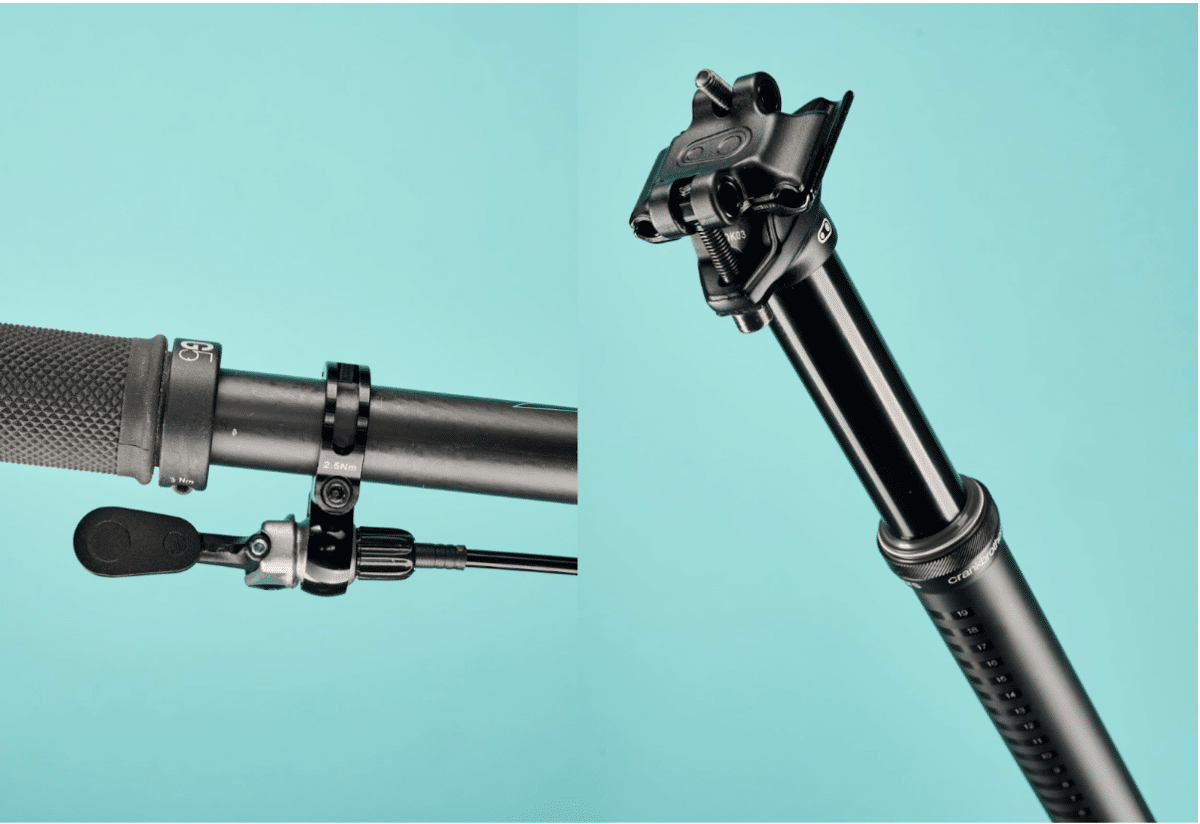 | | |
| --- | --- |
| Specs | |
| Price | £270 |
| Stroke Length | 100mm, 125mm, 150mm, 170mm |
| Diameters | 30.9mm, 31.6mm |
Crankbrothers has achieved a remarkable fusion of performance, dependability, and ease of installation in their Highline 7.
The construction of this post exudes quality, and its installation proved to be a breeze on our test bikes, thanks to the cable's nipple attaching to one end of the post, while the lever securely clamped the cable at the other.
Impressively, the stack height, which measures the distance from the post's collar bottom to the centre of the seat rails, stood at a mere 50mm.
Furthermore, while the additional cost of £55 for the remote might raise some eyebrows, it really is a worthwhile investment. Its smooth operation and adjustable angle added a significant level of convenience to the Highline 7, making it a valuable addition to this top-tier offering.
OneUp V2 Dropper Post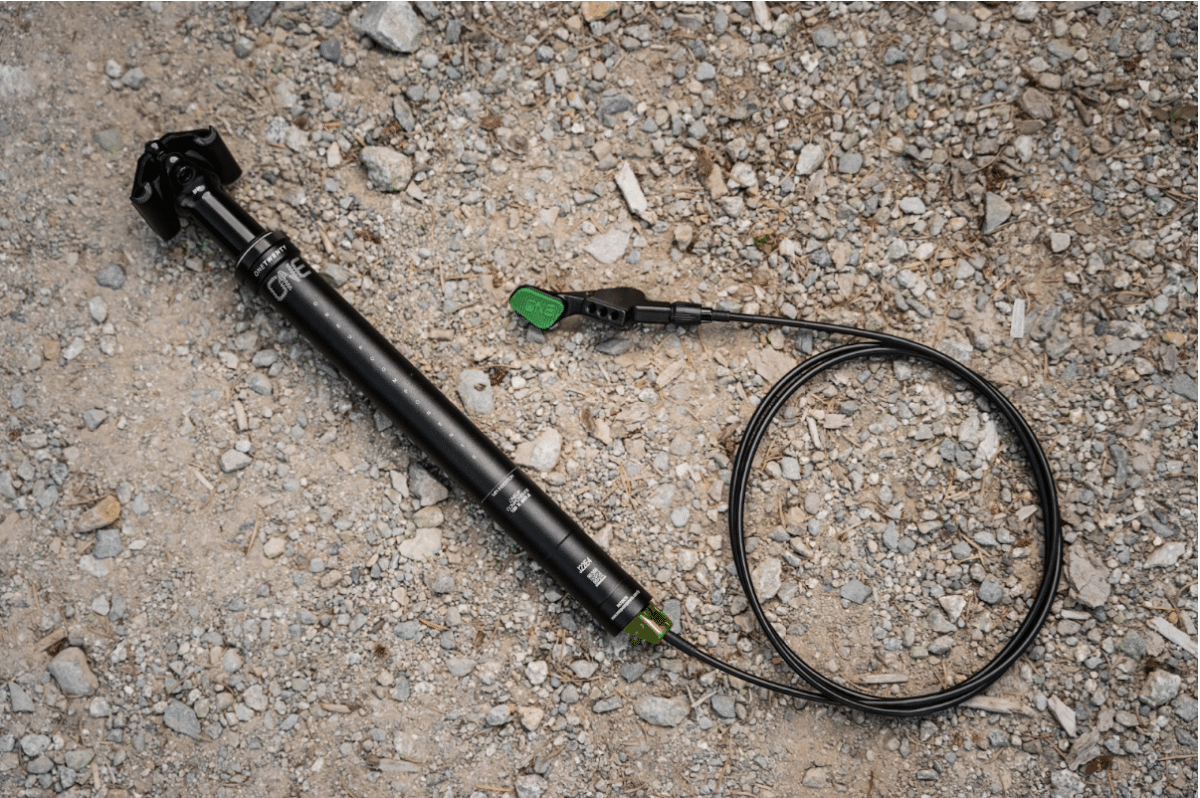 | | |
| --- | --- |
| Specs | |
| Price | £179 |
| Stroke Length | 120mm, 150mm, 180mm, 210mm |
| Diameters | 30.9mm, 31.6mm, 34.9mm |
The OneUp V2 dropper seatpost stands out with its remarkably compact design, which encompasses not only the post body but also the seal head and seat clamp. It's this ingenious engineering that allows OneUp to deliver a generous 210mm of travel while maintaining a sleek and unobtrusive profile, effectively outclassing many of its competitors in terms of efficient use of space and travel capability.
In addition to its compact yet powerful performance, what truly sets the V2 apart is its affordability. Unlike some high-end dropper seatposts that can put a substantial dent in your wallet, the V2 offers an exceptional value proposition without compromising on quality or functionality.When using this dropper seatpost youäll find that it doesn't have any issues, such as sticking or any sort of unwanted lumpiness, reinforcing its reputation as a dependable and smooth-operating component.
This combination of innovative design, affordability, and reliable performance positions the OneUp V2 dropper seatpost as a compelling choice for riders looking to enhance their biking experience without breaking the bank. It's a testament to the company's commitment to providing riders with a product that not only meets but exceeds their expectations.
BikeYok Divine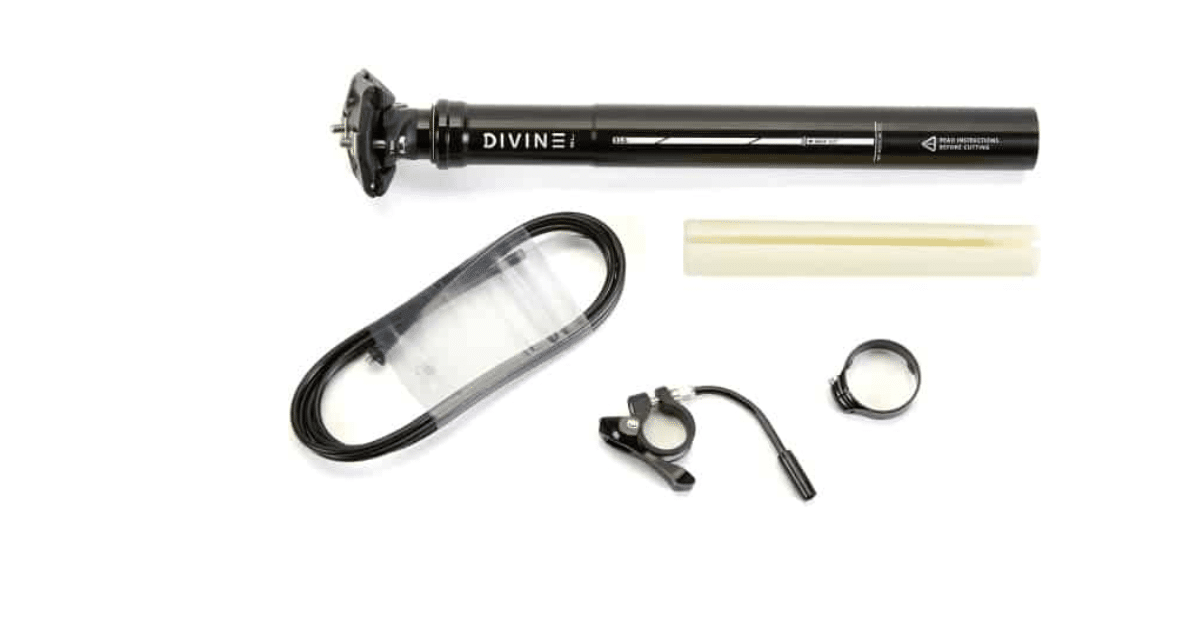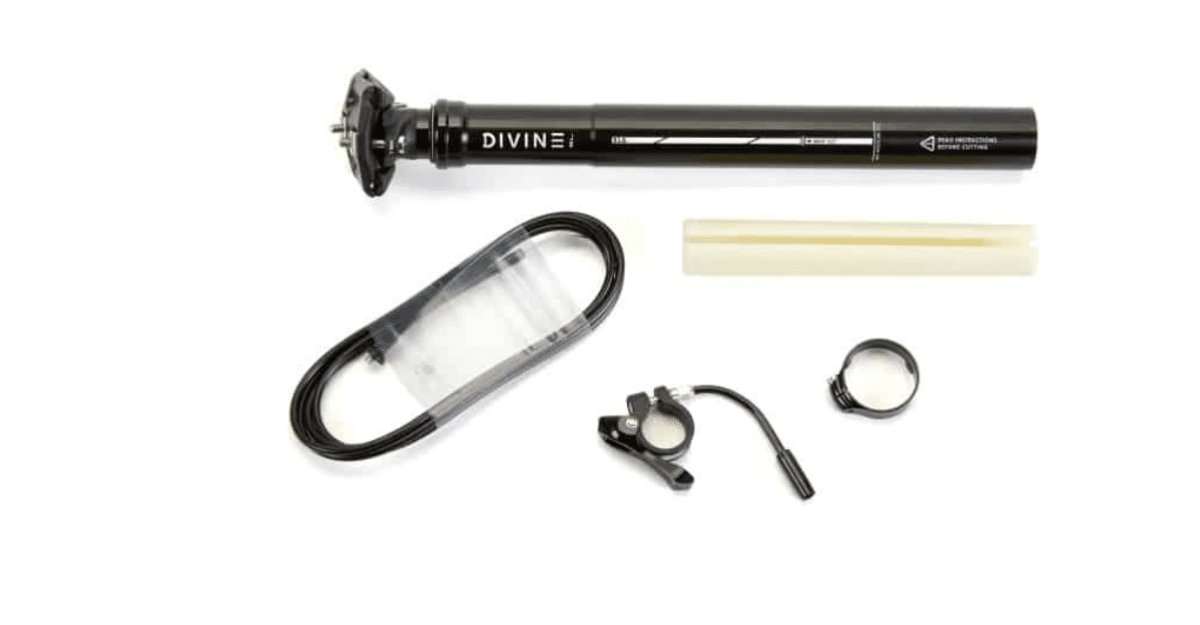 | | |
| --- | --- |
| Specs | |
| Price | £270 |
| Stroke Length | 125mm, 160mm, 185mm |
| Diameters | 30.9mm, 31.6mm |
BikeYoke's Divine stands as one of the best dropper seatposts in its class. It combines cost-efficiency with uncomplicated hydraulics, making it not only more affordable but also simplifying travel adjustment for riders.
The Divine incorporates BikeYoke's auto-refresh mechanism, ensuring a consistent feel and preventing any sponginess. Additionally, its super-slim collar adds to its sleek design.
A standout feature is the ability to adjust the bottom activator to accommodate bottle bosses and other seat tube obstructions, allowing for maximum insertion. With the provided spacers, you can fine-tune the drop in 5mm increments.
It's worth noting that due to higher operating pressures, the longer Triggy Alpha remote is recommended for enhanced leverage. While the return speed may not cater to those who prefer lightning-fast response, the Divine remains a top-quality, lightweight seatpost that excels in being both smooth and reliable, all while being straightforward to maintain.
BikeYoke Revive 2.0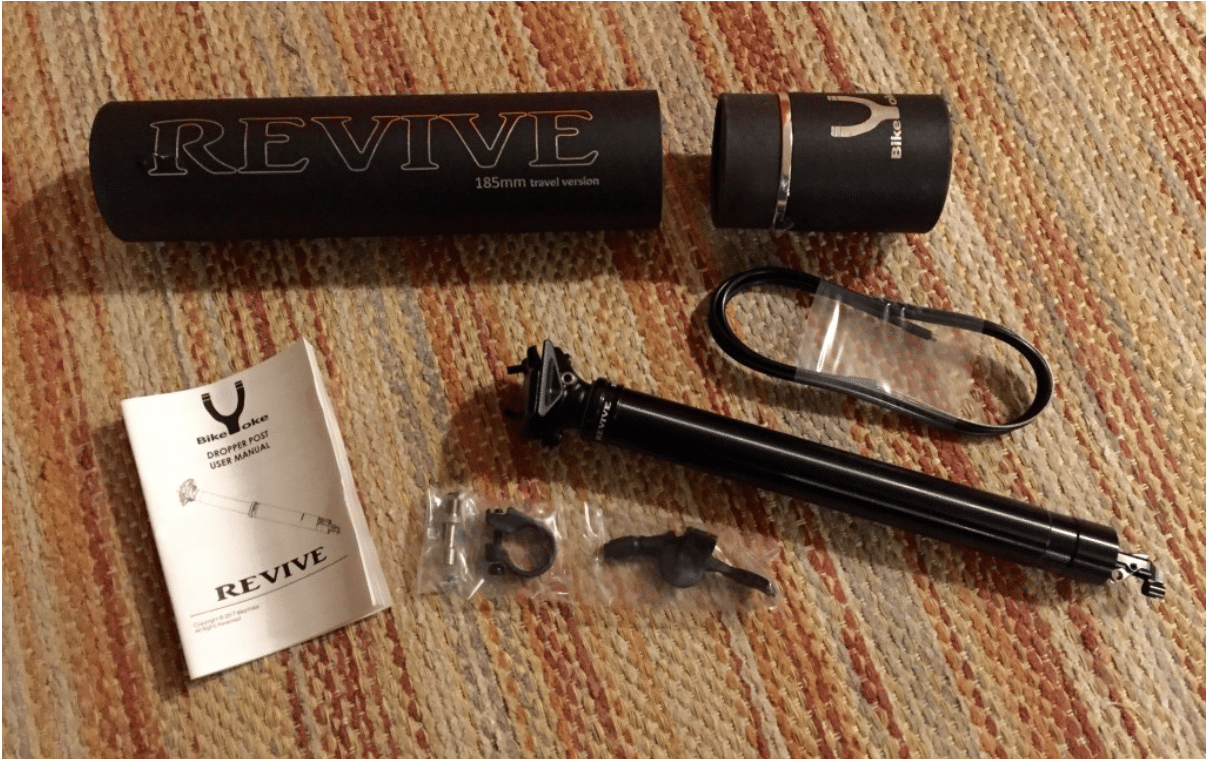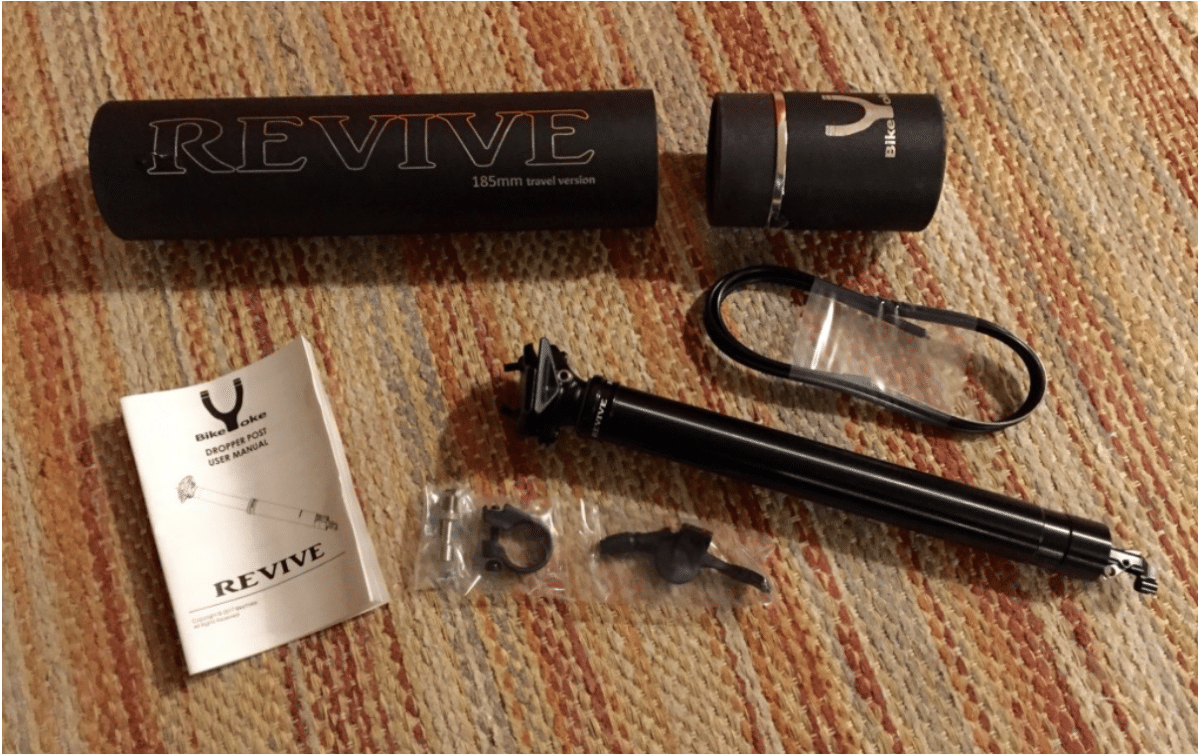 | | |
| --- | --- |
| Specs | |
| Price | £299 |
| Stroke Length | 125mm, 160mm, 185mm, 213mm |
| Diameters | 30.9mm, 31.6mm, 34.9mm |
The BikeYoke Revive 2.0 holds the distinction of being the longest dropper seatpost available, boasting an impressive 213mm of travel and a maximum length of 582mm in its largest size, catering to riders with longer legs.
Thanks to its low stack height, this seatpost remains unobtrusive when in the lowered position, granting ample space for riders to manoeuvre their bodies while descending.
Renowned for its smooth and precise action, the BikeYoke Revive 2.0 is likely among the finest cable-operated dropper seatposts available, offering a light and responsive lever feel.
It's important to note that the BikeYoke Revive 2.0 does not include a dropper lever in the package, necessitating an additional expenditure of £65 on top of the initial price range of £299 to £365, depending on the stroke length you choose.
Furthermore, this seatpost departs from the use of an IFP (internal floating piston), a feature found in some other brands. While this design choice reduces the number of seals, minimises friction, and lowers the risk of malfunctions, it does open the possibility of oil mixing with air, leading to sponginess. Fortunately, a 4mm bolt located underneath the saddle clamp simplifies the process of refreshing the post, though some riders might find the need for such maintenance slightly off-putting.
Bontrager Line Elite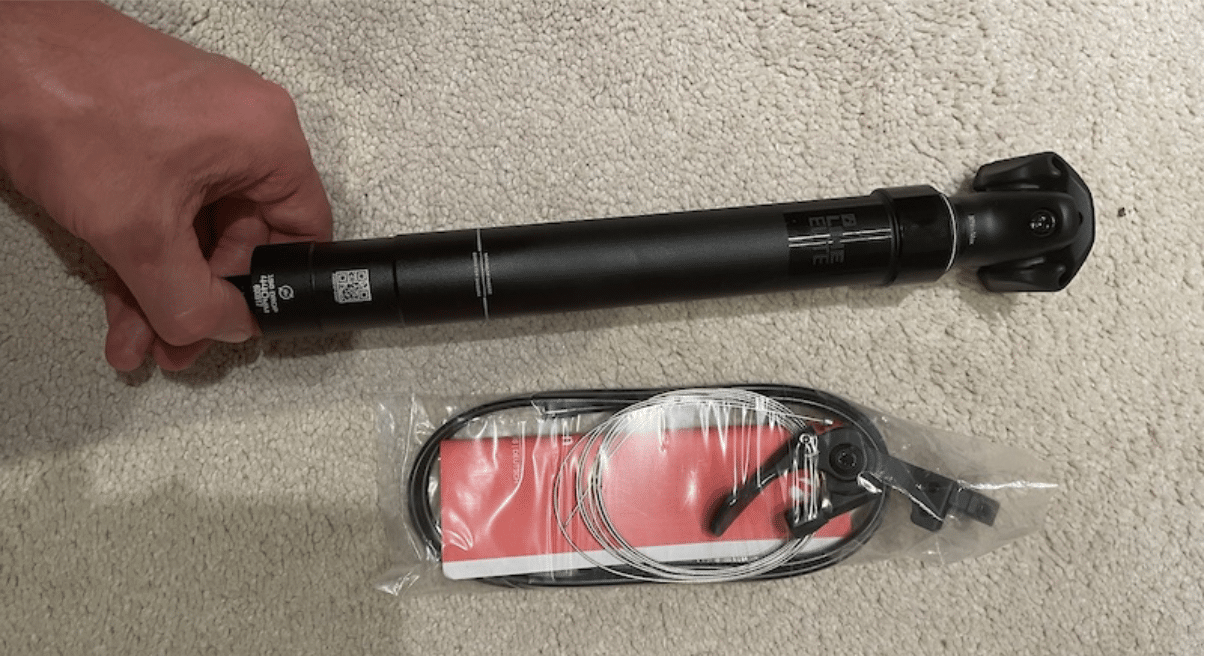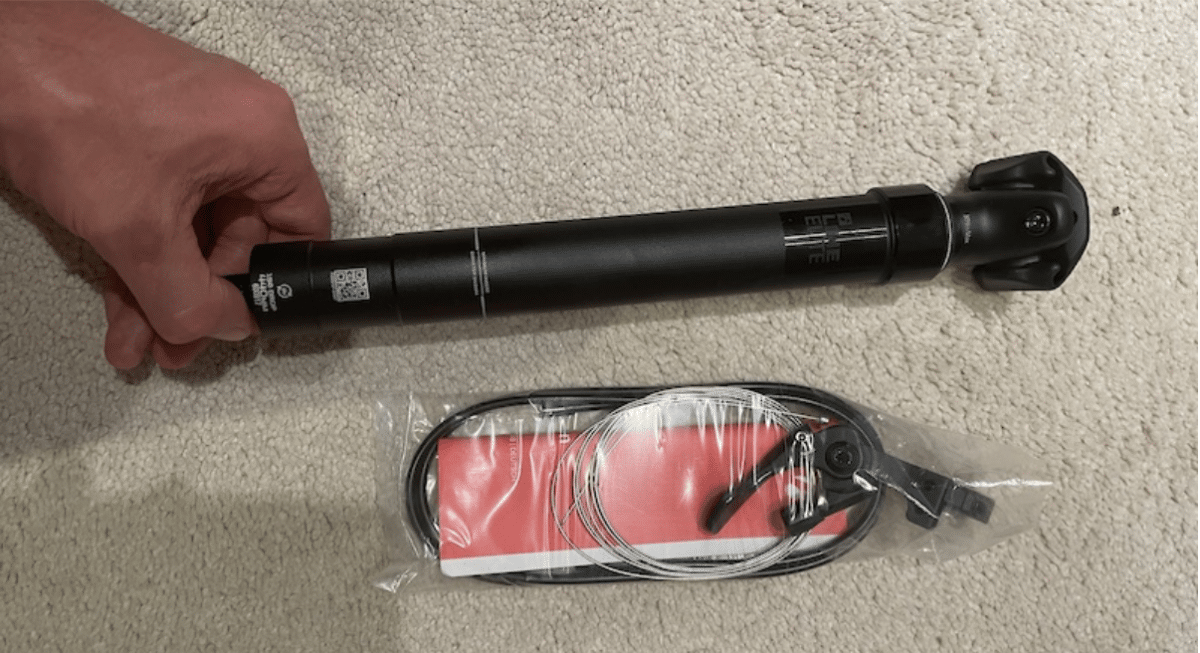 | | |
| --- | --- |
| Specs | |
| Price | £300 |
| Stroke Length | 100mm, 130mm, 150mm, 170mm |
| Diameters | 30.9mm, 31.6mm, 34.9mm |
The Bontrager Line Elite is the more premium of the two dropper seatposts offered by the brand, with the alternative being the Bontrager Drop Line.
Featuring Bontrager's MaxFlow cartridge, this model delivers a swift and smooth performance. This product includes a dropper lever that is compatible with Shimano I-spec and SRAM Matchmaker levers. However, you may feel that the lever exhibits quite a spongy feel. It's also worth mentioning that this dropper seatpost boasts a relatively taller stack height of 62mm, which may result in slightly reduced clearance when the post is in the lowered position.
A noteworthy feature of the Bontrager Line Elite is the adjustable travel height, which actually allows you to modify the travel range by 10-30mm through the use of a spacer beneath the post's collar.
In sum, the Bontrager Line Elite has proven to be a dependable choice, performing flawlessly during your riding adventures and also offering straightforward installation.
Final Words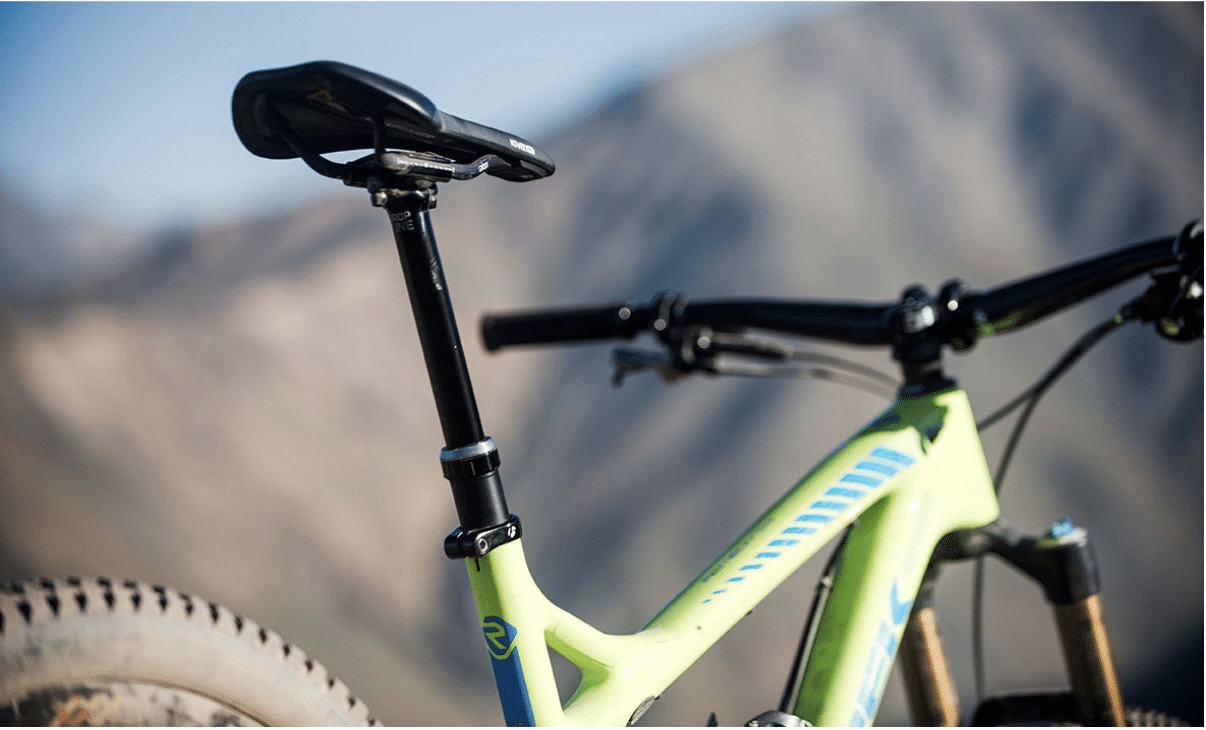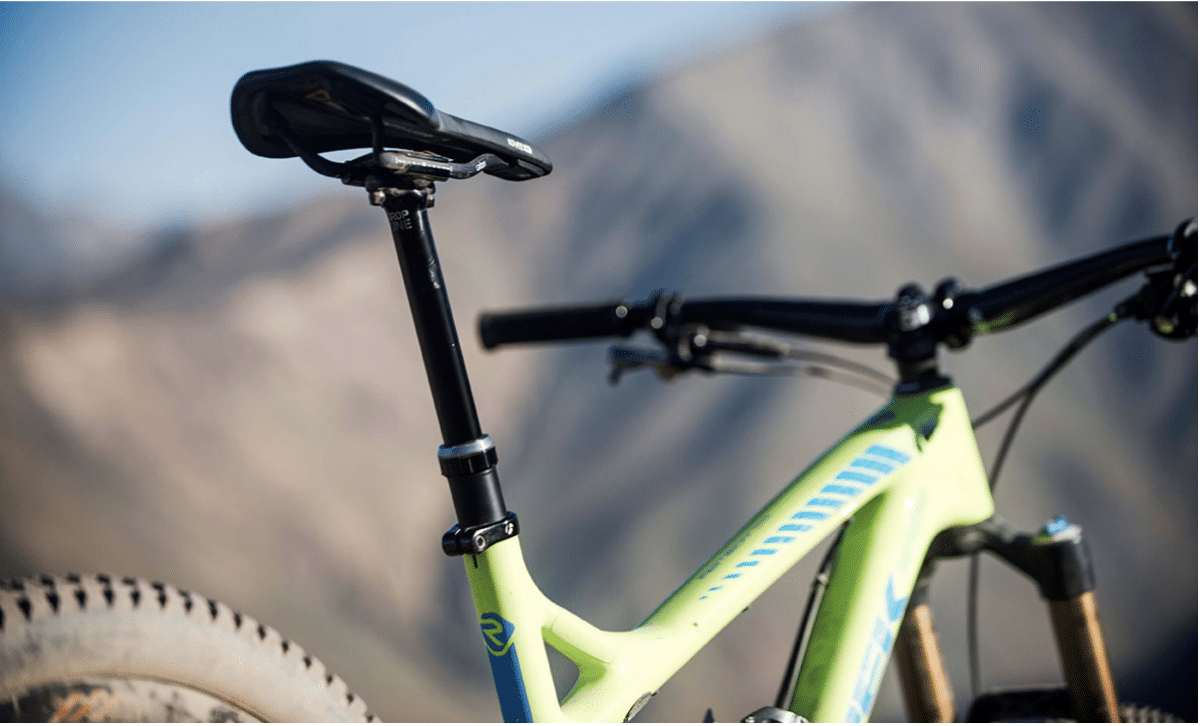 The best dropper posts have redefined mountain biking with their ability to quickly adjust saddle height, providing improved control and comfort. These top posts, including the Crankbrothers Highline 7, OneUp V2, BikeYoke Divine, BikeYoke Revive 2.0, and Bontrager Line Elite, represent the latest in biking technology. Whether you're a seasoned rider or a newcomer, this list helps you find the ideal dropper post, whether it's your first or an upgrade. 
These posts offer ease of use, reliable performance, and cater to the high standards of today's riders, enhancing the cycling experience. Get ready to hit the trails and enjoy the convenience of seamless seatpost adjustment with one of these top choices.