Bottle cages are not the most interesting or exciting component that you'll have on your bike but it is definitely an important one. If you are like most cyclists then you don't really care for how your bottle cage looks or how it compliments your bike, you'll be looking for one that just does the job of securely holding your bottle well. Then if it also looks good while doing that then that is just an awesome bonus. 
When you think of choosing a bottle cage for your bike you could expect it to be pretty easy, but since this is a component to your bike that is pretty cheap and easy to produce you will have loads of different options out there from almost every manufacturer involved in the cycling world.
Just like most of the components that you will put on your bike, bottle cages come in a variety of different materials. These could be anything from plastic and aluminium, which are normally the cheapest options, all the way up to carbon and titanium, which are the more expensive options.
The material isn't necessarily the most important thing because it is often the style and construction of the bottle cage that will actually make the performance of the cage good or bad. So, don't assume that just because a full carbon bottle cage is the better option since it has a much larger price tag. So, without further adieu here is a list of some of the best bottle cages that you can purchase for your bike. 
Top 6 Bottle Cages
Arundel Mandible DTR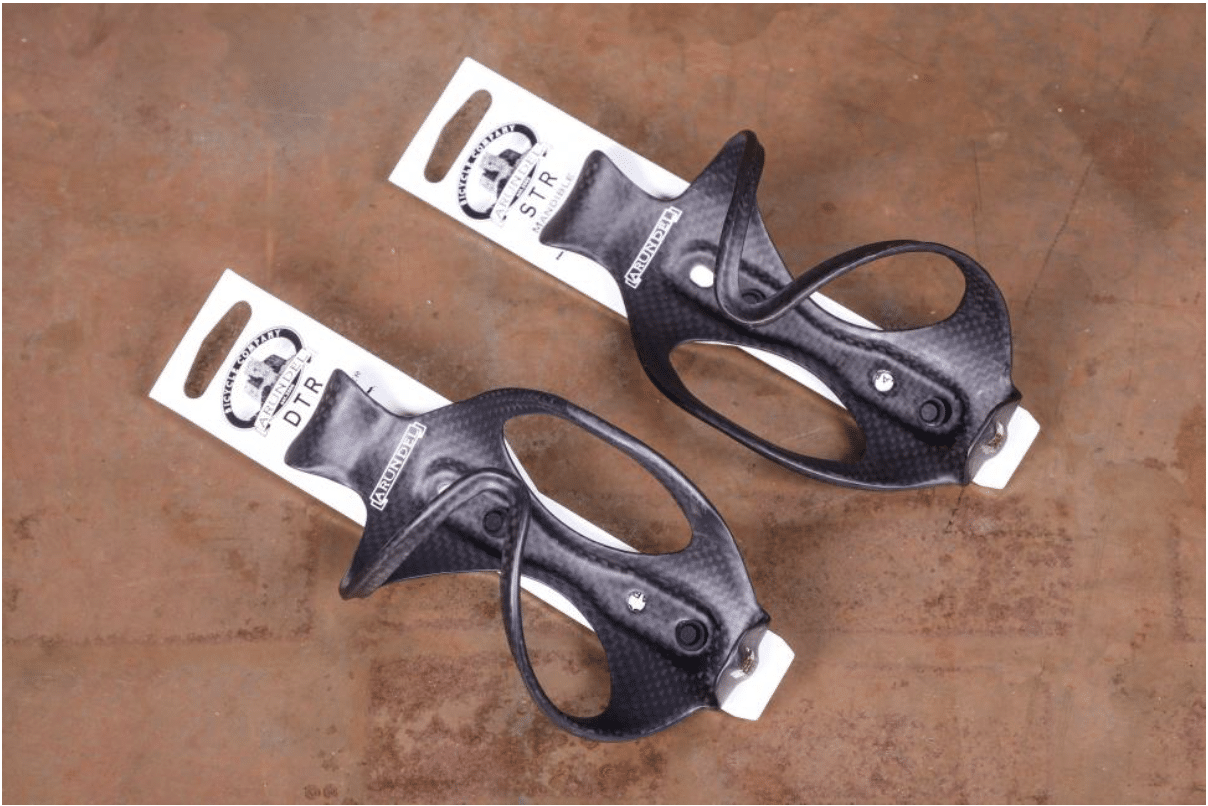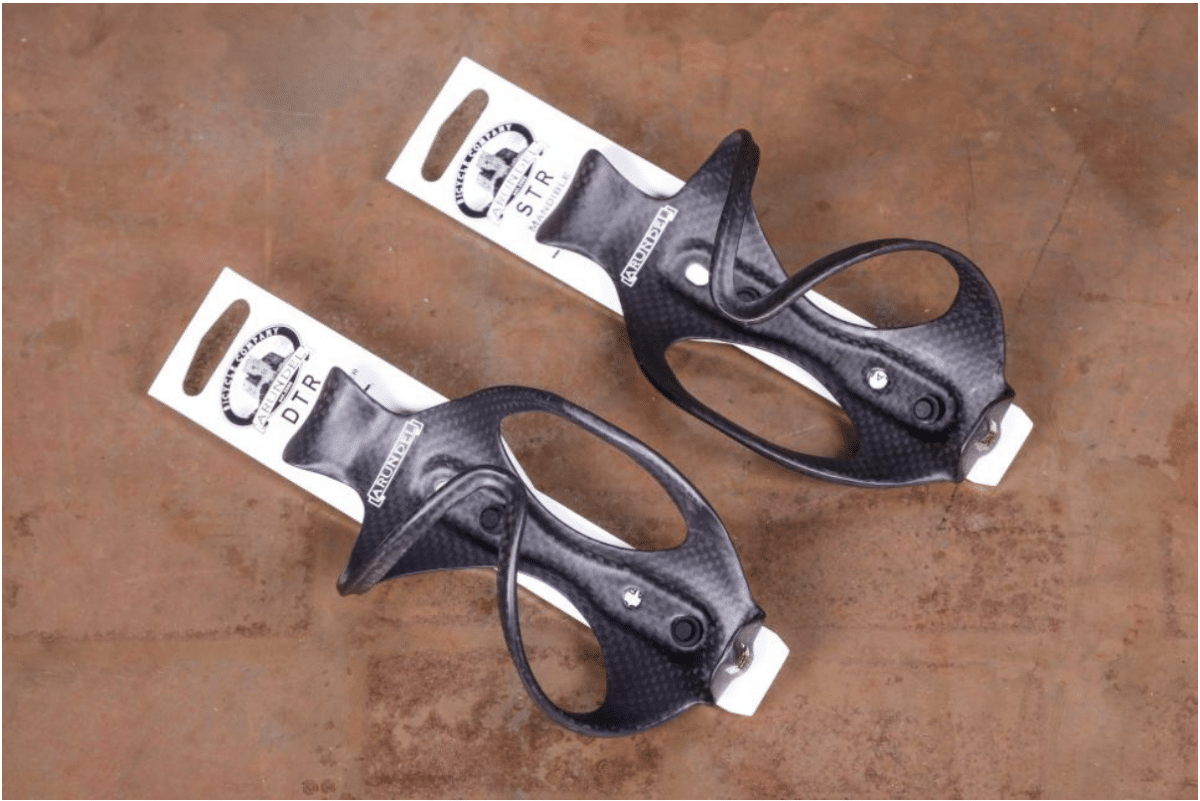 Pros
Easy bottle insertion
Lightweight
Price: £65
Weight: 22g
The name of this bottle cage, DTR, is actually the recommended position and access side of the bottle cage and it stands for 'down tube right'. However, if you are someone that prefers to have their bottle on the left side or you're a left-handed rider, then a better option could be this bottle cages sibling, the STR, which you will mount on the bike's seat-tube.
This bottle cage has been made by wrapping carbon fibre over a foam core. As you look at the svelte design of this cage you may be a little sceptical of its durability but it is a lot tougher than it looks. Both the DTR and STR models of this cage have a pair of one round and one slotted hole for limited adjustments. Other than that the bottle insertion itself is very fast and smooth from the side and the cage is able to grip the bottle very well and keep it securely.
Elite Rocko Carbon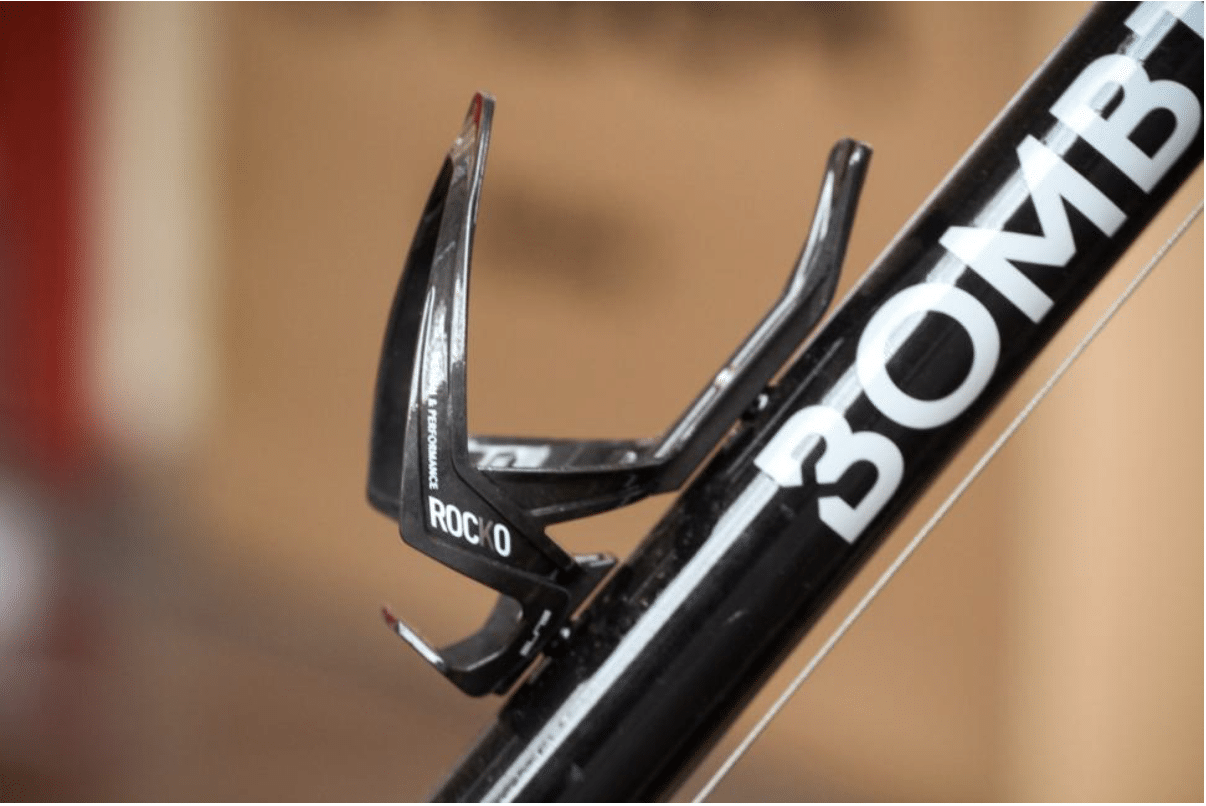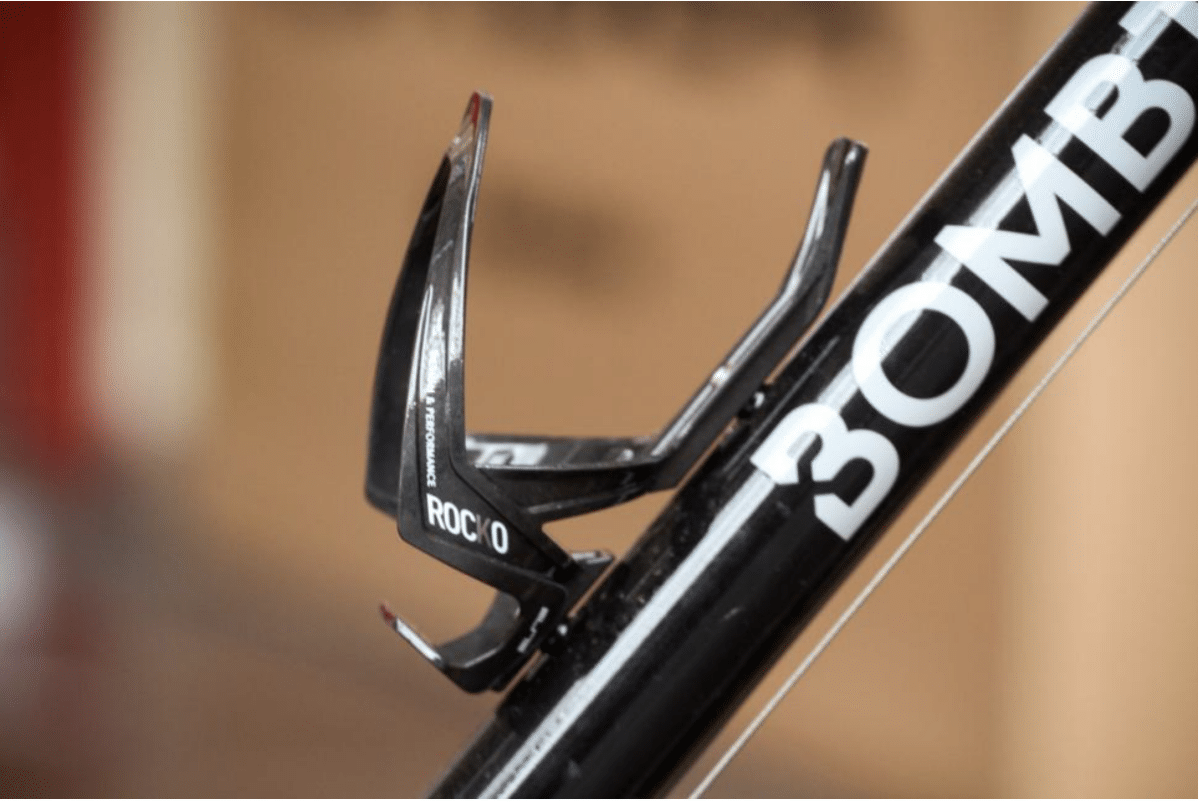 Pros
Lightweight
Reasonable price for a carbon cage
Price: £28
Weight: 27g
This bottle cage is made by the Italian brand Rocko and is a modern variant of a popular cage called the Cannibal. This new cage has looked at the Cannibal cage for design inspiration and has taken its wide-mouth design and injection-moulded carbon construction design, which not only makes this cage stronger but also lighter than if they used fibreglass-infused resin.
This bottle cage also uses some extra-long bolt slots so that you not only get simple fitting but you'll also be able to insert your bottle from multiple angles, but it'll also centre quickly and snap into place, thanks to its minimal structure.
This is definitely a great option for those bikes with a limited internal space and riders who are in a hurry since the bottle retention is very impressively secure.
Tacx Ciro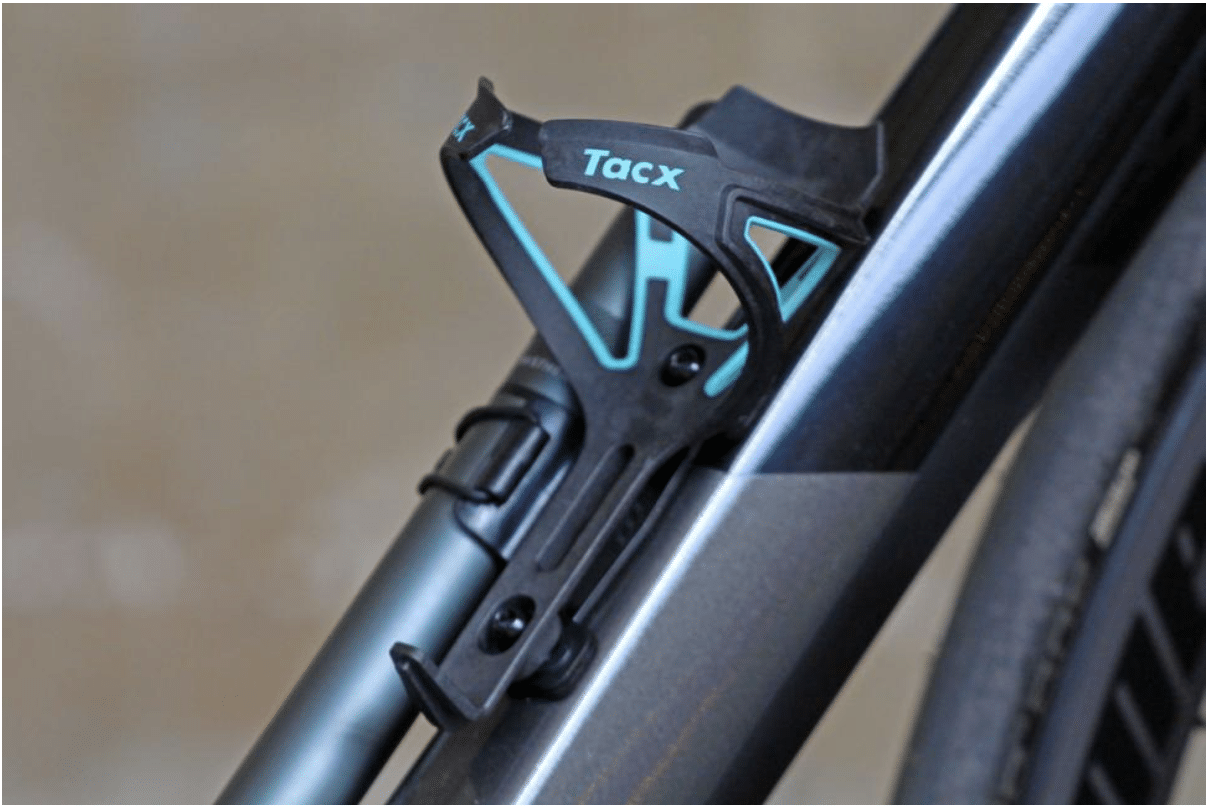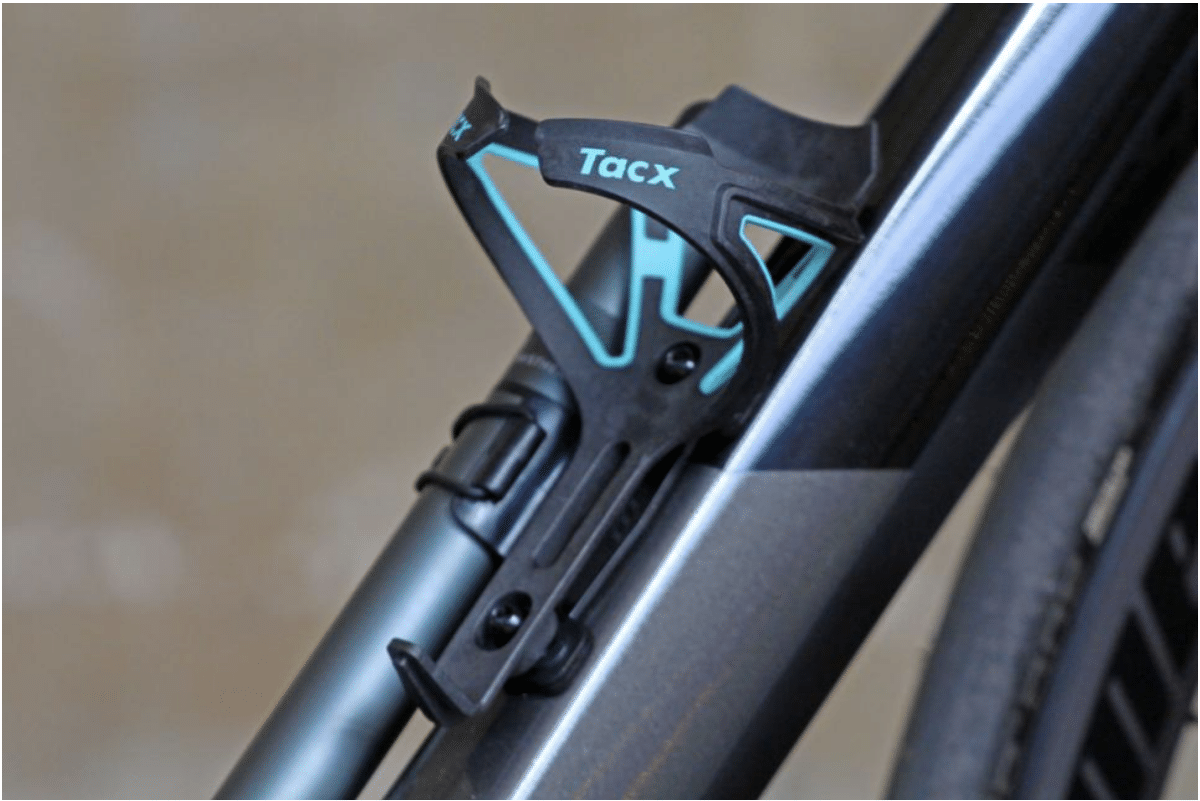 Pros
Lightweight
Nine colours available
Price: £16
Weight: 30g
This bike bottle cage has a surprisingly decent price considering that it is made with a carbon shell and glass-fibre core, that keeps the weight of this cage down while not sacrificing any durability.
The bottle cage has quite a minimalist design and comes in 20 two-tone, black-and-colour designs and are all available in a gloss or matt finish. So overall, this bottle cage is elegant, effective, tough, light and has a great value for your money, what is there not to like.
Birzman Uncage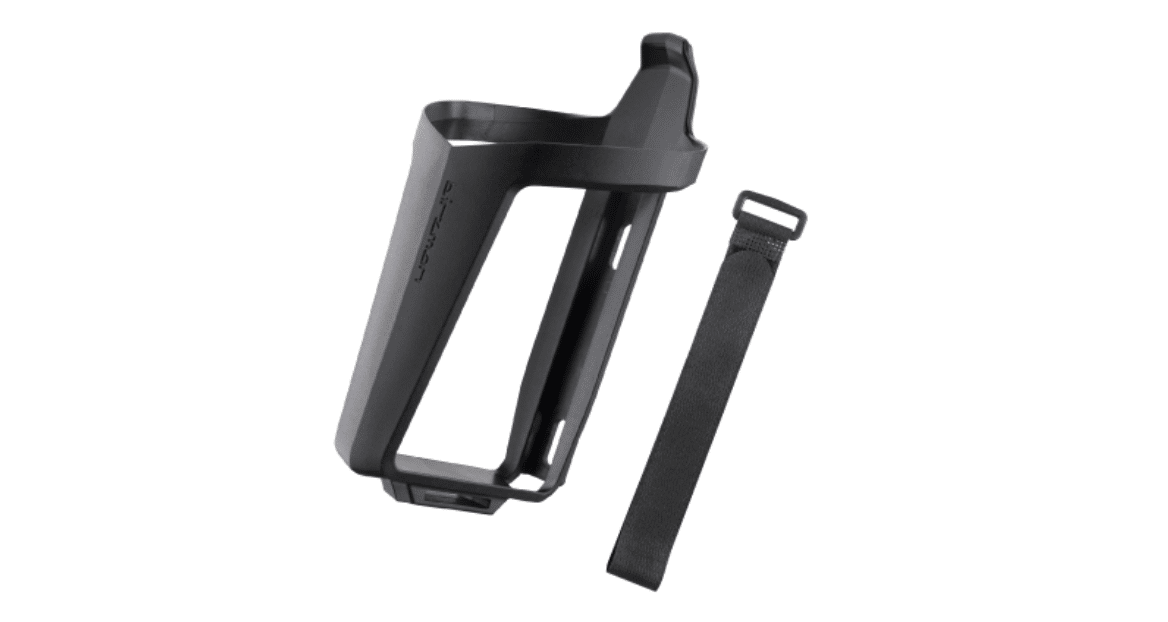 Pros
Fits on bikes with little space in the vertical tube
Robust
Price: £9
Weight: 41g
This bottle cage, designed and manufactured by Brizman is a tough 41g cage, with an attractive design that's made from a high-polymer material.
To ensure that you are able to get this cage fitted onto your bike easily with no problems they have used a generous amount of bolt slots. Thanks to these generous bolt slots not only is the cage more easily fitted by it also provides great rigidity but still gives you enough flex whilst you're out taking the daily abuse from the rough terrain you may be riding.
This cage also has a really great way to let you know that your bottle has securely been fastened into place, thanks to a solid click that you'll hear. The bottle cage makes use of some great angled edges that will guide any type of bottle into place very smoothly and thanks to the two internal ridges, the cage will keep a reassuringly firm hold on your bottle.
Elite Vico Carbon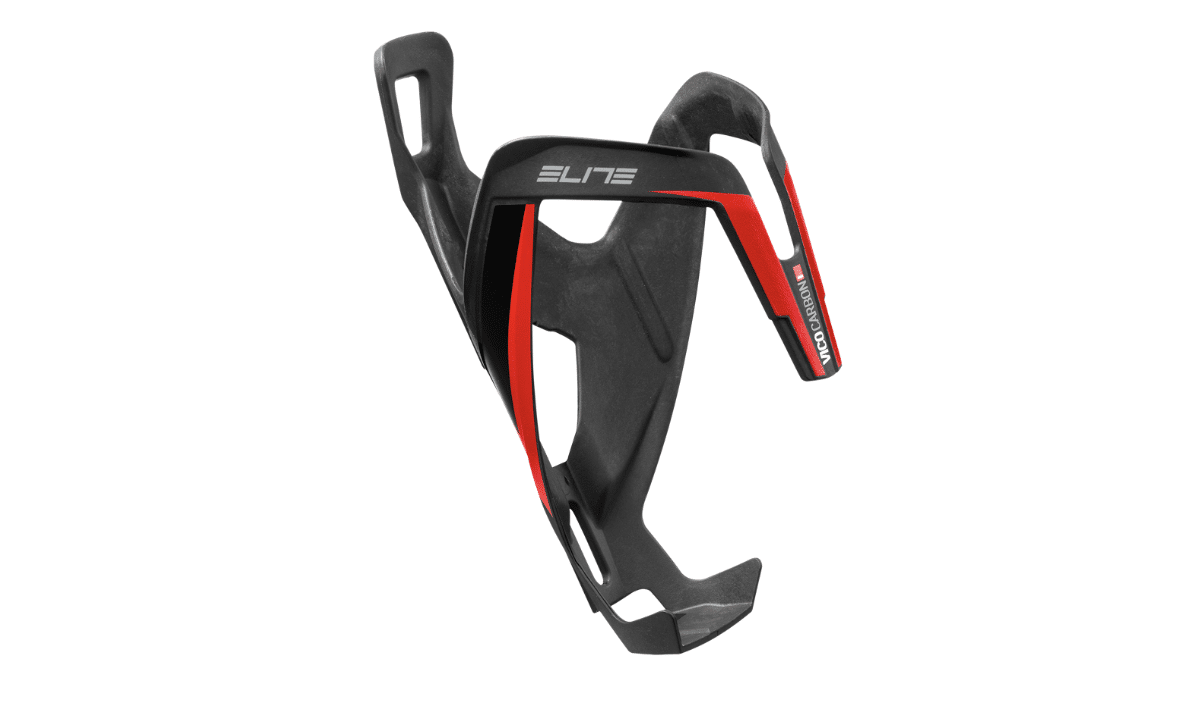 Pros
Made of carbon
Relatively lightweight
Price: £28,99
Weight: 27,9g
If you have a carbon frame on your bike then these bottle cages will fit right in with its design, thanks to its angular shapes as well as the matt finish.
This bottle cage will be able to easily support a 500ml bottle but if you use anything that is heavier than 750ml then it will be a bit shakier than when you compare it to other cages out there.
A huge benefit to having this bottle cage is that it has a slotted back so that you will actually get 15mm of adjustability, which means that you could even find space on your frame to fit two bottle cages.
Overall the Elite Vico Carbon is a great bottle cage with a distinct look and has been priced pretty well relative to other bottle cages with a carbon construction.
Fabric Gripper cage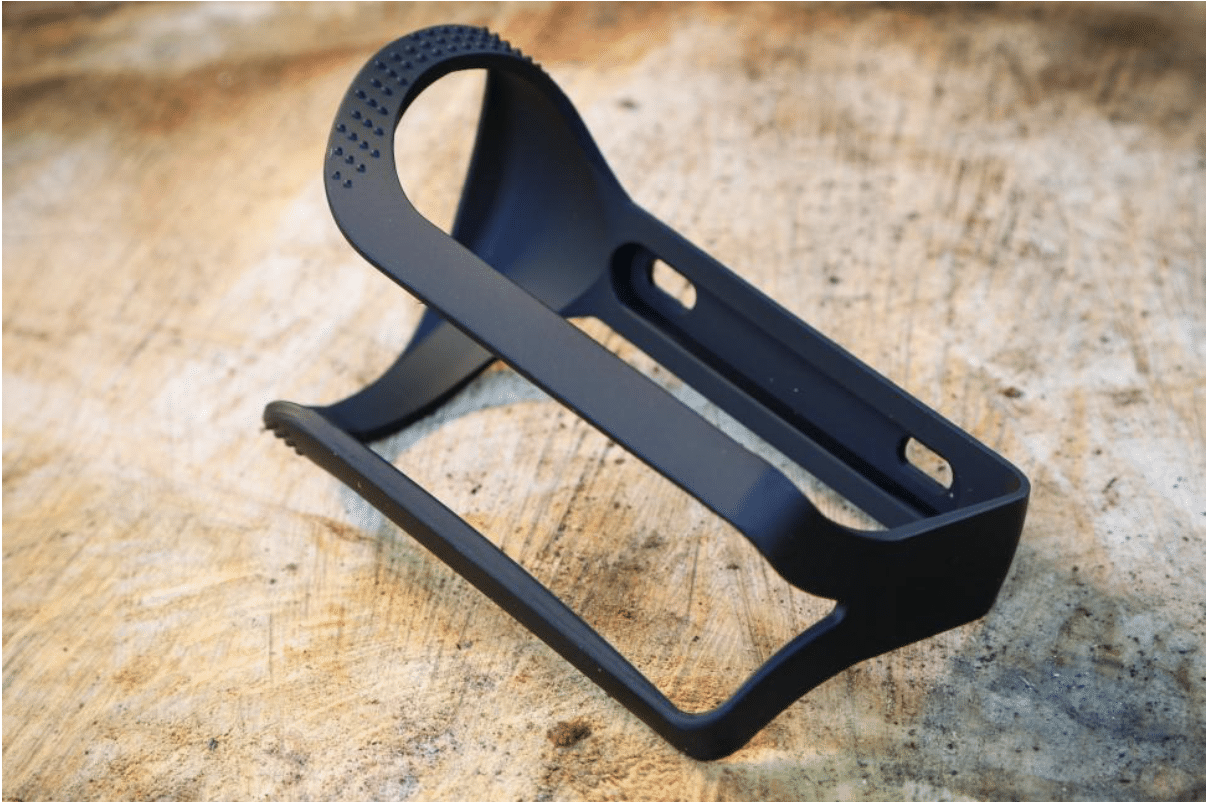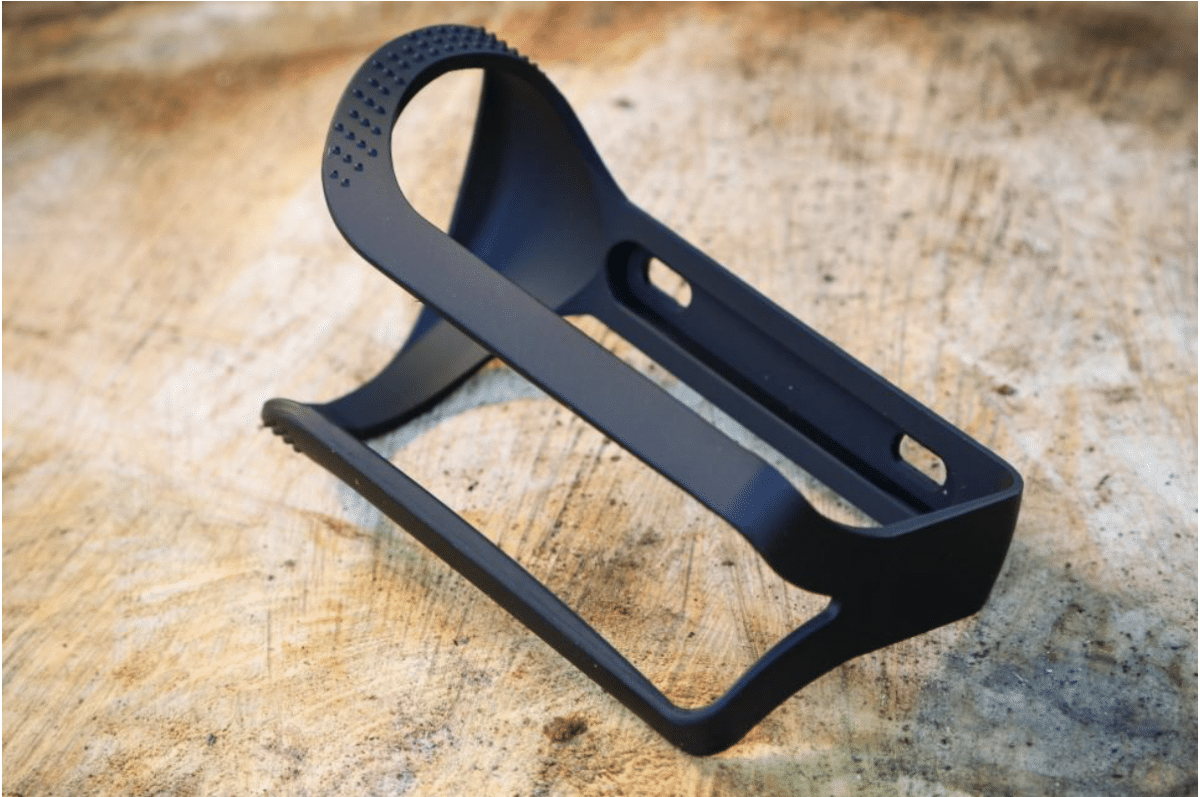 Pros
Holds onto shallow-necked bottles well
Lighweight
Cons
Slightly more expensive than other rivals
Price: £15
Weight: 38g
Fabric has created a nylon bottle cage called the Gripper, which comes in four different colours, is durable and has been fibre-reinforced. Just like the Elite Vico Carbon bottle cage, this one also has generous bolt slots that make fitting the cage a lot easier. The bottle cage is also impressively strong, considering that it only comes in weighing 38 grams.
The design that the bottle has is a smart one, where it has retaining arms that wrap around the bottle high up and then continue down the cage separately till they eventually join at the base, to create a Y-shape.
Thanks to its design and the material it's made from, the bottle cage is relatively flexible, which will definitely help you when it comes to bottle insertion. Although this cage does hold every bottle quite well, it is the Fabric and Specialized bottles that it will manage to hold the best.
Final Words
So, there you have some of the best bottle cages that you can get, and a large variety too. Hopefully you are able to find one that catches your eye and end up purchasing because it is very important to stay hydrated during your rides, and what better way to store your water bottle than with an actual water bottle cage.