A great set of bike lights should be one of the first accessories that you purchase for your bike. As you probably already know, cycling lights are essential for cycling during the night, or anytime that you experience poor visibility.
In some places, such as the United Kingdom, it is actually a legal requirement to have lights fitted onto your bike if you are to do any cycling after sunset, but some riders also use them during the day time, especially during the winter periods to increase their visibility to the other road users out there.
However, just like with most bike accessories out there, there are loads of different brands to choose from, which will offer you countless options, making it quite a challenging task to try and figure out exactly which bike lights may be best suited to your needs. So for those people struggling, this article has some of the best light sets that you can get your hands on out there, hopefully one of them catches your eye and will be perfect for your riding needs. 
Bontrager Ion Pro RT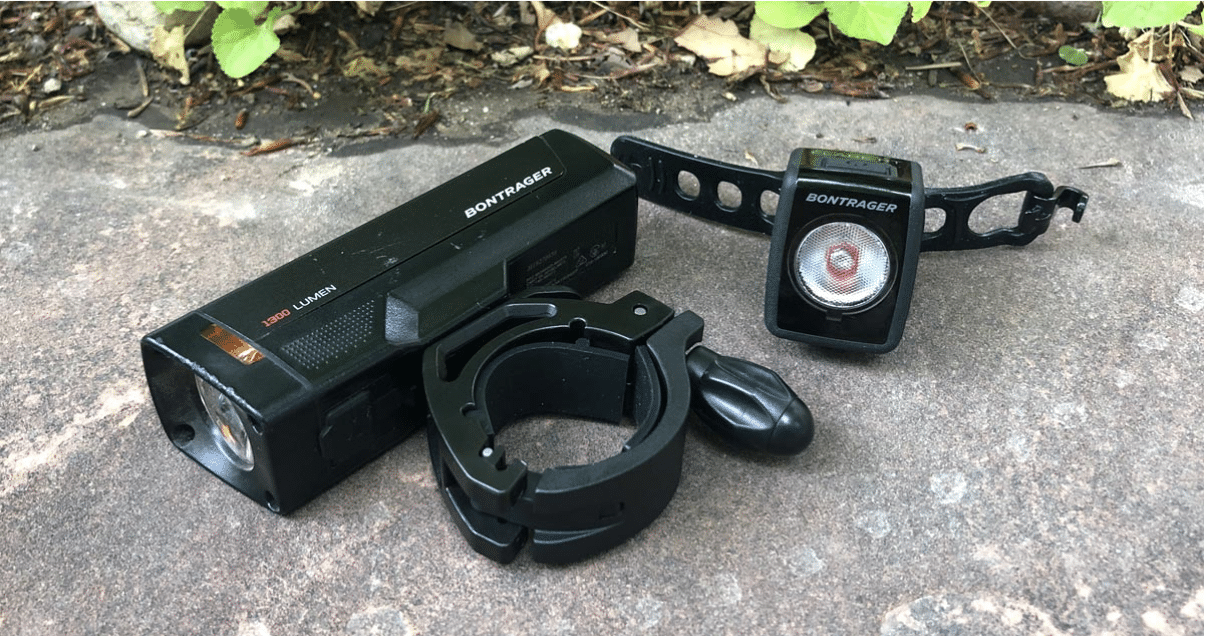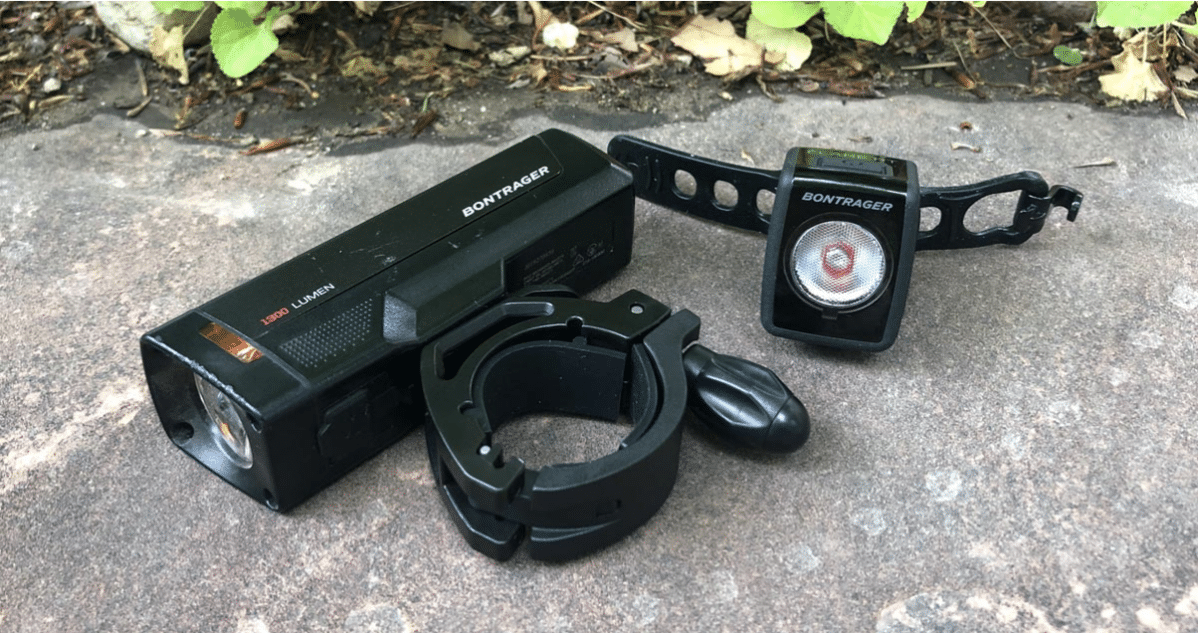 | | |
| --- | --- |
| Specs | |
| Max Output | 1,300 lumens |
| Battery Life (On max power) | 1.5 hours |
| Price | £100 |
Pros
Beam is high quality
Powerful
This bike light by Bontrager manages to find an amazing balance between having quite a high lumen output and still keeping quite a consistent and pleasingly coloured and well-focus beam pattern from its bulb.
You'll find that the Bontrager Ion Pro RT is really easy to use and it also has some great Bluetooth integration, which actually allows you to control the light using a Garmin or Di shifter, although this isn't the most useful in real-world situations.
The quality of the actual light itself is one of the things that sticks out the most with this bike light so with this amazing consideration to detail, it's really just its lack of any lateral adjustment that makes people turn away from purchasing it. However, this truly is a pretty minor inconvenience for such an incredibly well-specified and designed bike light.
Lezyne Hecto Drive 500XL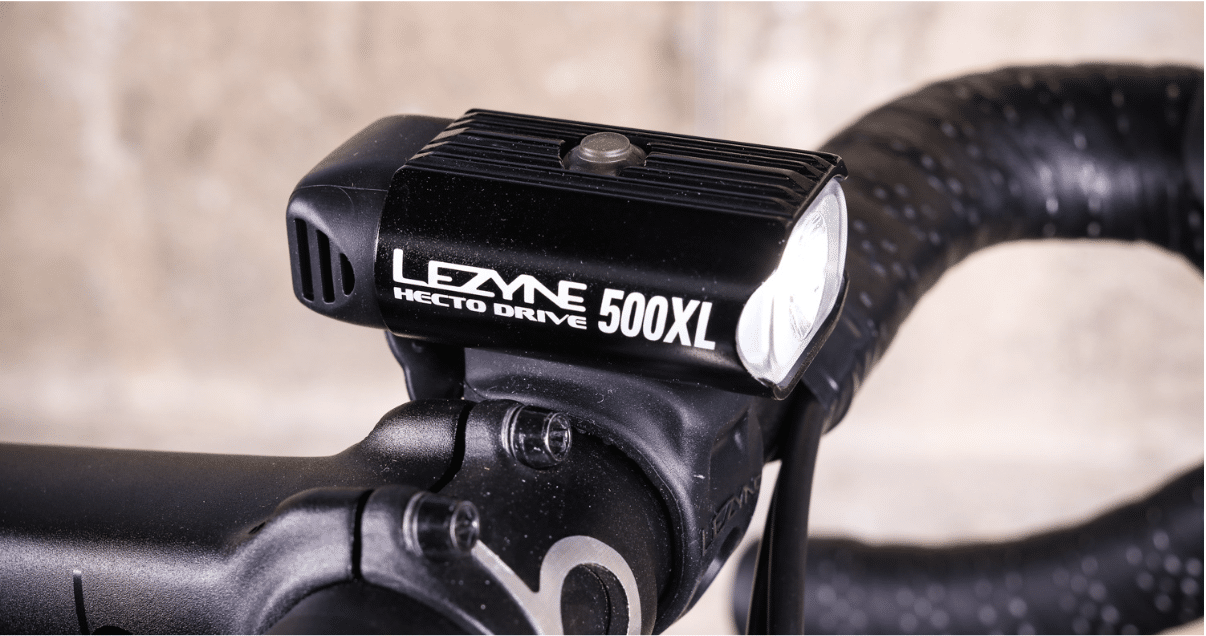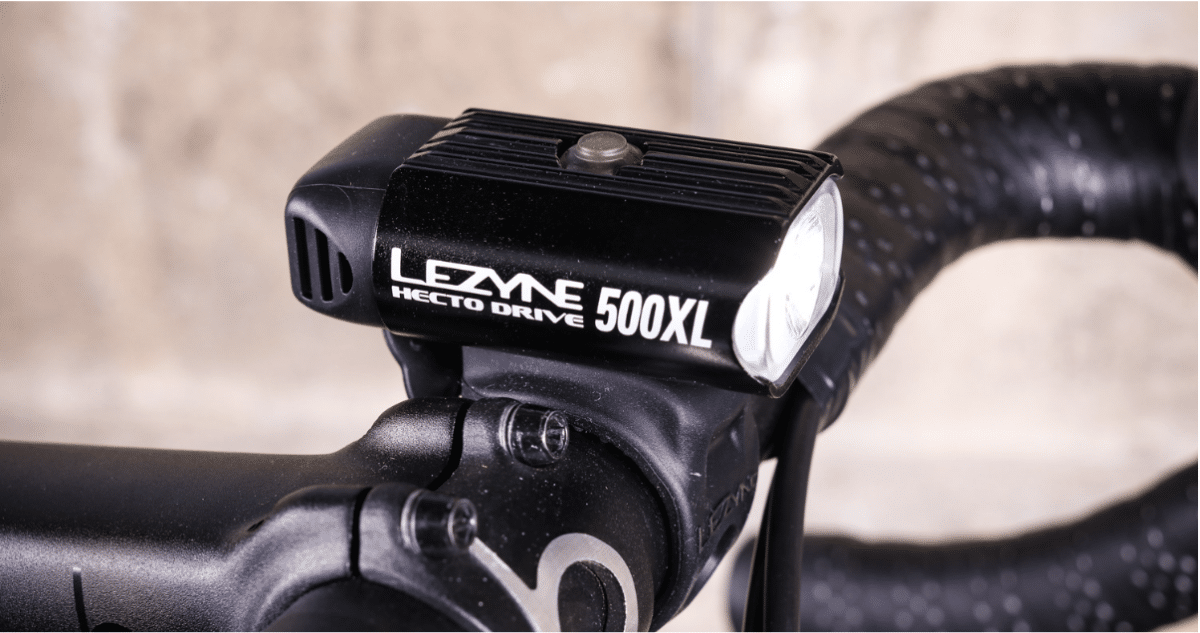 | | |
| --- | --- |
| Specs | |
| Max Output | 500 lumens |
| Battery Life (On max power) | 1 hour |
| Price | £40 |
Pros
Eight various modes
Compact, with a simple mount
Cons
Not a lot of battery life
Light isn't powerful
Although this bike light doesn't have as powerful an output as the Bontrager light above, the Lezyne Hecto Drive 500XL's 500 lumens is definitely still enough for those keeping a decent pace on unlit bike paths. One of its biggest downsides to this bike light is that it only has one hour of run time, whilst on its maximum output, so this light is best used as just an urban light.
Although this may not have the longest running time, it does have quite a quick charge up time, and also stays in the mode in which you used it last, which is actually quite handy. This bike light also offers 8 various flashing and constant modes that you can choose to have. The Lezyne Hecto Drive 500XL has a compact design with a simple rubber band, which makes it easy to strap to your handlebar.
Exposure Strada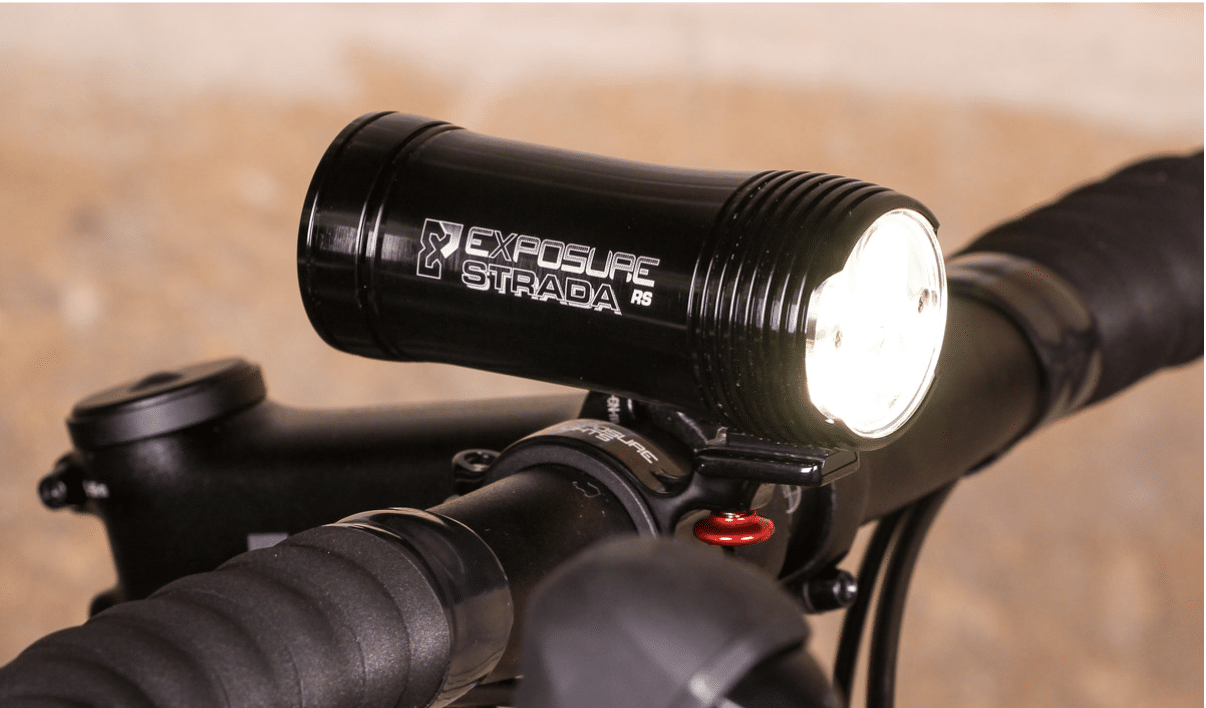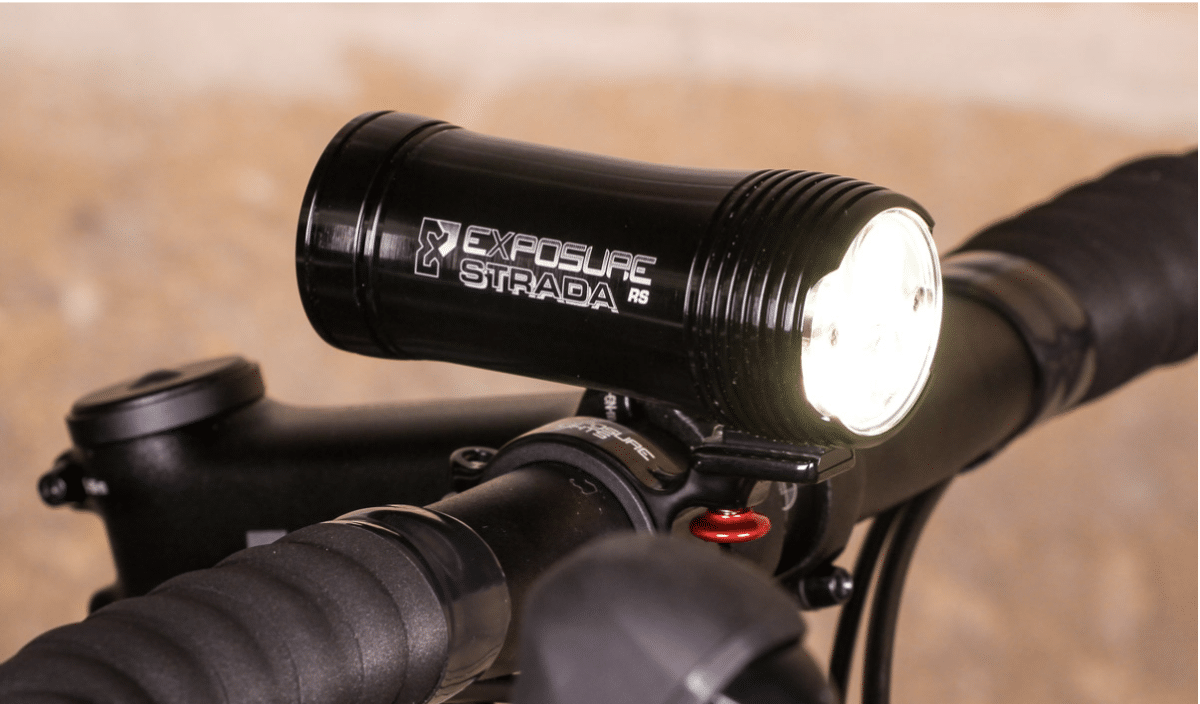 | | |
| --- | --- |
| Specs | |
| Max Output | 1,600 lumens |
| Battery Life (On max power) | 2 hour |
| Price | £335 |
Pros
Design is high-quality
Auto-sensing beam mode
Cons
Expensive
Programme selection is overcomplicated
The Exposure brand has been in the bike light market for quite some time now, producing some high-performance, high-tech lights in the UK. As each year passes, EXposure progresses and adds power as well as extra functionality with each year.
When it comes to Exposure's latest Strada SB AKTiv road light, the Mk11, they've really added some upgrades to it as it is now able to emit up to 1,600 lumens compared to the 1,200 lumens that it had as a maximum a few years ago. Other than the improved lumens of the light, it also has even more tech built into it, such as its optional detection of oncoming traffic, which is quite a useful feature, especially with such a high output, as it automatically dips the beam for this traffic. You're also able to wire in a remote from the bike light for bar-top controls if you so please.
This bike light also has an LED display located on the rear, which shows you its residual battery as well as its runtime. What's more is that this bike light is also able to detect if you have the light mounted below or above your handlebars, and then adjusts the beam pattern accordingly.
Halfords Advanced 1600 Lumen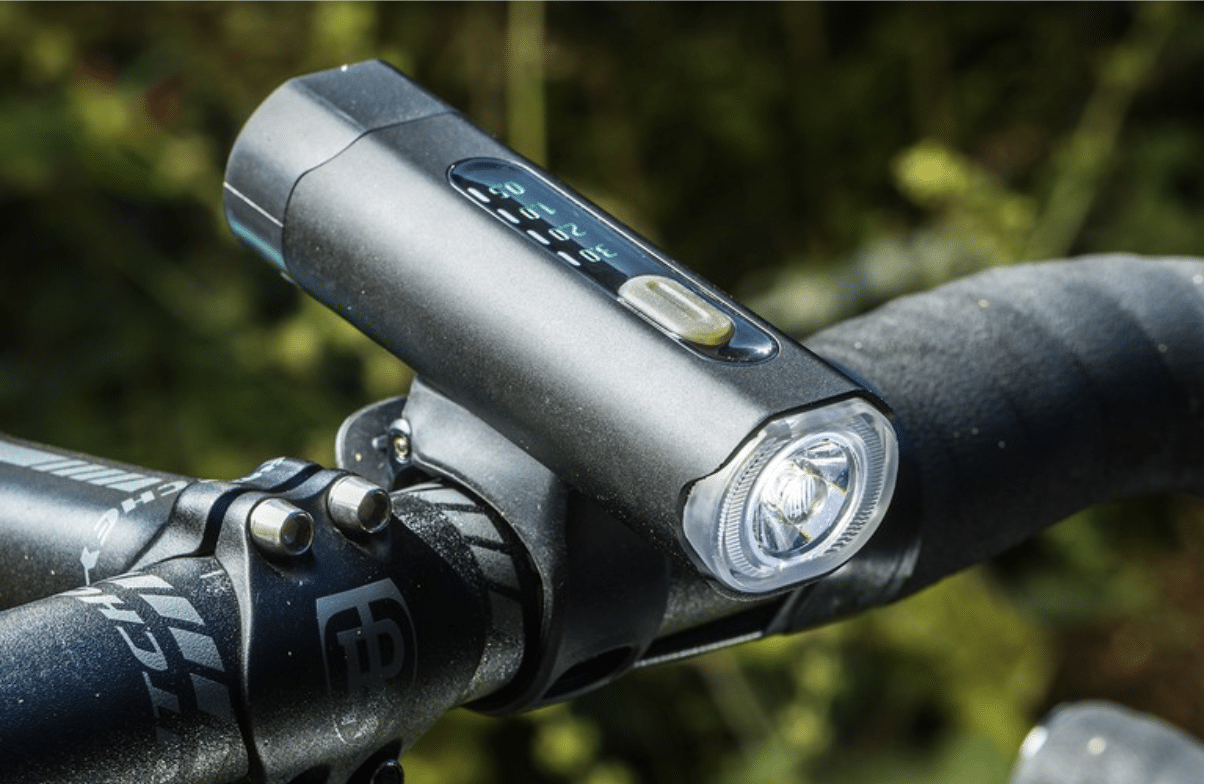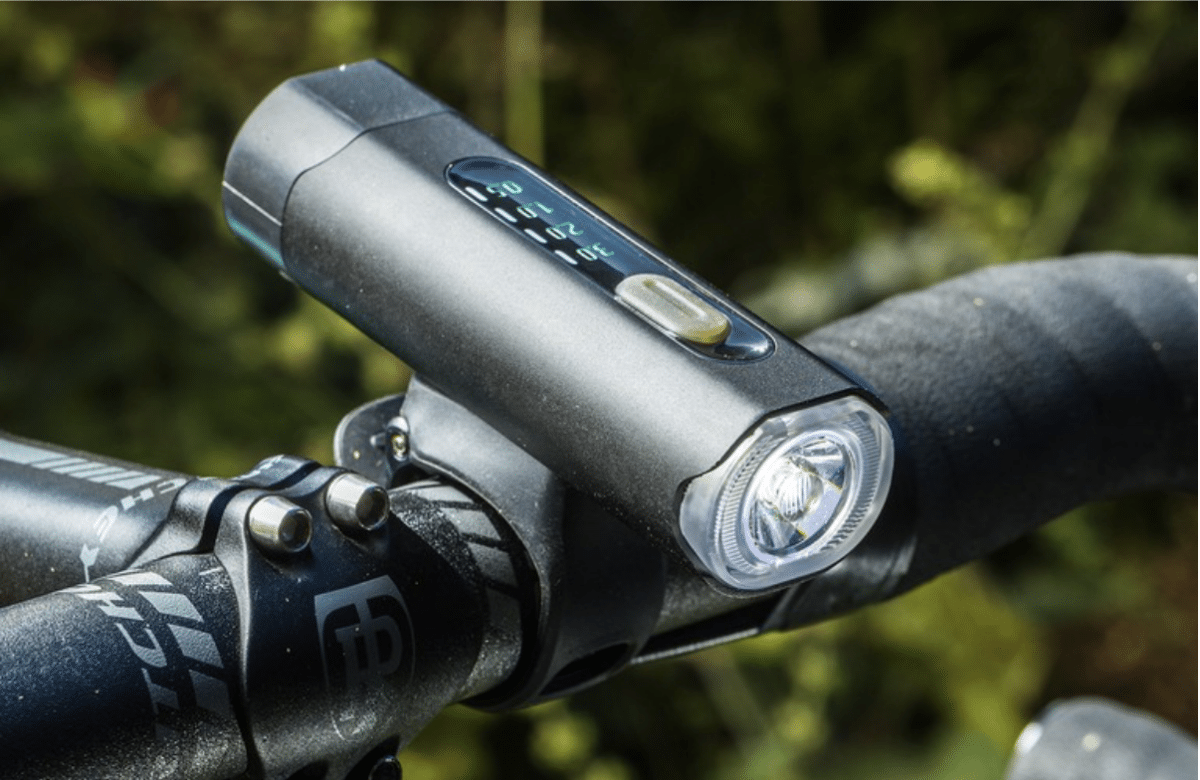 | | |
| --- | --- |
| Specs | |
| Max Output | 1,600 lumens |
| Battery Life (On max power) | 2 hour 10 minutes |
| Price | £43 |
Cons
Can be a little weak for those looking for a larger beam spread
This bike light by Halford is a really great basic all-in-one light that is able to offer not only a decent output but also a reasonable weight, all for a really attractive price. This bike light has a 6,400mAh capacity battery, which sends power to all three of its LEDs, which all emit quite a strong beam.
This bike light has quite a cool feature, called intelligent power bar, which basically shows you exactly how much battery life you can get out of your light in the mode that you are currently using it in. When you have your Halford Advanced 1600 Lumens set at low power levels, the light will automatically switch itself into a power-saving flash mode so that you can get home safely, without running out of juice on the way.
If you are planning on being out for long periods of time with your bike and are worried that your phone may die, you'll be happy to hear that this light can also act as a power bank to charge up your electronic device on the move, because of its USB port located at the rear of the light.
Knog PWR Road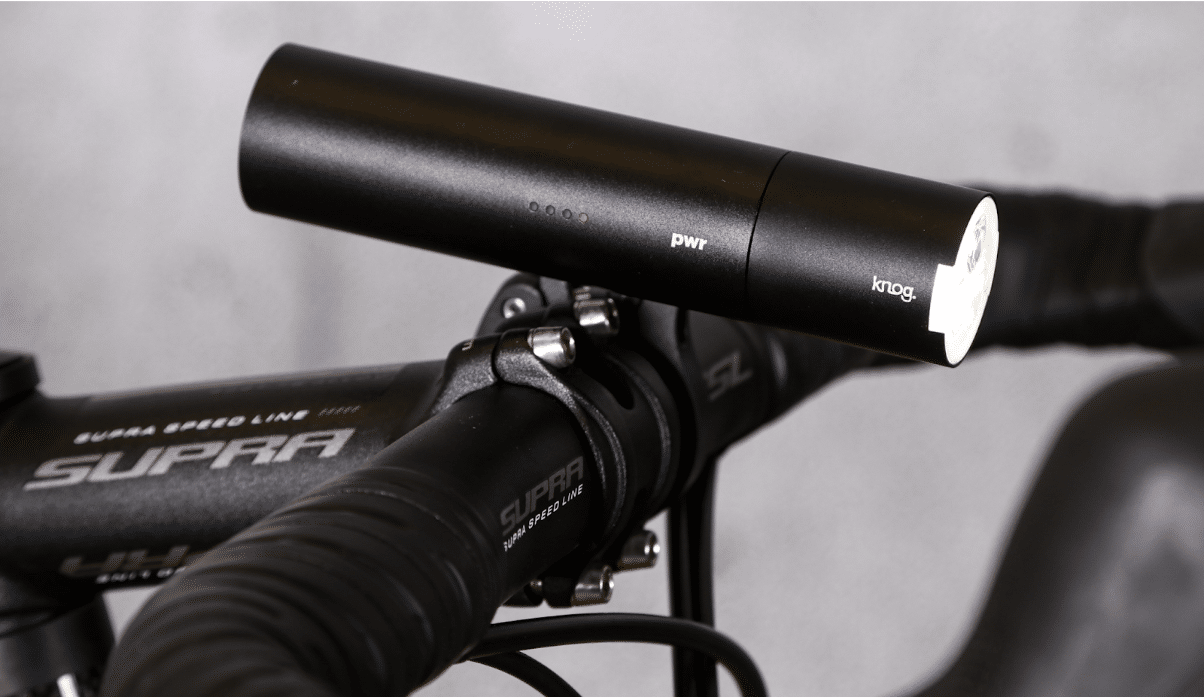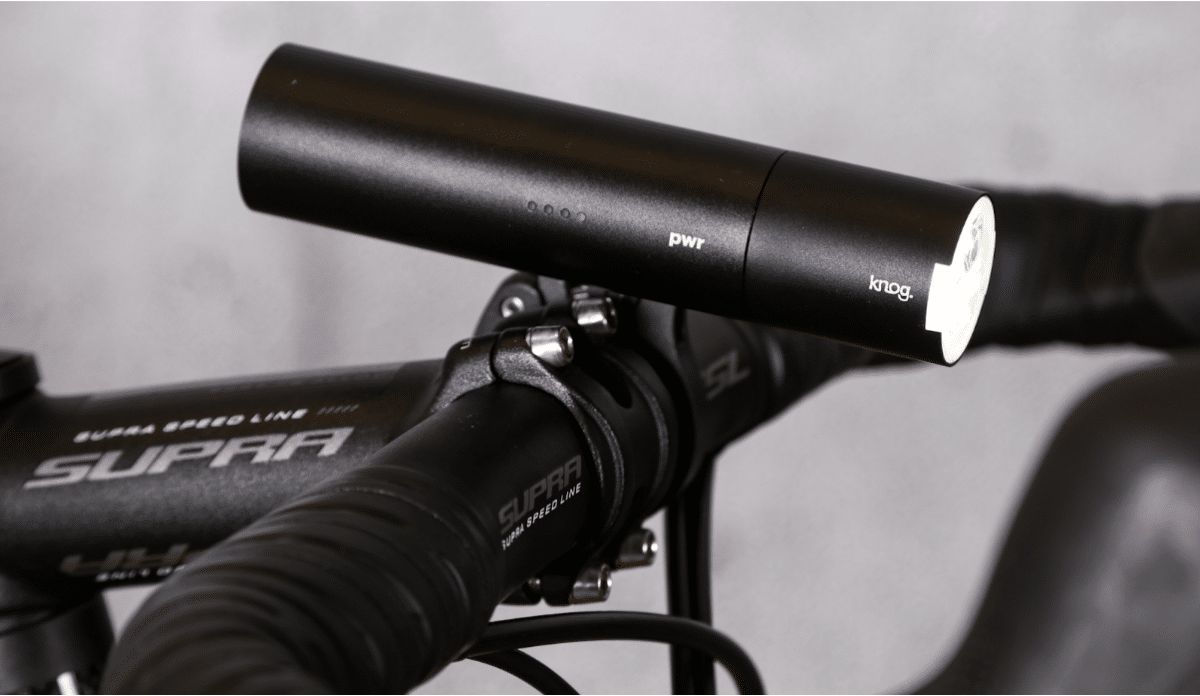 | | |
| --- | --- |
| Specs | |
| Max Output | 700 lumens |
| Battery Life (On max power) | 2 hour 20 minutes |
| Price | £85 |
Pros
Good beam quality
Easy to use
Cons
Doesn't have the best performance offroad
When Knog released their PWR system to the public, it got quite a lot of attention. This system that they came out with is based around a central power pack, which you are able to get in a variety of capacities.
Although, when you read the spec sheet of this road light and see that it is only capable of 700 lumens, you may be uninterested, but as soon as you see the quality of the actual beam shot, you'll definitely be captivated by it once again.
This road light comes with six different modes: Max, Mid, Stamina, Pulse, Strobe Flash and finally Eco Flash, which you'll be able to program by using the handy Knog ModeMaker app. Switching through these various modes manually, is extremely easy, thanks to the head that you just have to twist to scroll through the various settings available.
Overall, the Knog PWR Road light really is a well constructed and versatile light, that with the help from its power bank and beam options, makes it a great choice for those looking to do a bit of touring or multi-day rides where you may not have that many charging opportunities.
Final Words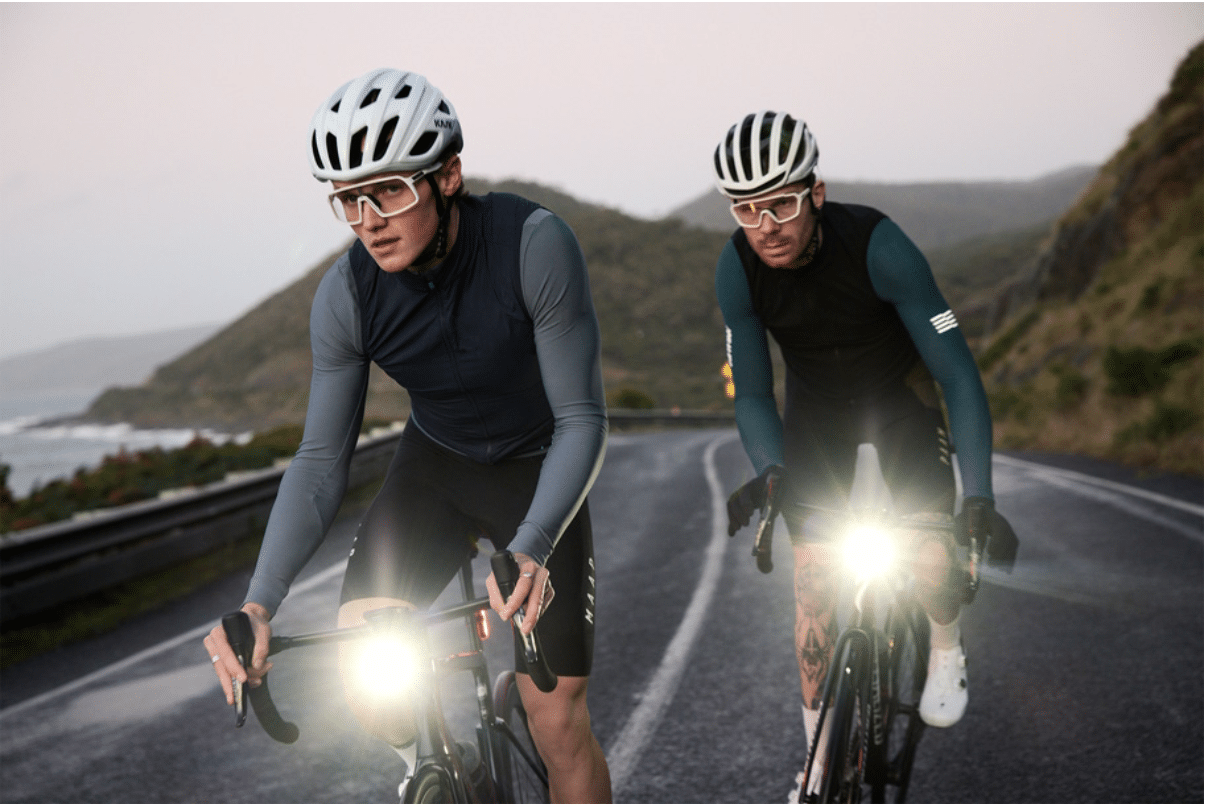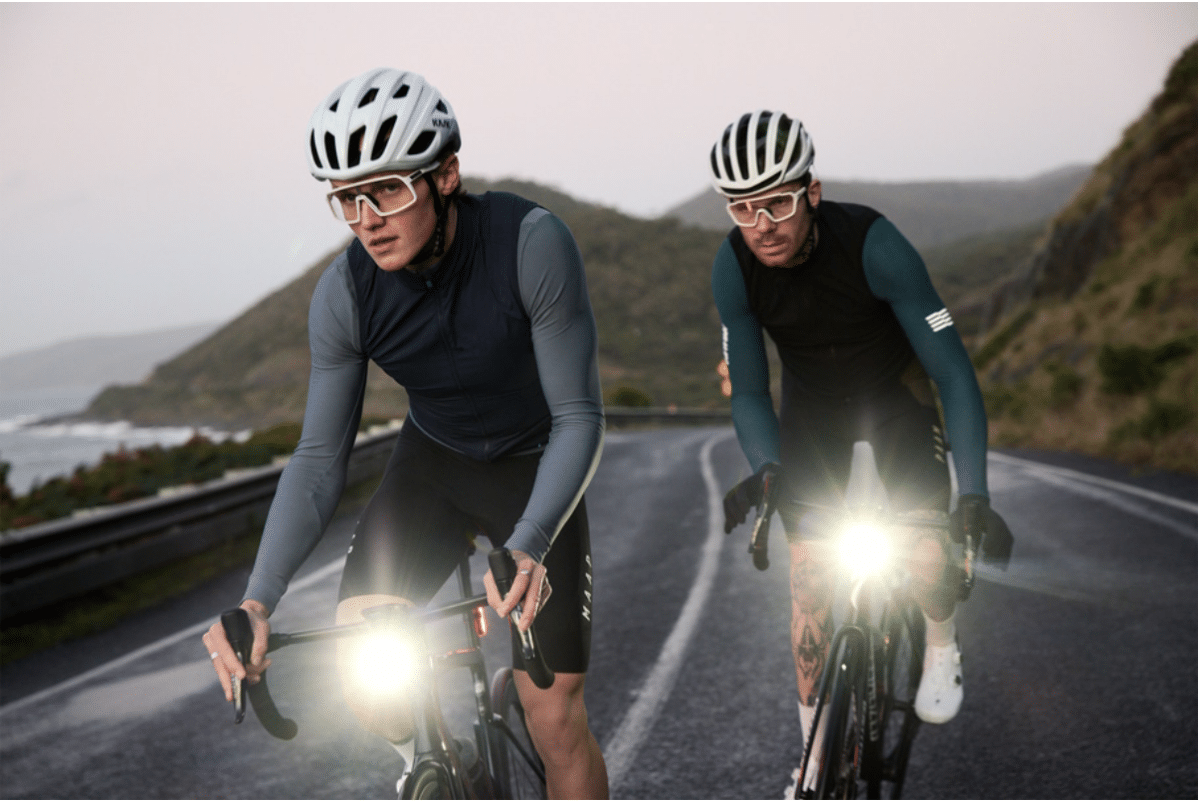 So, there you have some of the best road lights that can make some great additions to your bike setup, especially if you are someone who may be cycling in darkness quite often or just want some more visibility.