A bike box or bike bag is an incredibly important investment for anyone who is thinking of travelling with their bike because you definitely can't rely on others to look after your bike the way that you would.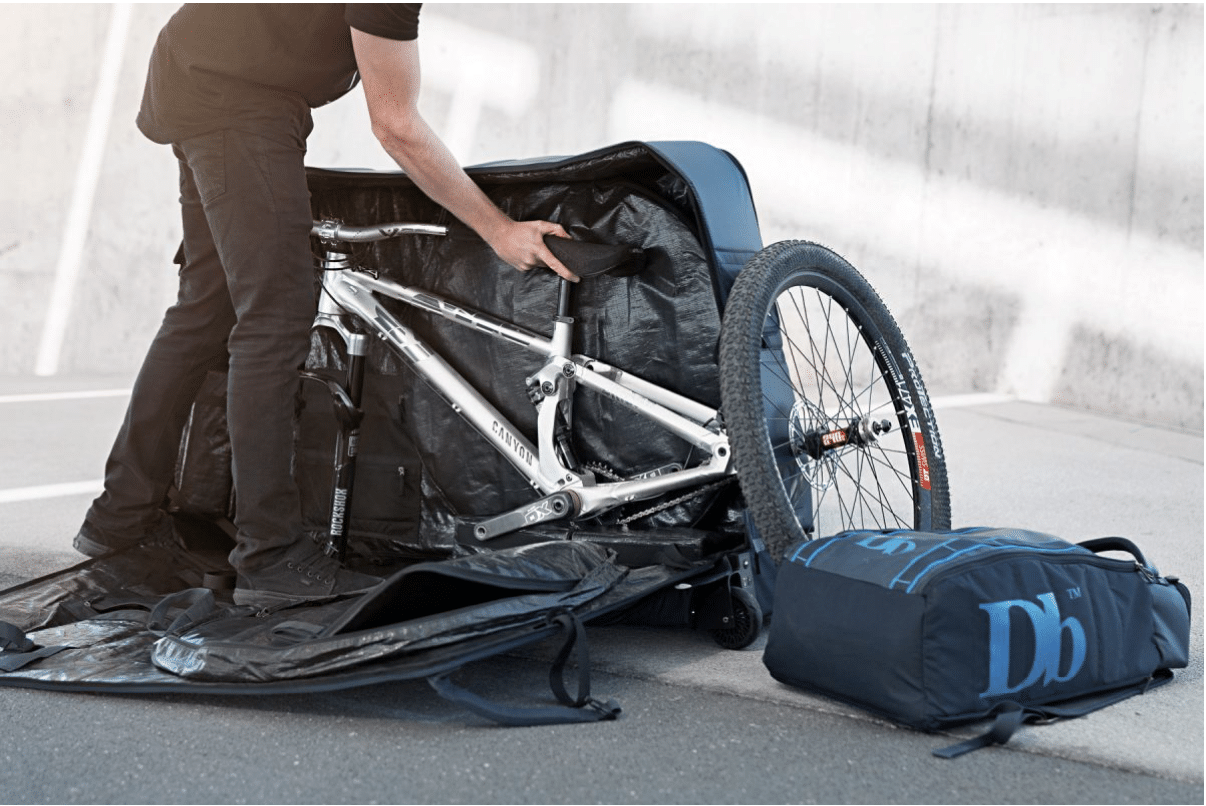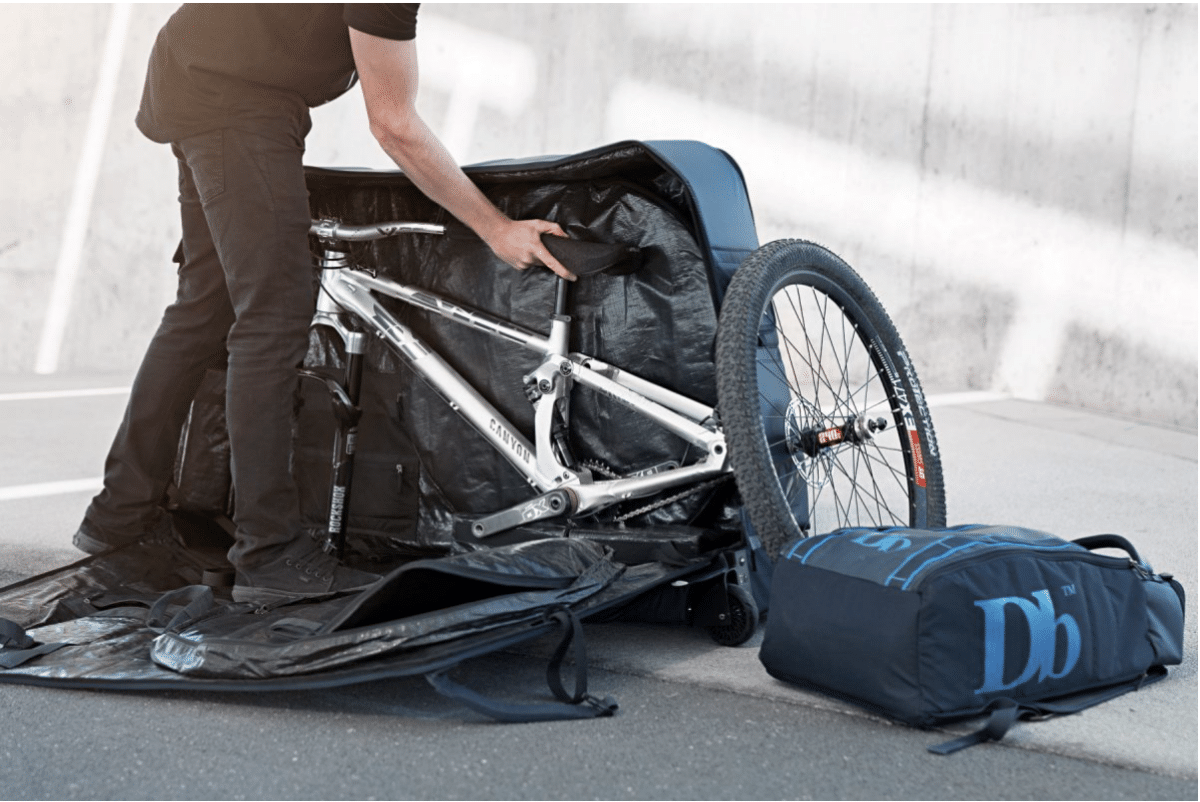 If you are travelling in the air then you'll definitely want to be able to store your bike in a protective case, because the baggage handlers have definitely not been known for their delicacy of movement. A lot of the time, when on a plane, your luggage will get flung around, dropped or stacked very high and you definitely don't want your bike, your pride and joy, to be treated like that with anything other than heavy-duty protection. 
Some people have tried to take their bikes abroad in soft bags or cardboard boxes but usually when they arrive at their destination something terrible has happened. Of course there is that small percent chance that you may be able to get away with it but do you really want to risk it, especially after investing so much money into your bike. At the end of the day the best bike bags and boxes for you may be expensive but chances are they won't be as expensive as your bike or your holiday that may get destroyed. So invest in something that will fit your needs perfectly and will be able to last you many years to come.
Hard vs soft bike cases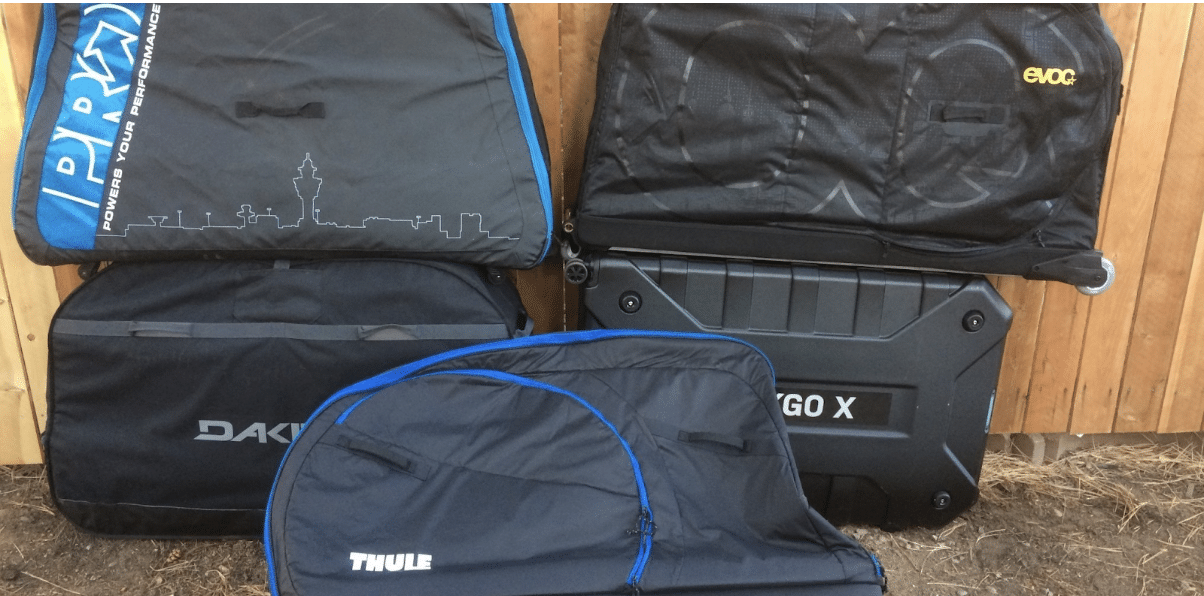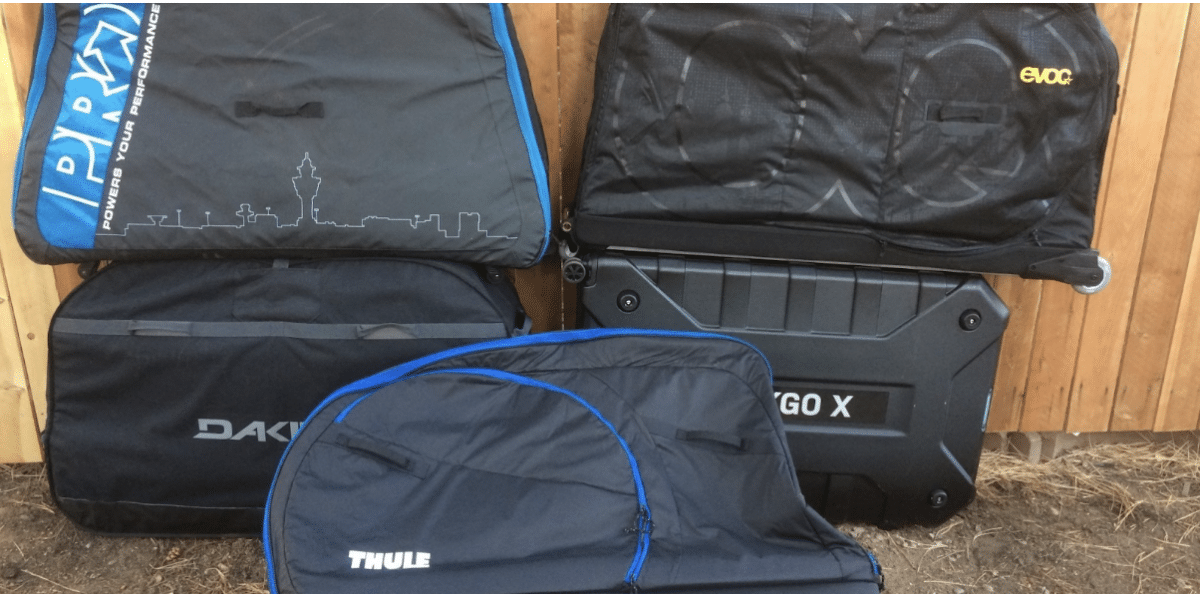 An important question that you will have to ask yourself when purchasing this protection case for your bike is whether you'll buy a soft or hard bike case.
When it comes to the soft, padded bike bags they are usually a lot lighter than hard cases, easy to store when they aren't being used because you'll be able to fold them up and they'll also protect your bike from any scratches and scrapes. A lot of the time these cases will also be cheaper than the more rigid hard boxes. Some of the more premium and protective soft bike cases will come with aluminium frames and rigid spacers for your bikes frame and fork dropouts to help further prevent damages.
Then next you have the option of going with a bike case that is made from semi-rigid polymers that offer a lot more impact strength than the soft cases are able to offer. These types of cases are also usually lighter than a rigid bike box and heavier than a soft box.
Lastly you'll have the bike boxes that have rigid walls that are able to provide you with the most amount of protection you can get, however with this added protection they also become the heaviest and most expensive options on the market right now.
So, there are a lot of different types of builds when it comes to the bike cases and it will be your job to find a sweet spot and decide what is most important to you, whether it be weight, price or protection and then pick the correct choice that will be able to fit your needs the best.
Do you need a bike box with wheels?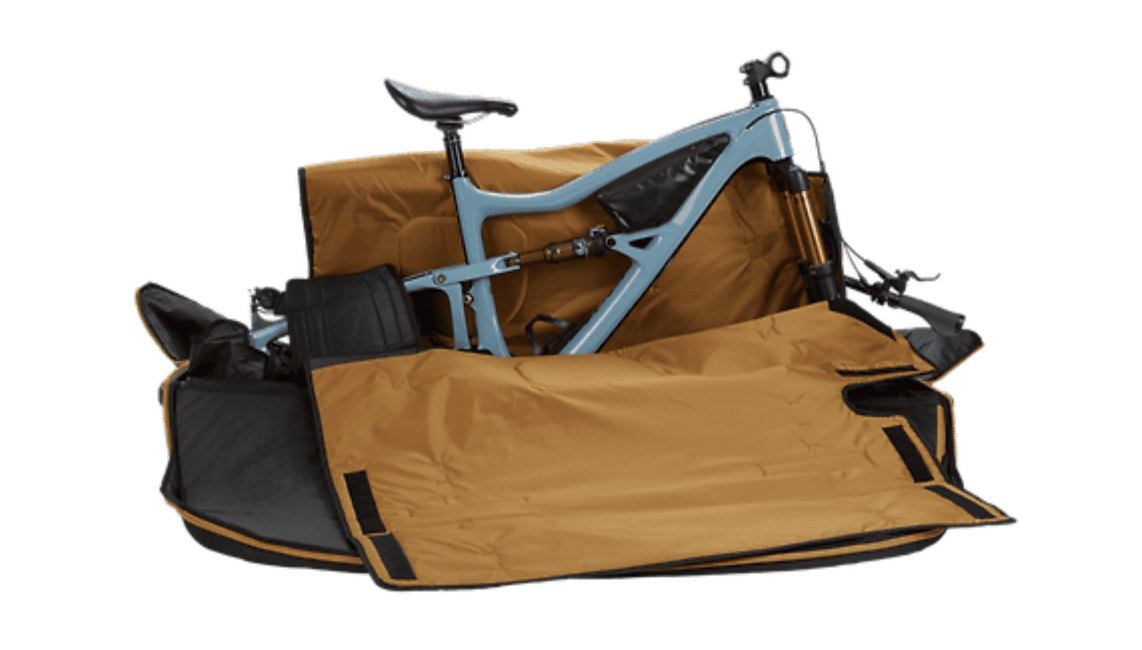 Most bike cases out on the market right now all come with wheels that will basically allow you to pull or push them to and from a car, around the airport, or wherever is needed, which is definitely important because without these wheels it would be a lot harder carrying these bike cases anywhere.
Although most bike cases have wheels, not all of them have the same design. Some wheels have been designed in a way such that they are actually recessed into the base of the box, which as a result means they're less vulnerable to breaking off in transit. You can also get wheels that can be easily replaced after anything happens to them, which is definitely an advantage, because instead of going out and buying a whole new bike bag or box you'll just need a new set of wheels or hopefully even just a single wheel.
Another thing that is important when it comes to the transportation of bags is a carrying handle or strap. You definitely won't be able to drag your bike box or bag everywhere and when you get to places where you'll need to lift it up a flight of stairs or over some gravel then a carrying handle or strap could be your best friend. A shoulder strap specifically will do a lot of good because you'll save your arms from doing all the hard work of carrying your bag.
Does your bike box or bag need to be large?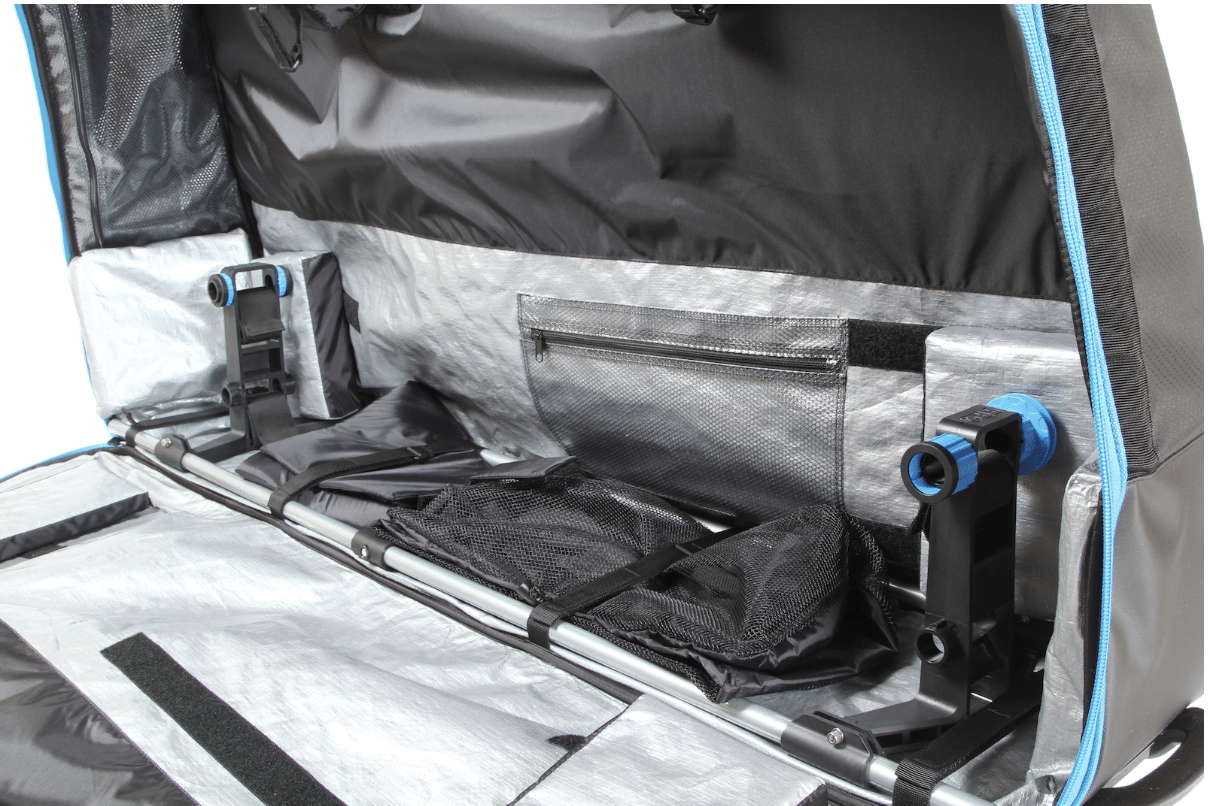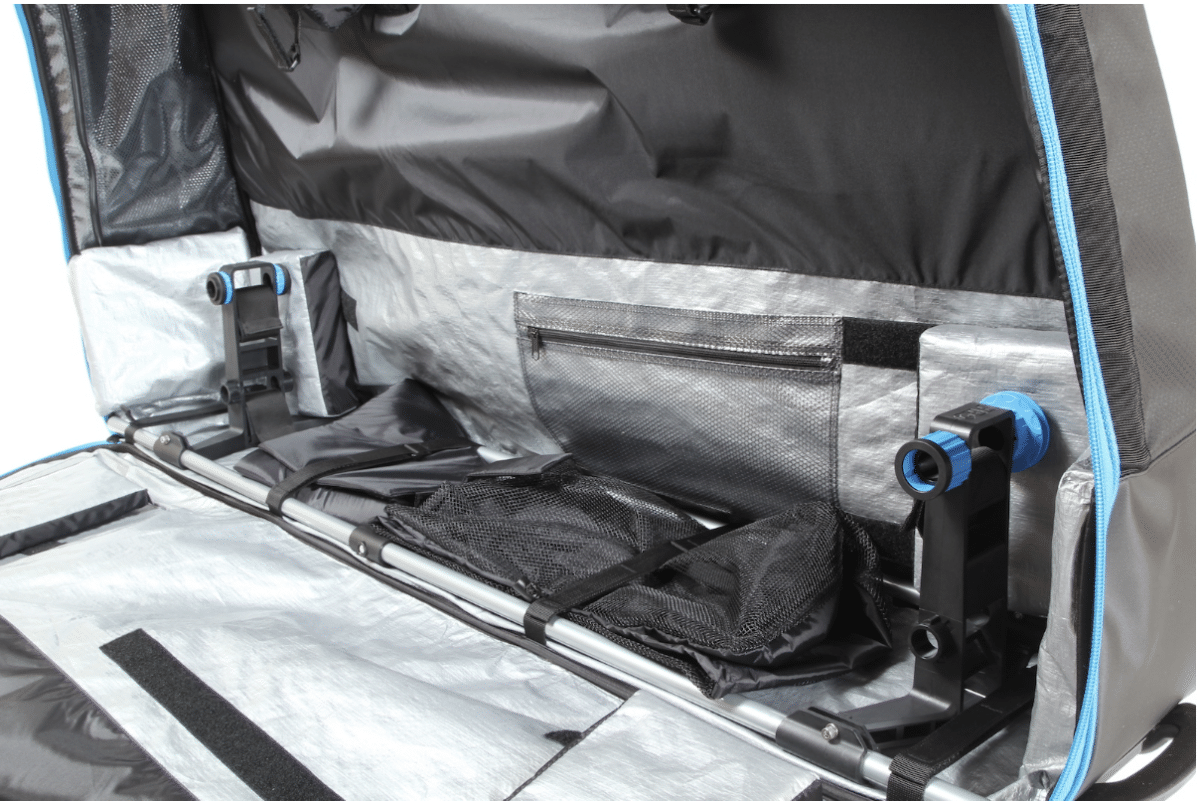 You should always be certain that the bike case that you do eventually choose is able to fit your bike easily. If you are someone who has a 56cm road bike with a normal seatpost then you'll probably not encounter any problems, but if you are someone with quite a large frame that has integrated seat posts, which is an extended seat tube instead of a separate seat post, or if you have a full-suspension mountain bike then things may get a bit more complicated for you.
So, the first thing that you will have to do is check your minimum dimensions that you will need before you invest in any type of bike case and make sure to always leave a little extra wiggle room. One thing that you don't want to do when packing your bike is remove every component and use loads of force to get your bike into a box. International travel is definitely a stressful thing on its own so you don't want to add in extra stress like packing your bike.
Most bike cases will even further have space, between the frame tubes, where you'll be able to fit other stuff inside of. You'll have to remember that using these spaces and adding more objects will also impact your overall weight, which could lead to some problems if you are planning on flying with it. It'll also be important to double check the rules that your airline has because some airlines actually forbid you to place anything in your bike bag that isn't your bike.
Another thing to keep in mind, when looking at the different size bike cases available, is to make sure that your bike bag or box will be able to fit in your car or public transport, because you'll need to be able to get the case to the airport in the first place. Usually if you are in a vehicle that can fold down its rear seats you shouldn't have a problem. Then lastly also remember that you'll need to also have a place to store your bike bag, which is pretty easy with soft cases because you can usually fold them up but with the hard-shelled ones it may be a bit more challenging.
The weight of your bike bag/box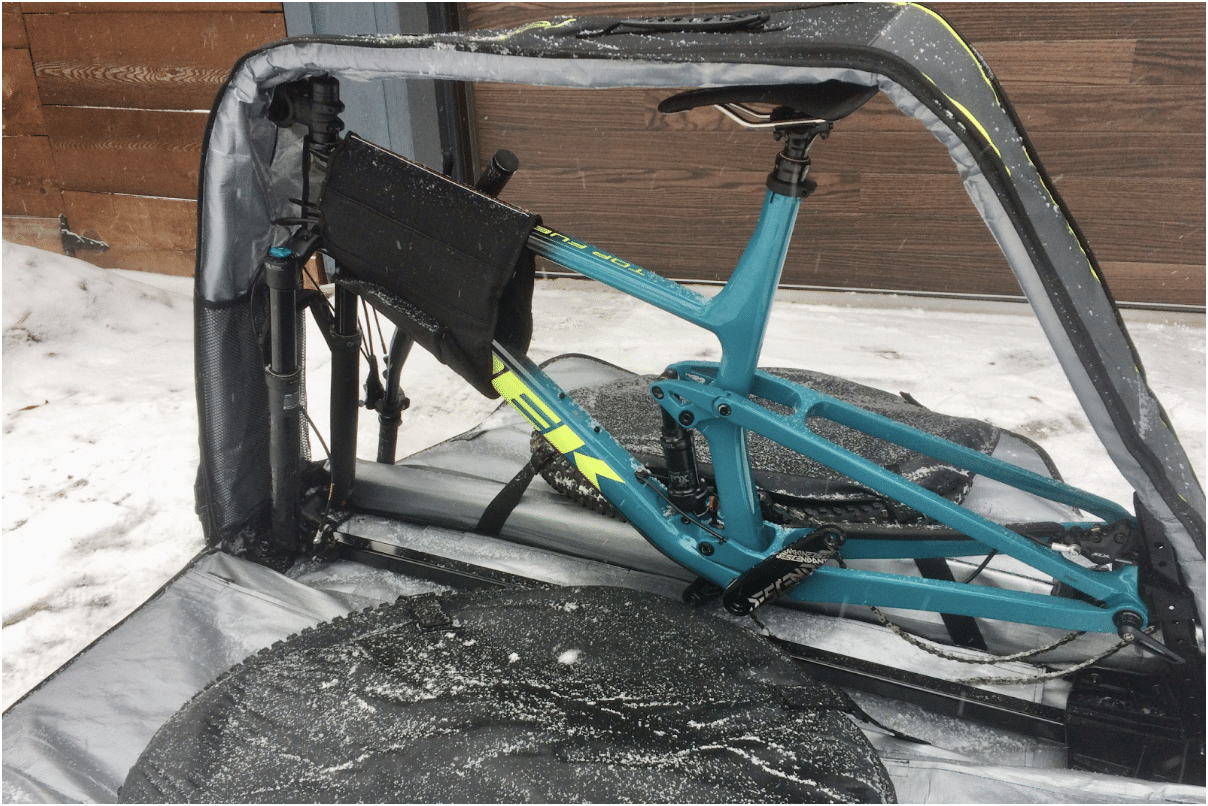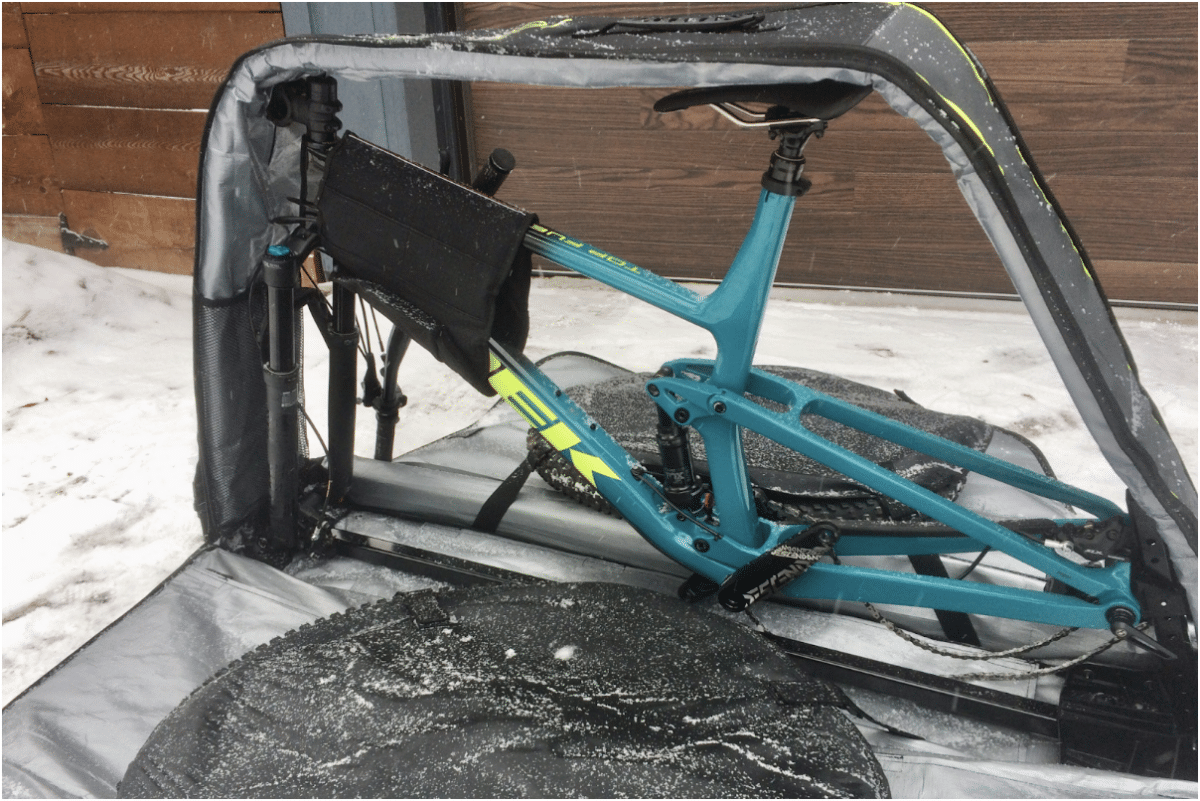 When it comes to the overall weight of your bike bag/box then there are a few things that you should consider. The first, and most obvious thing, that you'll need to consider is how easily you'll be able to move your big bag or box around when it is fully loaded.
The next thing you will need to check is what your airlines weight limits are, although most airlines should allow you to have a boxed up bike weighing up to around 30 kilos it is always a good idea to double check to be certain. British Airways for example states that if an item is over 23 kilos it may incur a heavy bag charge. So basically larger items, judged in dimensions rather than weight, such as a bike bag can be carried for an oversized bag charge.
Final Words
So there you have some beginner tips to picking out your first protective case for your bike. Remember that these boxes don't guarantee you against damage done to your bike so it may be a smart idea to get insurance that covers the value of your bike as well as an extra precautionary step.