You may think that a cycling jersey is just for looks when you are out riding on your bike but they are actually so much more than aesthetics. A good cycling jersey will be able to keep you warm when you are out in cold weather or cool when you are cycling in warm weather.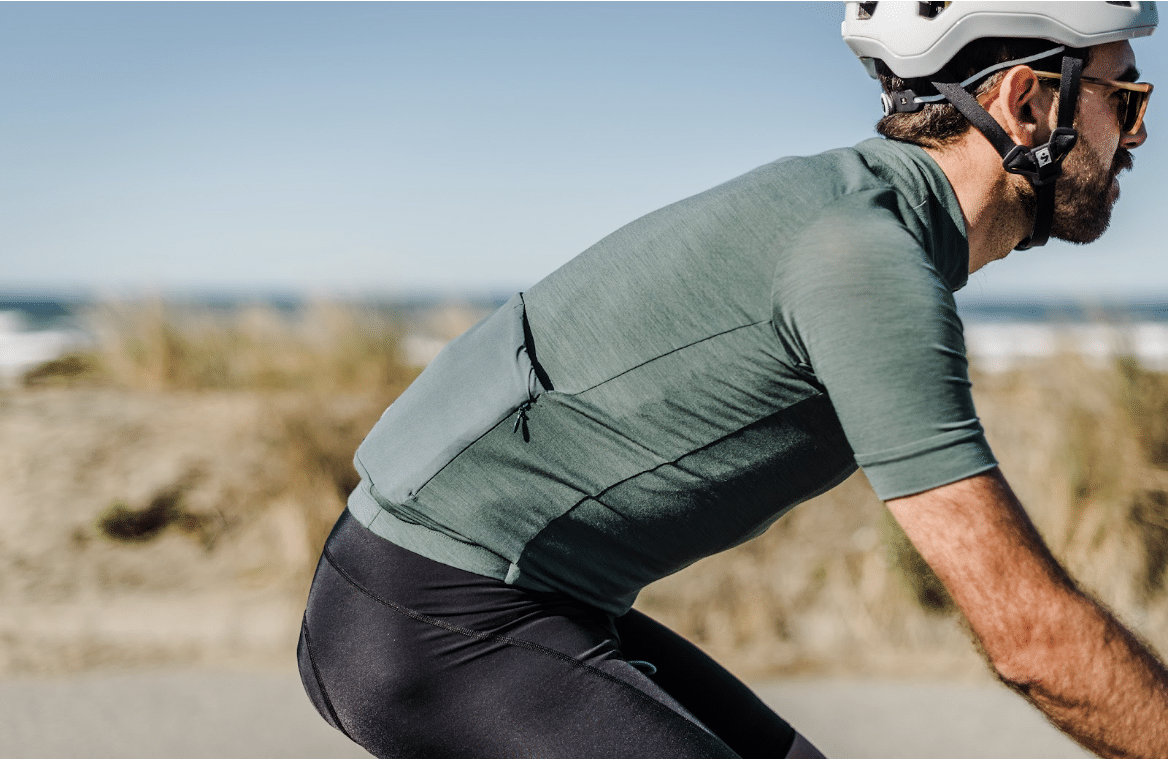 Essentially they will be used to make you as comfortable as possible during your rides in different environments. It is also extremely important to get the right fit for you when it comes to cycling jerseys because they will help exclude drafts and keep the sun off of you.
The Cut and Shape
The design of a cycling jersey is different to that of a regular t-shirt because a cycling jersey will normally have a longer back, shorter front, higher neck and sleeves that have been shaped to fit when you are out riding and reaching for the handlebars.
When it comes to how closely a cycling jersey should fit then there are quite a few variations and will differ, depending on what type of riding you'll be doing. For example, if you are going to be using a cycling jersey for racing then you will more likely use a very close fitting one because you won't want to have excess fabric flapping around in the wind whilst you're trying to go as fast as possible. So this type is usually called a 'race cut'.
Then if you aren't trying to be racing in your jersey you'll most likely be looking at more loose fitting jerseys and you should look out for the 'sport', 'city' or 'casual' designations.
Sizes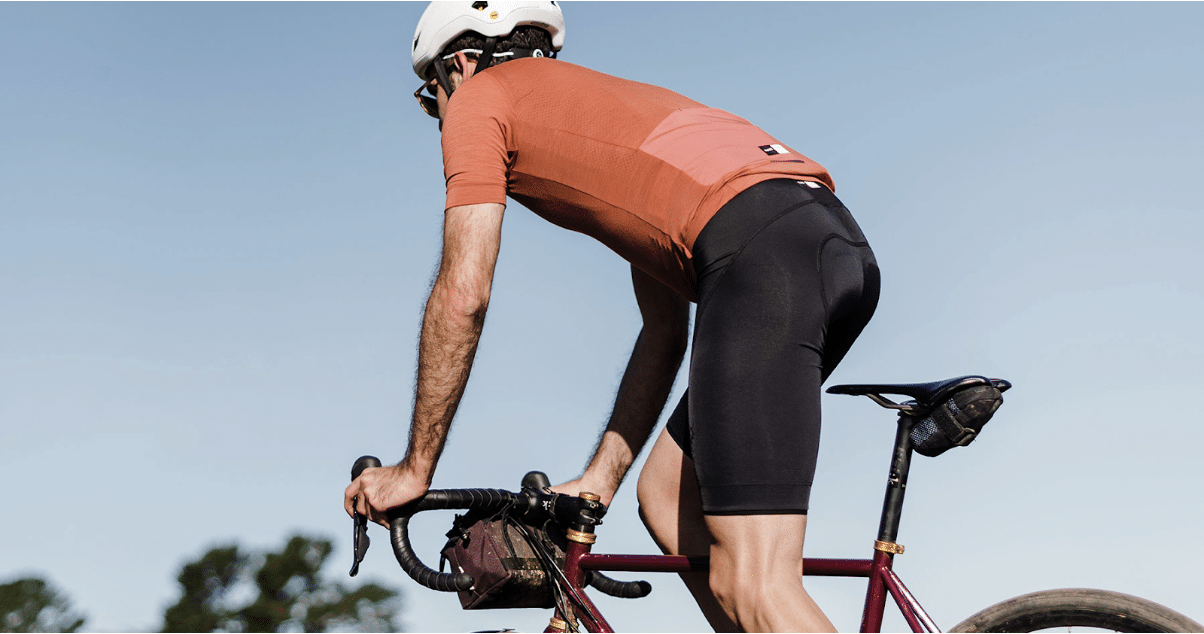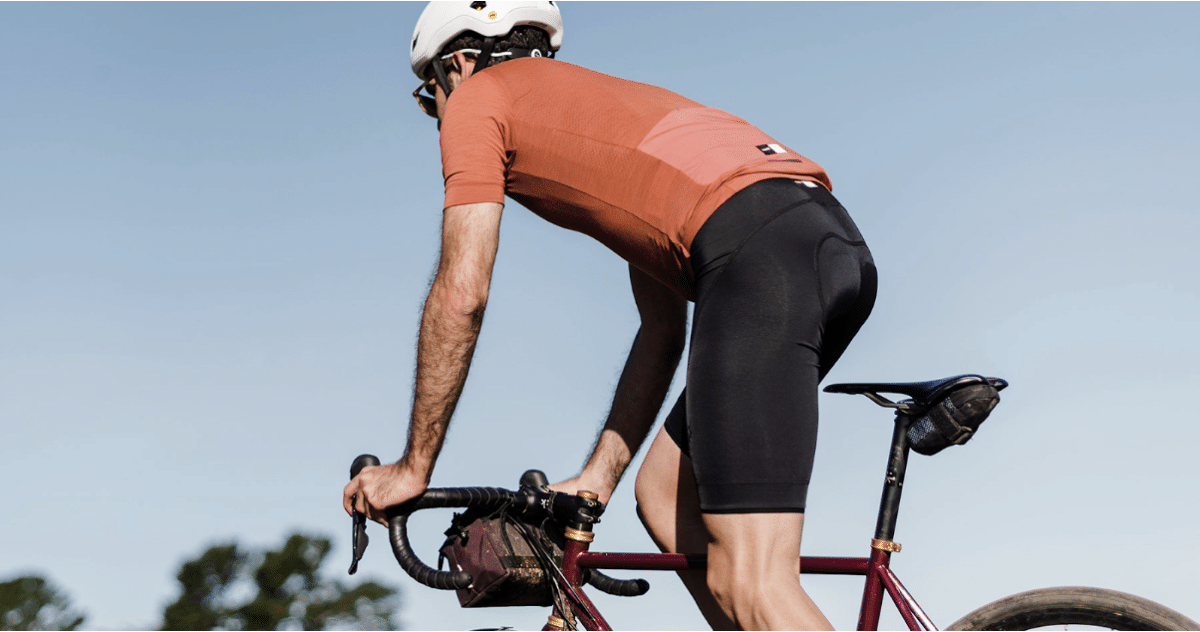 The exact fit or dimensions of each size may vary from brand to brand because one manufacturer's size 'large' may be different to others size 'large'. So, in order to make sure that it is the right size for you then it is always a good idea for you to actually physically try it on before you purchase it. Italian manufacturers are quite known for having their sizes come up a bit small or tight, whereas the American manufacturers are usually a little more generous.
The Sun Effect
Depending on what type of fabric your cycling jersey is made of it will have different effectivity when it comes to blocking out the sun. There are some manufacturers out there that will be able to provide you with a Sun Protection Factor, also known as a SPF rating, which is similar to how sun cream indicates how effectively they work against the sun's rays. So, if you are a rider that will be doing a lot of their riding out in the bright sun then it will be in your best interest to purchase a jersey that has a high SPF rating.
If a jersey doesnät have an SPF rating then you can also normally tell whether or not a jersey provides good protection against sun rays by looking at the fabric it is made of. If a jersey uses very light fabrics then they'll usually provide little or even no protection against the sun. If the conditions in which you'll be riding are very hot and you do decide to go with a jersey made of lighter fabric then it'll be a good idea to wear sunscreen underneath.
Long or Short Sleeves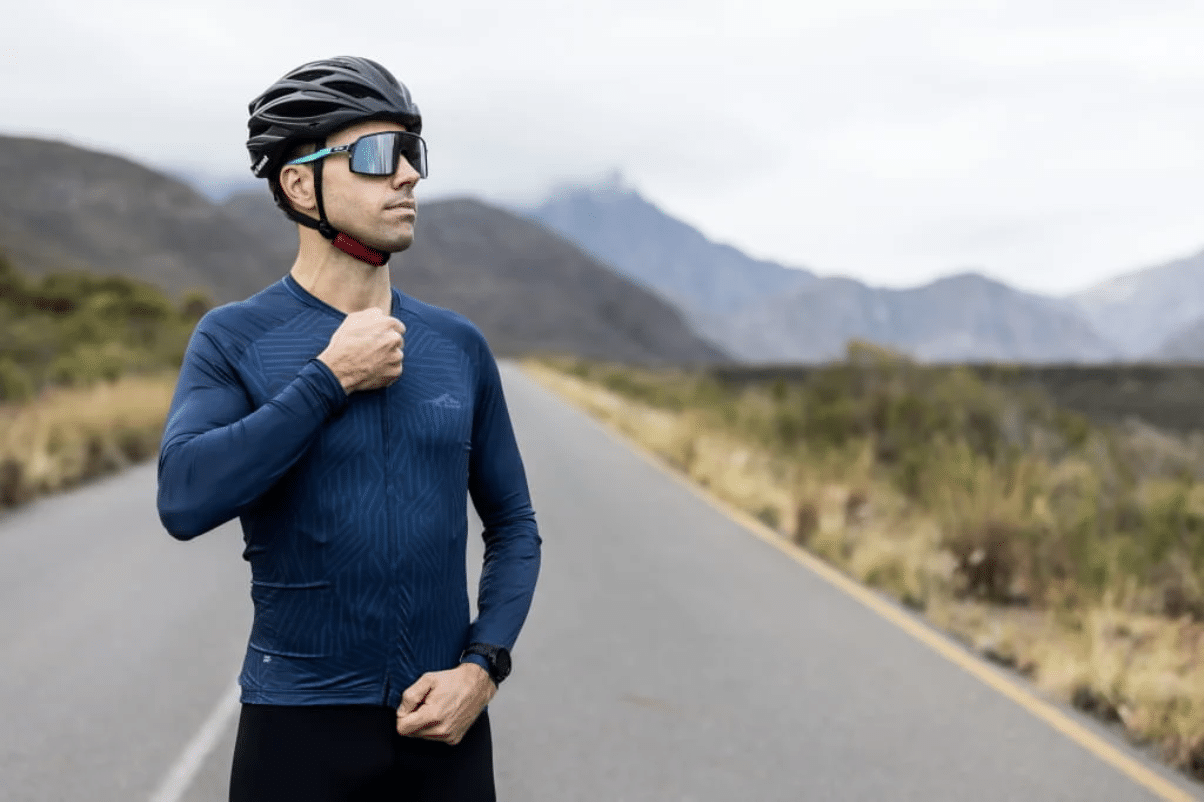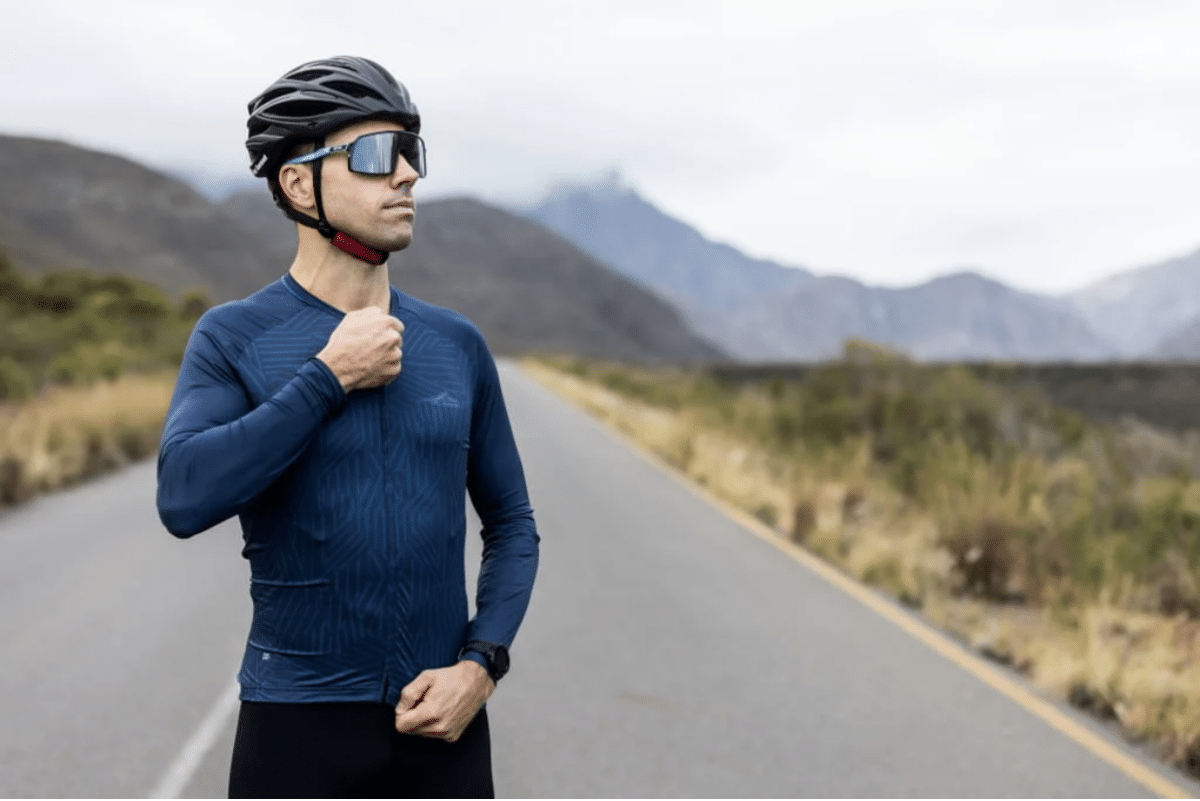 Some people may think that deciding between long sleeves and short sleeves is whether or not you're riding in the summer or winter but it isn't that simple. If you have pale skin then a very lightweight long-sleeve cycling jersey is a great option for you, even if you ride in summer, because they'll actually provide an extra layer of protection from the sun.
You'll be able to find these types of long sleeves pretty seldom however because the most usual style of long-sleeved cycling jerseys are made from a thicker, warmer fabric than short-sleeved jerseys, in order to keep you warm during the cold in winter.
The Fabrics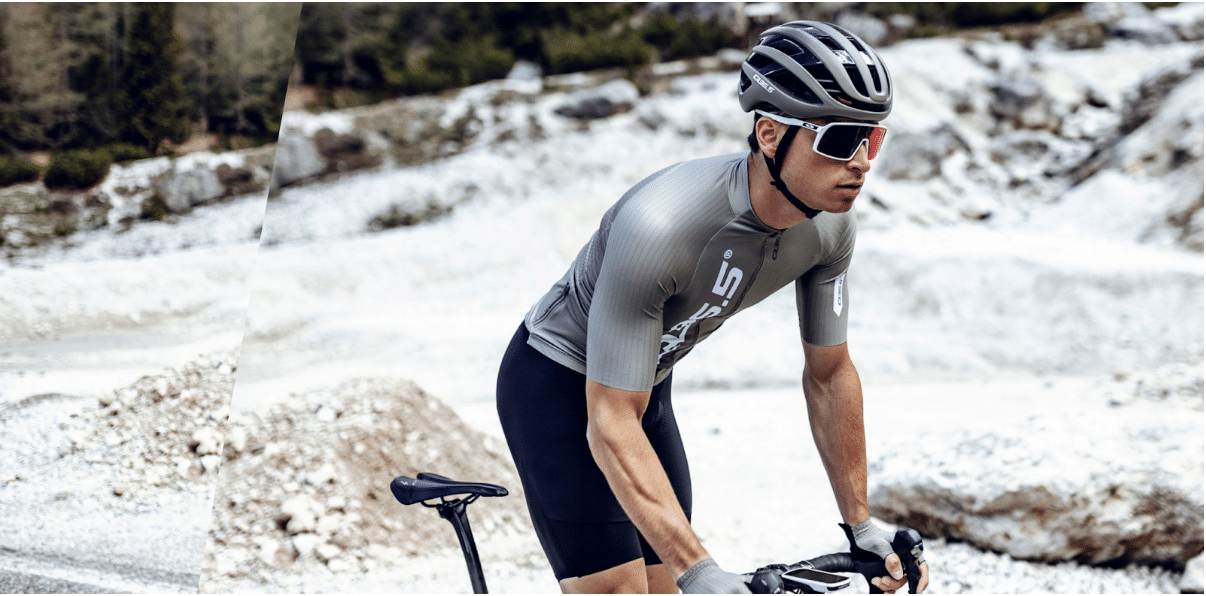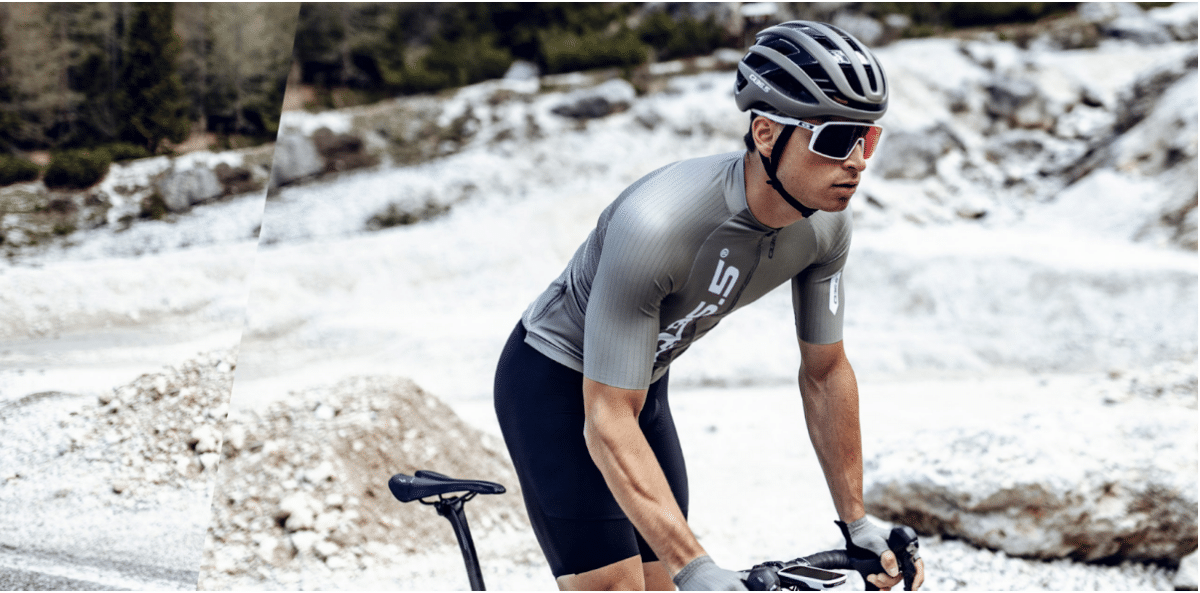 Most of the cycling jerseys that you will find out on the market right now are made of some sort of synthetic fabric that has been designed to carry sweat away from your skin so that it is able to evaporate from the outside of the jersey.
When it comes to the fabrics and what the cycling jersey is made of then it is the biggest advantage that they have over your regular cotton t-shirts. Cotton will basically soak up all of the moisture and just retain it next to your skin. This means that, unless the weather or environment is extremely warm, you will most likely start to feel cully once the water cools down in the breeze. So when the cycling jerseys move sweat away from your skin it actually results in you maintaining a consistent temperature.
Wool, or more specifically fine Merino wool, is a natural material that works very well in cycling jerseys, firstly because wool will stay warm when it's wet but also because it is surprisingly comfortable to wear, even during the warm weather. Another benefit to using cycling jerseys made of wool is that bacteria grows much more slowly on it than on synthetics, which means that you'll be able to wear it more times between washes before it starts to get smelly. This benefit makes the wool jerseys very popular amongst commuting cyclists since they don't have to wash it that many times every week.
The synthetic cycling jerseys try to combat this bacteria problem by coating the fibres so that the bacteria isn't able to take hold on the fabrics. Although this may work in the beginning, the coating will gradually be removed, which will lead to the synthetic cycling jersey getting smellier more quickly as time goes on.
The Pockets Setup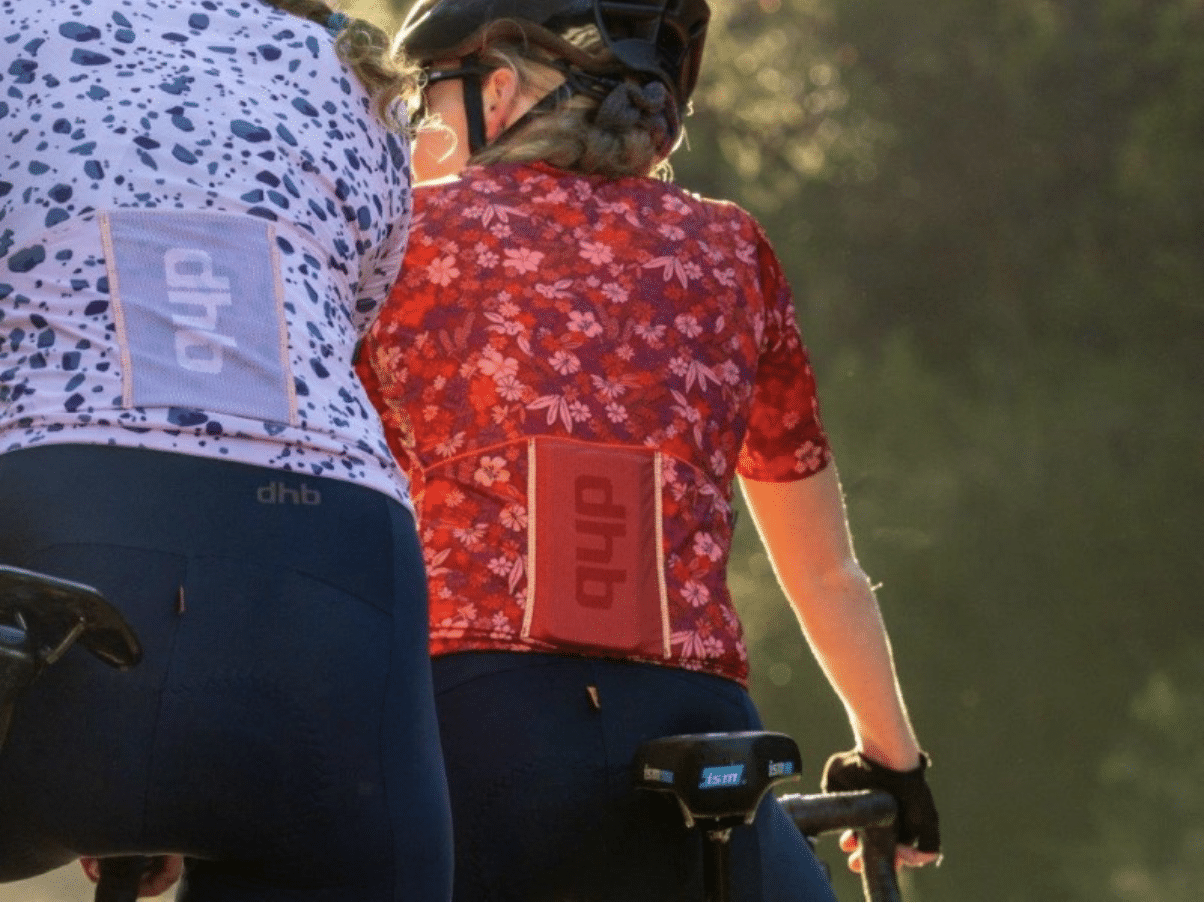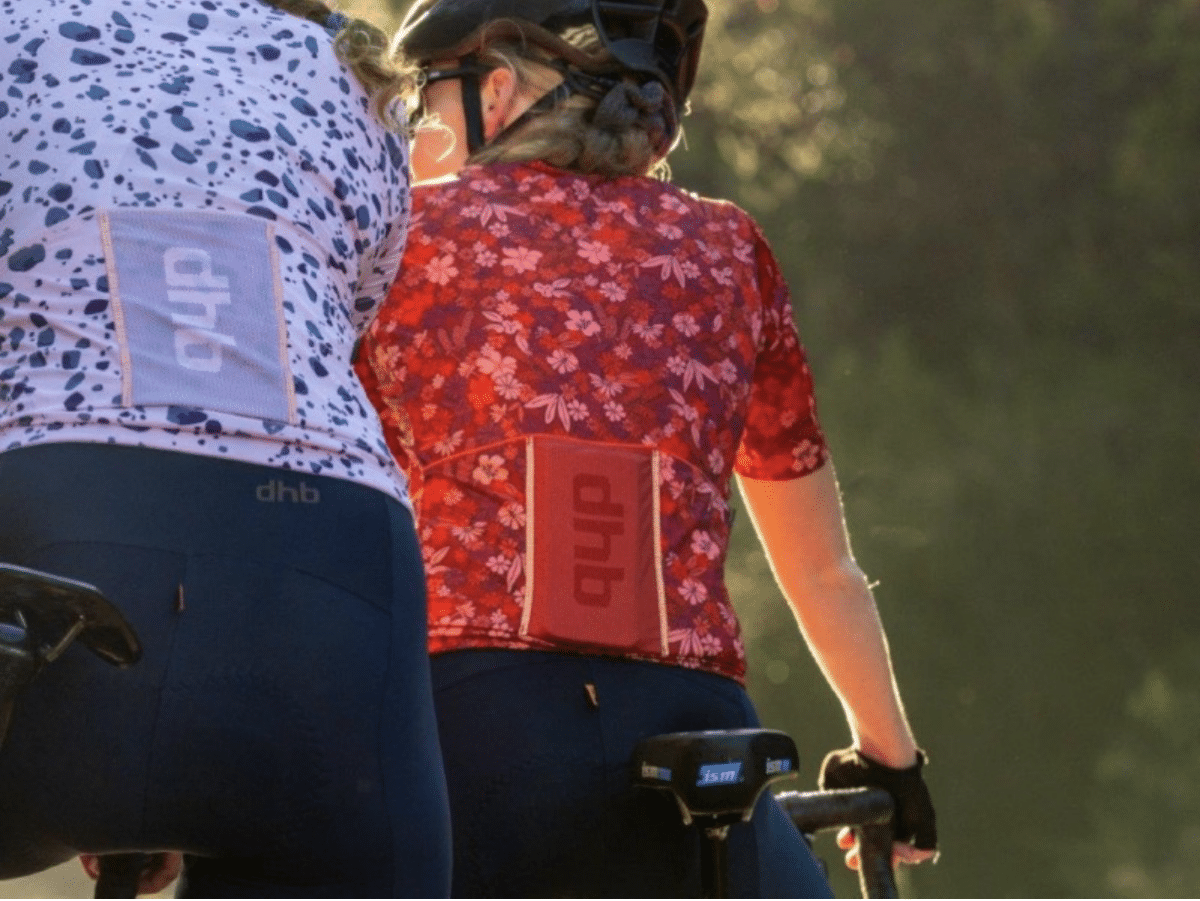 Most standard cycling jerseys will come with an open-topped three pockets at the back so that you will have a compartment to store things like your wallet, snacks, keys, etc whilst you are out cycling. If you've never used or seen these jersey pockets then you may be worried that all of your stuff may fall out, but these pockets are designed in a way so they're deep enough that it won't be a problem and on top of that they will also often have a band of elasticated fabric across the top of the pocket to help add even more security.
Although most cycling jerseys will have this trio pocket setup on the back there are still different variants that some manufacturers have started to introduce. One common variant that you may find pretty often is a setup that will have a small zip up pocket to store more valuable items in, such as keys or money, or in some cases even a waterproof lining for your smartphone. This zipped pocket can also come in various sizes and some will even have a narrower pocket for you to securely store a mini pump.
Zips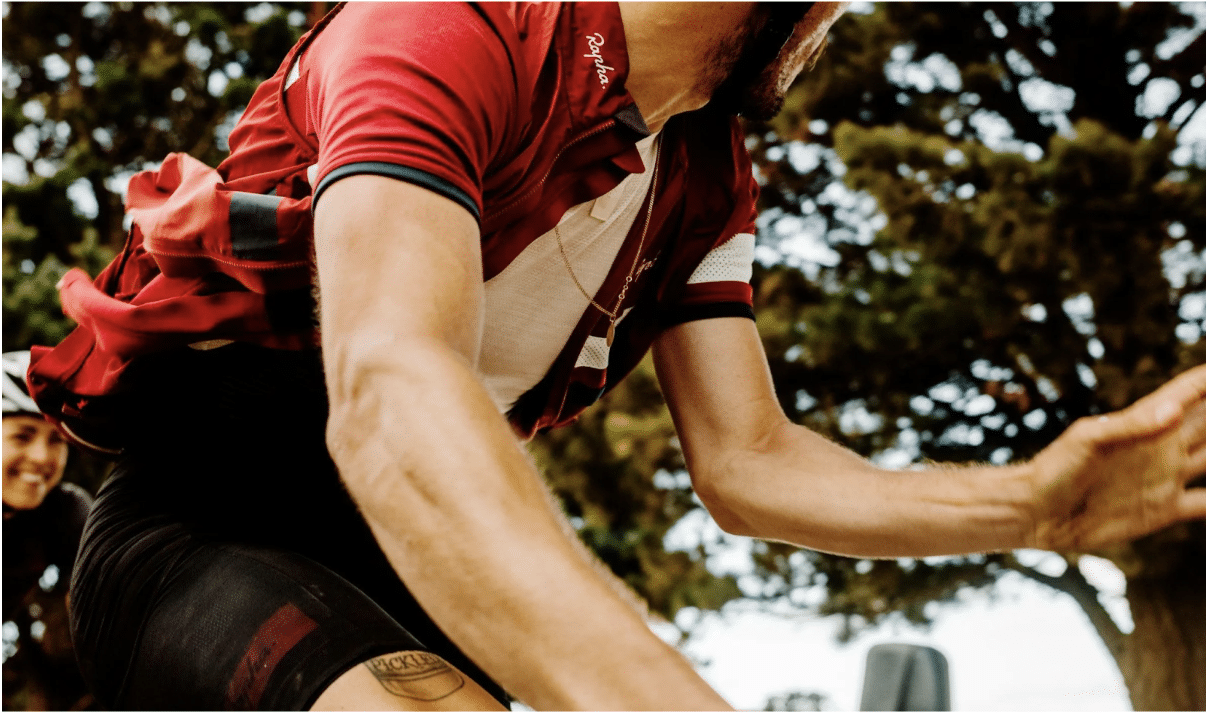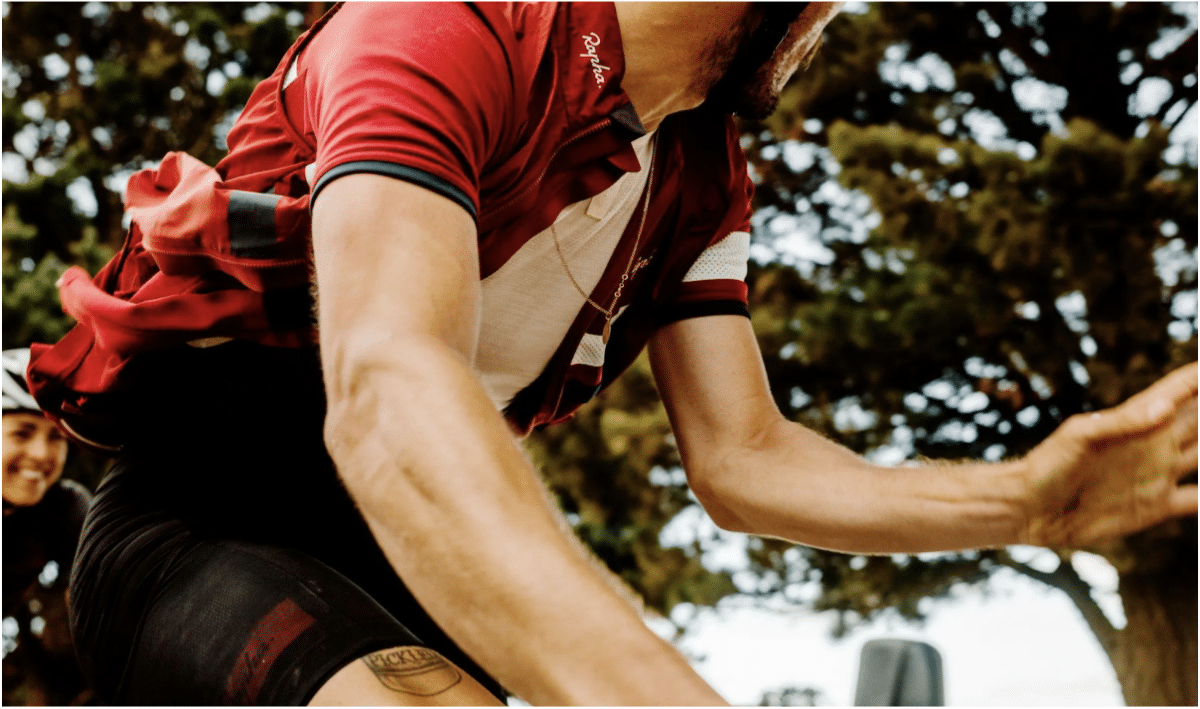 Nowadays it is almost impossible to find a cycling jersey without a zip, but then you will also get a variety of zip designs. The shorter zip setup definitely looks nice and tidy, but if you find yourself riding in warm weather then you may want a longer one that can allow for more ventilation.
One of the more common zip styles found on cycling jerseys is the zip that extends to the middle of the front of the jersey or even right to the bottom so that you are able to open it as much as you'd like for ventilation when it is warm.
One thing that you will have to look out for when you are looking at the different designs of zips on cycling jerseys is a small flap of fabric that will essentially cover the zip pull when it's done. This is called the 'zip garage' and what it does is stop the zip from catching onto or irritating either your neck or your beard.
Final Words
So, there you have a full break-down of cycling jerseys and what to look out for when picking up your own one as well as the benefits to actually owning one for your rides. There are many options out there but it is up to you to decide exactly what type of riding you will be doing and what you want from your cycling jersey before purchasing one.